Jerri Hewitt and Nathan Jones adopted a relaxed approach to their nuptials. "We figured how hard would it be to plan a big party?" Jerri said. Their recipe for fun was simple and beautiful - combine family, friends, food and wine with plenty of nostalgia. 
The couple had been dating since Year 12 and asked their high school chaplain to perform the romantic ceremony at Melbourne's Fitzroy Gardens, with Jerri's younger brother acting as ring bearer.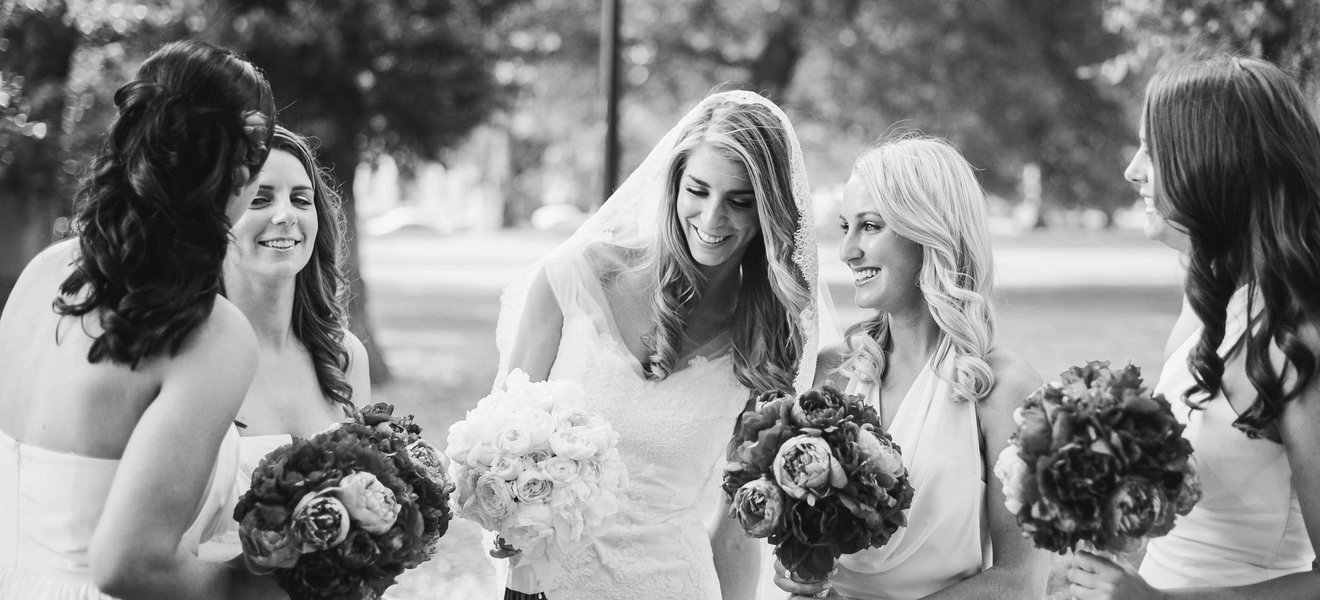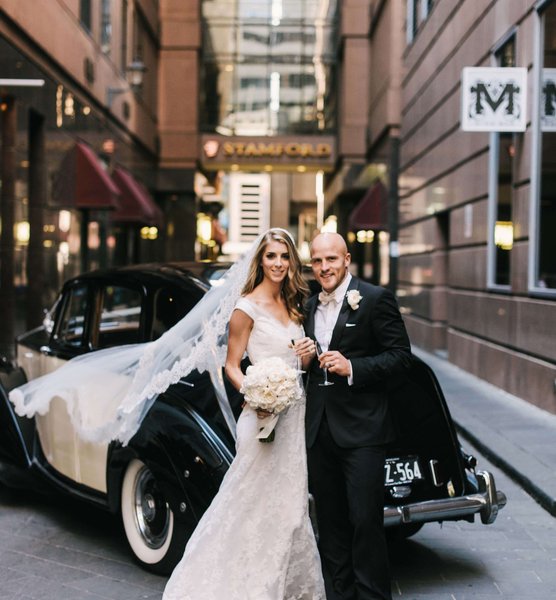 With chic stationery designed by papyrus design, the December wedding date was well clear of the AFL season for Demons' player Nathan, and also coincided with Jerri's late grandfather's birthday. The newlyweds signed the registry with one of his treasured pens following heartfelt vows beneath a natural woven arch, and stole a quiet moment alone to take it all in just prior to the reception.
"Enjoying a private drink with my groom before we joined our guests at the party was one of the highlights of the day," Jerri said.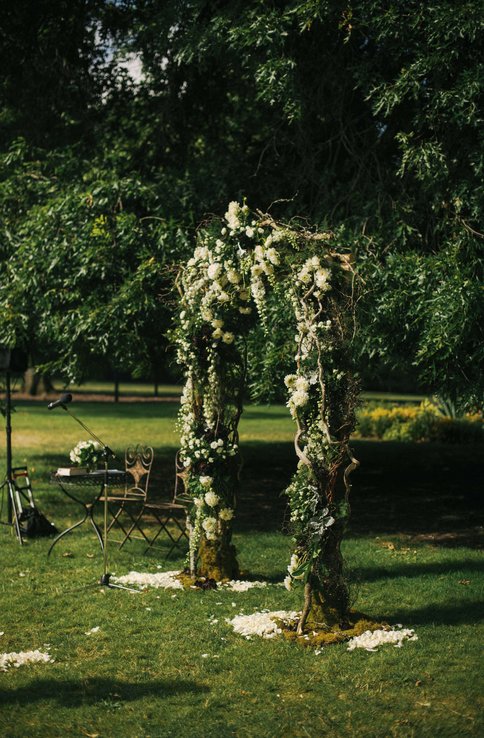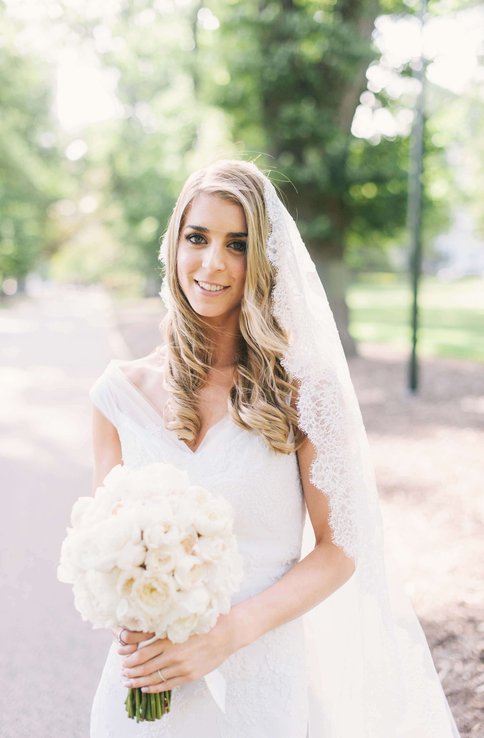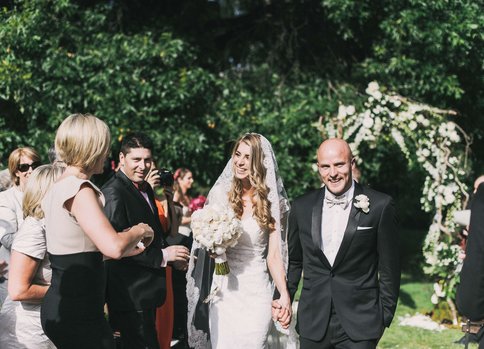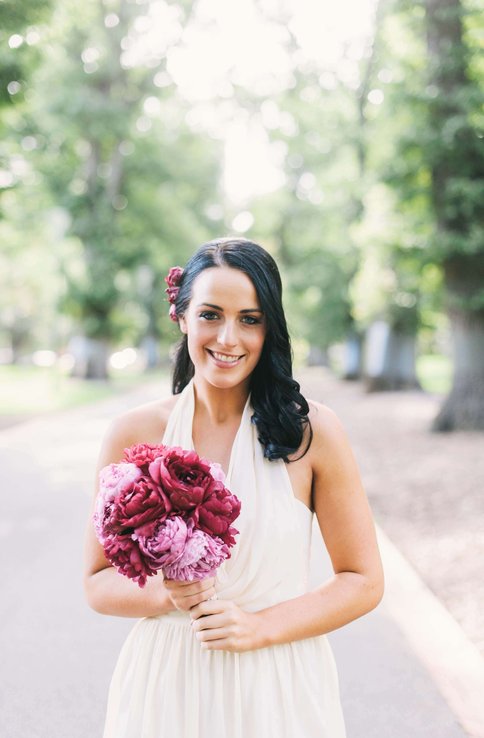 Guests arriving at the reception were welcomed with cocktails and canapés before they were ushered into a separate room for a seated dinner at tables decorated with skull-shaped vases bursting with deep red and pink blooms."Don't be afraid to shy away from the traditional wedding; not everything has to be 'weddingy'," Jerri said.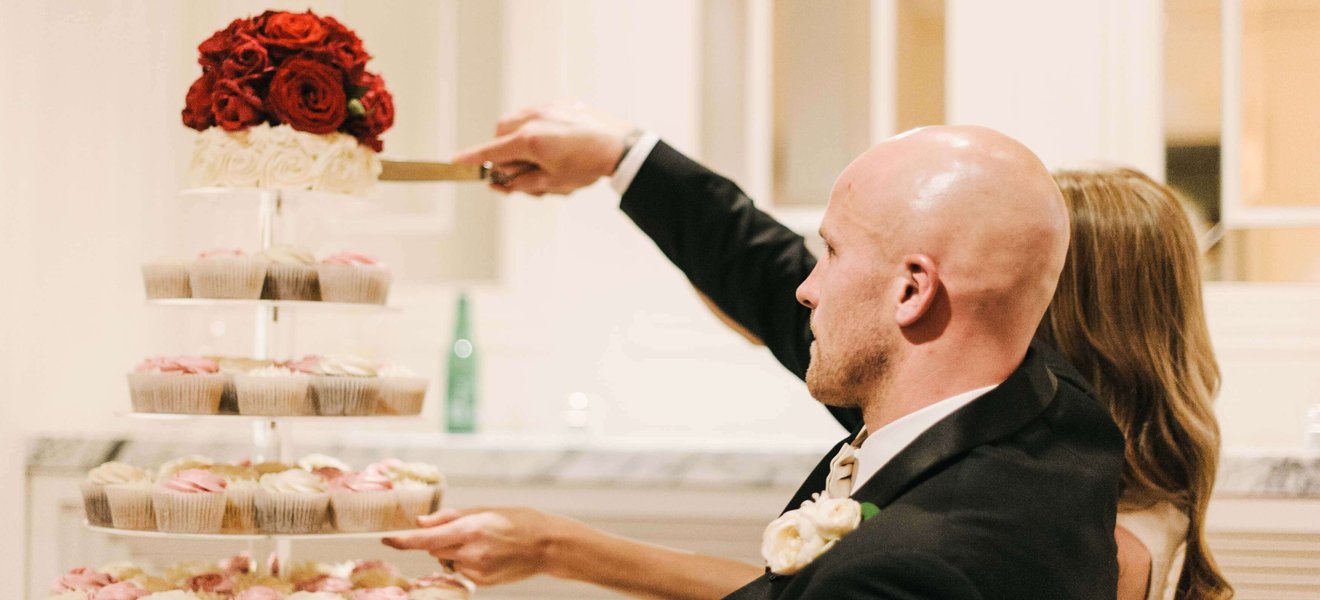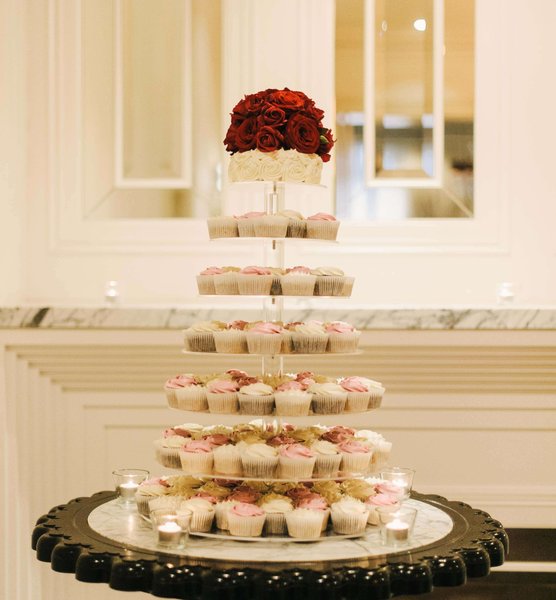 While a DJ entertained guests on the dance floor, Jerri ducked away to swap her classic, lace ceremony gown for a breathtaking bespoke mini with an inbuilt corset, sweetheart neckline and soft tulle overlay with lace flower appliqué. 
"It was more beautiful than I could have imagined - there is nothing quite like a gown made especially for you and your body, and I couldn't wait to put this party dress on and dance all night with my groom and our friends," she said.
The couple chose Marvin Gaye's 'Let's Get it On' for their first dance – "something playful and fun, as well as a good song" – and urged guests to join them rather than stand by and watch.
For more inspirational wedding stories, visit Real Weddings and find your perfect Melbourne wedding venue.