1. How did you meet?

We have known each other since 2012, but only started dating in 2018. We met at the Hotel Esplanade in St Kilda (before it became gentrified). Kub was in a local Newcastle band that was on a Melbourne Tour. The band is/was called Special Friends; formally known as Goldsmith. Our mutual friend and manager of the band 'set us up'. We went on a couple of dates at the time, but the distance made it challenging for these young 20-something-year-olds. 
Our spark rekindled in 2018 when I (Julia) become single after a long-term relationship ended. We were together for just under 3 years before getting married, and most of it was long distance. Covid border closures forced us together. I fled to Newcastle just when the border was announced to close between NSW and VIC, the first time. I am so glad I made that move, or we would have been separated for months!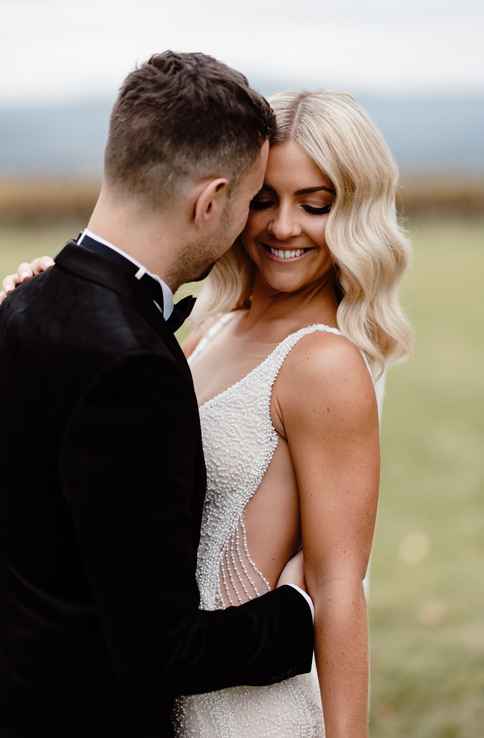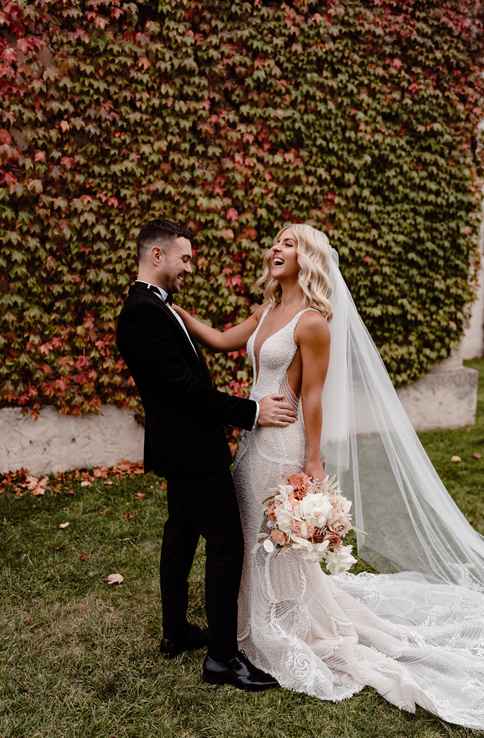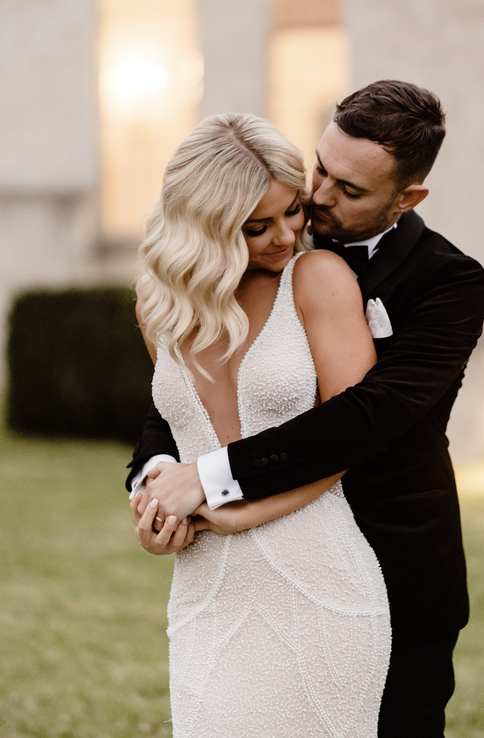 2. Tell us about the proposal.

Kub had booked this beautiful house call Salts at Shoal Bay for Christmas. He had booked it during the beginning of Covid in hopes the world would be normal again by Christmas. His brother (and best man), Dom and his wife Annie, were hoping to come visit from the UK. But alas, it was all too challenging. Dom is in a band, Gang of Youths, and they were busy recording their upcoming album. 
After Dom and Annie confirmed they could not come, Kub extended the invitation to my family in Melbourne. He attempted to propose to me on Christmas Eve but I think he struggled to find an opportunity. In the end it was the most perfect moment on Christmas morning. I was getting in ready, and he went to go get us coffee, but brought back a bottle of vintage champagne instead, and then I knew what was happening. He was so nervous too!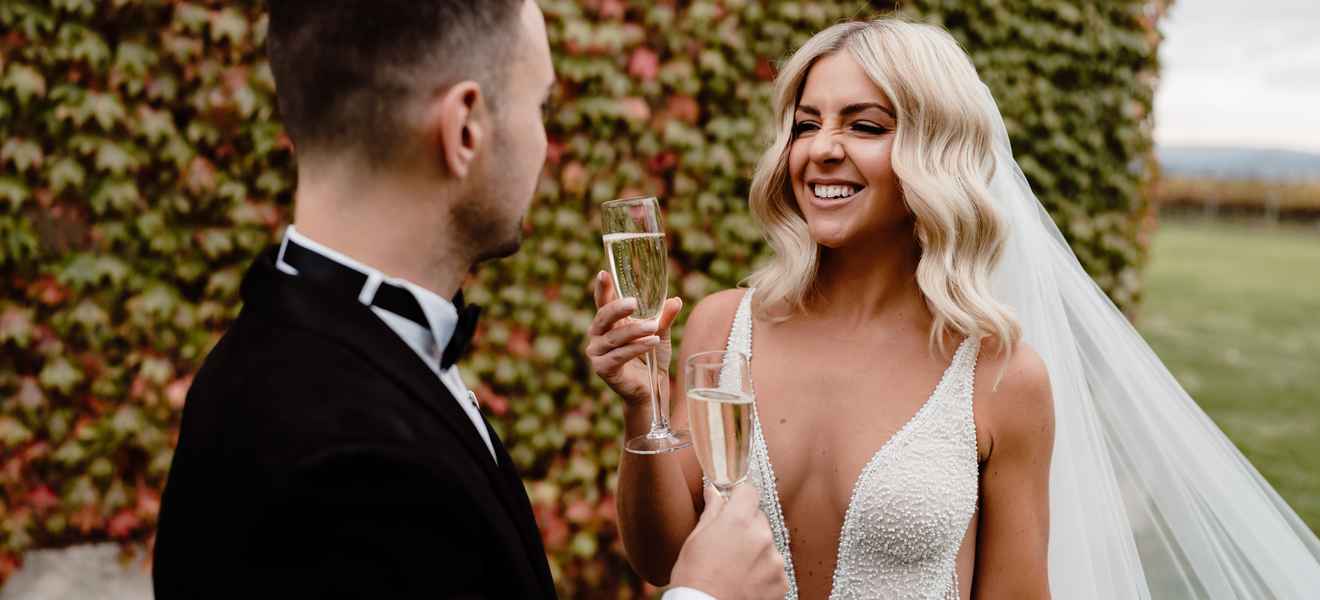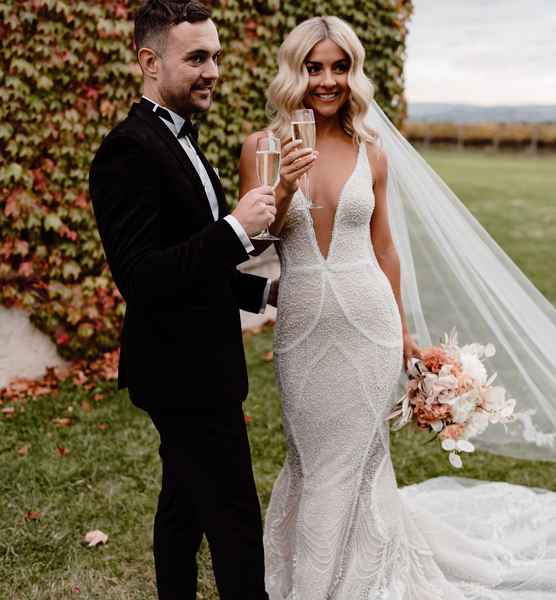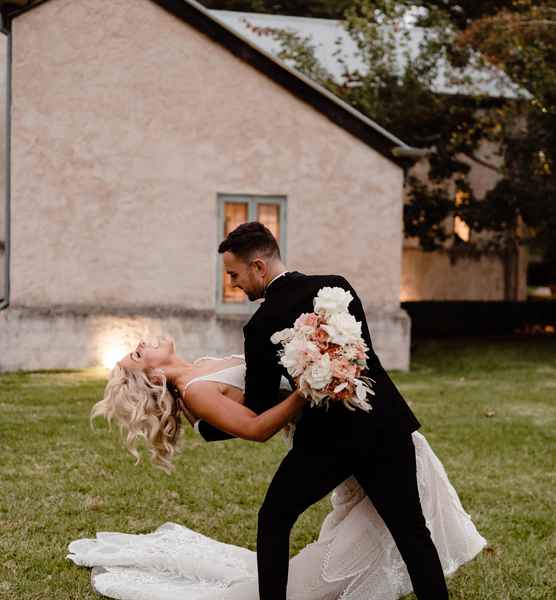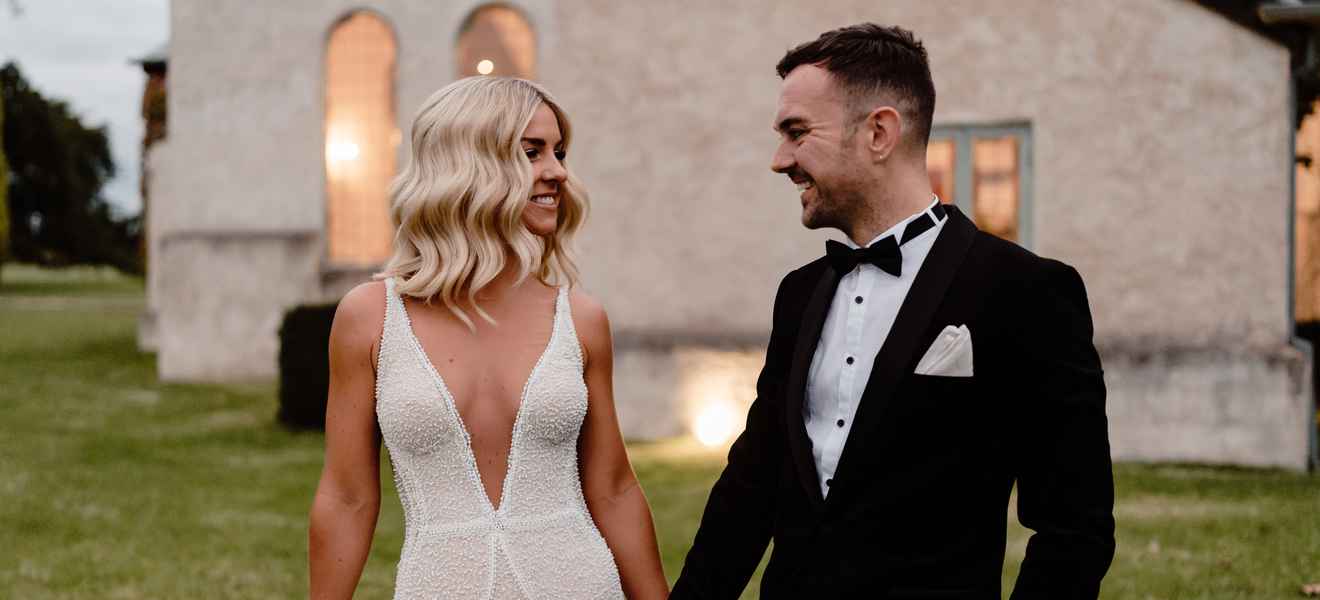 3. How did you choose your Venue and location? Why?

We had never been to a wedding at the Stones of the Yarra Valley, but we have heard it is one of the best venues. We had been to Meletos for lunch and dinner on odd occasions. It was an immediate and no-brainer of a decision. We love it there – especially because Chapel, Reception, and mini-hotel are on the same property. Kub and I appreciate ease and no fuss – not to mention the beautiful grounds and the professionalism of the staff. Highly recommend this venue!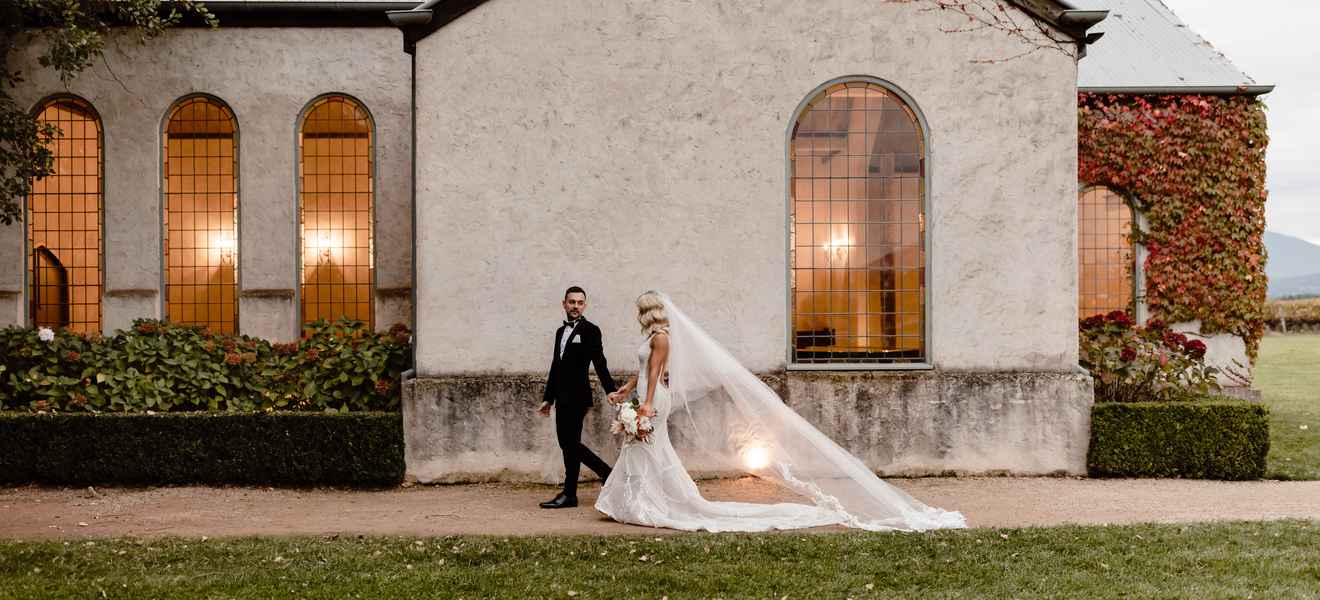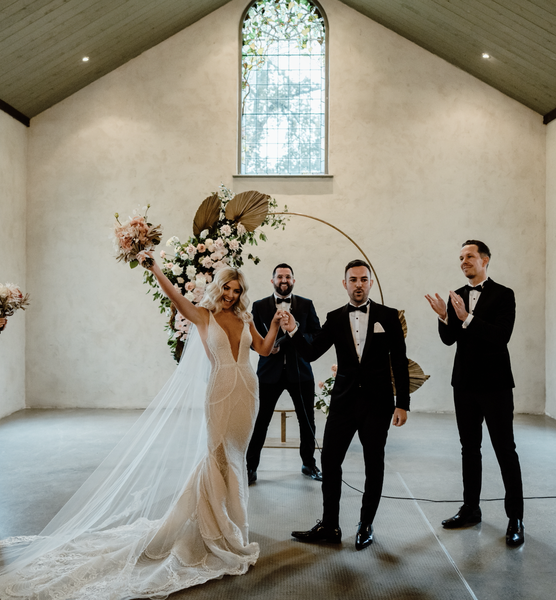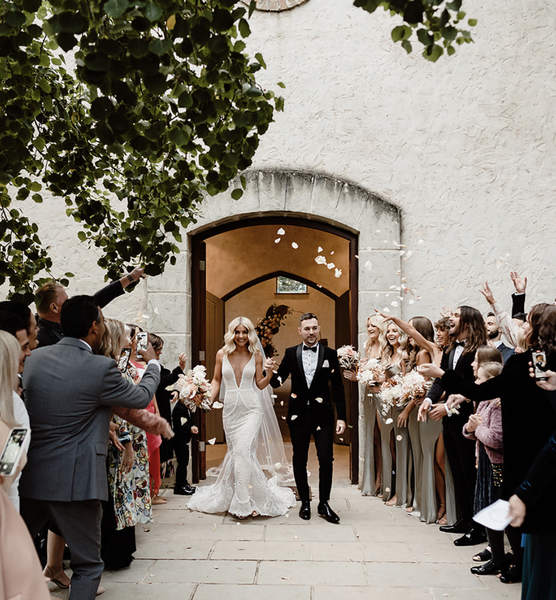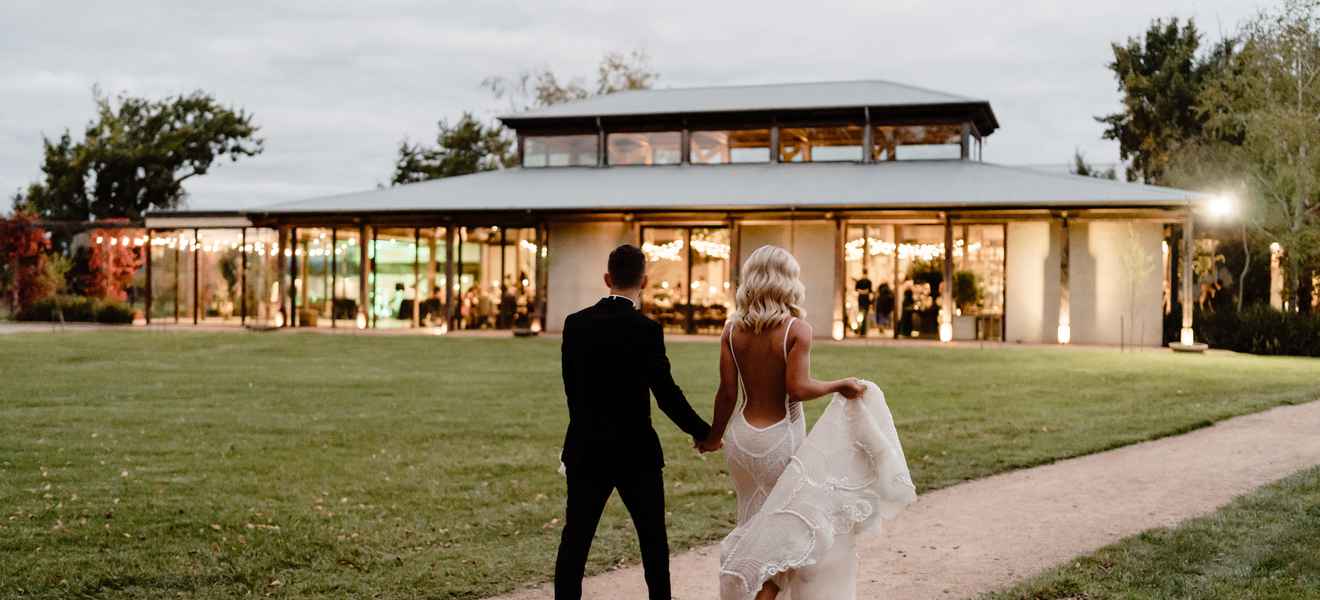 4. Tell us about your Gown (style, how you found it, what you loved about it). What about the groom and the bridal party fashion choices?

JULIA: I have always loved the work of Margaret and Michelle from MXM Couture. I have seen their work in Harpers Bazaar and I knew before getting proposed to that they would be the ones I go to for my own dress. They are based in Brisbane, Queensland. So during the period between Christmas 2020 and April 2021, there were a few snap lockdowns and border closures that made the process a little challenging. I managed to visit the girls 3 times within those 3 months. I really appreciated their commitment to the 3-month challenge and were so easy to work with. Margret and Michelle are both identical twins, and I am one too with my sister, Isabelle. The twin connection also made the journey quite special. 
KUB: I had just moved to Melbourne in February and had no idea where to shop for a suit. I knew where Chapel Street was, so that is where I began the search. The staff at the first shop I visited, Politix, assisted me with everything I needed jacket, pants, shirt, shoes, cufflinks, and all the above for the groomsmen too. I wanted no hassle and completed the entire shop in 40 mins. Tick!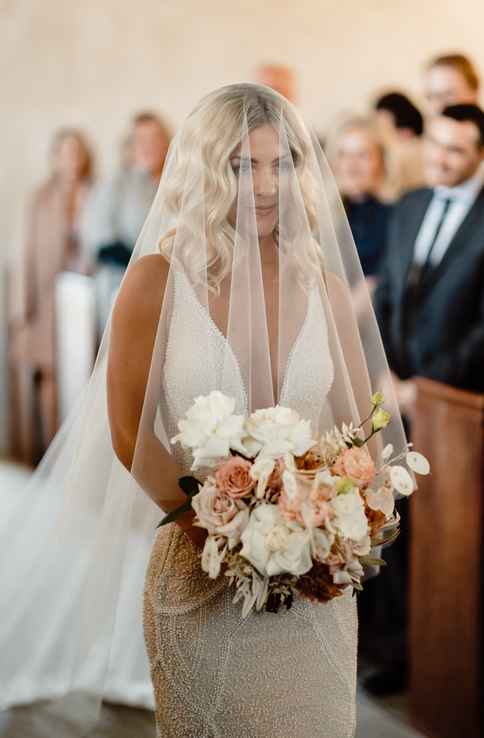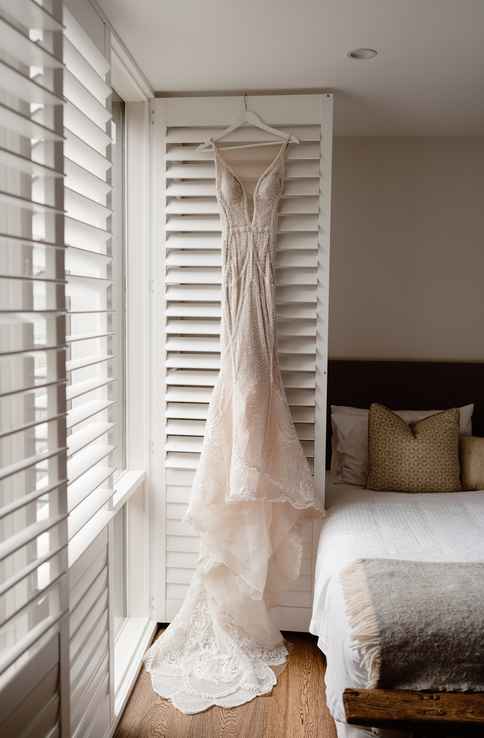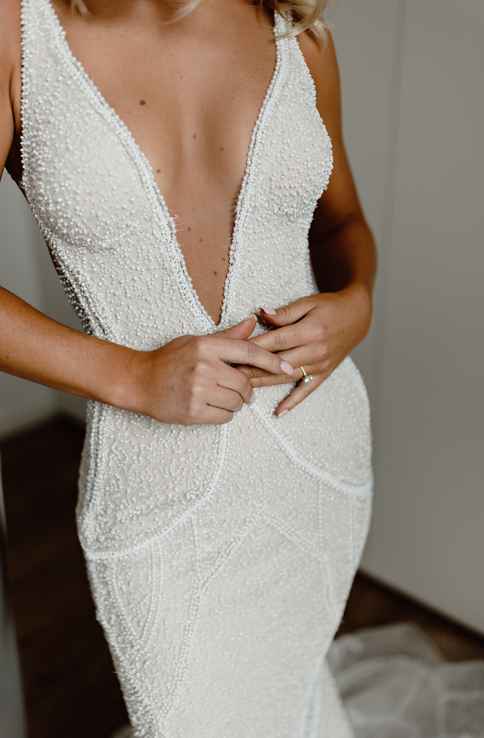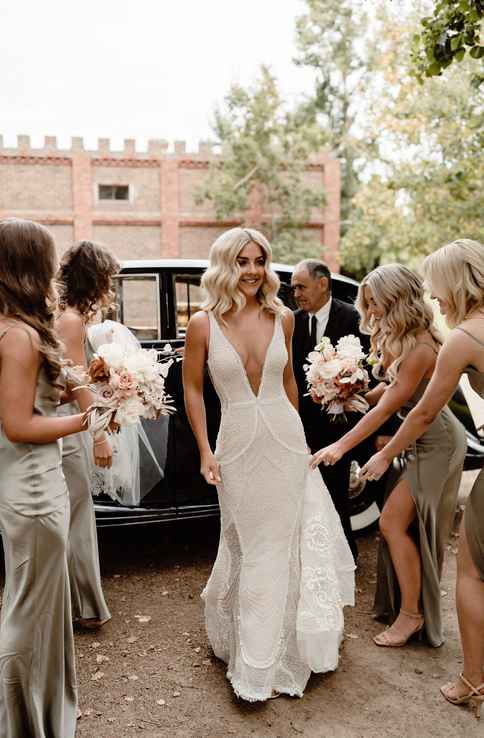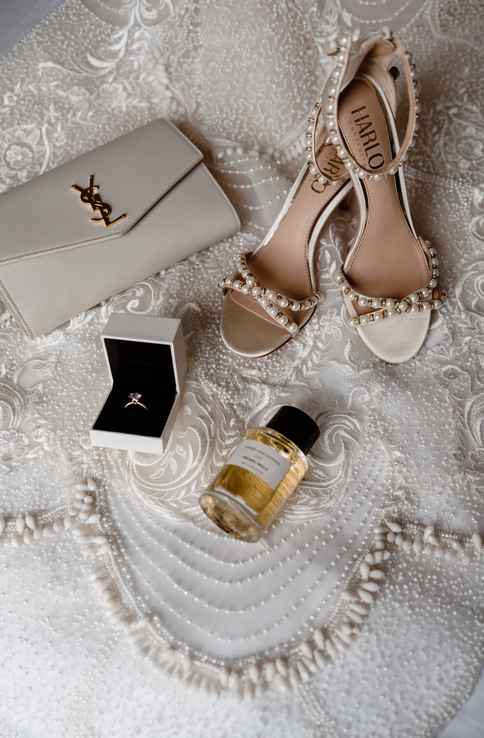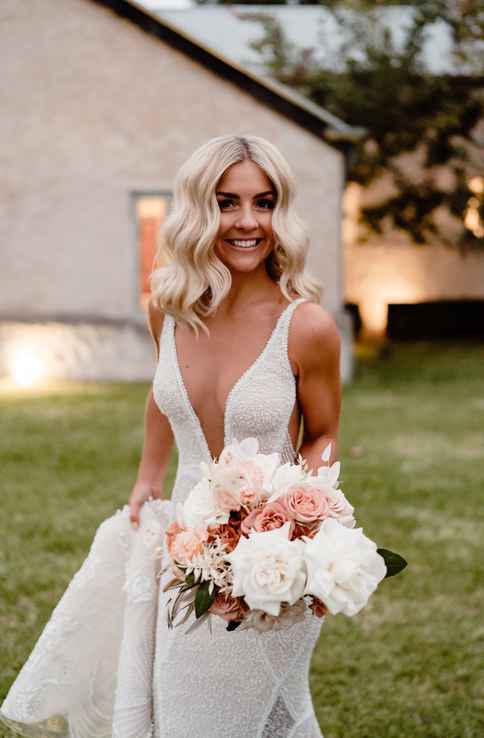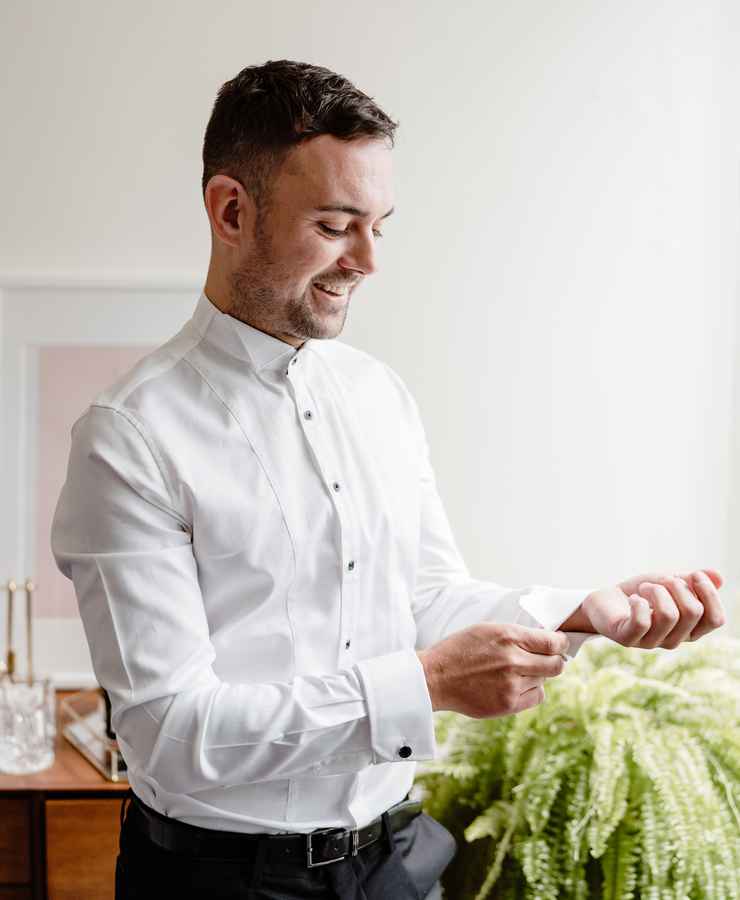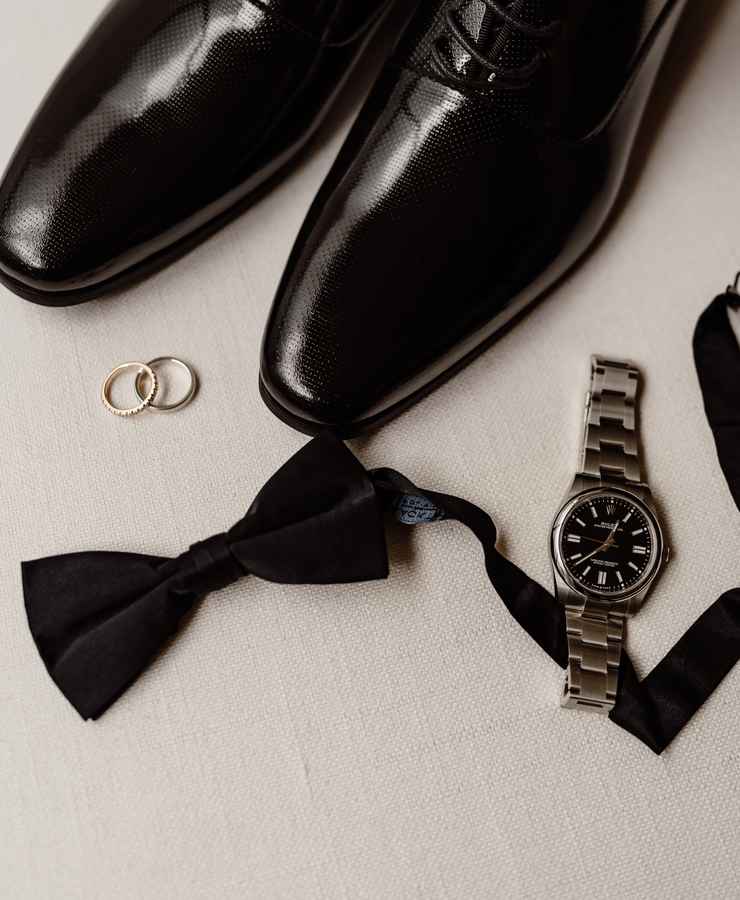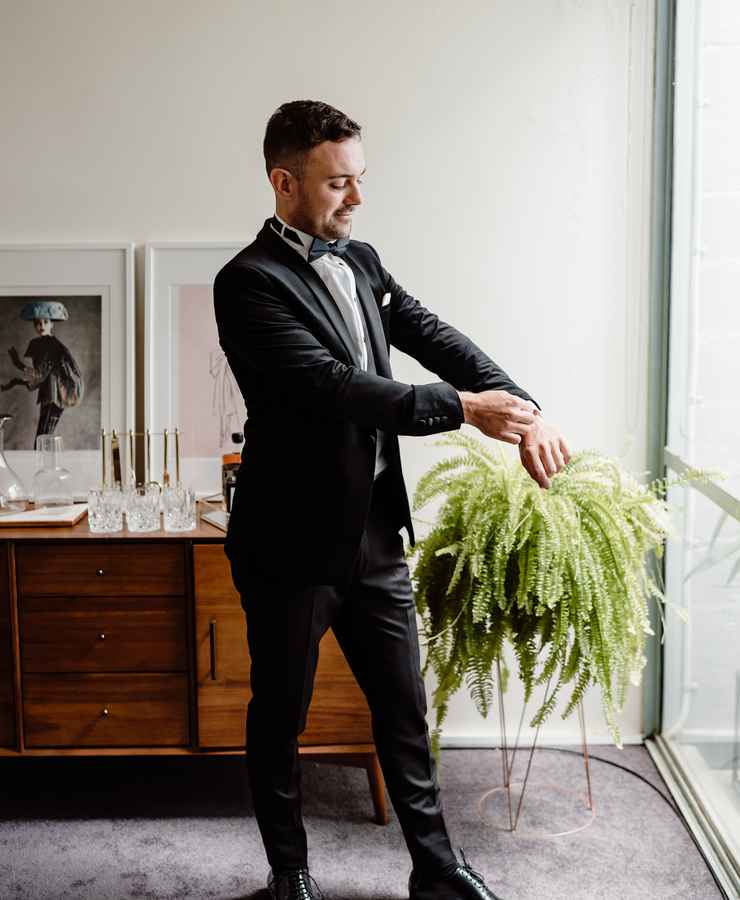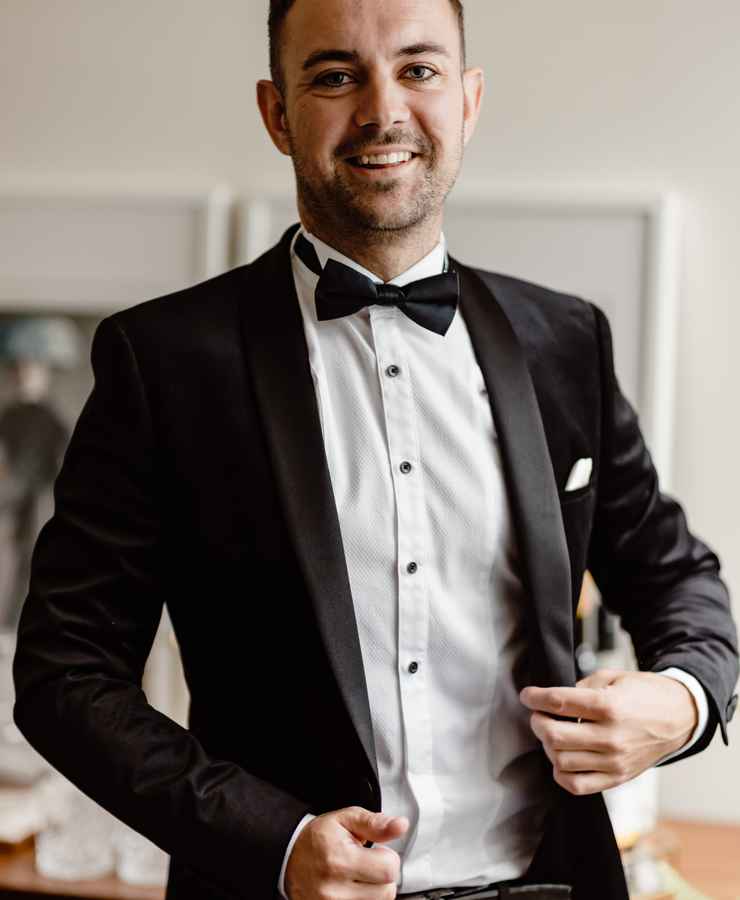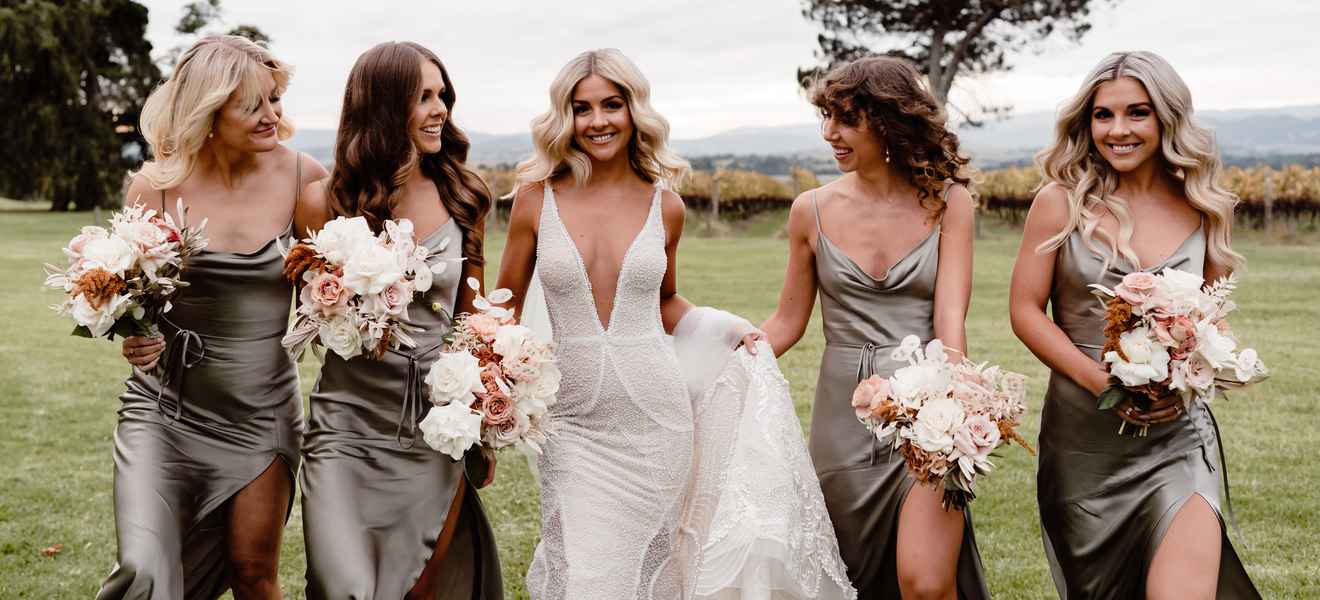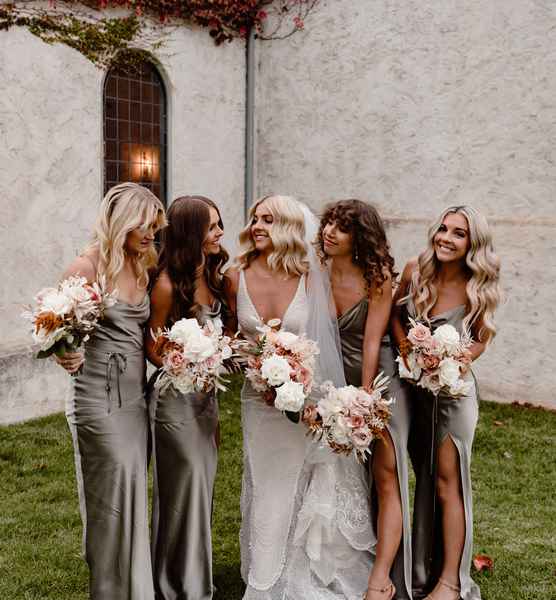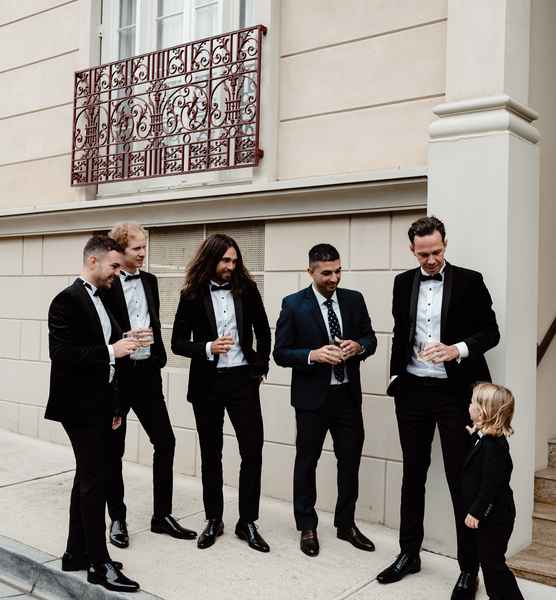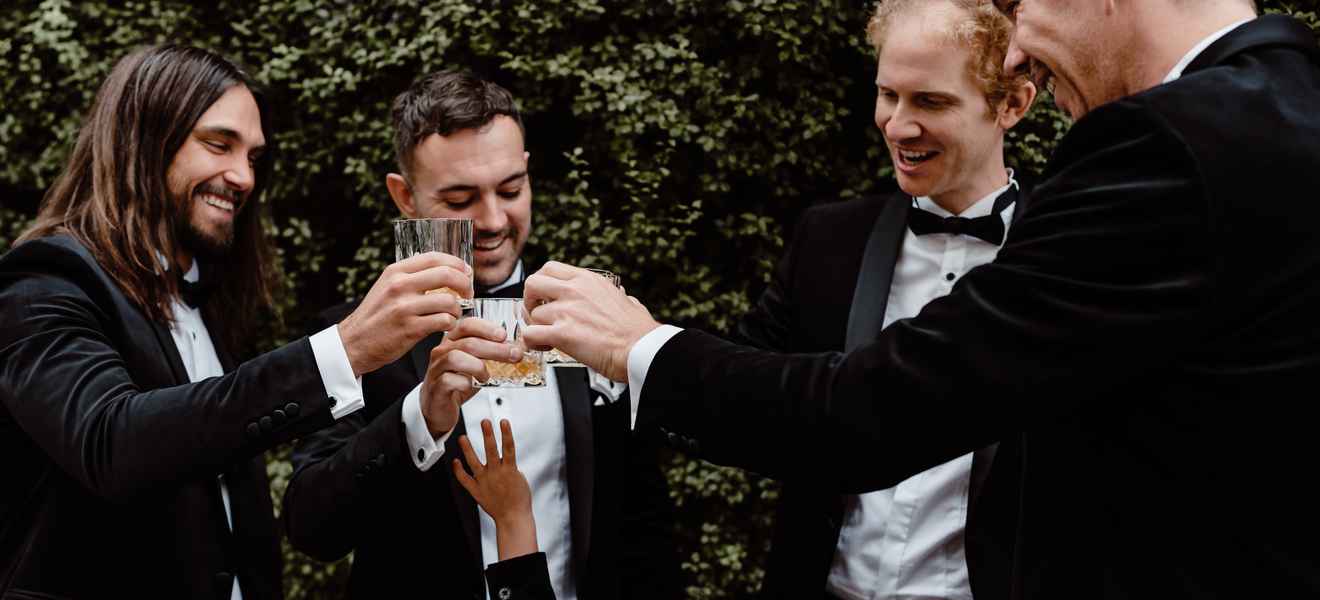 5. What Style / Styling did you choose for your wedding? (eg: colour scheme, flowers, stationery, cake, transport, details, themes, inspiration, the overall "look and feel")

With our engagement being only 3 months long, I didn't really have a lot of time to construct a theme from the bottom up. Thankfully the Stones venue has most of the styling quite covered and their list of vendor recommendations really contributed to the overall look we were going for.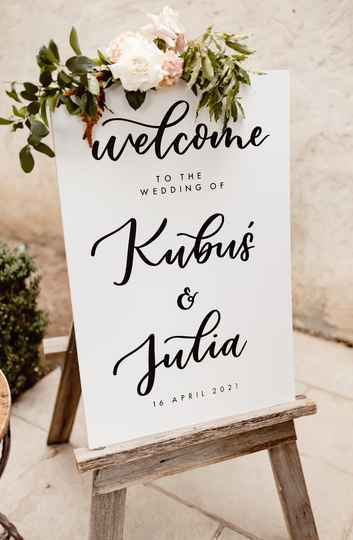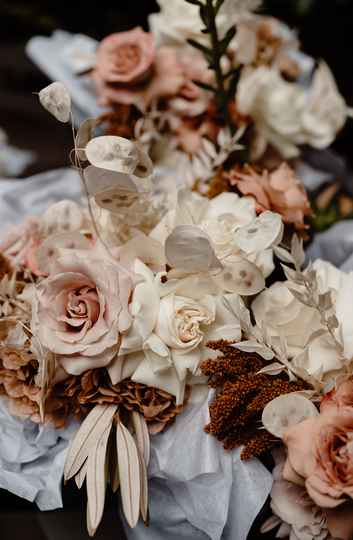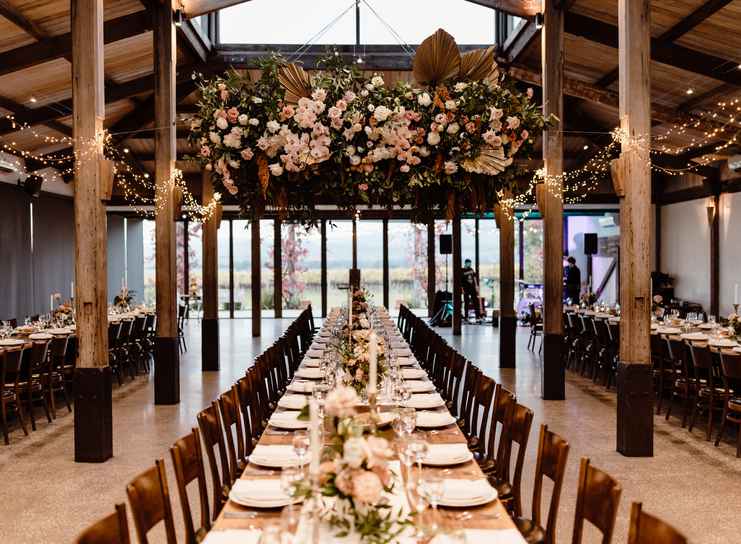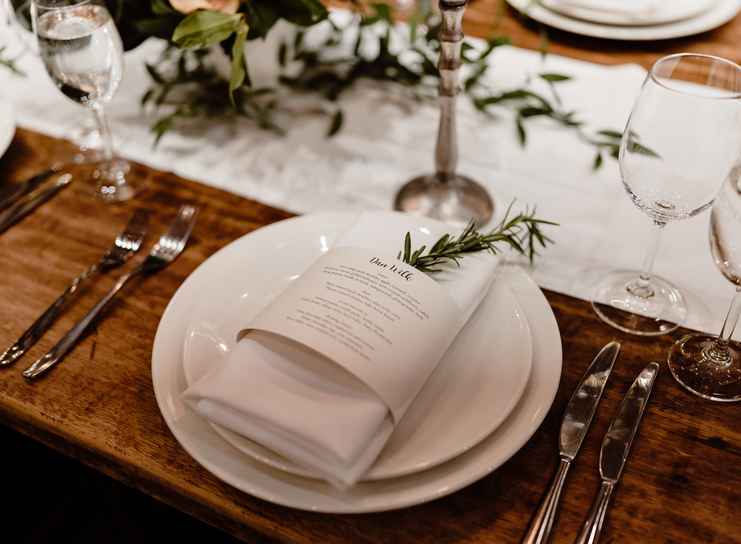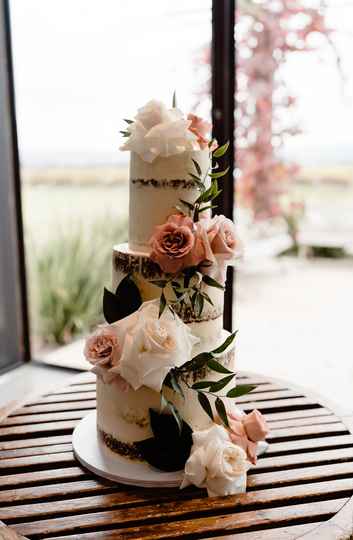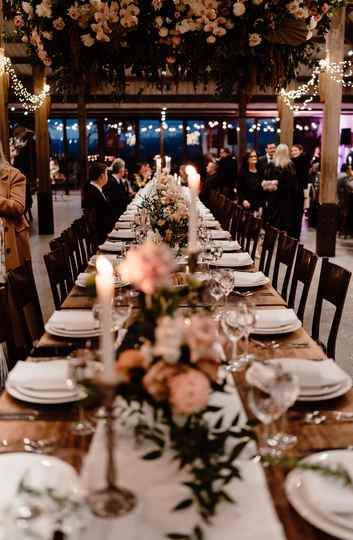 6. What were the highlights of your day?

KUB: The entire wedding was such an emotional one. There were many tears. The speeches moved the entire room. There were some memories shared about the time when I lost my brother in 2012. Julia was in India at the time and heard of the news. As soon as she flew home, she made Polish dumplings (Pierogis) and drove them all the way to Newcastle for my family. I think my family fell in love with her at that moment, and so did I.  
JULIA: Sadly, both my Maid of Honor and Kub's Best Man could not be at the Wedding. Both were stuck in the UK. Rather than replacing their position in the bridal party, they proceeded with their speeches via Zoom on a projector. Even the Best Man was partying on the dance floor through the laptop. He had suit attire on the top, and boxer shorts on the bottom – in true zoom meeting fashion. It was hilarious!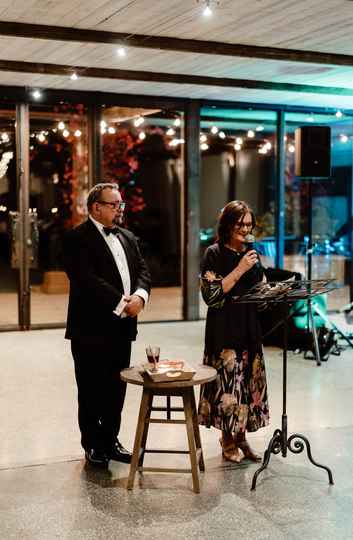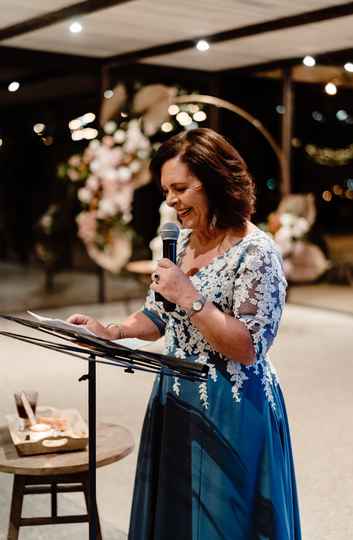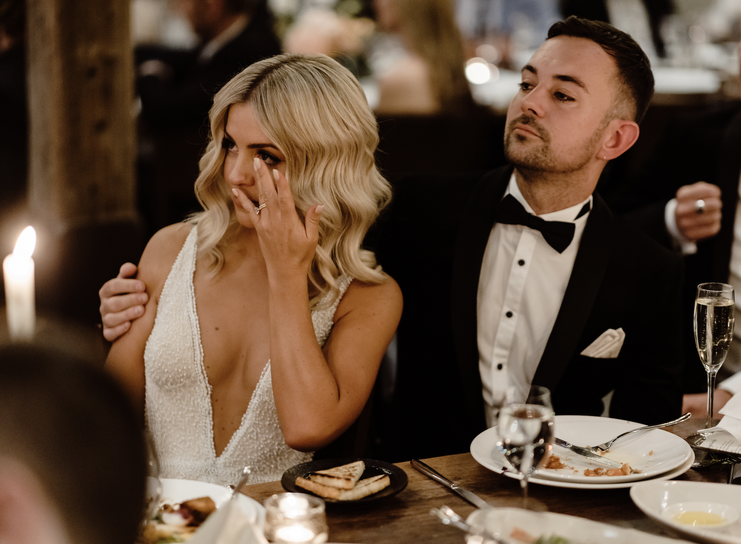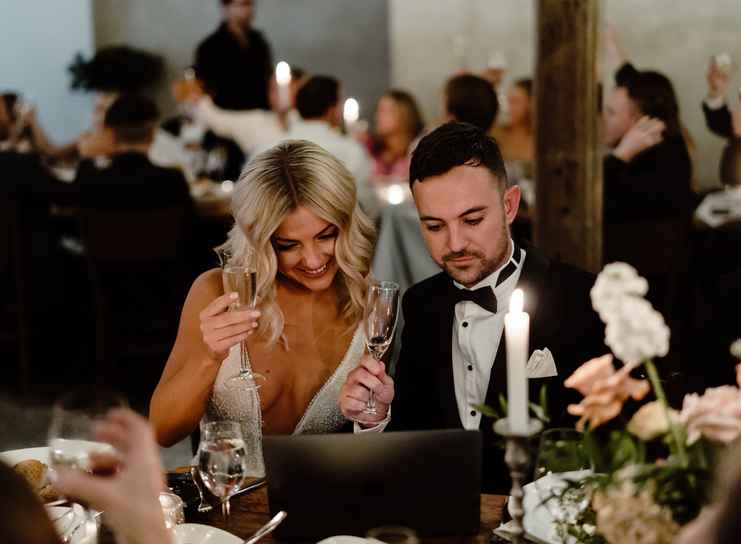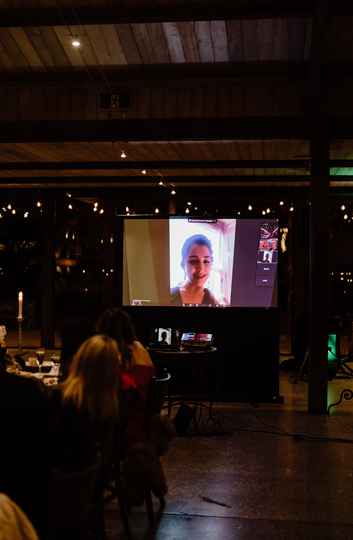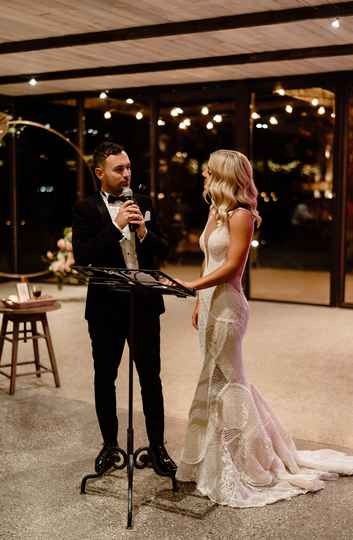 7. Tell us about any funny, poignant, challenging or emotional moments?

On the day of the wedding, one of my funniest memories was of my mum (Julia's mum, Joanne). She was so cool, calm, and collected in the wedding car, that she had a nap the whole way to the Chapel… meanwhile, I was trying hard to calm my own nerves. I expected my mother to be nervous with me, but no – she was so chill.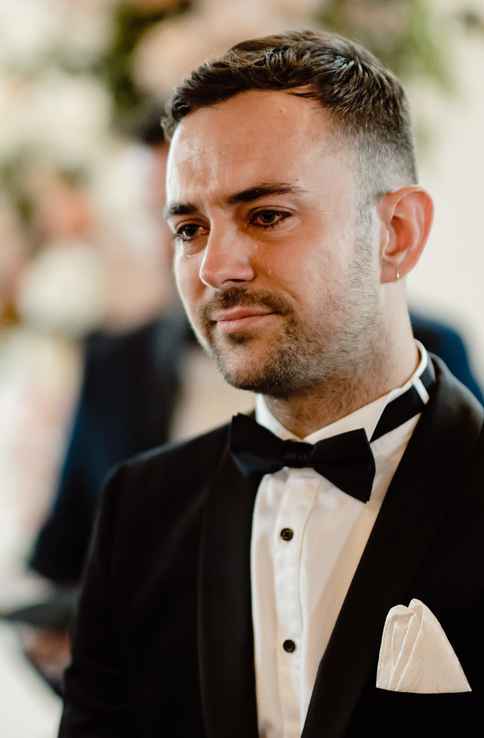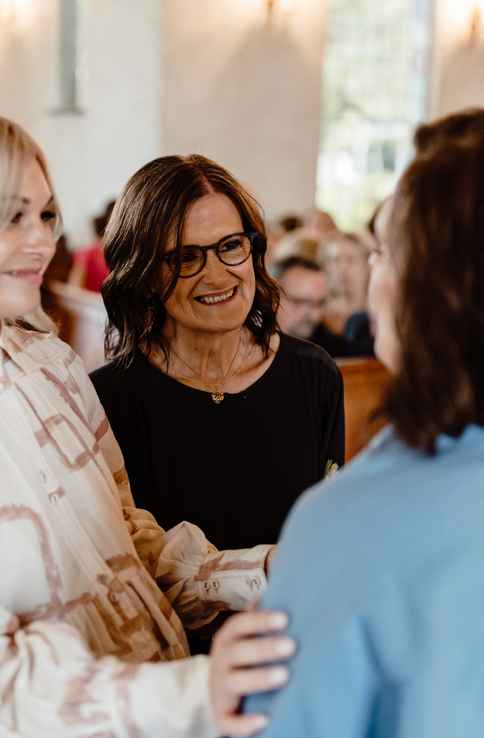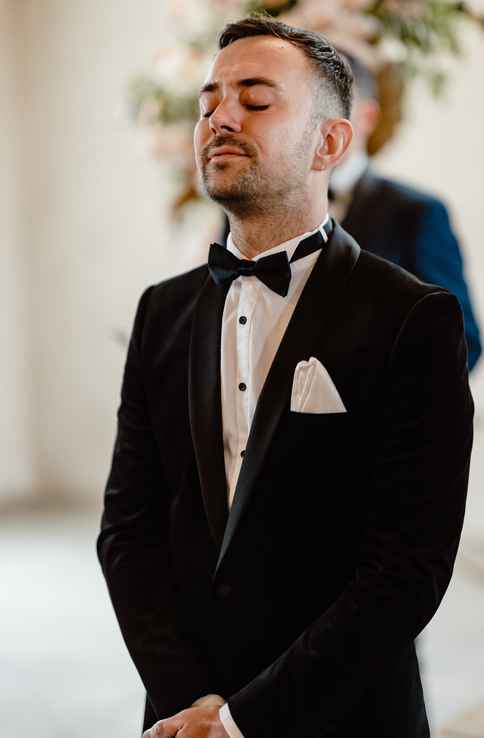 8. Where did you go for your Honeymoon? Why?

The Intercontinental Resort on Hayman Island. We have always wanted to visit the Whitsundays, and it was such a good time to go when our Honeymoon destination was limited to our local shores. No regrets, such a beautiful part of our great country.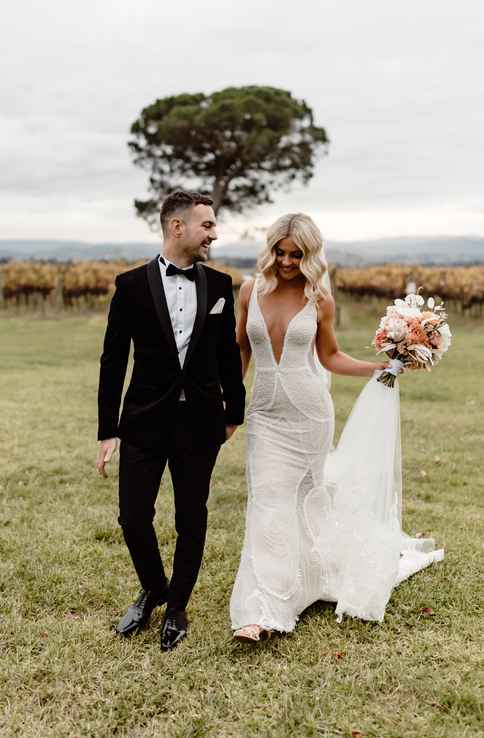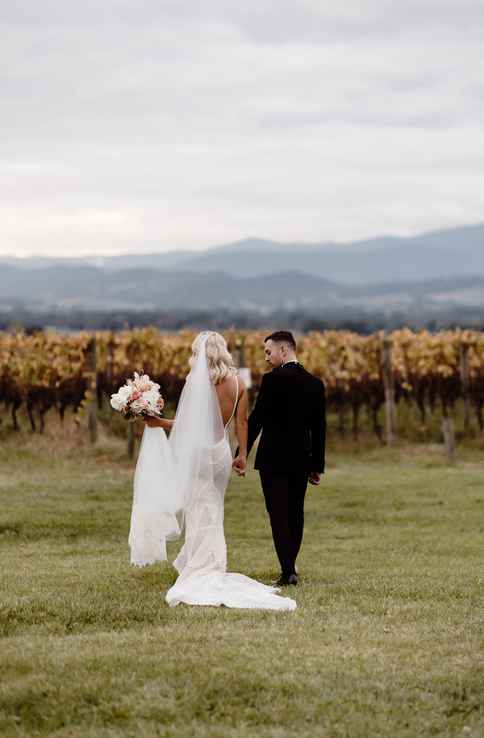 9. Do you have any advice for other brides?

Don't have a long engagement! Don't waste your time lining up a million photographers, florists, venues etc for your big day, just go with your gut and make fast decisions. You'll enjoy the journey better.