There were so many memorable aspects of Julia and Luke's wedding, from the custom-made, 'JL pops' ice cream cart serving gourmet ice popsicles to the floating flower clouds of hydrangeas suspended from the ceiling. 
"We wanted to create something very special for our friends and family from the moment they stepped into the venue," Julia said.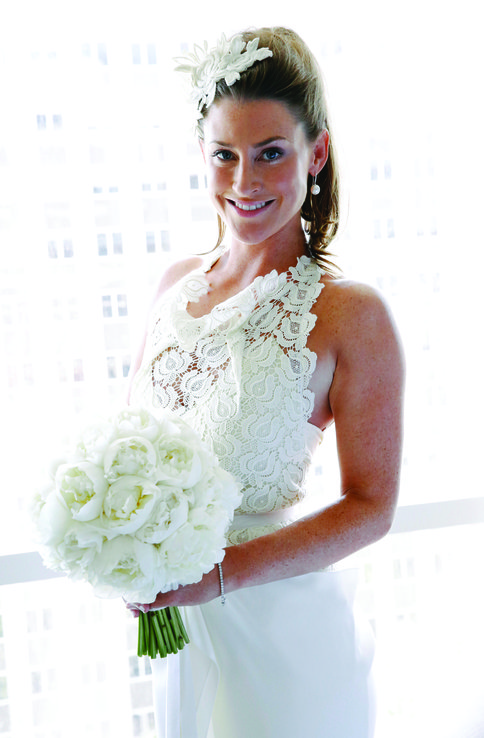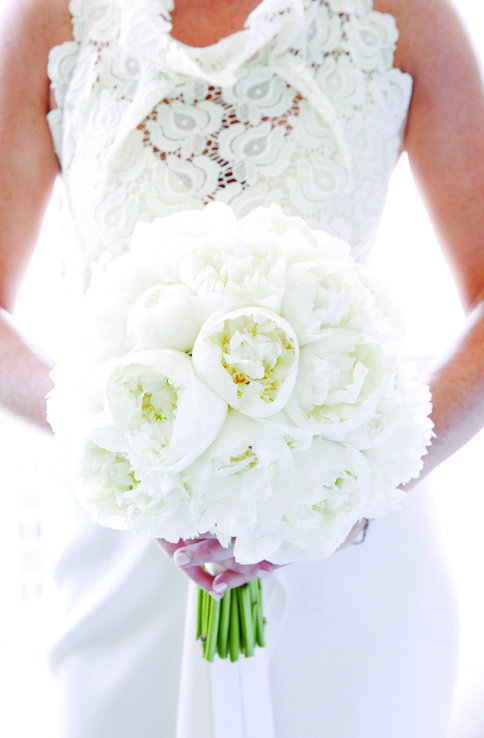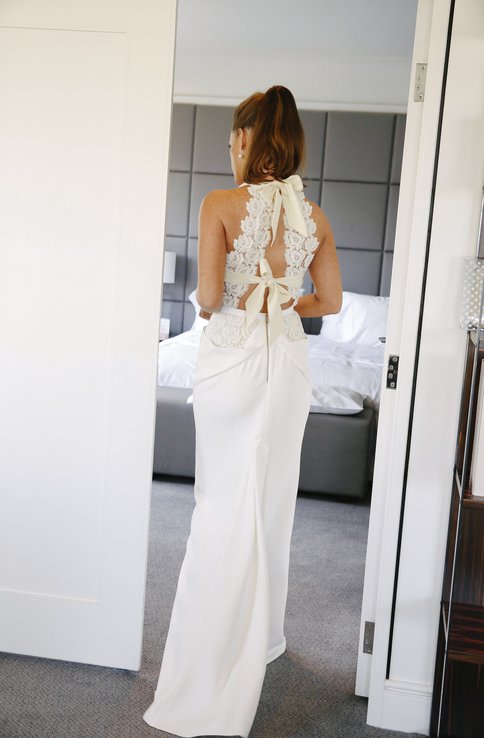 The wedding theme was white with touches of pastel. Julia and Luke aimed to host a wedding with a party atmosphere including a delicious menu and drinks. 
The wedding was carefully organised to be modern, fresh and innovative, "Luke was fastidious when it came to planning the wedding. He ensured the theme was carried out through all the elements. He even had a decal created for the floor of the lift!" Julia said.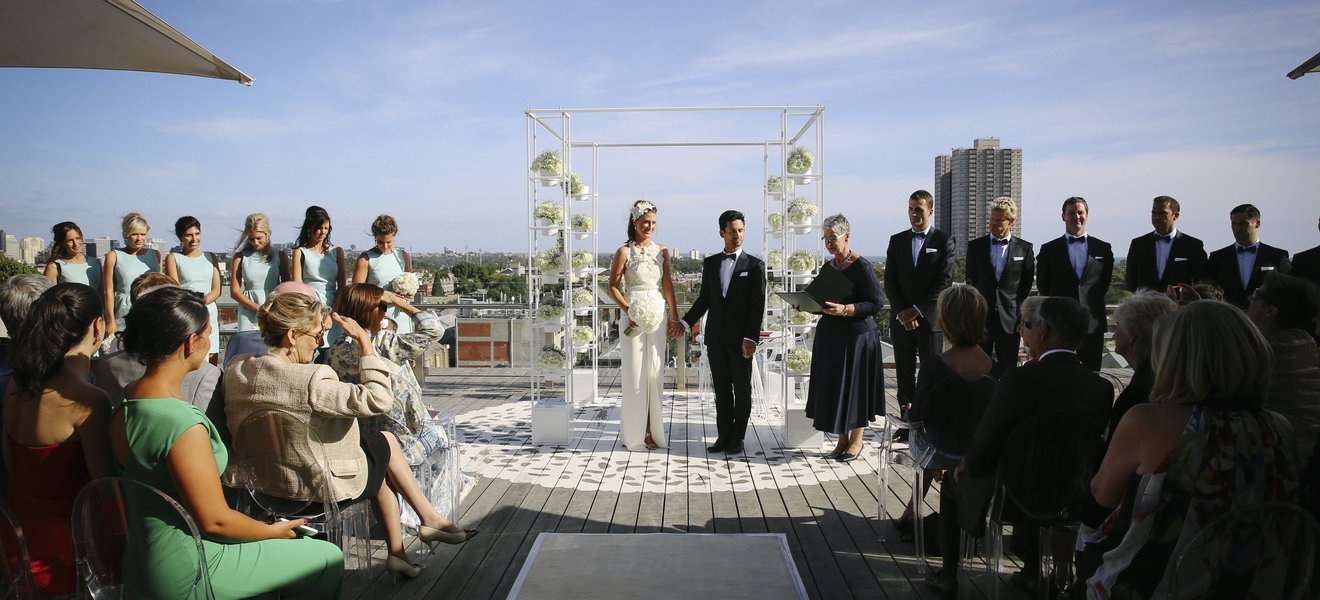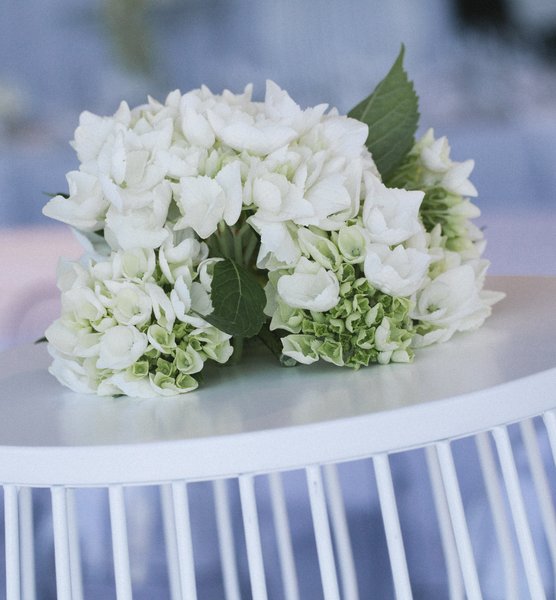 Luke wanted to surprise Julia with his proposal which according to Julia, "No mean feat." During a holiday in Portsea Julia and Luke followed their typical morning ritual which was a walk to the general store for coffee and the newspaper. 
"I was discussing our hypothetical wedding when Luke turned to me and said, 'Before you continue, we should probably think about getting engaged.' I laughed his comment off but when he reached into his pocket I started to lose my bananas! I fell to the ground in shock. Luke put a diamond ring on my finger and we ran all the way back to the beach house to announce the news to our parents."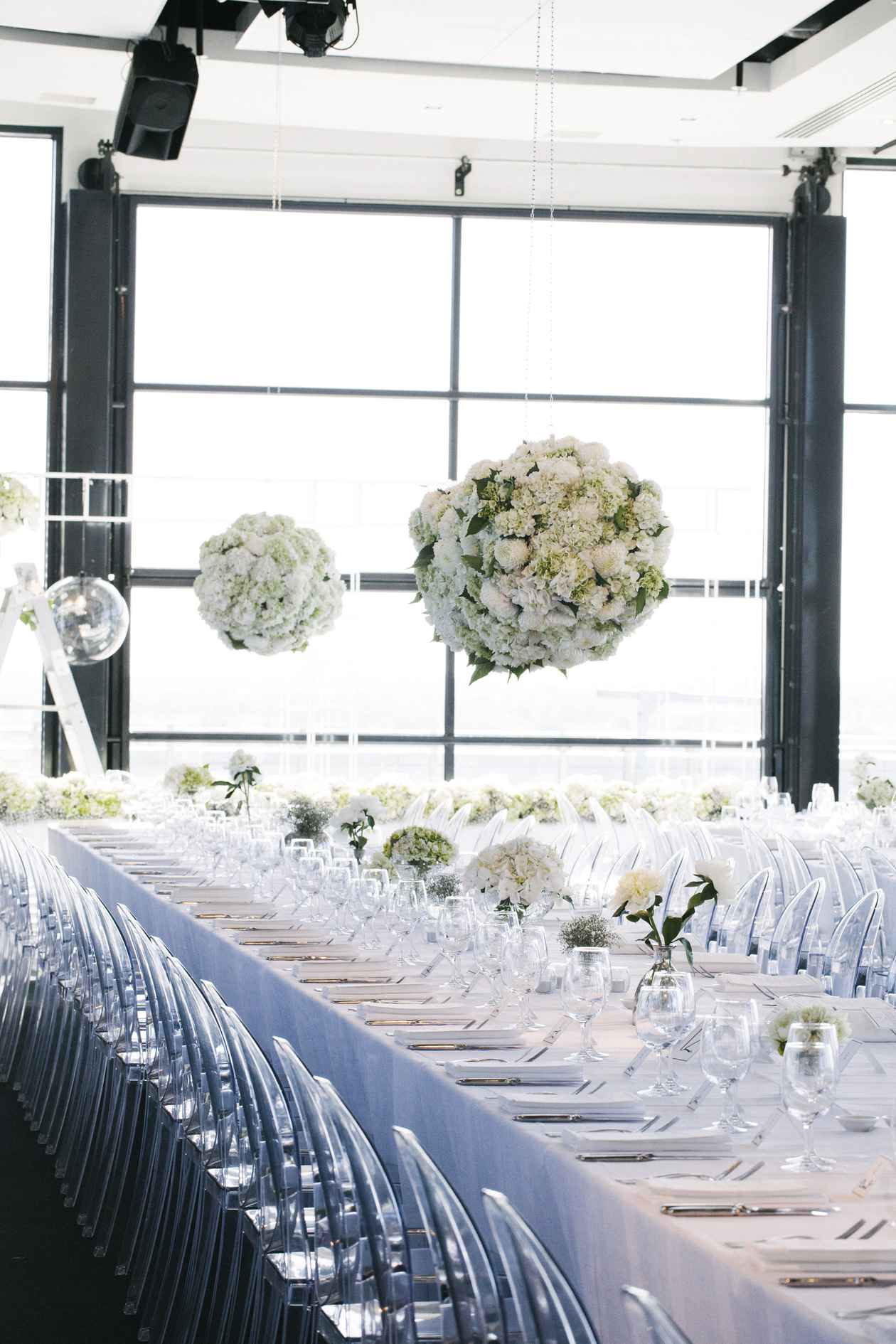 A black and white JL monogram was designed and used throughout from the signs to the wire frame that was used as a backdrop for photographs.
Each guest was treated to a homemade bottle of Limoncello. As the director of Cocobella Coconut Water, Luke used his expertise and drew on his Italian heritage to gift each guest with a bottle of the citrus liqueur. JL labels were specifically created and all the bottles were sourced from Italy. "After 6 months of batching we had the perfect concoction," Julia said.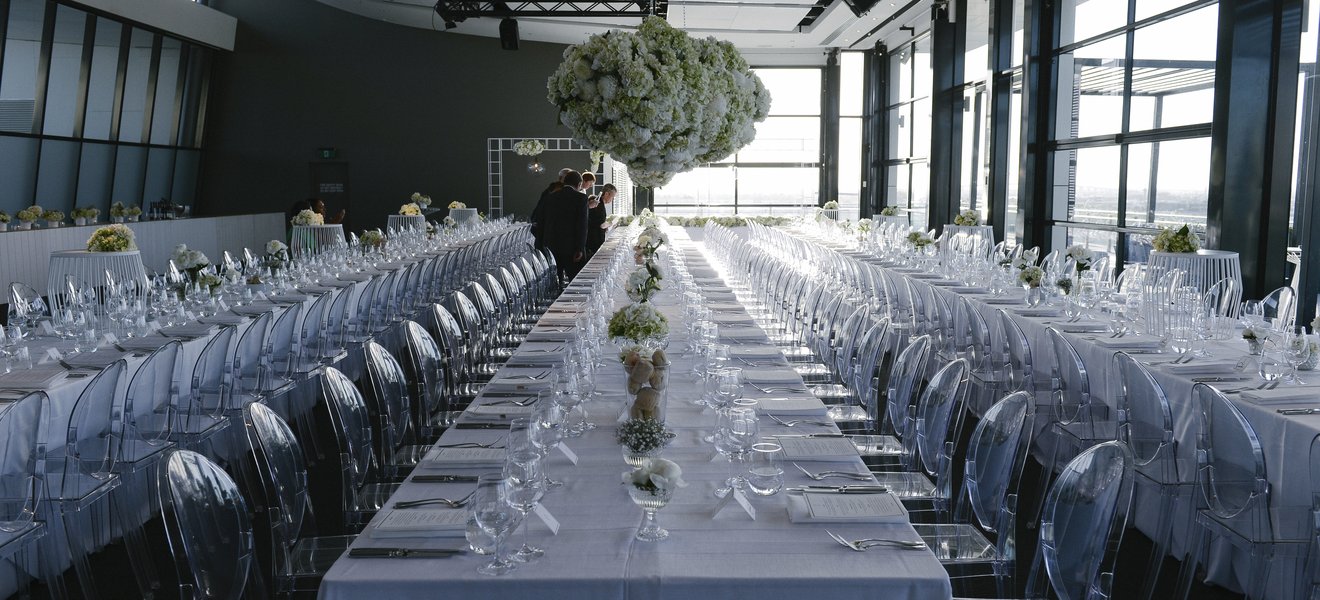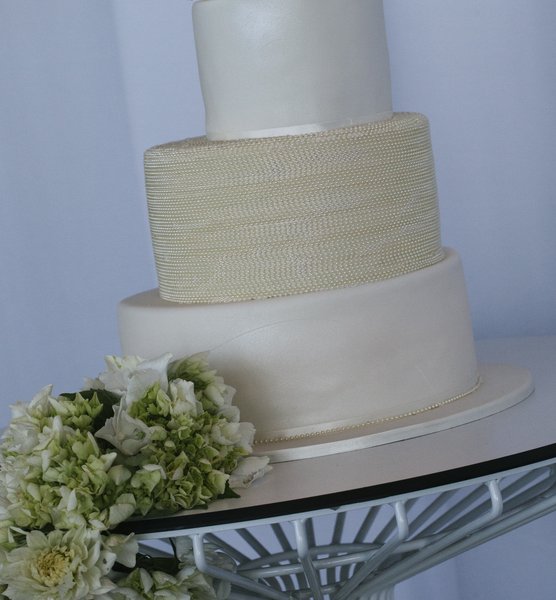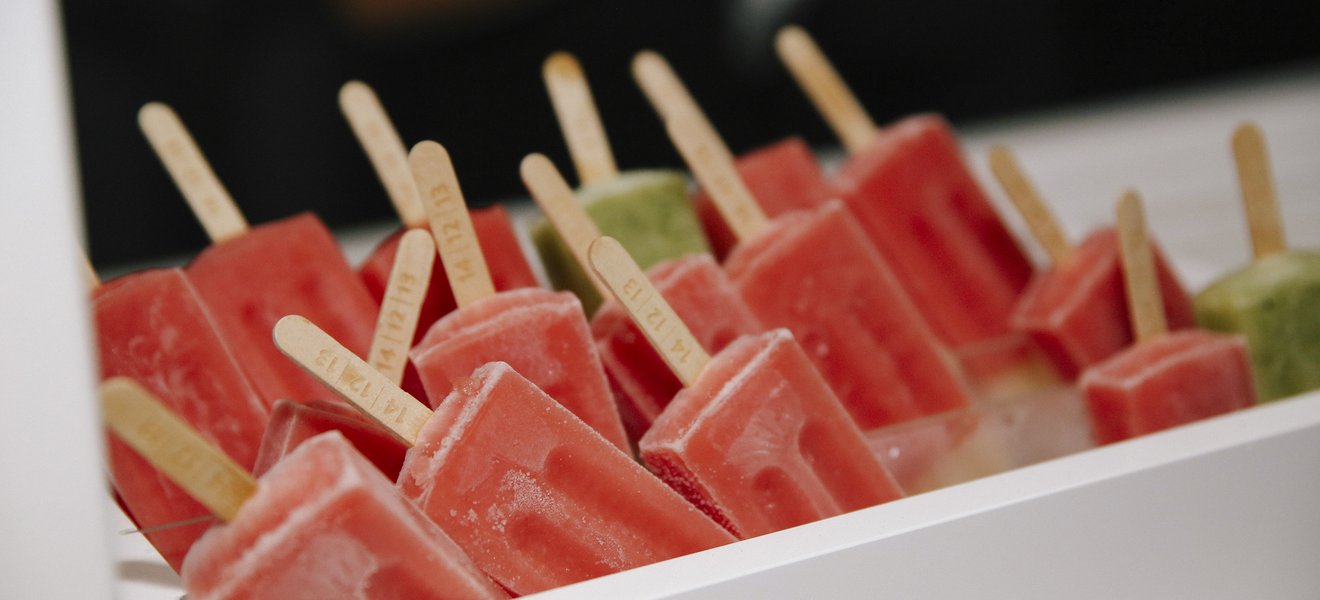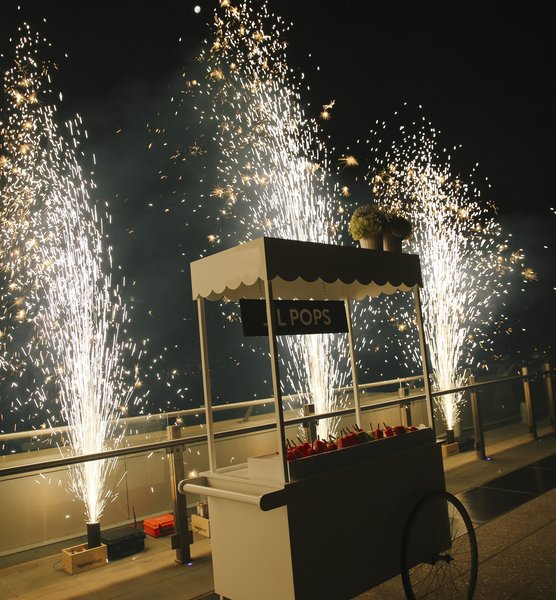 The ceremony was delightful, emotional and even a little dramatic with Julia accidentally dropping her engagement ring. Thankfully it didn't fall through the timber slatting because the train of her gown came to the rescue. 
"My favourite moment was waiting in anticipation with my bridesmaids before we walked out onto Luminare's Sky Deck to the soulful voice of Nussy to marry my fiancé," Julia said.