Kate Fitzallen and Guido den Teuling met seven years ago during an international university workshop in China.
"We definitely shared the load equally when it came to organising the wedding," said Kate. "Our approach was to first find a location for the wedding ceremony and reception that we both loved. Fortunately, we had already established that we were looking for a space outdoors to hold our ceremony, and that we wanted to keep our wedding small and intimate. Our venue was perfect for us as it combined both a gorgeous garden and the historical tearooms in the one location."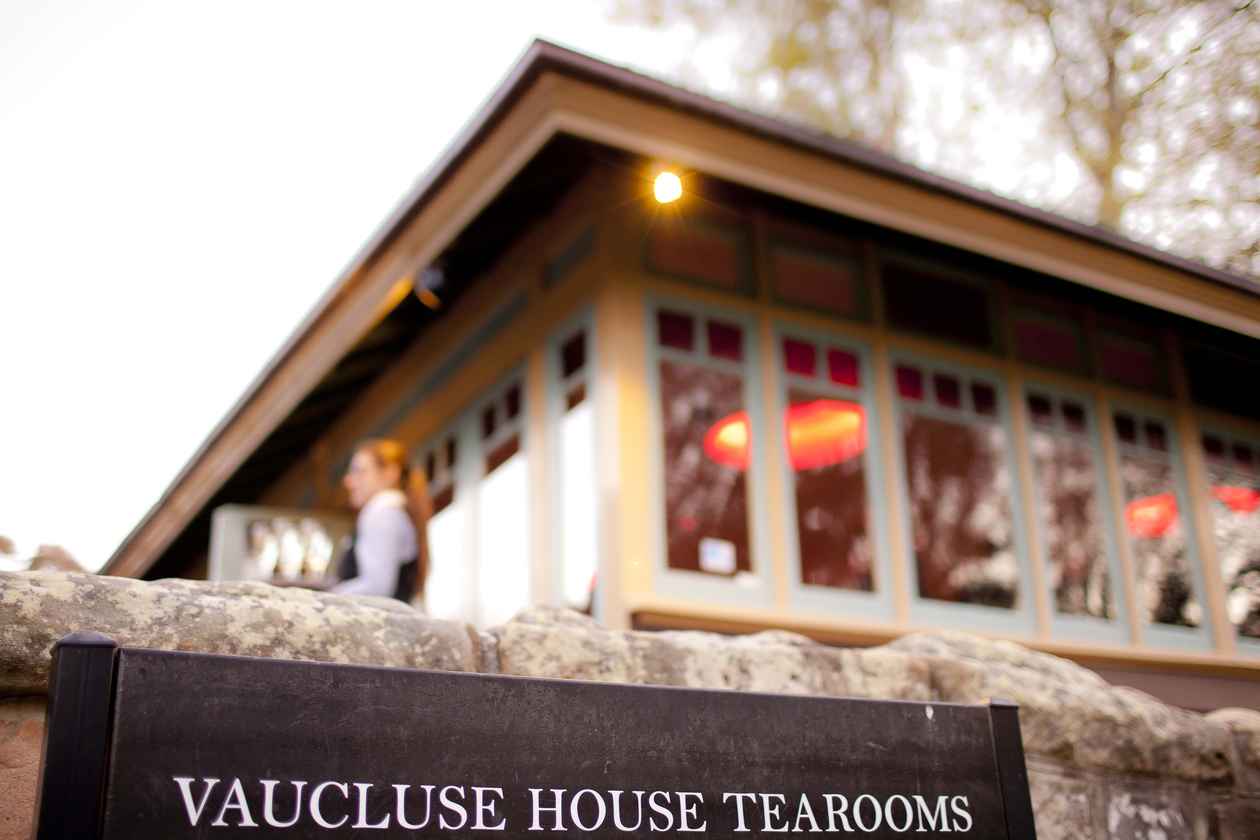 In keeping with the pared-back, yet elegant setting of the venue, Kate and Guido chose simple decorations and place settings for their sit-down reception.
 "Kate made the paper decorations, which the best men hung in the trees surrounding the ceremony location," said Guido. "For the table settings we decided to have simple glass vases with lavender picked from Kate's mum's garden."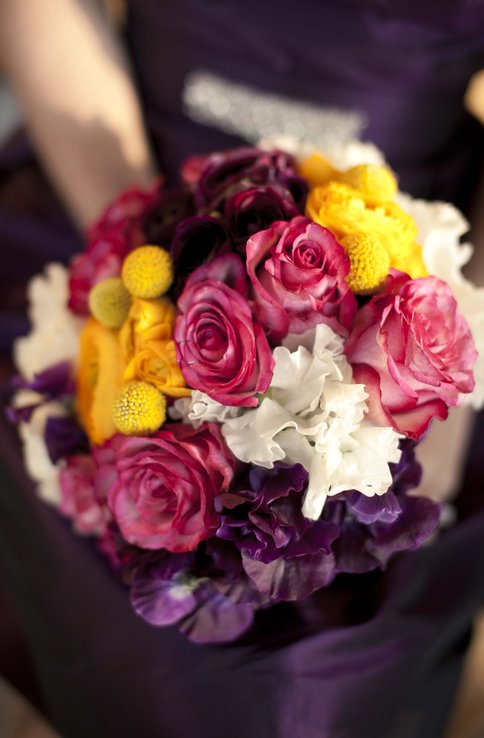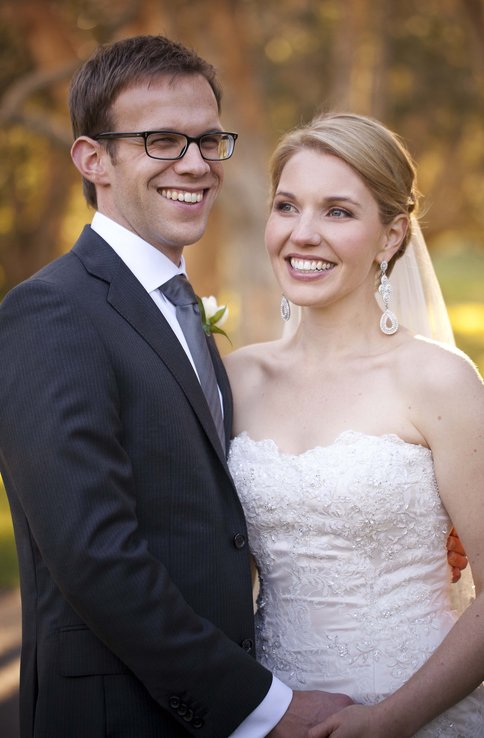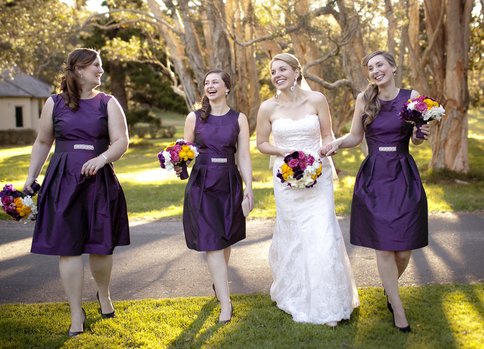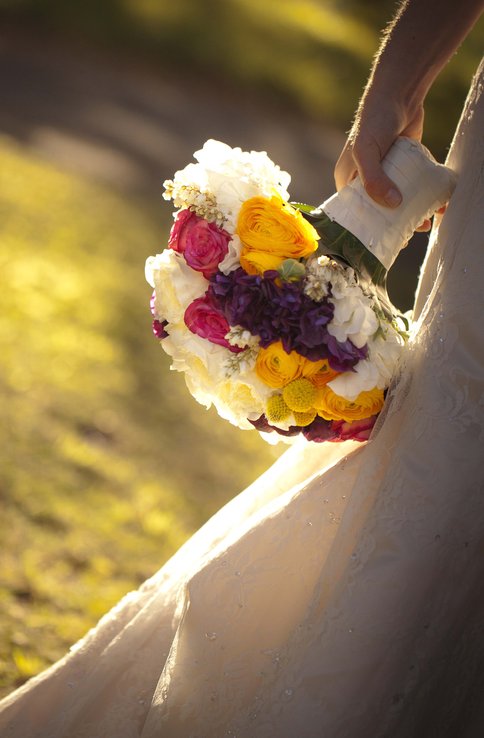 The couple also kept the colour scheme simple. "We didn't stick to any particular colours, other than matching the bridesmaids' dresses with their bouquets. Also, because we wanted everyone to feel comfortable without looking too casual, we decided to ask for lounge suit and cocktail dress as the dress code, rather than choosing more formal attire."
 Defying the usual trend Kate managed to hunt down 'the gown' – a strapless, bias-cut couture gown – in record time. "Choosing my wedding gown was a relatively fast process," Kate said. "I think I spent three days in total trying on gowns in a variety of shops around Sydney.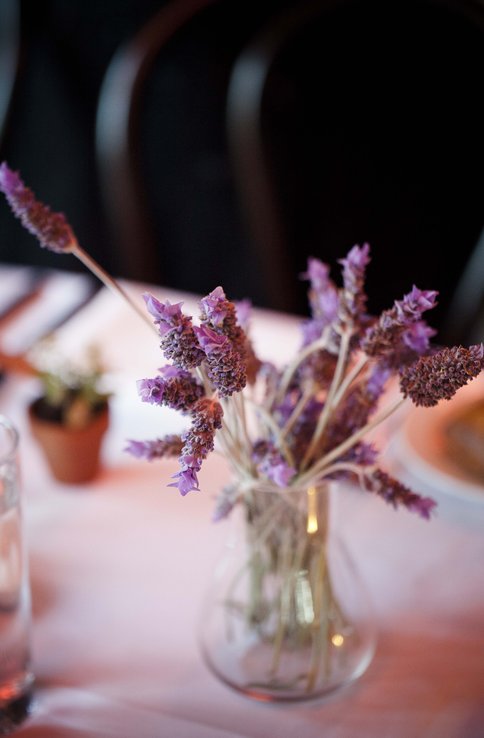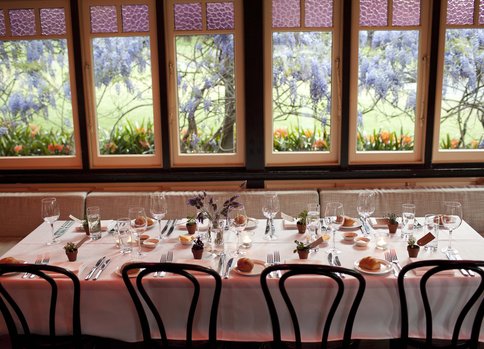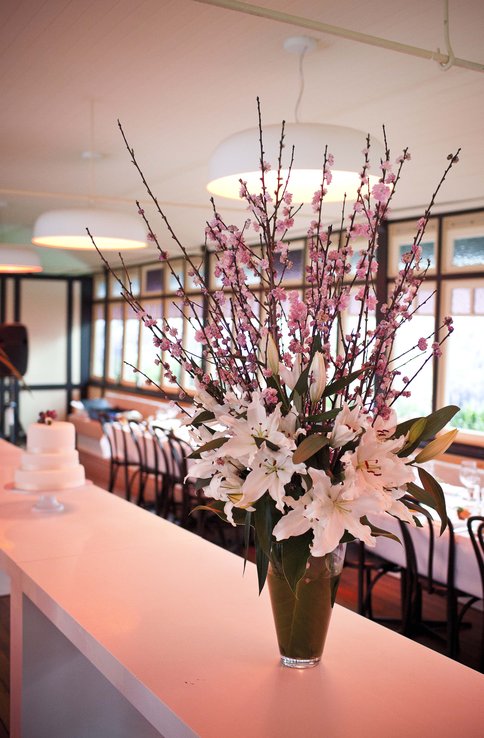 "One of the most memorable moments though was when Guido's mother read a Dutch poem to honour his family's heritage during the ceremony," said Kate. "It was so heartfelt and our wedding celebrant read out the last phrases in English so everyone was able to understand its meaning."