We were out to dinner one night in Brisbane with mutual friends, it was a time in both of our lives that we were really not looking to meet anyone. Which I think is the most likely time that you do!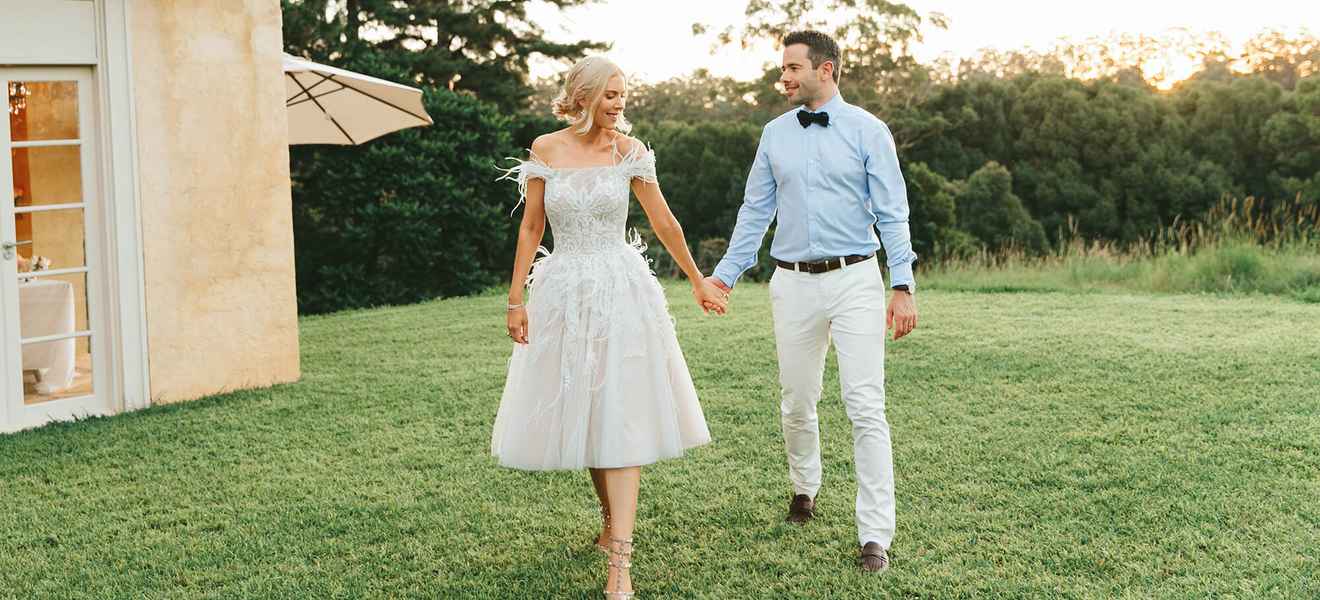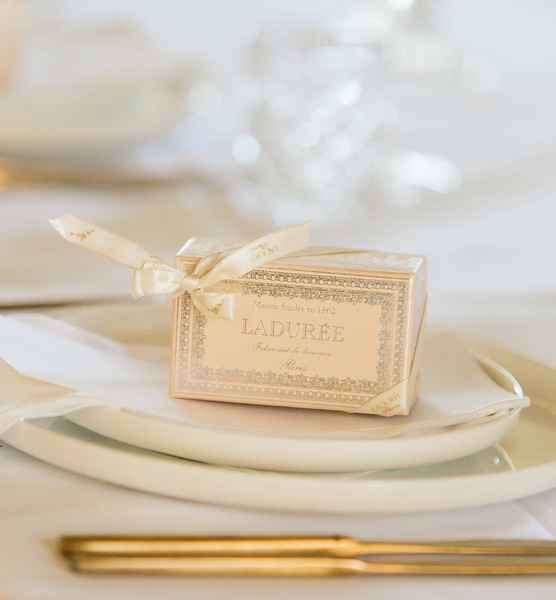 Tell us about the proposal.
I had flown to Sydney in the morning to shoot a 'Tea with Jules' video with Jules Sebastian and when I arrived home that night I found the house filled with candles…  Peter was on the balcony and then proposed! It was such a beautiful surprise. We had ten minutes before my son, Marcel came home from a play date to tell him the good news.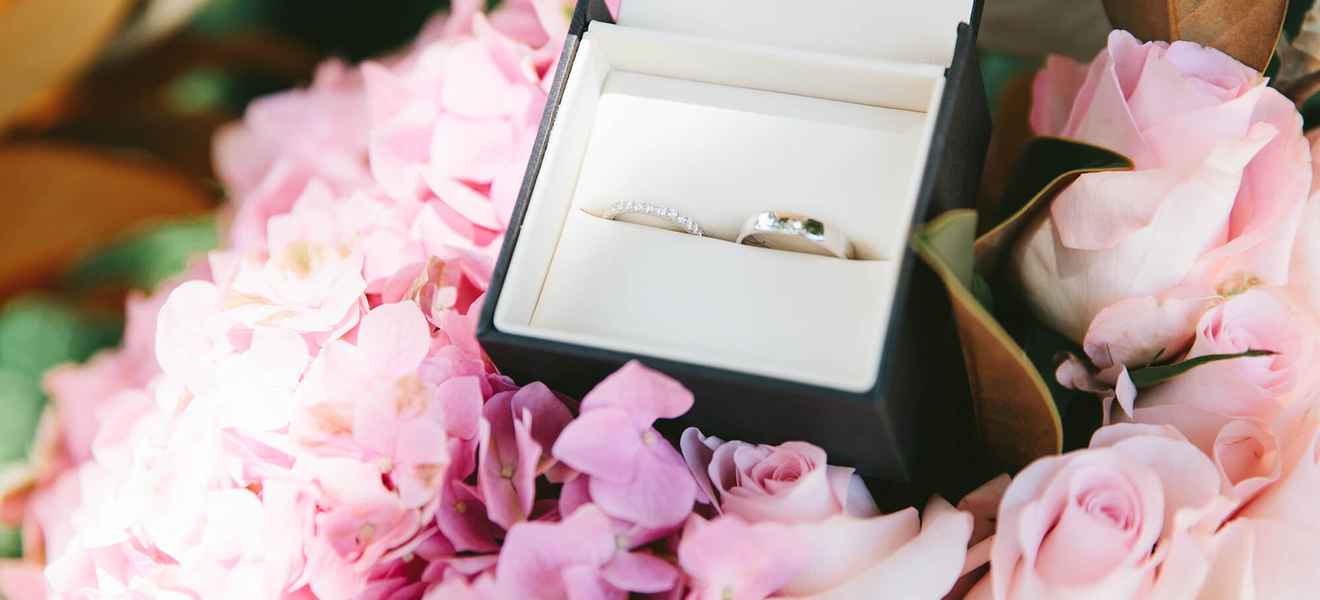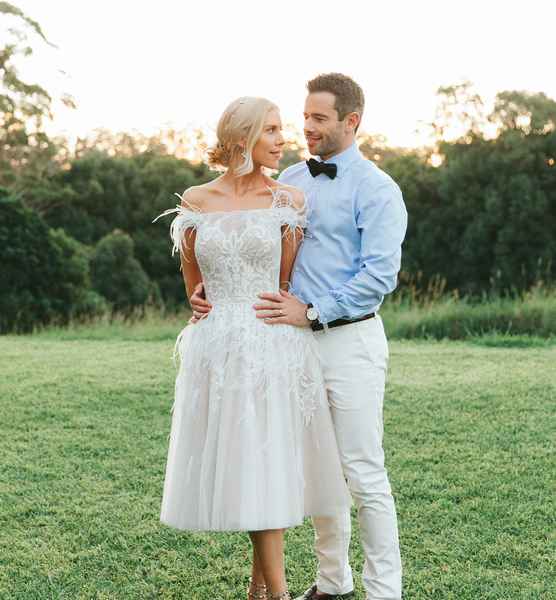 How did you choose your Venue and location? Why?
Peter and I held the ceremony at Deux Belettes Guest House near Byron Bay . Many years ago I had done a photo-shoot there (before I had even met Peter). I remember thinking that day the location would be perfect for a wedding.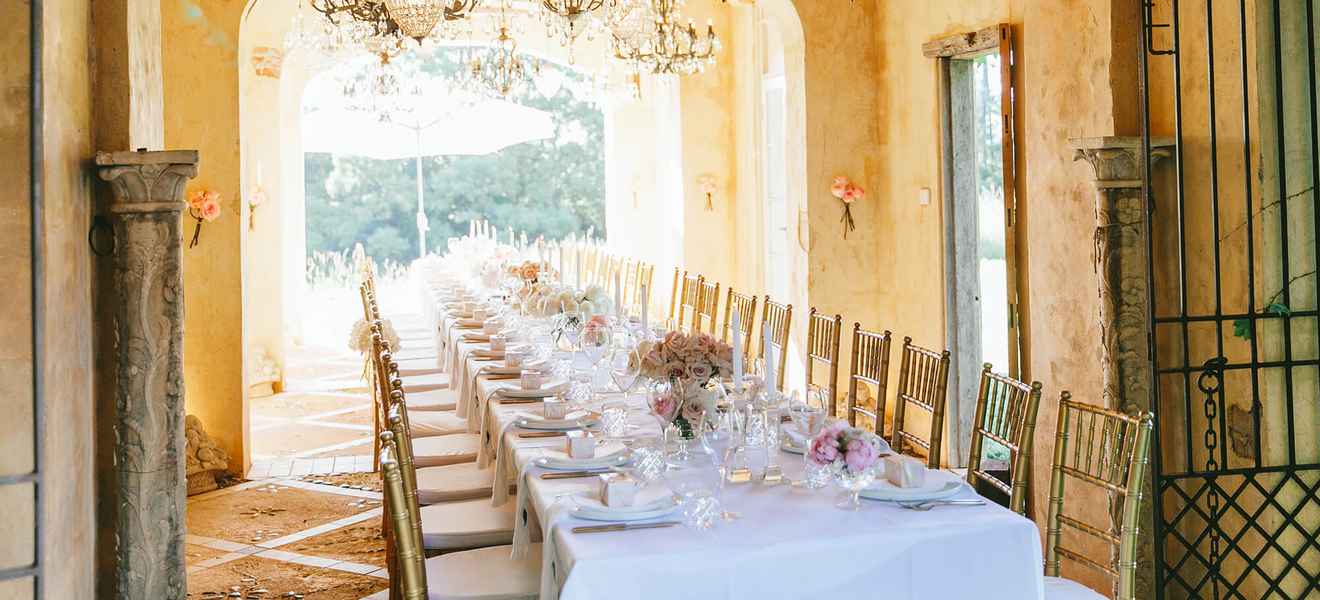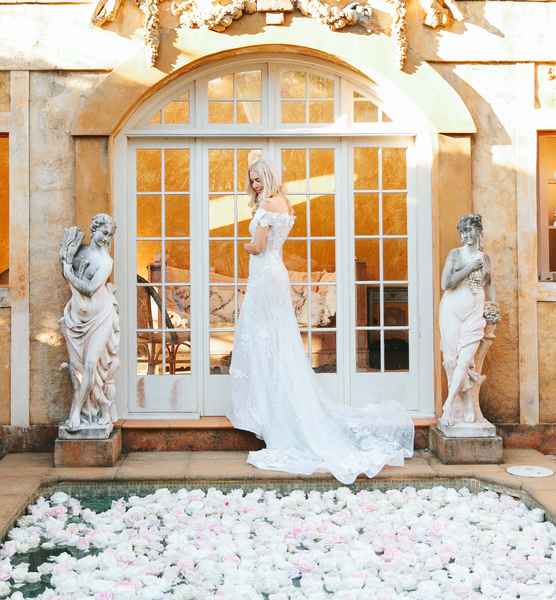 Tell us about your Gown. What about the groom and the bridal party fashion choices?
George Wu designed my dress. I had the pleasure of meeting George at an event for The Wedding Series and we just had a lovely chat about dresses and then met at his studio the following week. I loved his love for couture and knew he would be perfect to make my dress. We actually designed my dress together, which was a very special moment.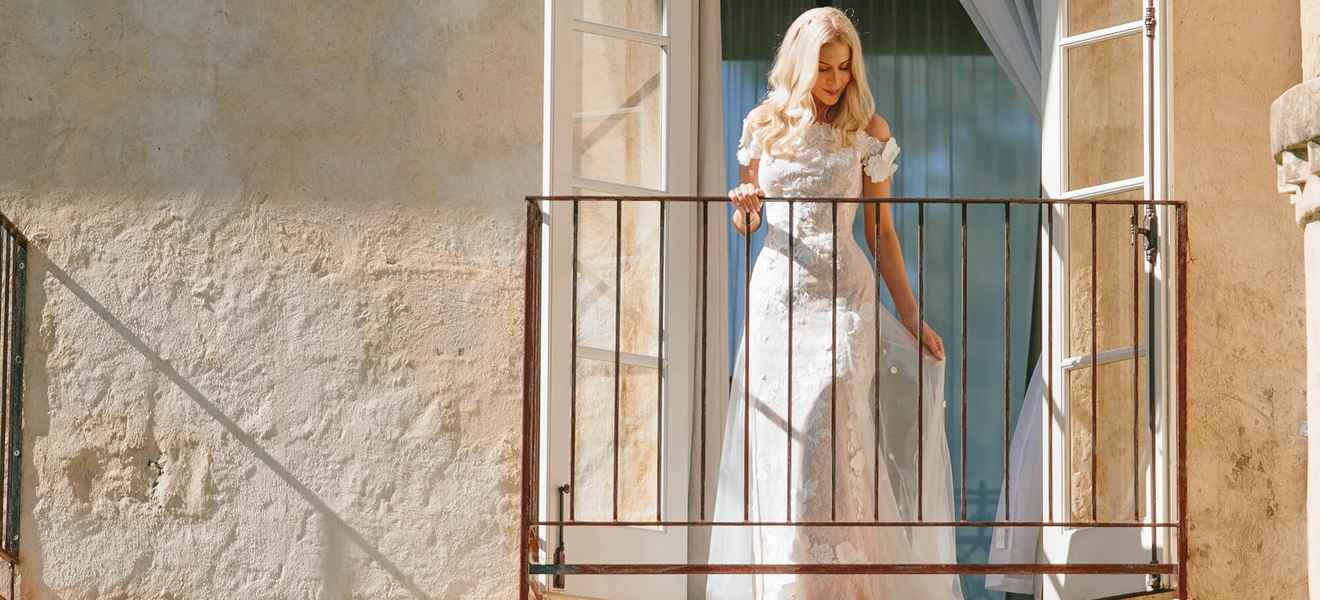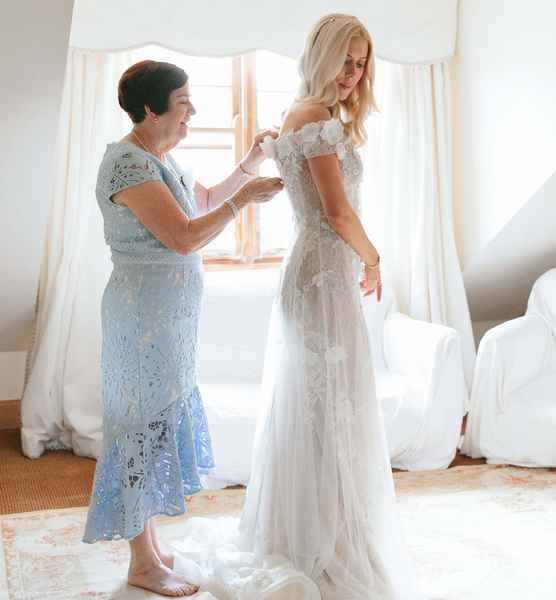 What Style / Styling did you choose for your wedding?

To be completely honest the venue was already so beautiful it didn't need much to make it look even more divine. We just added one long table, a lot of flowers and some beautiful gold chairs. Our wedding planners hung some beautiful pendants and chandeliers above our table for extra effect. It was perfect!
We worked with The Wedding Series to plan the wedding. Kate and Hayley helped us plan everything for the big day. They were so professional and did such an amazing job. They left us feeling calm and relaxed about the whole thing. It was such a busy work period at that time so to have Kate and Hayley on board was a massive help! They helped with the flowers, table settings, guest transport etc. I had complete trust in them and even decided to leave a few things completely to them such as napkins, tablecloths and menu cards.

We also had flowers placed in the pool on the grounds of Deux Belettes creating a 'rose pool'.  This was something I once saw at an event that I painted live at in San Diego many years ago, and I have been waiting for the perfect moment to recreate it ever since.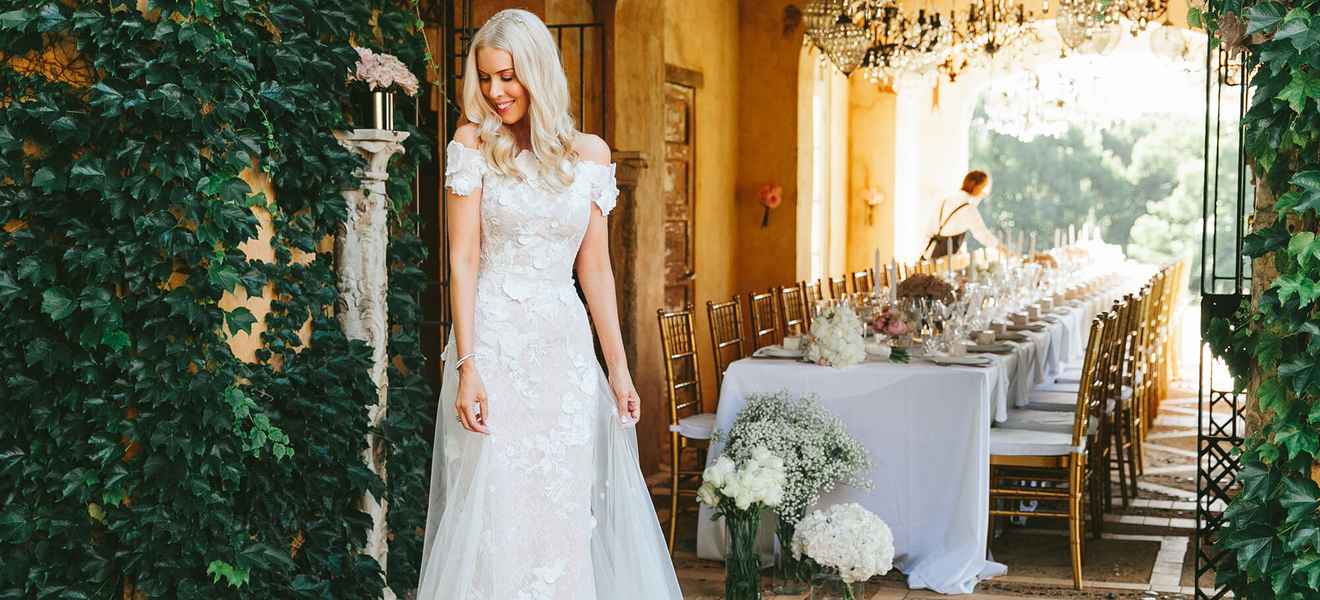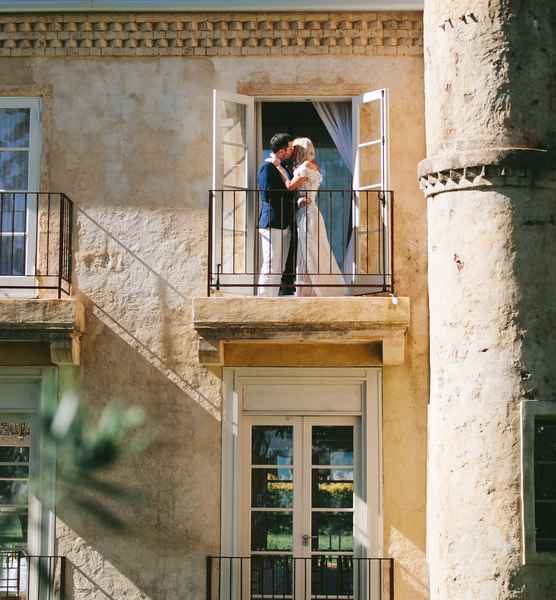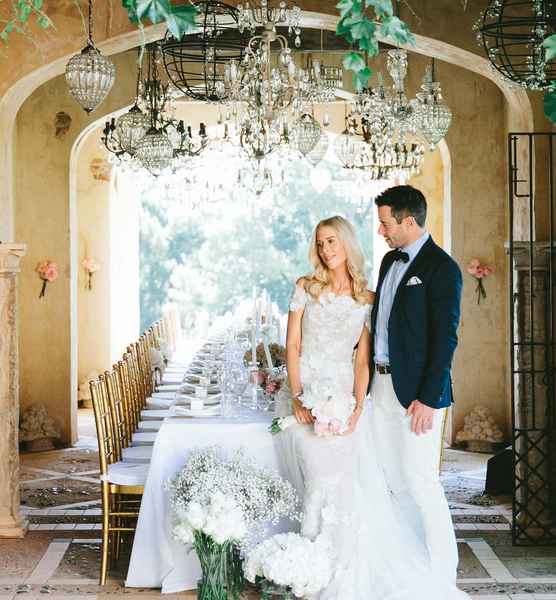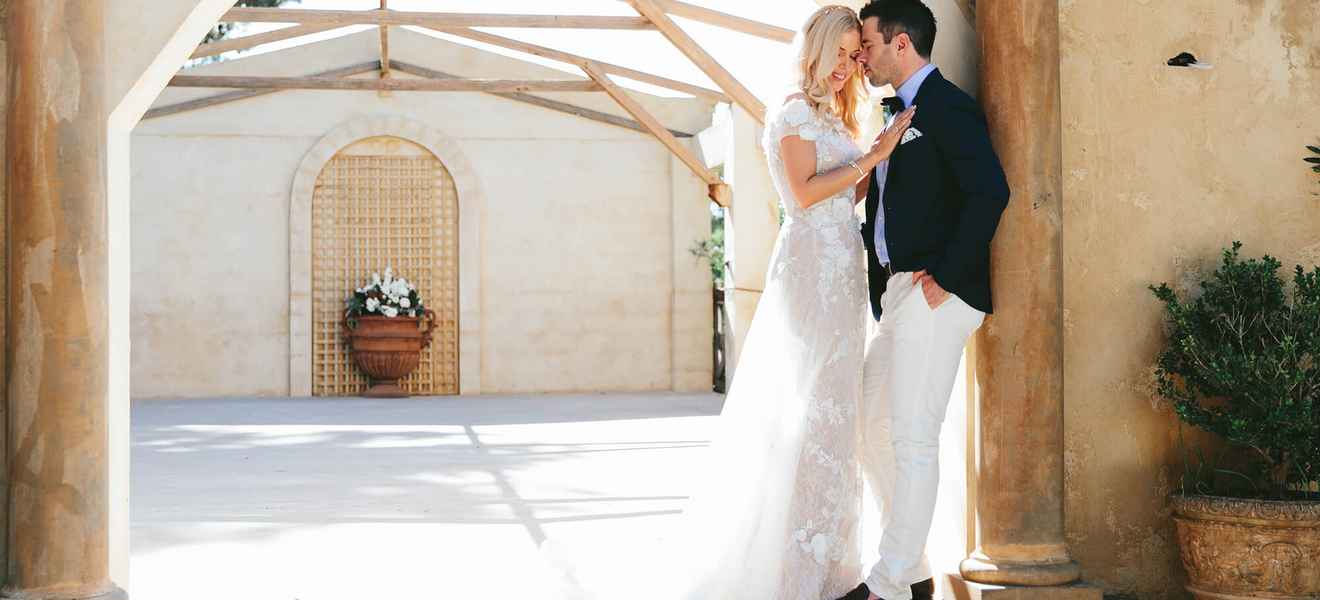 What was one of the highlights of your day?
One thing we loved was having aPerrier Jouet champagne tower. It just suited the French theme we were going for and created a statement piece after the ceremony. The floral details of the bottles and shallow champagne glasses to match also worked in perfectly with what we were trying to achieve- I have always thought shallow champagne glasses were more elegant than traditional.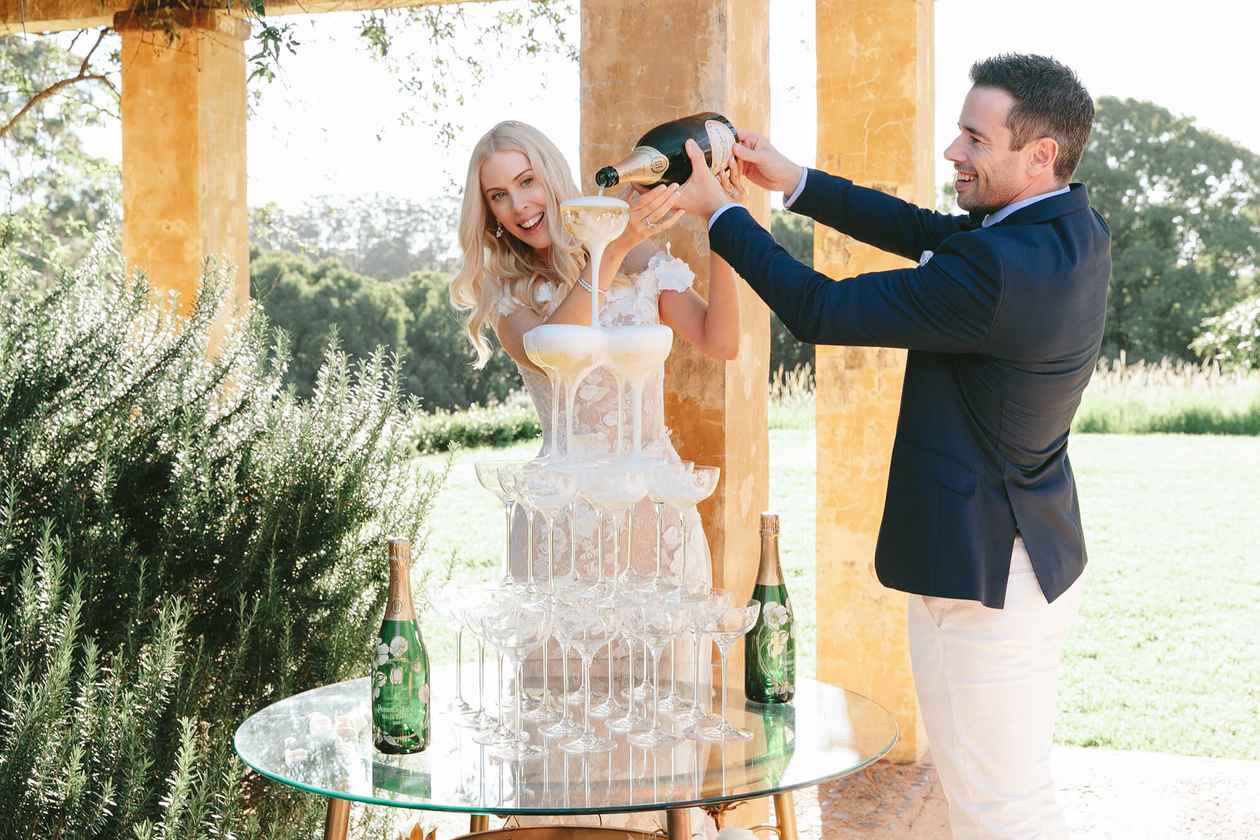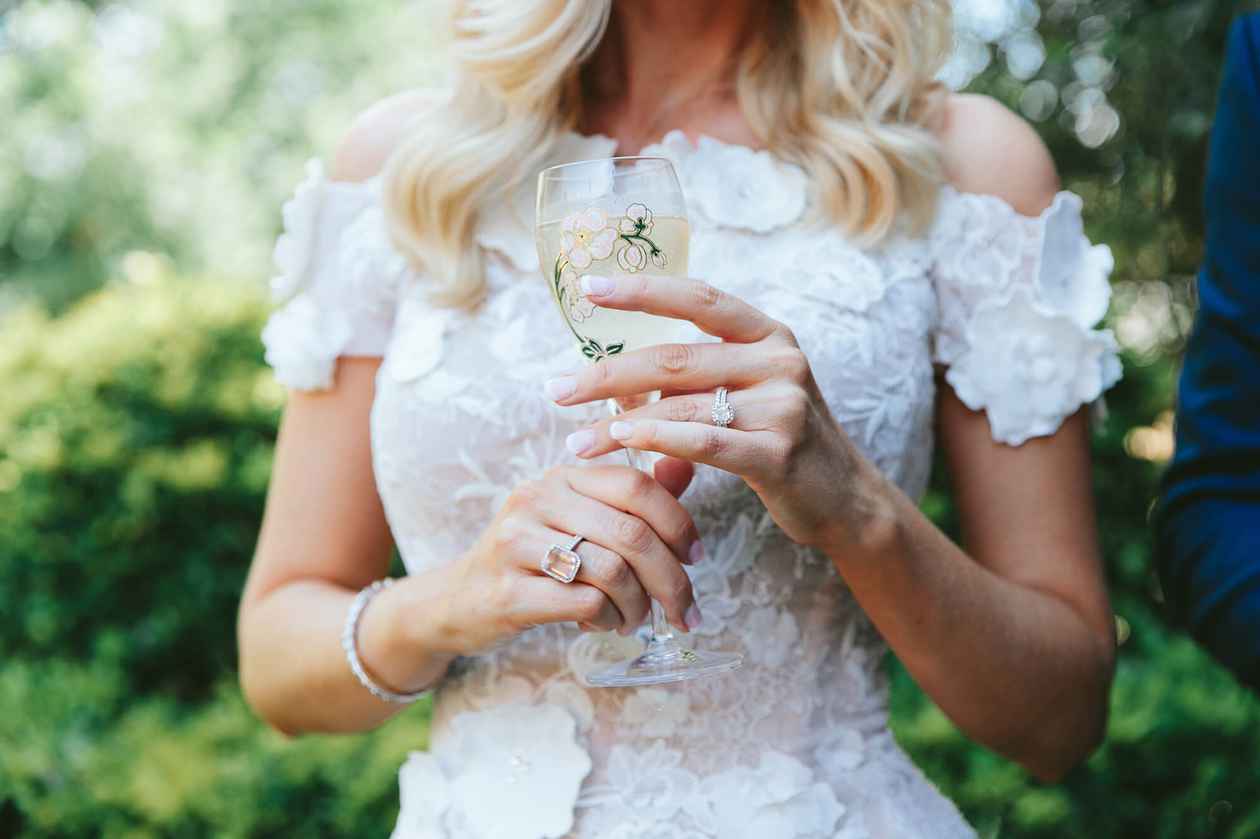 Tell us about any funny, poignant, challenging or emotional moments?
Peter, Marcel and I all stayed together the night before the wedding.  (Ignoring tradition in this case!)  The three of us absolutely couldn't sleep, Peter's phone was beeping all night and Marcel ended up crawling into our bed at 2am.  Despite this we still all woke up and had the best day ever on only a couple of hours of broken sleep!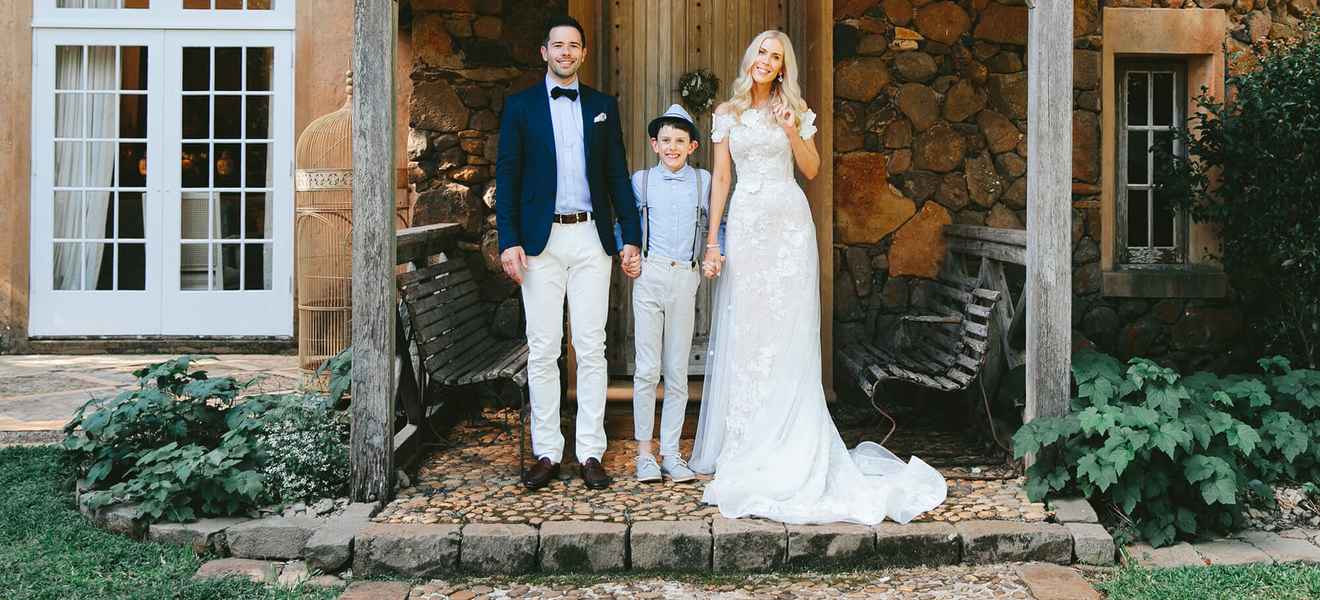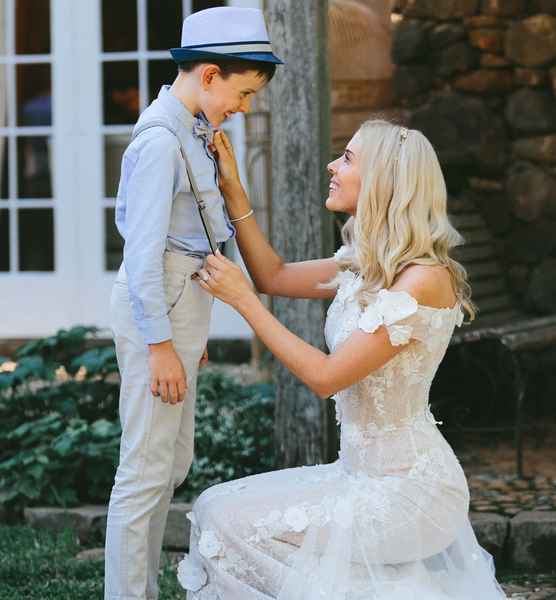 Where did you go for your Honeymoon? Why?
We spent 7 days at Sixes Senses Maldives Laamu for our honey moon, it was perfect! We chose Six Senses for their 'eco lux' high end, yet sustainable setting. We couldn't have imagined a better way to spend our honey moon than relaxing in our over secluded water villa.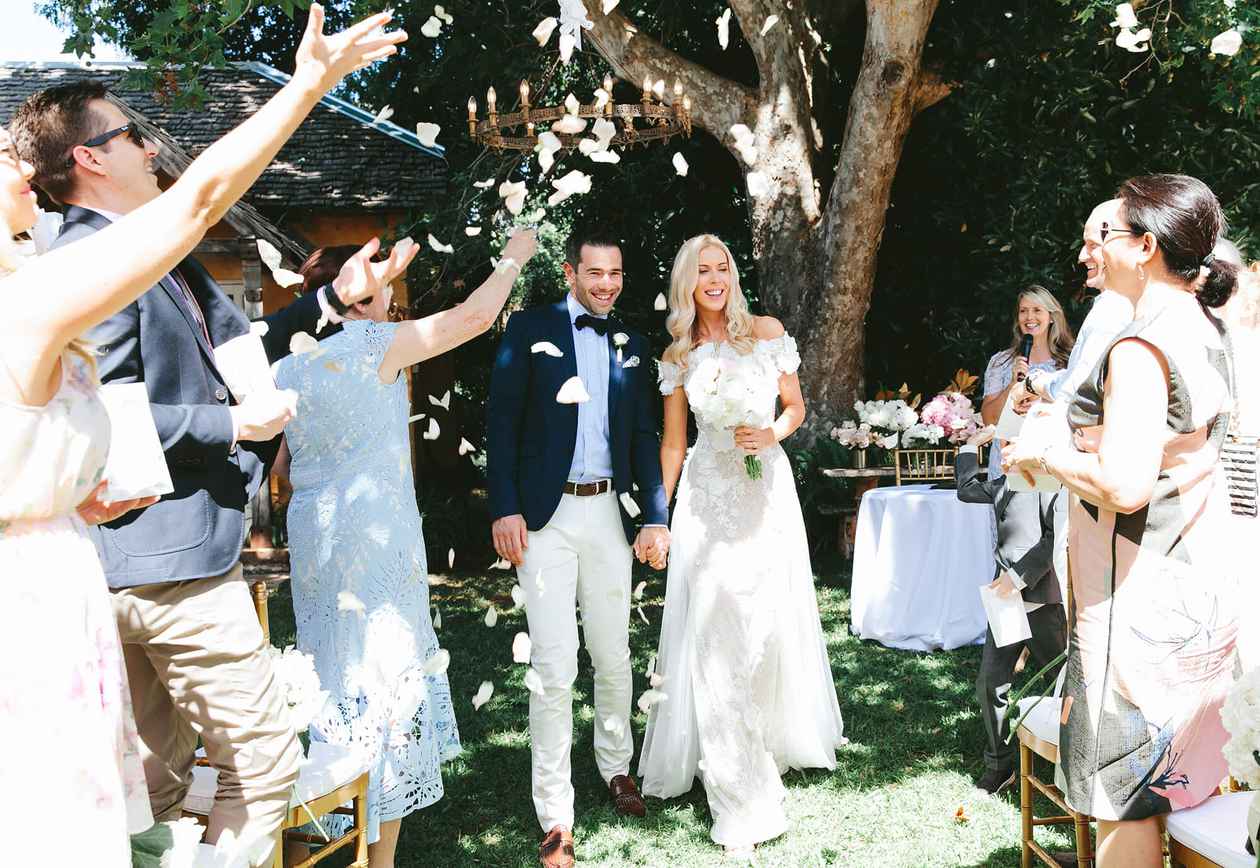 Do you have any advice for other brides?
Try and remember that it's all about having a beautiful day. Factor in thirty minutes to yourself on the morning of the wedding as well as once the day starts, it's quite a full day and it will move very quickly. Remind yourself throughout the day to stop and take in the moment as many times as possible. Don't stress too much over the smaller details. Little things will go wrong and that's ok. Just roll with them and it will be perfect in it's own way.
Looking for more inspiration wedding stories? Visit Real Weddings to find your perfect wedding venue today!