Friendship turned to love for Lainie Blusztein and David Coombes – although things were a little shaky on their engagement weekend. Lainie is difficult to surprise at the best of times, so David thought the best way to throw her off the proposal scent was to try to start an argument!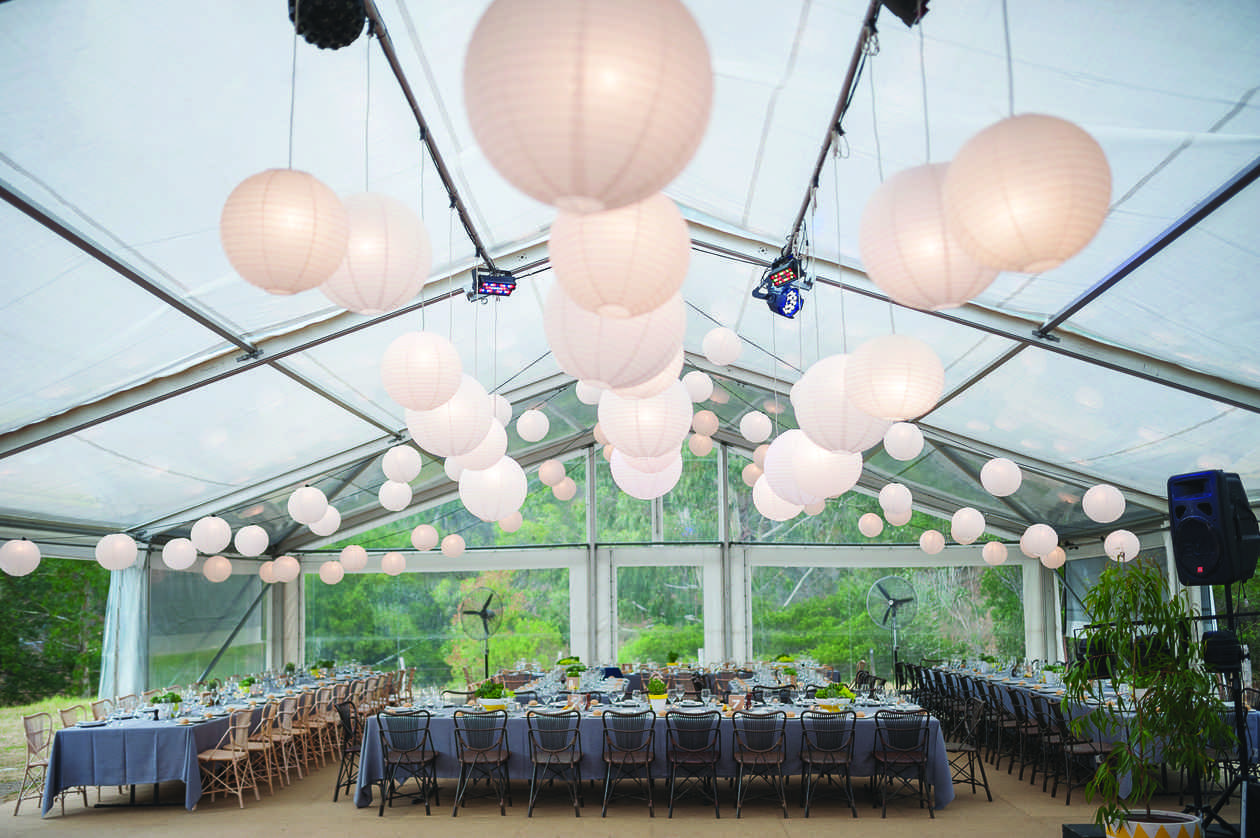 According to Lainie, the wedding planning was equally "intense" - David wanted an outdoor wedding in the country, while she had her heart set on an indoor affair in Melbourne. They came up with a quirky compromise; a clearspan marquee at the Collingwood Children's Farm offered the best of both worlds. 
Their whirlwind six month engagement commanded countless hours of planning in order to convert it to a temporary wedding venue.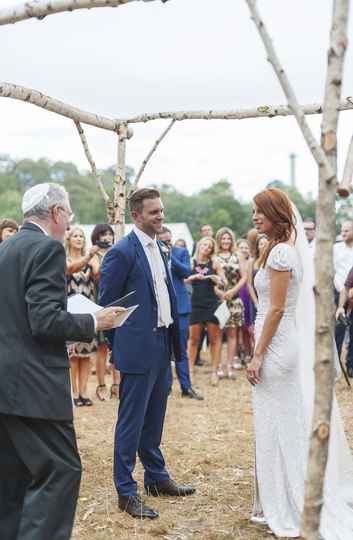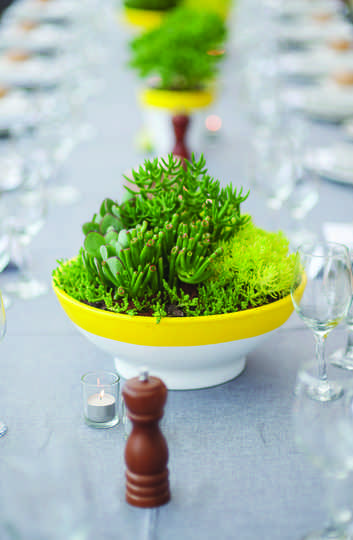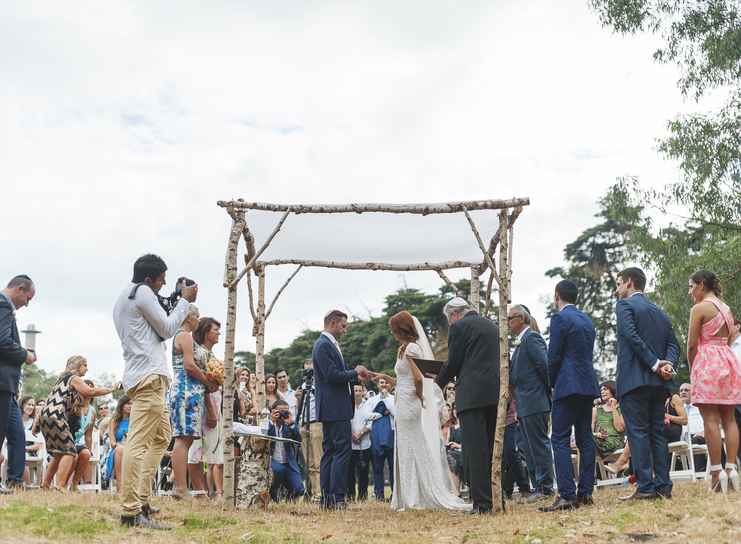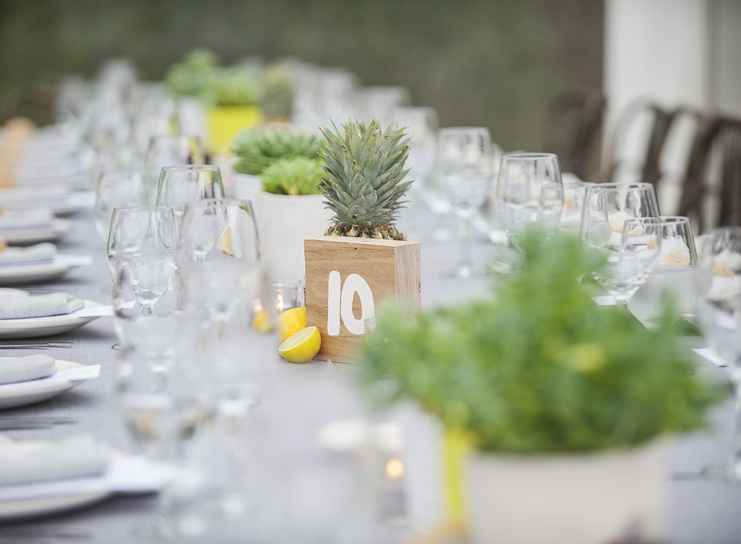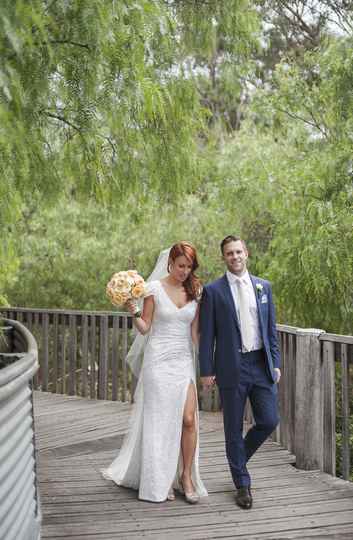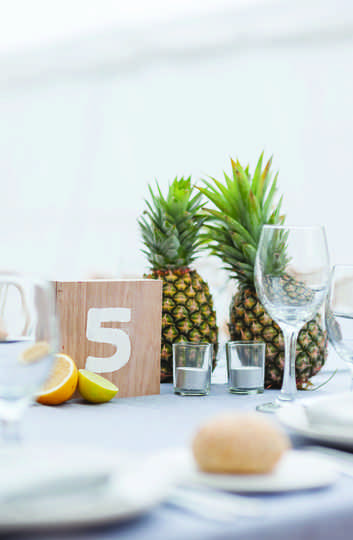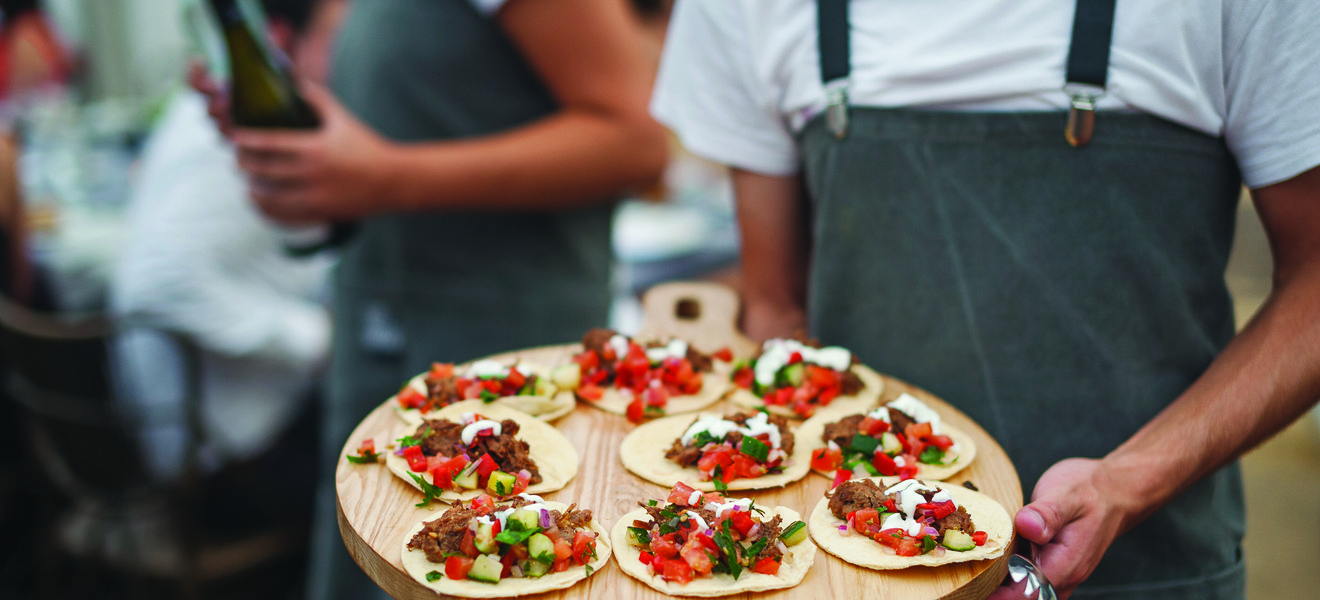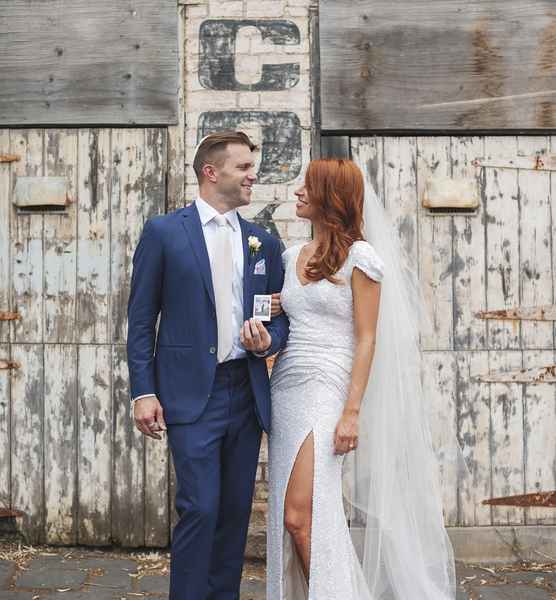 "We had to bring in everything from the kitchen to the toilets, the bar, marquee, flooring, furniture, napkins, crockery - the list goes on," Lainie said. The couple took on most of the styling themselves -  "an absolutely monumental task but well worth it in the end" - and the natural setting amongst the trees on the banks of the Yarra River certainly helped in achieving a carefree and relaxed environment for guests.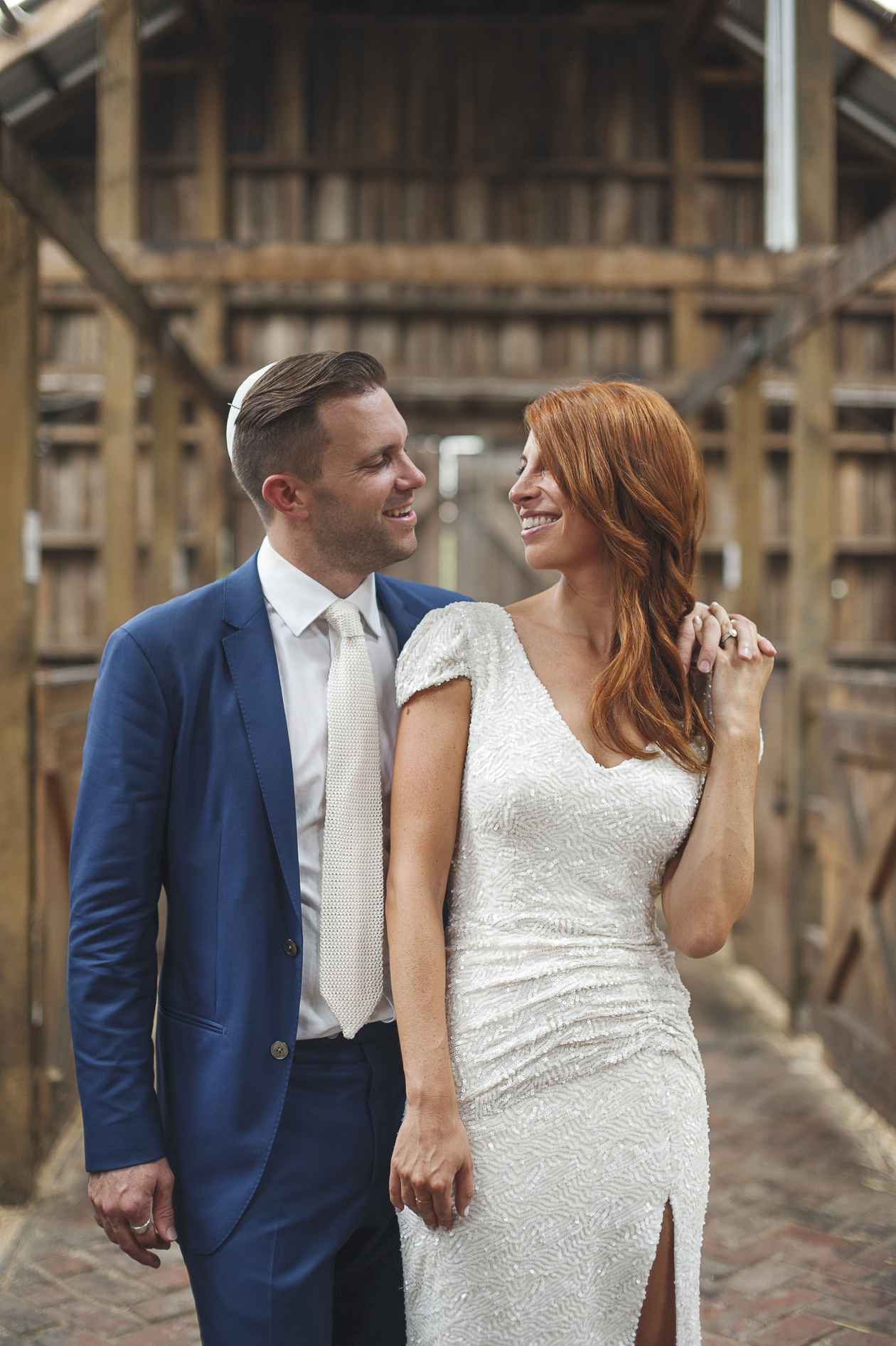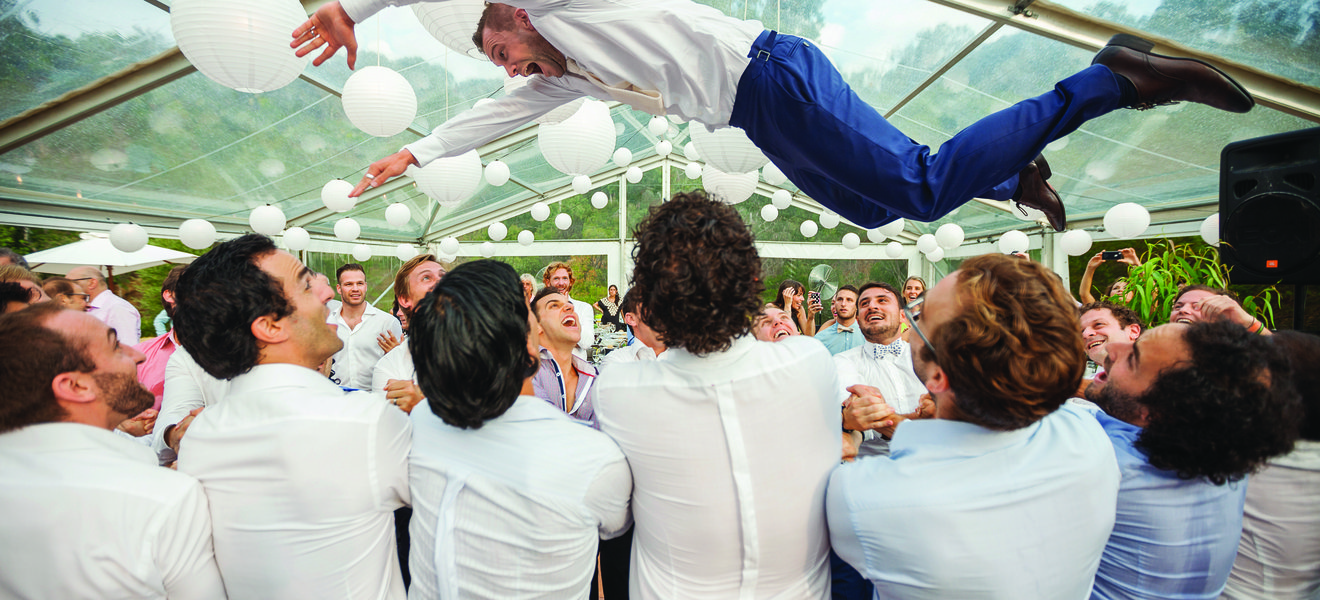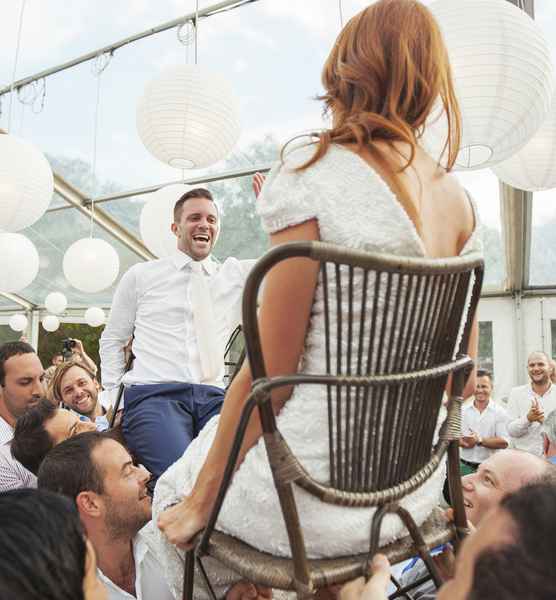 "We kept it quite simple with splashes of yellow and earthy tones and amazing green succulents for the table centres mixed in with real pineapples," Lainie said.  
Caterers Fred + Ginger came up with the delicious menu and the firm's shared philosophy of providing innovative yet familiar hand made food with minimal environmental impact  was clearly at home in the delightful bush setting.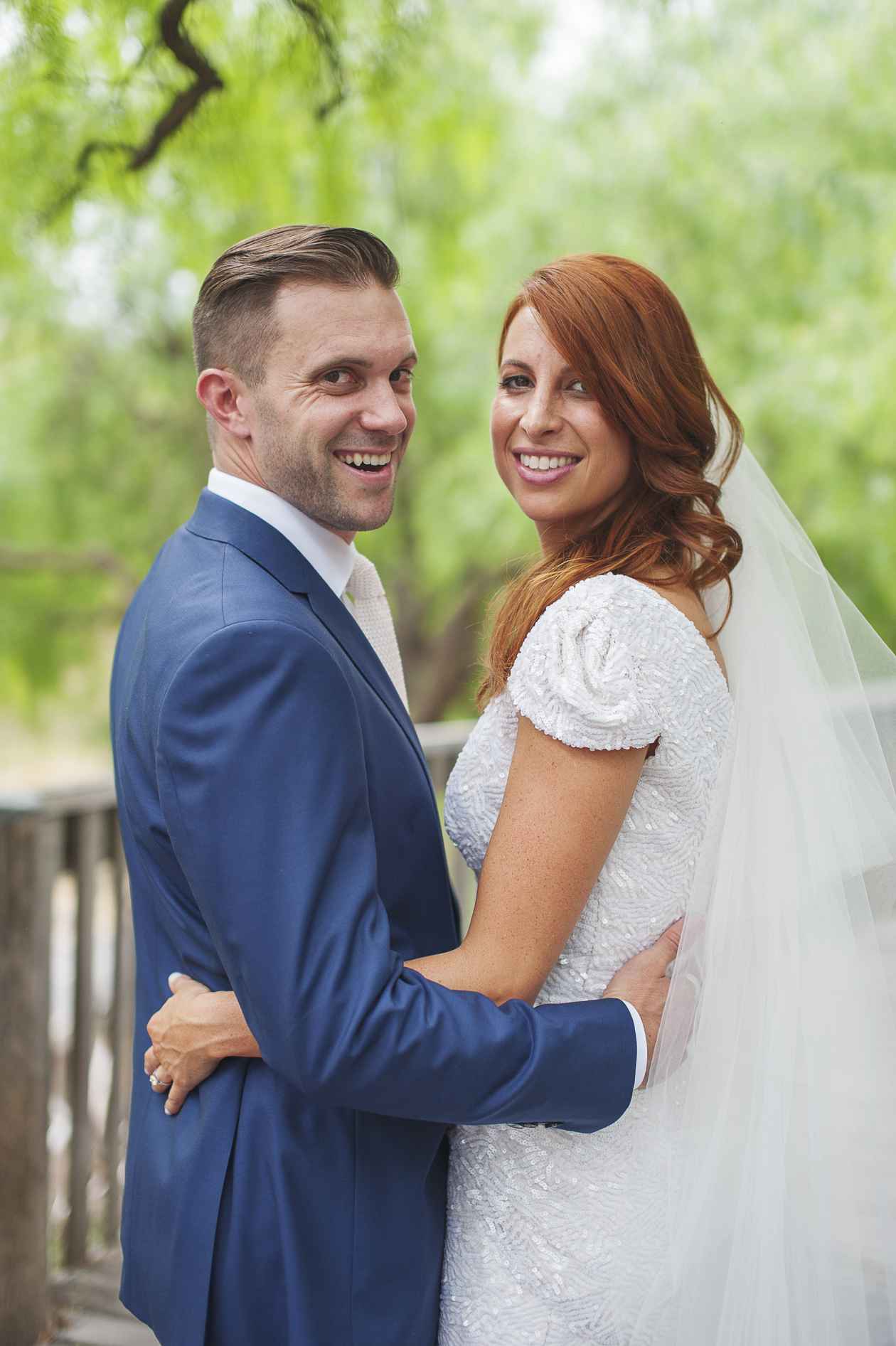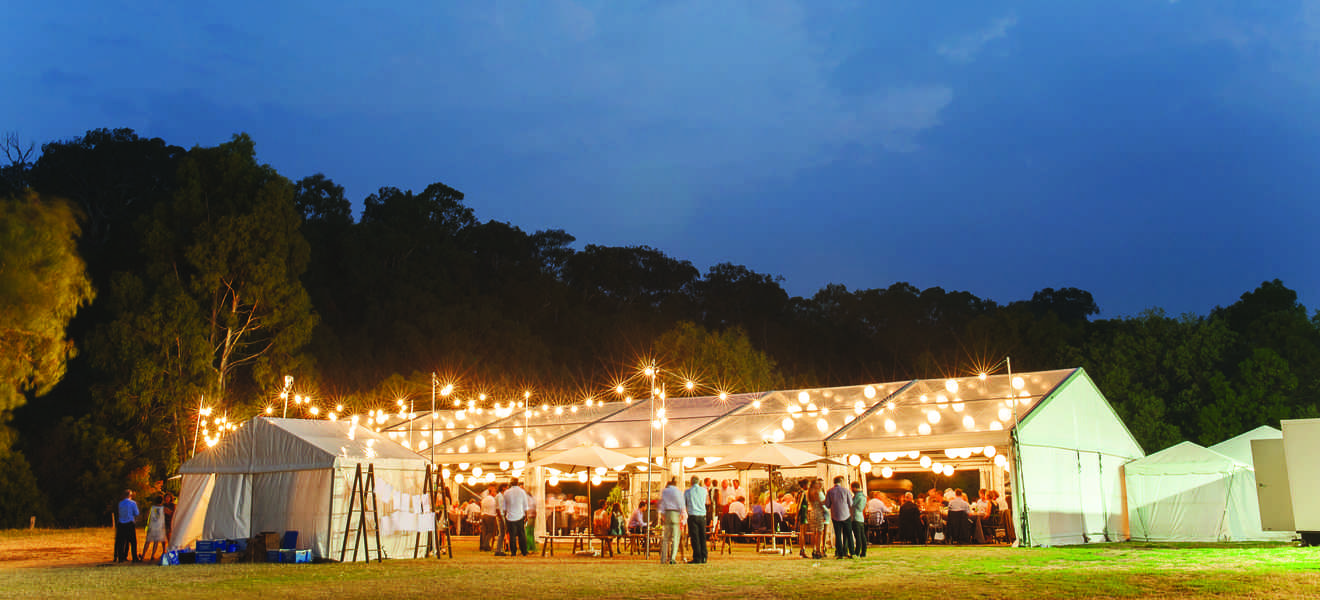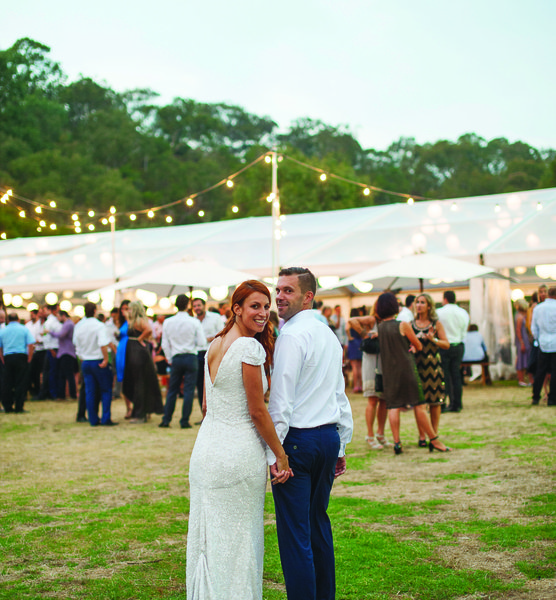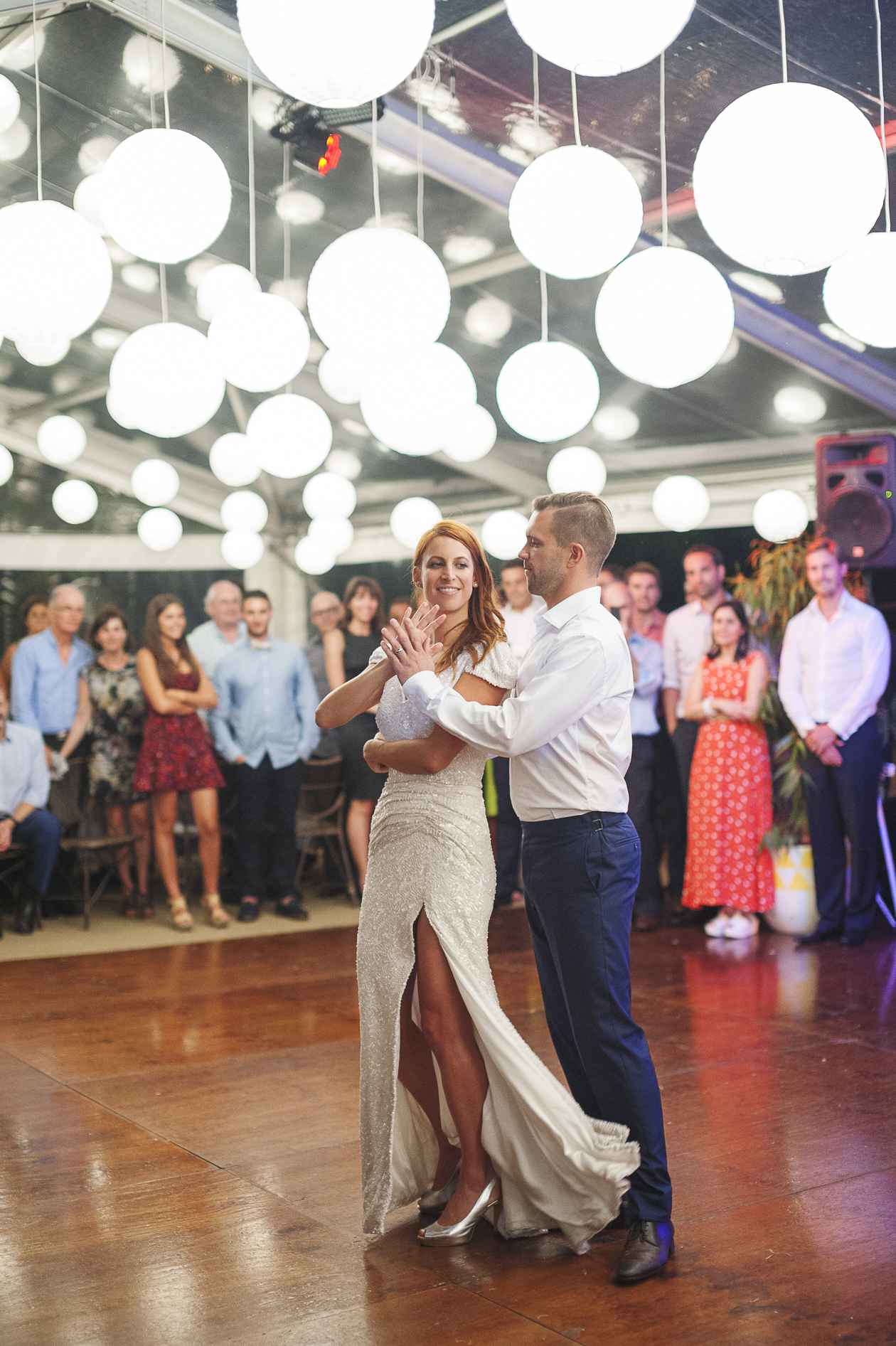 "They were absolutely amazing," Lainie said. "Cocktails and canapés were served right after the ceremony outside the marquee and then the night began with the 'hora' – traditional Jewish dancing using chairs – which created an amazing energy."  
The newlyweds also performed an upbeat choreographed medley of four songs, which drew strong applause from the crowd. With 14 of their friends serving as the unofficial bridal party, it was always destined to be a big night.