Lani Praszkier and Jordan Karp hosted their wedding reception at Aerial, a modern venue with enviable venue with city views. Minimalist yet elegant, decor kept the glittering skyline the focus of the space.
How did you and Jordan meet?
"It depends who you ask! According to Jordan we 'officially' met when a mutual friend introduced us at a party but we actually met when Jordan stole my car spot at university. Jordan proposed after we had been together for 6 years. He used some of my favourite items including granola, green tea and nail polish to spell out 'Will you marry me' on the floor of our hotel suite. He even hid the ring inside a new Louis Vuitton handbag that had been customised with what would become my married initials."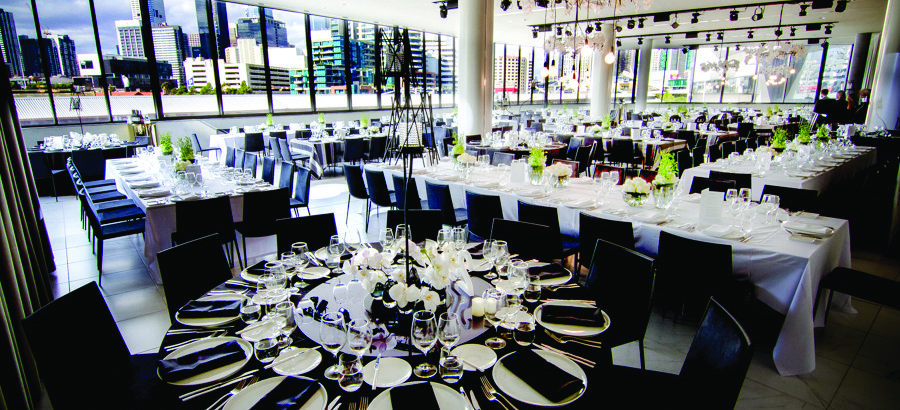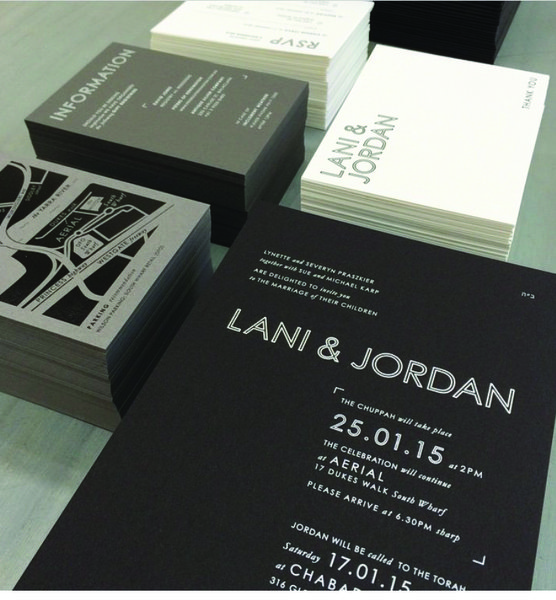 How did the wedding theme come to life?
"Jordan and I wanted to create a modern wedding. With its marble floor and incredible views Aerial offered the perfect metropolitan backdrop. The venue was completed just in time for our wedding. Despite only visiting the space in its raw form, (think construction site!) we knew we'd found a great place. Planning a wedding for 400 guests was an overwhelming task but Jordan and I had an amazing support system."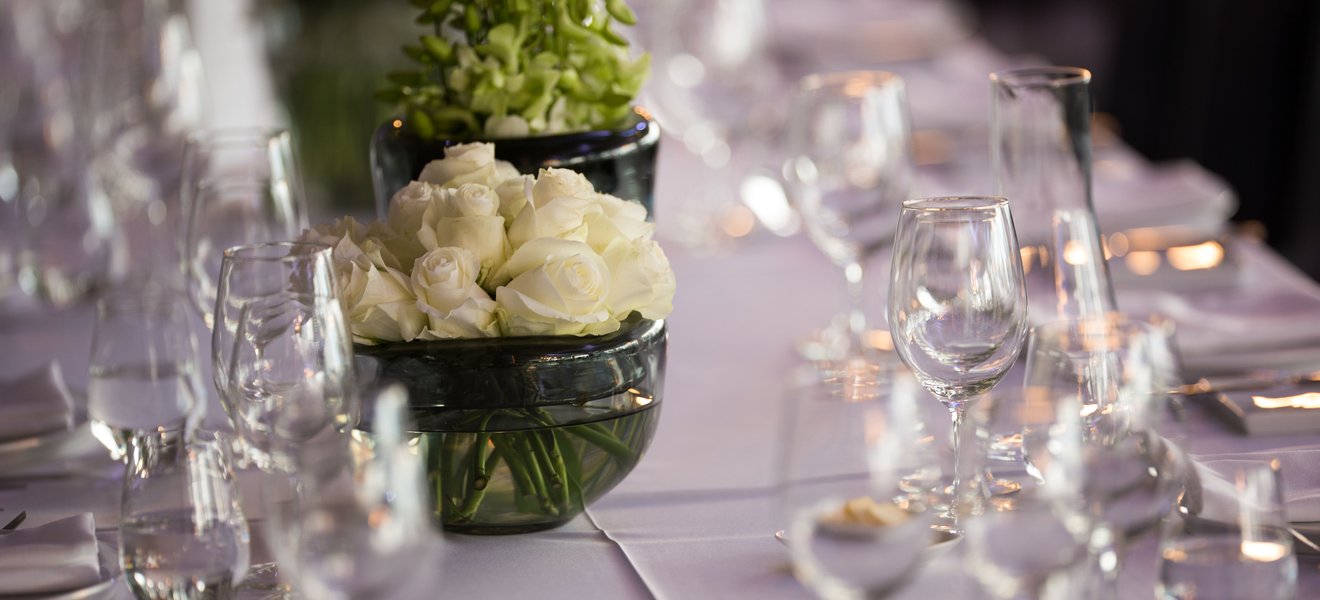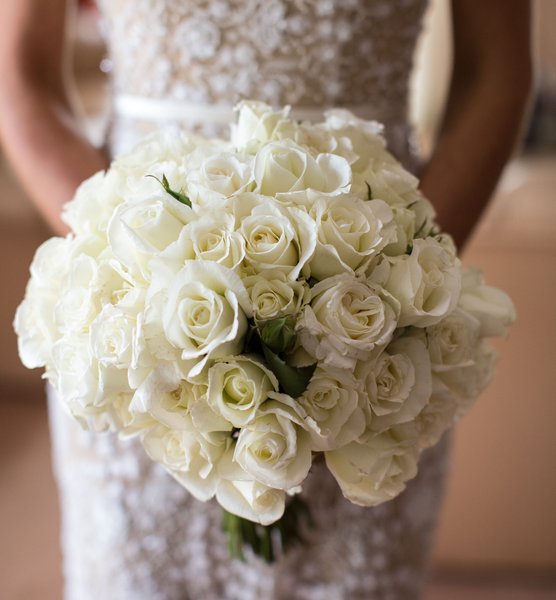 What were some of the highlights of the wedding menu?
"Jordan and I are self-confessed foodies and we knew we wanted to create a unique dining experience for our guests. The menu's focus was 'family-style sharing' and each dish reflected our family's favourite foods. It was an eclectic mix of braised beef bao buns, Peking duck salad, slow cooked lamb shoulder, deconstructed Snickers bars and Messina gelato. My only regret is that I didn't have a chance to try everything!"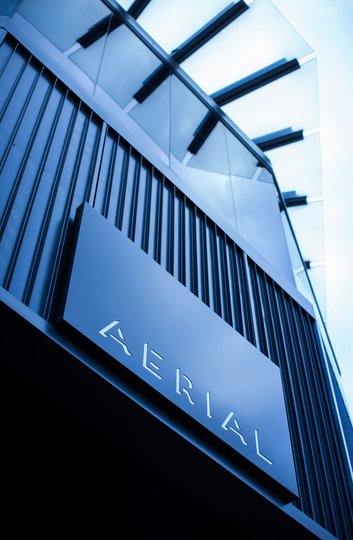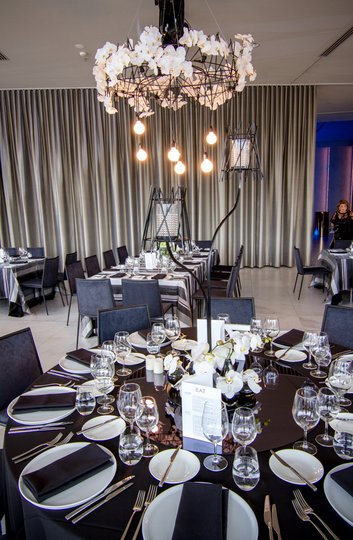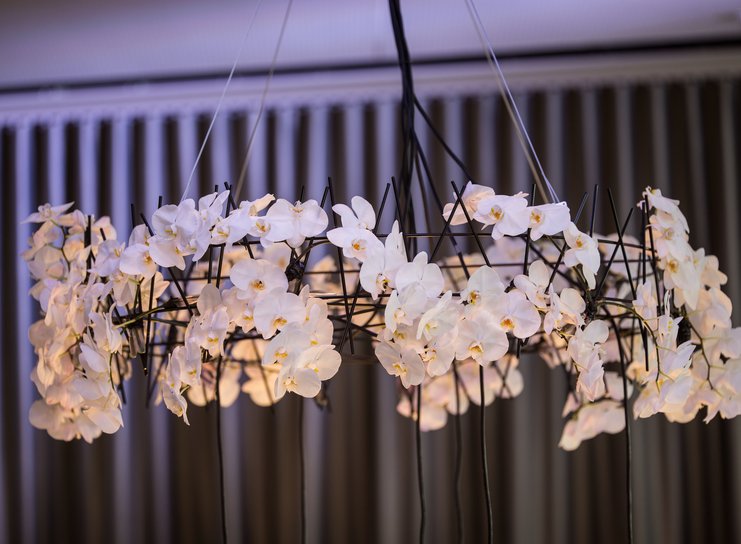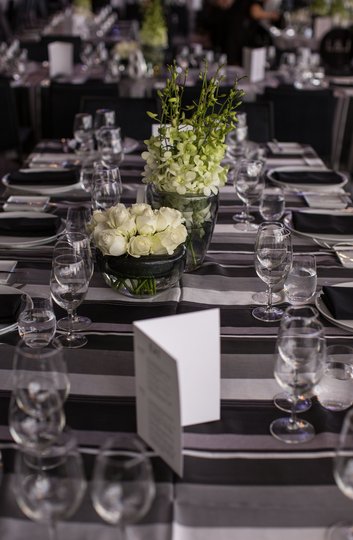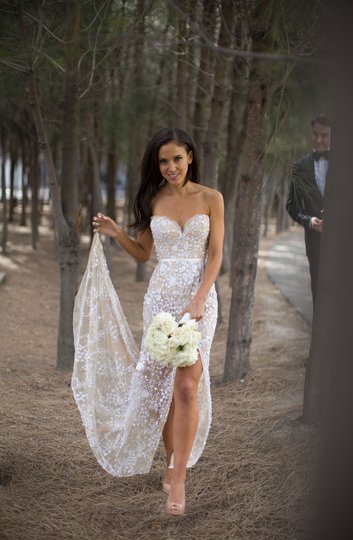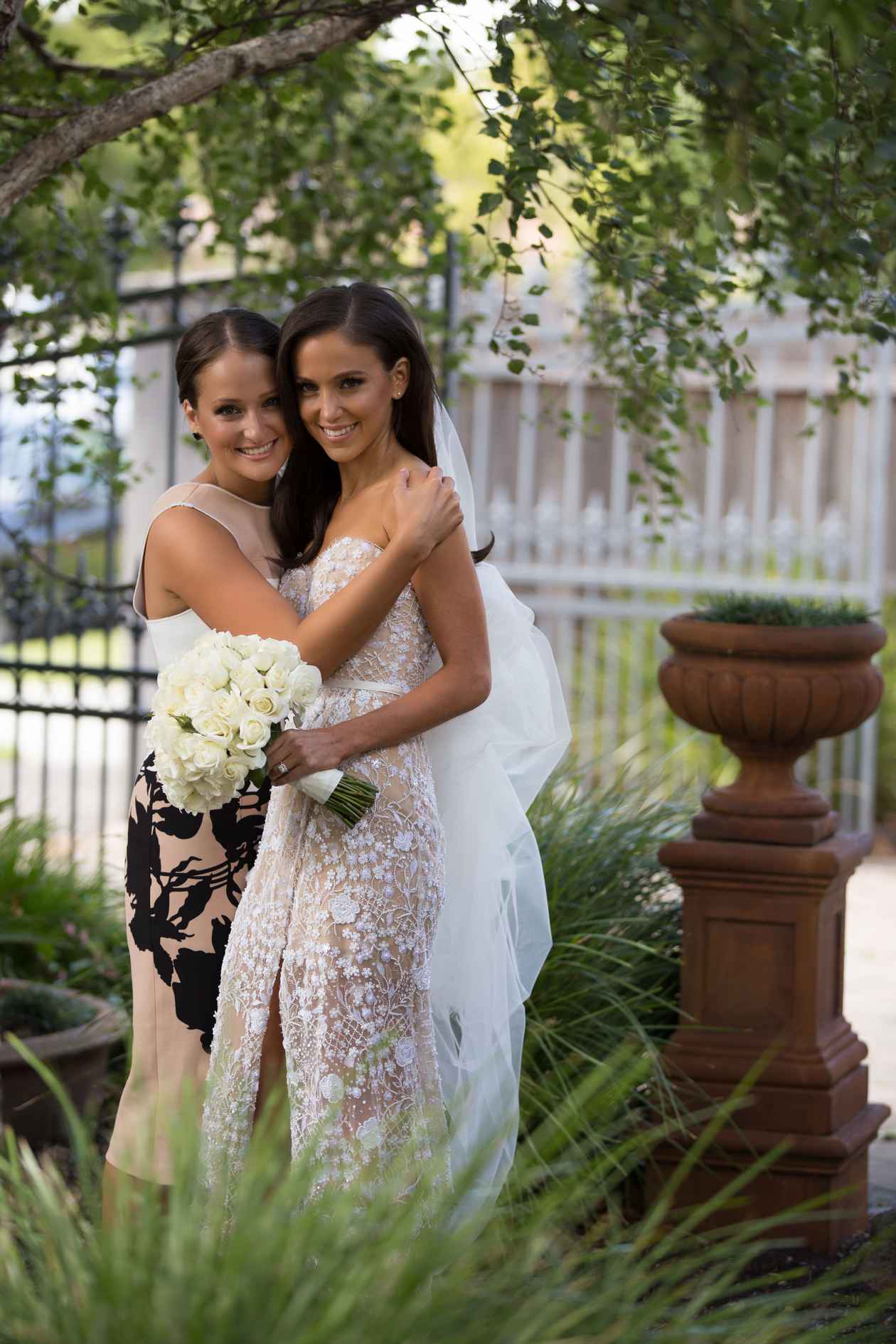 Describe your wedding gown.
"The team at Jane Hill designed my dream dress, a modern, light statement gown. It was strapless with a corset body and wrap-style skirt with high split. The fabric was a sheer, intricately beaded lace. My mum made my cathedral length veil and its simplicity complemented the detail of my dress. As for shoes, I choose a pair of nude Christian Louboutin patent peep toes."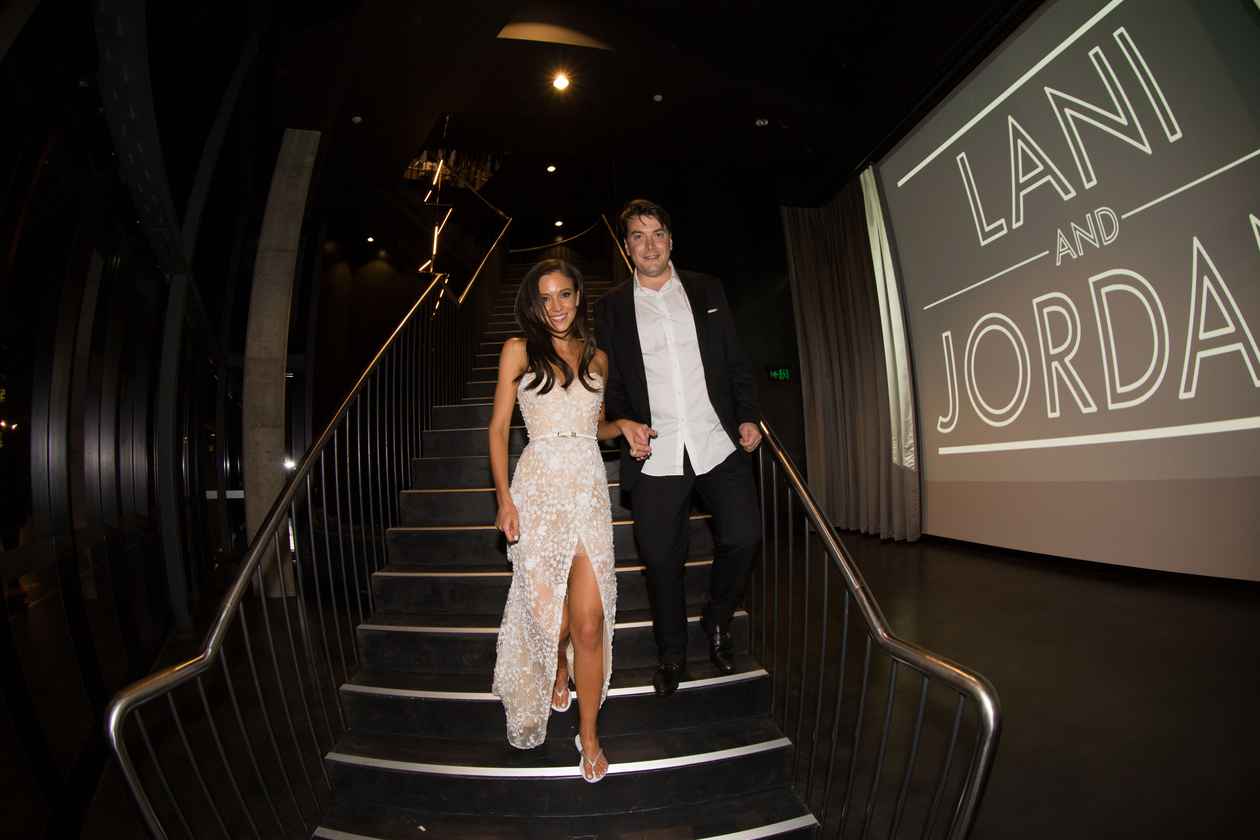 How did the wedding aesthetic take shape?
"Sleek, modern and elegant were the keywords used to style the wedding. We opted for a monochromatic colour scheme and while the colours were limited to black, white and grey, it allowed us to play with interesting materials like mirrors, blown glass and Perspex. 
The table decorations were kept low in height so as not to create a barrier between our guests. Clear and black glass vases in various sizes were filled with Singapore and phalaenopsis orchids, Kenyan proud roses and hybrid tea roses in white. Black chairs demanded attention and were juxtaposed against the soft floral installations that consisted of orchids on circular wire sculptures. The space was spotlit with low-hanging electric bulbs."
For more inspirational wedding stories visit Real Weddings, the most trusted online for best wedding venues in Victoria!