Liga Melne and Anton Zemlyanoy chose a luxury hotel in a fortified French castle for their intimate destination wedding. 
"We loved the surroundings, the interior and the cosmopolitan feel of the chateau. We had only 30 guests, mostly European, and the place was the perfect size to accommodate everyone – closest friends and family all together in a relaxed atmosphere," Liga said.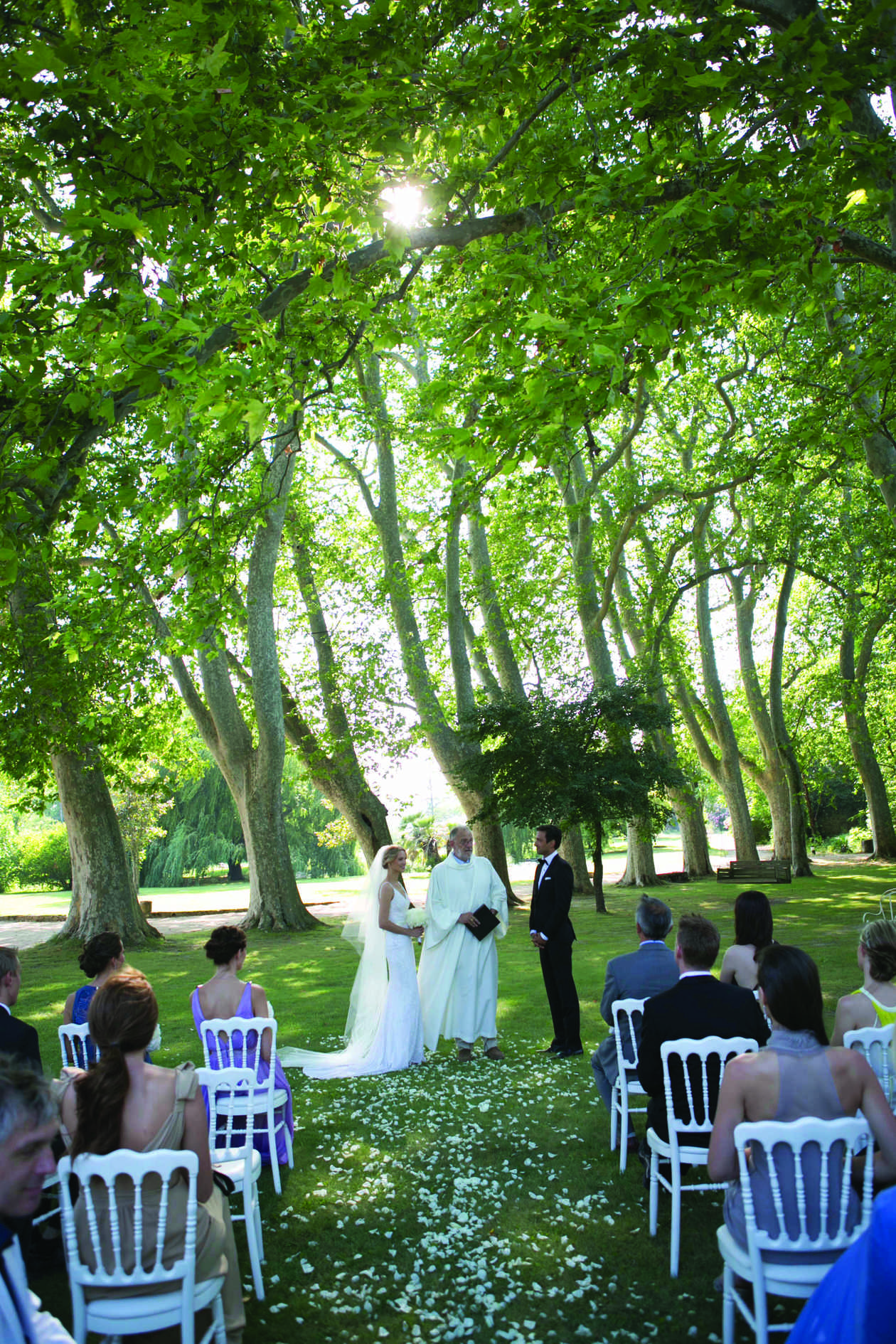 The beautiful park in front of the chateau was perfect for the ceremony, and the bride arrived to Je L'aime a Mourir, the first song Anton sang to her with his guitar when the couple began dating. Liga looked incredible in her sheath sillhouette gown with its free flowing train, open back finished with a satin bow, and signature veil.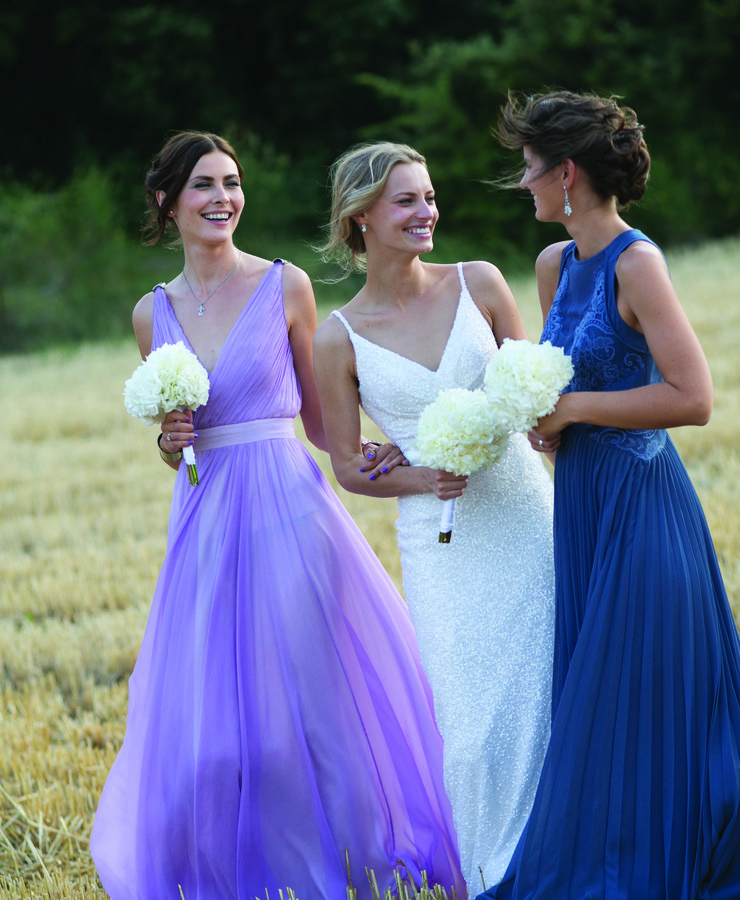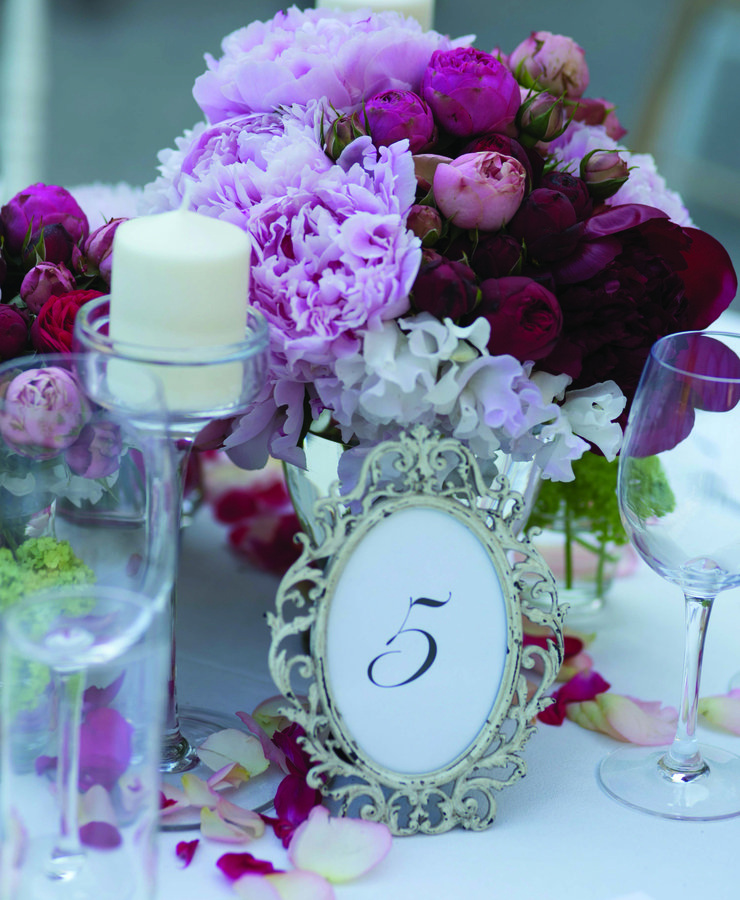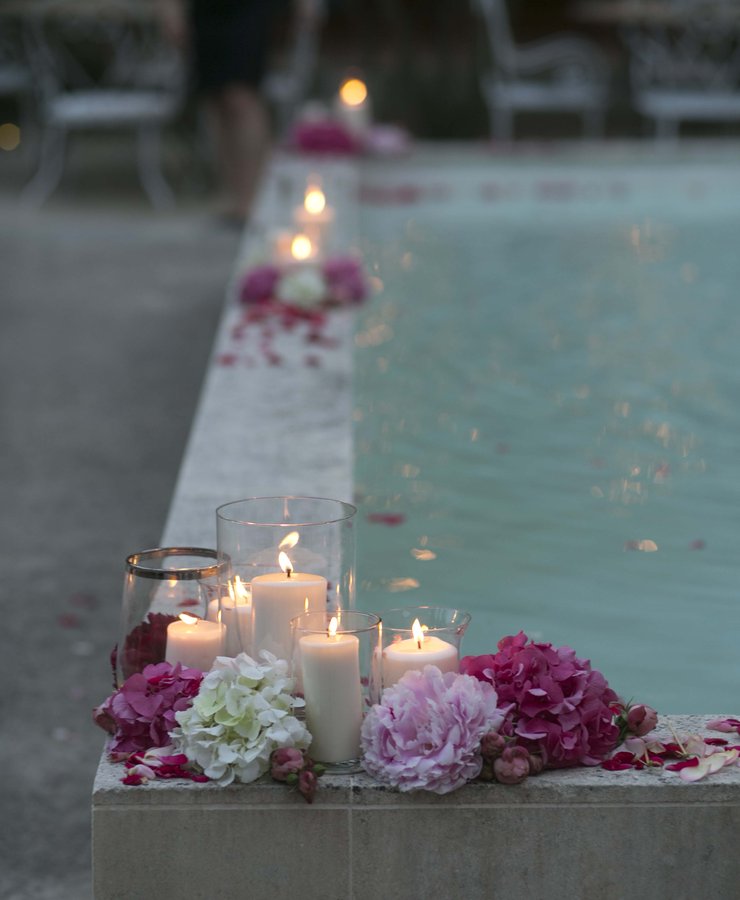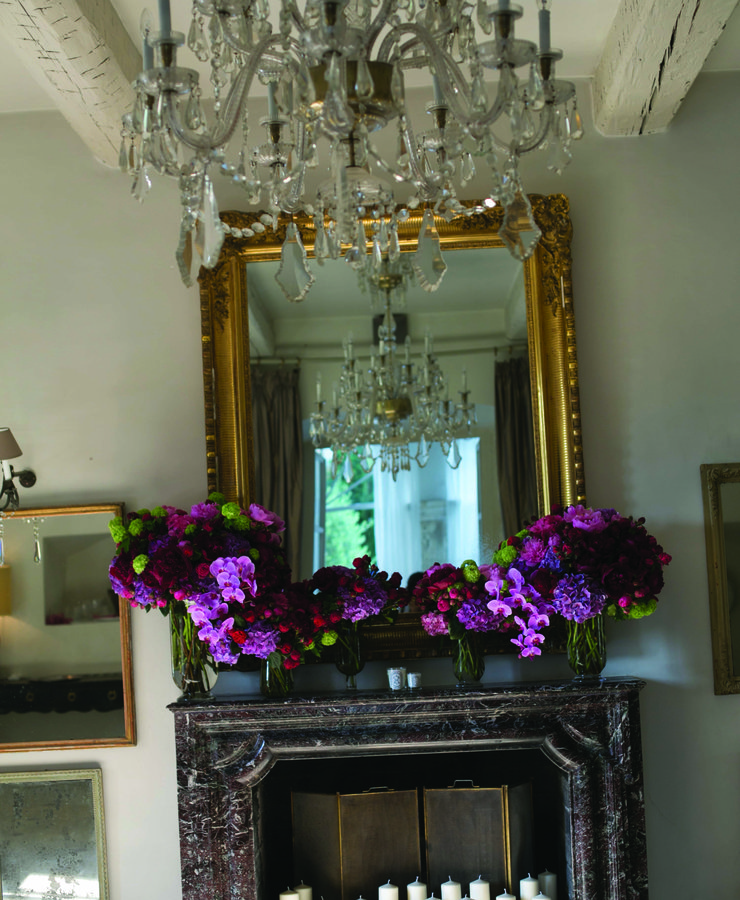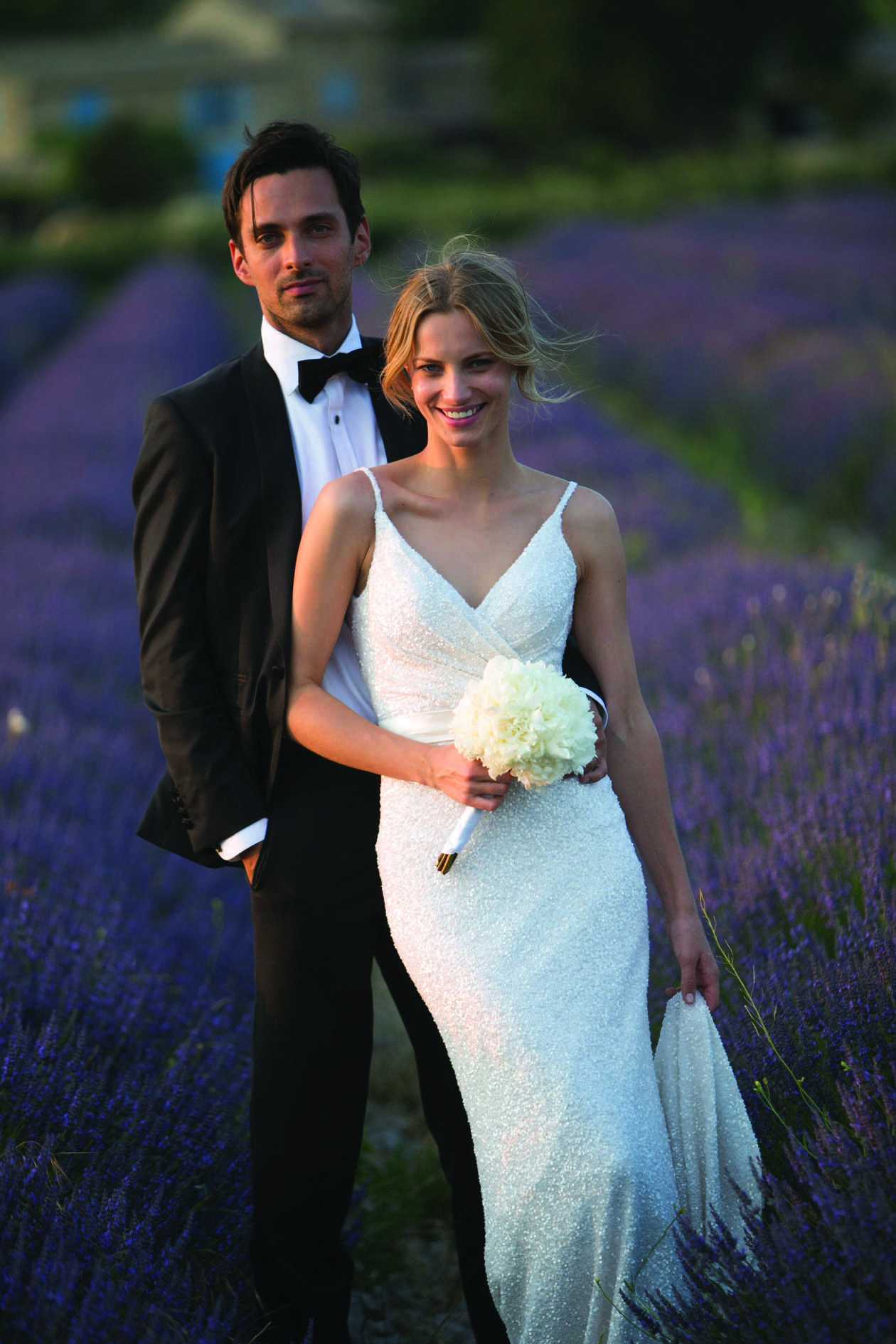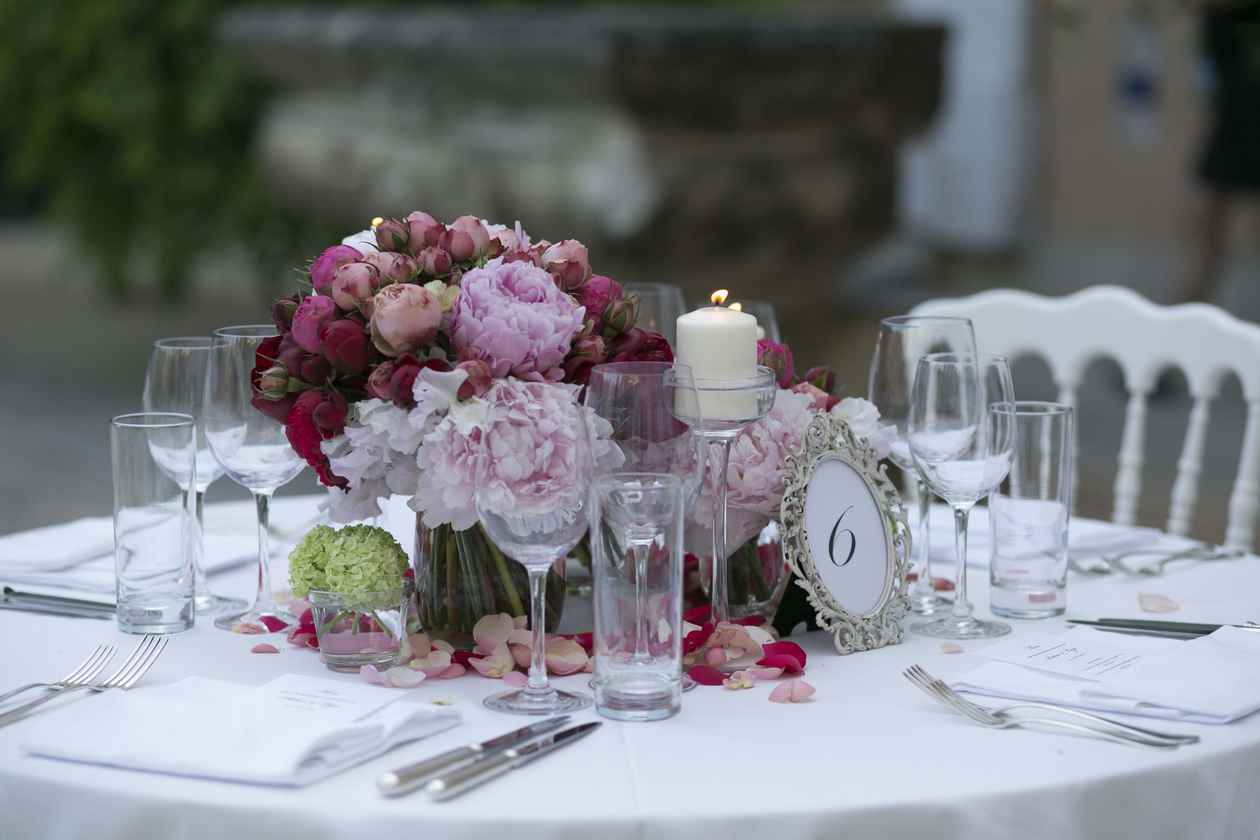 The couple exchanged their own personal vows during a heartfelt ceremony which was kept "simple and natural", with white scattered rose petals the only decoration. For the reception, the couple introduced shades of soft pink, burgundy and splashes of deep purple, which looked striking against the chateau's white marble, stone and antique detailing.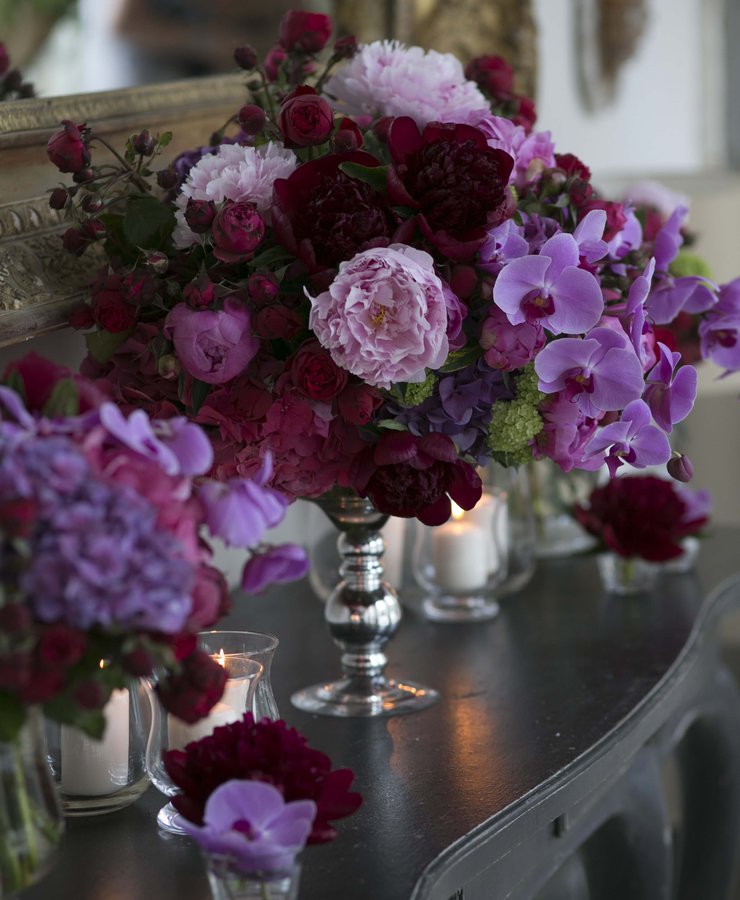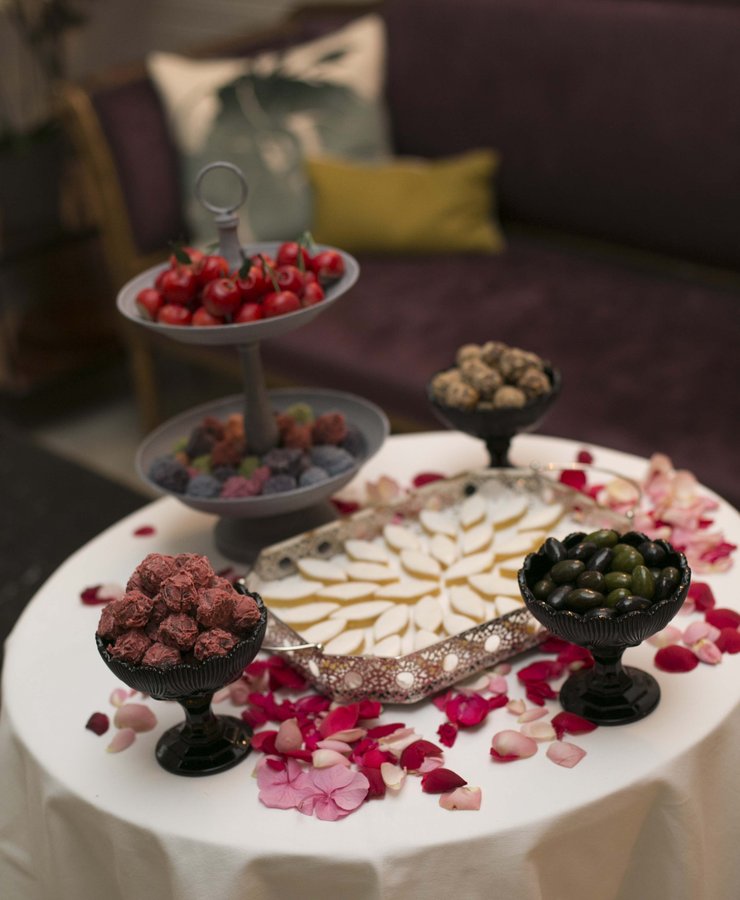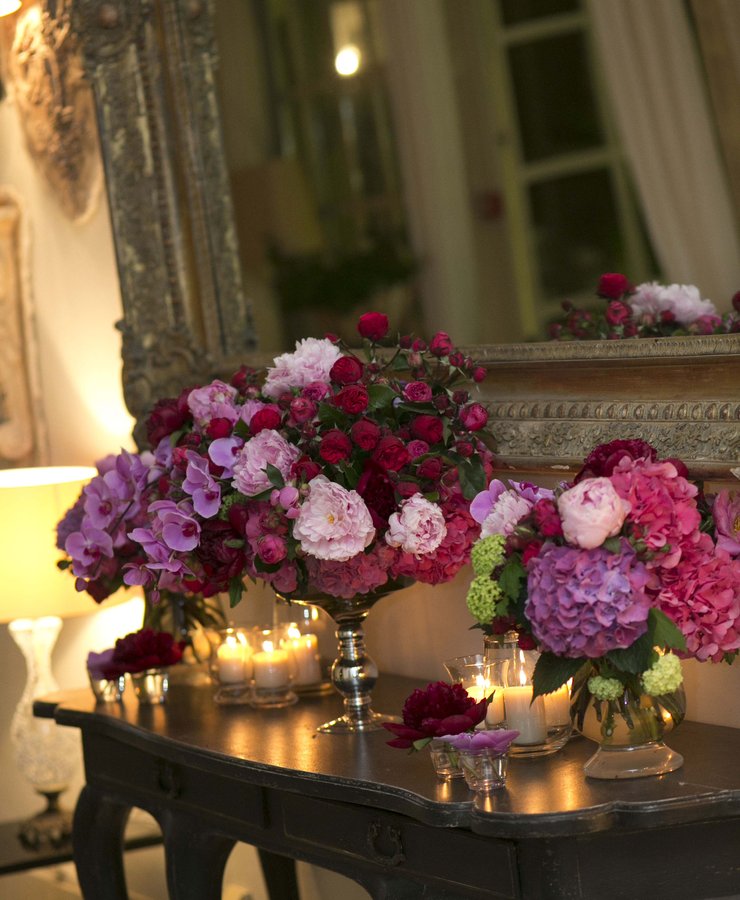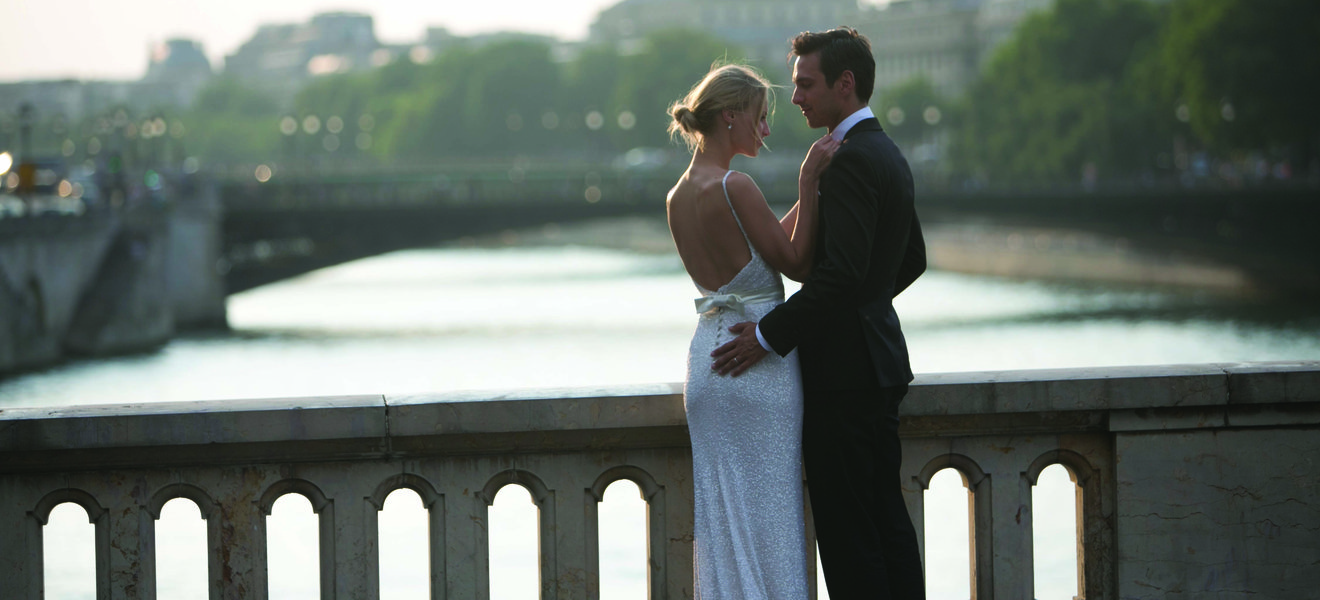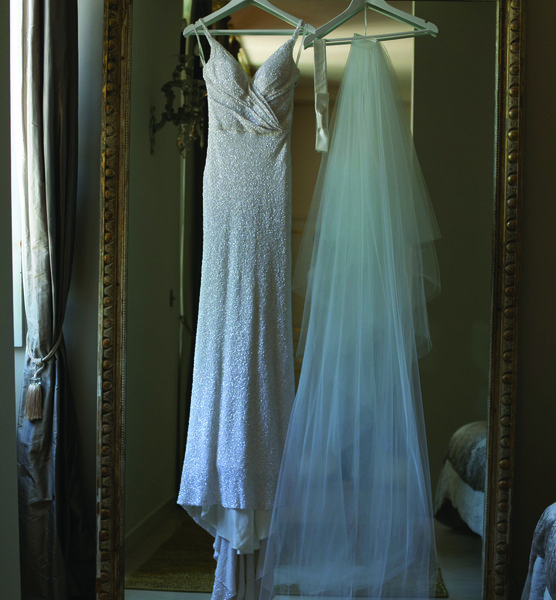 Liga's pearl earrings were a gift from Anton, and she carried a simple bouquet of white peonies and hydrangeas.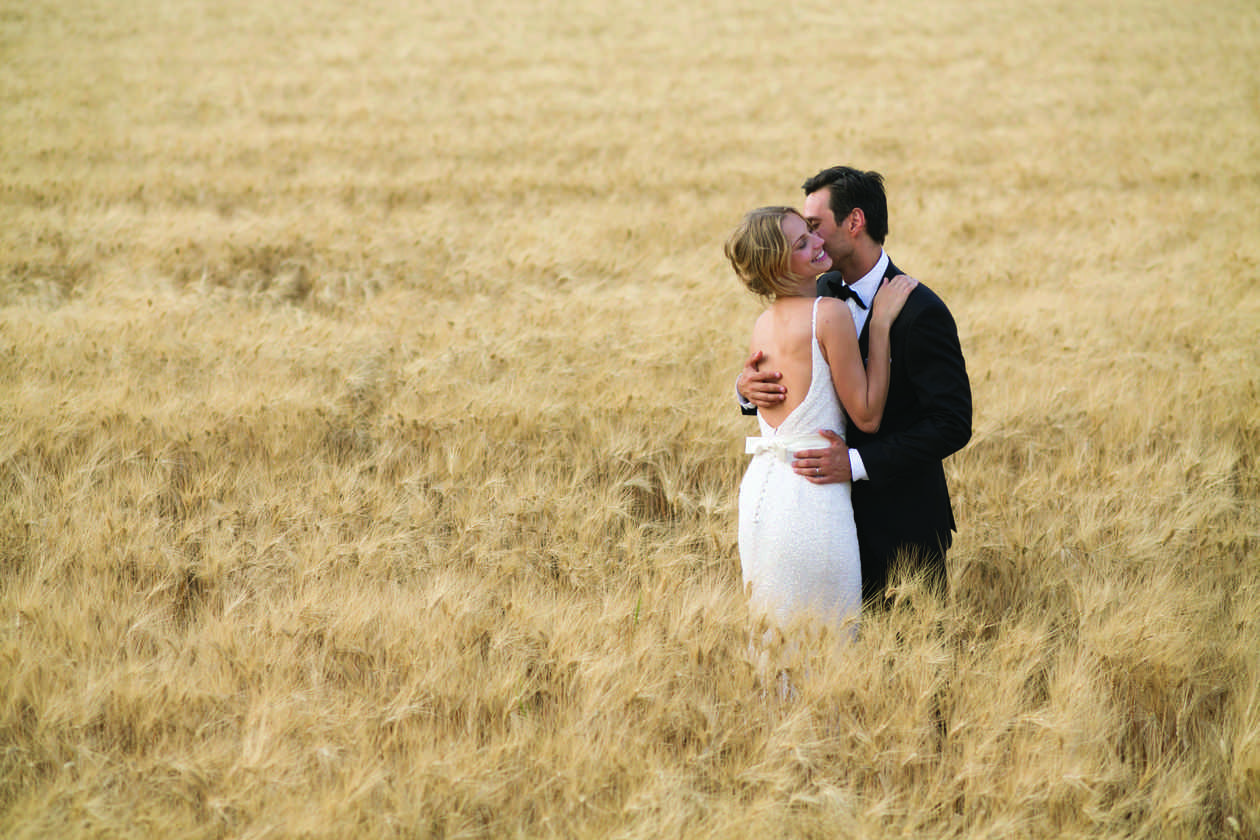 Dinner was held in the courtyard beside a fountain surrounded by clusters of candles and flowers, and guests dined on regional produce at tables decorated with soft pink peonies, red rosebuds and orchids. 
"We wanted our wedding to be elegant, relaxed and soulful; atmosphere, food and wine were very important to us."