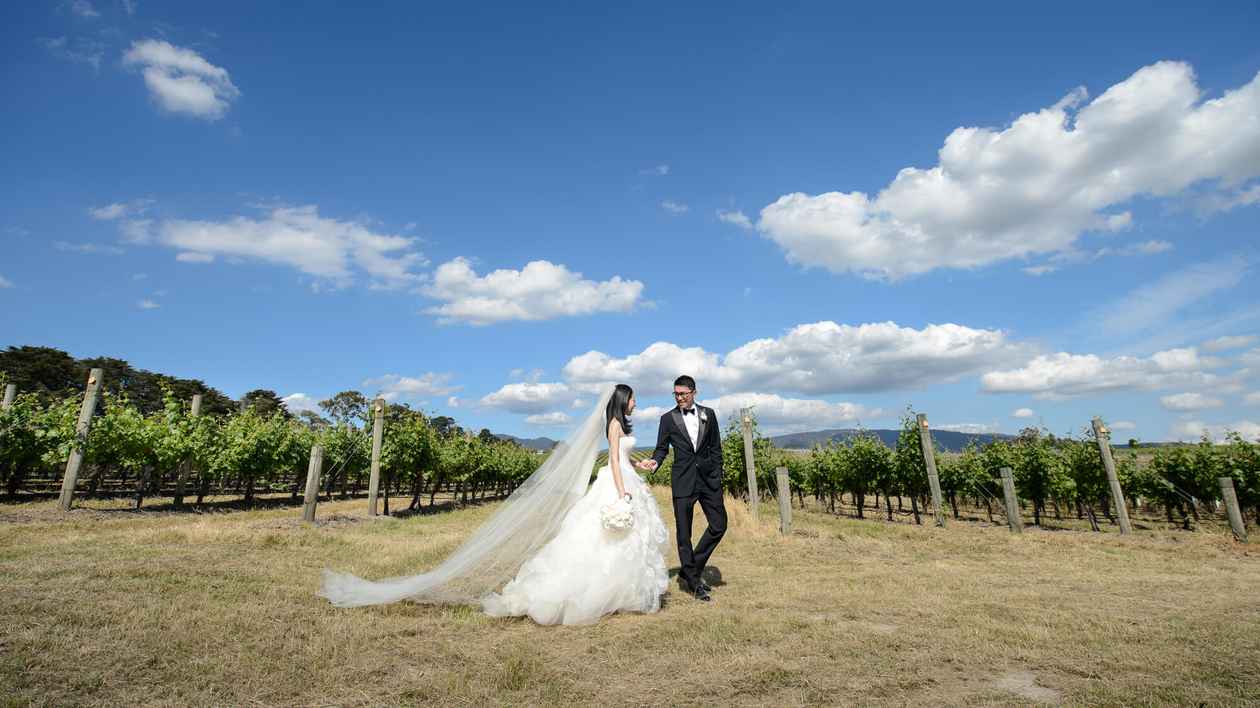 How did you meet?
At work. We're both mortgage brokers and we met because he was looking to join my company.  But I promise this wasn't the reason I recruited him!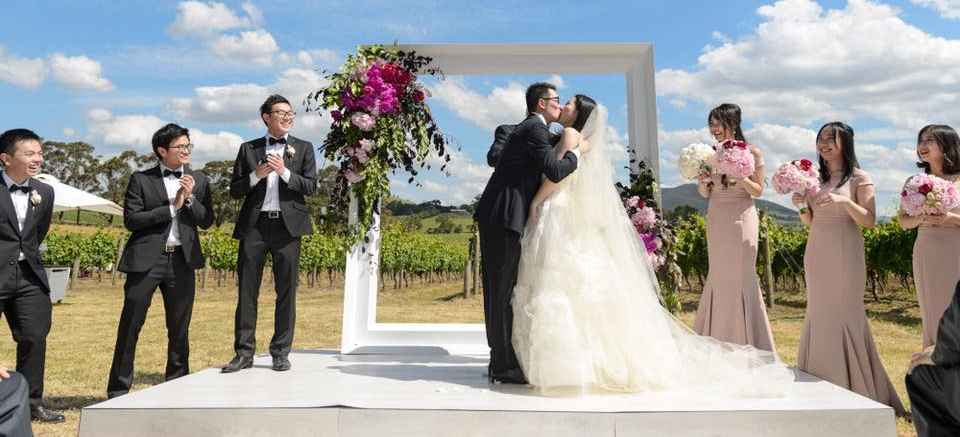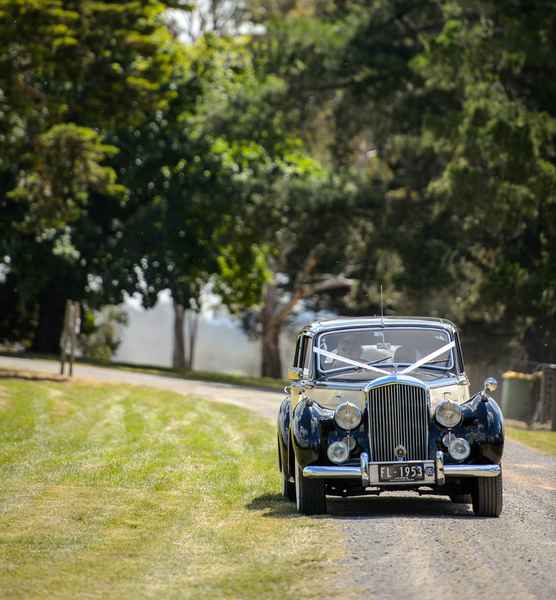 Tell us about the proposal...
He gathered our closest friends to set up the scene at my home.  It was a Friday night and we went out for a casual dinner.  When we returned, the lights were out but I could see light coming from within the house --- it was a pathway lit up by candles.  There were balloons, and photos.. and all our friends gathered for the moment.  He spent about 10 minutes thanking everyone and then popped down on one knee.  I never let him forget, he still owes me 10 minutes of telling me how awesome I am (after all he is not proposing to our friends!).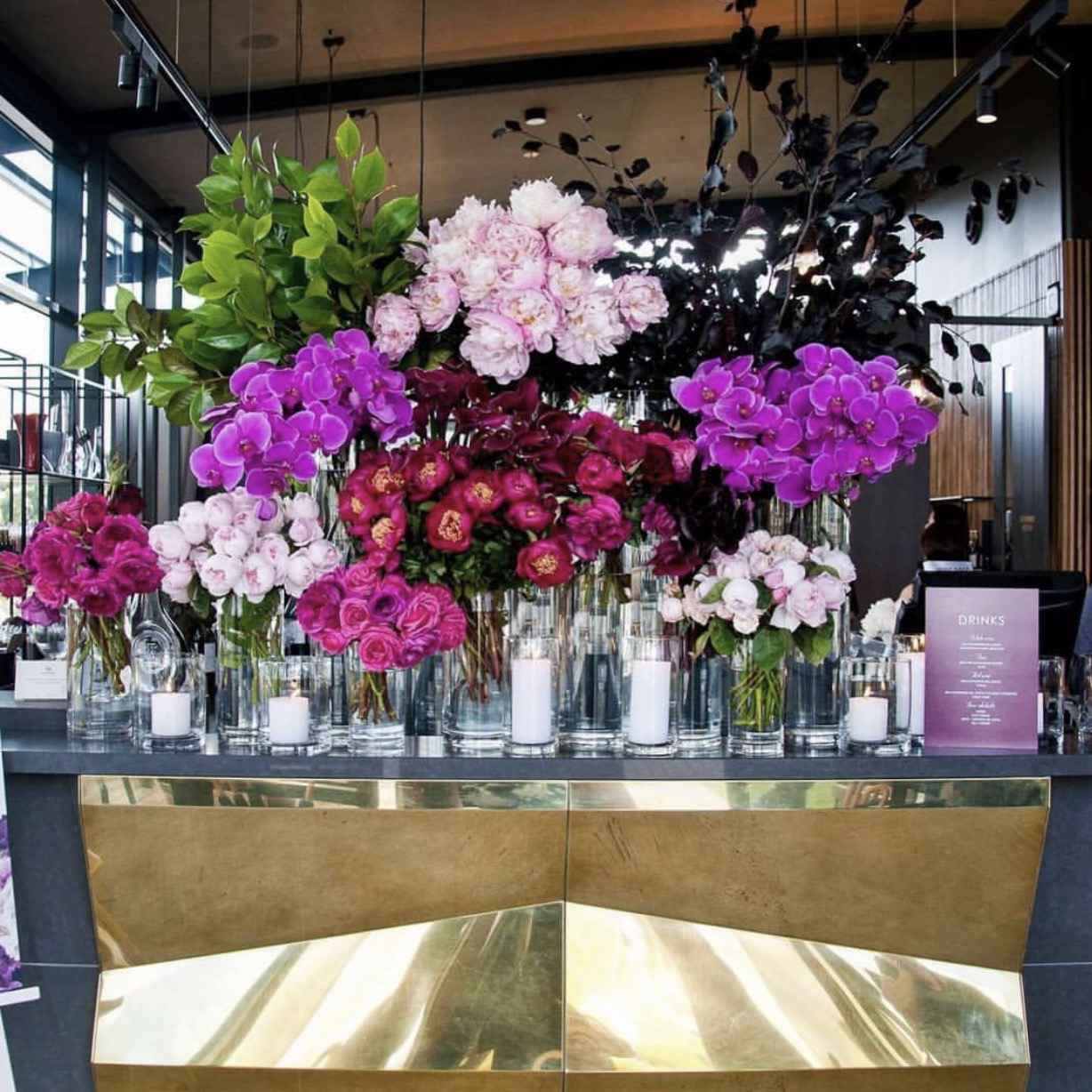 How did you choose your venue and location?
There were two things I was looking for... I always wanted a garden wedding and the food had to be awesome. Therefore I searched for gardens and wineries.  Levantine Hill was this gorgeous place, great design, very new and it had one of our favourite restaurants - Ezard(where we spent our first Valentines).  We made the trip down for a casual lunch and it was on point - the service was AMAZING... nothing I could fault and everything beyond expectations.  A couple of weeks later, I brought my mum down to try it again and that's when we locked in the venue.  Being quiet new, they have availability in the same year (thank god!).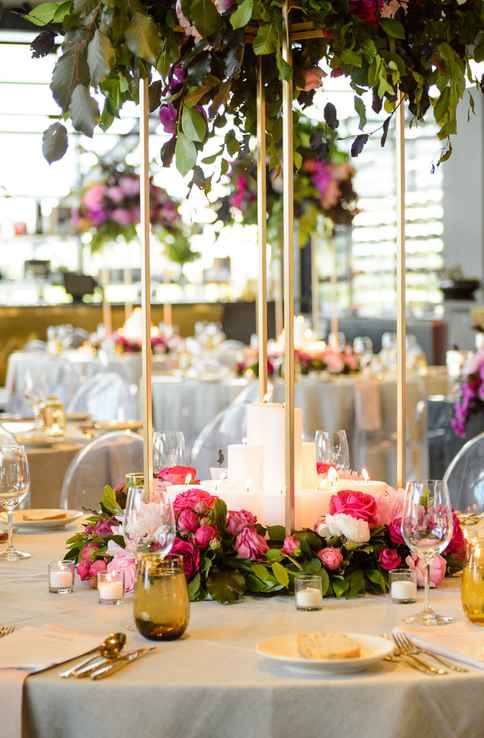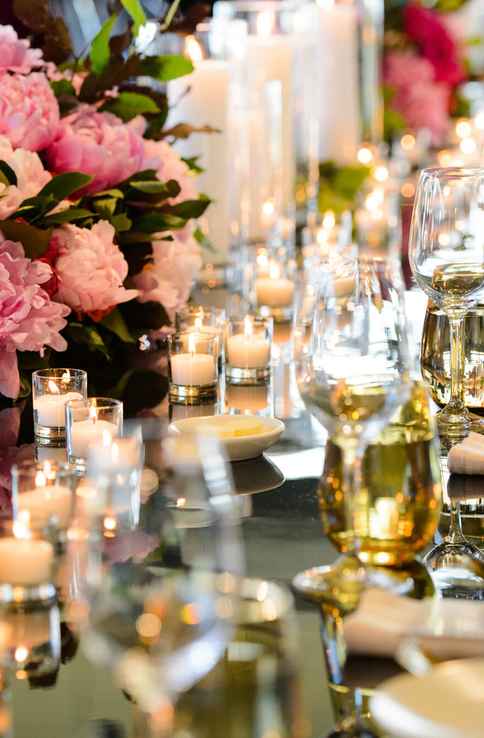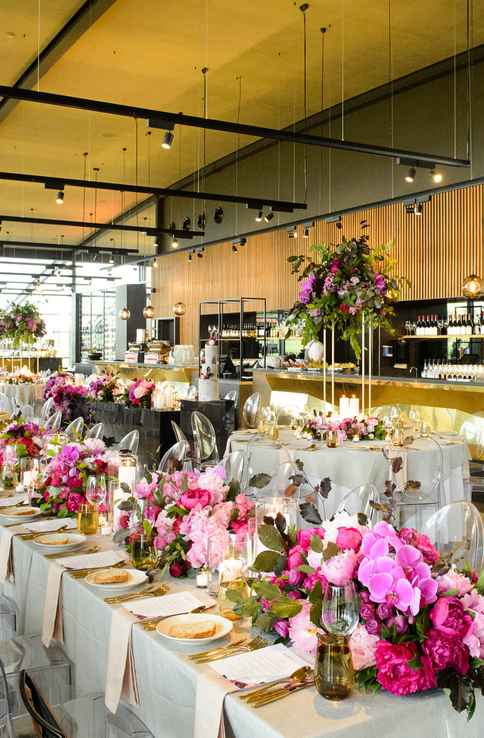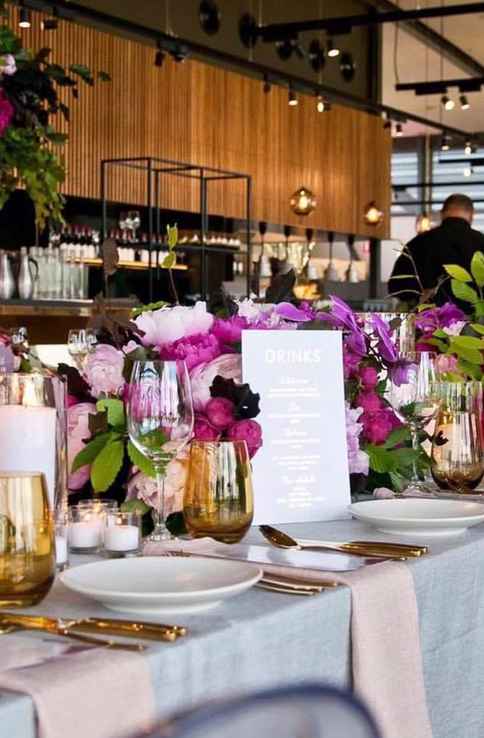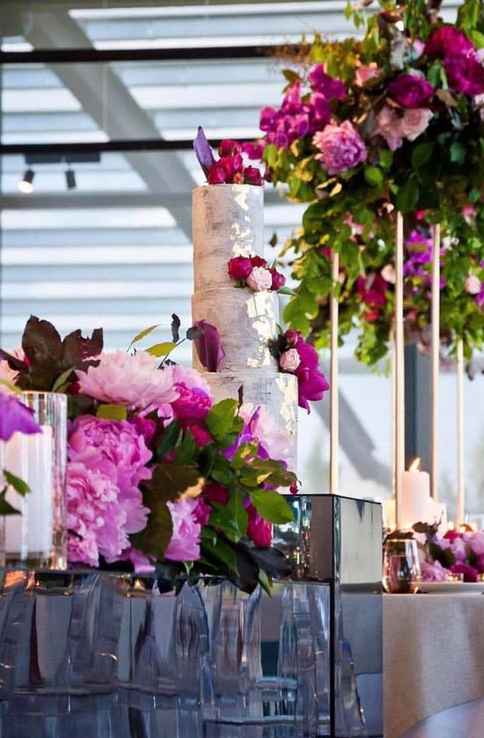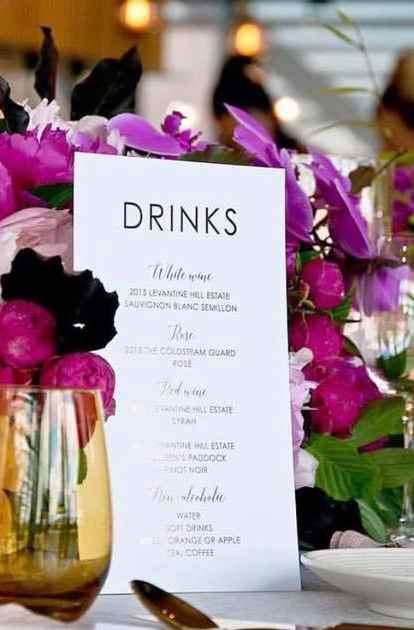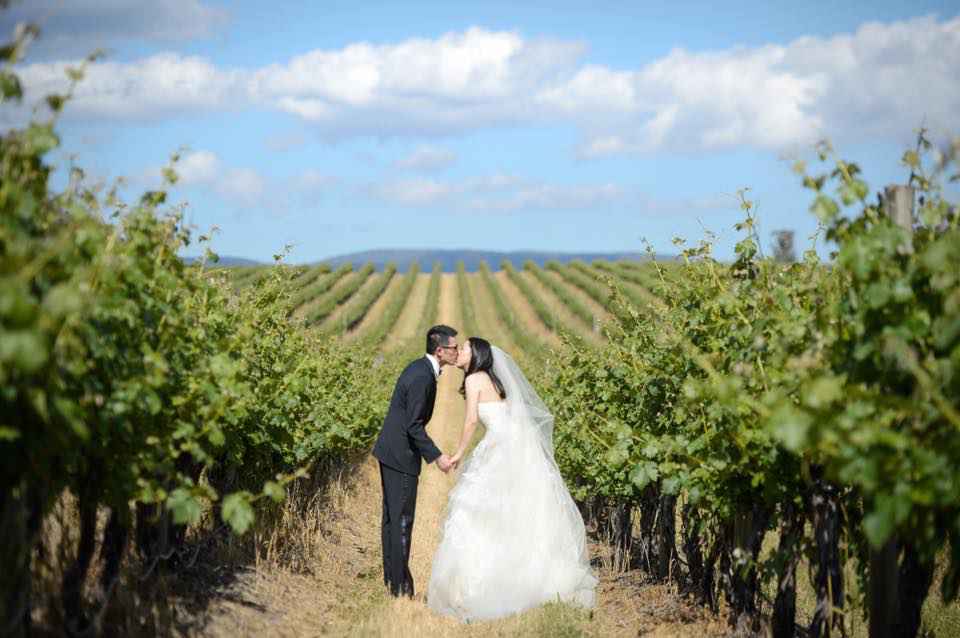 Tell us about your Gown...
I tried on two brands - Berta and Vera Wang.  Berta was very sexy and beautifully made.  When I tried on Vera Wang, I knew it was it.  The lace was soft and luxurious, the dress is, to my surprise, very very comfortable.  I tried on three dresses during the private session and the final dress wowed everyone that was there (it was a ball gown style, very princessy).  It's one of those 'when you know you know' moments.  
The groom was in Giorgio Amarni - perfect choice for suits - they do an excellent job.
Bridal party was in Peter Jackson Suits and blush dresses - their colours and everything was chosen by my stylist and I've been told my bridesmaids had the prettiest dresses some people have seen.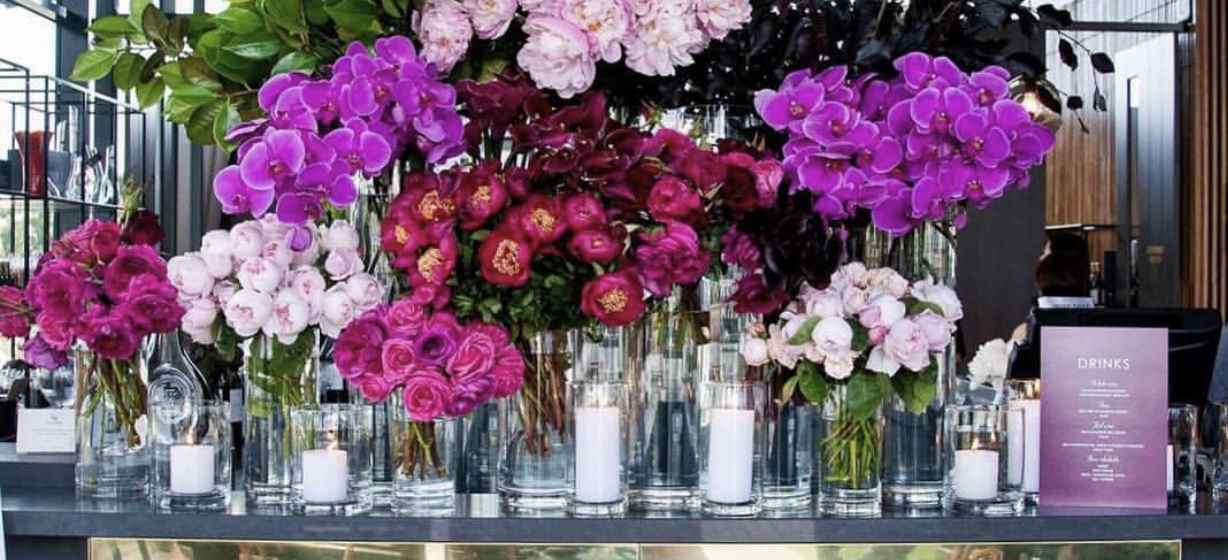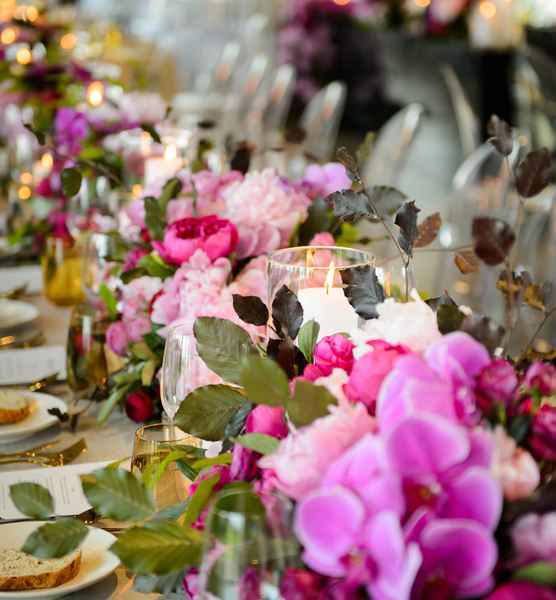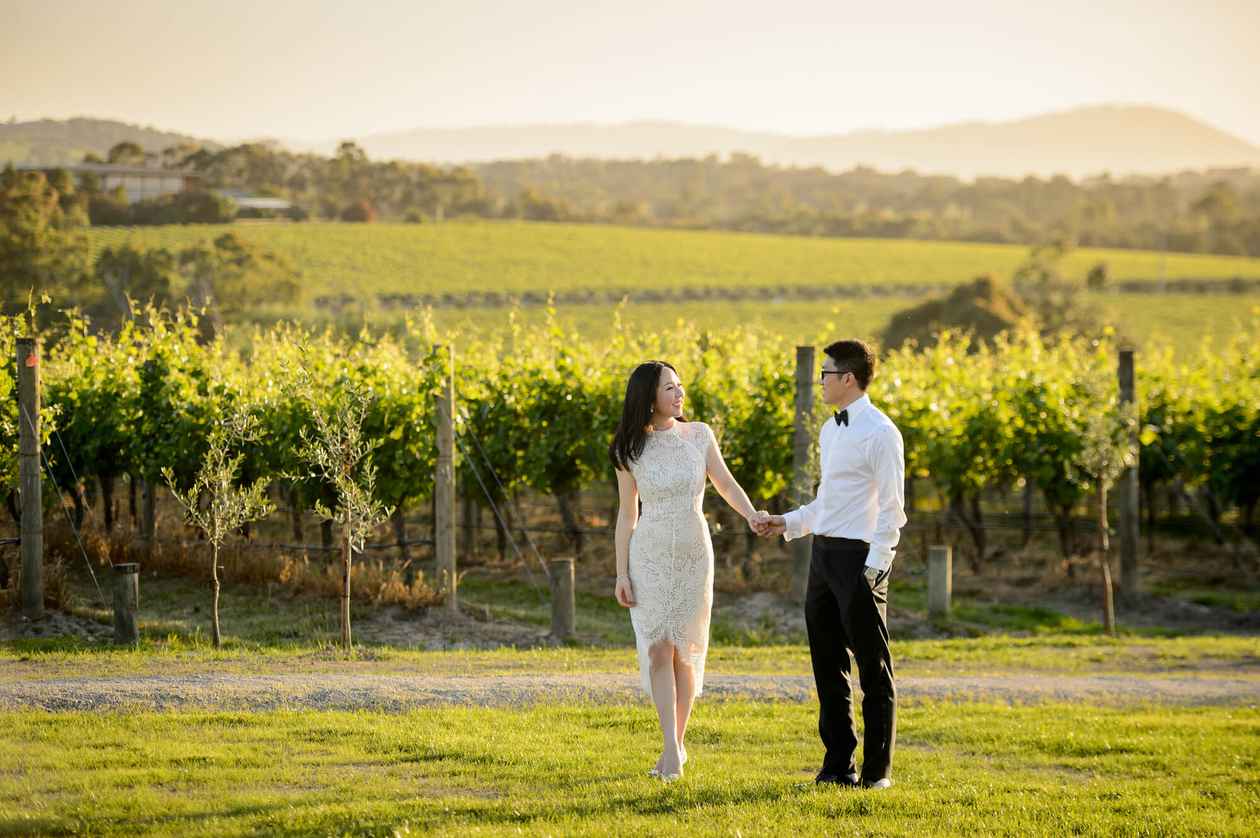 What Styling did you choose for your wedding?

Coming from a Chinese background, our celebrations steered clear of black and white colours.  Therefore I told my stylist, the amazing girls at Styled by Coco, that I wanted a colourful wedding.  I am hopeless at styling, and I cannot imagine myself stressing out about deliveries, setting up, etc on the day of the wedding, so I left everything to Rochelle and Dulce at Styled by Coco.  As you can see, they did an amazing job.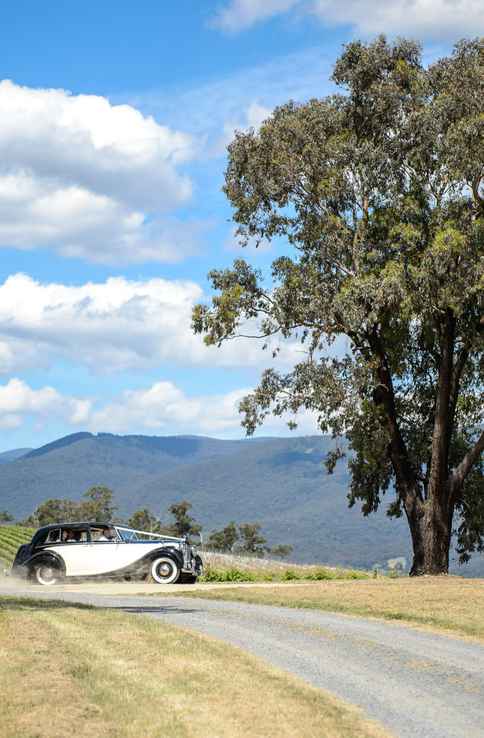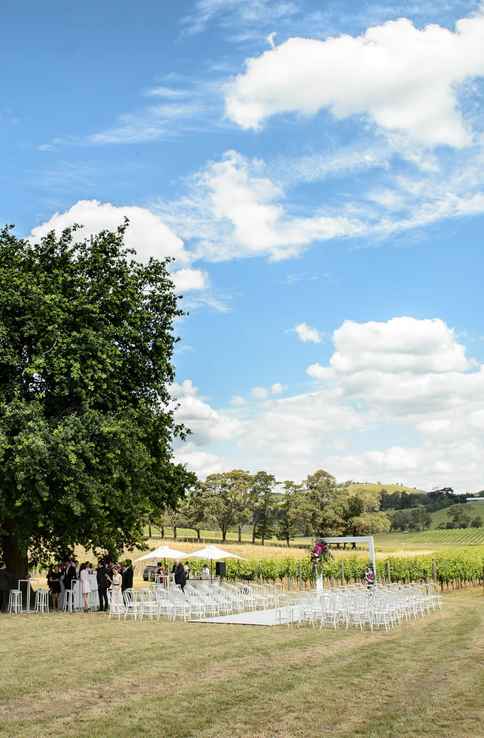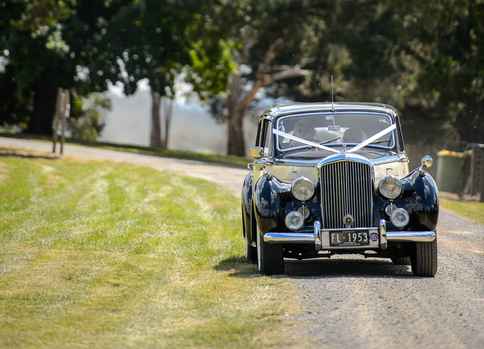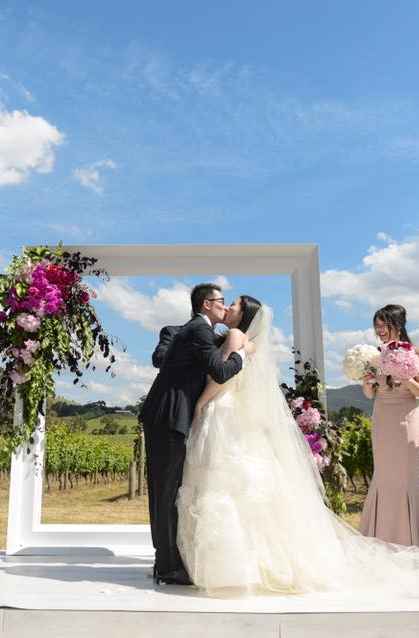 What were the highlights of your day?
Everything - the day flew by.  I only invited my closest friends and family - it was all people I would see on a regular basis.  I know not many people can say this, but everything went according to plan.  I enjoyed every moment and I often think back on the day.  
It's also the little things that matter. For example, a waitress proactively wrapped all my flowers for my guests to take home, she also took photos with my relatives who came from China and wasn't so used to seeing Caucasians.  In my photos, all the people at Levantine Hill were smiling in the background (this amazed me) and it makes me feel they were part of my day, part of my wedding.
My photographer, Marcus from C2 Films changed the way I see life (big statement I know) but he was utterly amazing and I had people calling me the next day to tell me so too.
The food was amazing.  Loved my DJ and dancing with everyone - Eric and his mates even prepared a little group dance.
Oh! and wedding stationery has each guests' name printed on their menu... it was a very personalised touch; love it!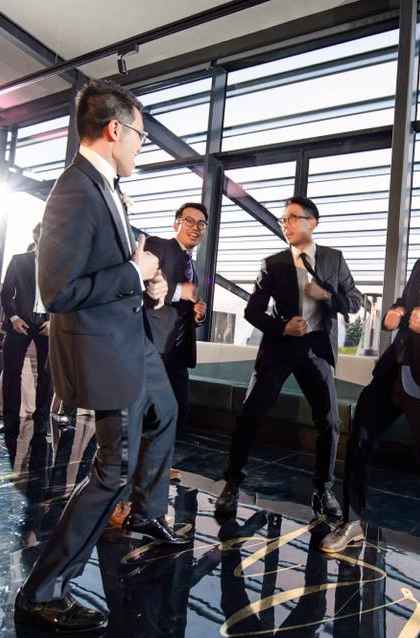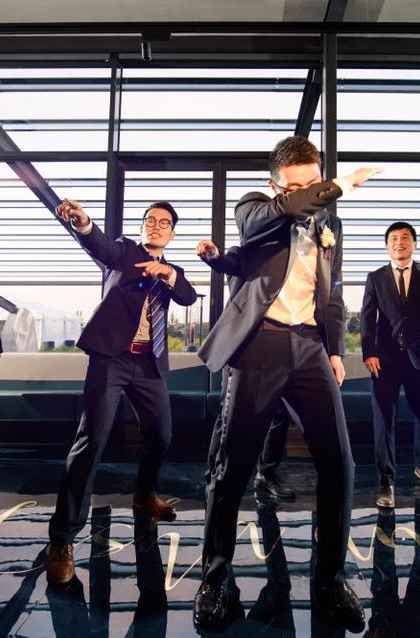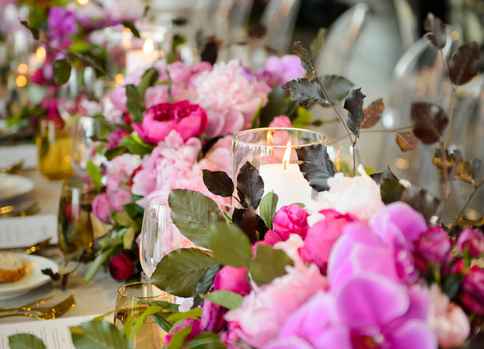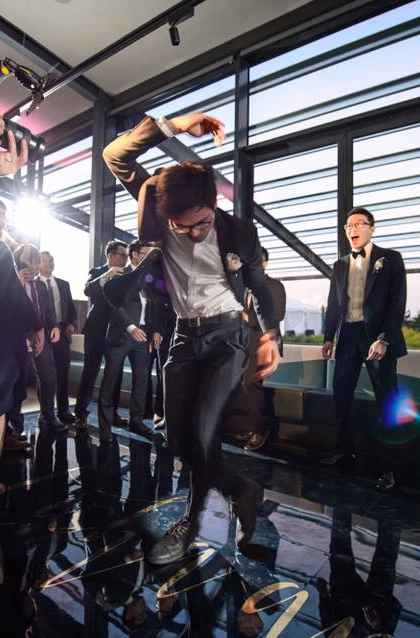 Tell us about any funny, poignant, challenging or emotional moments?
Emotional was when I was delivering my vows - I had only written them a couple of days before the actual wedding and I wasnt prepared to cry so much. I choked on the first line!

Funny moments... I would say dancing - especially when the older guests started busting their moves on the dance floor.  To be honest, we really enjoyed every moment.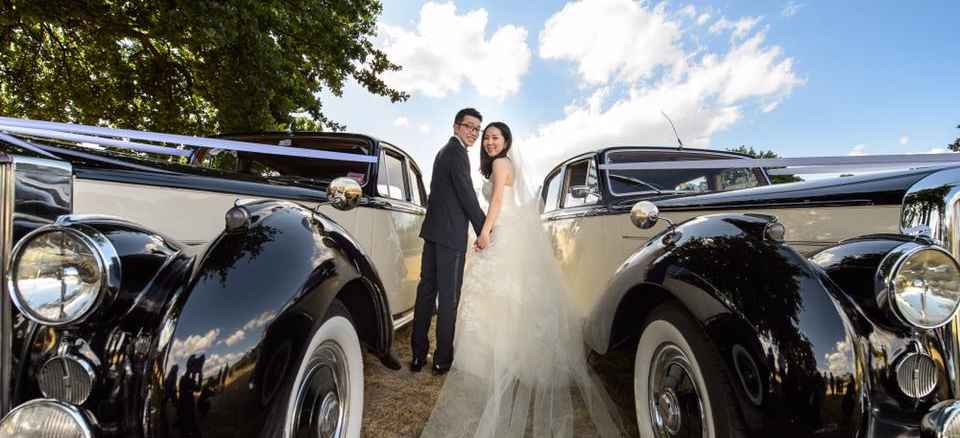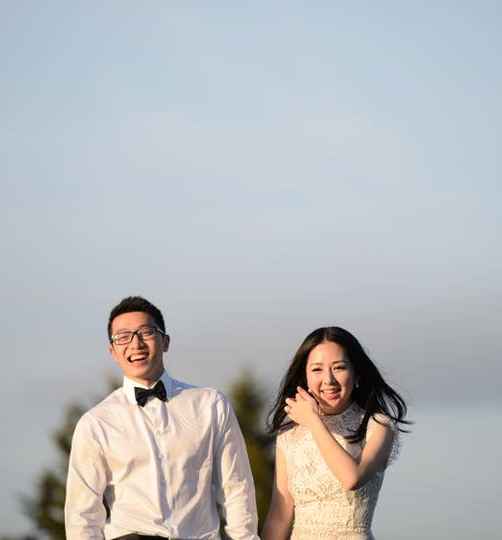 Where did you go for your Honeymoon?
We haven't gone yet, but we've booked in Hawaii for the end of this year.  Hawaii is a place where you'd always want to go back.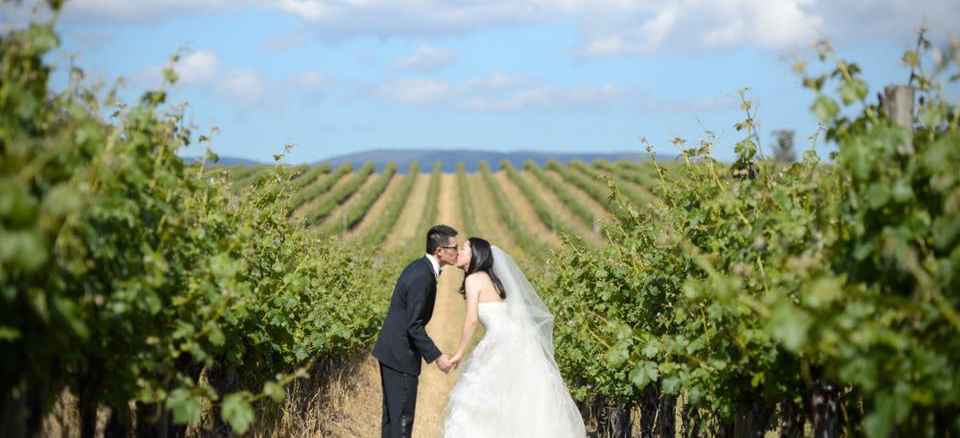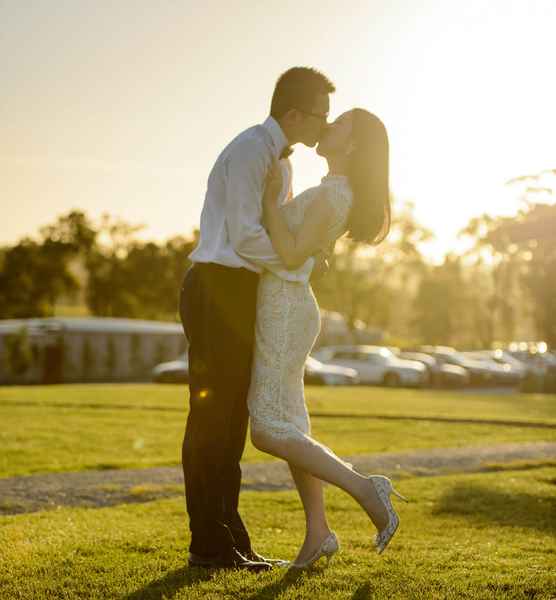 Do you have any advice for other brides?
Get a stylist!! I highly recommend Styled by Coco.  And don't stress if something goes wrong on the day - its your friends and family there celebrating with you, they're there for you! And get some capable bridesmaids (who can actually help you with organising, guests, etc on the day).