"Working in the events industry gave me a great understanding of what works well at weddings. I focused on the things that were most important to Richard and I. For example holding the wedding at a time of year that was convenient for overseas guests and ensuring there was plenty of delicious food and drink."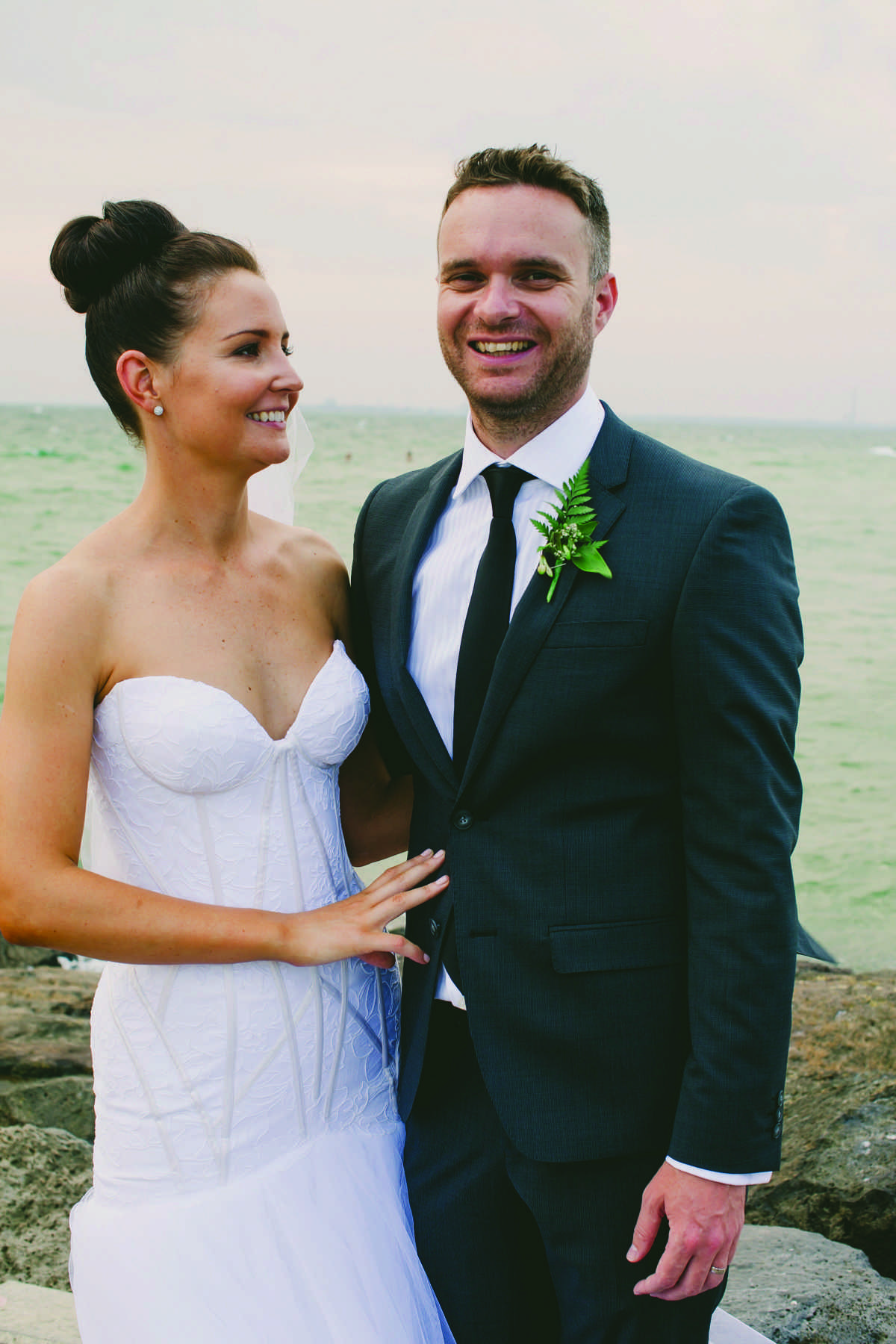 "Our wedding day landed on the fourth day of a severe heat wave! It was a stifling 44 degrees. I didn't want to be late to the ceremony because I knew everyone would be melting! Luckily, as soon as the ceremony concluded the cool change came and everyone stood on the balcony overlooking the beach to enjoy it. It was stressful in the week prior to the wedding organising air conditioning and worrying about the comfort of older guests."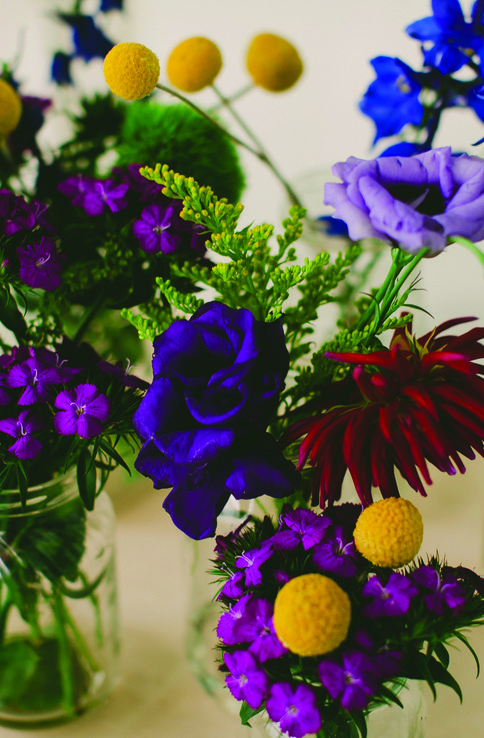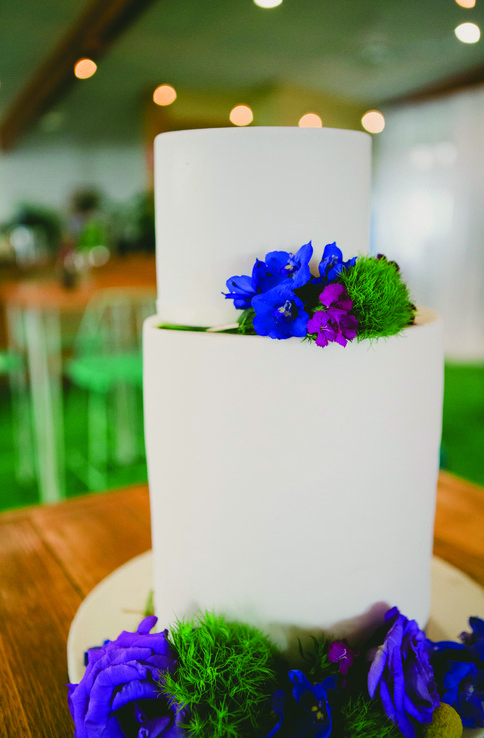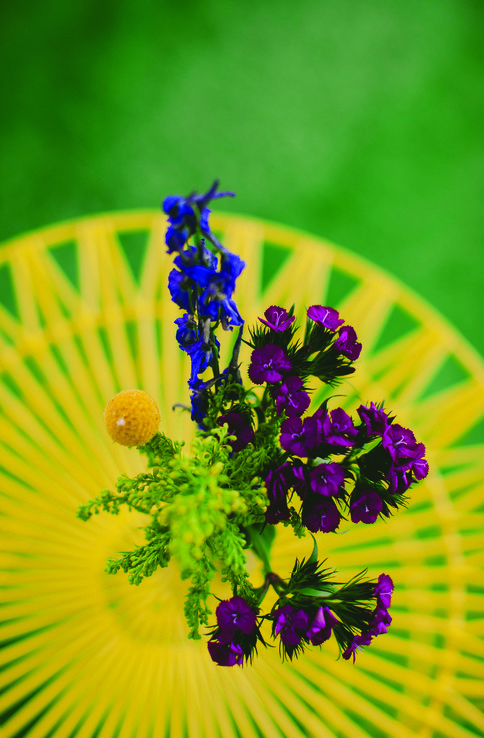 "Richard and I decided to host our wedding close to where we live. We wanted our guests to experience a true Melbourne summer and our home city. The sailing club offered a great view and was the blank canvas I was looking for, to furnish and style with my ideas."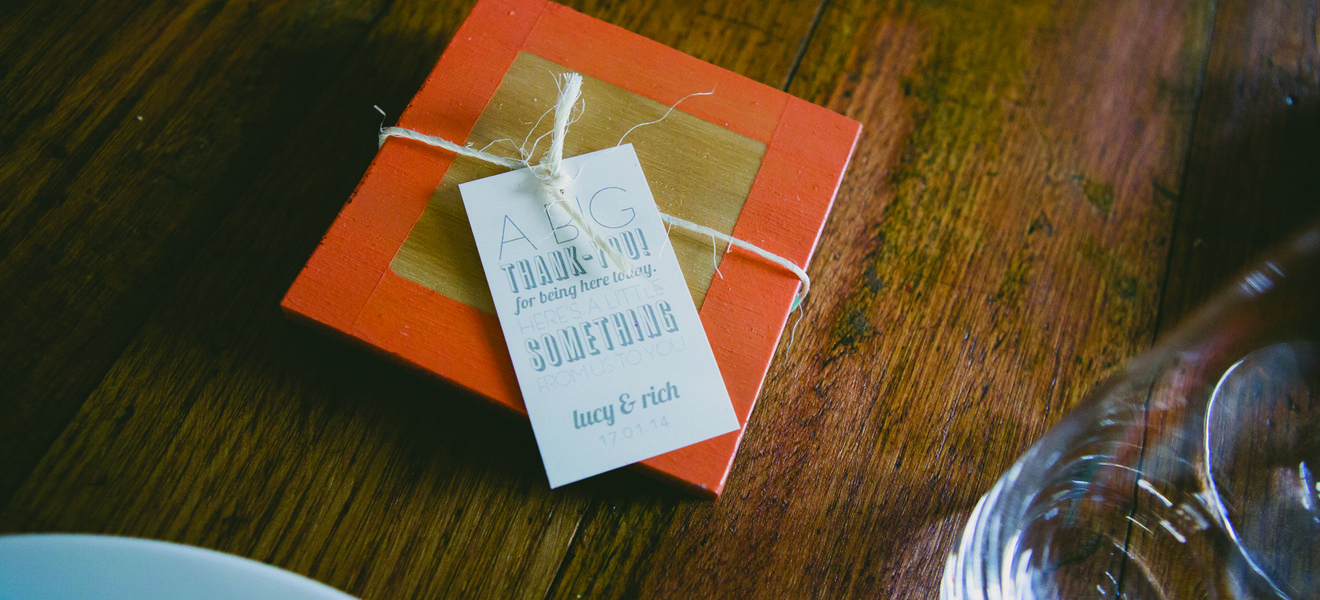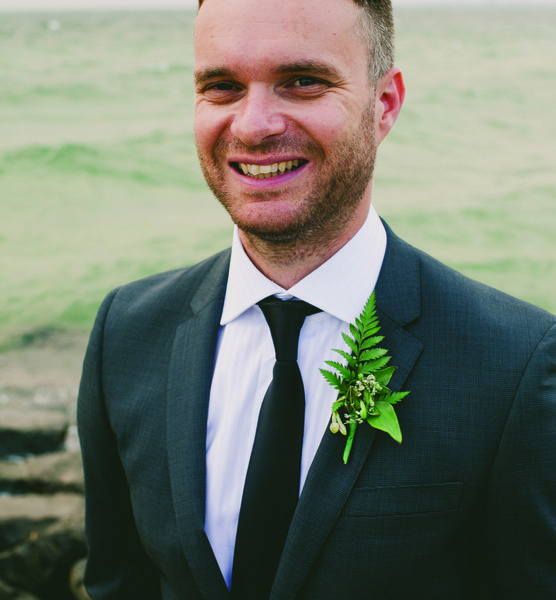 "In keeping with the time of year we created a colourful and bright party full of zest. The dining tables were hairpin oak tops with vividly painted legs teamed with a mix of bentwood chairs. The tables were set in long rows to create a banquet and community feel. 
Above, ferns and pot plants were hung with fluorescent rope from the rafters and flowers were scattered along the length of the tables in various sized glasses and vases. Astro turf covered the ground of the cocktail area and large boards painted in gold and mint green separated it from the dining area."
The wedding favours were homemade wooden coasters. It was a whole family effort. My father sawed the wood and my mother, sister and I painted coloured borders and coated the coasters with varnish. The border matched that of the serviettes that were hand sewn by my friend in blue, pink or orange.