Despite a forecast of rain, the sun shone brightly across a clear blue sky for the marriage of Nikki and Anthony. After a traditional ceremony, the couple – who first met at a bar – celebrated their nuptials with a decadent 'Vintage Glamour' themed cocktail reception at fort Denison. 
An incredible clear marquee filled with chandeliers and chaise lounges in latte, gold and cream provided the perfect setting in which to enjoy the picturesque views across Sydney Harbour.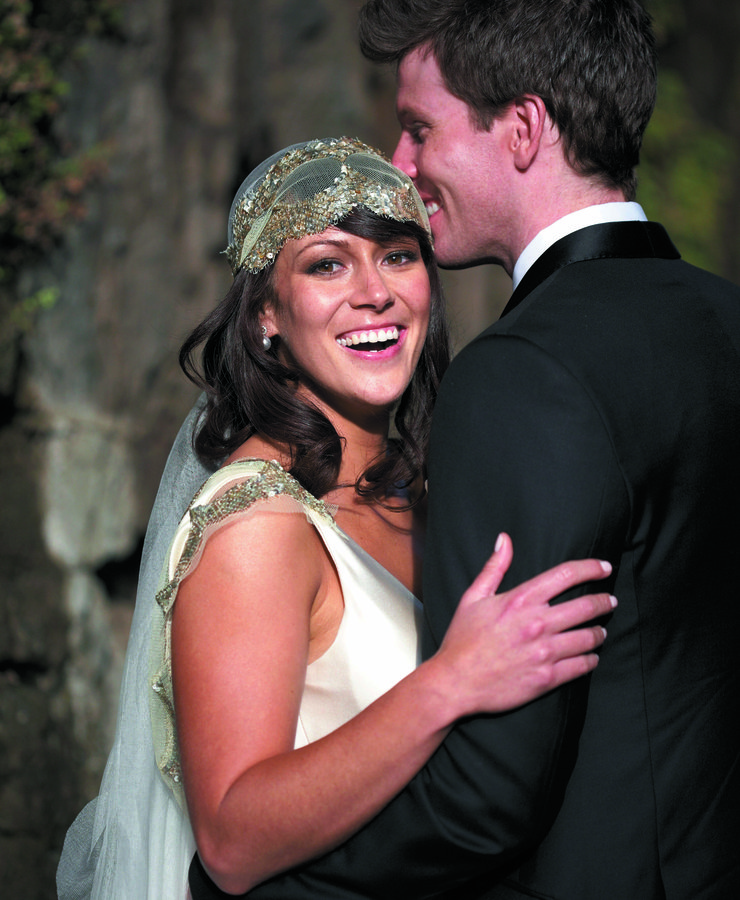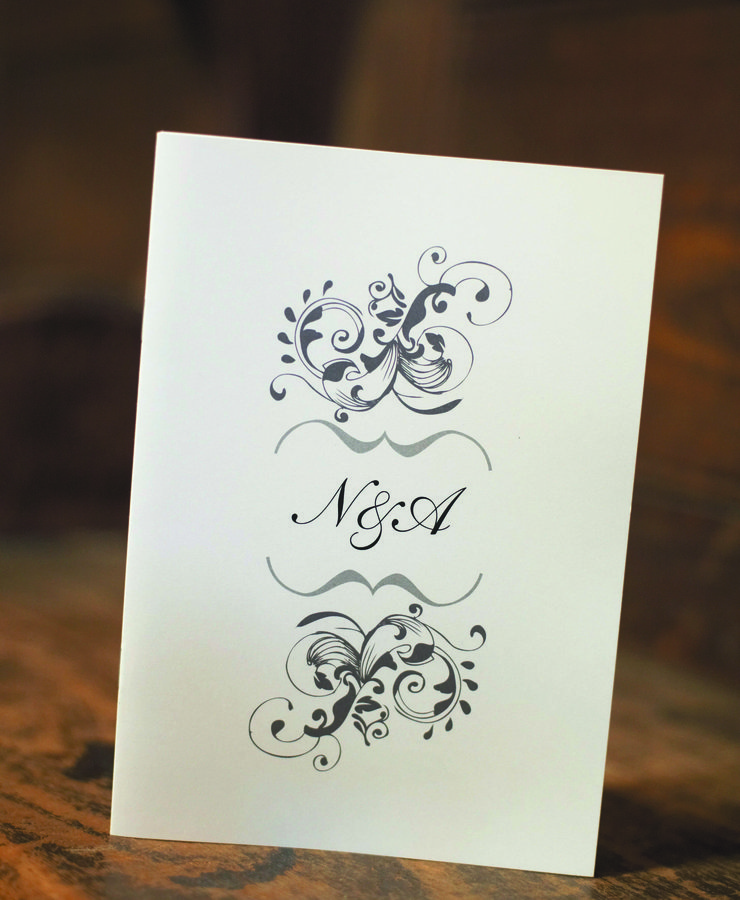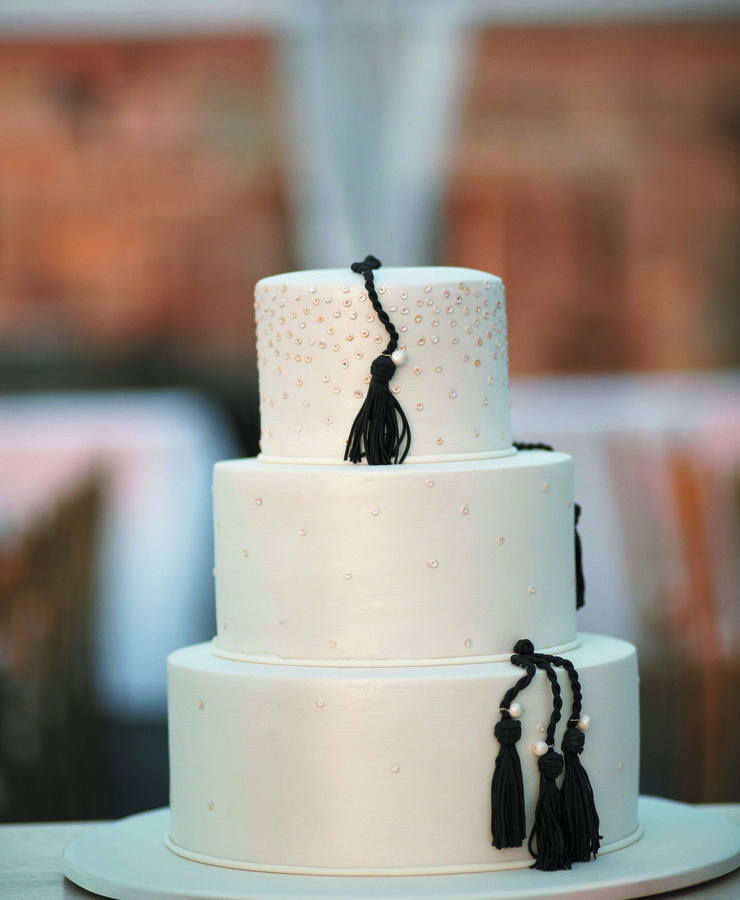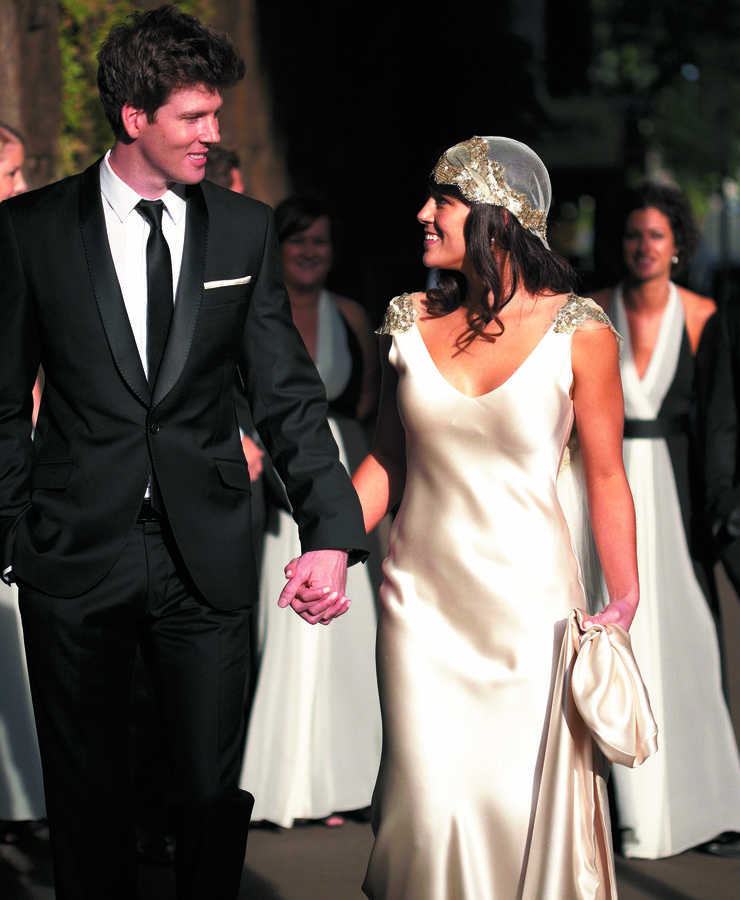 With the hunt for her perfect gown initially unsuccessful, Nikki discovered her elegant champagne silk satin Johanna Johnson gown after a recommendation from her beautician. 
"She asked me if I had found my dress because she knew of a designer she thought would suit my style. The designer was Johanna Johnson," Nikki recalled. "I hadn't found a dress so after the appointment she hopped on the computer to show me her designs. 
Immediately I was thrilled because I fell in love with the dresses. I attended my first appointment at Johanna Johnson and the minute I tried on the gown I knew I had found the dress of my dreams."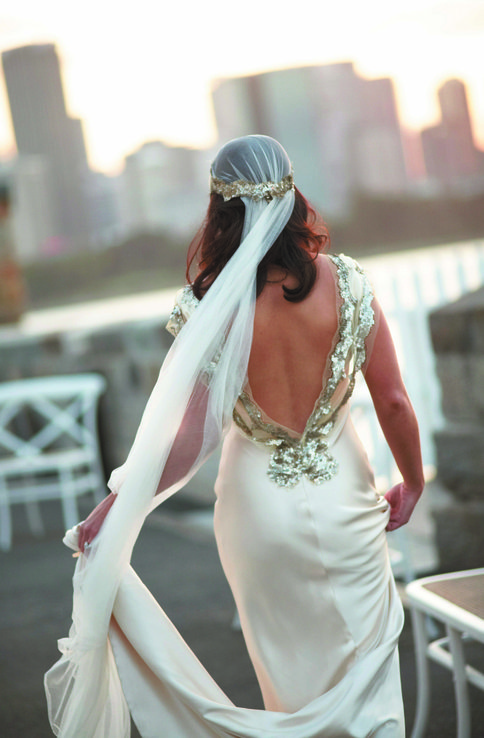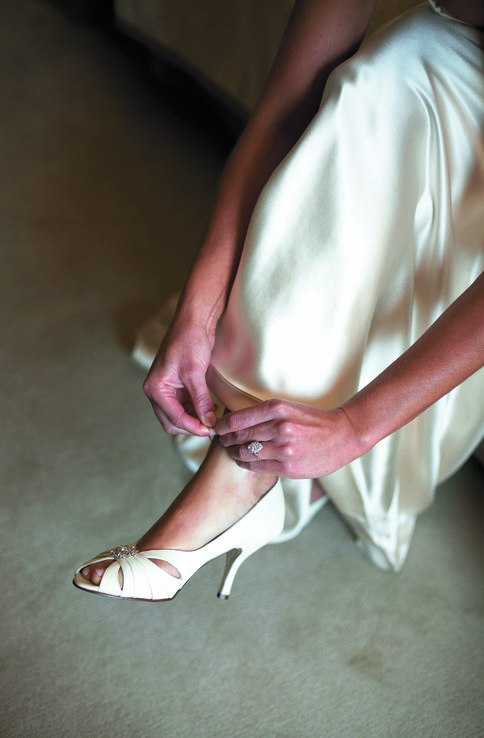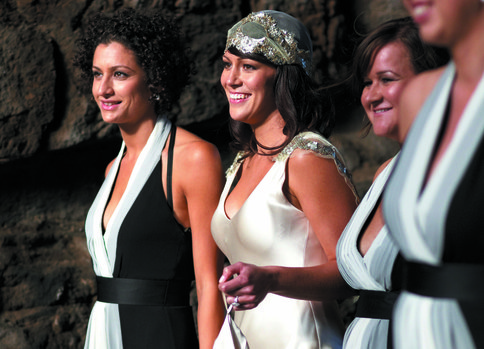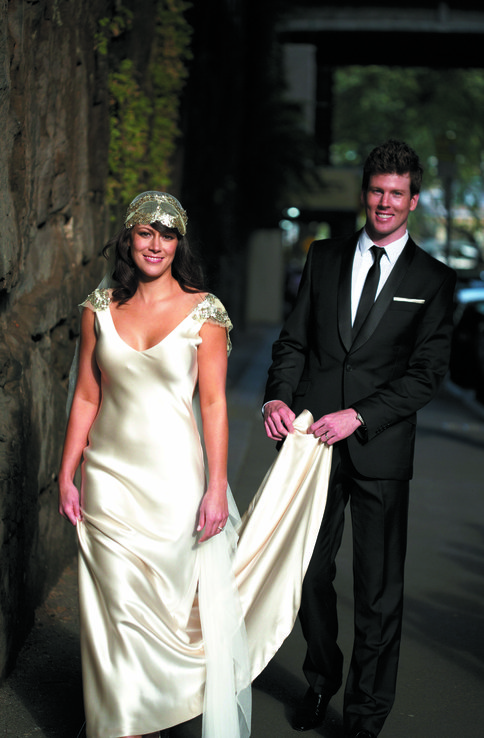 With her "something new" sorted, the bride then managed to incorporate her something old, borrowed and blue into one item – a necklace with a blue eye charm given to Anthony as a baby. Rather than wear it around her neck, Nikki wrapped the piece around her ankle a couple of times to form a delicate anklet. 
Although she clearly remembers telling girlfriends that she would never put her bridesmaids in black, Nikki fell in love with beautiful long gowns that featured black panelling! But they were a perfect choice; they looked stunning against Nikki's gown, and perfectly complimented the vintage glamour theme – in fact, this colour scheme was continued to the cake; a three tiered cake with ivory icing, decorated with black tassels. 
When the time came to cut their cake, the couple broke with tradition – rather than standing to cut it, they sat on one of the elegant chaise lounges provided by the style salon.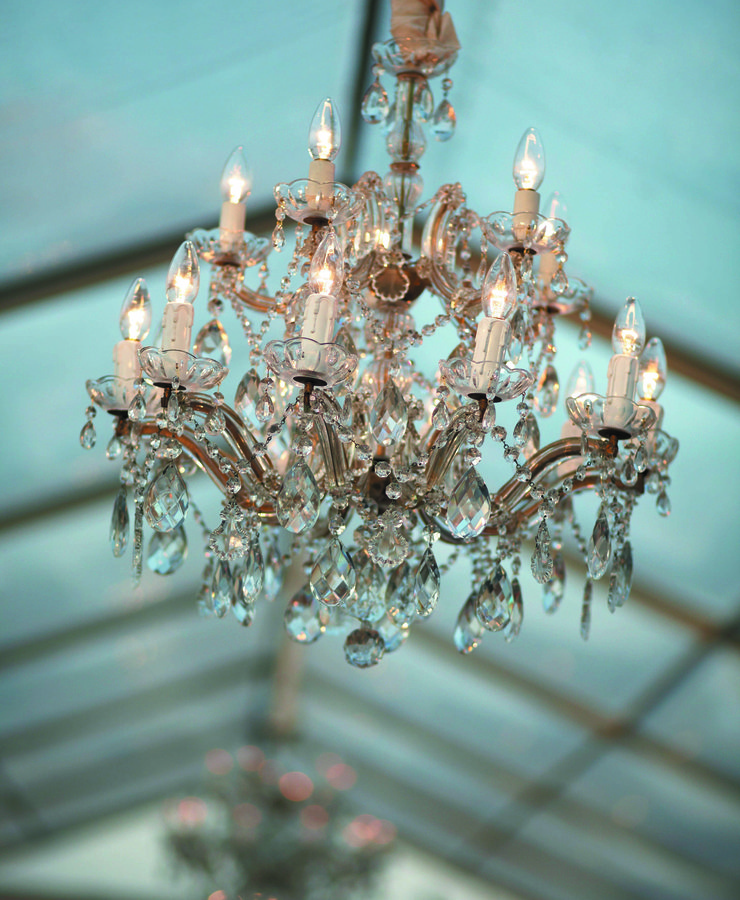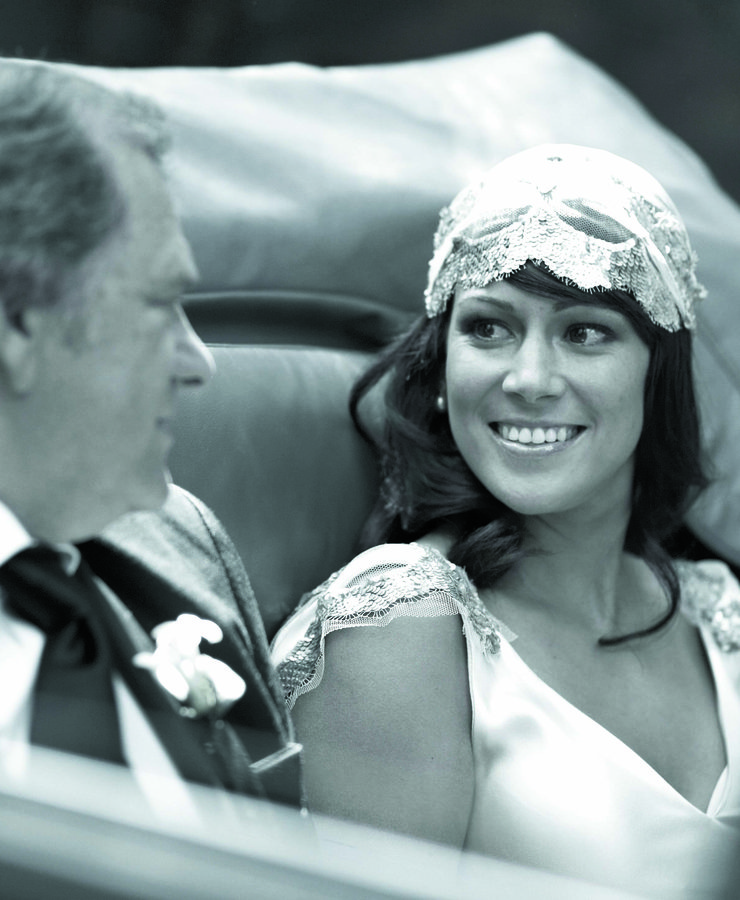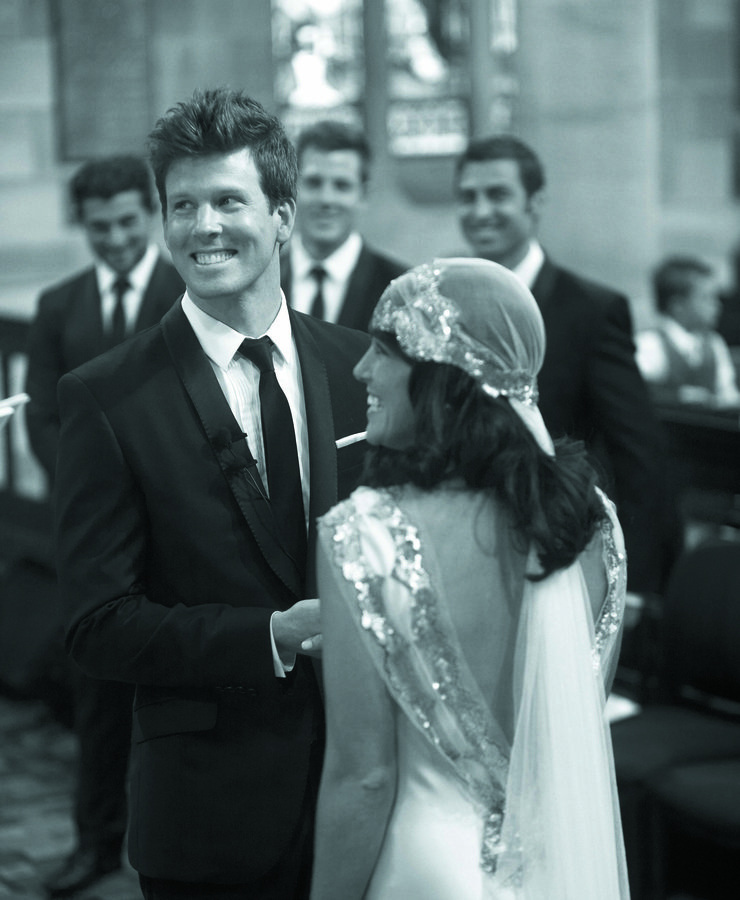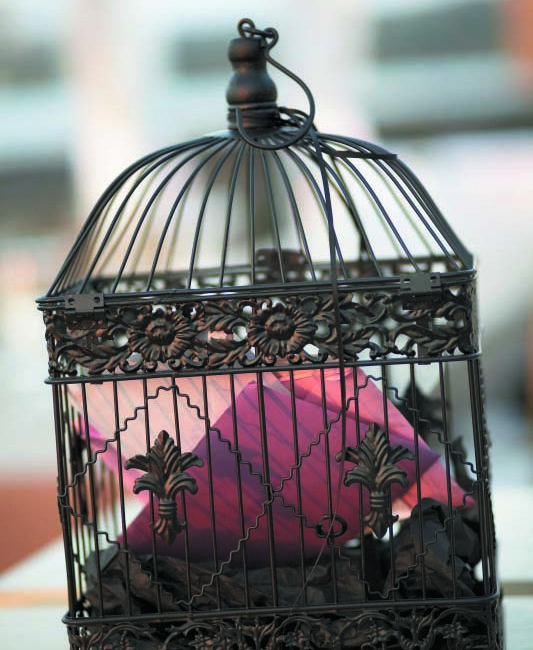 In another unconventional move, speeches were held with the bridal party and parents of the bride and groom sitting in a lounged area in the middle of the room with all the guests standing or sitting around them, creating a relaxed, intimate feel.
 "It felt fabulous, all our friends and family listening, talking and having a laugh together', Nikki said. "It was one of our favourite things about the wedding – how intimate it felt."