Olivia Garvey and Gerard Healy's first encounter was in Year 10 at high school dance classes. Although their social groups were intertwined, it wasn't until 10 years later when they met again by coincidence at a restaurant in Prahran, that they had a really meaningful conversation which stuck with them both. 
By New Year's Eve the following year Olivia and Gerard were officially a couple and as Olivia says, "the rest is history".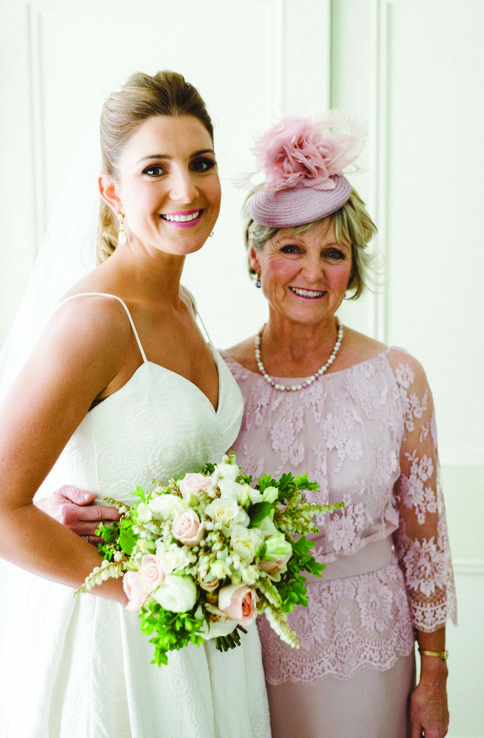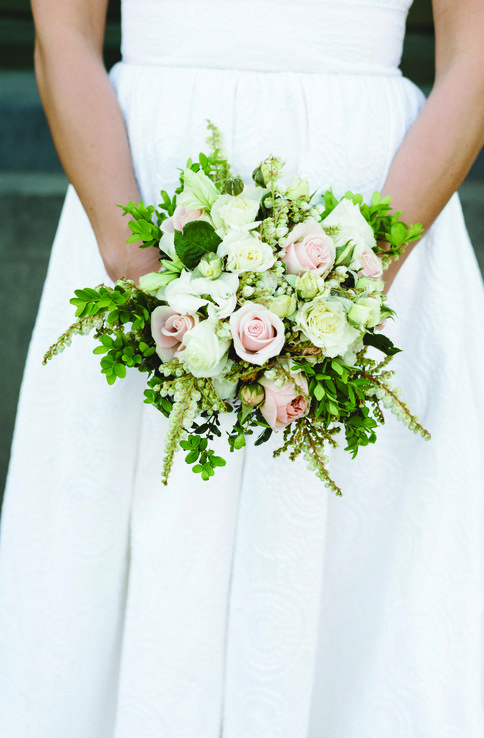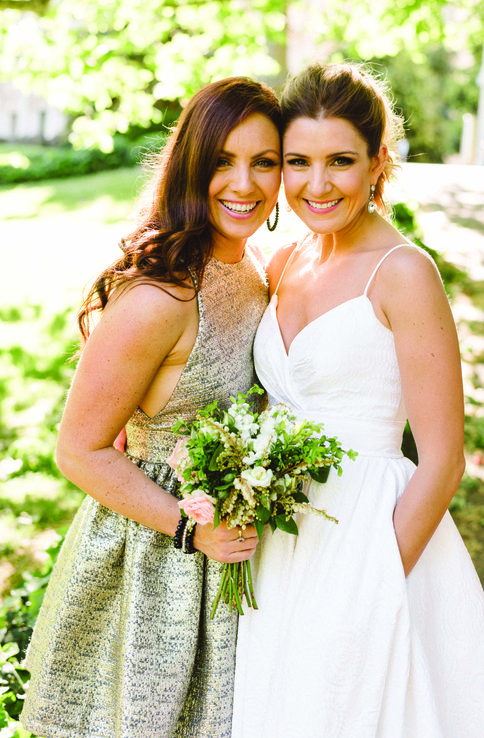 What was the proposal like?
The day before Gerard proposed to me was my birthday. He had been acting quite strangely on my birthday and didn't make a big effort. Promising to make it up to me the following night, Gerard picked me up after work and we headed to Port Melbourne beach with a picnic rug and mini esky in tow. 
The beach was overcrowded on the 40 degree day and I remember thinking to myself, 'this is so random, what are we doing here?' because I thought we were going out for dinner. Gerard produced a bottle of French champagne, popped the cork and started reminiscing about our first date at this very beach. I had chased after a lady's newspaper which had blown away and he told me that was the moment he knew we would be together forever. 
When he started getting the shakes I realised what he was doing. I started crying and he proposed with his grandmother's sapphire diamond ring.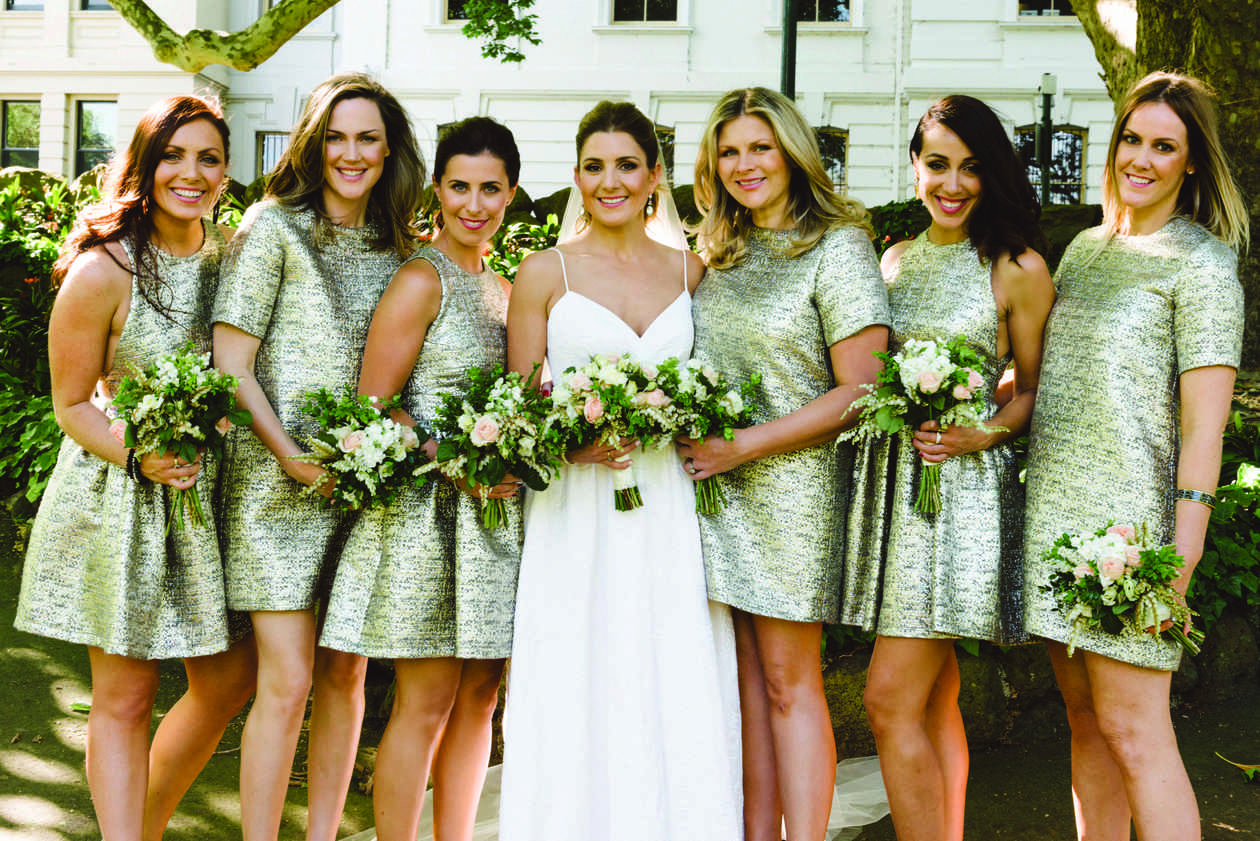 Describe the lead-up and planning of your wedding.
The initial wedding venue we had chosen and paid a deposit for fell through. It was disappointing and we were back to square one with a lot of work to do. We eventually came across a venue that was a blank canvas that we could add our own personal touch to. 
Our venue was aligned with Ed Dixon food design and they were so helpful from the get go. Sharing the wedding planning experience with Gerard was really special but it also brought my Mum and I closer together, she was a real support to me.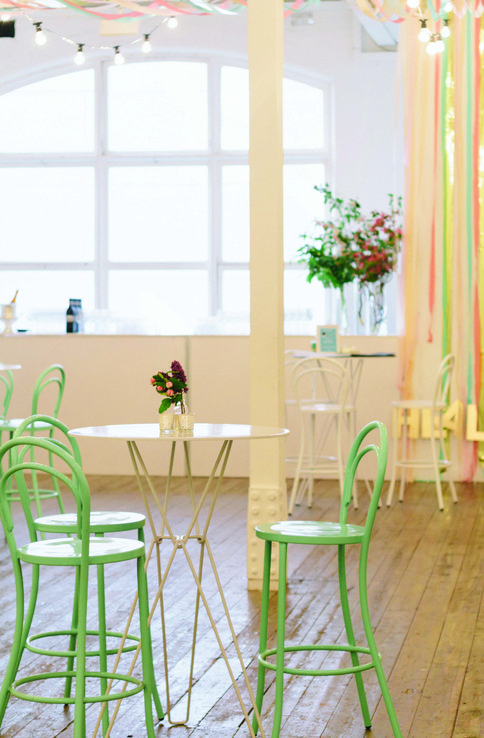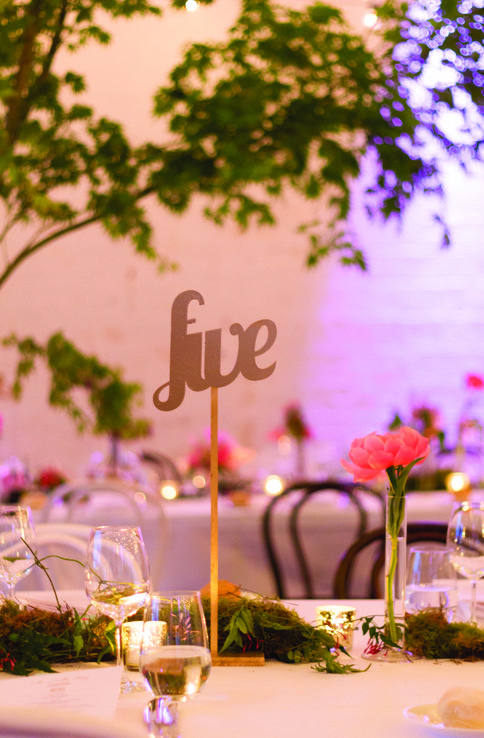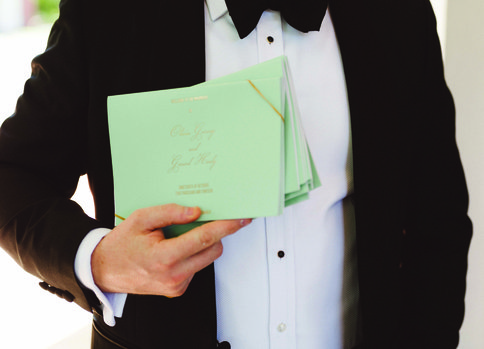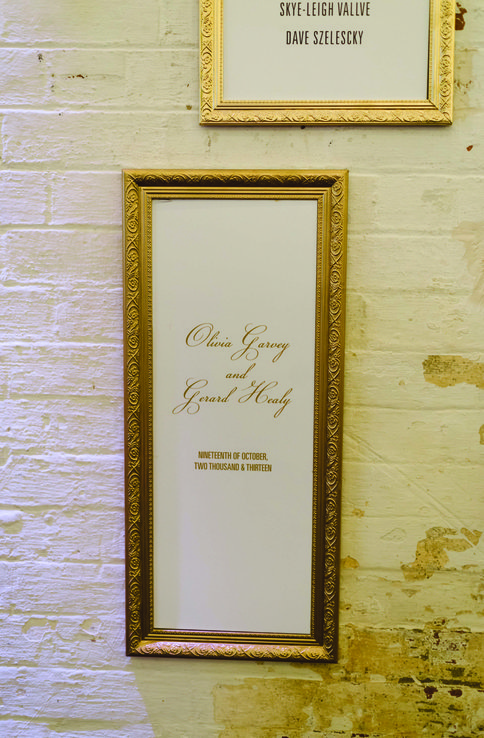 How did you go about decorating?
With the help of Ed Dixon Food Design I was able to turn my inspiration into a reality. Gold, green and white were the focus of our colour palate. Our dining space was made to feel warm and cosy with lush green table settings and moss running through the arrangements. 
Initially I wanted to use ribbons as a ceiling and backdrop decoration for the photo booth however this proved to be a very expensive option. Instead we used streamers which looked gorgeous hanging across the roof and down the wall. It was a huge task setting up but definitely worth it.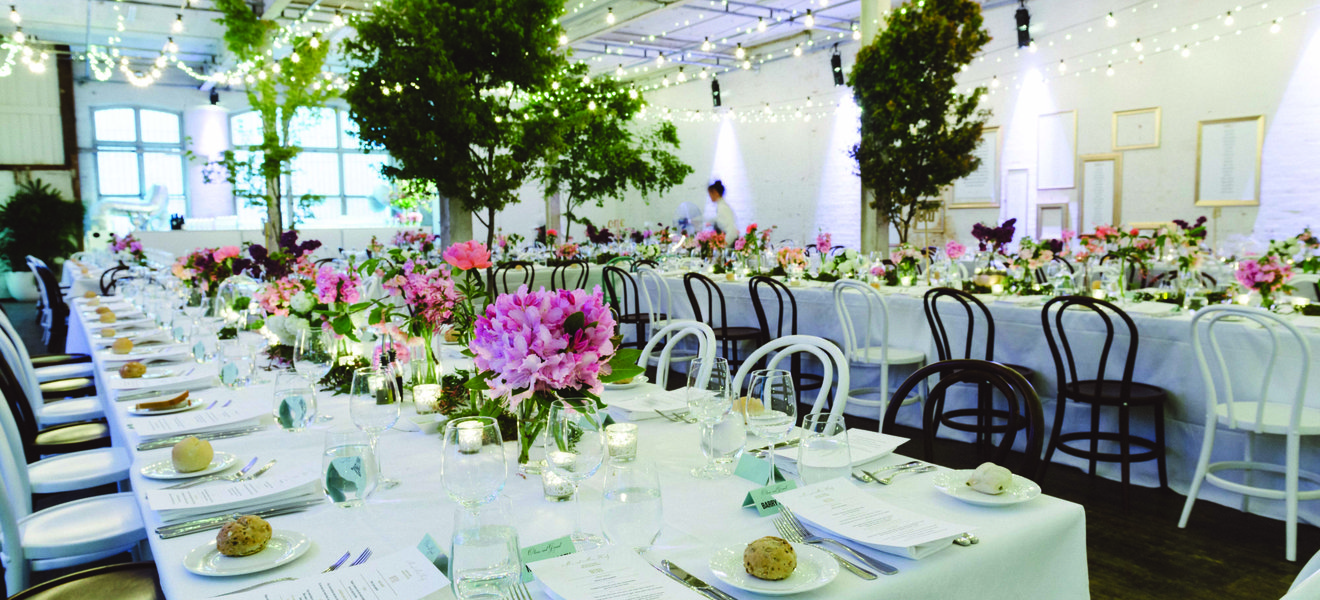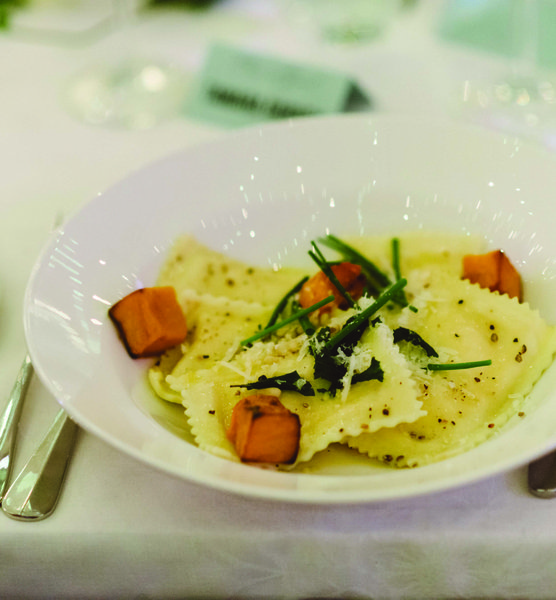 Tell us about your gown and the bridesmaids' dresses.
Your wedding is the one time in your life you get to wear a full gown. I wanted something traditional but fun that wasn't too restrictive. I also wanted a dress that wouldn't date so in 10 years I can look back and won't cringe! My dress had a gorgeous shoe string crossover styling. I kept the design very simple because I didn't want to take away from the fabric. 
I had 6 bridesmaids and pleasing the girls' styles and tastes was a tricky task. However we stayed within our colour theme and the 1950s Manhattan vibe of the venue was showcased in their dresses. The girls looked incredible and definitely added to the glamour of the night.