From the entrance to the reception with its large waterfall covered with a myriad of flowers to the lush greenery that spanned the length of the bridal table, Randa and Peter's wedding made an unashamedly bold statement.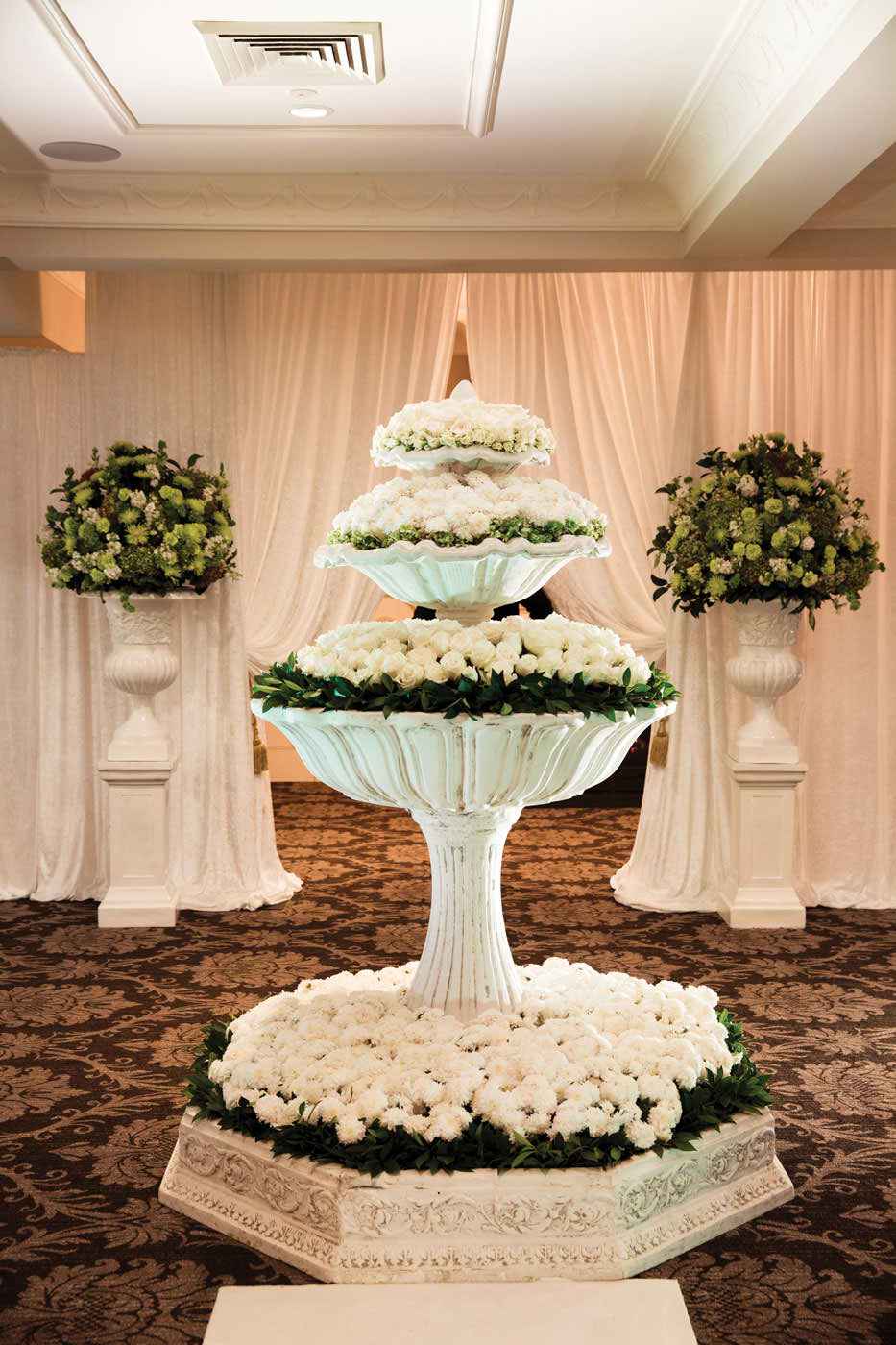 Oatlands House offered Randa and Peter a timeless wedding venue with its Georgian architecture, palatial space and pristine garden backdrop. "We were able to bring the beauty of nature indoors and there was a seamless flow between the garden and inside," Randa said. 
As such the theme for the wedding was 'An Enchanted Garden'. Garlands in their multitude graced the ceiling and foliage and fresh white flowers lined the arched windows. The ornate, period features of Oatlands House were enhanced by the profusion of flowers.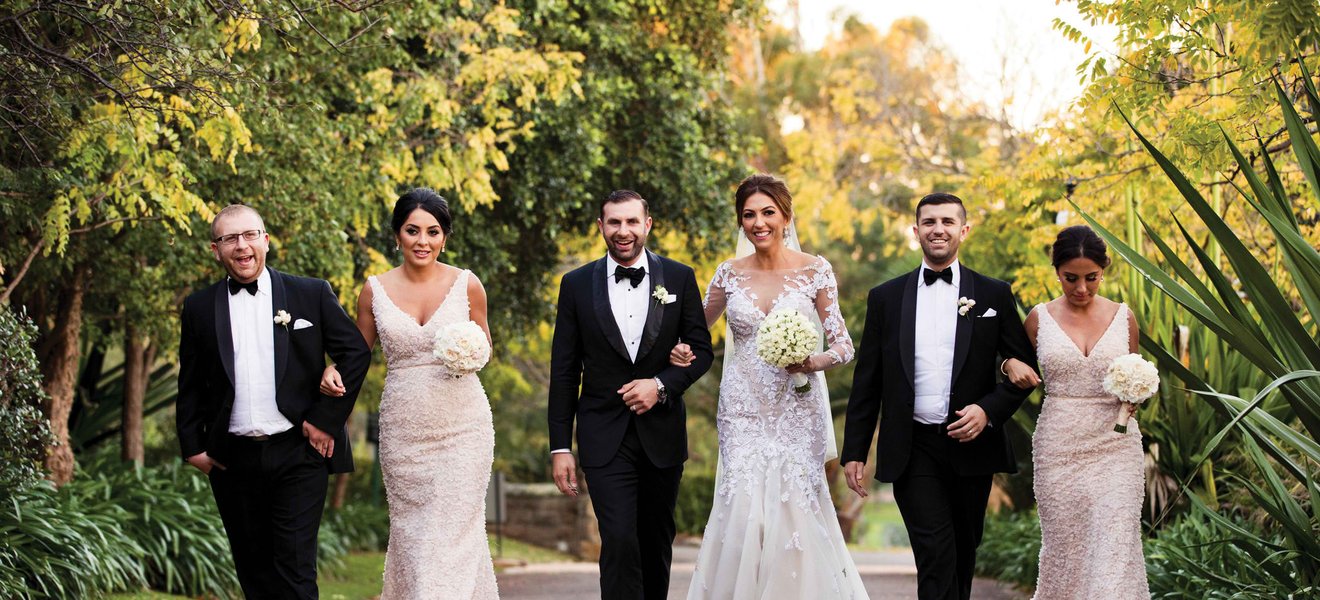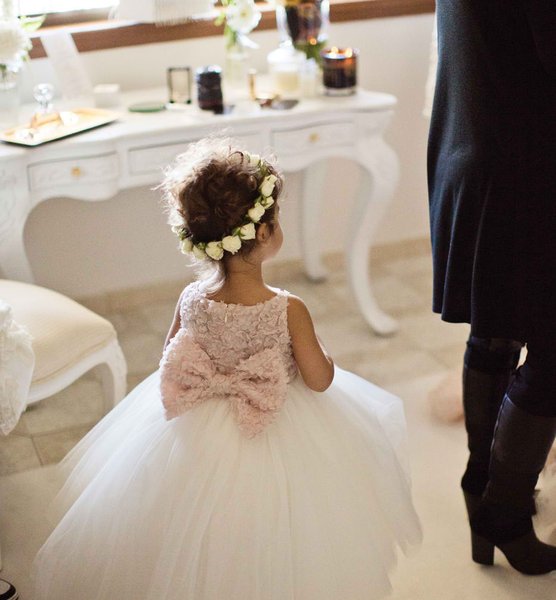 "The wedding planning journey was particularly special for me because I had the support of my sister Diane Khoury who worked with us as our planner and stylist," Randa said. "She took the wedding to a whole new level with her passion and love and made the wedding the best day of our lives." Diane's impeccable taste and eye for detail translated into every aspect of the wedding from the captivating floral displays to the lighting.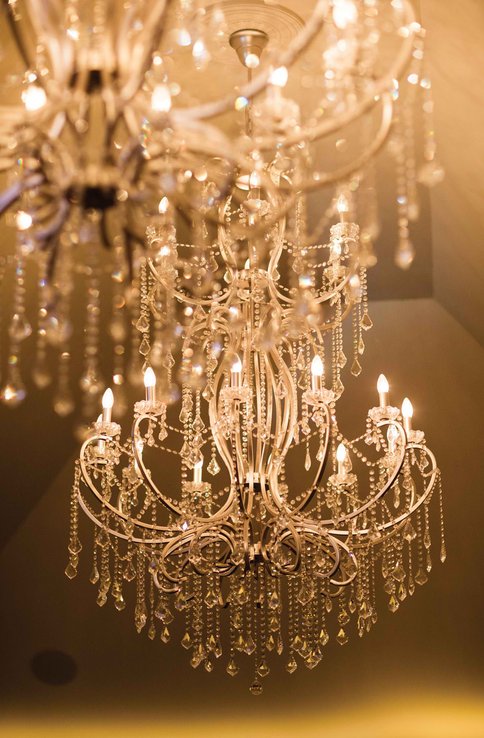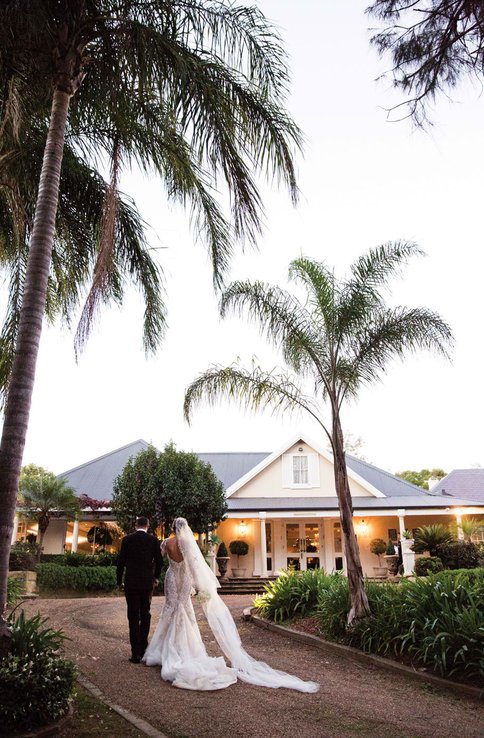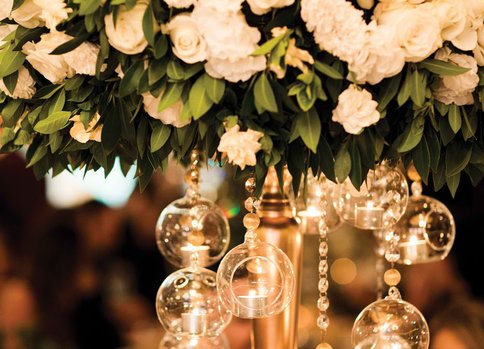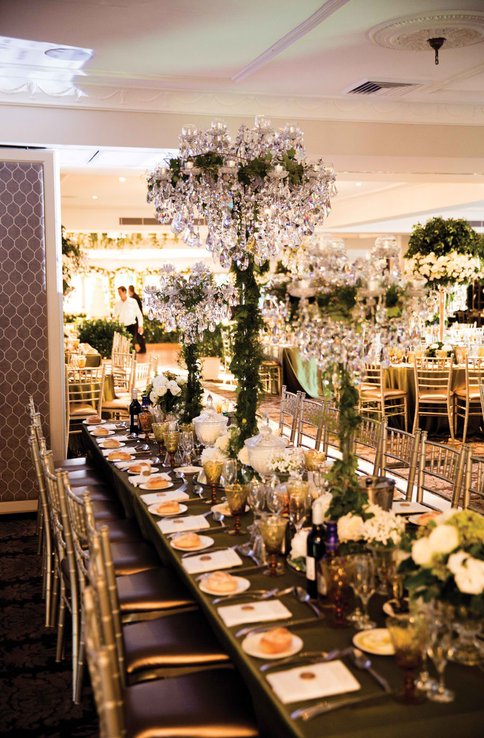 5 chandeliers hung behind the bridal table which was the focal point of the room. The table became a tapestry of foliage. Despite the lavish adornments there remained a sense of light and airiness to the space. This was achieved with a neutral colour scheme that provided a crisp, fresh look. 
Clean lines and lush plants also imbued a green warmth and calmness over the room. Dark linen graced the tables beneath large floral centerpieces and small chandelier-like lamps were covered in vines.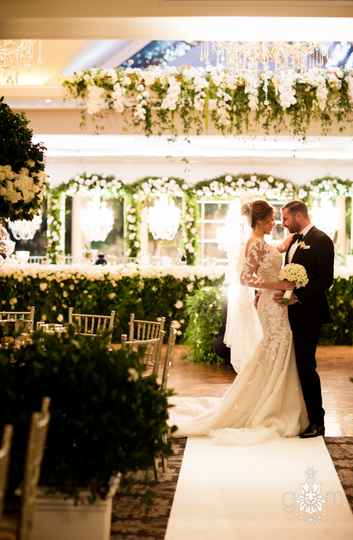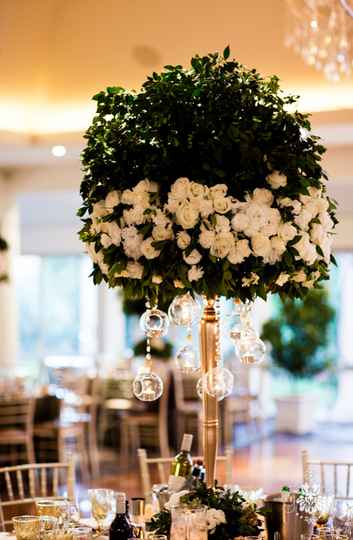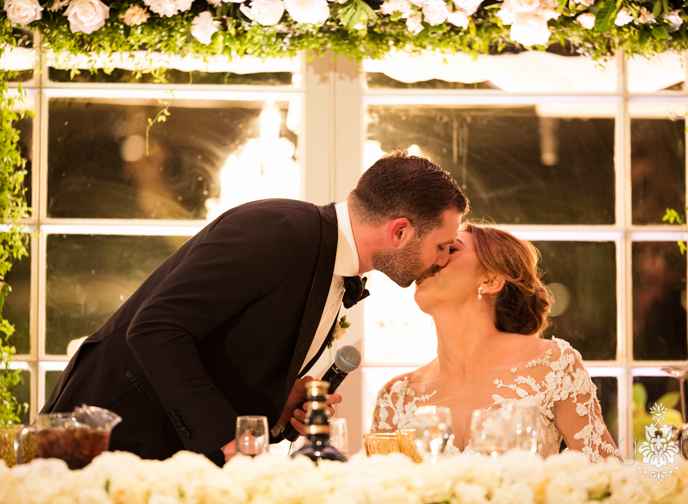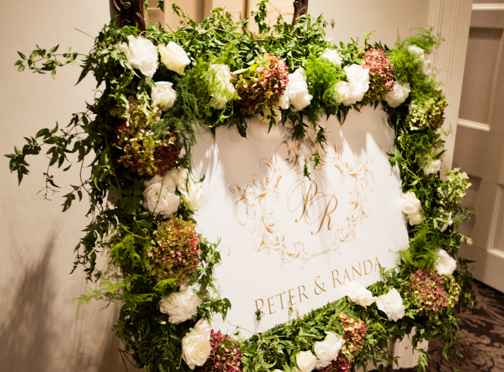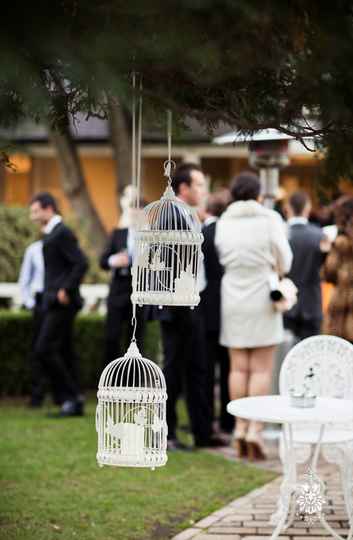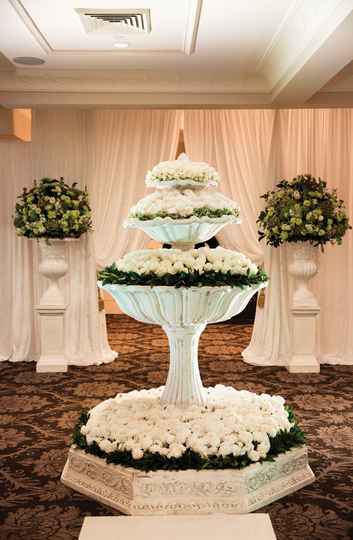 Randa wore a long sleeve, lace gown that finished with a mermaid skirt. "My inspiration was a Zuhair Murad dress. The dress was classy and royal," Randa said. Peter wore a black tuxedo with matching bow tie and a white shirt.
Fairy lights twinkled and candles glowed as guests dined. They were treated to a magical evening.
For more inspirational wedding stories. Visit Real Weddings to find the best wedding venues in Sydney!