Rebecca Chen received the ultimate modern-day wedding proposal when her partner, Jed Watson, developed an iPhone App especially for the occasion. The ingenious program took the couple on a mystery walking tour around Sydney visiting all of their favourite places. "The anticipation was intense as the next step was only revealed when we reached the current one, so I was in suspense all day and had 'proposal alert' bells going off like crazy in my head," Rebecca said.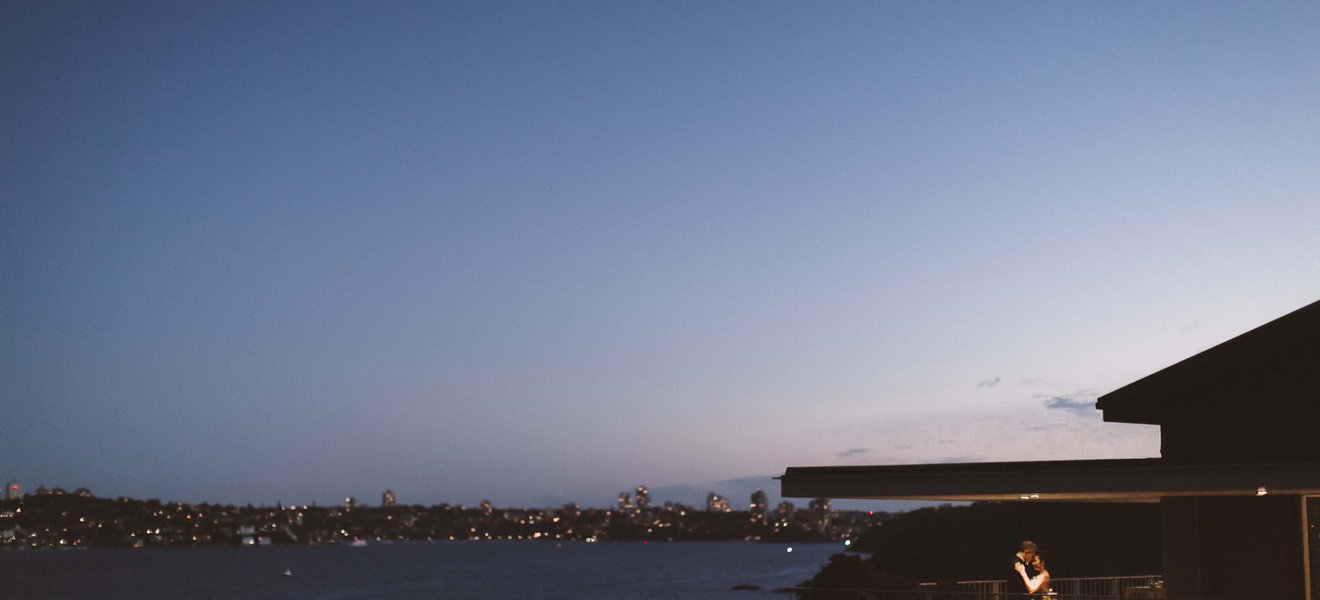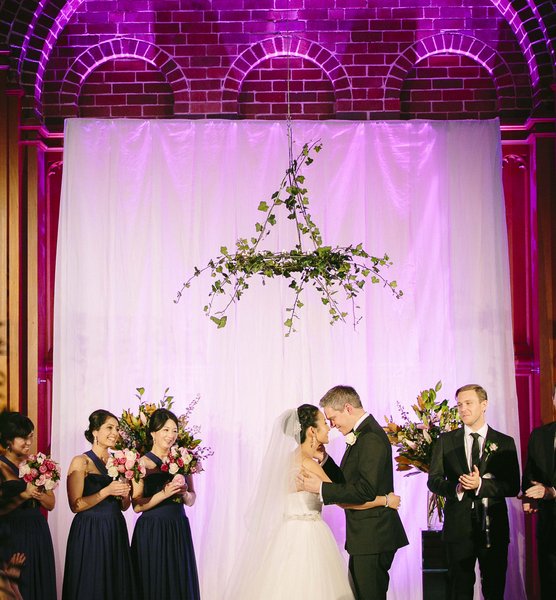 The couple wanted a short engagement, and said it was made possible by i.e. studio's Rod Galbraith. "He was a godsend -  among other things, he designed Nicole Kidman and Keith Urban's wedding a few years ago, and his experience with events as well as his access to great suppliers made the difference between a good wedding and a great wedding," Rebecca said.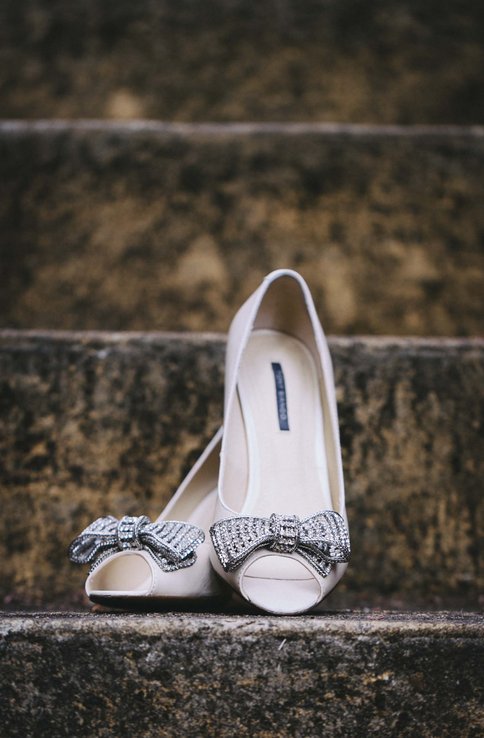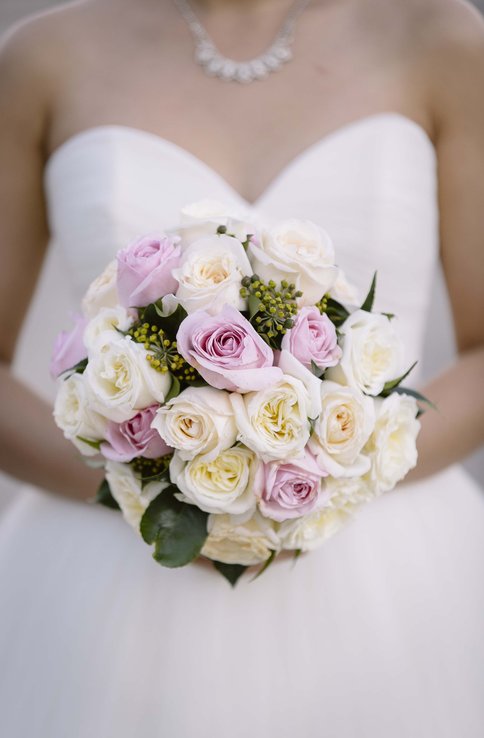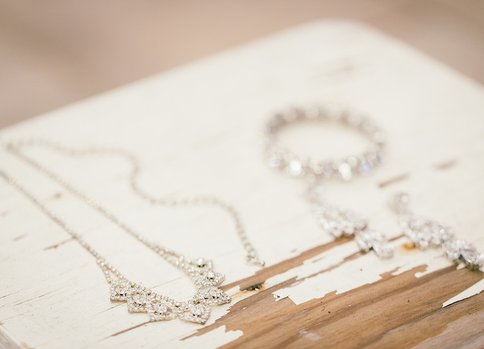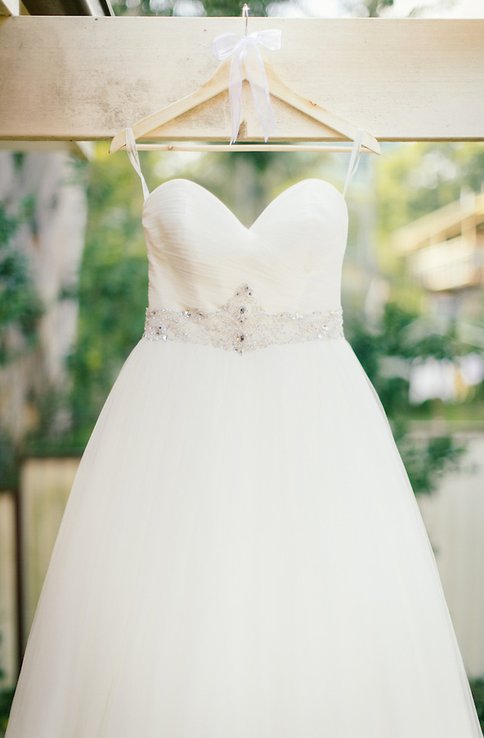 A community art space at a former church was given a complete makeover for the ceremony, with i.e. studio creating an indoor garden with lilly pilly trees in wooden planter boxes and bunches of perfumed roses. A string quartet played Pachelbel's 'Canon in D' as Rebecca made her breathtaking entrance down a long plush white carpet aisle wearing a strapless ball gown made with layers of ivory silk tulle.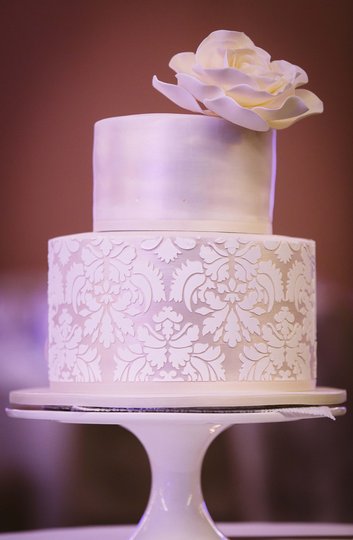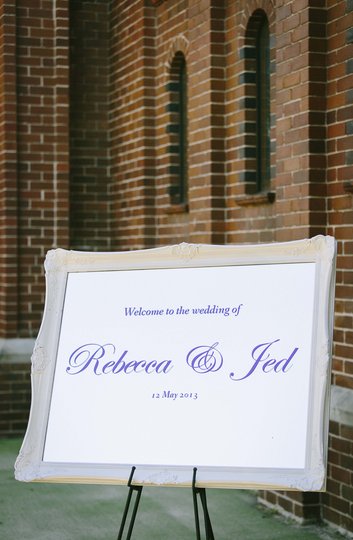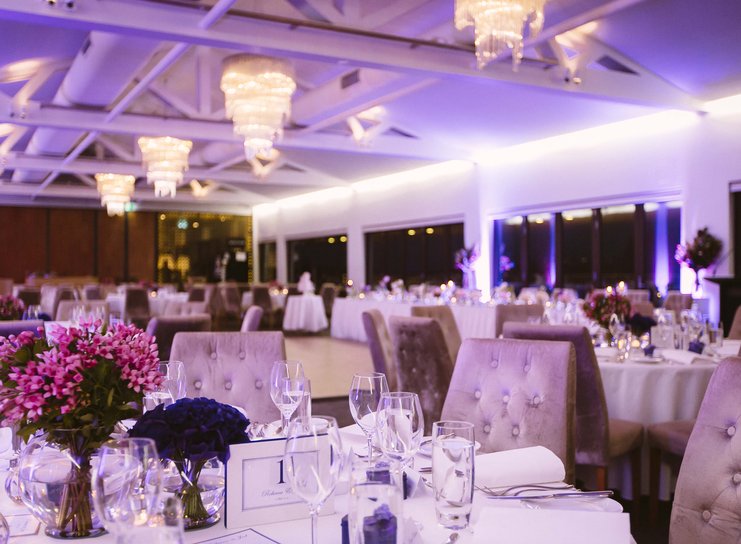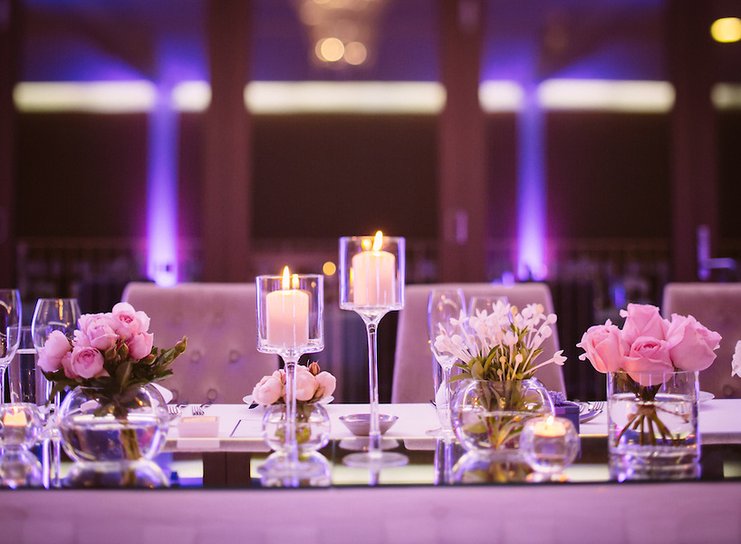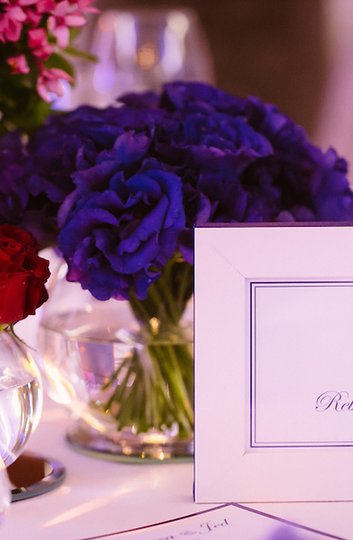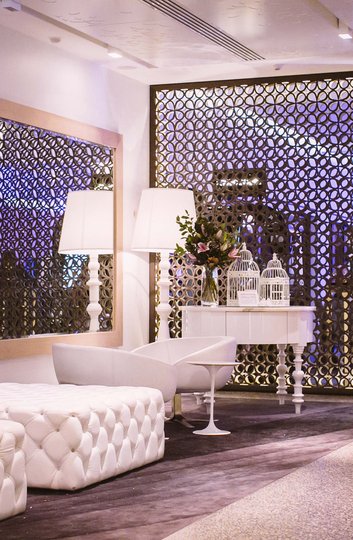 The couple's stunning wedding reception venue, Sergeant's Mess, with its spectacular views of Sydney Harbour, was also transformed for the reception. Candles flickering inside delicate crystal glass holders created flecks of light on tables decorated with vases of purple, red and pink flowers, whilst purple-hued wall lighting, chosen to match the wedding's 'royal purple' theme, added warmth and intimacy.
For more inspirational wedding stories. Visit Real Weddings to find your perfect Sydney wedding venues!