How did you meet?
Kristian and I met 6 years ago on a Friday night at a bar on Chapel street. We met through a mutual friend who was working at the bar at the time and Kristian and I both went there for Friday night drinks.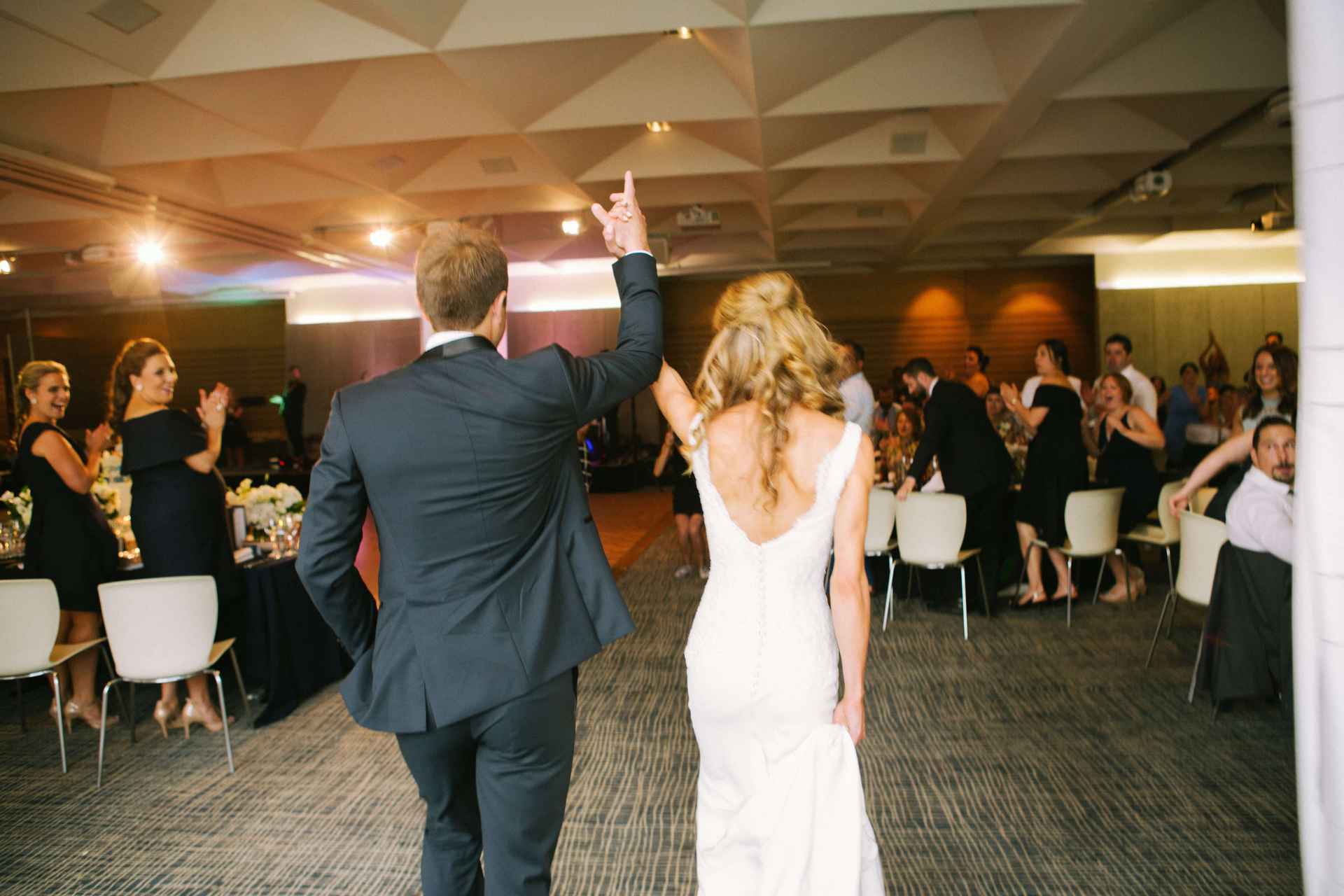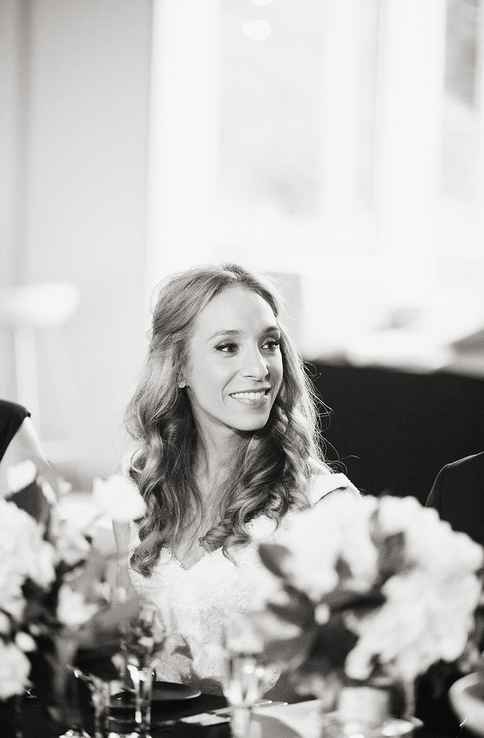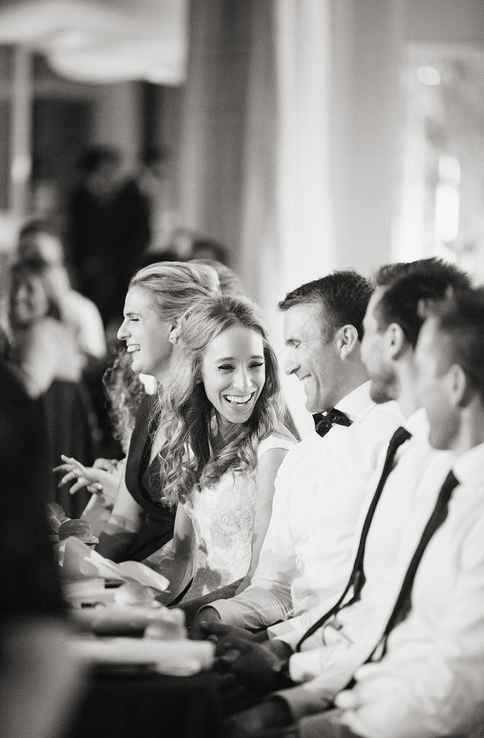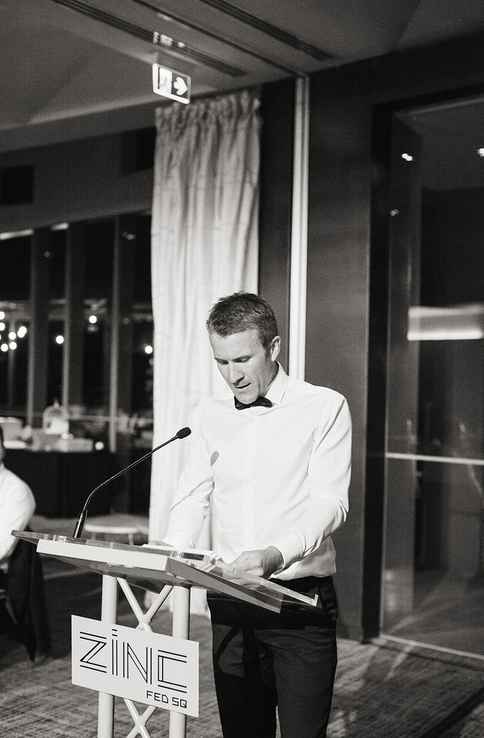 Tell us about the proposal...
I was training for a marathon at the time when Kristian and I met and after much discussion and persuasion he also decided to compete as well. Our first date was a run around the 'Tan' otherwise known as The Botanical Gardens. This turned into a much anticipated weekly event. We always met at the bottom of the hill and took off running from there.
We began spending many weekends in the Botanical gardens reading the paper and having drinks together. It was our happy place. However, a big surprise was in store for me…..
When it came time to propose, Kristian planned every detail meticulously including the perfect place.
It was a Tuesday night, the week of Christmas and Kristian, at the very last minute told me we were going for dinner that night. We took it in turns of cooking, and it was his turn that night so it really came as no surprise he had decided we were going out instead. He often like to get out of being in the kitchen!!!
It was a summers night, he suggested we had pre-dinner drinks in the gardens to which I suspected nothing as this was our regular thing. A good half-hour in and almost an entire bottle of champagne, Kristian got down on his knee and asked to marry me! It came as such a surprise.  He had even picked the most beautiful ring for me and already asked my traditional Italian father. It was very exciting and we were both so happy. But when we went to make our way out to dinner we saw that the Botanical gardens gates were locked!! So there we were, newly engaged, tipsy and both climbing the gates to freedom! Definitely a fun and memorable night.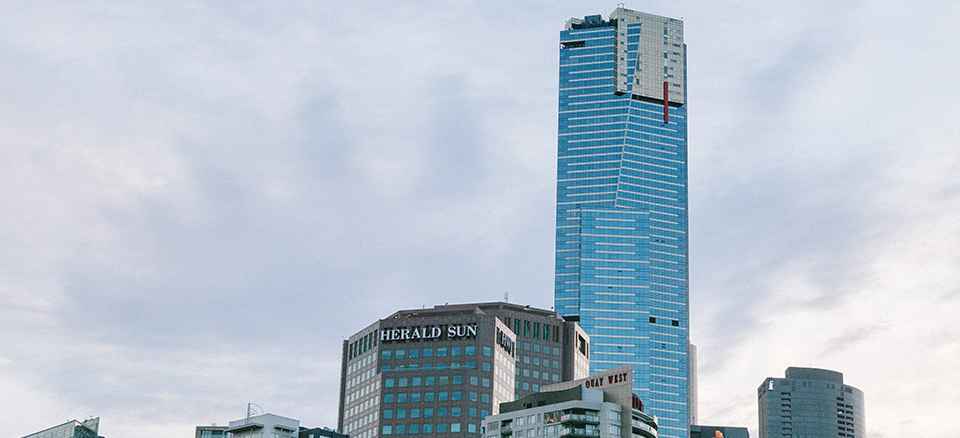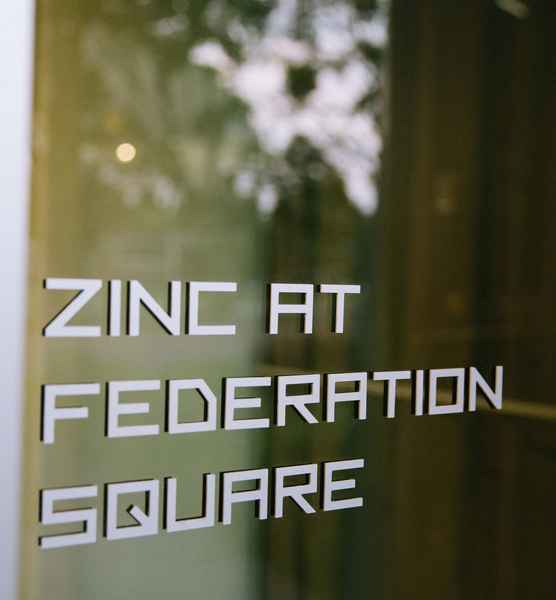 How did you choose your venue and location?
Kristian and I are both outdoors people who love the water. We often went for runs and bike rides on weekends along the Yarra River.  We had passed ZINC on our travels and commented on how perfect the location is. The venue being positioned in an iconic part of Melbourne with the most beautiful outlook of the river and city.
So when it came time to look at venues and being a summer wedding we just knew that ZINC would cater to all our needs. We wanted somewhere light and bright, with an outdoor area for guests to enjoy drinks and mingle. We were invited to a food tasting so we knew ZINC had great food and also a big dancefloor. Being located in the city, it was made easy for our guests to arrive and leave from, as well as being adjacent to a car park.

After one meeting with the wedding co-ordinator of ZINC our decision was made. We loved the modern interior and the views of the river and city were far better than what we had imagined.
ZINC was a standout venue in both our minds.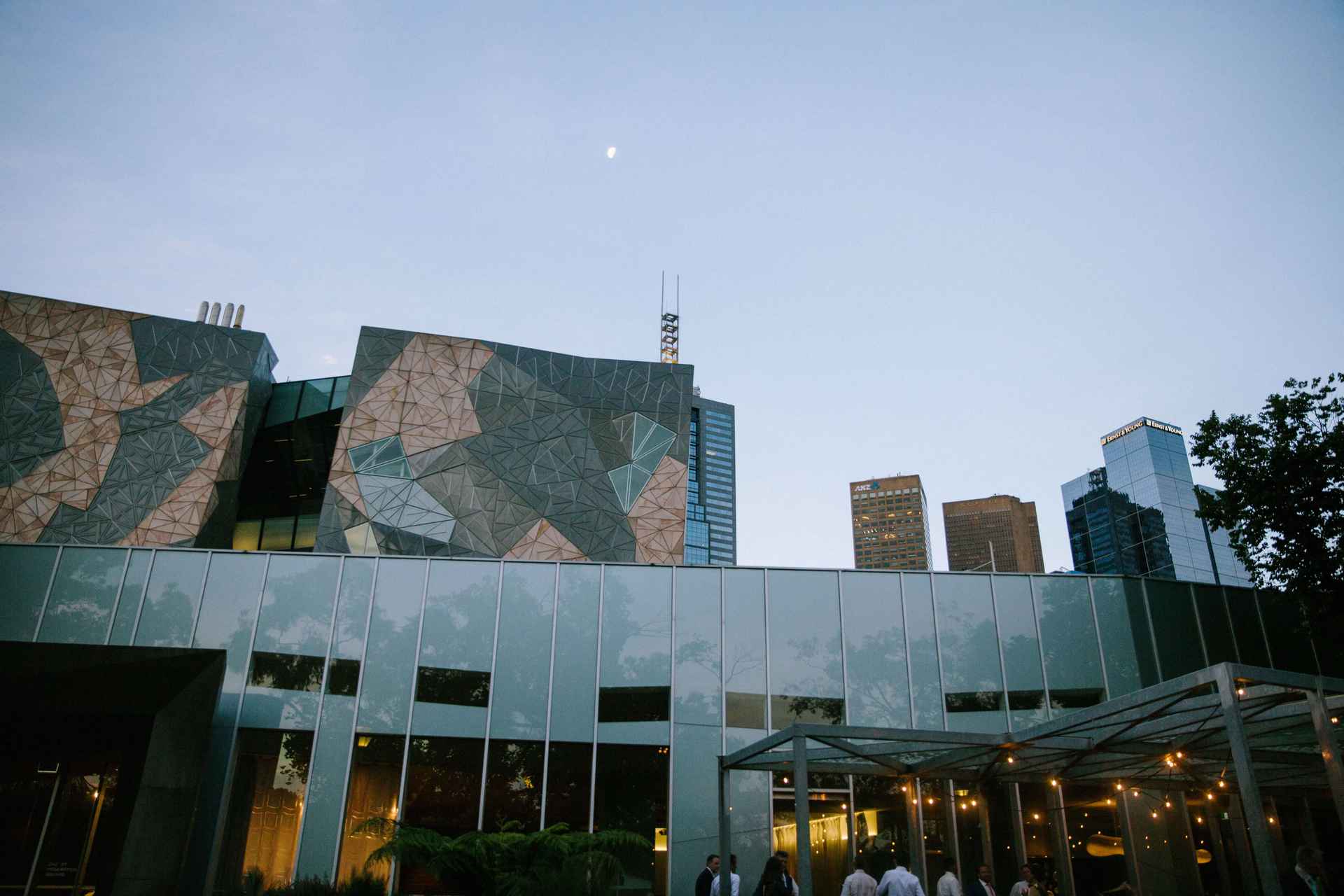 Tell us about your Gown...
I absolutely loved my custom designed gown from Silvana Tedesco. I had been to two bridal stores prior and had something in mind which I knew would be hard to find. I had often driven past Silvana's boutique in Hawthorn on my way to work and always thought her displays were beautiful so I booked an appointment to meet with her. It was like she had read my mind. She made me the most perfect dress, I wanted something that was fitted, elegant and with some lace and to look like a bride.  But not too over the top and that's exactly what Silvana created. I was so happy on the day wearing my dream dress.
What about the groom and the bridal party fashion choices?
For the bridesmaids, both my loved cousin and sisters-in-law, I could not have asked for two less fussy girls. My two year old niece was also a beautiful fun addition to the day as Flower girl.  Her mother pregnant at the time so I was very conscious of not making her wear anything she would be uncomfortable in. Part of our colour theme was Navy. I asked them to wear that colour but to each choose an individual design they felt was their own style. We had the dresses made by Michelle Delacy who was fabulous! The girls looked beautiful and happy.
The Groomsmen, Kristian's brothers, were dressed by Peter Jacksons Menswear. Being January, we wanted to go for something light and fresh but the dress code was Formal. So the groomsmen chose Navy suits to match the girls. Kristian wanted to stand out as the groom so he chose a Bow-tie as contrast and his brothers wore traditional ties. Peter Jacksons Menswear did a great job in styling and advising them on suits, shirts, ties and shoes and the wedding party looked great!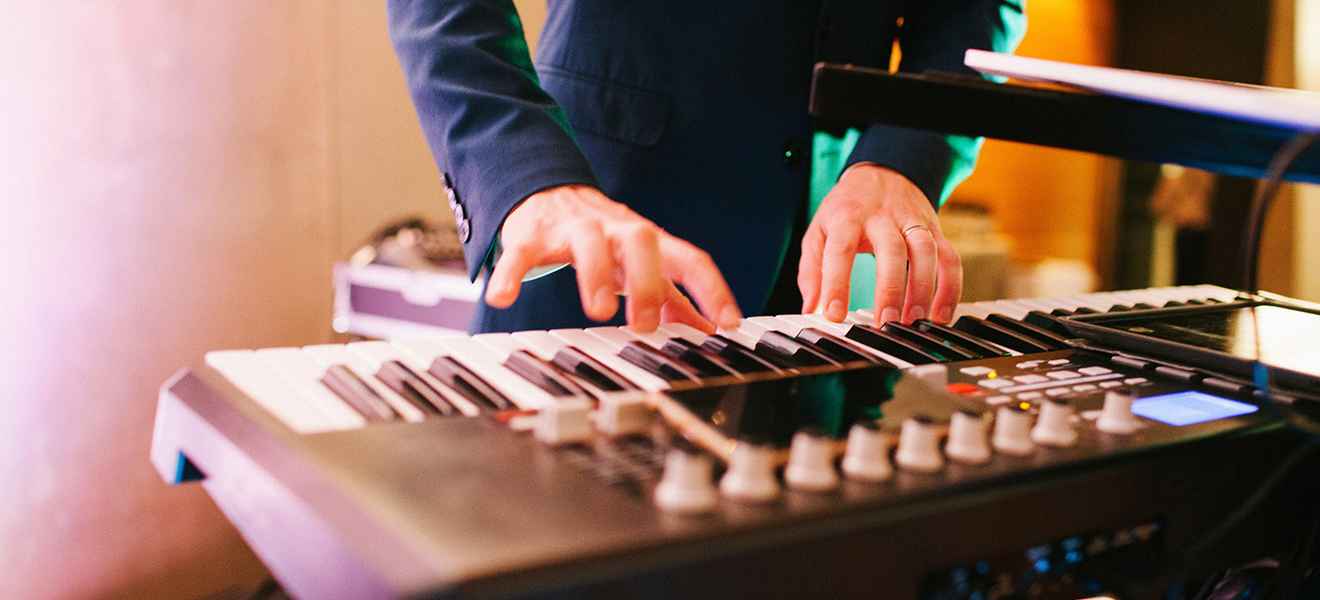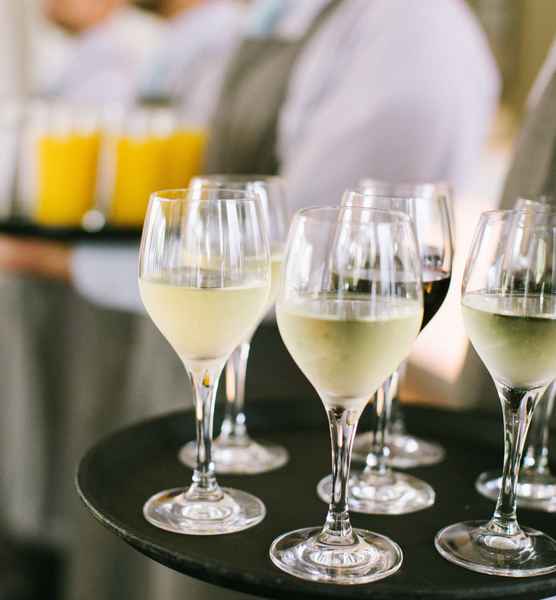 What Styling did you choose for your wedding?

Kristian and I enjoy a minimalist style when it comes to decorating. We wanted our wedding to be fresh, clean and modern without too much fuss. We both love Navy and had decided on navy wedding invitations with copper foiling text and images which looked effective and striking. We also chose this colour theme for the table seating chart at the entry and the guest name places on the tables. This choice of colour scheme and styling complemented the beautiful light modern ZINC venue to gain maximum effect!!
All the white table linen was exchanged for Navy table linen with large white fresh flowers softened with greenery as centrepieces to warmly enhance the modern ZINC interior. We decorated the tables and bar with tea light candles which looked beautiful when lit after sun set. As wedding favours for our guests, we had big scented candles in copper pots which gave a pop of colour and tied in with our colour theme again.
While the guests were enjoying pre dinner drinks and then being seated we arrived at ZINC in black limousines. We wanted again a very elegant and simple car that could fit a bridal party of 6 without being squashed. This was great fun as we got to enjoy chatting, laughing and drinking champagne with the bridal party before the dinner began!
We asked my friend Emelia Jackson to make our Wedding Cake. She had competed on Masterchef a few years earlier and was famous for her 'Pannacottas'. We wanted to add her personal touch to our wedding. We asked for our wedding cake to be served as dessert. We also asked if Emelia could make us a dessert buffet with "take home" boxes so all of our guests could enjoy some celebratory cake the next day. Everyone loved it! She decorated our wedding cake and mini desserts in the colour theme and many guests that attended still talk enthusiastically about how delicious it all was. We were extremely happy.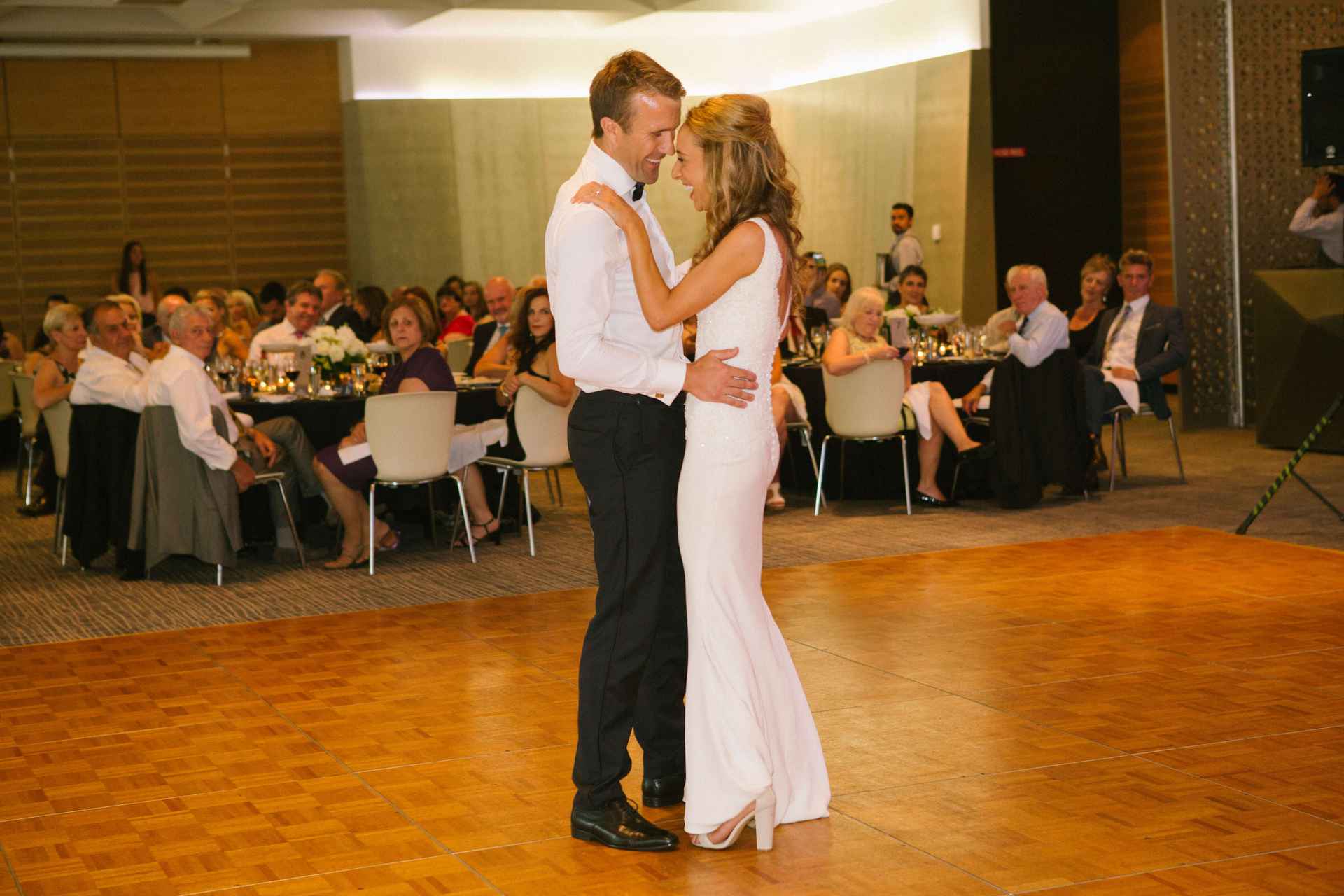 What were the highlights of your day?
The highlight of the day for us both was getting married at St Ignatius Church Richmond. It was a significant church for us both for different family reasons. Neither of us thought that we would enjoy it as much as what we did. We choose all our own music for our service which really made it personal and meaningful to us. It was definitely the best part of the day, not to mention making our vowels!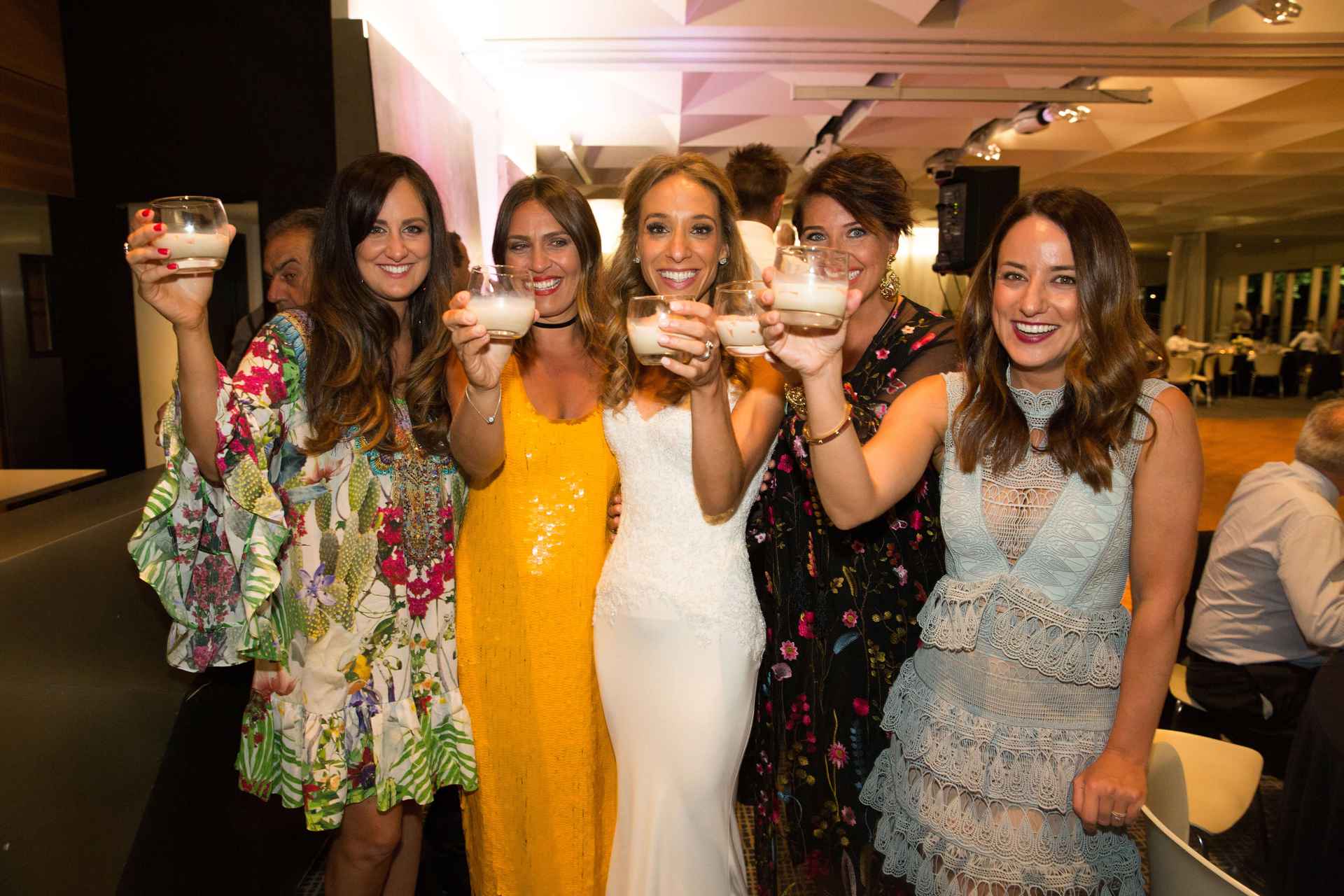 Tell us about any funny, poignant, challenging or emotional moments?
The week leading up to the wedding was hot, high 30's, 40's. Every day we kept watching the temperature rise and by the time the 7th Jan clicked over it was 38 degrees. This was very challenging for the groomsmen in their suits and also the guests. Kristian really wanted a January wedding because he insisted that the weather in Melbourne was at its finest and I think he got more than what he wished for and could handle on the day!
There were some very important and close family members missing from our wedding due to their recent passing's. But they were in so many guests hearts and minds and were recognised as well. That was quite hard emotionally not having them there. But when we looked around our reception room filled with all our friends and family and knowing they there with all their good intentions and love for us as a couple it really did give us both so much happiness. It was a really special party.

Arriving in class in a black limousine, we left the night of our wedding hijacking a friends' Uber and getting them to drop us off at our hotel because we couldn't find a taxi to take us! We had a really great laugh about this the next day. Hot tip - Book a taxi after the reception people!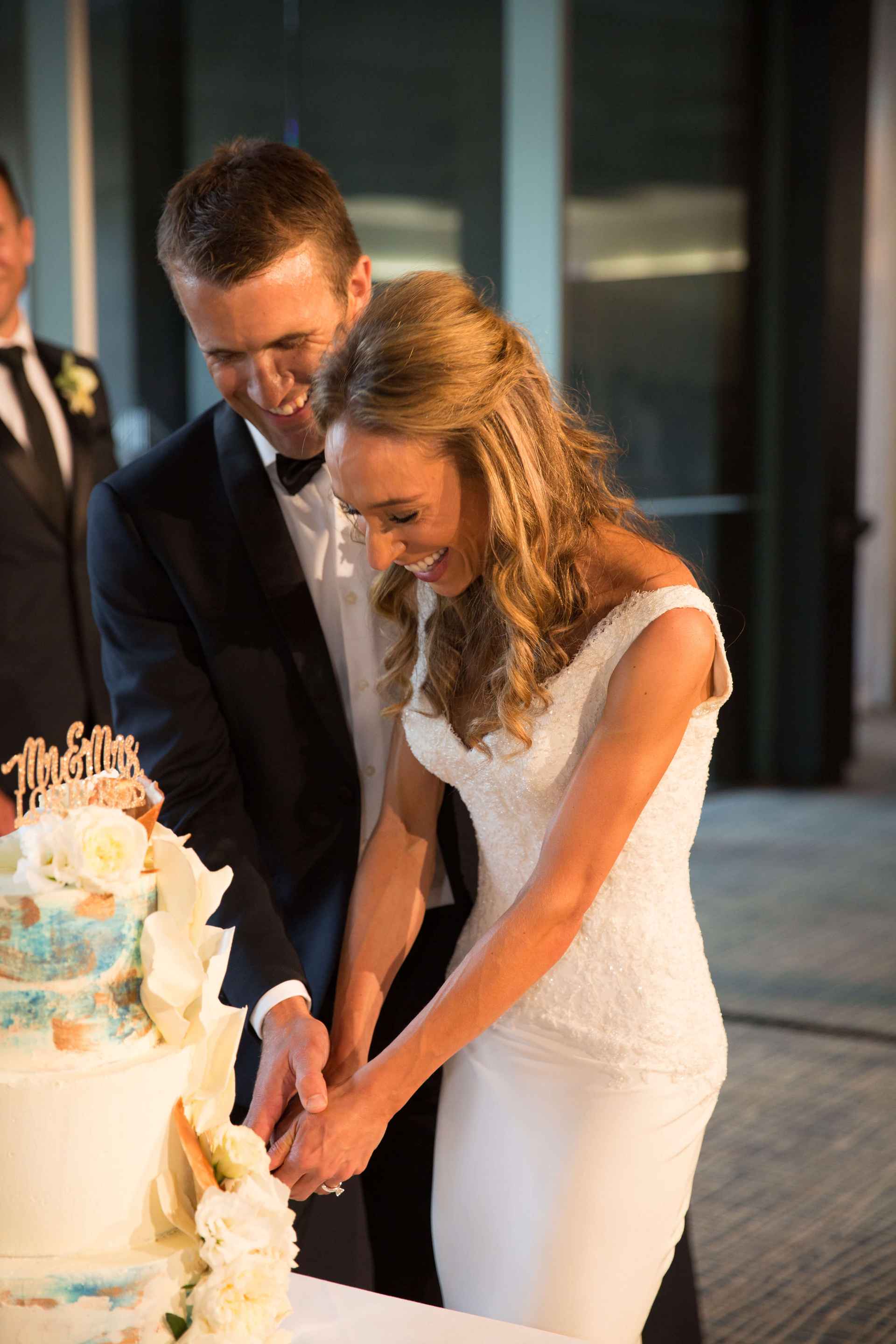 Where did you go for your Honeymoon?
Kristian and I had already been on a pre-wedding honey moon to Italy a few months earlier. My family is of Italian origin and I wanted to take him back to the motherland to introduce him to the culture and also for him to get a better understanding of what he was getting himself into!! He loved the entire experience! Thank heavens!
So therefore we felt we only needed a few days away to relax and debrief on what was the best night of our lives. We really were on such a high! We spent two nights in Flinders on the Mornington peninsula which was perfectly quiet and relaxing for us both as we came down from our excitement and had time to recount the whole experience to each other. A great start to married life.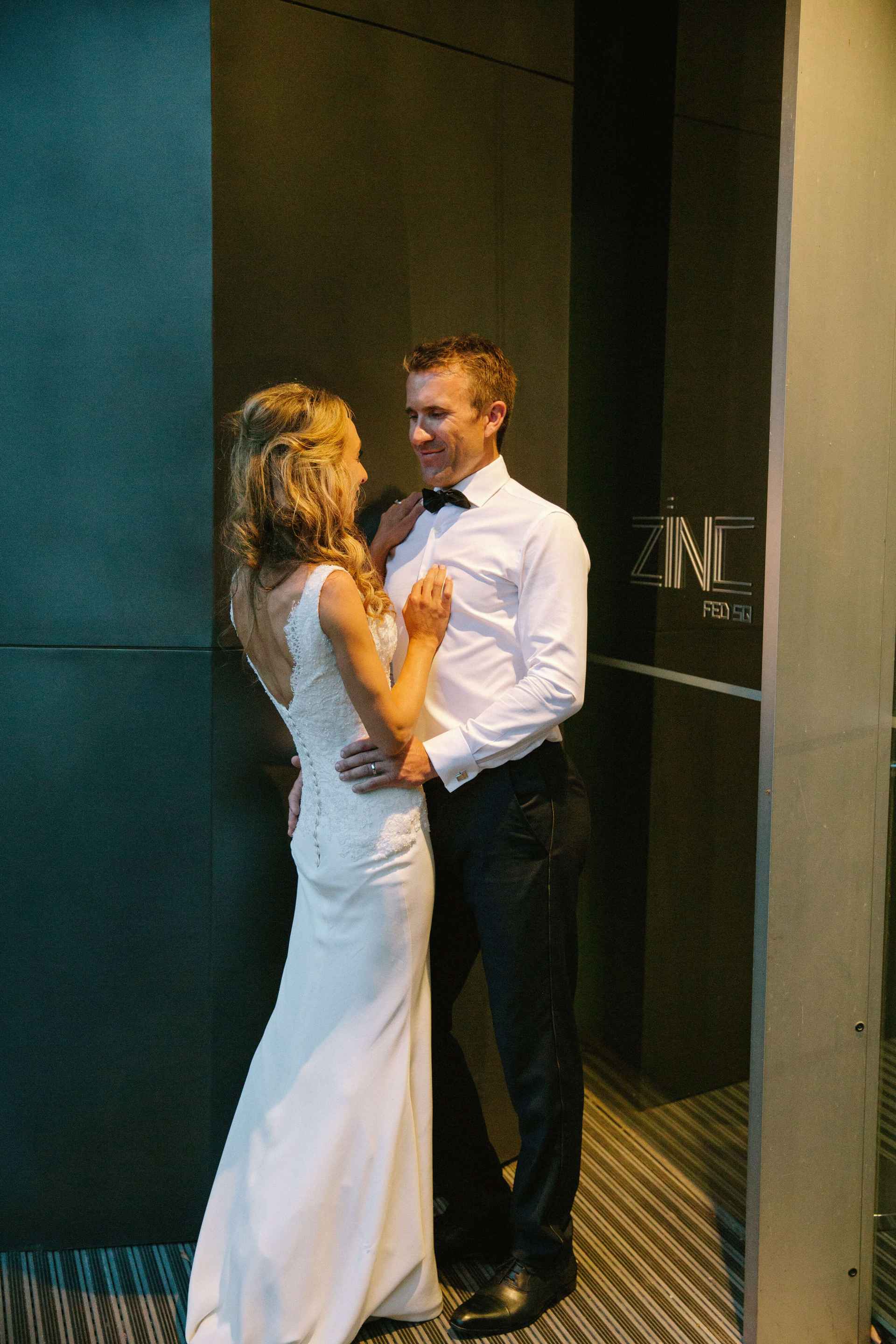 Do you have any advice for other brides?
The best advice I can give to all brides and grooms for their wedding day is to really make sure the day is about you as a couple. Don't worry about what people think of the styling, flowers etc. Your wedding day, like ours, is a day of commitment to each other and if you are happy it will all flow beautifully.
As long as you consult each other and choose what you both want and love, this will shine through and all the guests will get an insight into who you both are. They will want to celebrate your happiness with you!

And make a point of sneaking away as a couple to enjoy a glass of champagne and soak it all in! Celebrate the new beginning - we did!