On the night of Wayde's proposal, a beautiful dinner at their favourite beachside restaurant was followed by a romantic drive along the Gold Coast shores, stopping intermittently to take in the scenery and to steal a kiss. 
At their final beachside stop, Wayde dropped onto bended knee and spoke the most beautiful words Shayle had ever heard, asking her to be his wife. Says Shayle, "I knew that I wanted to marry this man and when he finally proposed I felt like my heart would explode!
The rolling sand dunes and crystal clear waters surrounding Couran Cove Resort proved the perfect location for the couples' wedding day. Being nature lovers, the passionate artists chose the resort for the surrounding beach and bushland setting. 
The outdoor Mango Chapel was filled with excited guests as the beautiful bride entered at her father's side.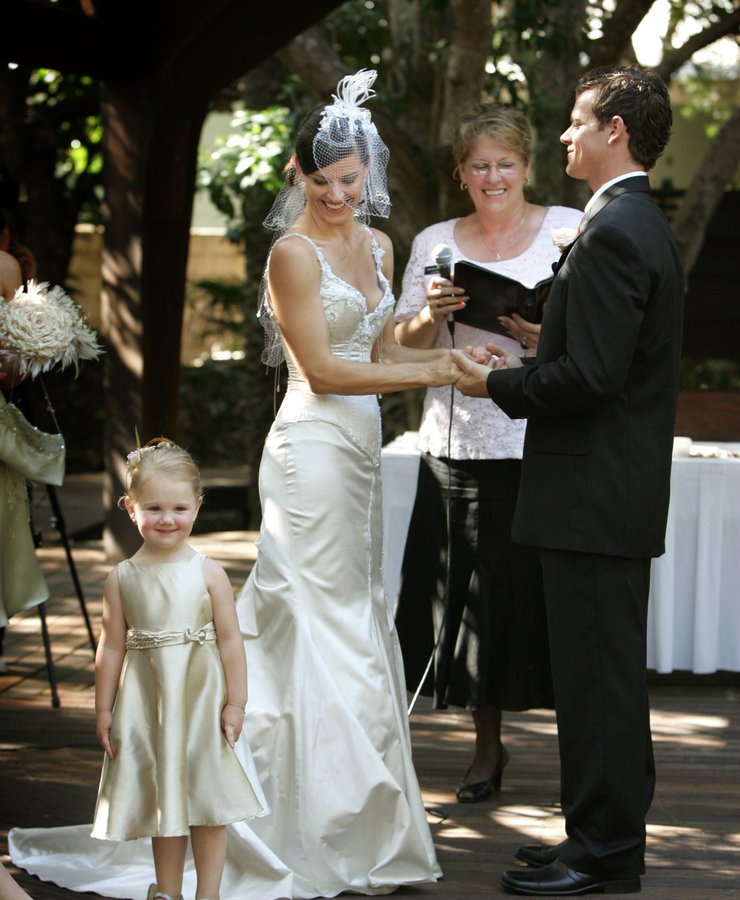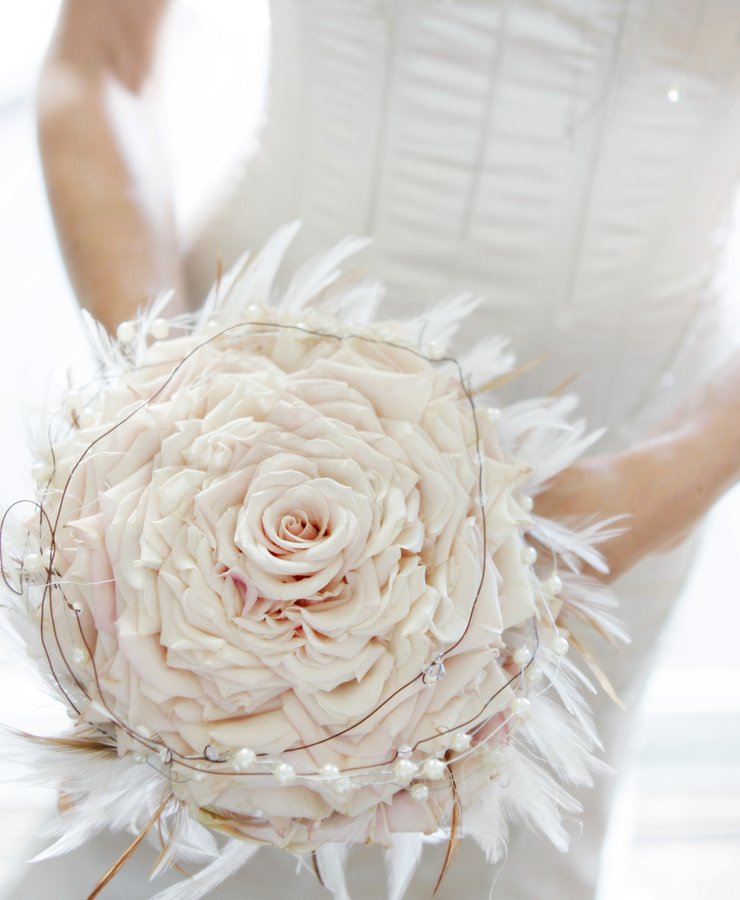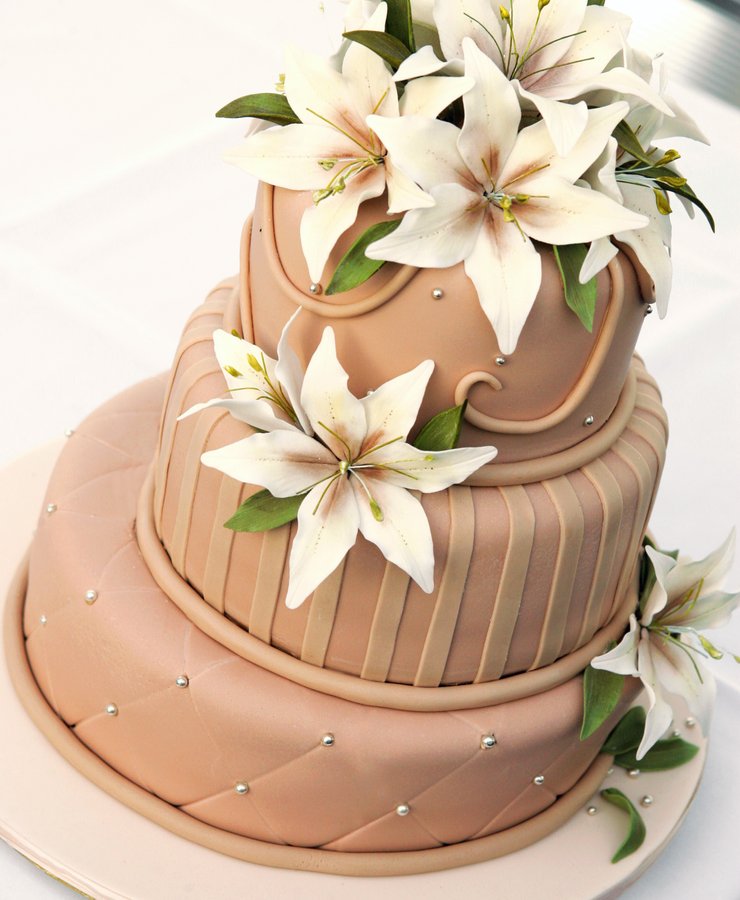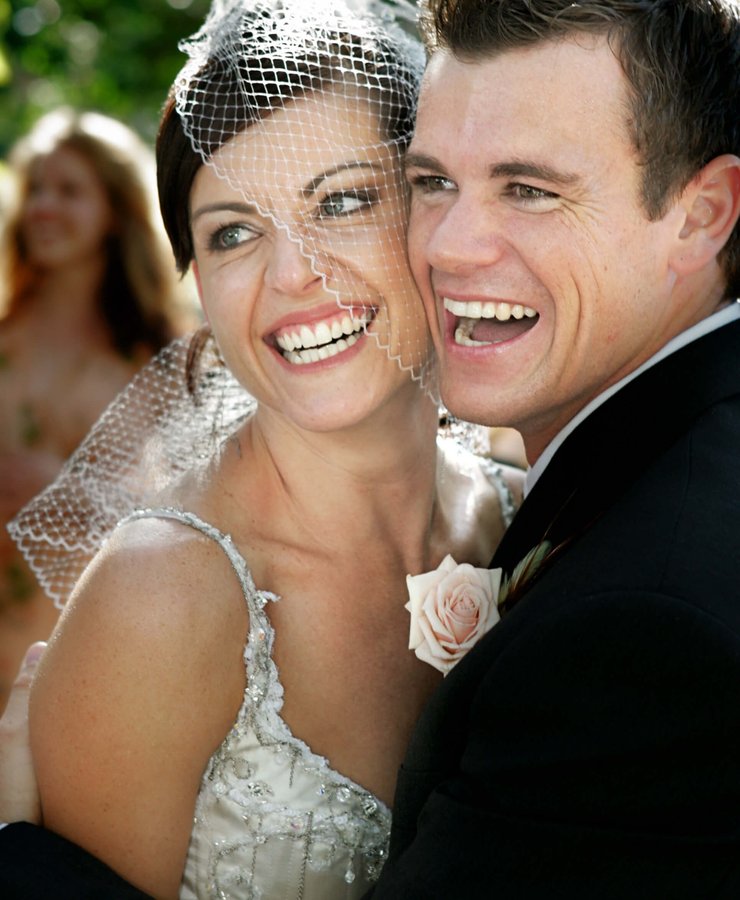 The bride looked stunning in a vintage inspired gown, the product  of a collaboration of ideas and concepts.  The antique oyster-coloured, silk Juliet satin sculptured gown had detailing of wire twisted beading on an intricate lace, with delicate crystals suspended by fine chain from the bodice. A fascinator finished the look perfectly.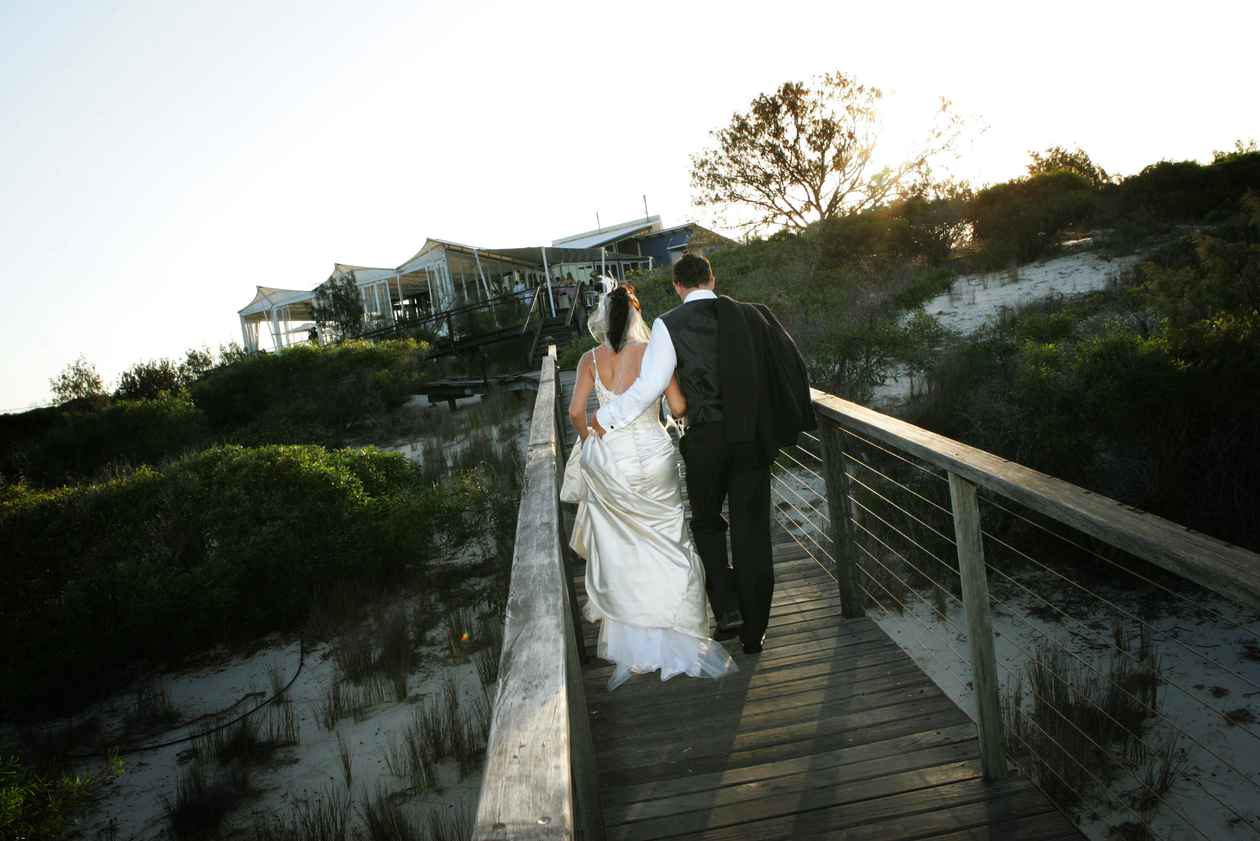 The bride and her bridesmaids each carried a unique bouquet – one huge soft pink coloured rose that had been carefully hand-constructed from hundreds of individual rose petals. Floaty emu feathers and pearl beaded wire framed each single bloom. Even the groom's lapel pin featured a single pink rose and emu feathers to match his bride's bouquet.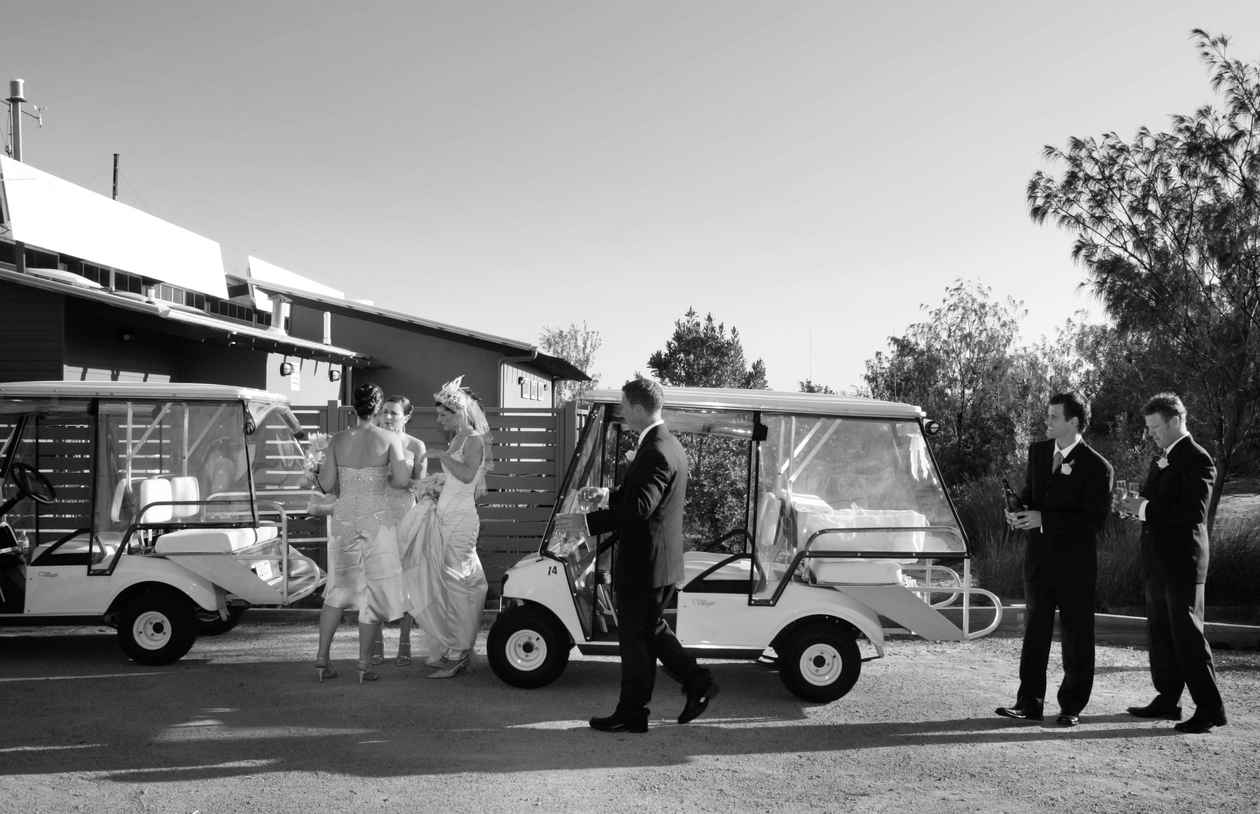 The couple did not take their eyes off each other for the duration of the emotional ceremony, soaking up the moving experience. On being pronounced husband and wife, Shayle threw her hands up in the air in celebration as guests cheered. 
After the wedding, celebrations continued high atop the sand dunes, before the happy couple made their way along the boardwalk to the reception.