How did you meet?

Simi & Jeremy met a number of years before they started dating, meeting at Myer while Jeremy was working, and Simi was shopping for an upcoming overseas holiday. Turns out, she was going on the same tour as some of Jeremy's friends!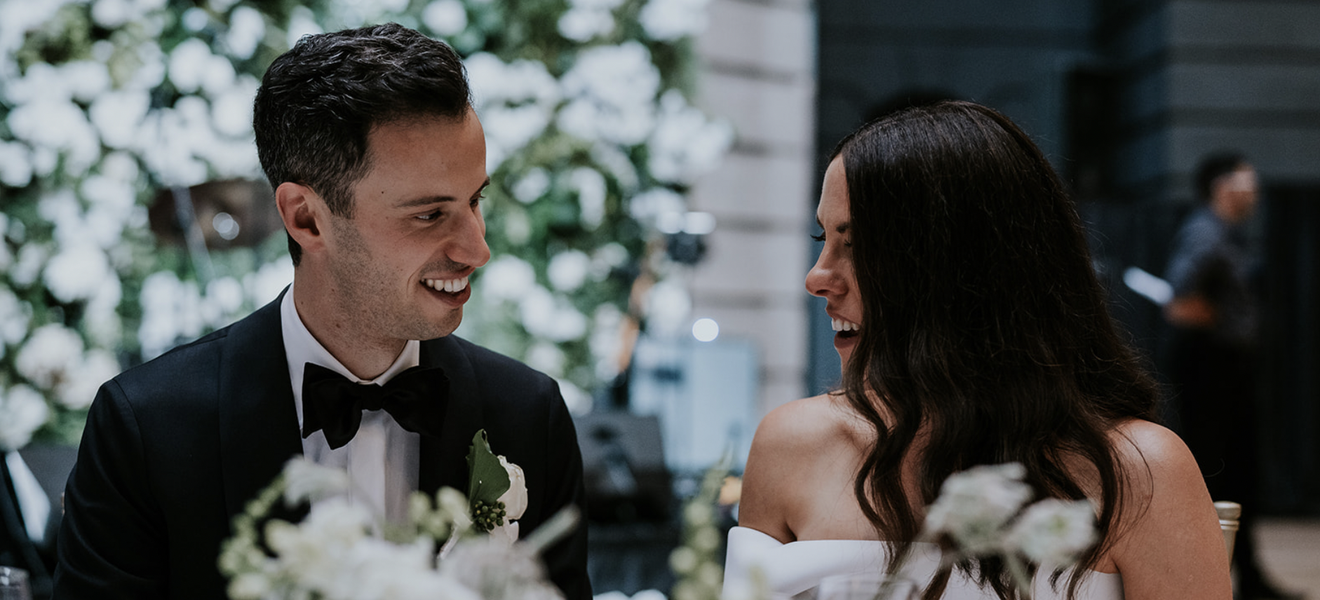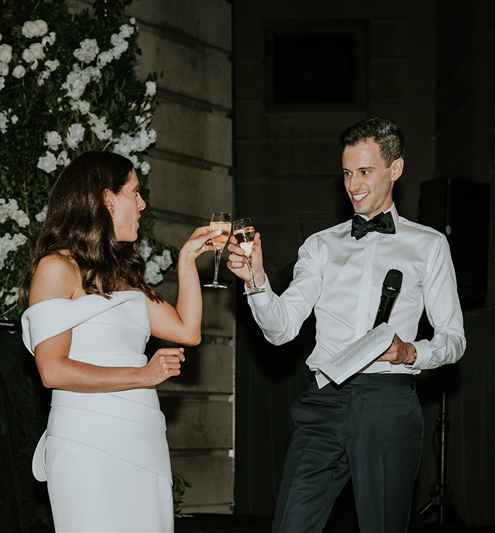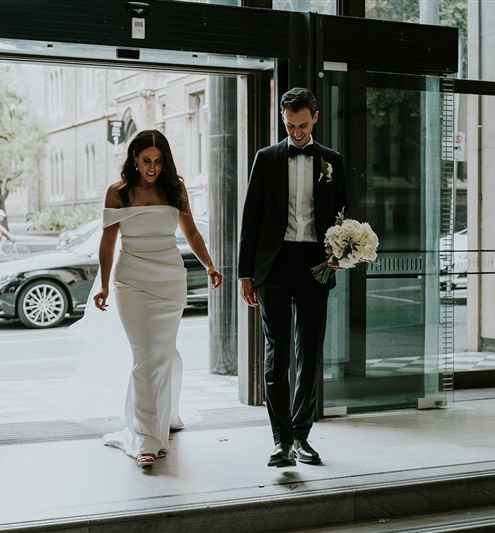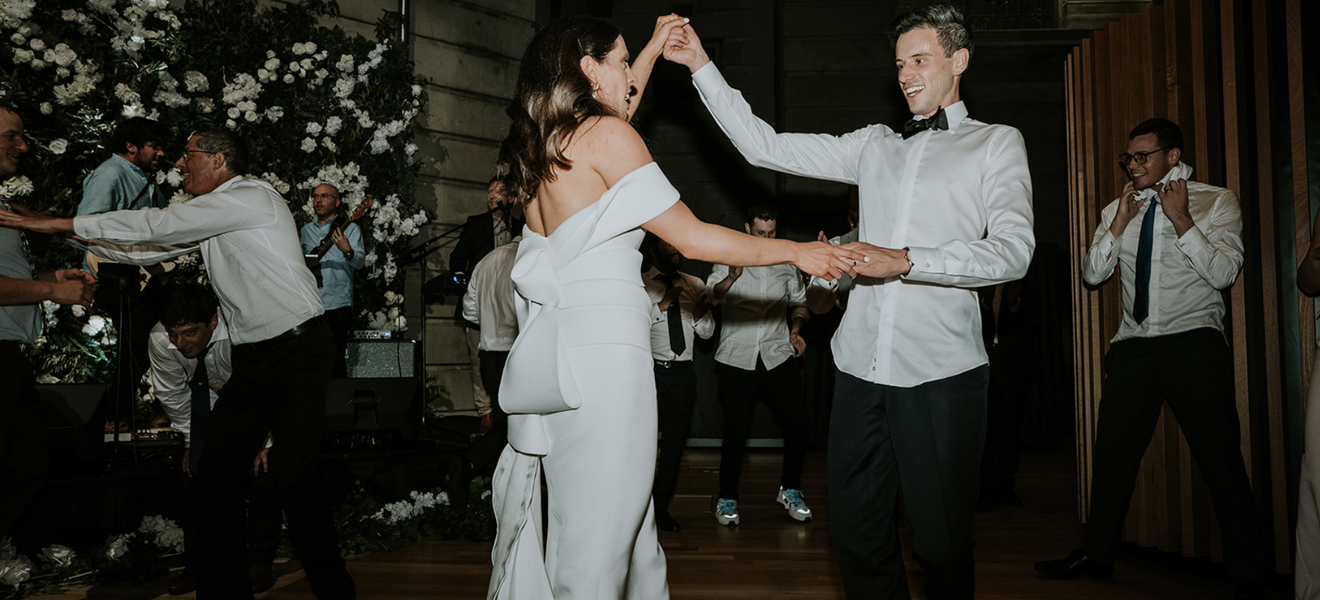 Tell us about the proposal.

Their paths then crossed again on a night out, and they stay in contact throughout the years. Fast-forward to 2019 to a trip in Tasmania. After a beautiful hike to Winglass Bay Beach, Jeremy handed Simi a story book he made himself, retelling the story of the relationship. The last page asking, "Will you marry me?", as he was down on one knee!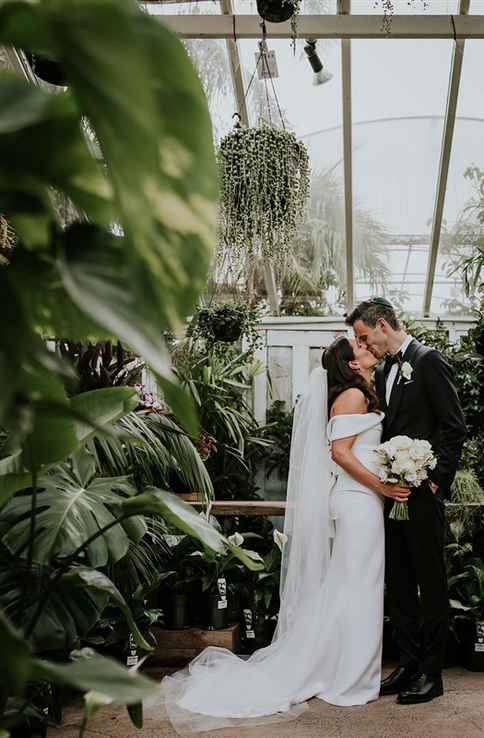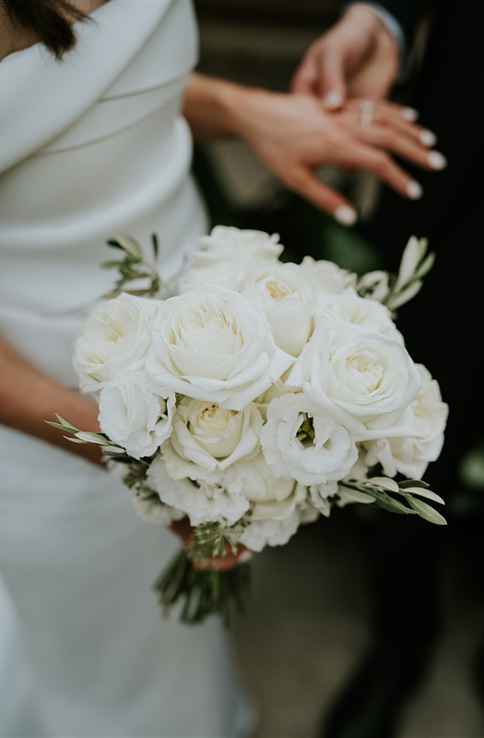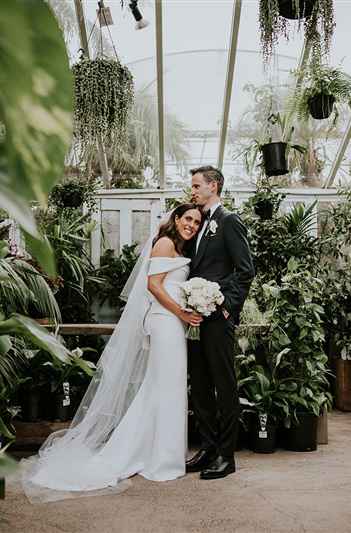 How did you choose your Venue and location? Why?

When asked why they chose their venue, and why, Jeremy and Simi said, "The State Library was the first venue we looked at for our wedding reception and we instantly fell in love. We were immediately drawn to the history of the building, its association with Melbourne (we are both born and bred Melbournians) and how spectacular a space it is. We looked at a few other venues, but none could compare as it was more than just a "venue", but rather a historic building that has so much charm and character."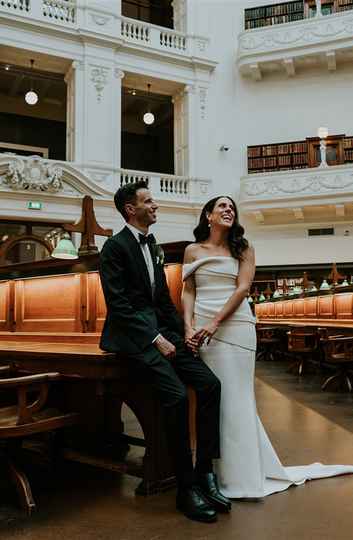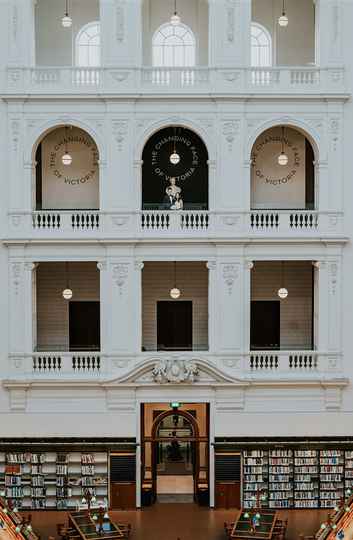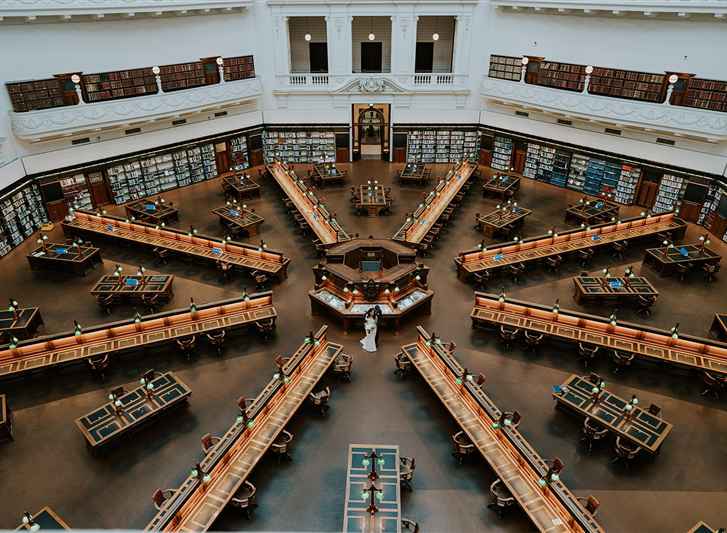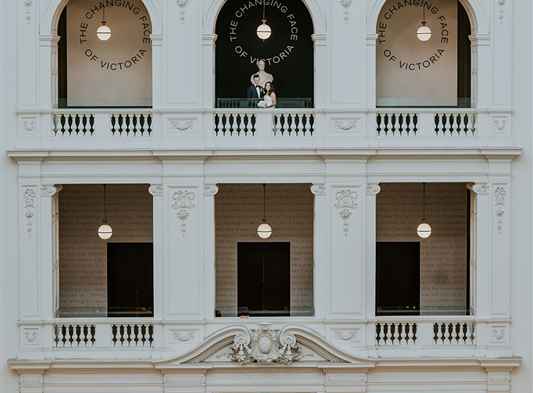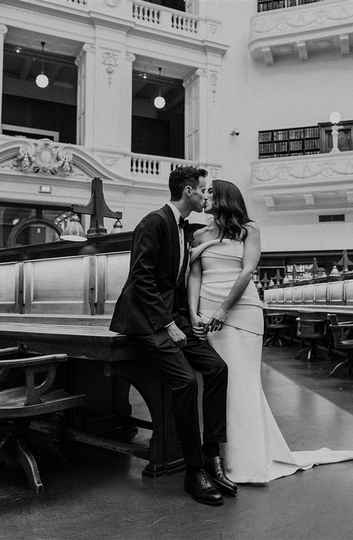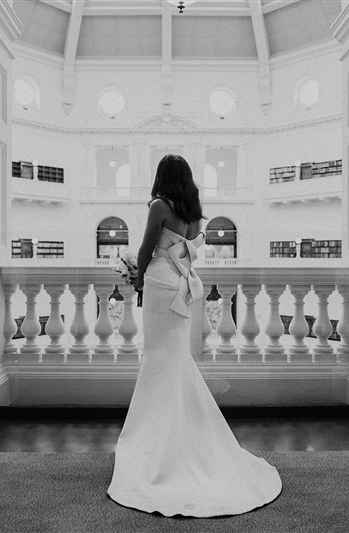 Tell us about your Gown (style, how you found it, what you loved about it). What about the groom and the bridal party fashion choices?

Simi had a stunning custom gown made by Cappellazzo Couture. Made with Cappellazzo's signature neoprene layered material on the top half and a silk underlay which went all the way to the floor. Simi loved how it was so simple, yet elegant. She loved Cappellazzo's ability to understand bodies and what works for each person. Having it custom made also meant that it was one of a kind, which was incredibly special.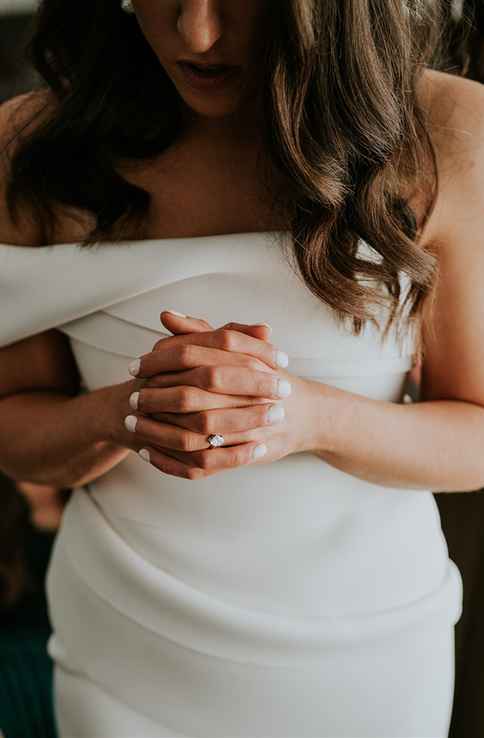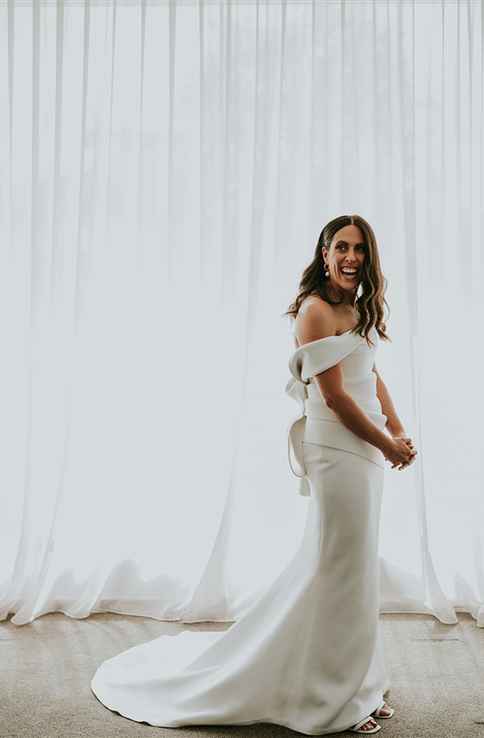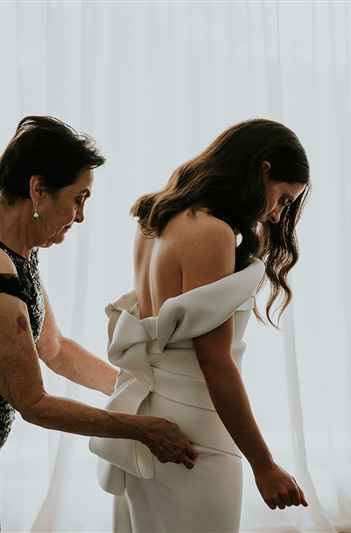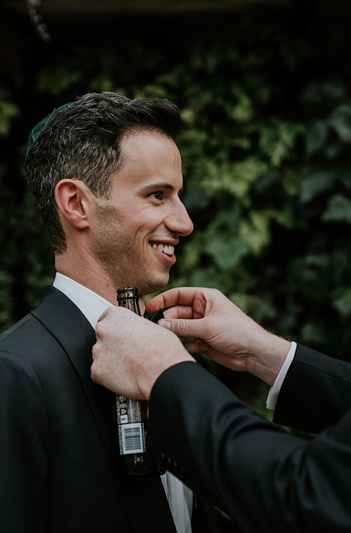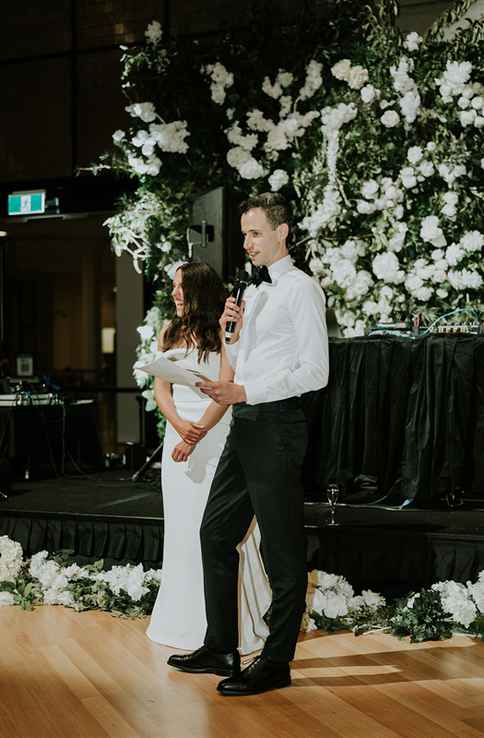 What Style / Styling did you choose for your wedding? (eg: colour scheme, flowers, stationery, cake, transport, details, themes, inspiration, the overall "look and feel")

Jeremy and Simi entrusted Alicia from Party Hustle with all styling decisions, "we're so glad we did, as the venue looked incredible!" Alicia worked with a colour scheme of green, gold, and white, choosing to style the tables with alternating high and low florals with tea lights. Accompanied with arrangements for the bar, and an amazing floral feature wall behind the Band and DJ. This styling was all tied together with gold Tiffany Chairs, gold cutlery, green napkins and nude place cards and menus. "We were also fortunate to have Simi's Uncle (Zelman Lew art) paint us a custom welcome sign which was a special addition to the venue for us"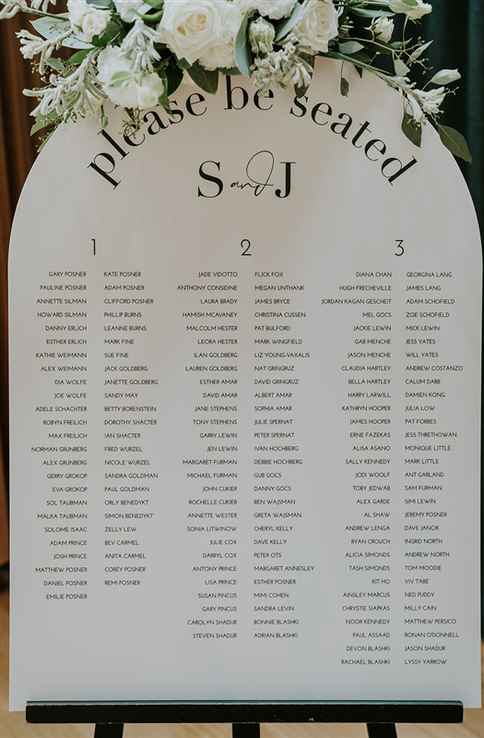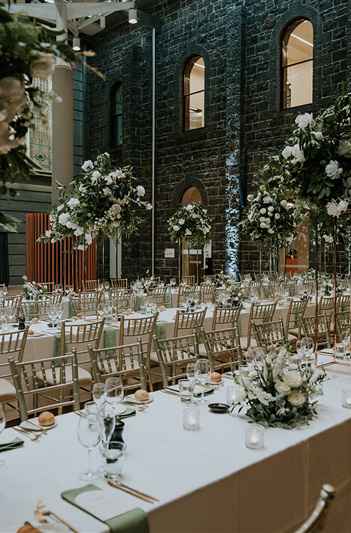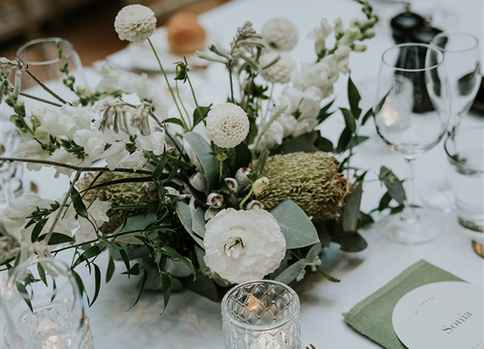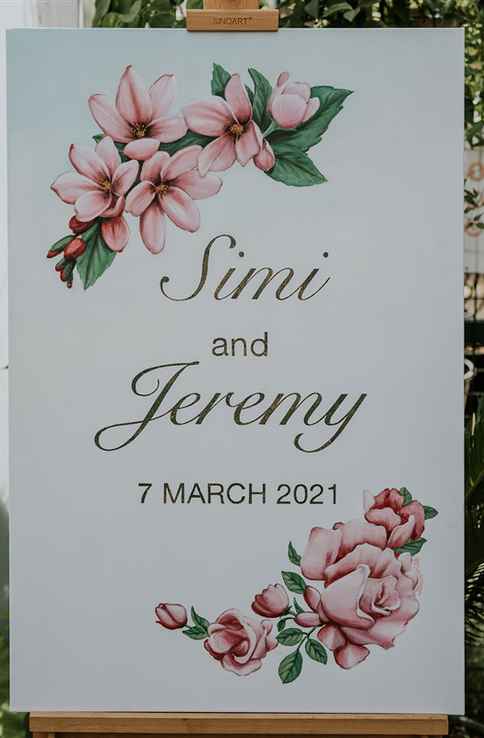 What were the the highlights of your day?

One of their favourite moments of the day was the Badeken (veiling ceremony), similar to a first look, customary to a Jewish wedding. It was their favourite part of the day, as it was the first time they saw each other, all dressed up and ready to go! A special, intimate moment, as a private ceremony taking place with only immediate family and close friends.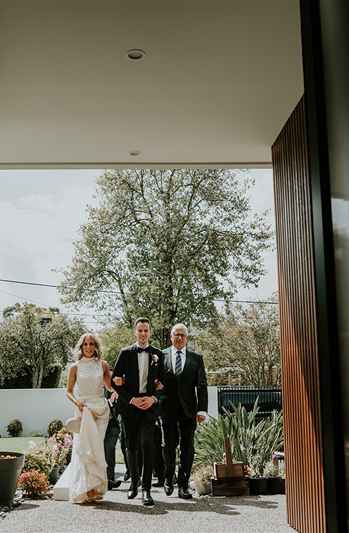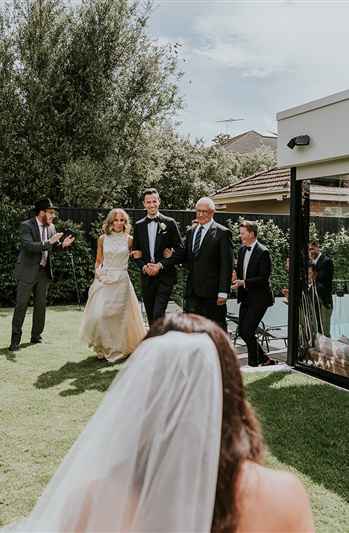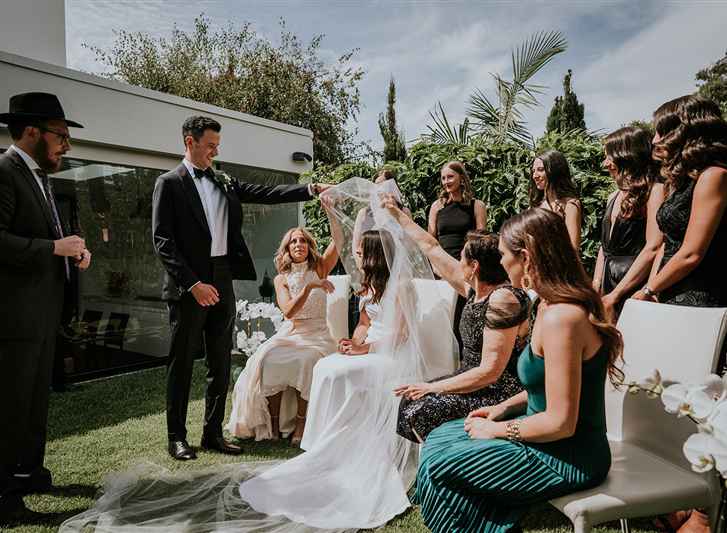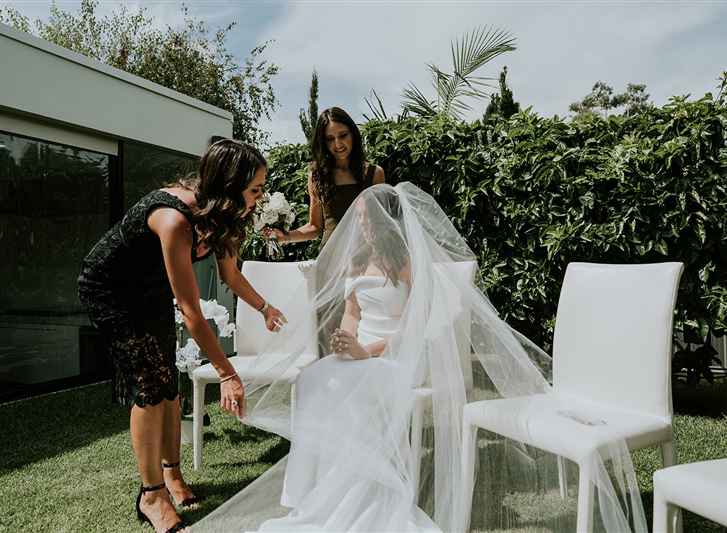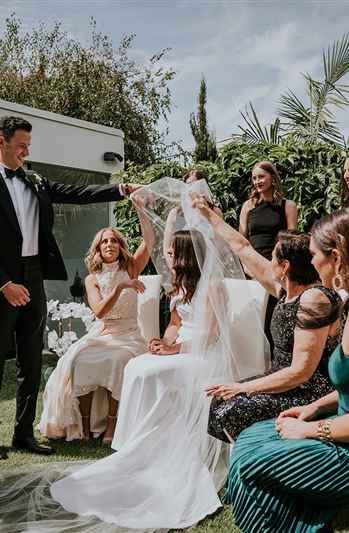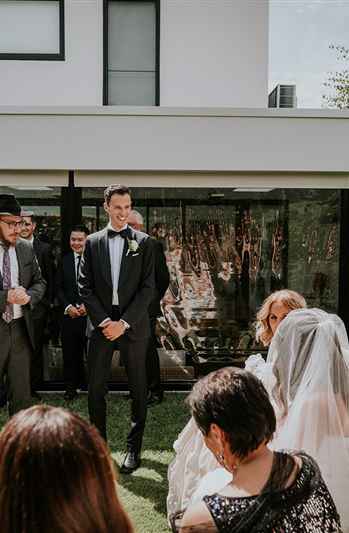 Tell us about any funny, poignant, challenging or emotional moments?

Jeremy and Simi had booked this special day before COVID-19, and it was a year of waiting and seeing how everything would unfold. "Having 2020 as the lead up to the wedding made planning difficult not knowing what was going to happen. However, having the day finally arrive and be able to go ahead as planned was a massive relief. It was a lot of fun seeing family and friends being able to celebrate and enjoy themselves!"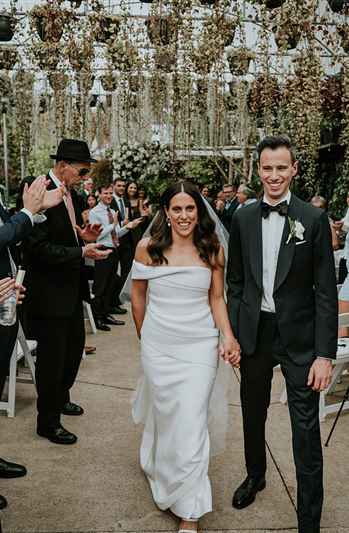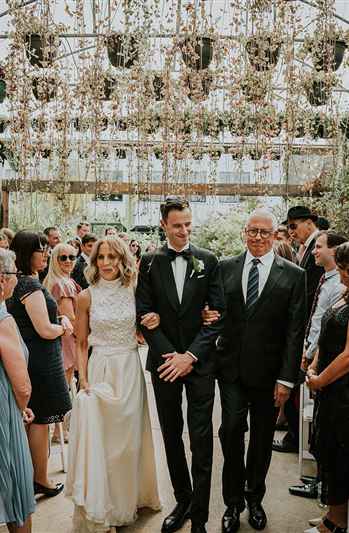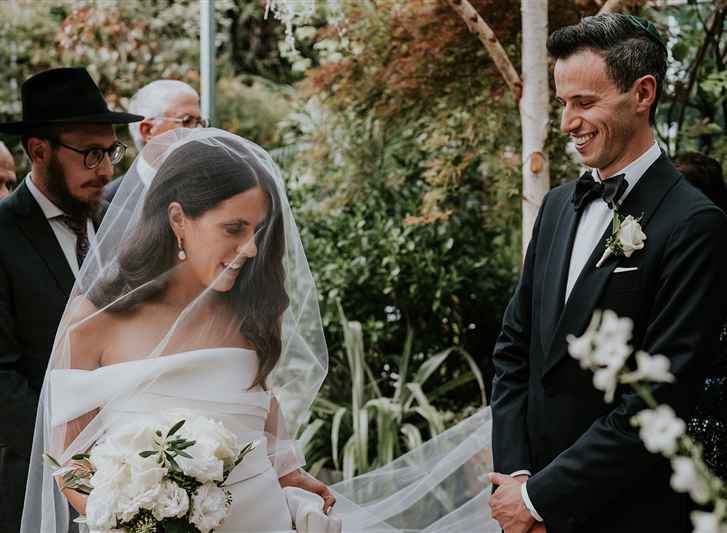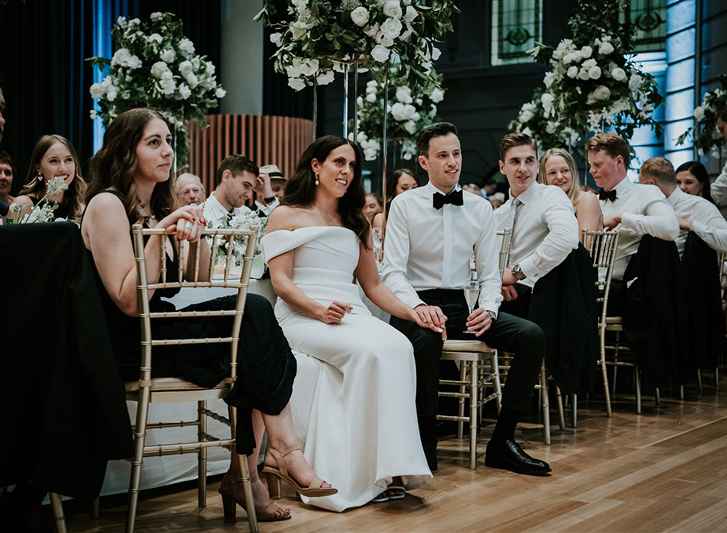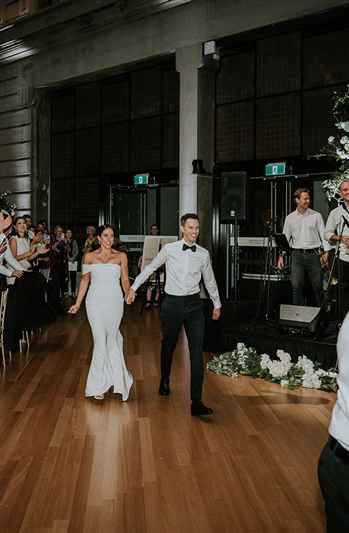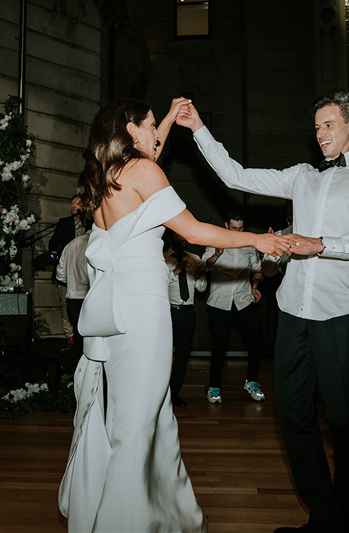 Do you have any advice for other brides?

"Trust the experts! While you may think you want to be across every detail of planning your wedding, knowing when to trust the advice of others was extremely important. Your suppliers are across their various areas of expertise. Also, thank the team at Showtime for all their support in the lead up to, and on the day. Everything on the day ran smoothly and we could enjoy ourselves without having to worry knowing we were in very capable hands!"
 Is there anything else you'd like to add?

When asked were there any decisions or preparations you're glad you made for the big day, Jeremy and Simi told us, "We decided to have a personalised message to each of our guests on their place setting. While being very time consuming, they were so much fun to write. As every single message was unique, it allowed us to share a funny story, favourite memory or simply let the guest know how much they meant to us."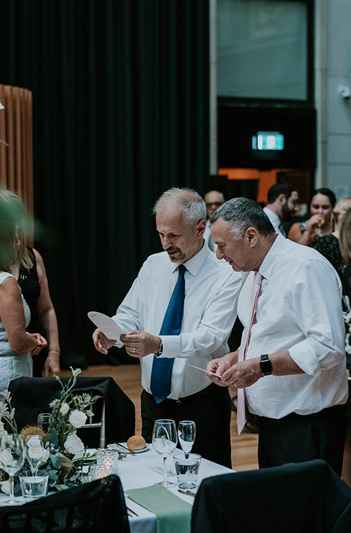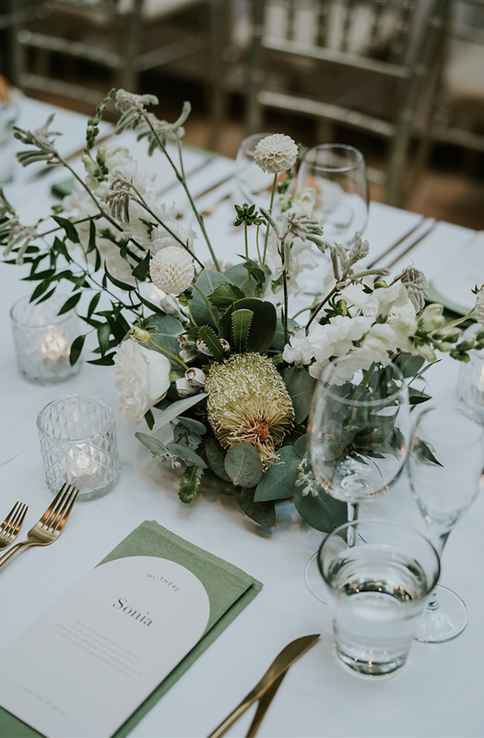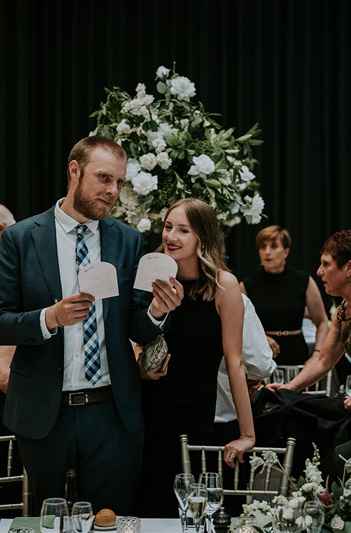 On a beautiful Sunday in March, Simi and Jeremy had their wedding reception at the incredible State Library Victoria, in Conversation Quarter.
A room that melds three centuries of architecture under one roof; the courtyard space features the Library's original bluestone wall as a one-of-a-kind focal point, backed by the Edwardian arched windows of the La Trobe Reading Room and topped with postmodern roofing.