It was an exciting year for Stefanie Orlando and Matthew Purves with a holiday in Europe, their engagement and finally their wedding. They hosted an intimate lunch reception for 69 guests at Stones of the Yarra Valley.
Describe the wedding planning.
We wanted to have a short engagement. As we already lived together we thought, 'There's no time like the present!' We planned the wedding together in 4 months and made sure the day was a true reflection of us.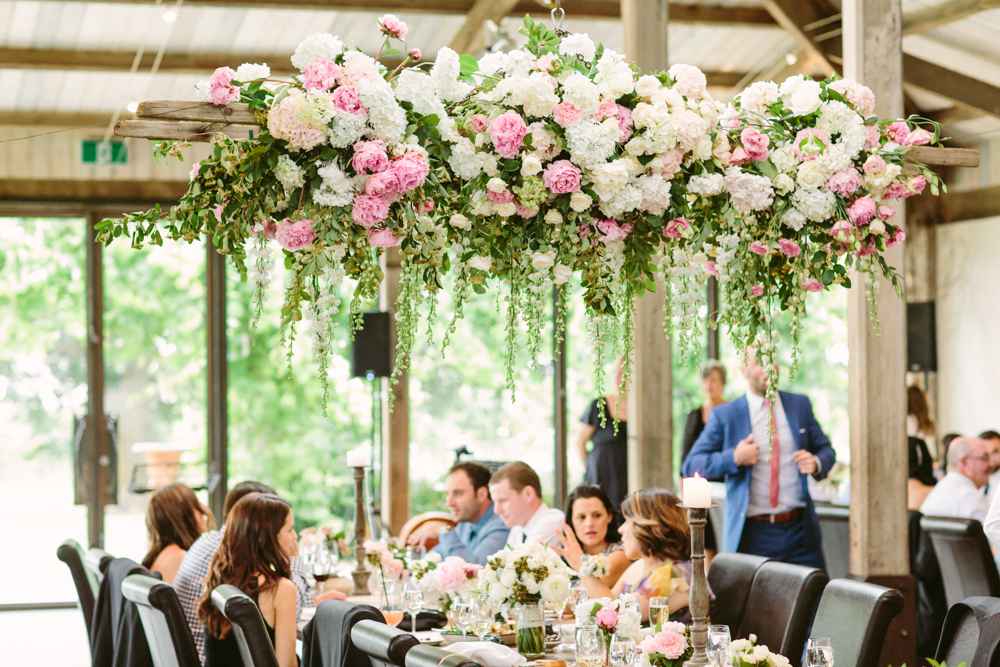 What were the main styling elements of your wedding?
The venue had a rustic chic charm that influenced our styling. We had generous flower decoration of roses, falling delphinium and hydrangeas in pretty pinks, blush, whites and greens. The floral installations contrasted nicely with the timber backdrop of the reception room. 
My maid of honour created our statement wedding cake decorated with cascading antique roses and blackberries. It was a 3-tier naked sponge cake that tied in with our rustic wedding design. It had 3 flavours, orange, lemon and coconut with buttercream frosting.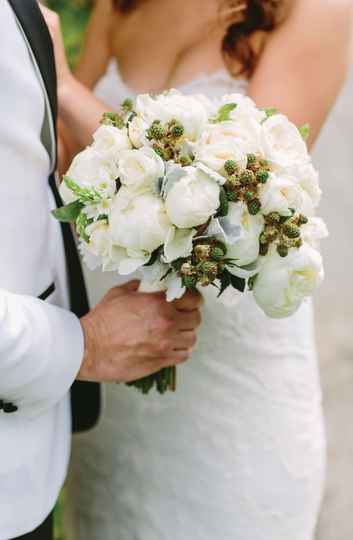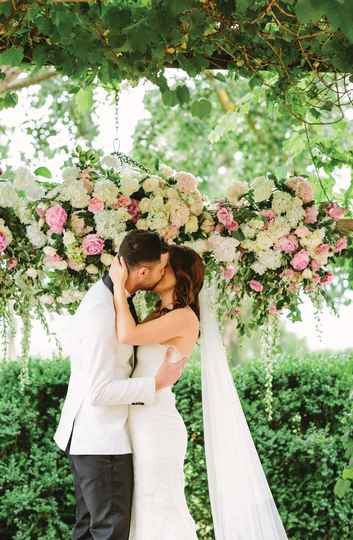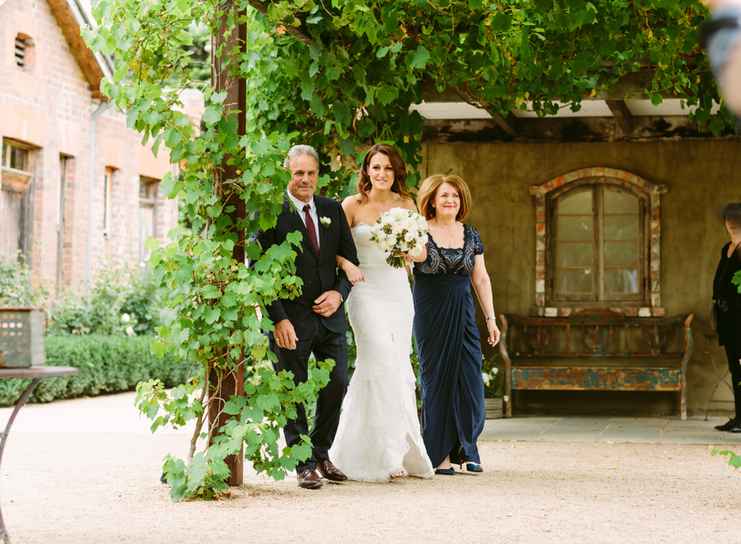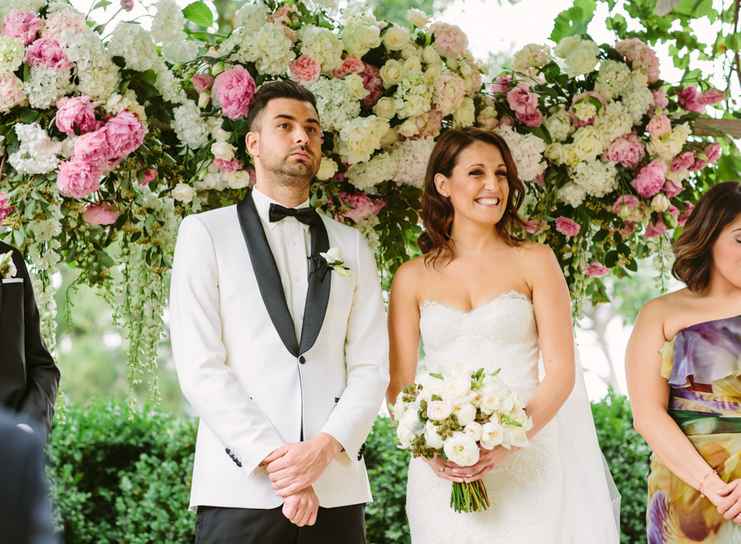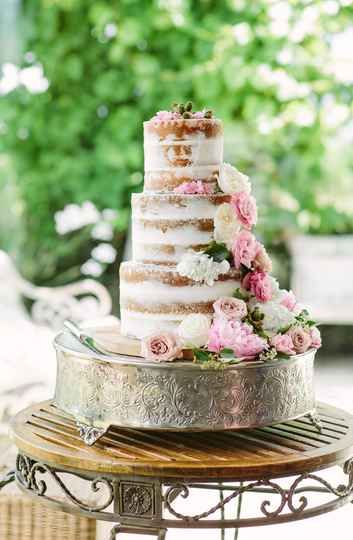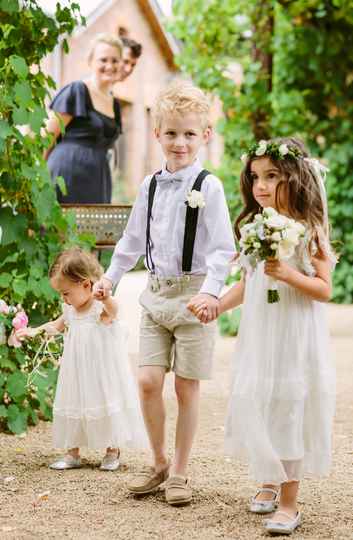 Were there any particularly funny moments at the wedding?
Matthew's best man made a speech that acknowledged the current craze of the 'selfie stick'. He attempted to take a selfie of all the guests but broke the camera in the process! It definitely lightened the mood at the reception. Also, when my niece was walking down the aisle she took off her flower crown and started sweeping the aisle with it!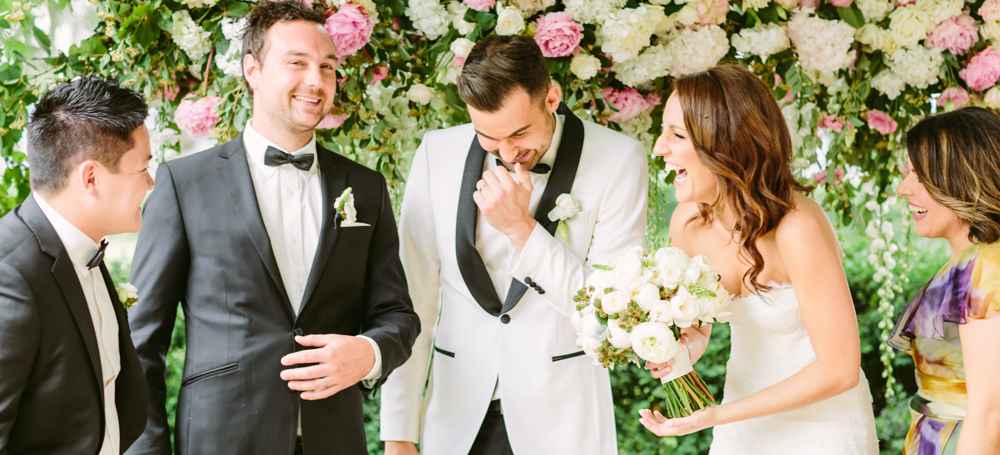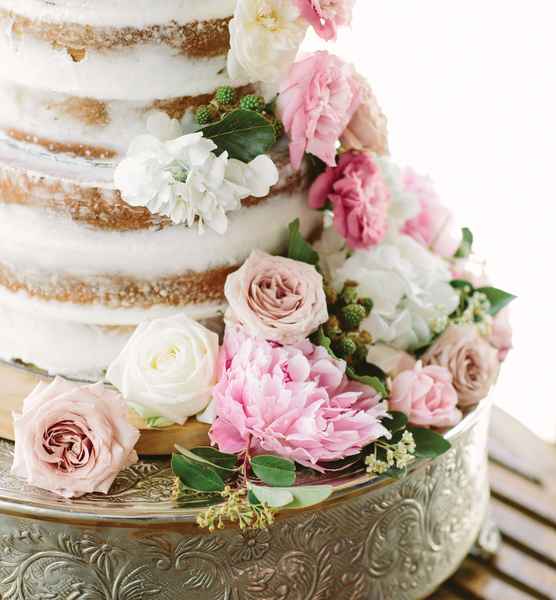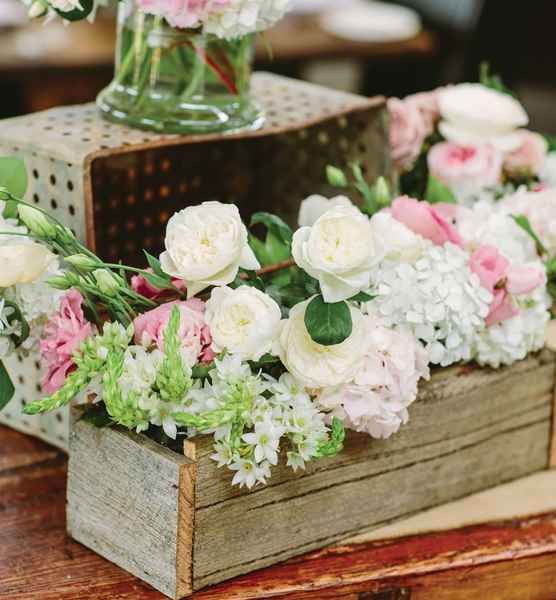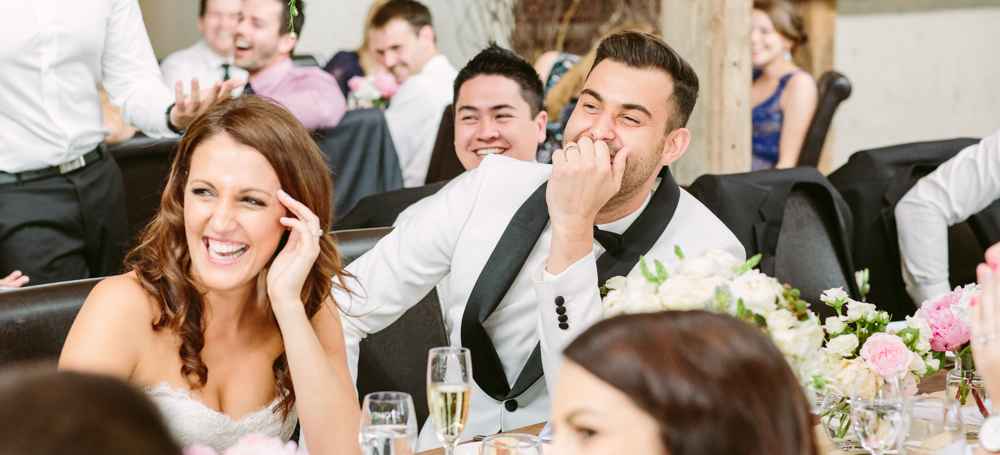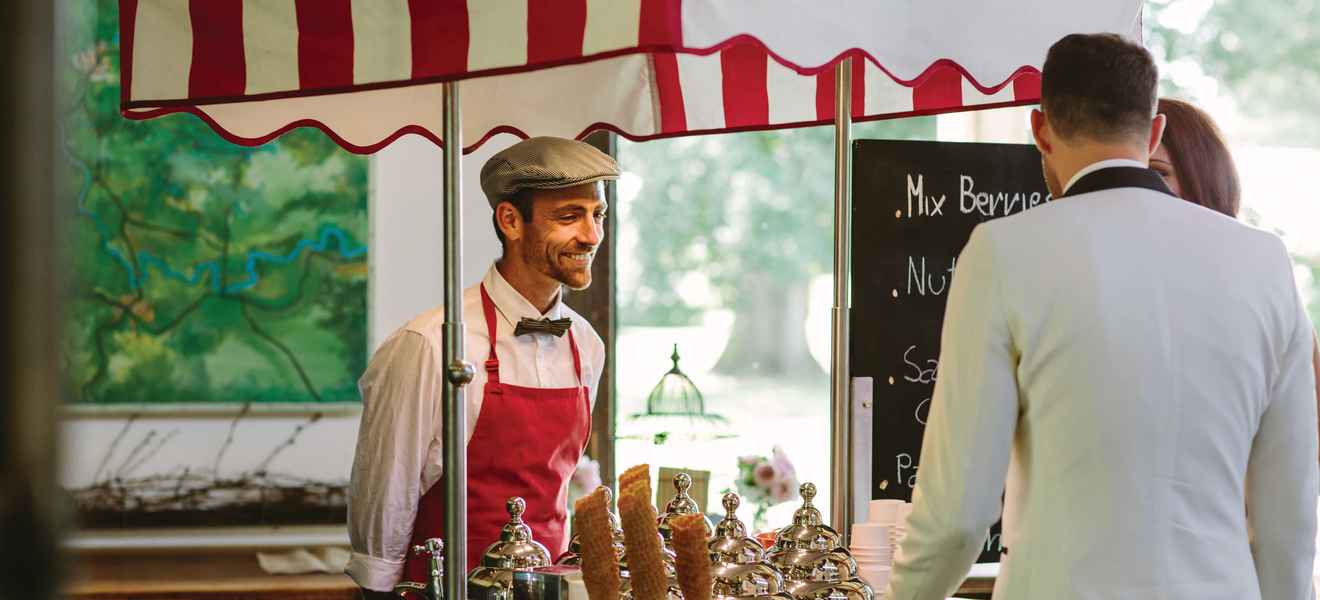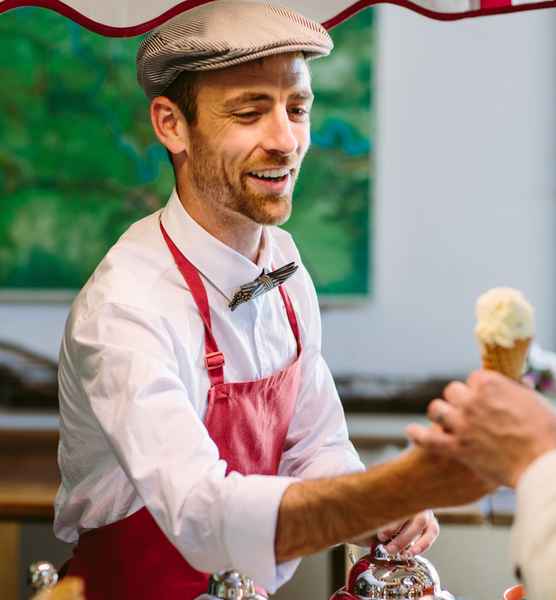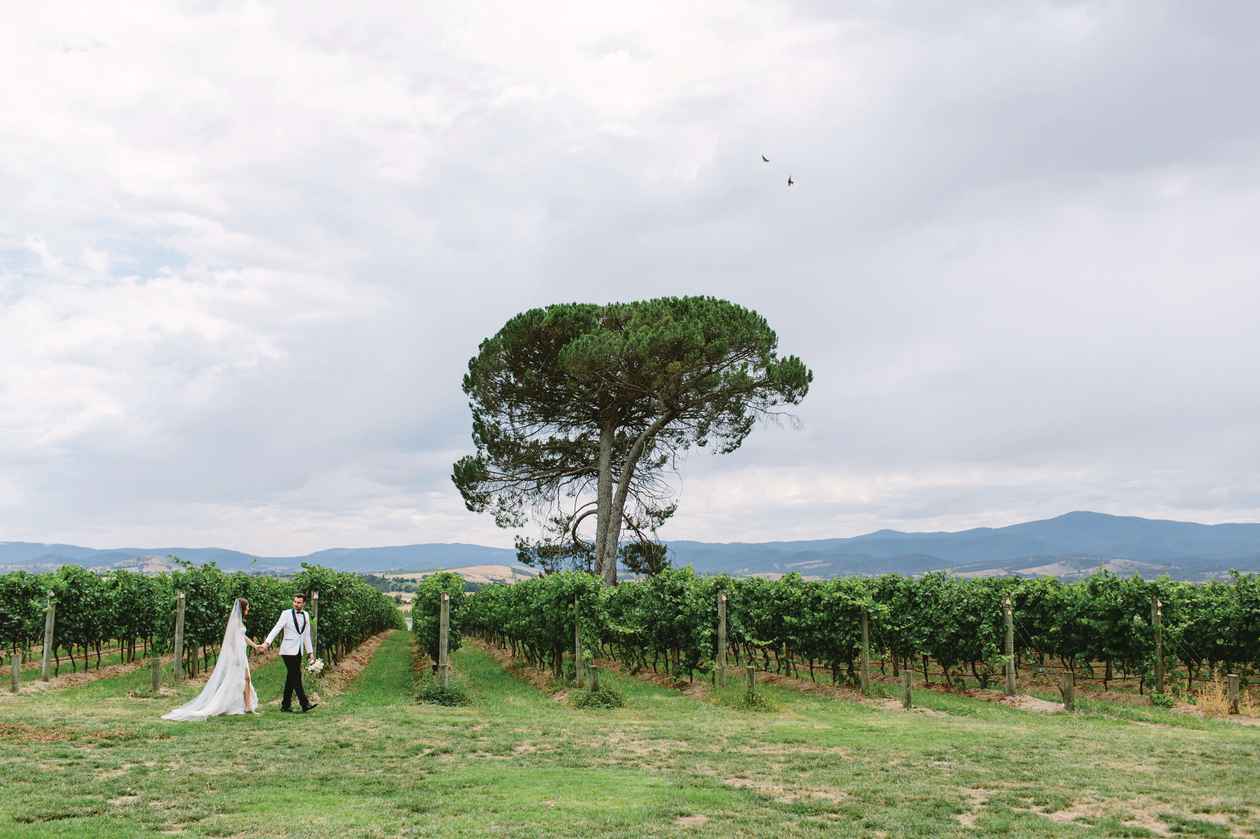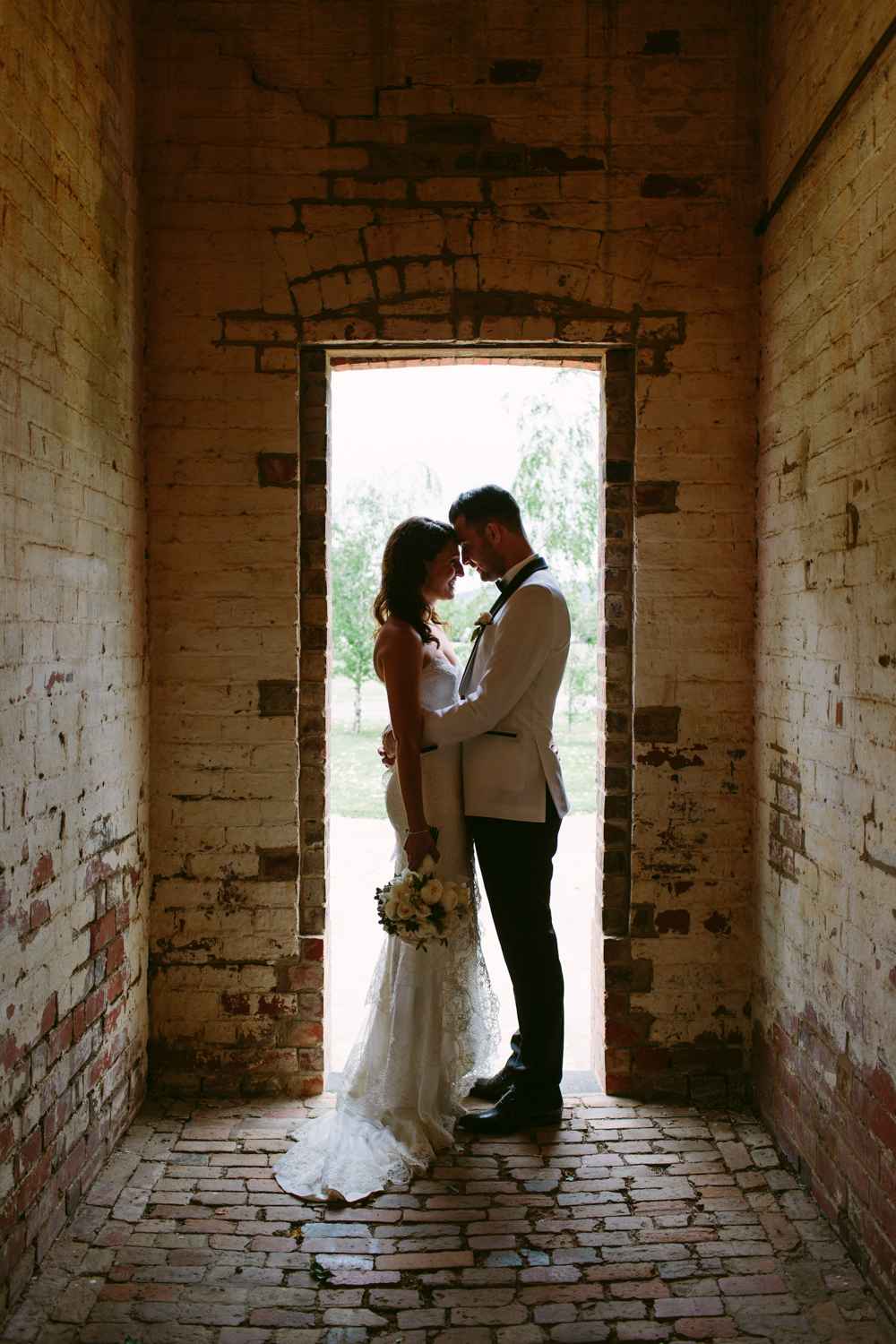 Did you incorporate any specific wedding traditions?
We decided to steer away from most wedding traditions. For example, I had both my mum and my dad walk me down the aisle. They have been incredibly supportive throughout my life so it was very meaningful to share the moment together. 
Also, our bridal party consisted of 3 groomsmen and my maid of honour. Instead of having a separate table for the bridal party at the reception we sat amongst our friends and family.
Looking for more inspirational wedding stories? Visit Real Weddings to find your perfect wedding venues in Yarra Valley!