Even in the midst of the most ordinary lives, magic can happen. Tanya Johannesen believes her magic arrived "barefoot, beer-soaked, moon-lit, rocking and dirty", when the stars aligned at a rock concert and she fell under the spell of Geoffrey Gardner.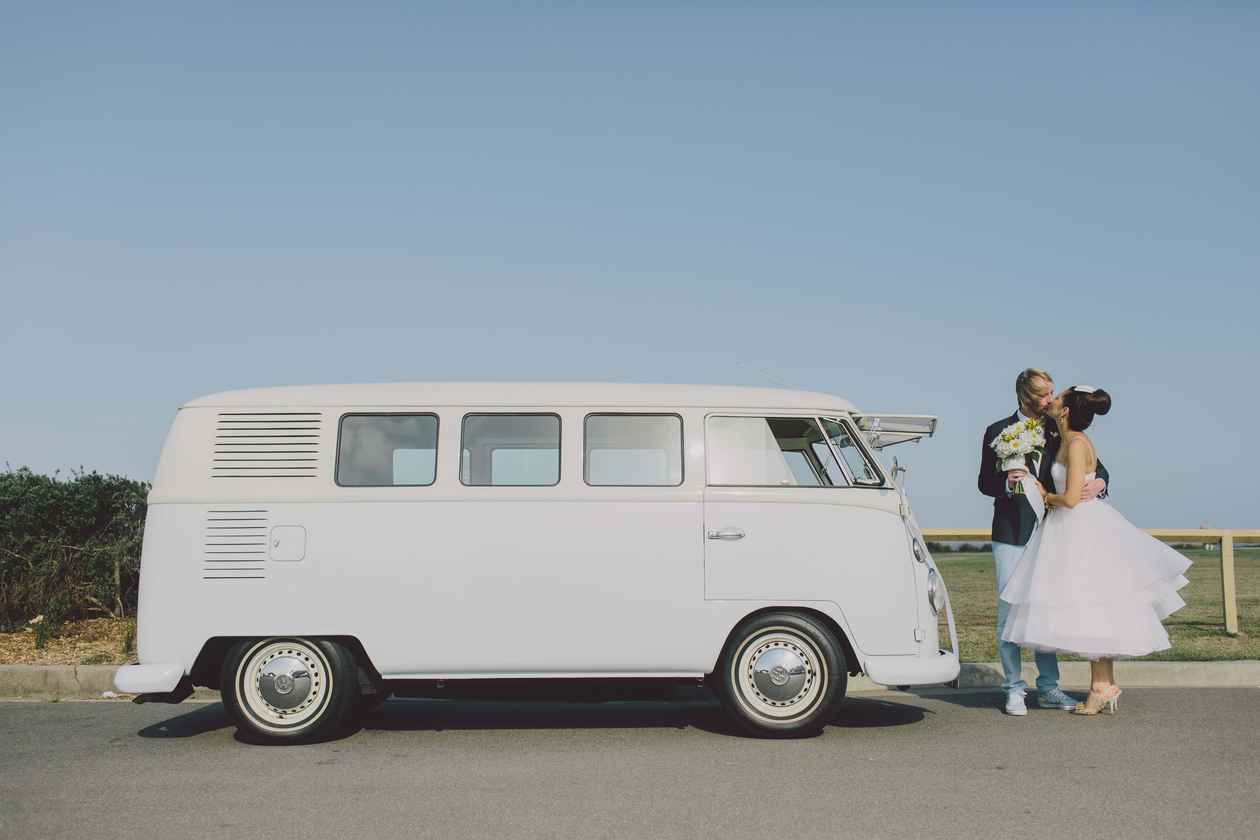 Geoffrey presented Tanya with two rings inscribed with lyrics from one of their favourite songs: 'Cool Kids, Belong Together'. "One was white gold, one yellow gold – and he had this idea of the two of us joining together, but still being separate individuals, belonging together. 
Both the ceremony and reception were a singing, dancing spectacle with a touch of whimsy, and Tanya's 'party frock' gown clearly set the mood. 

"The size was pretty outrageous – it was huge!" she said. "And I also had a giant oversized bow in my hair which was just perfect."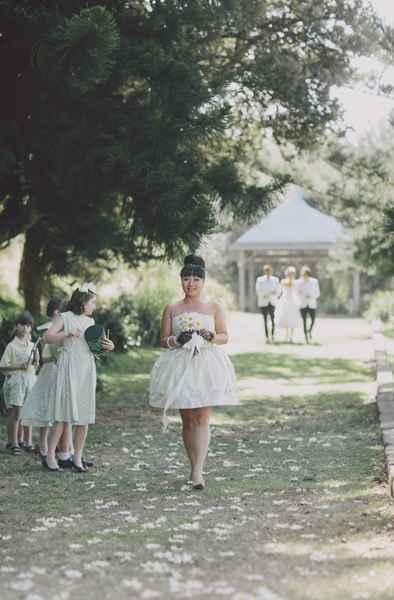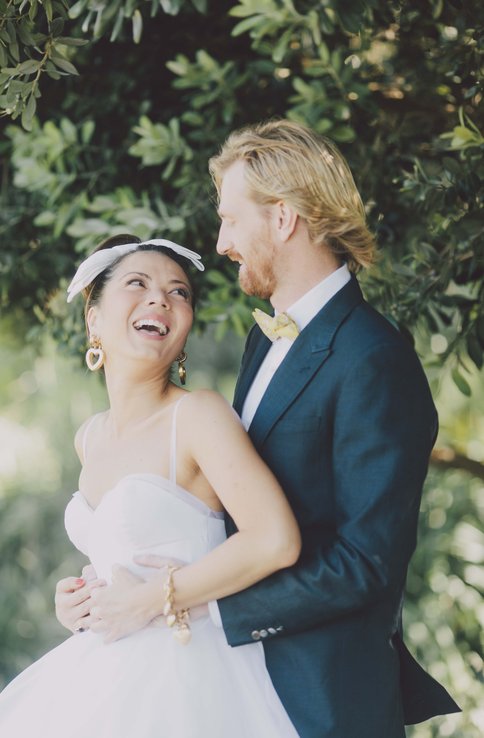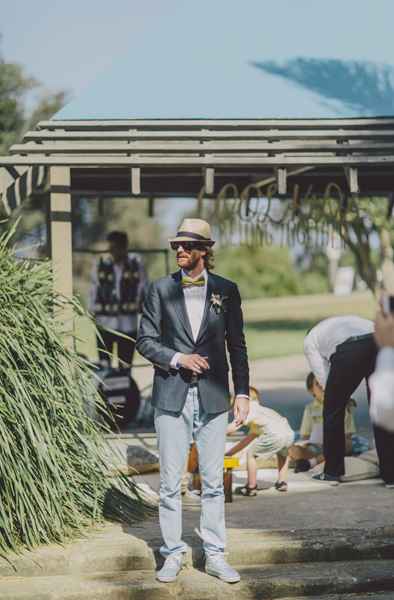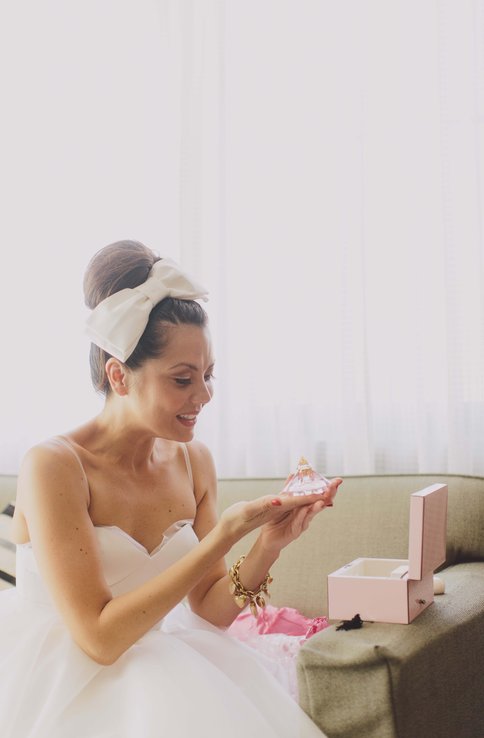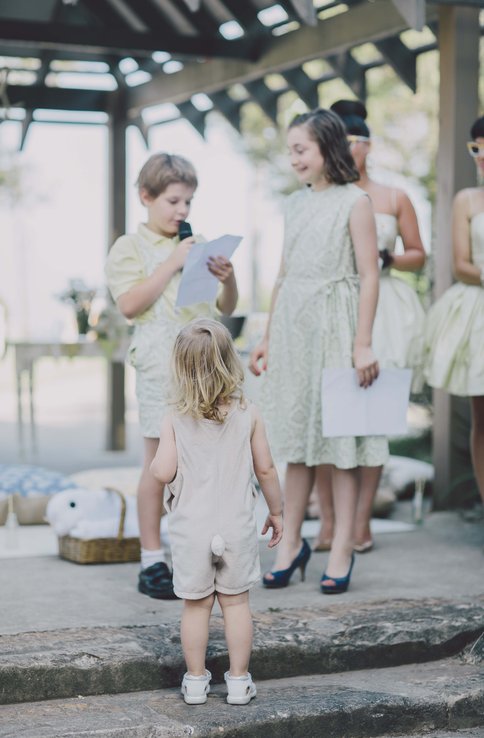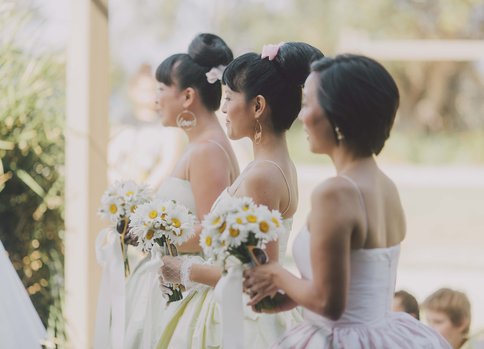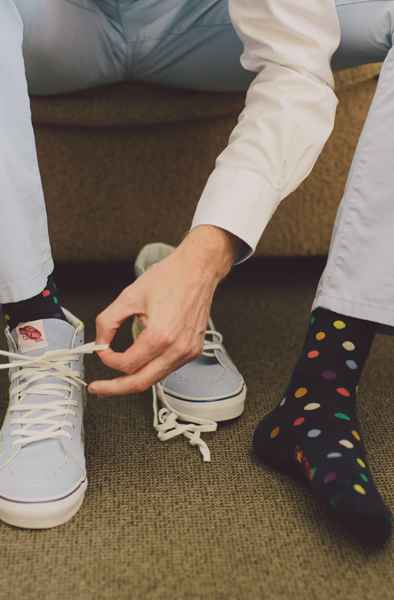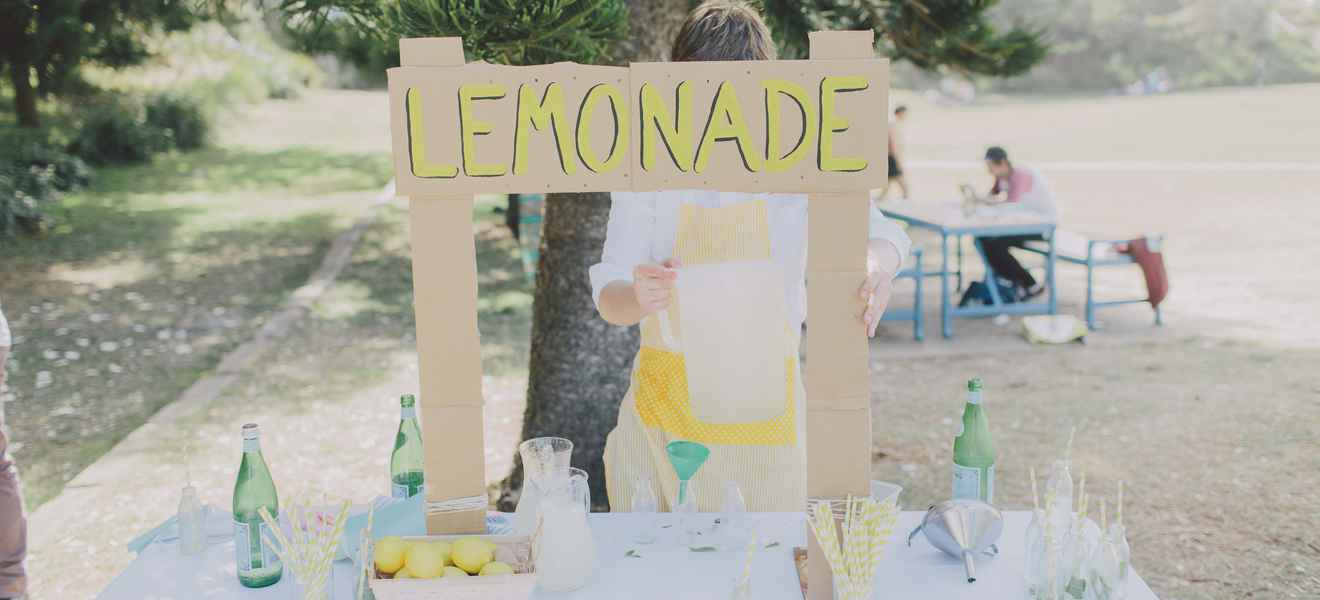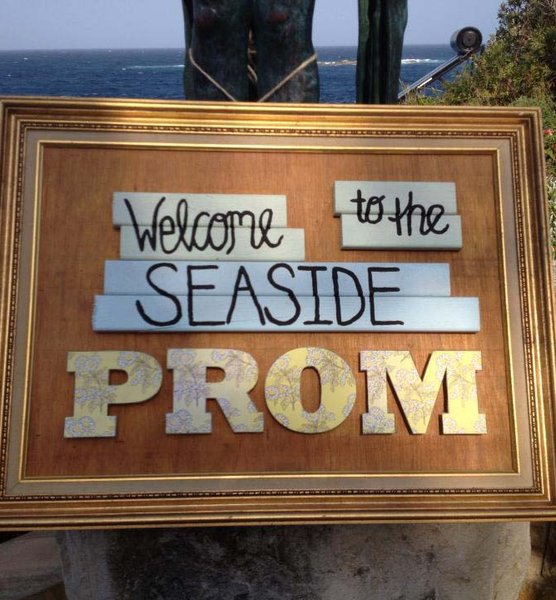 A key highlight was the newlyweds' grand entrance at Wylies Baths, which had been transformed into a Seaside Prom influenced by everything from The Sound of Music to the grunge band Nirvana. 
With leading Sydney caterer, Katering, designing a menu especially for the couple's theme, "it was honestly amazing", said Tanya. "There were the smells of sizzling prawns, daisies, the gentle summer breeze and the sound of waves. Everything just seemed to be in soft focus."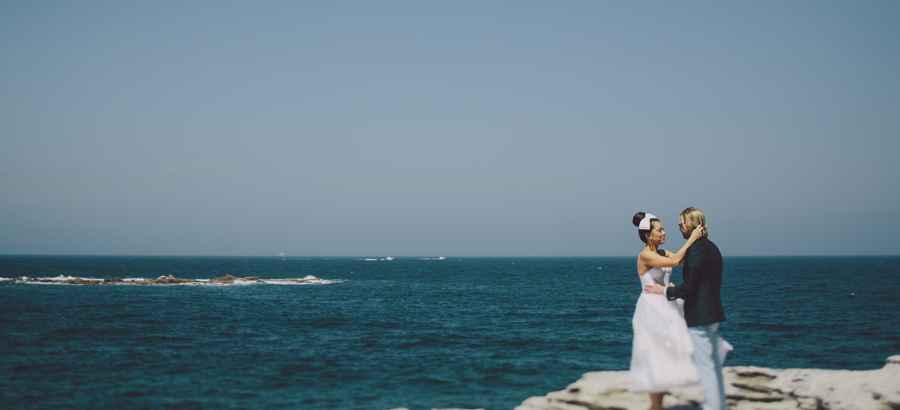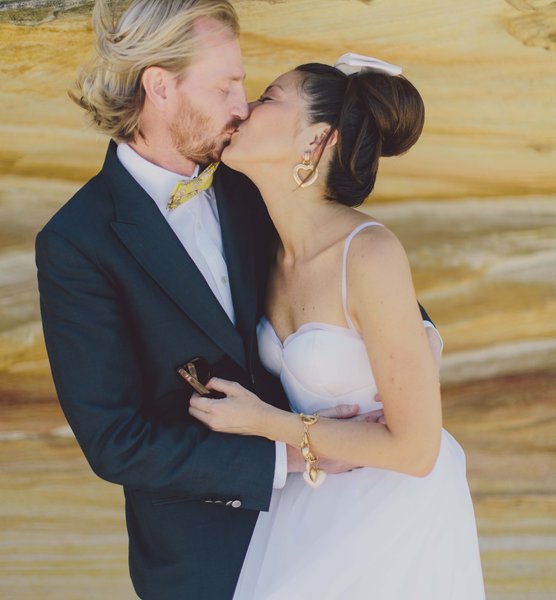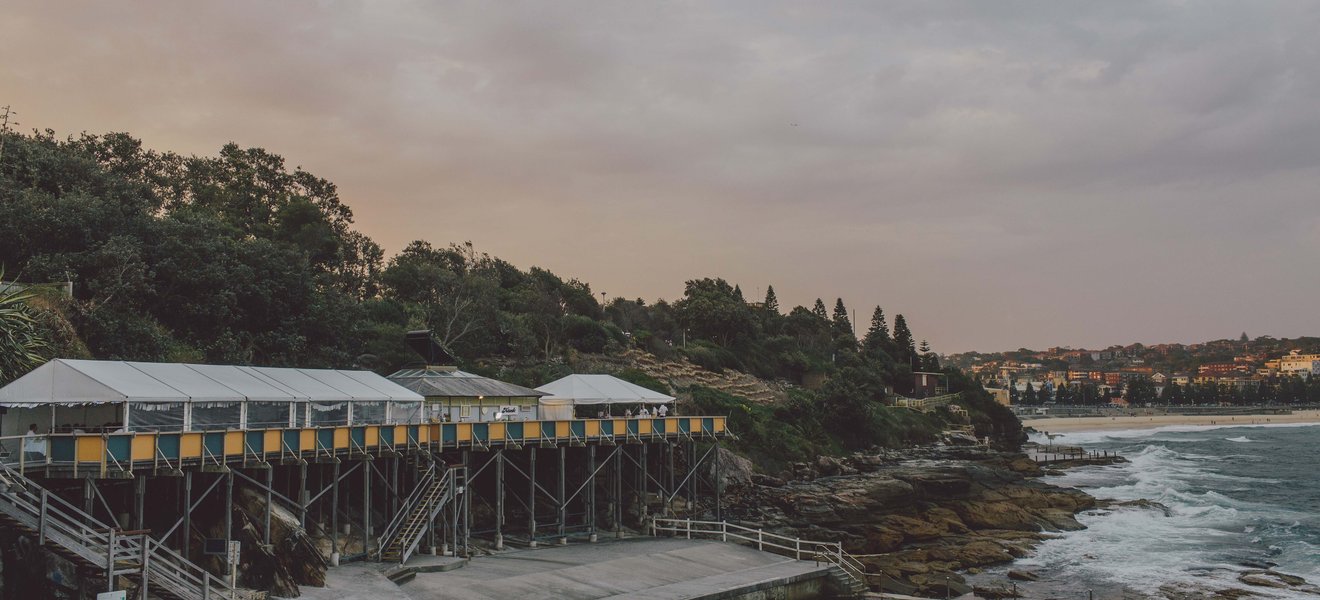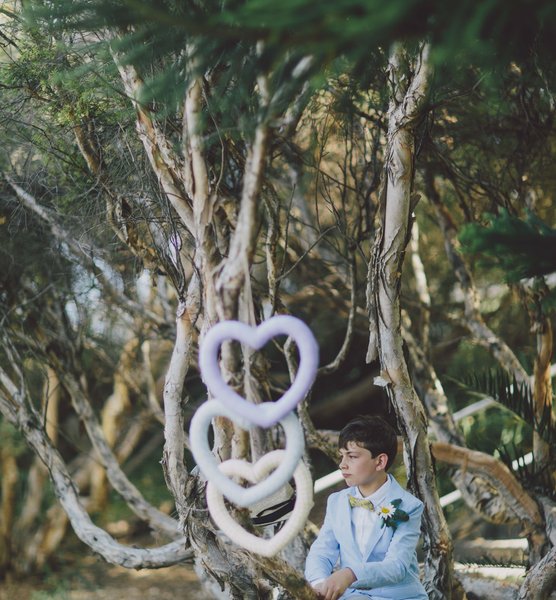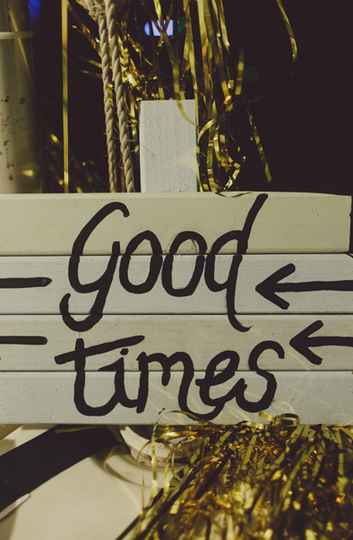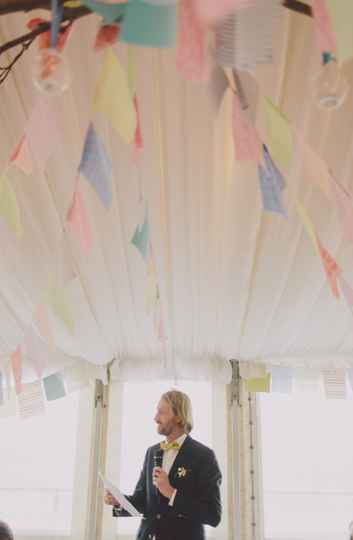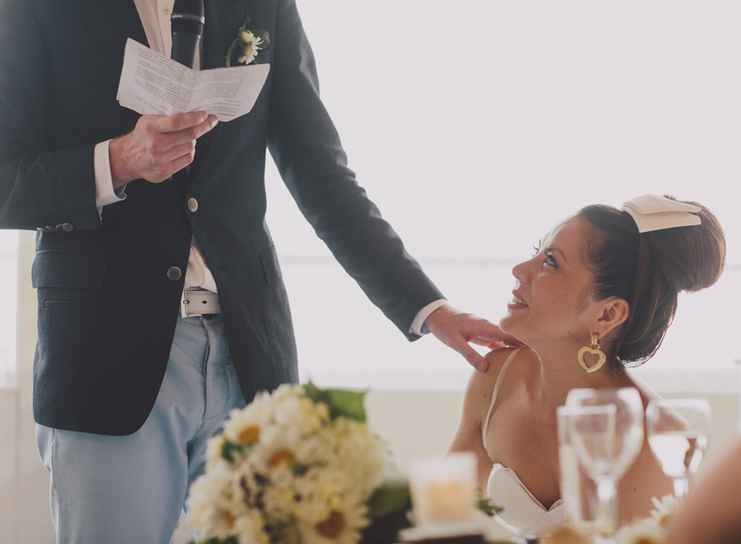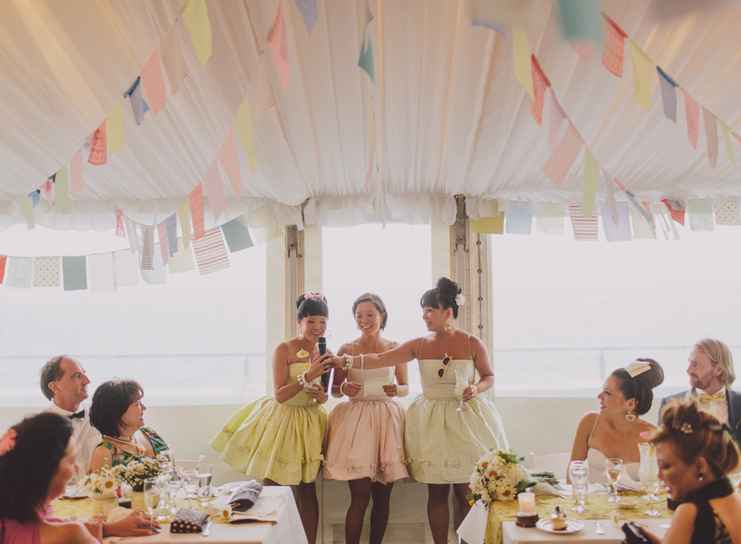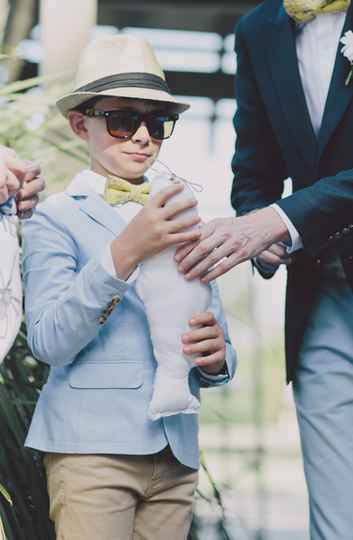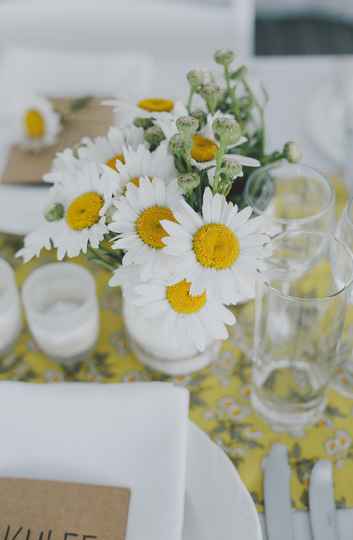 Tanya is a huge fan of textiles and had taken charge of all the decorations.
"But I definitely left things a little too late and ended up working non-stop with my bridesmaids the week before the wedding." But with the sip of a pina colada, a smile from her new husband and a flurry of tulle, the hard work was all forgotten. 
Gown: Reception - Candy Anthony | Photographer: Jonas Peterson | Ceremony Location: Grant Reserve, Coogee | Ceremony Co-ordinator: Belles and Whistles | Reception Venue: Wylies Baths | Reception Caterer, Flowers and Floral Decorations: Katering | Reception Decorations: Hand made by Bride, styled by Katering | Shoes: Kate Spade | Bridal Accessories: Bracelet - Josie Bruno; Hair bow – Greer McDonald | Engagement and Wedding Rings: Dominic McCabe | Bowties: Sincerely Corneliius | Children's Outfits: Tulip Design | Stationery: Hand made by bride | Hair: Bruno | Make-Up: Eloise Proust | Cake: Formaggi Ocello | Music: Ceremony – Catfish and the Bottleman; Reception - Sincopa DJ | Honeymoon: Langkawi, Singapore, Papua New Guinea