As a wedding planner, Verity had gathered ideas and inspiration from many of the weddings she had seen and arranged over the years. Keen to host a country wedding that showcased the region of Orange, Verity and Nick decided on all the details of their wedding together to create a day that suited them as a couple.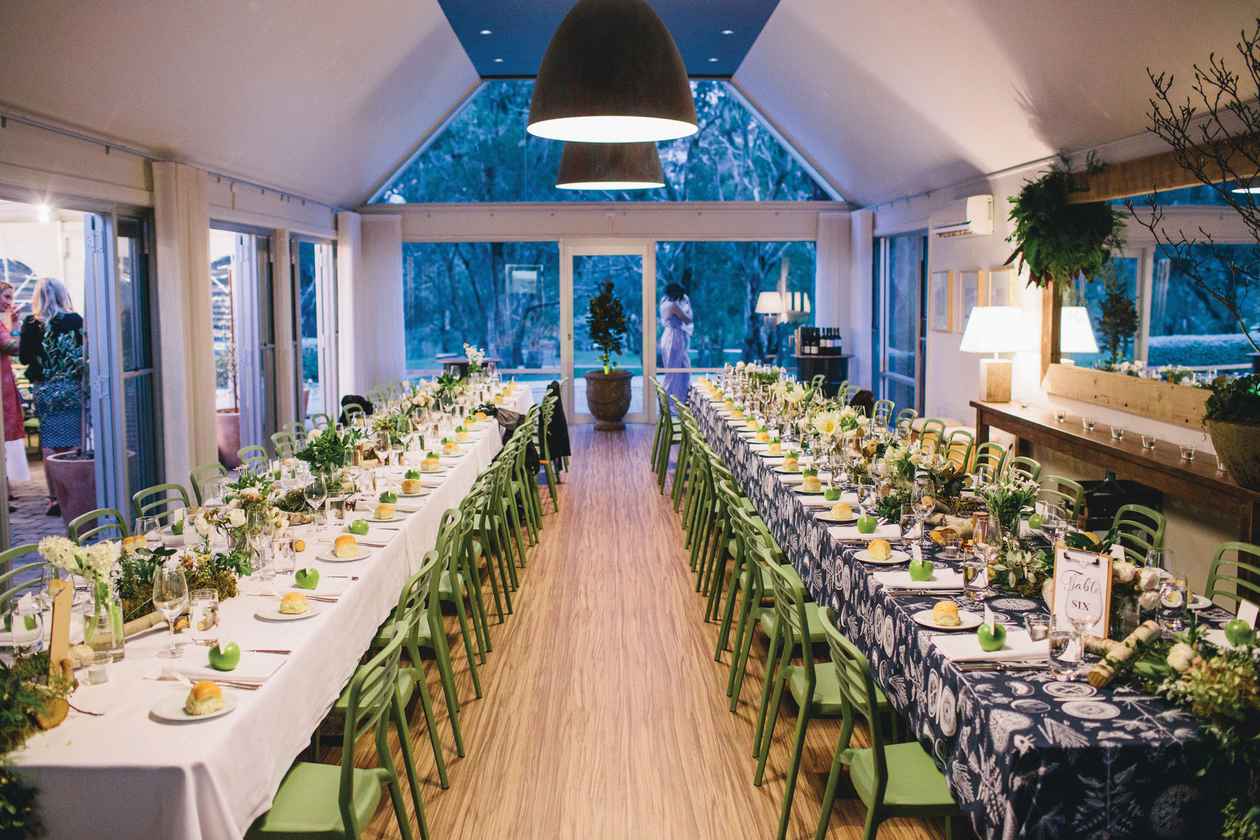 A ceremony by the OrangeBotanic Gardens' billabong attracted local wildlife, much to the delight of guests. "Ducks were quacking very loudly. It was hilarious and really eased my nerves," Verity said.
The beauty of nature was brought inside at their reception. Potted trees were up-lit to create dramatic shadows, draped foliage hung above the dance floor and wreaths were suspended from the high pitched ceiling. "Flowers are so important at weddings and although I changed my mind several times, as brides do, the central theme remained, we would bring outdoors indoors," Verity said.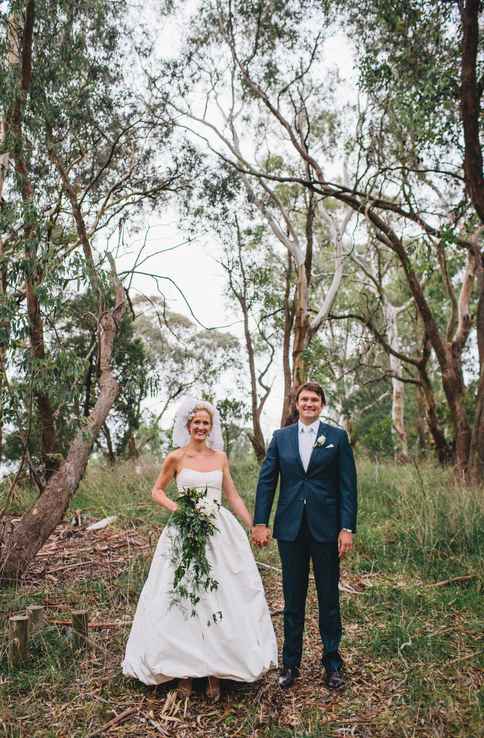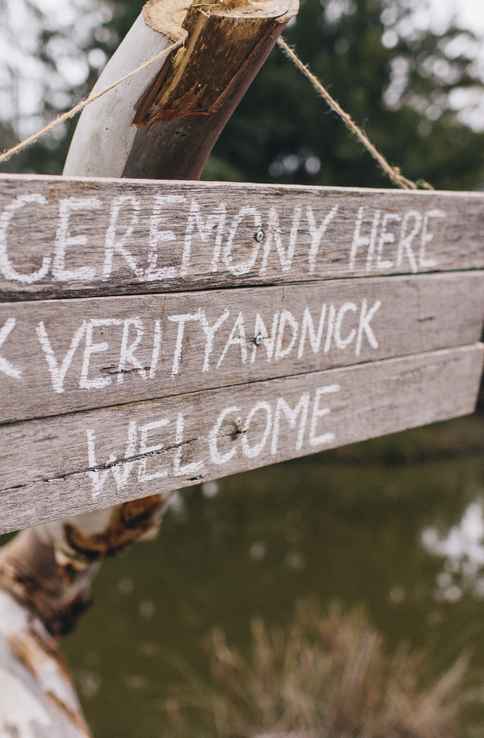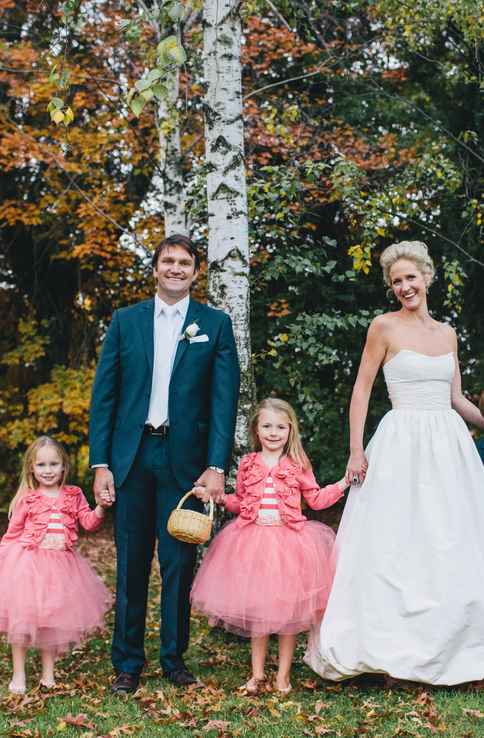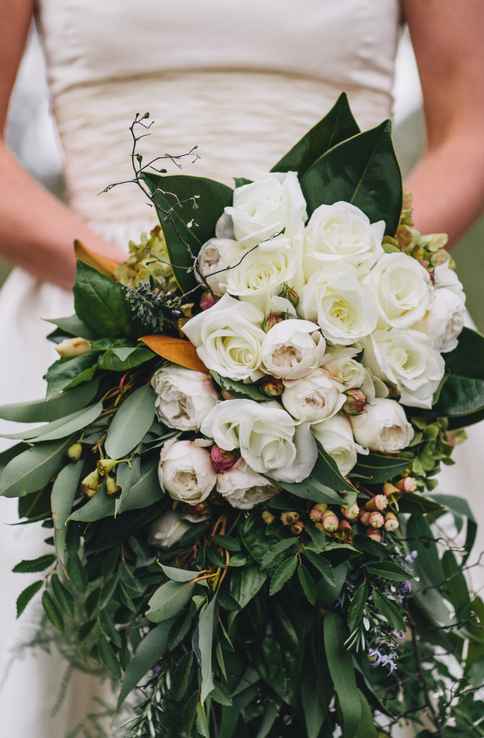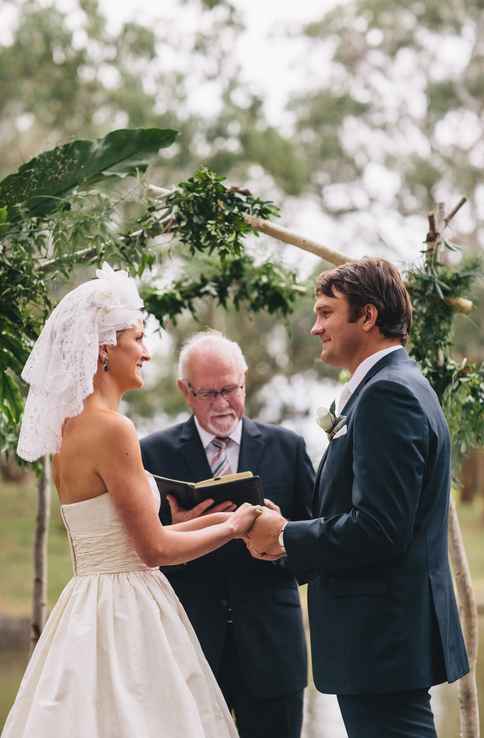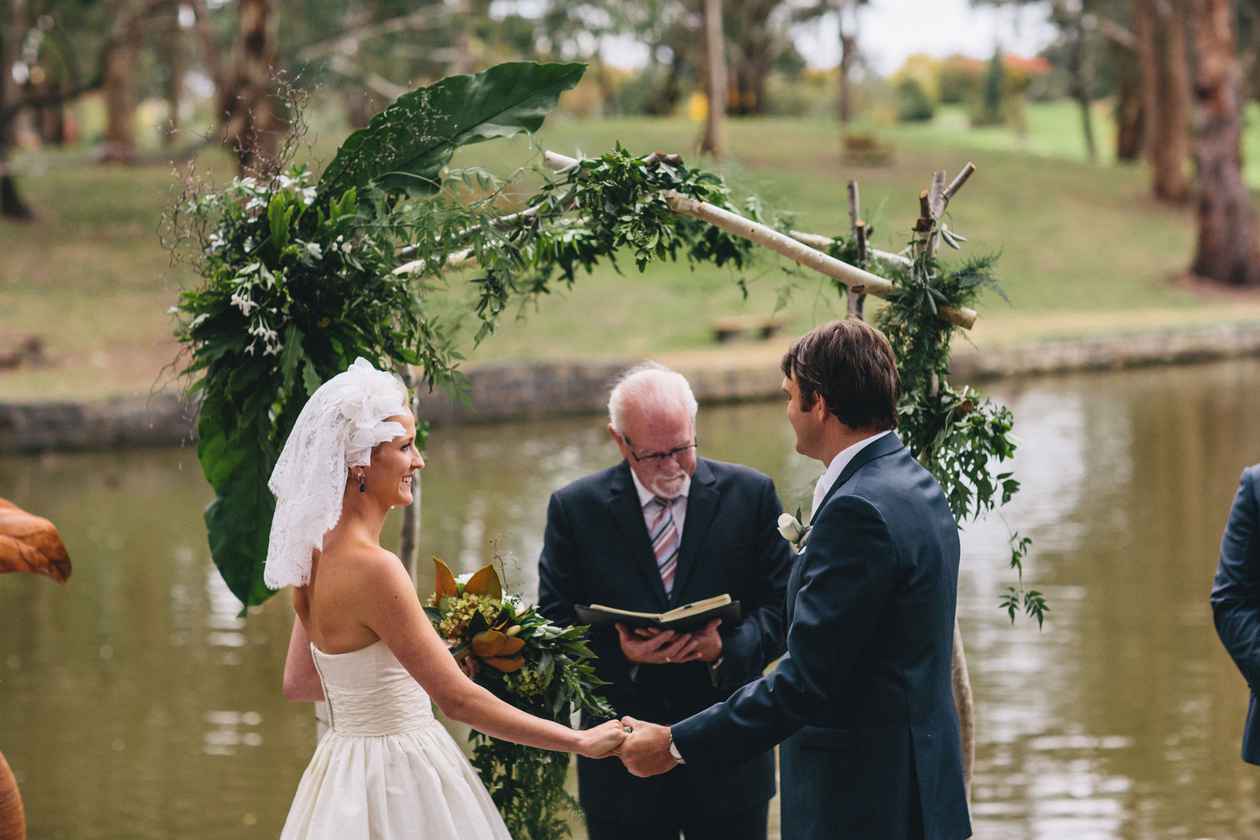 The silver birch tree forest is one of Verity and Nick's favourite spaces in the Botanic Gardens so tree trunks became the base of their wedding décor. A silver birch arch was created as a ceremony arbour and small logs ran down the centre of the reception tables.
Navy, white and green were the dominant colours for the table settings and a bold, botanic print fabric was chosen for alternating tables.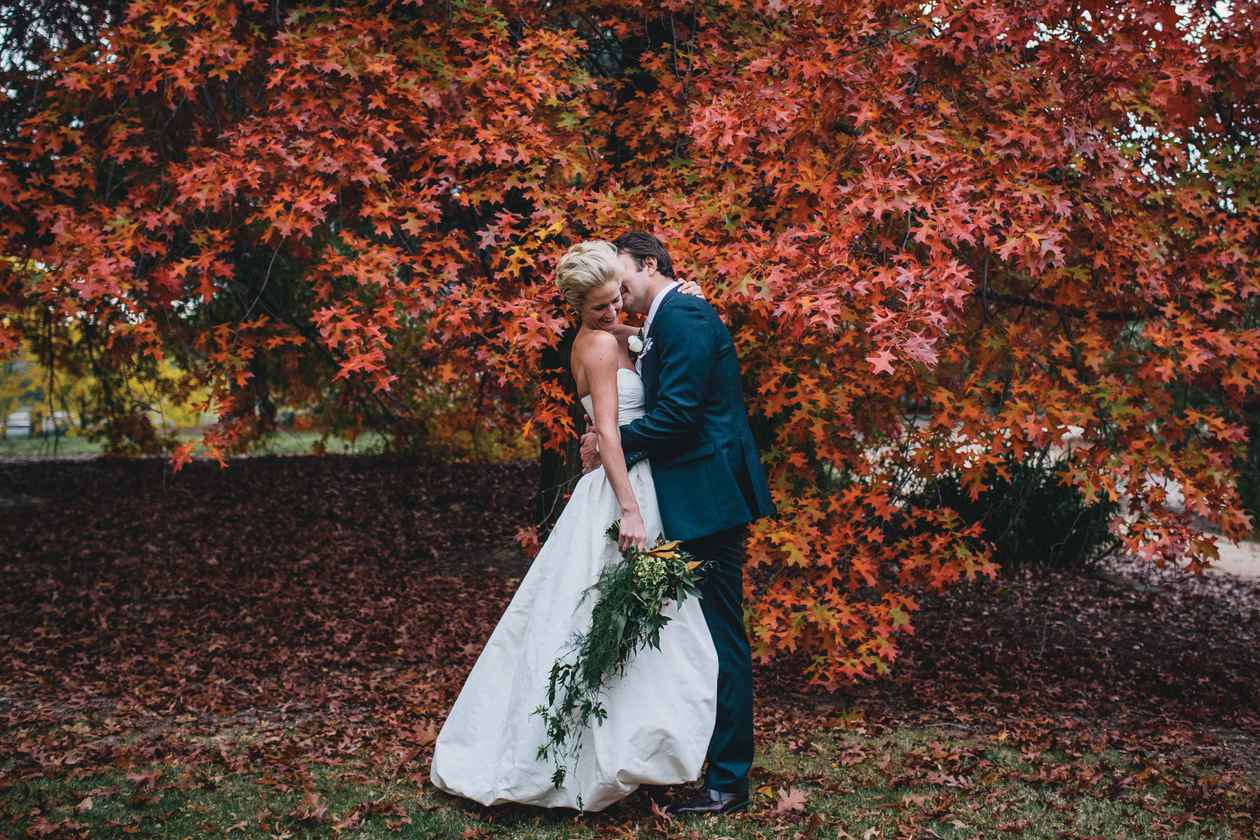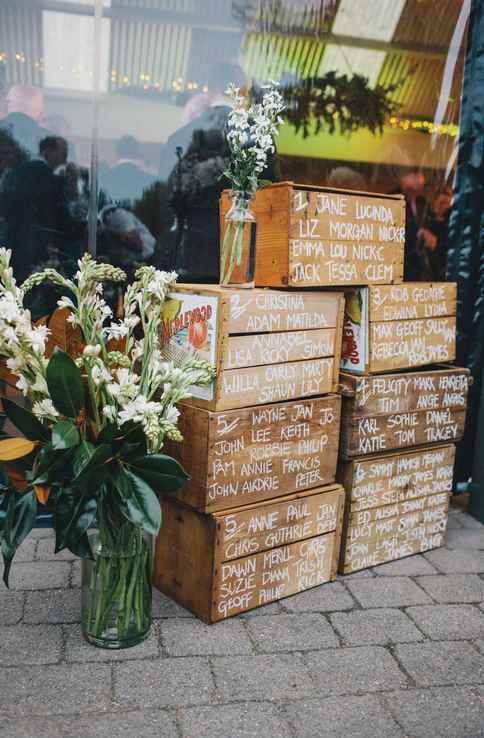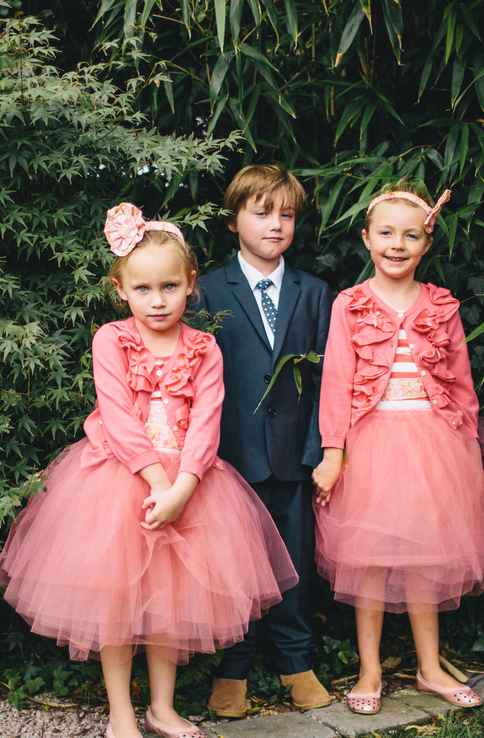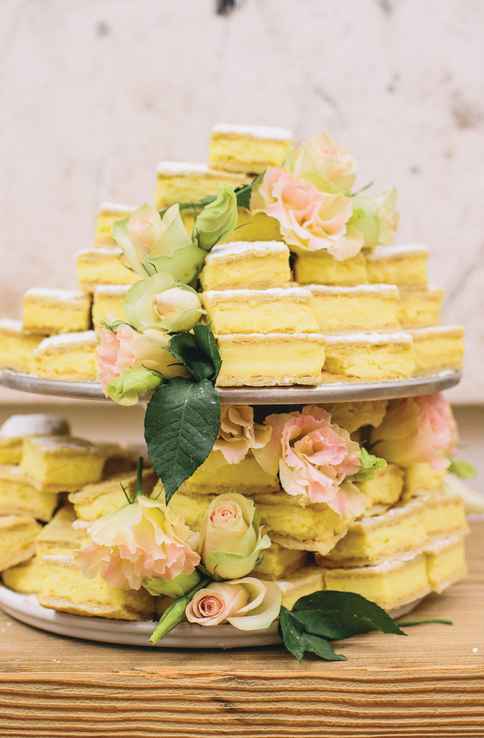 Verity's bouquet replicated the waterfall style of Princess Mary's wedding bouquet with cascading roses surrounded by native Australian foliage. Verity's bridesmaids carried white roses with magnolia foliage and unusually the stems were gathered in hessian bags.
Verity and Nick had a wedding 'cake'  that was in keeping with the rural setting. "What do you buy from gorgeous country bakeries? Vanilla slice! We made a tower of 100 mini slices for our guests to help themselves."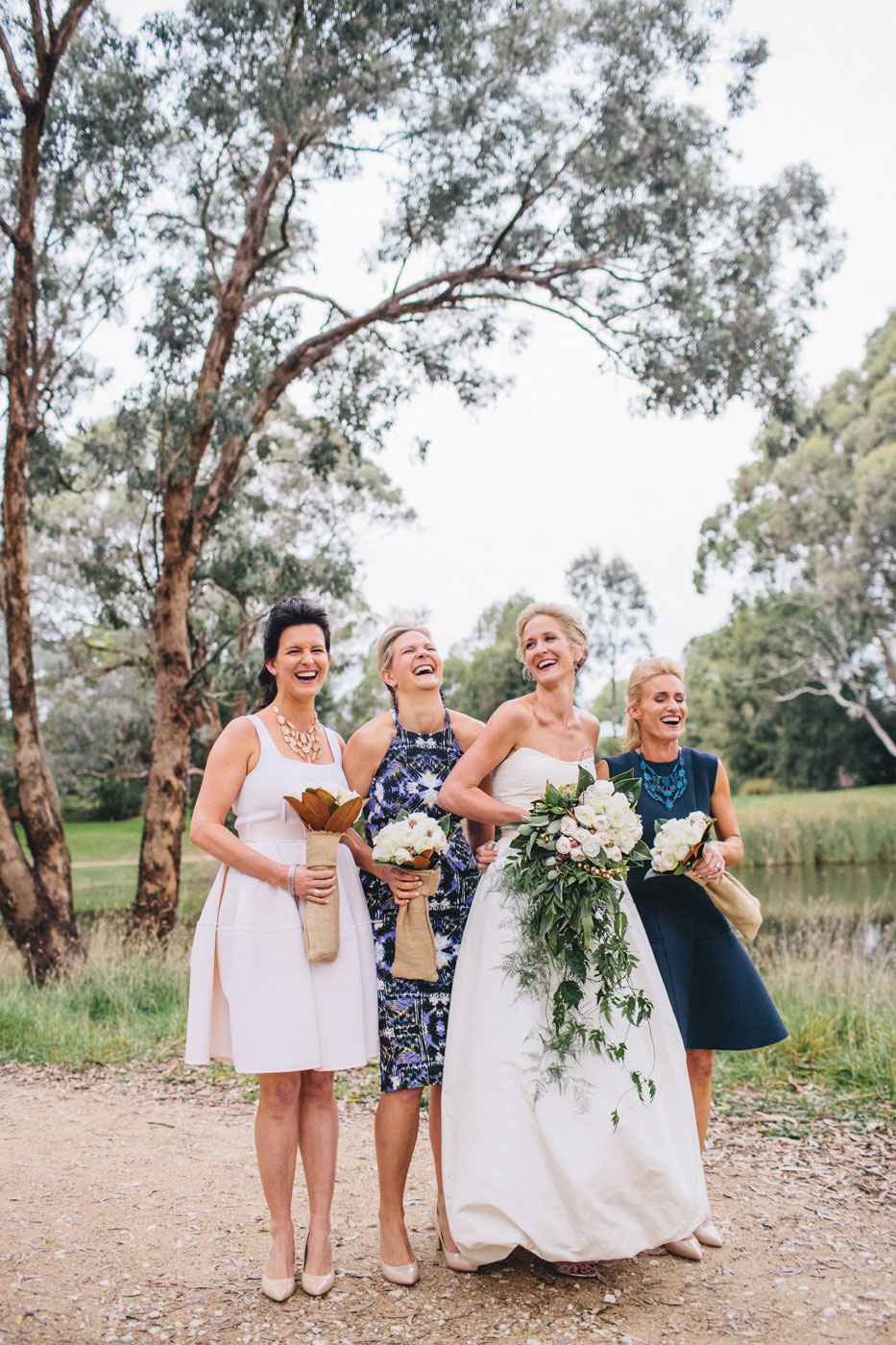 The couple chose the song 'This Old Love' by Lior for their first dance. "Lior toured in Australia one month prior to the wedding and Nick and I had the chance to meet him. We told him we were planning to use one of his songs at our wedding. Needless to say, it wasn't the first time he'd heard this!"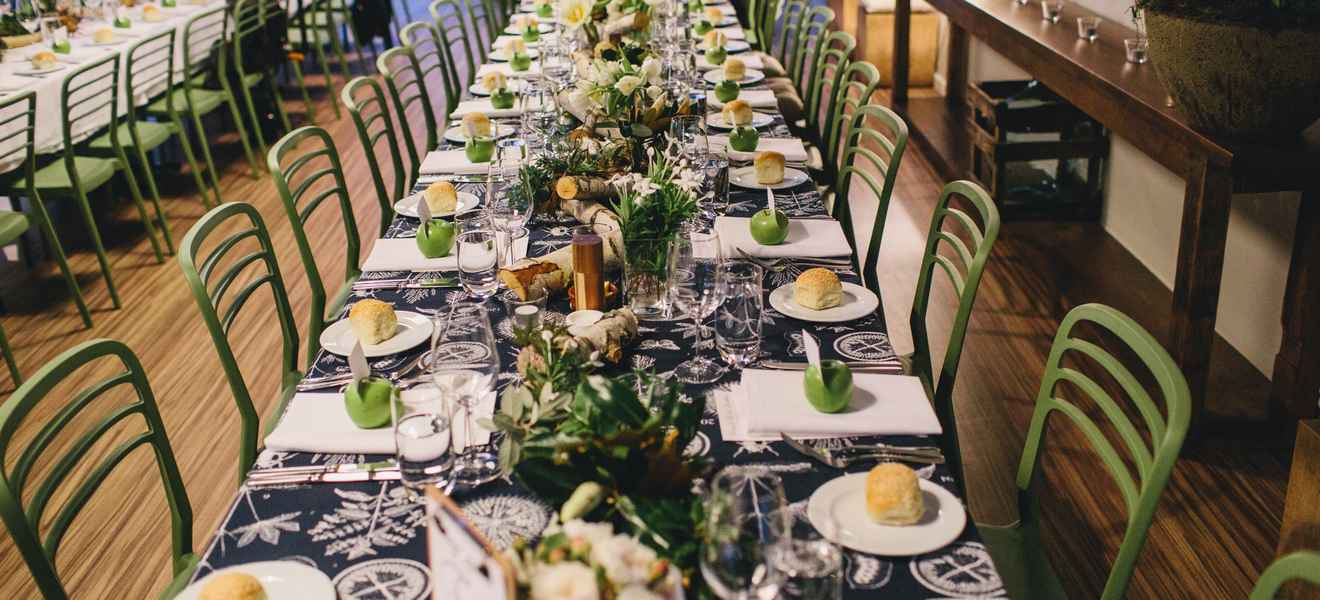 A unique place card idea saw green apples holding the small white name cards. Ironically Orange is known for its apples, so in keeping with the colour scheme, apples seemed a fitting choice for the place cards.
For more inspirational wedding stories. Visit Real Weddings to find your perfect New South Wales wedding venues!