Ever since she was a little girl, Zoe Hibble had wanted to marry at home beneath the trees she loved to climb. Her fiancé, Michael Horin, also thought the idea was just perfect, but the heavens thought otherwise, dumping two inches of rain on the family property two days before the ceremony! The downpour washed away their visions of a country garden wedding, with the pair needing to move their celebrations indoors.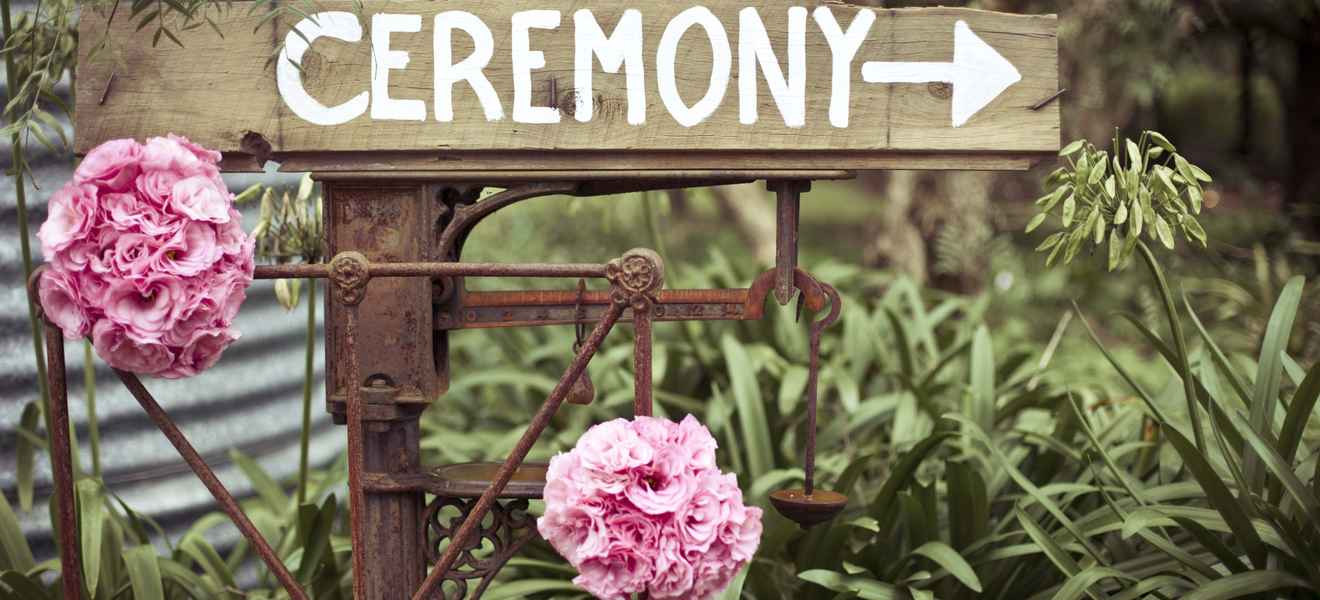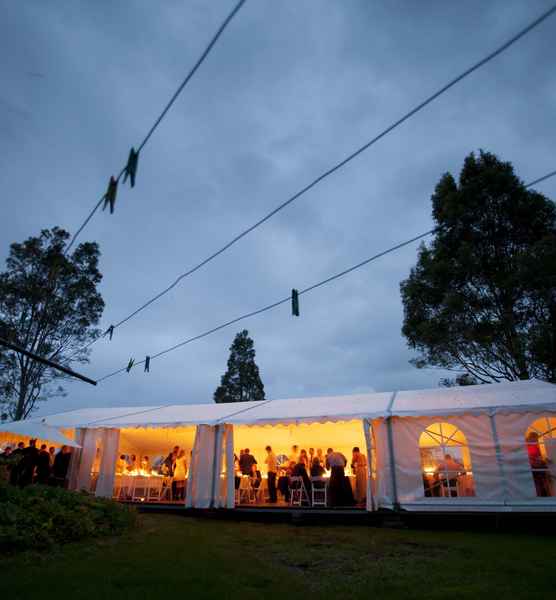 "Ultimately, we changed our plans and held our ceremony in a marquee which actually worked out really well, as it kept everyone together and was very intimate," Zoe said. "We also purchased gumboots for the guests to change into for the walk to the bathroom!" Tables inside the marquee were decorated with fresh blooms in old bottles which had been discovered around the property over the years, and Zoe added personalised messages such as 'Love, Commitment and Destiny' to beeswax candles.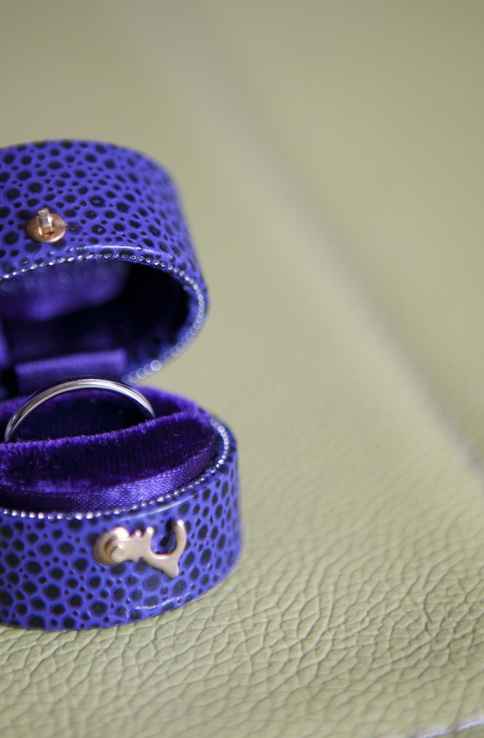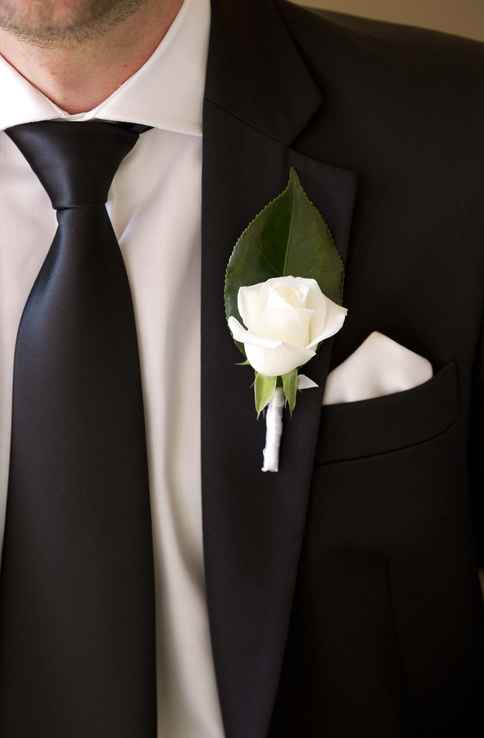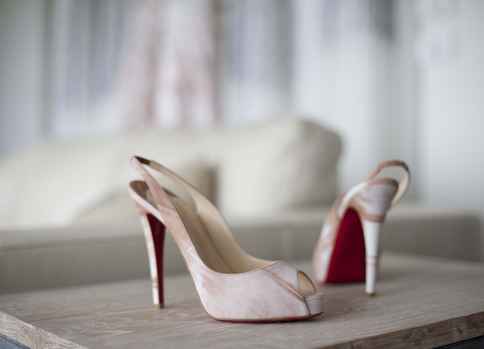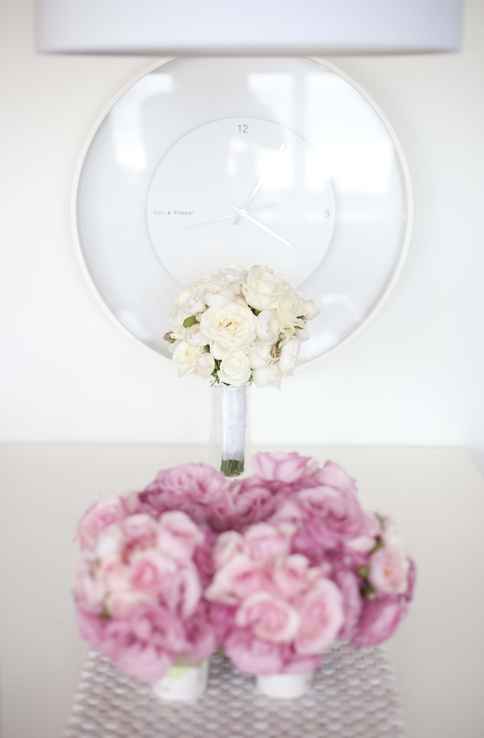 The air was scented with hundreds of exquisite blooms in shades of pink, white and mauve, which tied in with the soft pastels of her beautiful wedding gown. The couture designer is a close friend of Zoe's family, and has developed a strong reputation for using gloriously feminine fabrics. "When she draped the beautiful floral metal silk fabric around my body during my first fitting, I knew this was it," Zoe said. Leftover fabric offcuts were sewn into an exquisite quilt made by the bride's mother, which quickly became the couple's favourite wedding gift. "It is just divine!" Zoe said.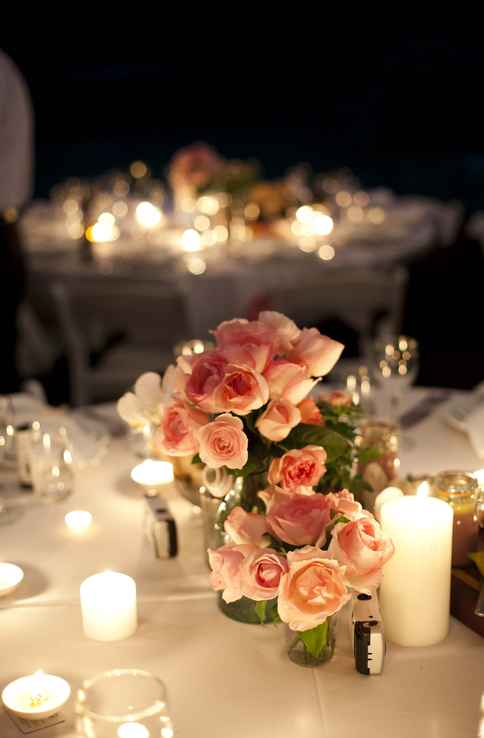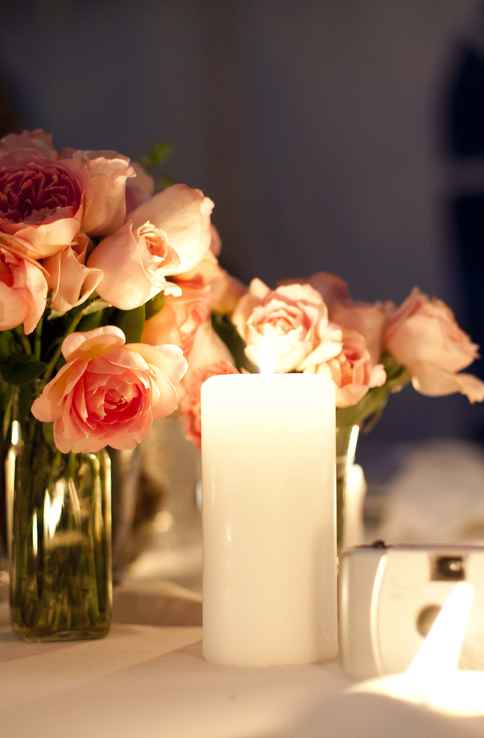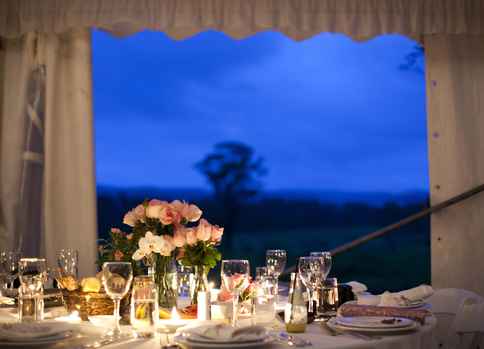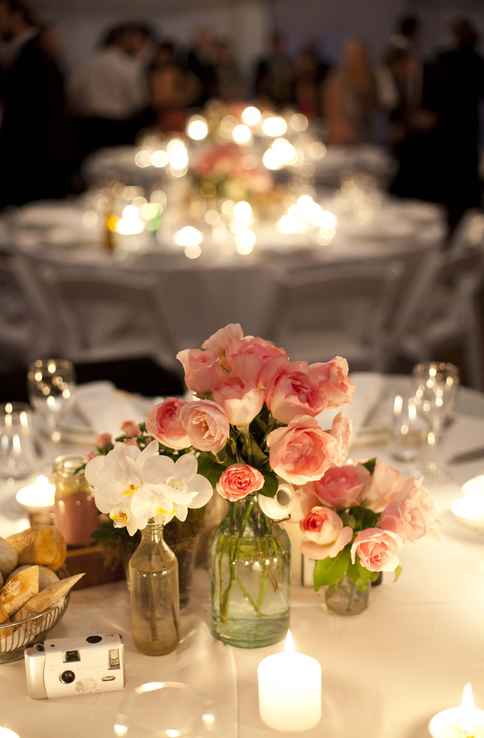 And the big picture was simply stunning; the countless hours Zoe had spent attending to every little detail with the unwavering support of her sister and mum clearly paid off. "When organising an event on your own, it can become very overwhelming at times," she said. "This is when my darling husband to be would bring me back down to earth and put it all in to perspective, saying 'It is a celebration of our love - You and Me'. I learned not to sweat on the little stuff as it always works out in the end."
For more inspirational wedding stories. Visit Real Weddings to find your perfect Sydney wedding venues!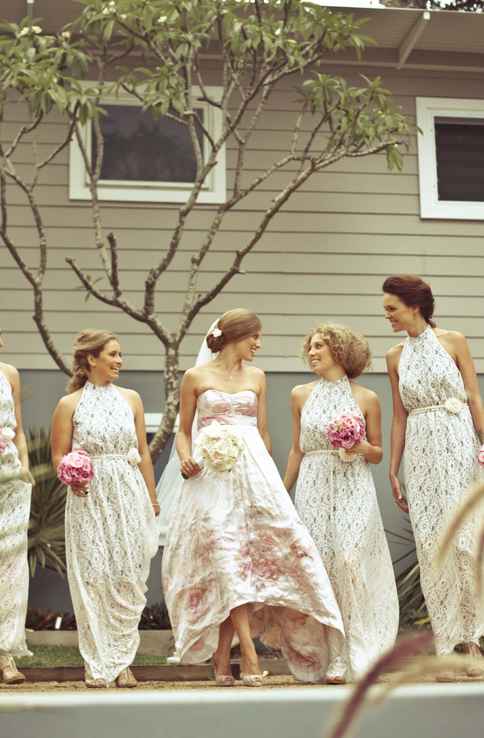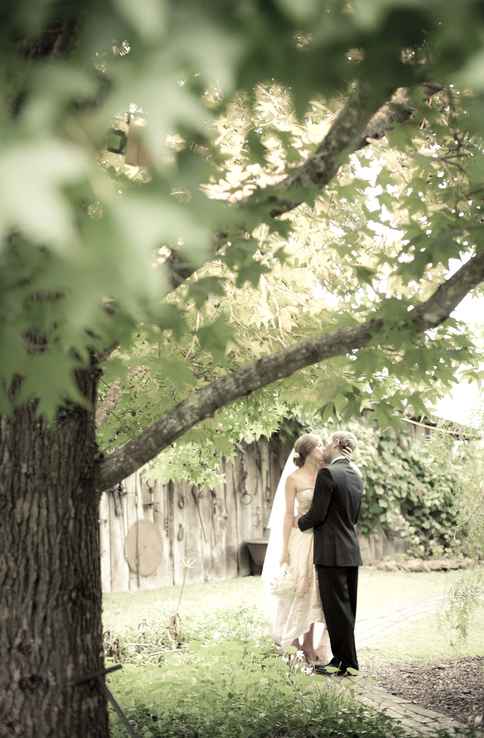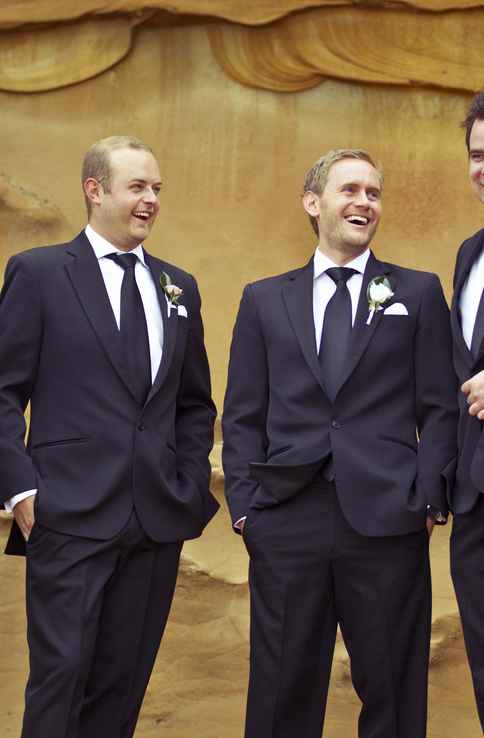 Gown: Tea Rose | Photographer: Society Photography | Ceremony and reception venue: Private Property | Reception Caterer: All Courses | Engagement ring: Grandmother's | Shoes: Christian Louboutin | Groom's and groomsmen's attire: Peppers Formal Wear | Bridesmaids' outfits: Marnie Skillings | Bridesmaids' shoes: Michael Kors | Flowers and floral decorations: rubyandjules | Stationery: Kate De Kantzow | Hair: Vive Hair | Make-Up: Natalie Fothergill | Cake: Bride's Mother | Music: Press Club Band | Gift Registry: Wedding List Co