It was love at first swipe – a more modern way of meeting rather than traditional. We actually have a lot of mutual friends and I had seen him at a party years before but it wasn't meant to be at that point in time.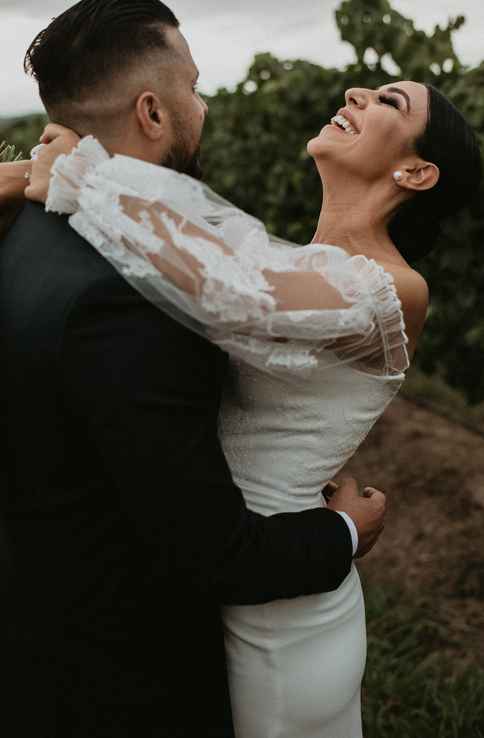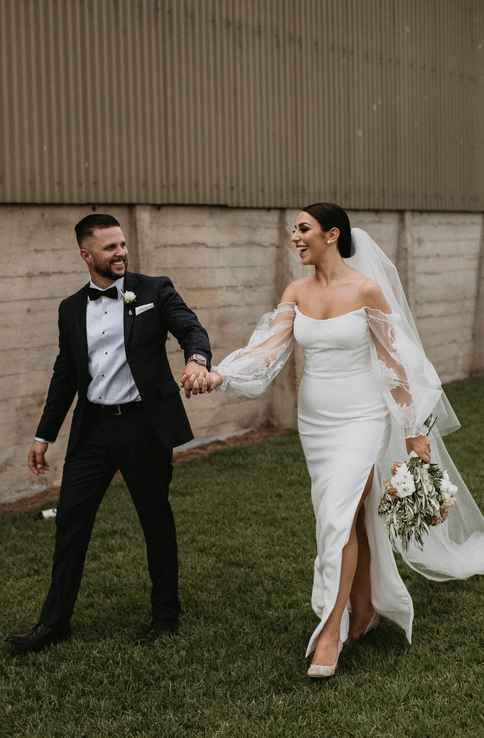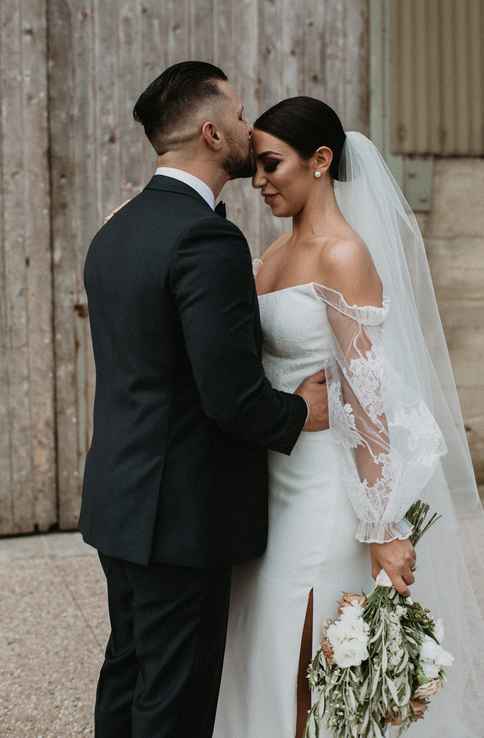 Tell us about the proposal.
We were on a private boat (water taxi) in Positano.
We had spent the day at a beach club, relaxing by the water. They called for the last boat back to the main beach but Aaron told me not to rush as he had organized a private boat back. We jumped on this small boat with Positano in the background. Aaron was rummaging through his backpack, he got down on one knee (even though the boat was swaying) and he asked me to be his wife, The young Italian driver had no idea what was going on, but was quick enough to grab his phone and take photos of us. Best memory!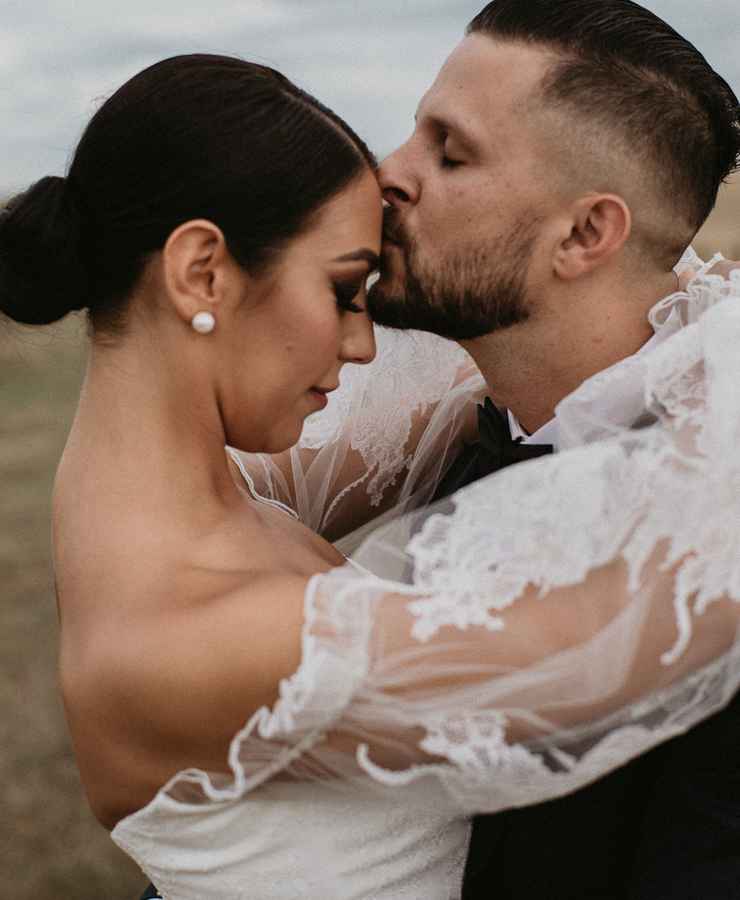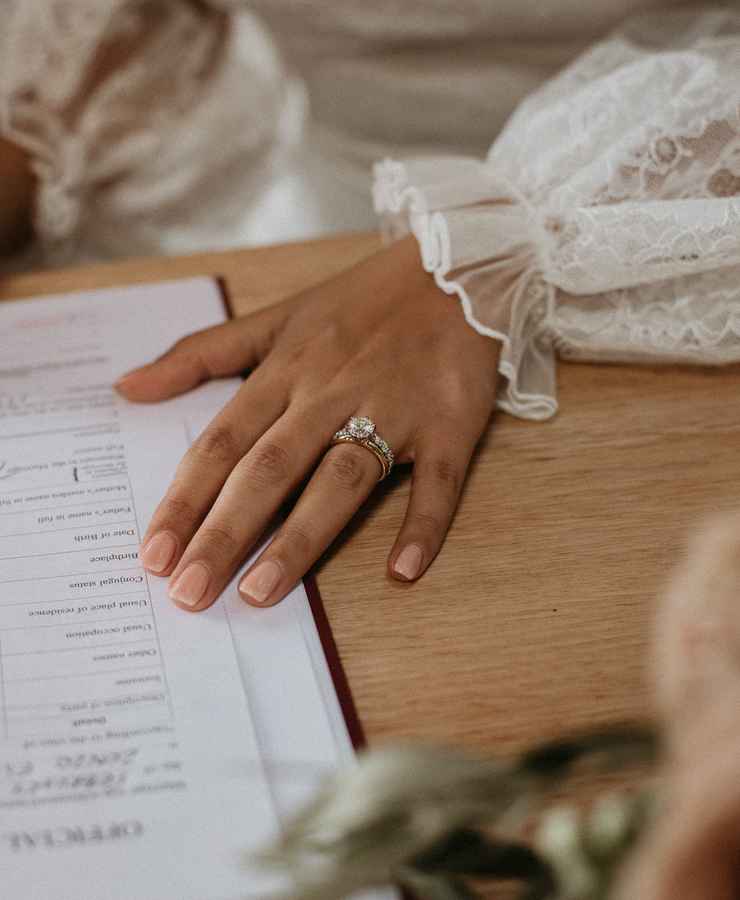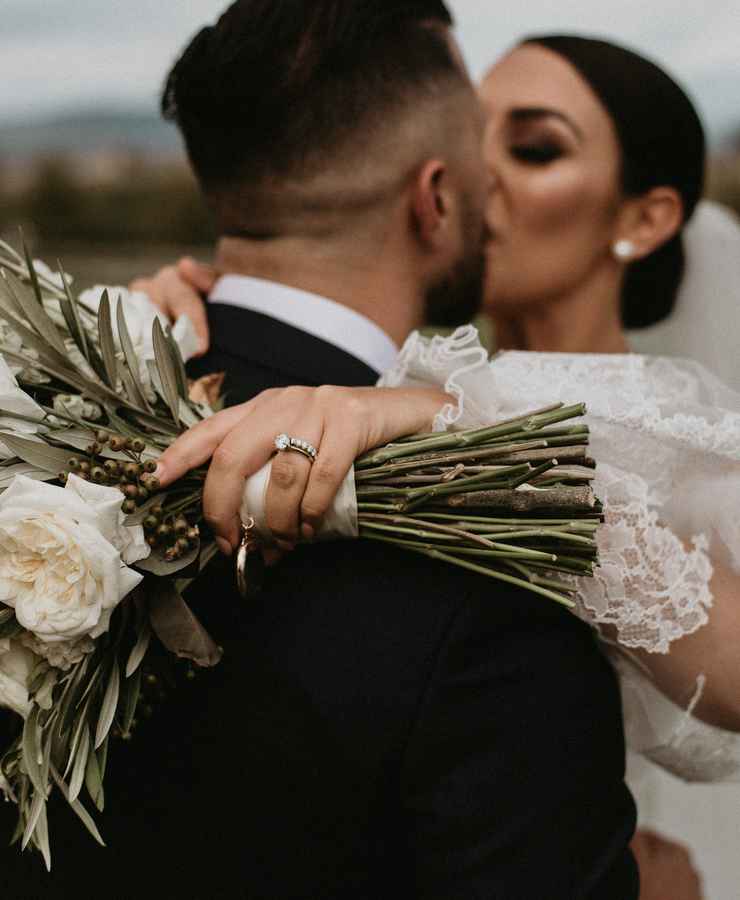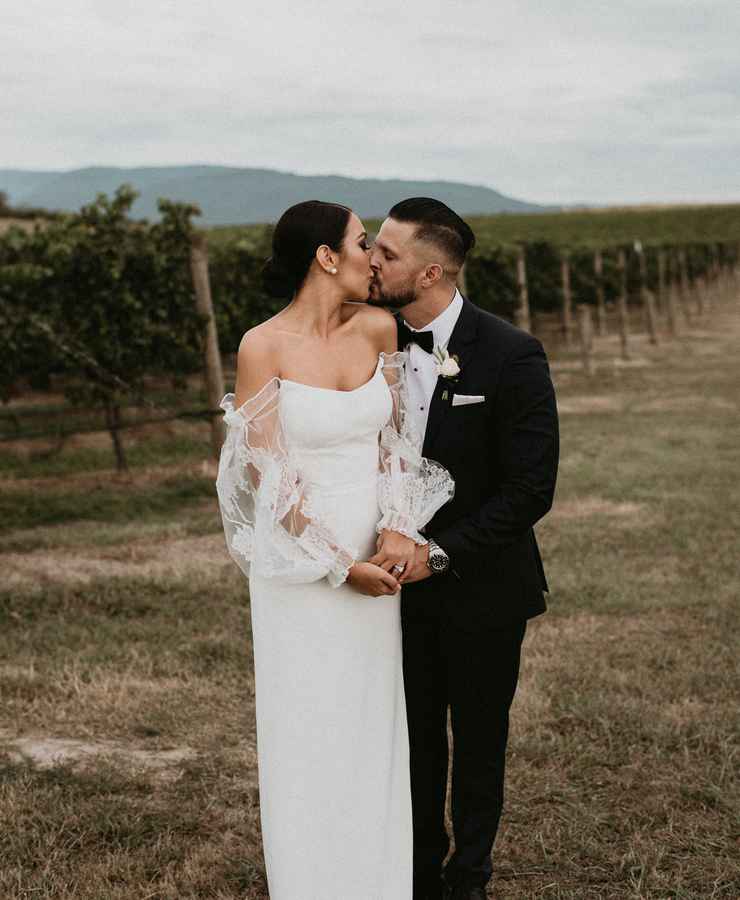 How did you choose your Venue and location? Why?
Zonzo had always been on my list of places to visit/eat. This may sound crazy but we booked on our wedding date without even seeing or knowing what the venue or food was like. However, when we did visit Zonzo we loved everything about it. It felt like our little piece of Positano at home. This is where our theme was set.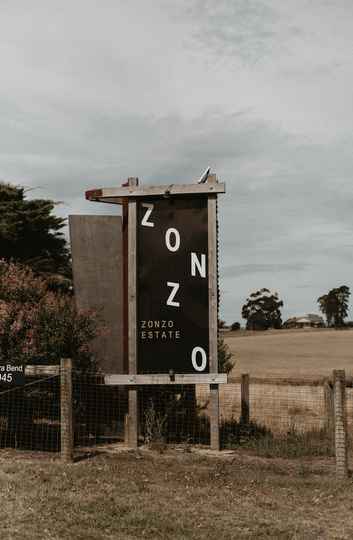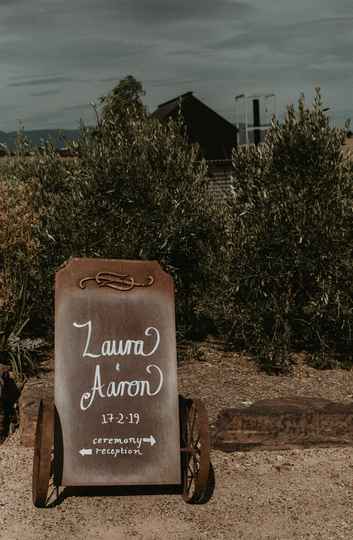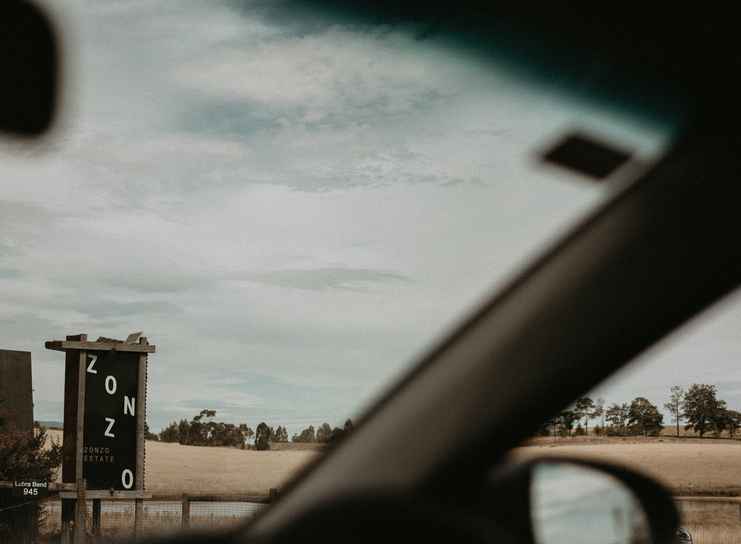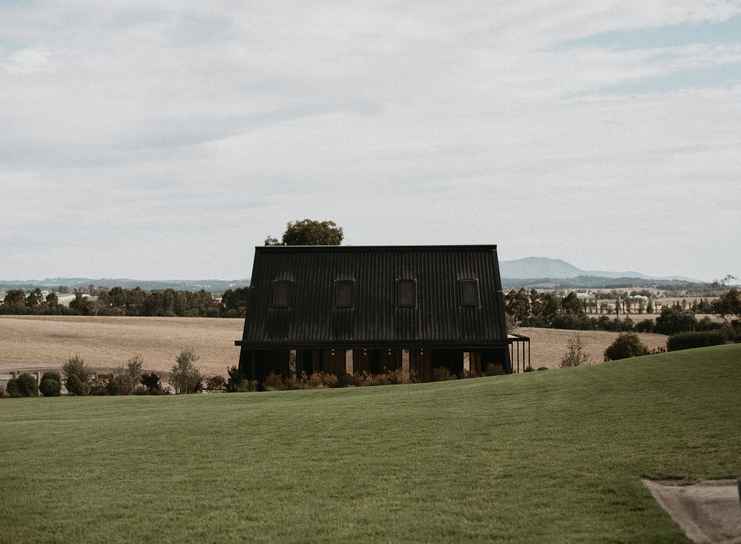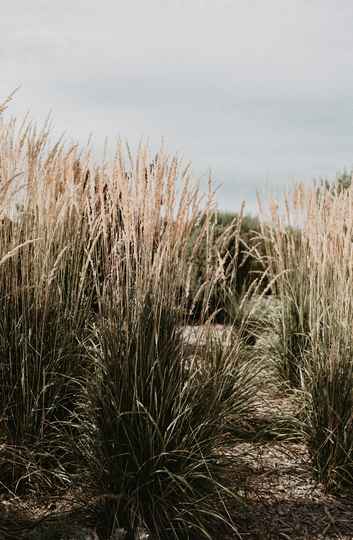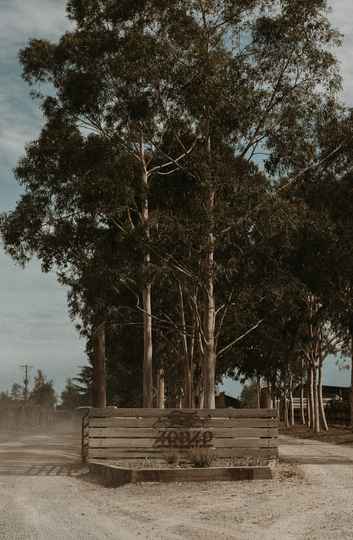 Tell us about your Gown(s) / Suit(s) (style, how you found it, what you loved about it). What about the bridal party fashion choices?
I found an image of my gown on Instagram - whilst we were in Santorini. I was able to get in contact with the designer and he mentioned that Sydney was a stockist of his gowns. Once I landed in Melbourne, I booked the next flight out to Sydney to meet with Helen Rodrigues. The designer is Alon Livne, his gowns are amazing! However, I had my eyes on the Rita dress from the start. It was the first dress I tried and the only dress I wanted to try. The sleeves were everything!
 
Aaron's suit was from his go-to suit shop – Menz Club. Phil is an absolute dream to deal with. He dressed Aaron and the boys in a classic navy blue suit, crisp white shirt, and classic black tie. Aaron wears a suit every day for work so he opted for a bow tie to change things up.
 
Bridesmaids were dressed in a Bec and Bridge forest green dress. It was all about high necklines and thigh high splits. I was 110% on finding the right color and the rest I left up to the girls.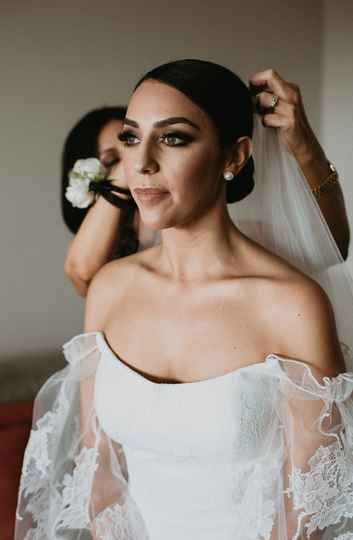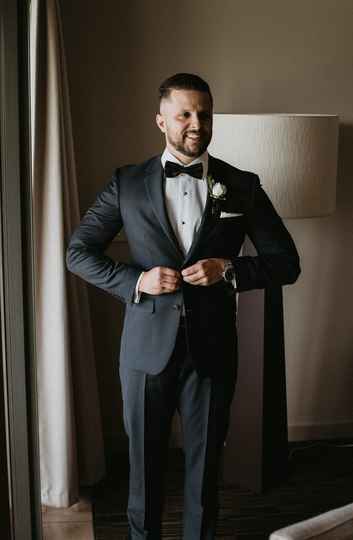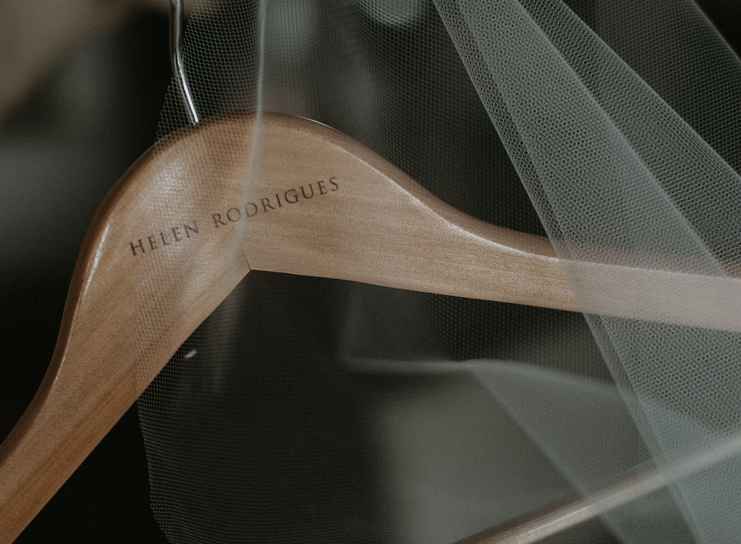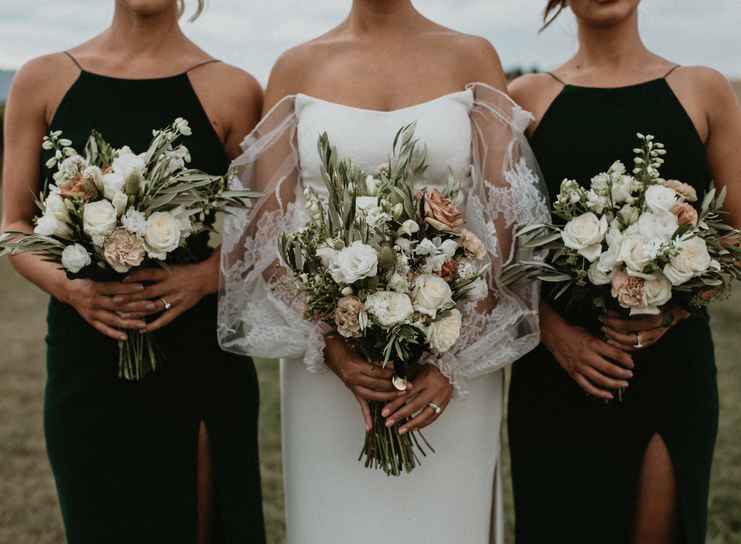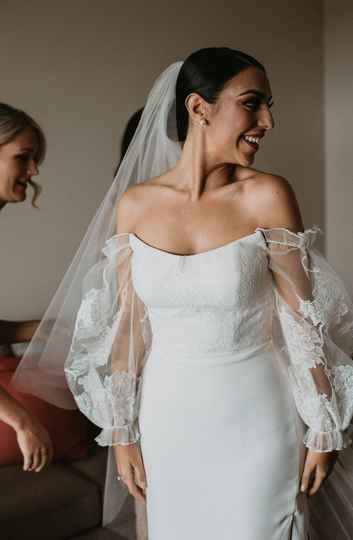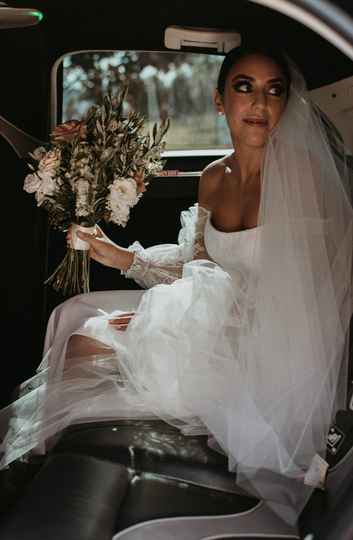 What Style / Styling did you choose for your wedding? (eg: colour scheme, flowers, stationery, cake, transport, details, themes, inspiration, the overall "look and feel")
Our style was definitely classic, even though Aaron isn't European we definitely loved our time overseas and wanted the venue and feel to reflect that of being away from home. Hence, the champagne tower was a must! 
Colour scheme was quite simple. Lots of lush green with hints of latte and soft neutral tones. Our florist was so easy to deal with. Gillian ran with her creativity from the get-go. I showed her a couple of images and I felt confident in letting her bring the vision to life. I was set on two things - long stem bouquets and a hanging installation that ran from one end of the table to the other (rather than the typical flower bomb at Zonzo). I remember walking into the room on the day and loving every inch of the room.
The bonbonniere was a slab of nougat from Brunetti – mum's idea as I was set on a candle. She knew I was going for that European feel and she said it was a tie in nicely. Mums are always right! I wanted to personalize a message for each guest, as it makes the thank you more meaningful. Everyone loved the idea and we loved watching everyone read their message.
Our cherry on the top was music by Tobi. Tobi. I fell in love with Renee's voice as soon as I heard her sing. I knew I wanted this as a surprise for Aaron as she sang our song for our first dance. Everyone loved it. They also played during entrée and mains and we couldn't help but sing and dance when we were supposed to be eating!
Our photographer/videographer was amazing. We didn't even know they were there half the time. Joey and Dylan, we able to capture moments as they happened. Nothing was staged and it didn't feel unnatural in front of the camera. Their style was everything we were looking for and thanks to them we now have memories to hold onto.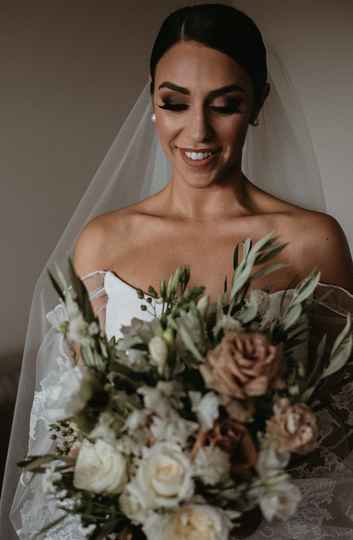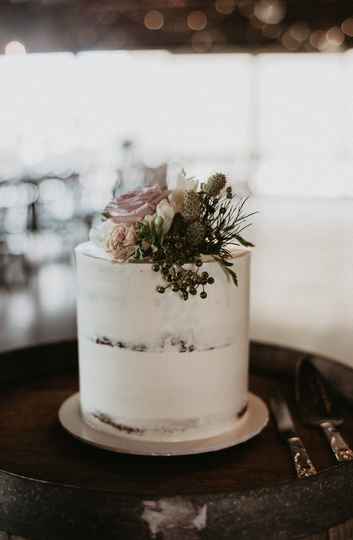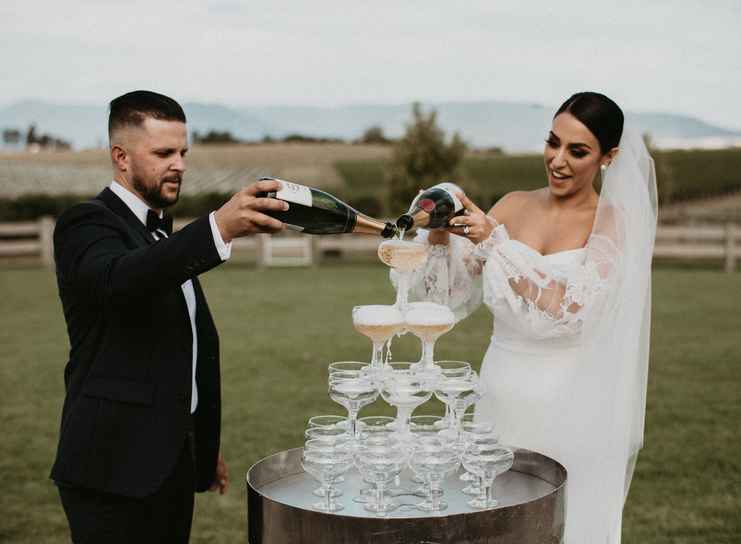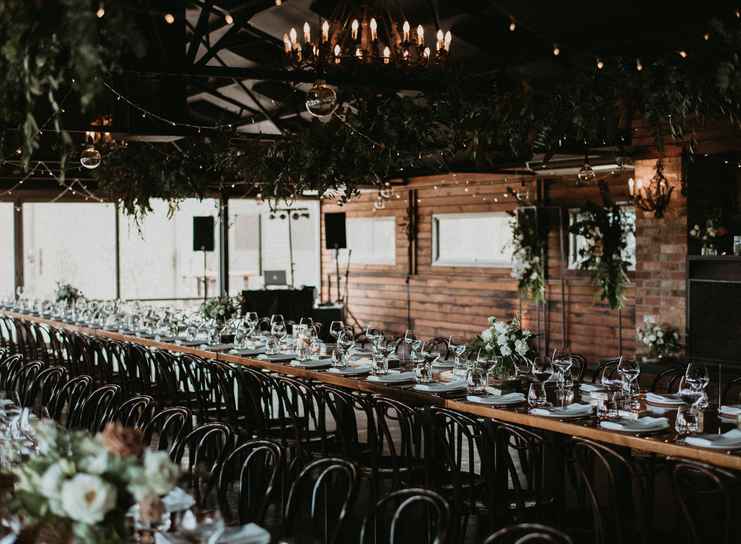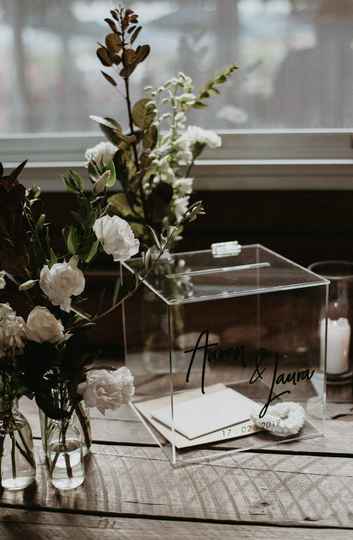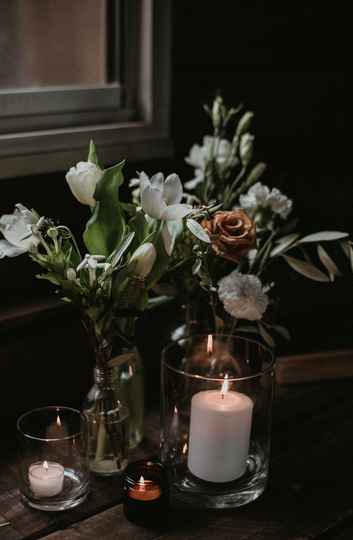 What were the highlights of your day?
Highlights of the day include Aaron's 98-year-old grandma watching us get married. She even picked Aaron's cufflinks the morning of the wedding - they once belonged to her late husband (Aaron's grandfather) Edward.
Signing our papers and being announced as Mr and Mrs was a major highlight. A moment where we both had to take a breath and believe that our day was finally here! It was such a surreal feeling.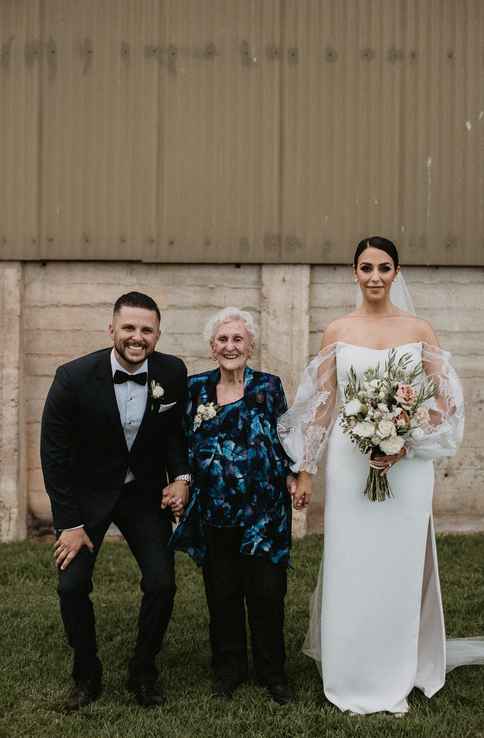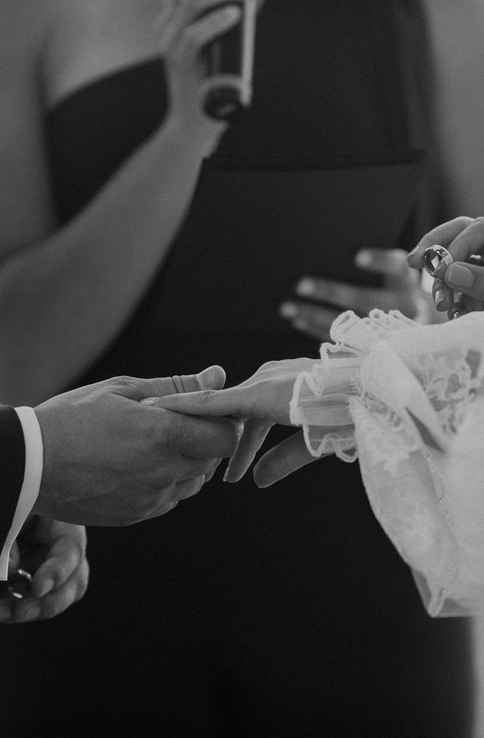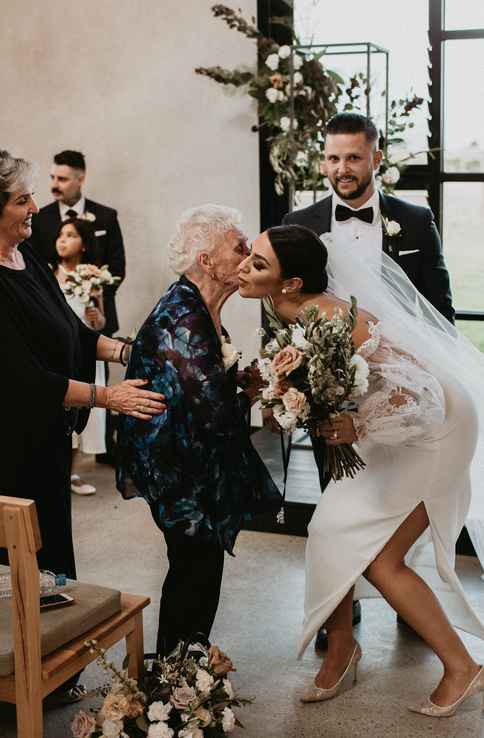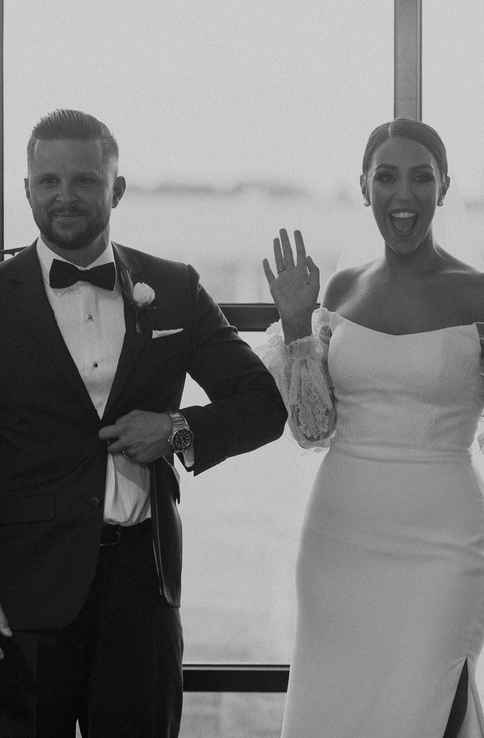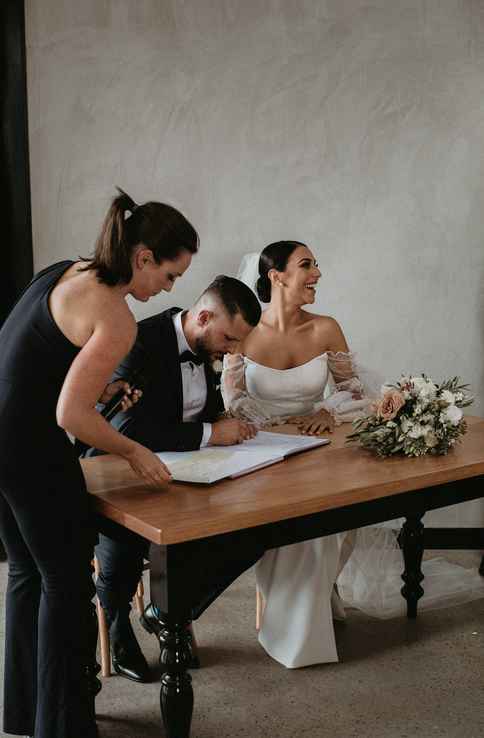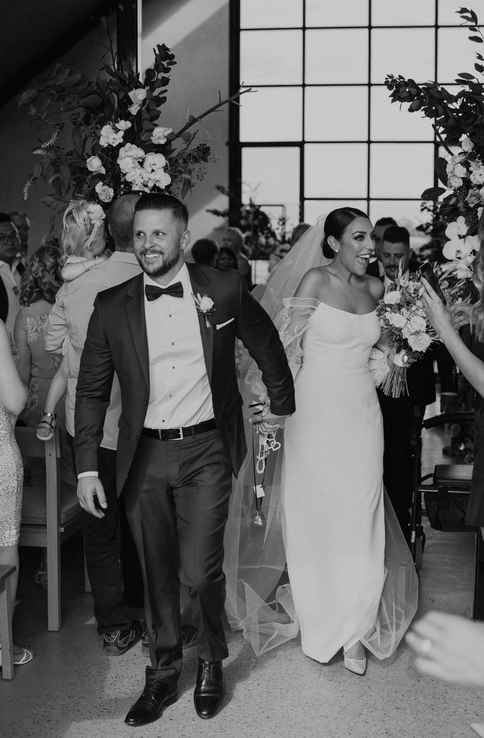 Tell us about any funny, poignant, challenging or emotional moments?
An emotional moment for me, which still brings me to tears is losing my yiayia (grandmother) two days after the proposal. She was the one person who I wanted to see me as a bride. I was far away from home and I couldn't even say goodbye or tell her the news myself. I truly believe that she waited and she knew that Aaron was the one for me.
Fast forward three months down the track and my father was diagnosed with bowel cancer. A whirlwind of emotions and an anxious few months, my dad went through surgery and chemotherapy and has been kicking goals since. Walking down the aisle and our father-daughter dance is something that I will cherish forever.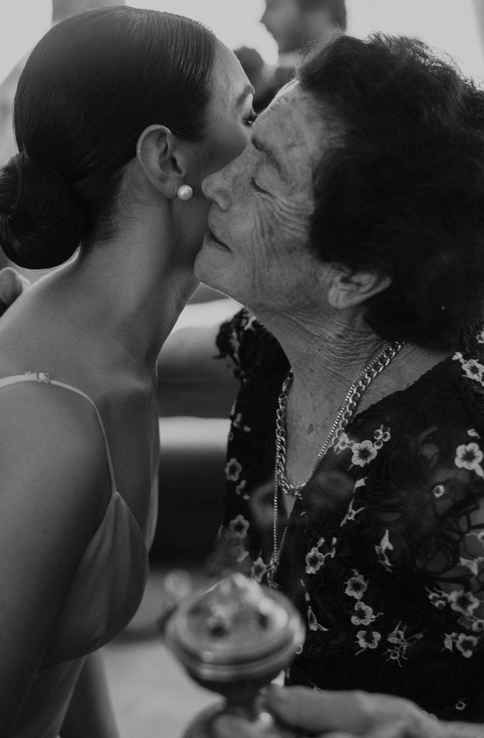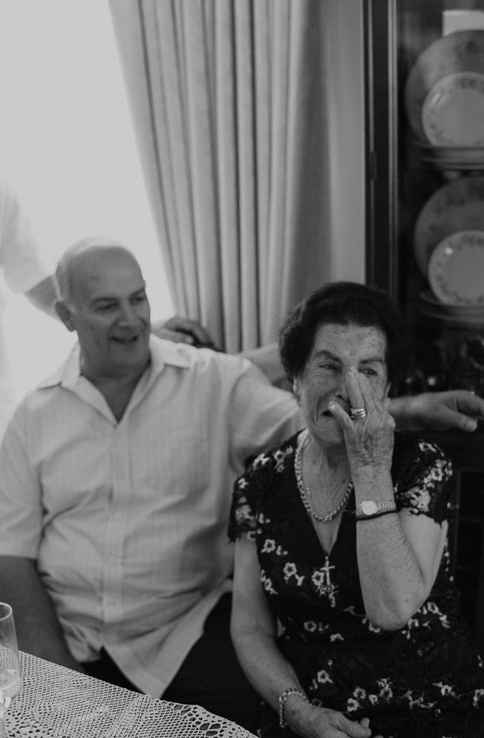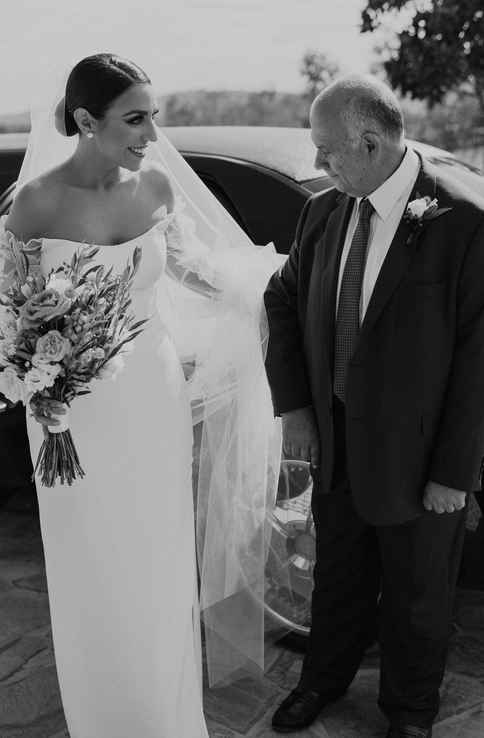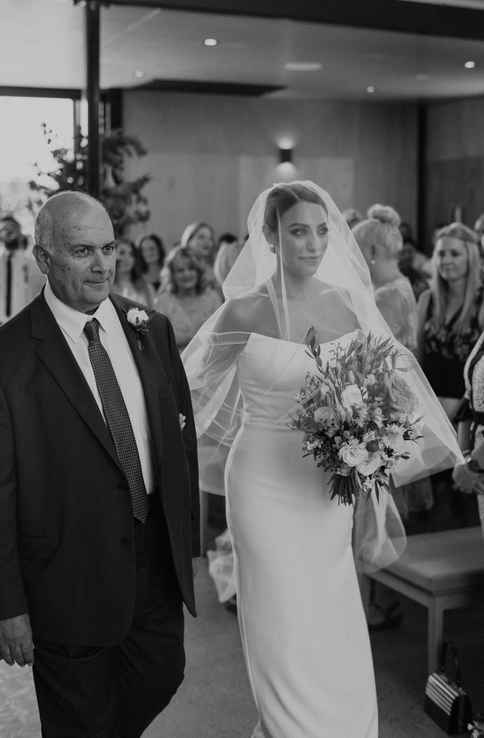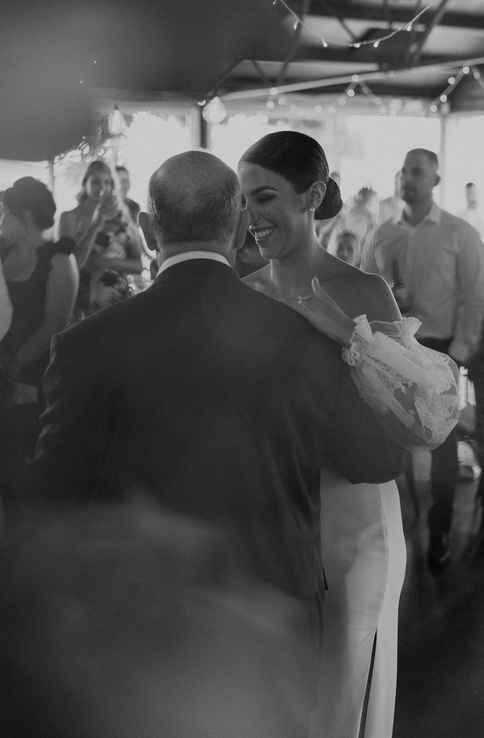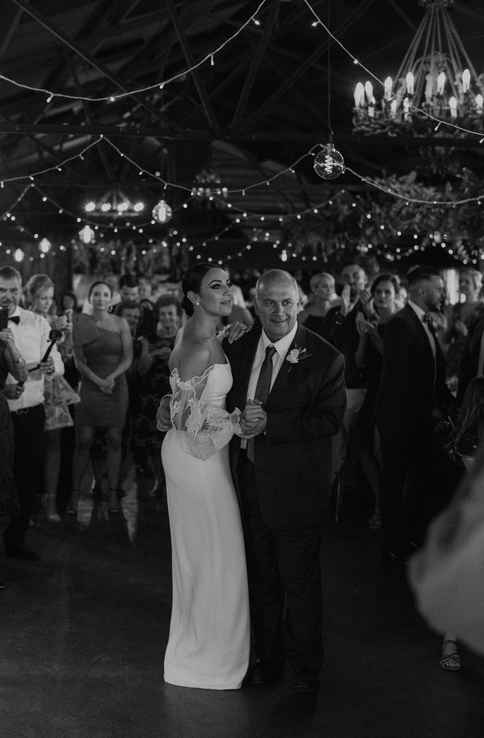 Where did you go for your Honeymoon? Why?
Our honeymoon was in Japan. We waited a few months before we left so we were just in time for cherry blossom season. An absolute vision. Our first date was at Ichi Ni Nana, where our love for Japanese food is evident. We ate our way through Japan!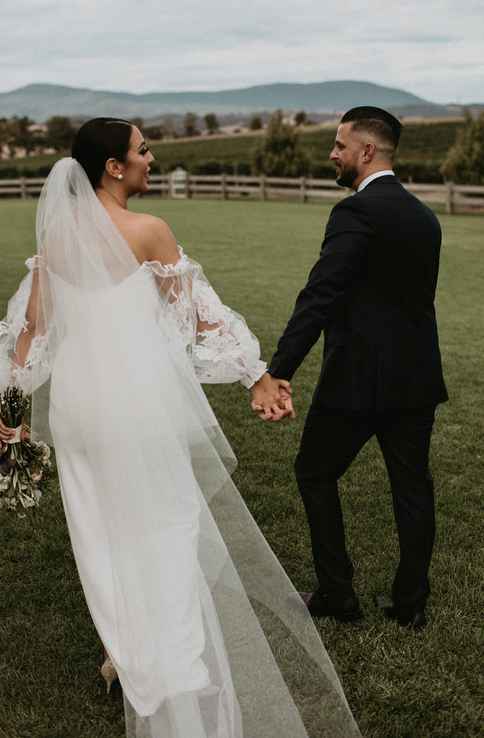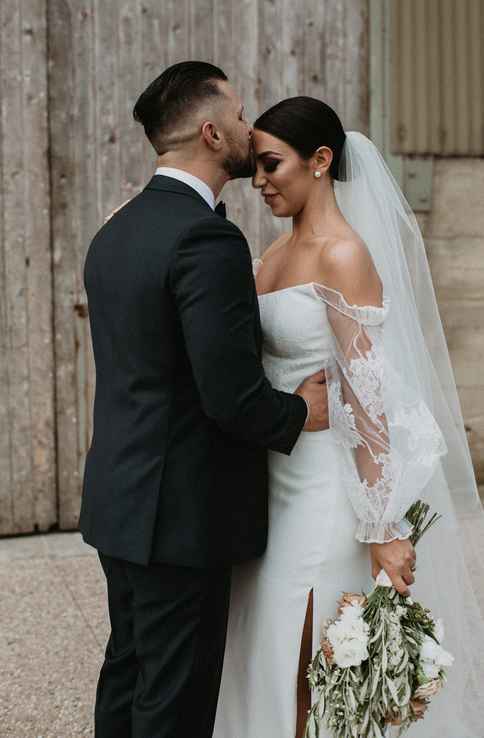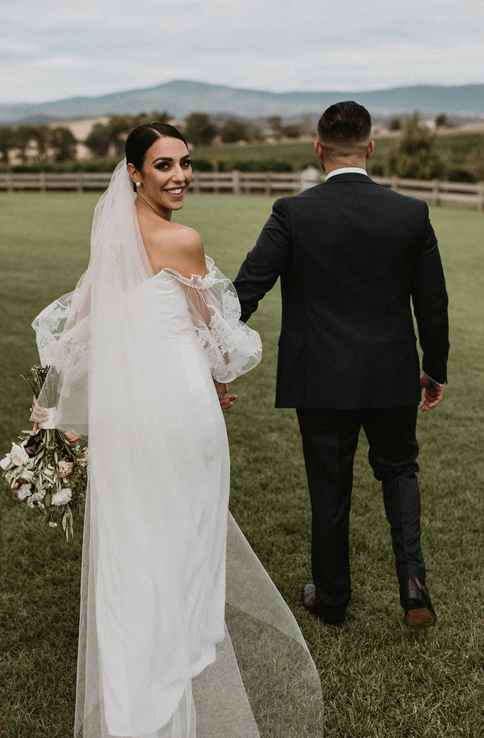 Do you have any advice for other couples?
Keep it simple and don't sweat the small stuff. Post wedding blues is a thing so enjoy the process and the big dance.
For more inspirational wedding stories. Visit Real Weddings to find your perfect Yarra Valley wedding venues or get your obligation free quote today at Zonzo Estate!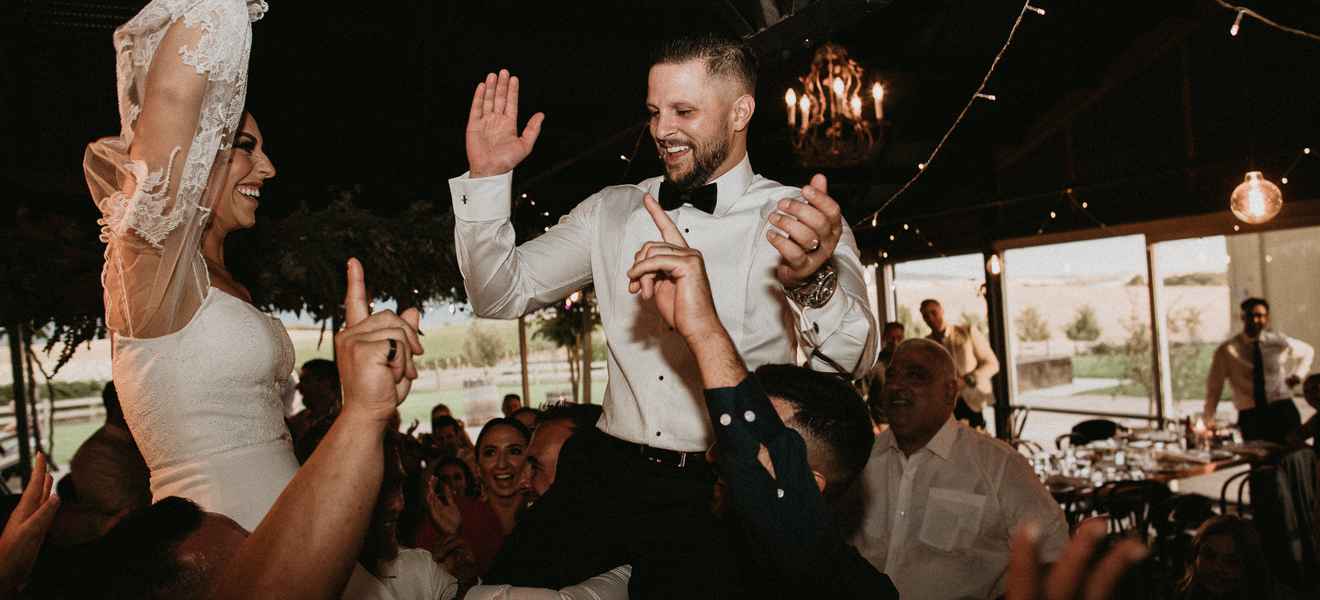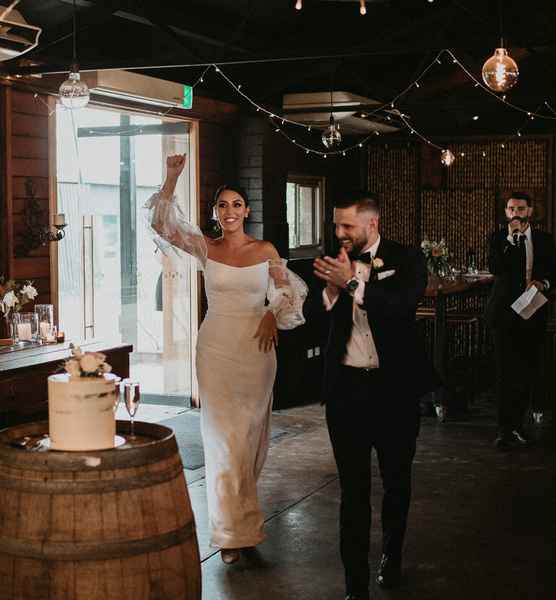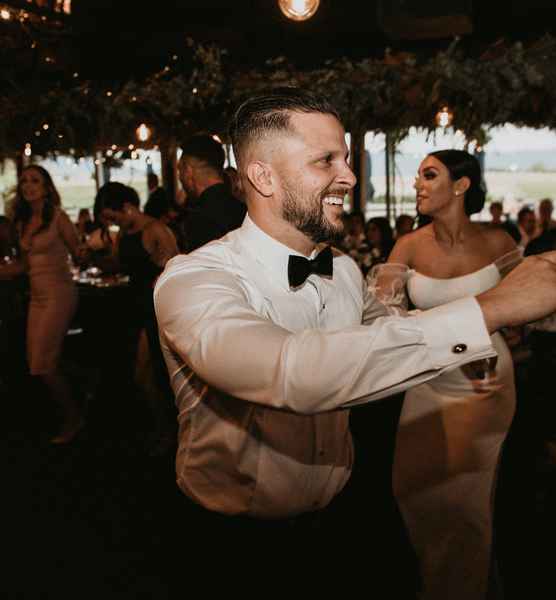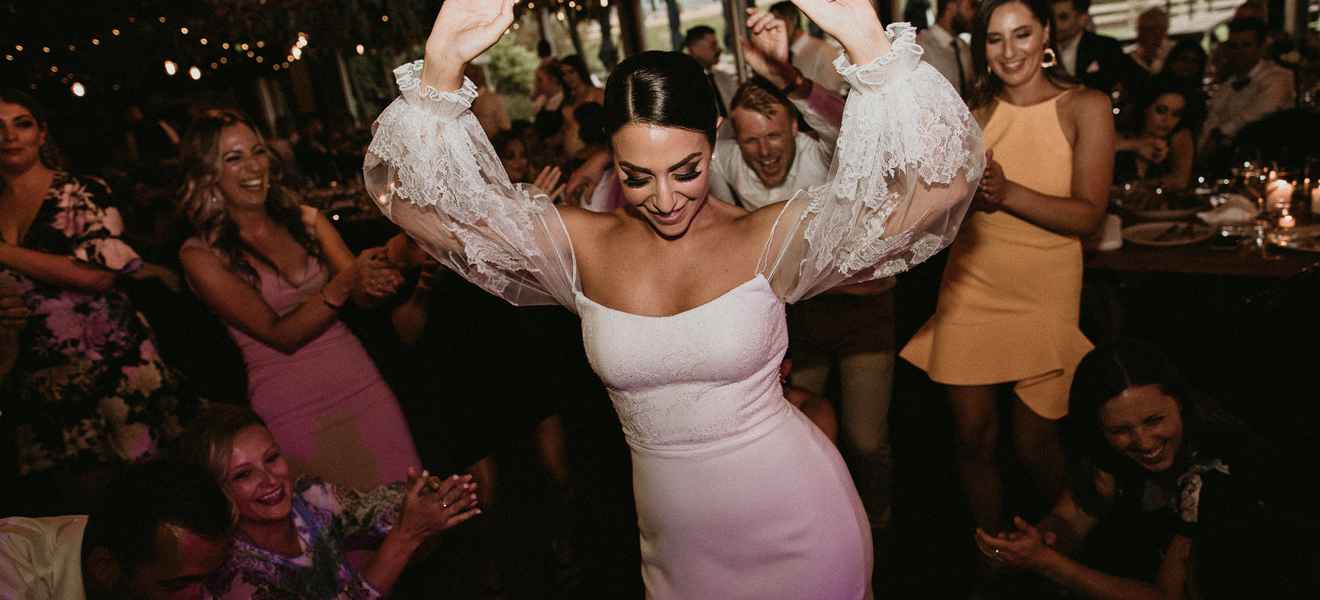 Is there anything else you'd like to add?