Alarna and Tim were on the way to a farewell party on the rooftop of a local bar when Alarna realised it was closed for renovations. 
"Tim suggested we take a sneak peek of the city views before we left. Before I knew it he was down on one knee. I was stunned. He swept a drop sheet away and there was a celebratory bucket of Champagne," Alarna said. 
The pair had initially met on the dance floor of a nightclub. "We had been introduced by a complete stranger who felt we should be acquainted with one another as we were the tallest people in the room," she laughed.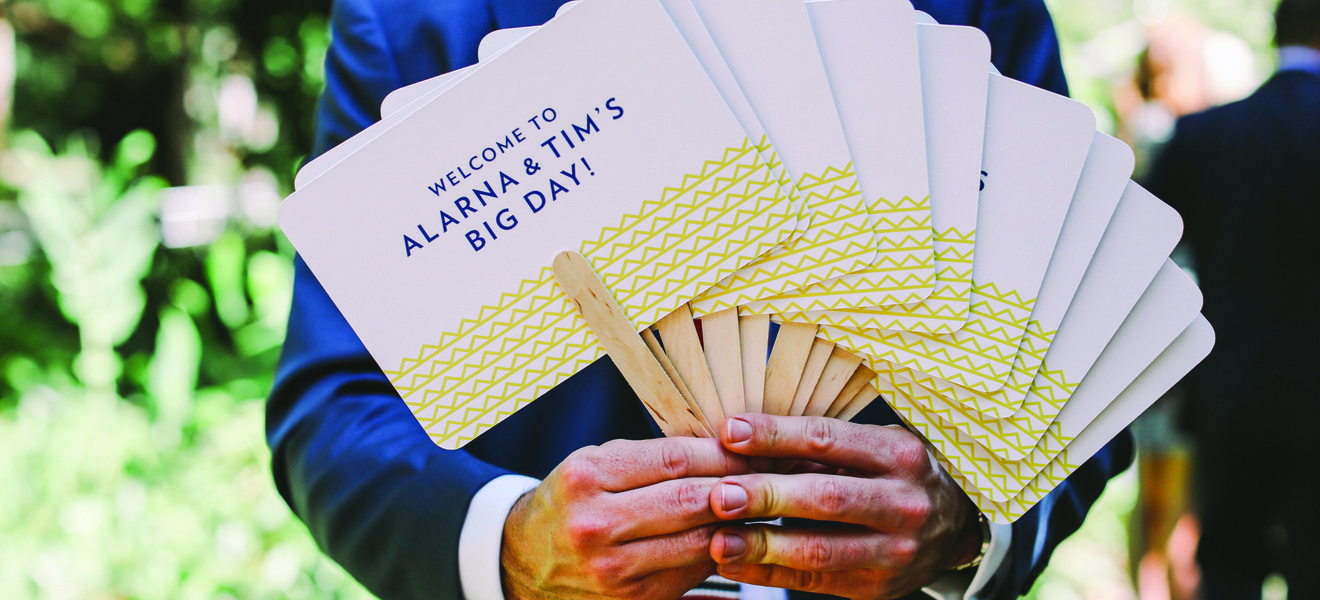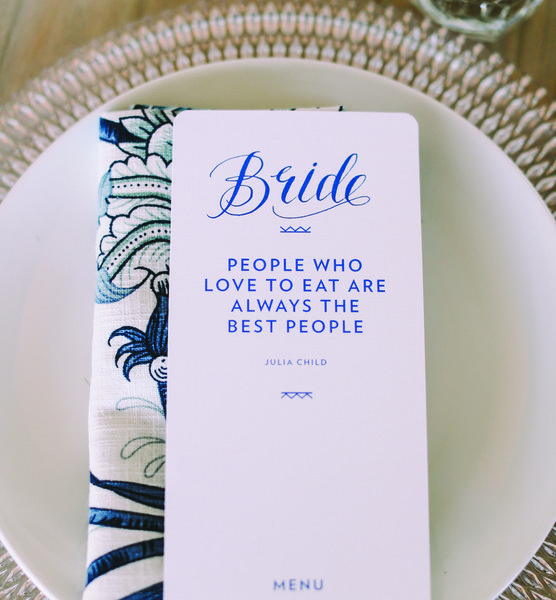 The wedding planning was a collaborative effort. "Working in creative industries our jobs are dictated by imagination and tight timelines, so the wedding organisation really fused all the things we love doing. Tim and I also know the power of moodboards when we are presenting concepts to clients. It helps them understand visions and refine ideas. We did this for our wedding. It was like Pinterest on steroids!" 
A visual planning tool, the moodboard also came in handy to show Tim's family who were based in the UK so they too could feel involved in the planning.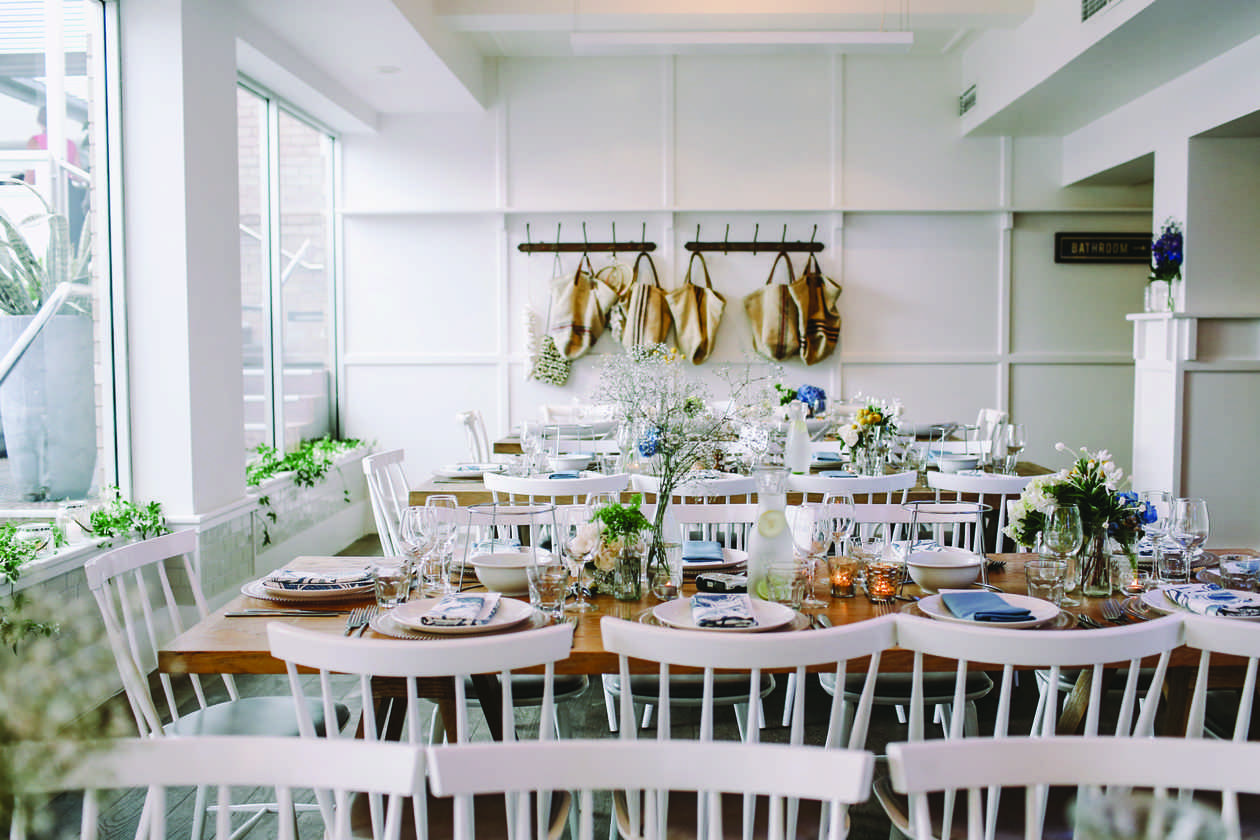 As Alarna explained, "Each element of the wedding had to feel personal to us." From foodie quotes on personalised menu cards, handmade napkins with the couple's monogram to bingo cards that encouraged guests to interact with each other during the speeches, Tim and Alarna embraced the challenge of creating a memorable day that was as much for them as it was for friends and family.
Tim and Alarna chose the setting of Vaucluse House, a 19th Century mansion surrounded by manicured lawns and wooded grounds for their ceremony. "The lush green gardens provided the perfect backdrop. It felt like a summer garden party as guests mingled after the ceremony holding white parasols and sipping from bottles of punch from the soda stand."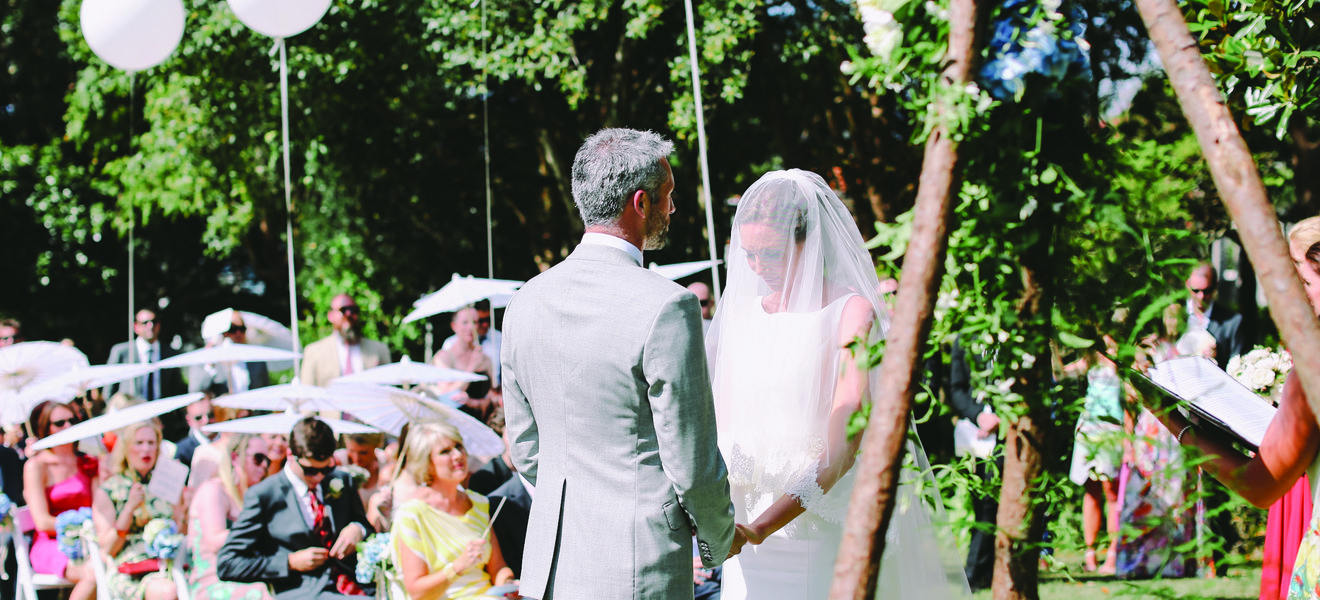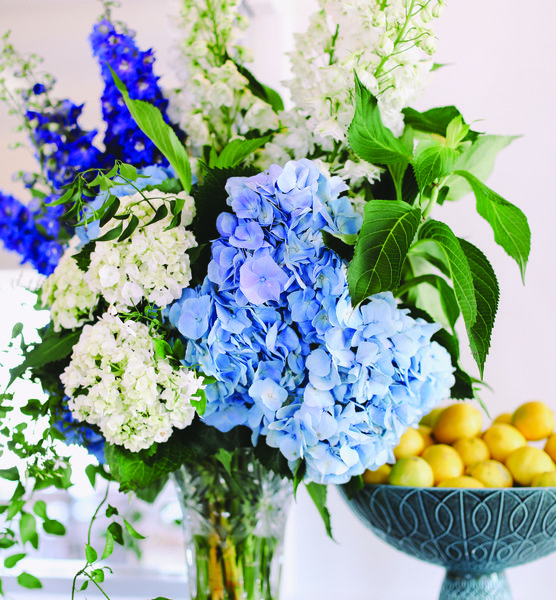 As a nod to Tim's English heritage, guests were whisked off for cocktails and canapés at Watsons Bay Boutique Hotel via a red, double-decker bus. "As a passionate prosciutto enthusiast, Tim insisted we provide a carved leg of prosciutto for the grazing antipasto station at the cocktail hour." 
Food was one element Alarna and Tim felt very strongly about. "We deliberately chose a shared menu so that our guests would interact around the food. The fresh seafood platters and slow roasted meats were an overwhelming success."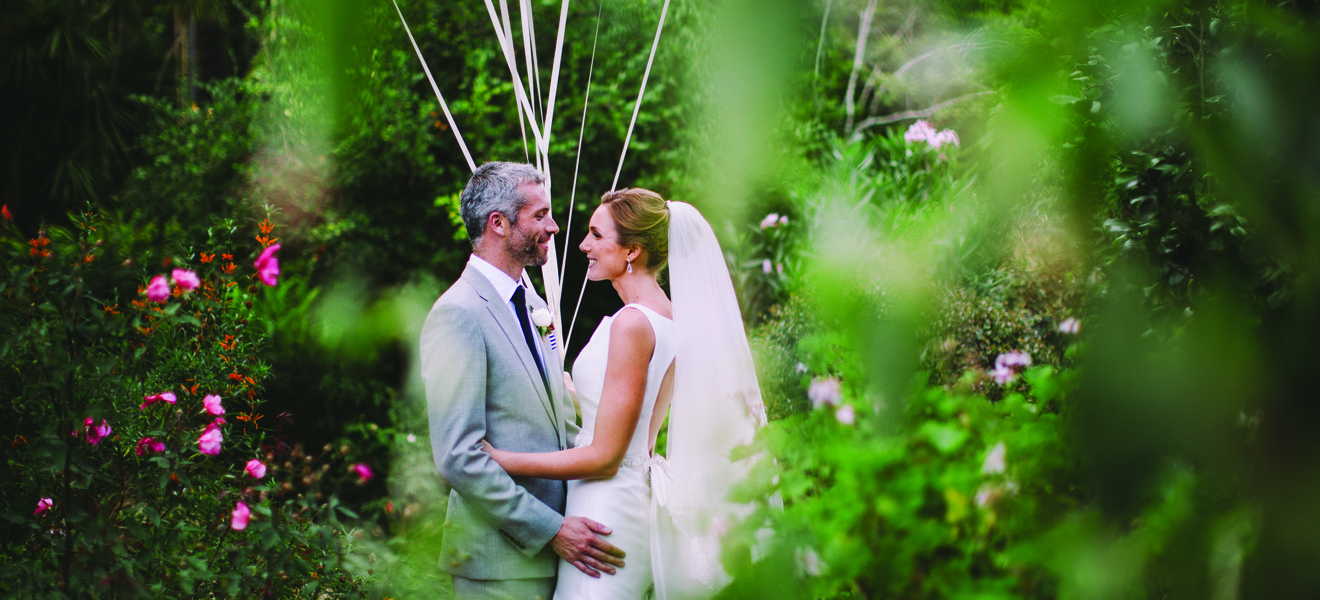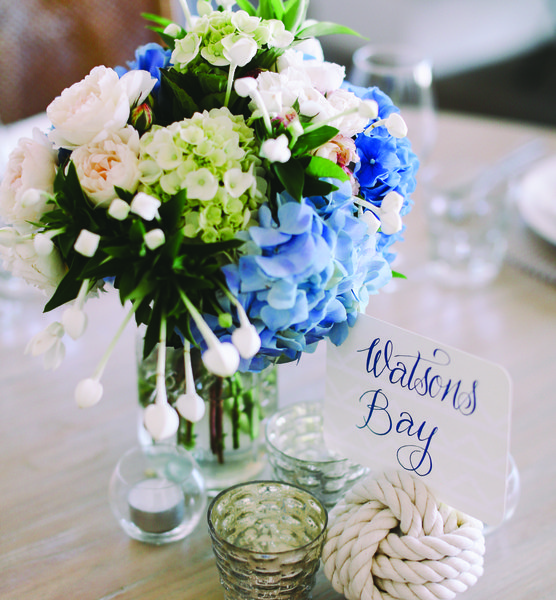 As a keen ocean swimmer, Tim also wanted to give international guests a taste of Australia by the water. "We both agreed to capture the summer and beachside feel of our setting without it feeling too fussy or contrived," Alarna said. As such a Hampton's feel became their compass and they picked cornflower blue, buttercup yellow and white to reflect this.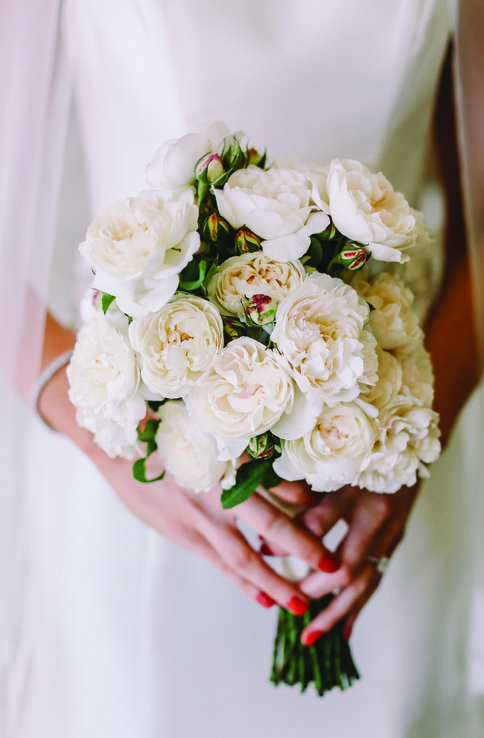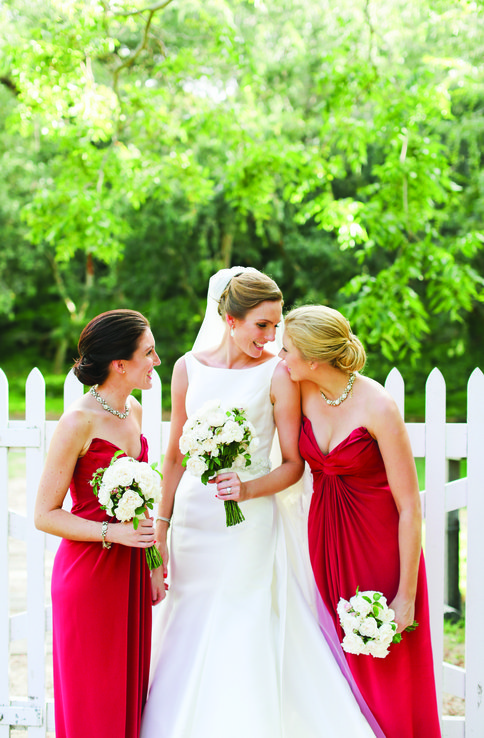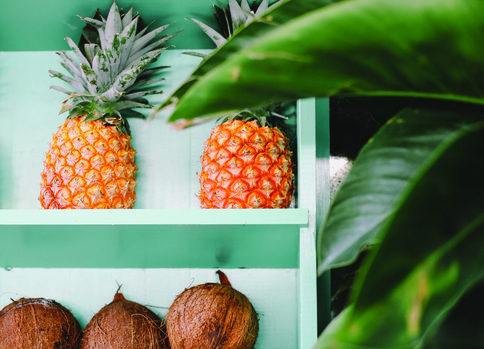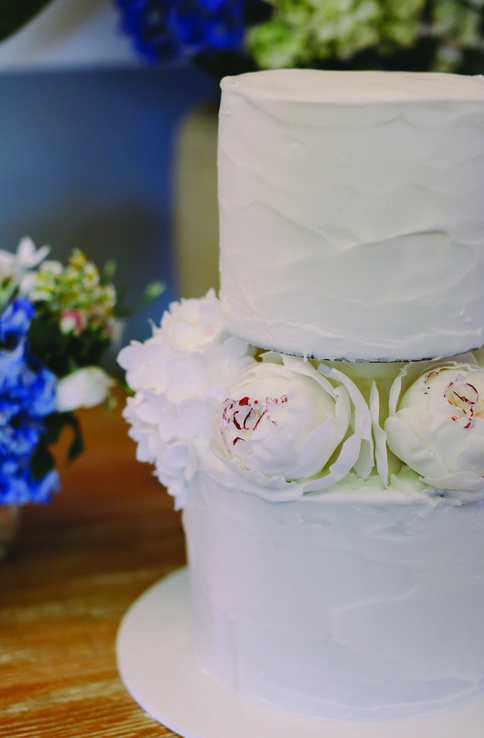 Cut crystal charger plates, printed linen napkins and small floral arrangements of billy buttons, roses and foliage made up the table décor. The coastal theme continued as the settings were punctuated by nautical-style rope knots that held the table names. The room was edged with rambling jasmine vines, a mass of silver mercury tea lights and hurricane lamps. Large floral arrangements reminiscent of the ceremony also decorated the space.
Looking for more inspirational wedding stories? Visit Real Weddings to find your perfect wedding venues in Sydney, NSW!