After Amy Mangan and Josh Green met at university, their friendship was sealed during daily phone chats. 
"We never seemed to run out of things to say to each other – and four years later, nothing has changed," Amy said. An engagement came as an early Christmas present, and while many couples describe wedding preparations as chaotic, this relaxed pair broke with tradition by escaping on a month-long adventure to Greece and Turkey just eight weeks out from their nuptials.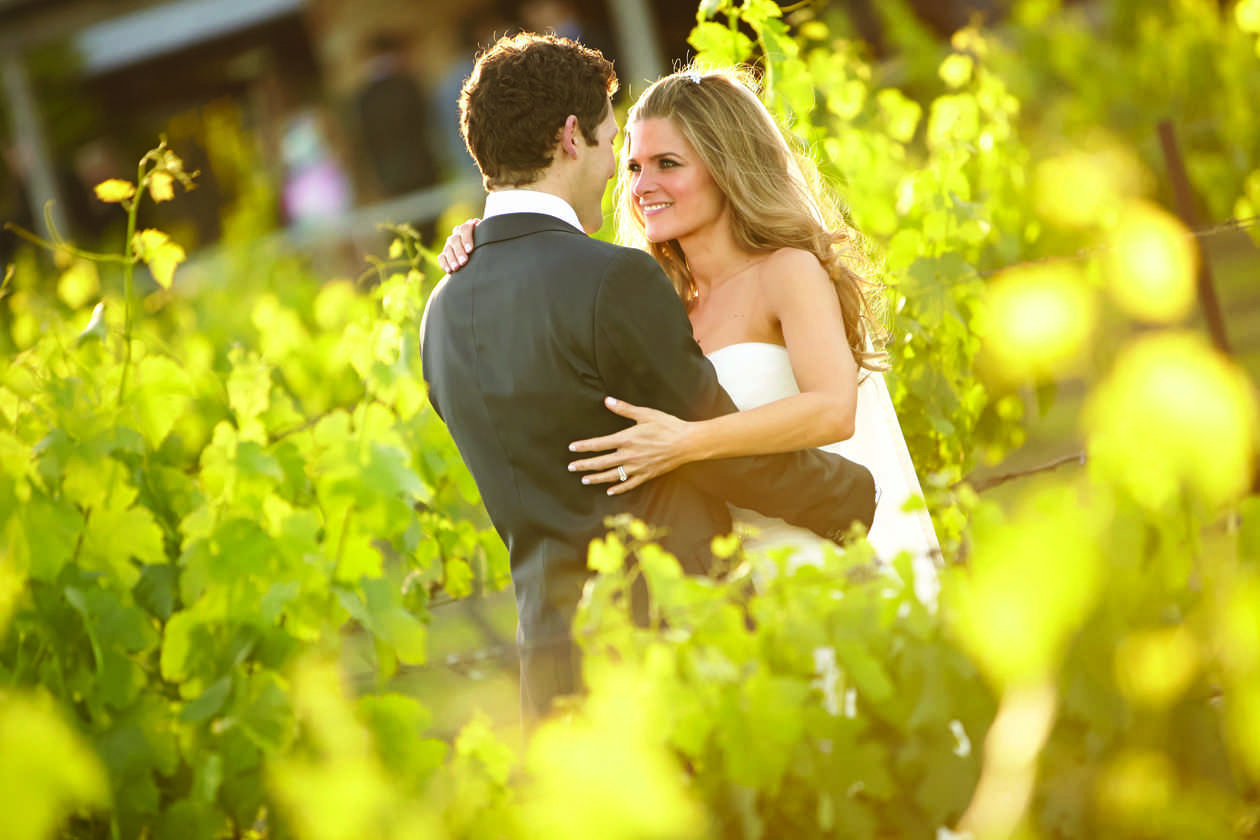 "I had done plenty of research into styles but it wasn't until I actually tried on gowns that I figured out which styles best suited me," she said. "When I found my gown, I just knew without a doubt that it was 'the one' - I loved the quality and the fit."
Josh described the moment his wife-to-be walked down the aisle as the most emotional part of their wedding day, and the couple endeavoured to make their ceremony as personal as possible.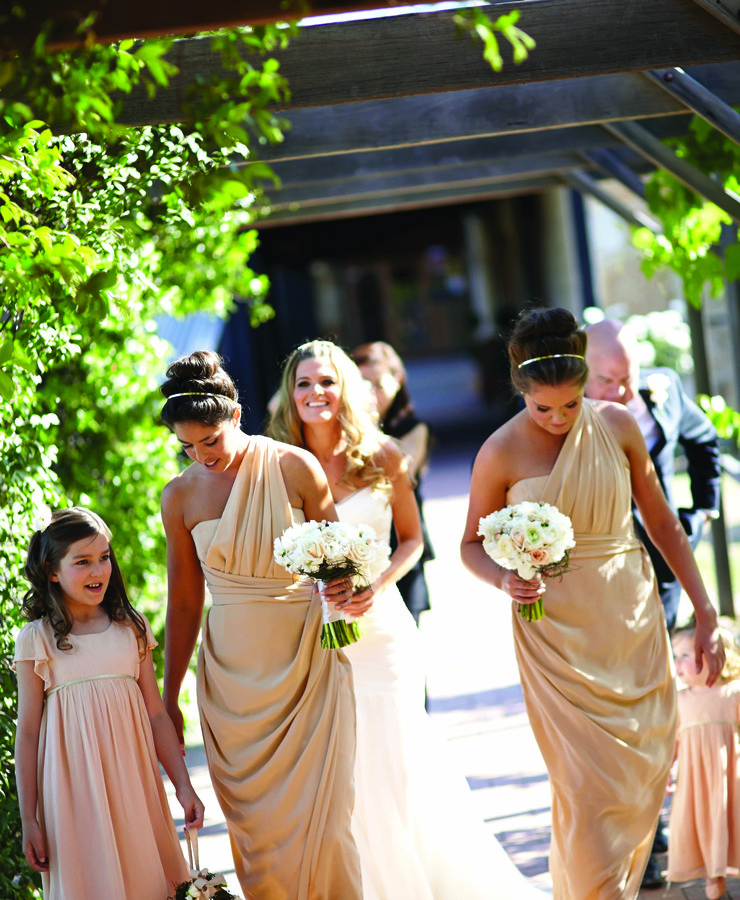 "The celebrant began with a story about our relationship, and we asked Josh's mother to read a passage that she had written about marriage, which had a few guests in tears," Amy said. "The whole ceremony was very special – it was very emotional, but also funny at times."
There was more laughter and tears during the speeches, which were the highlight of the reception. "They really made us feel lucky for the friends and family we have – and each other," Amy said.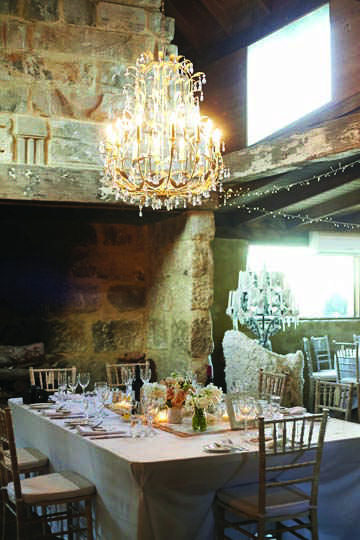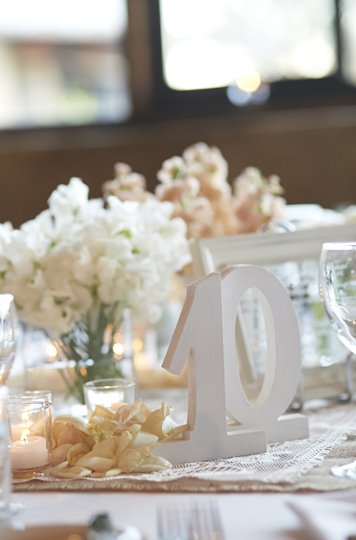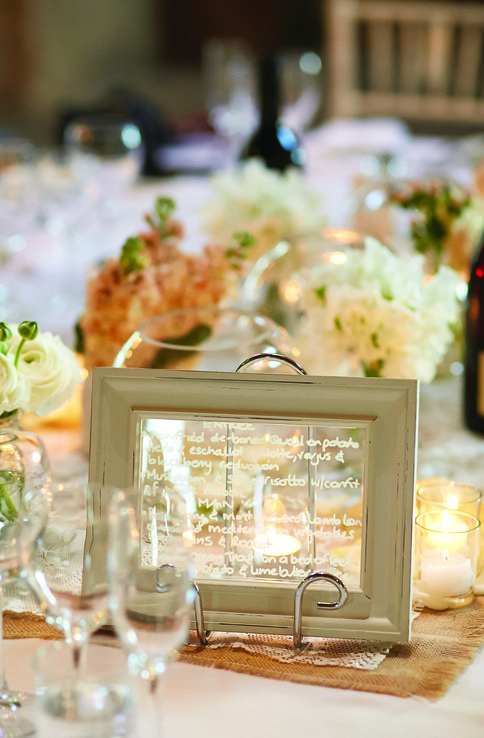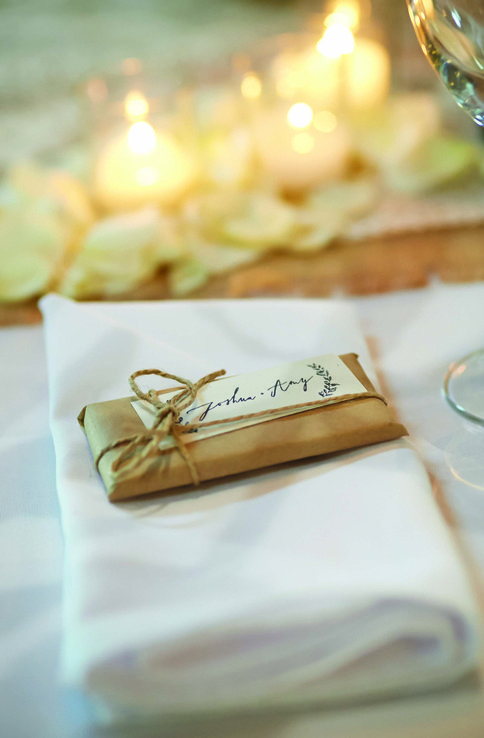 The newlyweds shared their first dance to Adele's version of The Cure hit Lovesong, with the timeless lyrics reflecting their relationship, while also reminding them of their teenage years. At the end of the song, Amy then stole some moments for a quick outfit change, swapping her strapless fitted gown for a lace dress she had found in a popular Sydney arcade.
Looking for more inspirational wedding stories? Visit Real Weddings to find your perfect wedding venues in Hunter Valley!