Angela Morris and Ryan Mullins hosted their wedding reception at Gardens House in Melbourne's Royal Botanic Gardens. The 2-story, Georgian property, located just outside the CBD, was surrounded by manicured lawns and gardens and offered a private wedding retreat.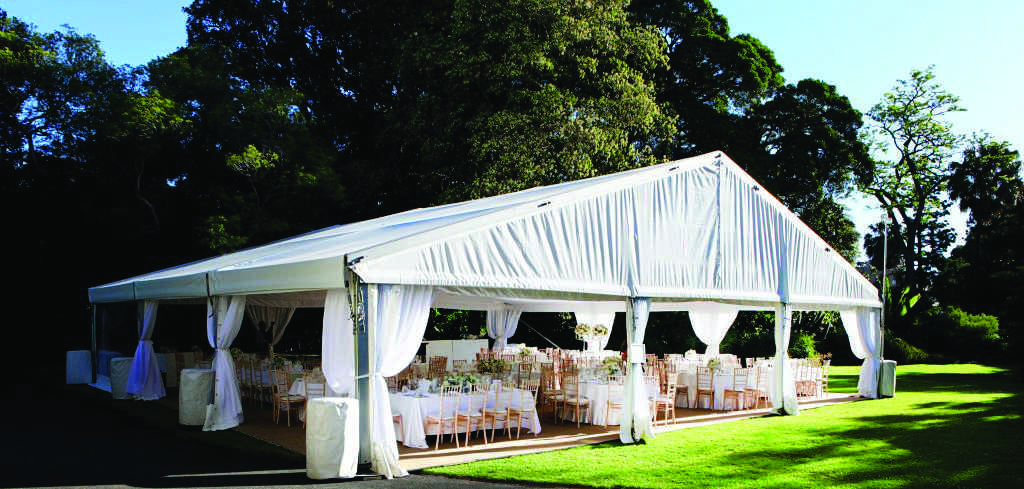 How did you and Ryan meet?
"Ryan and I met outside the gates of our high school 18 years ago. We would often bump into each other at the parties and weddings of mutual friends. We both moved to London for work and purely by chance, ran into each other again, this time at Hong Kong airport one Christmas on our return to London from Australia."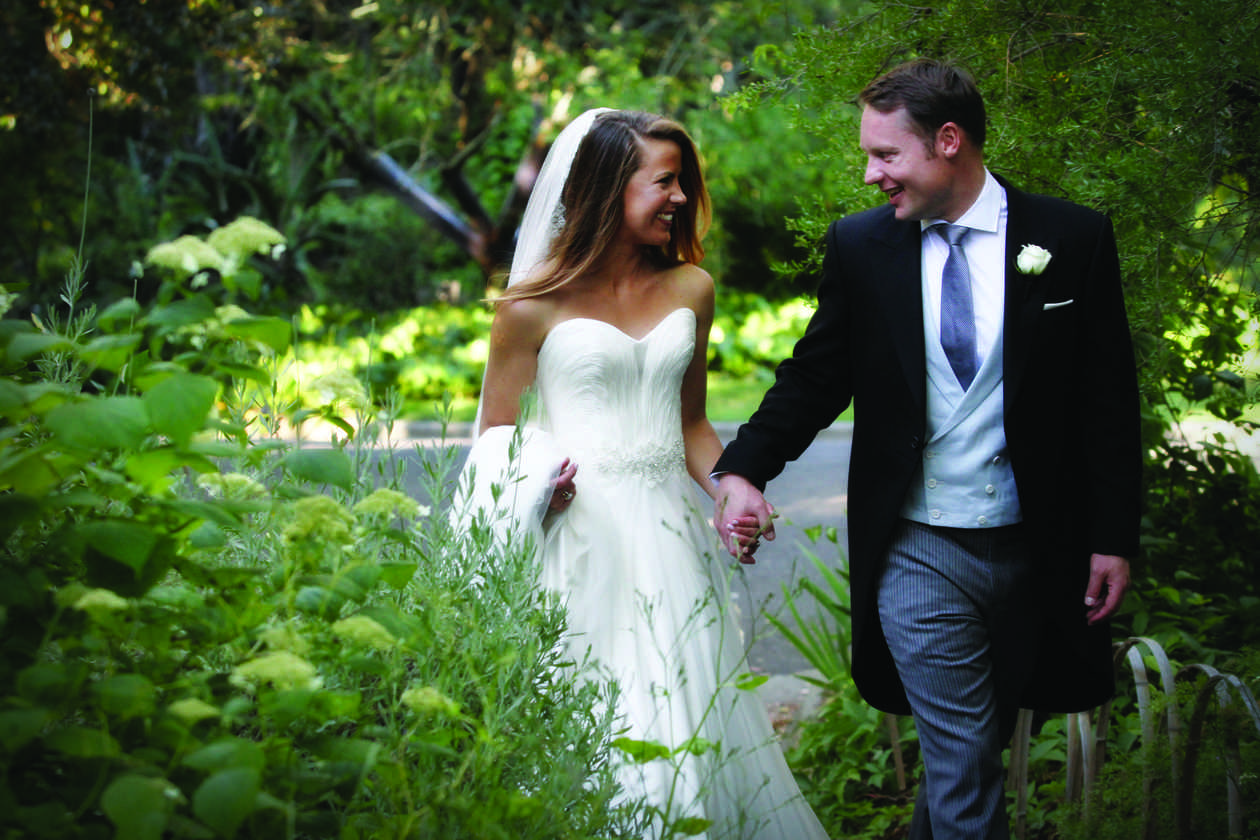 Tell us about Ryan's extraordinary proposal preparations.
"Ryan went above and beyond for the proposal. He had decided to propose at Lake Como in Italy but first, wanted to visit in order to find the perfect location. While I was away on holiday with a girlfriend, Ryan flew to Italy to find the ideal spot to pop the question. 
After scoping out a place on the water, his next challenge became acquiring a boat licence! A fortnight later Ryan left for 'a golf trip'. Little did I know he was actually learning to drive a boat up and down the Thames! He took the test and passed. 
His last mission was to ask my father for his permission. Ryan wanted to ask him face-to-face so that meant another secret flight, this time to Australia. In a total of 5 hours in the country, Ryan met my father and bought an art deco engagement ring. He went to so much effort to make the proposal unforgettable."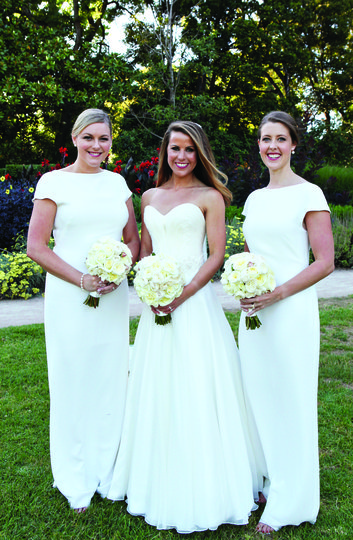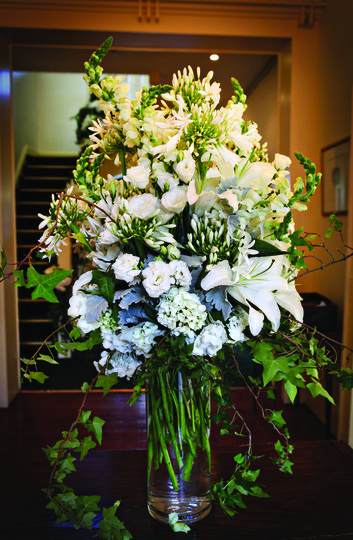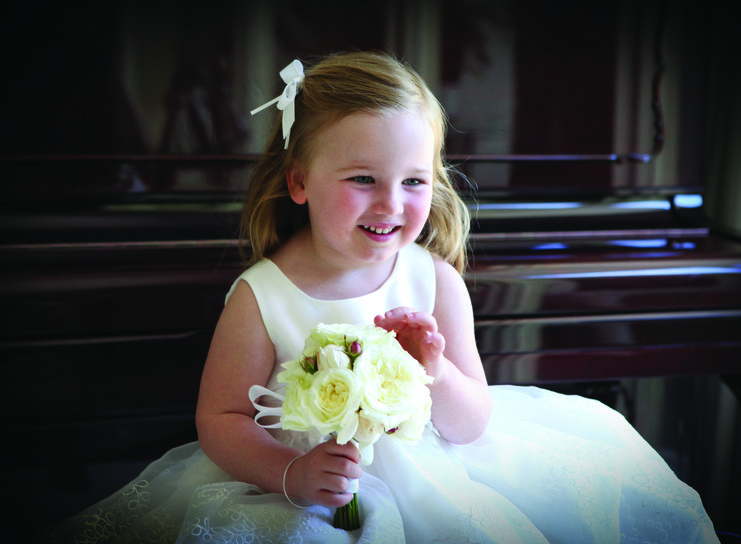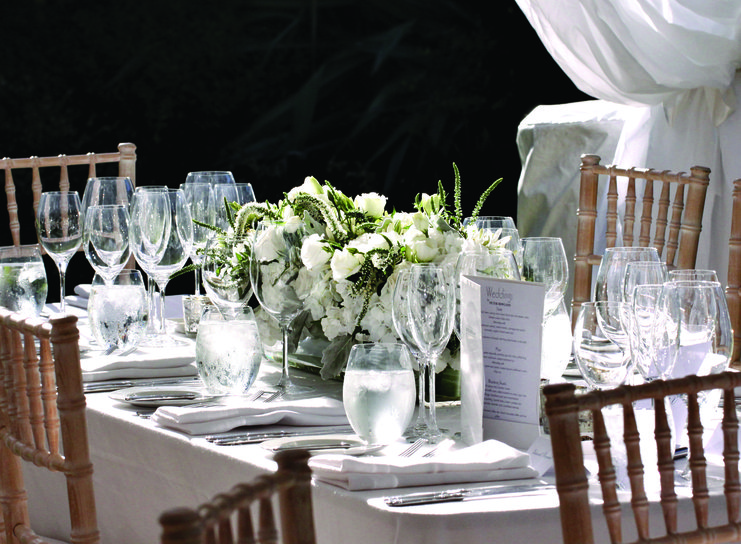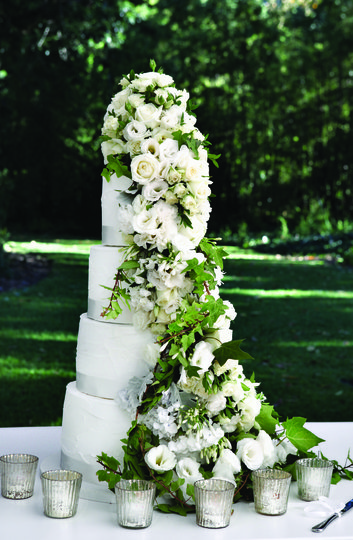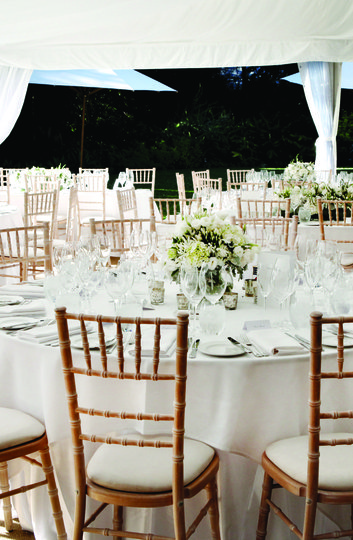 Describe your wedding style.
"We focused on keeping the wedding styling clean and crisp with traditional white flowers and green foliage. The wedding had a classic elegance. 
In keeping with this theme I wore an ivory gown with a cathedral length, lace veil. My bridesmaids wore long, backless ivory dresses. We had matching, structured dome bouquets of David Austin and Amy Lou roses."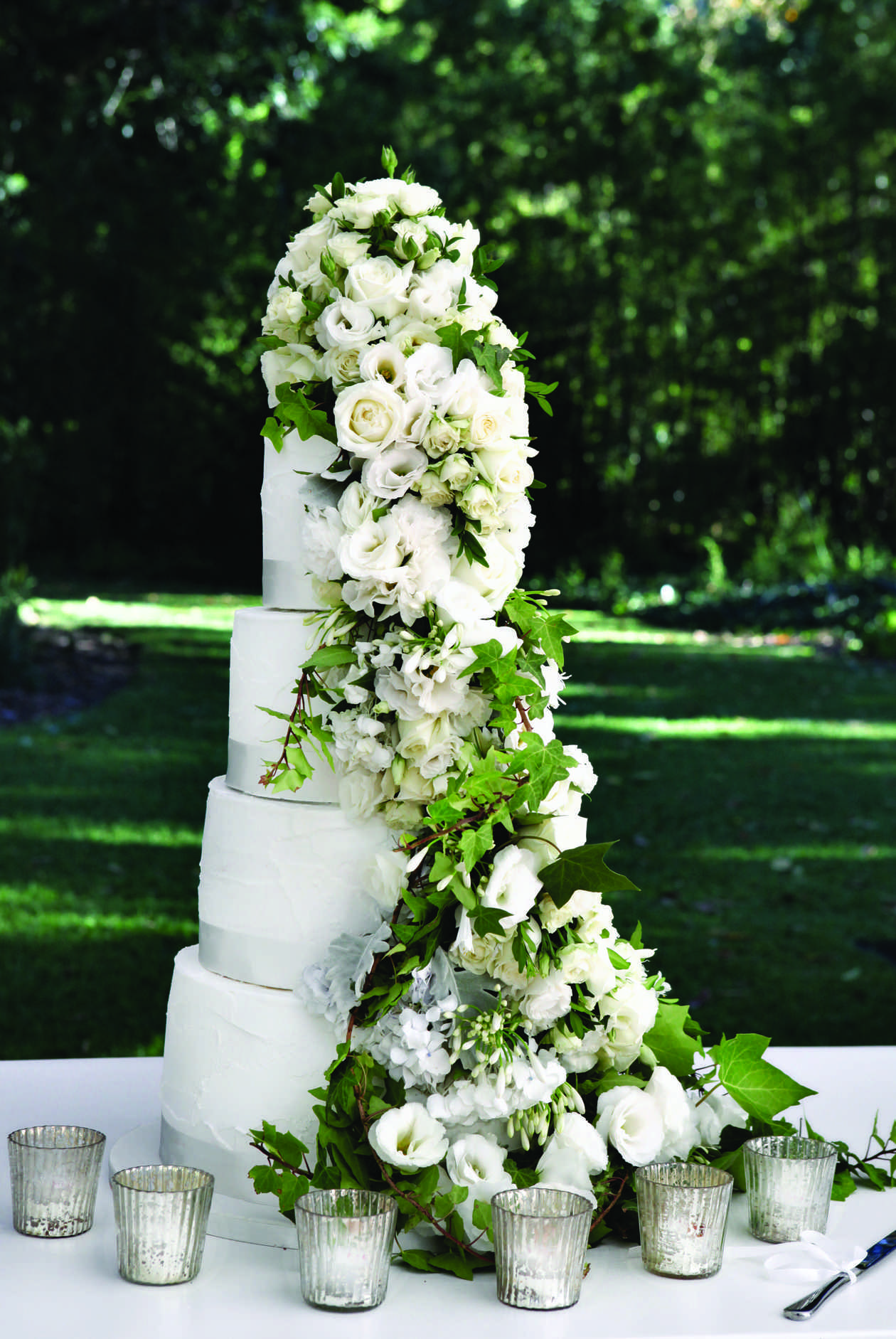 How was your wedding stationery designed?
"Our wedding stationery was simple and formal with light grey print over oyster coloured card with matching grey trim. The invitations really set the tone for the wedding. 
A close family friend sketched and painted a watercolour of Gardens House which we used for our 'save the date' cards. We plan to frame the original and display it in our house."
Looking for more inspirational wedding stories? Visit Real Weddings to find your perfect wedding venues in Melbourne!