Late one afternoon after a hard day's work in the cattle yards, Rohan and Annabel stood exhausted, caked in mud and manure. Unexpectedly, from out of the blue, Rohan pulled a sparkling ring from his pocket and asked Annabel to be his wife. 
As they stood crying tears of joy, a beautiful sun shower fell from above – as if sent from heaven just for them. While not one to have dreamed of her wedding day, when it came to the planning Annabel knew exactly what she wanted.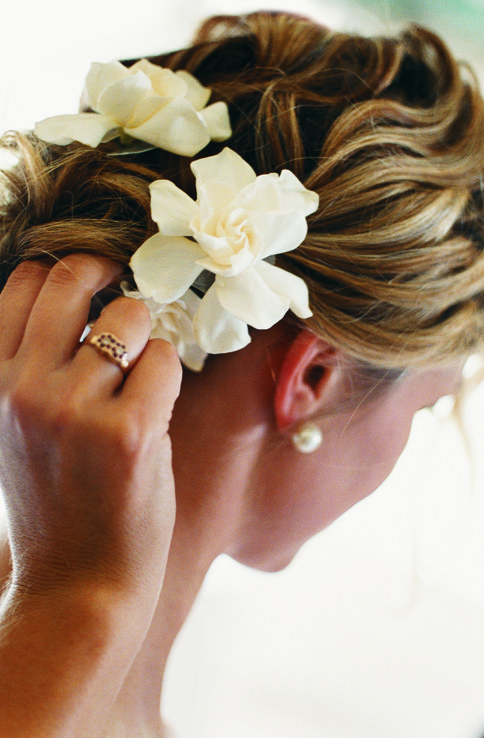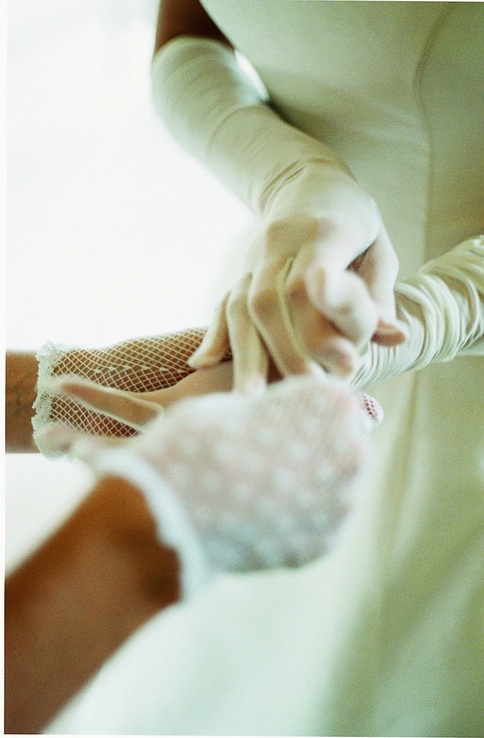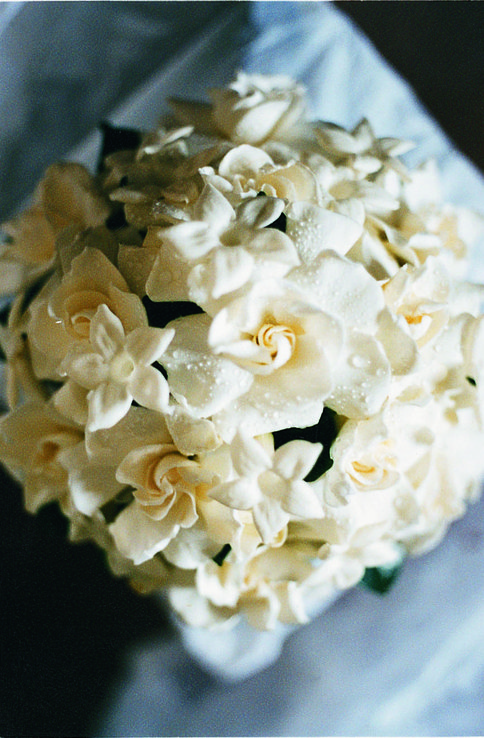 To tie in the '50's theme, Annabel wore a sweet hail-spot French tulle veil, while her three bridesmaids, dressed in strapless gowns with gathered tulle trim, wore cute matching spotted gloves. The bride entered the chapel carrying a bouquet of gardenias and stephanotis to the strains of Schubert's Ave Maria  – continuing a tradition started by her grandparents in Poland. 
The groom, meanwhile, a country boy whom Annabel met as a four year old, wore a smart black dinner suit and custom made black ostrich skin cowboy boots featuring his initials RFG – an appropriate choice for a cattle farmer.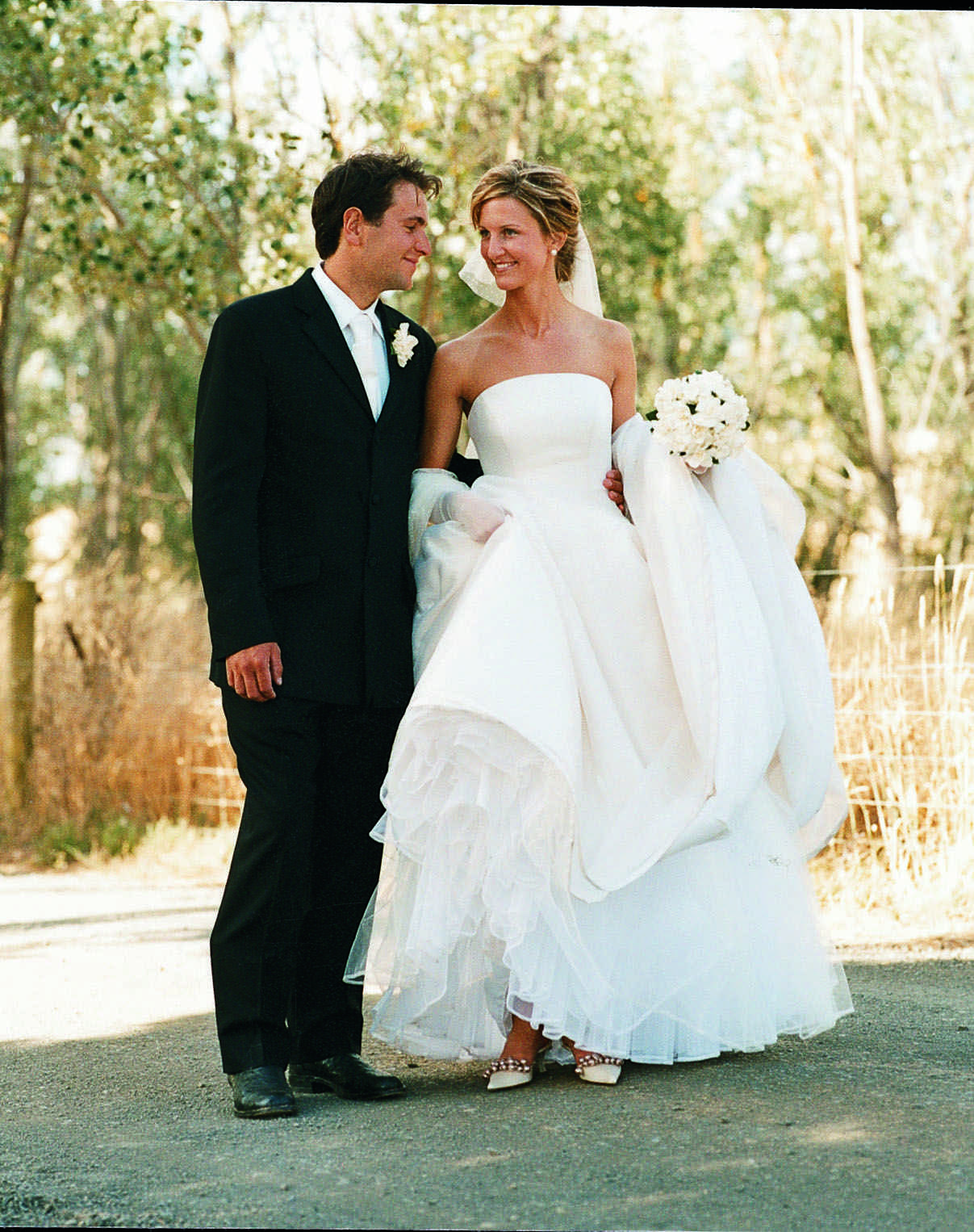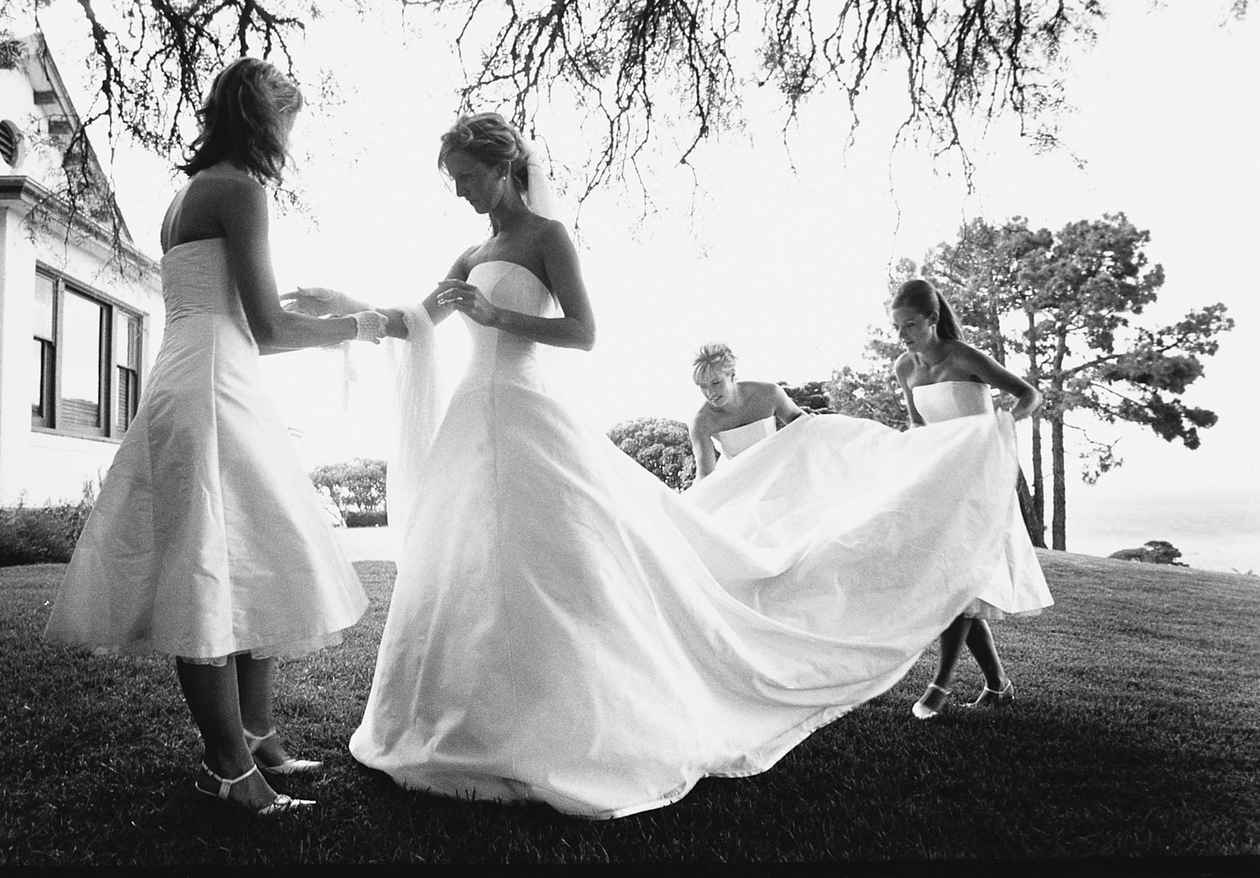 After the ceremony, the bride's traditional family "Magarey" champagne cocktails were served on the front lawn of the historic homestead Spray Farm, overlooking Port Phillip Bay and the distant city lights of Melbourne, whilst Frank Sinatra crooned in the background. 
Guests were then ushered inside the homestead's central courtyard where concealed amber lighting lent the marquee a relaxed feel, encouraging guests to settle into the white, high-backed chairs and enjoy the wine, speeches and food which included a magnificent piece of beef grown and aged by Rohan himself.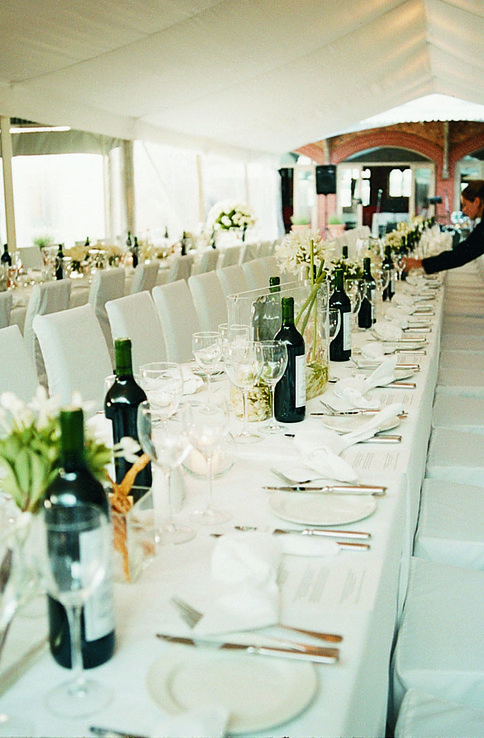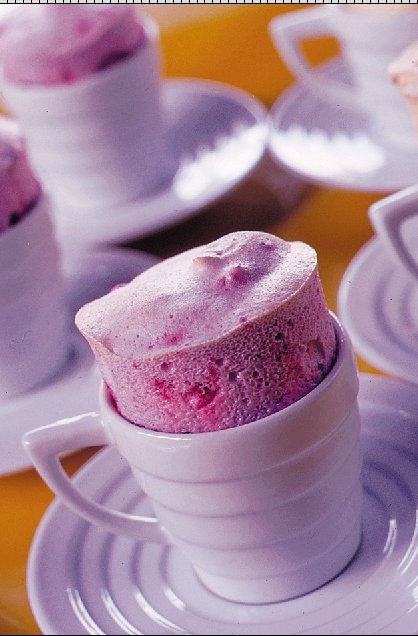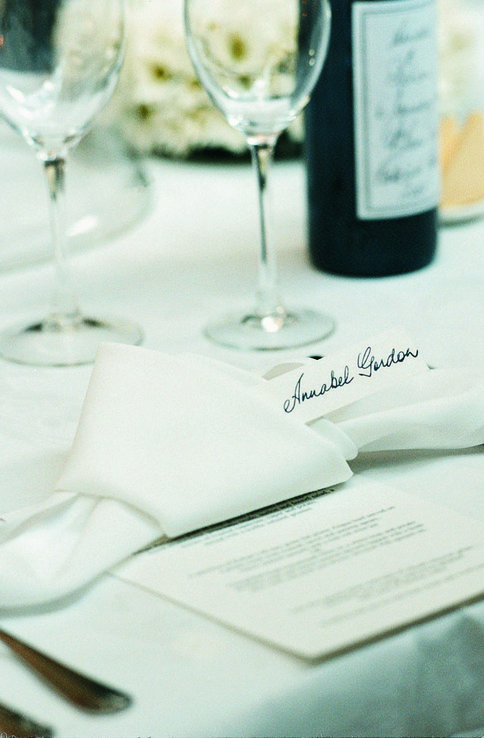 Continuing the 'all white' theme, three long banquet tables were draped in crisp white linen, crossed at the head by the bridal table. Each table was adorned with five varieties of white flowers, including hydrangeas, daisies, stephanotis and roses, while white linen napkins were tied specially to symbolise 'tying the knot'. Rohan's uncle meanwhile individually hand wrote the 130 place cards and personalised labels on the bottles of cabernet merlot, which were given to guests as gifts.
After the speeches, which included one by both the groom and bride's fathers, Annabel's Polish heritage kicked in and those who knew the words sang along to Stolat, a traditional Polish good luck song.
Looking for more inspirational wedding stories? Visit Real Weddings to find your perfect wedding venues in Victoria!

Photographer: Criket et Minou | Ceremony: Chapel Of All Saints Geelong Grammar School | Reception: Spray Farm catered by Peter Rowland Catering | Flowers & Floral Decorations: Judy Chirnside Flowers | Gown & Gloves: Connie Simonetti Bridal Couture | Shoes: Miss Louise | Bridal accessories: David Jones | Groom's & Groomsmen's attire: Eddy Elias Menswear, and Alberta Boot Co. | Bridesmaid's outfits: Ronda Braybrook | Bridesmaid's shoes: Qushi | Bridesmaid's accessories: Gloves from Franke Stewart | Videography: Living Memories Video Design | Hair: Masons Hair Studio | Cake: Truffleduck | Music: Hotlix c/o Haze Music | Gift Registry: Luxe, Jo's Isn't It Gorgeous & Myer