How did you meet?

Jono's best man and childhood best friend (Daniel) was Caitlin's best friend in high school. They met at one of Daniel's parties when they were 14 years old and have been in the same friendship group ever since. After Caitlin returned from a year away in Europe when she was 23 – they started dating!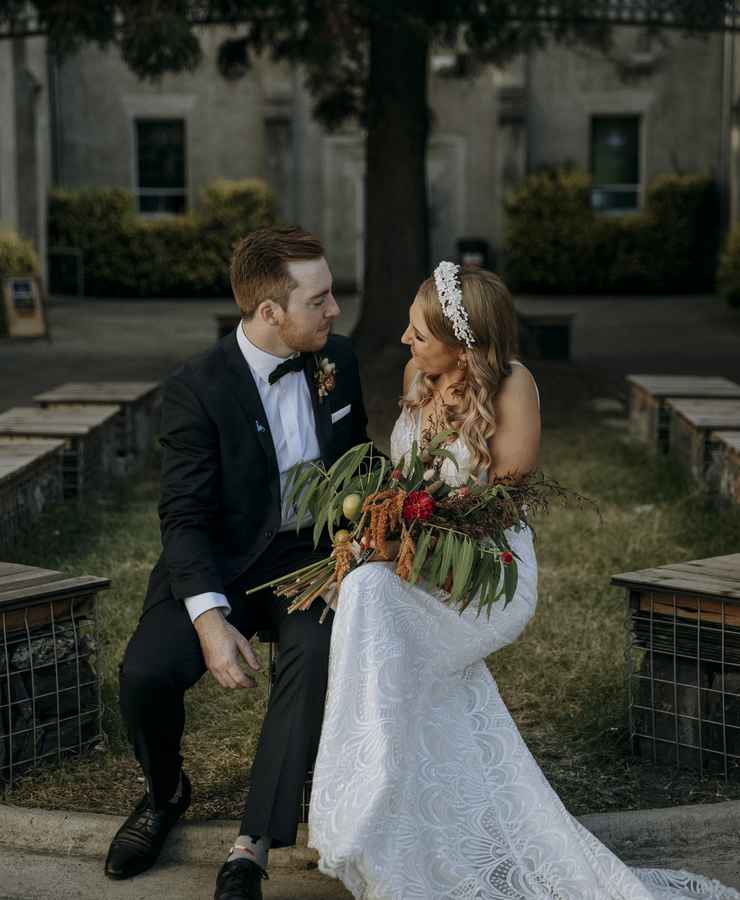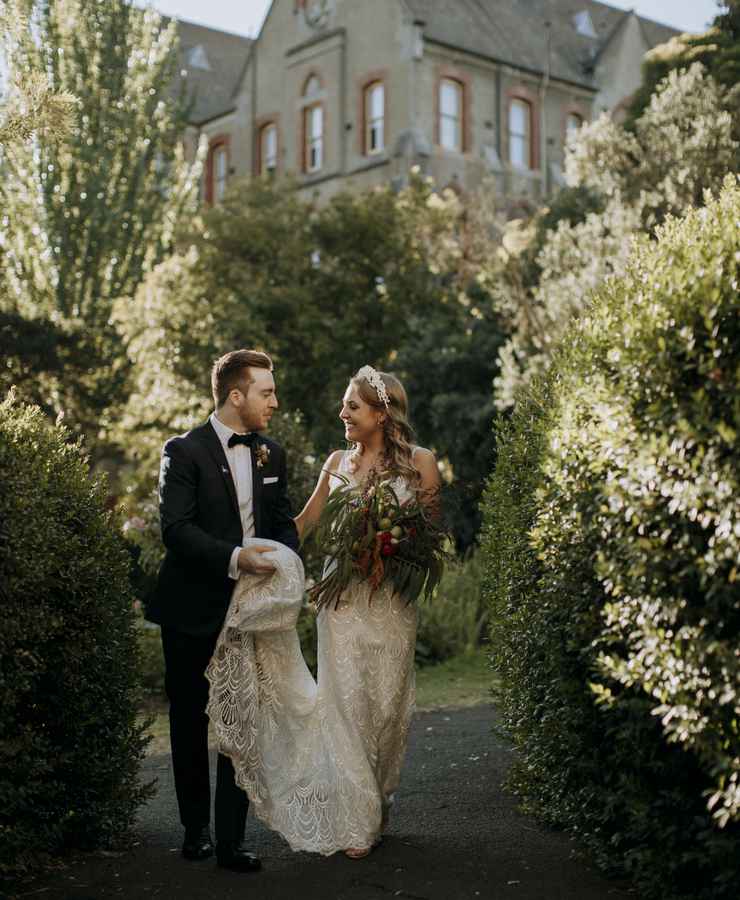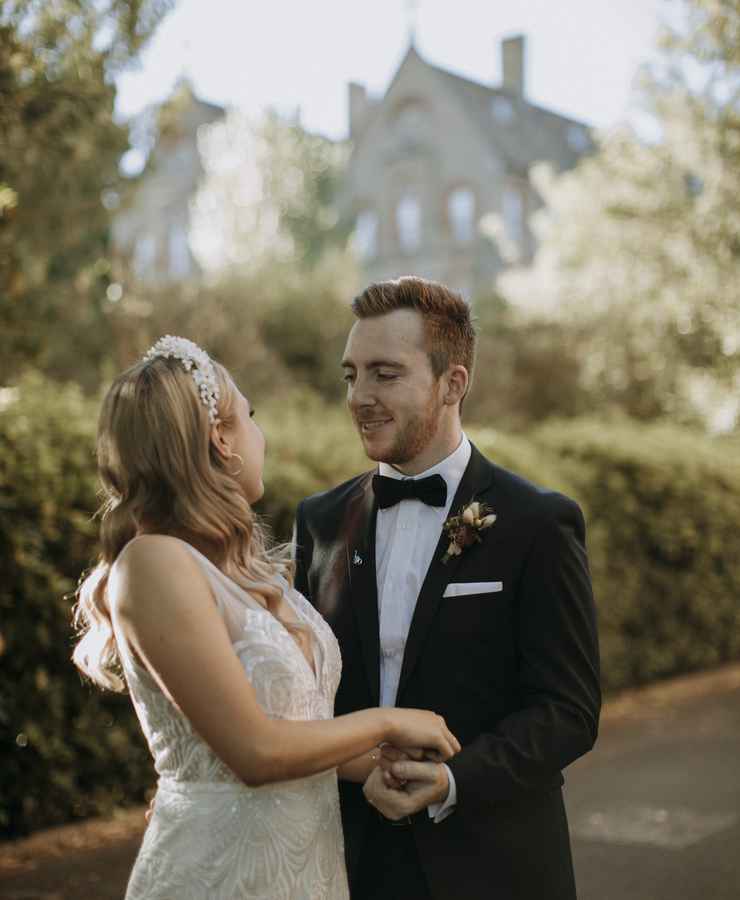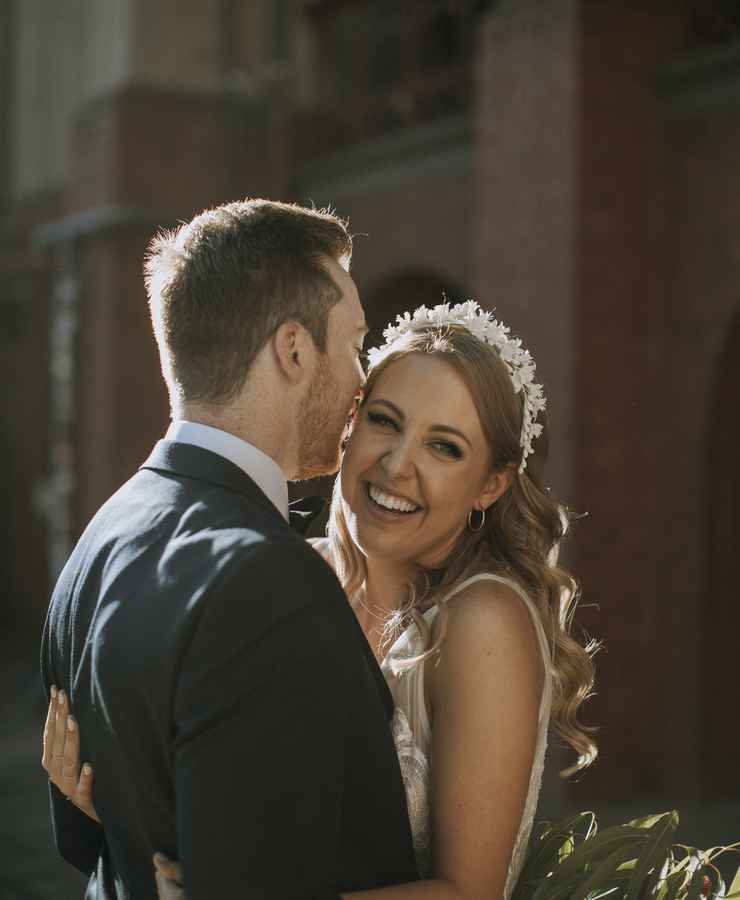 Tell us about the proposal.

Caitlin is a teacher and Psychology Examiner and was right in the middle of marking Year 12 exams. Jono convinced Caitlin to take a break for a picnic, and he took her to the Royal Botanical Gardens. While pretending to take a photo of Caitlin in front of the city, Jono proposed after being together for 4 years.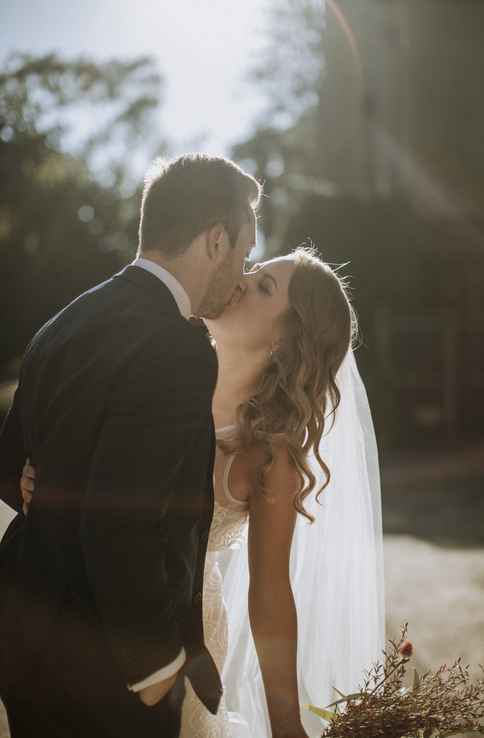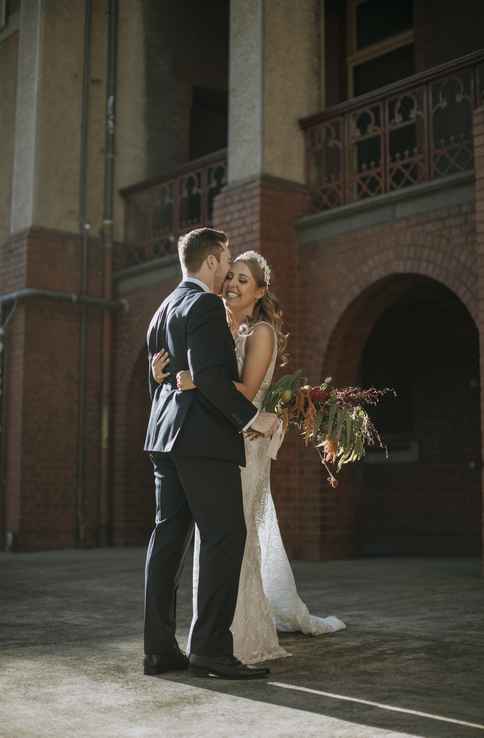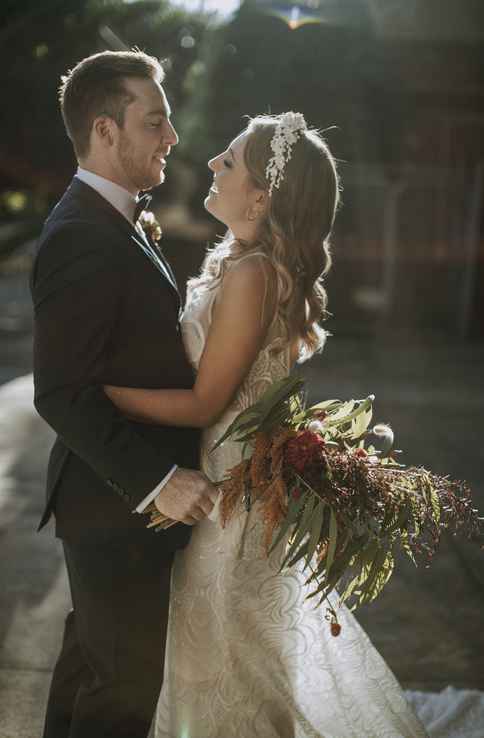 How did you choose your venue and location? Why?
Abbotsford Convent was the first venue we looked at and absolutely fell in love! We live locally and had visited many times – but as soon as we saw the Rosina Courtyard we knew it would be perfect!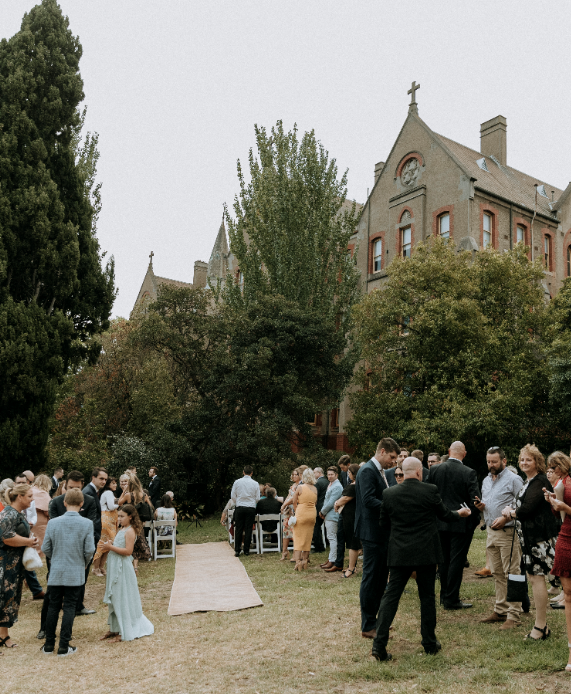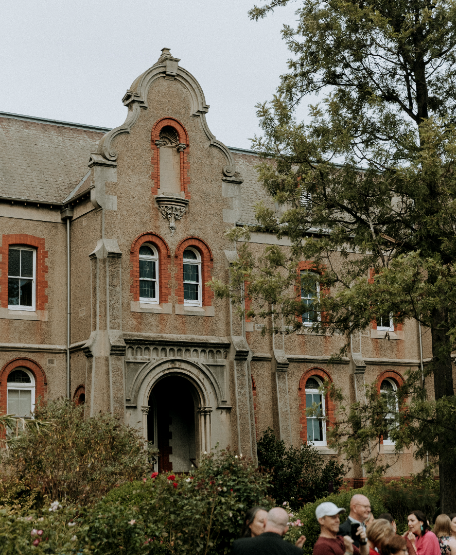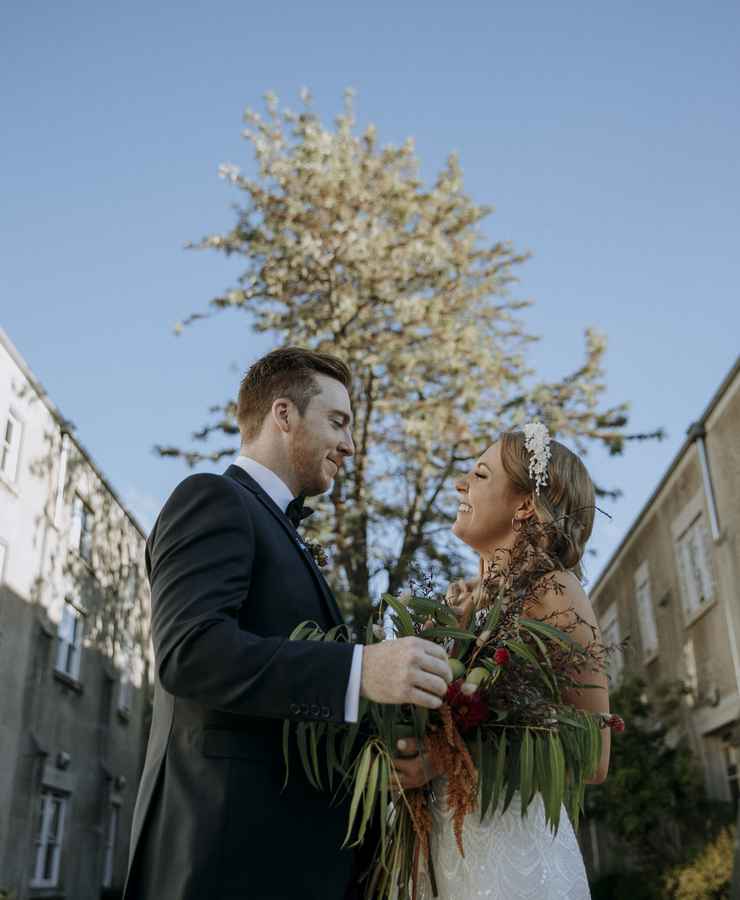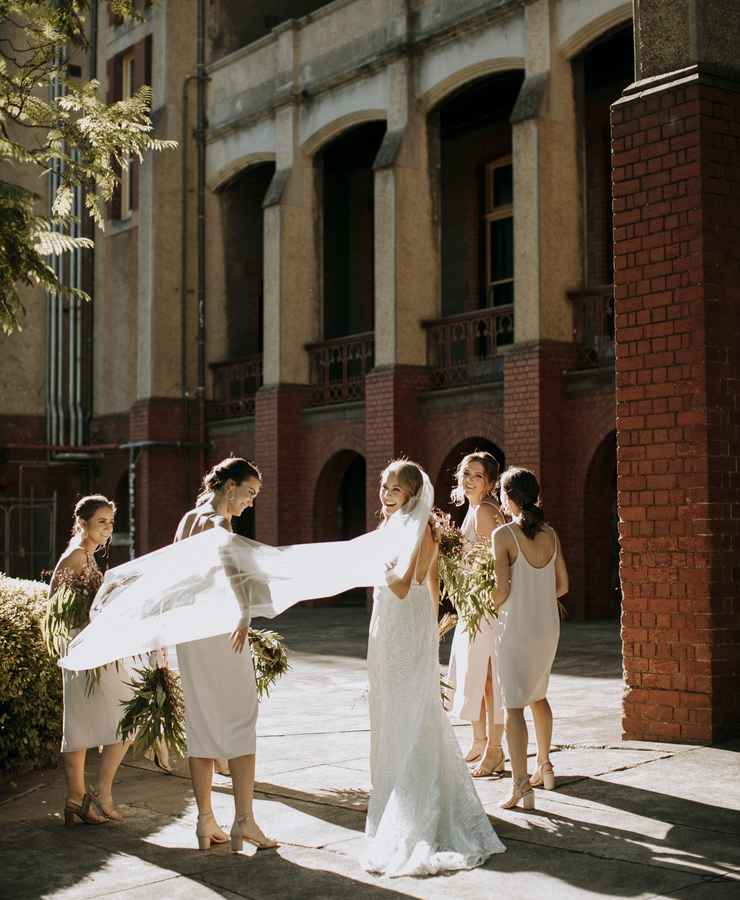 Tell us about your Gown(s) / Suit(s) (style, how you found it, what you loved about it). What about the bridal party fashion choices?

We both wanted to be comfortable and relaxed, with the groomsmen in navy and the bridesmaids in dusty pink. All of the groomsmen had custom socks and natives as lapel pins.
The bridesmaids wore a slip dress style and had bunches of natives and rose gold earrings.

I loved that everyone looked beautiful, but felt comfortable too.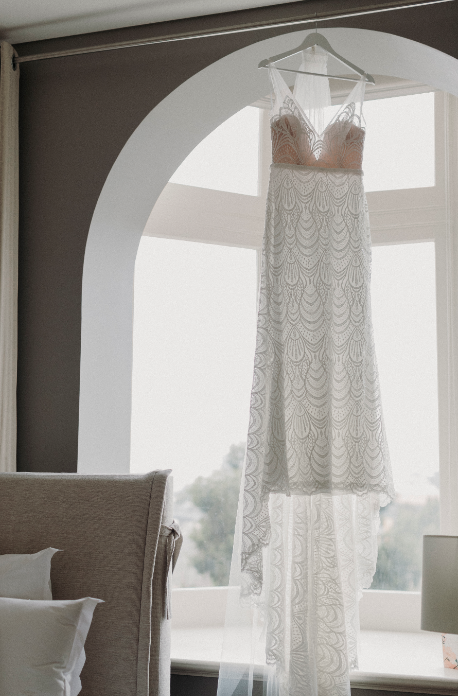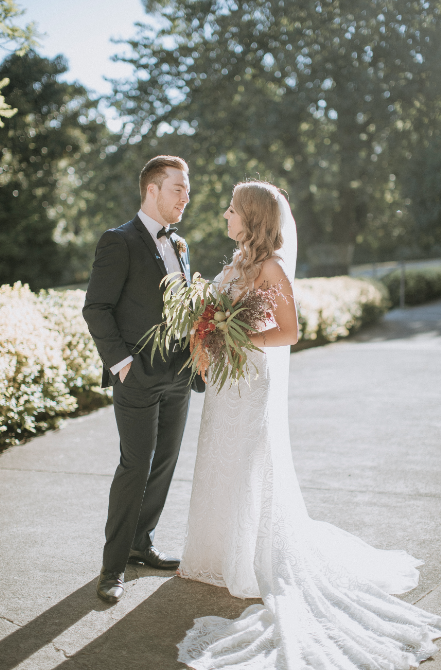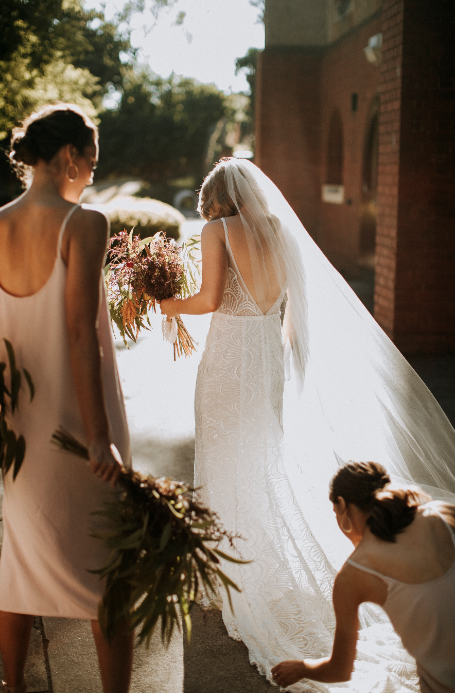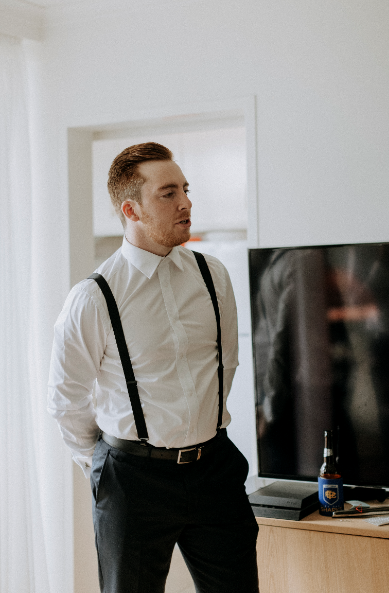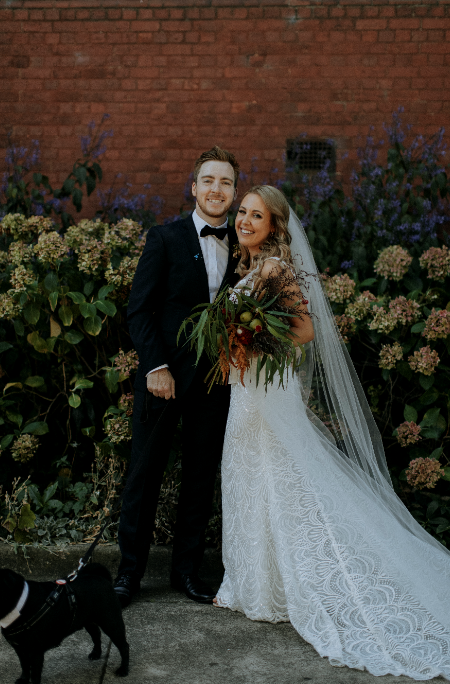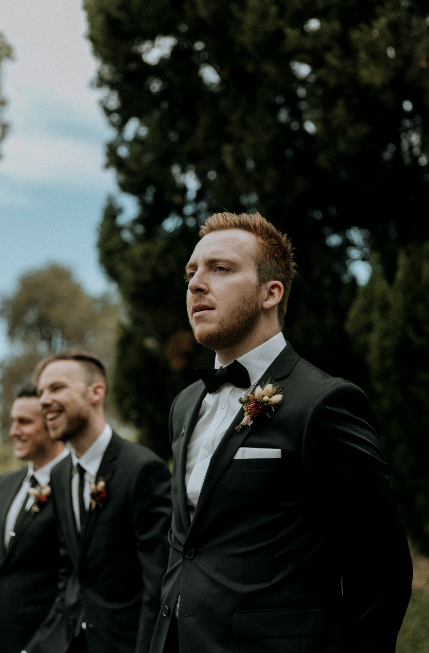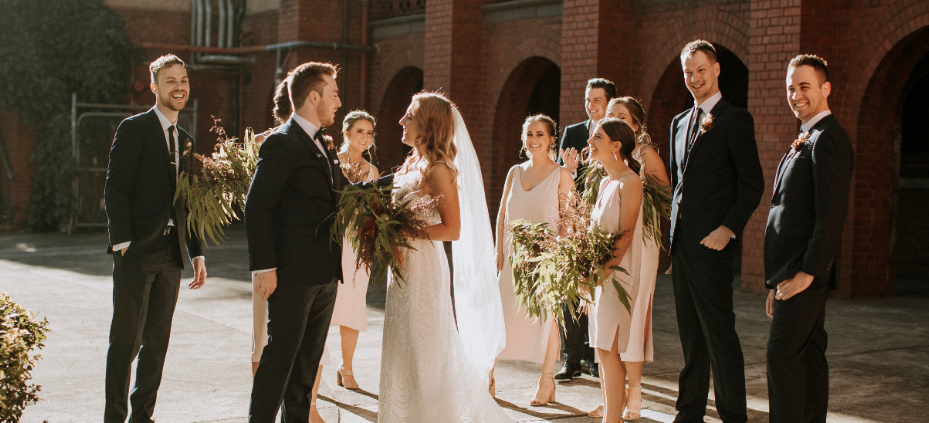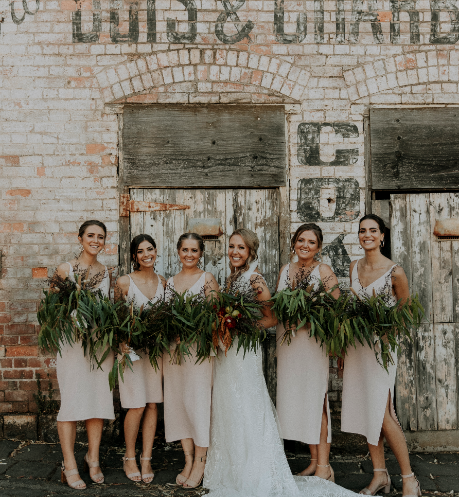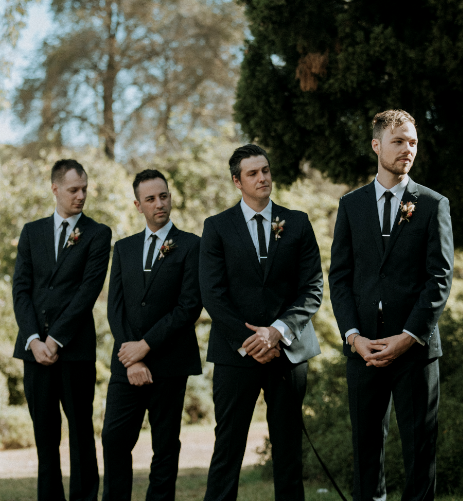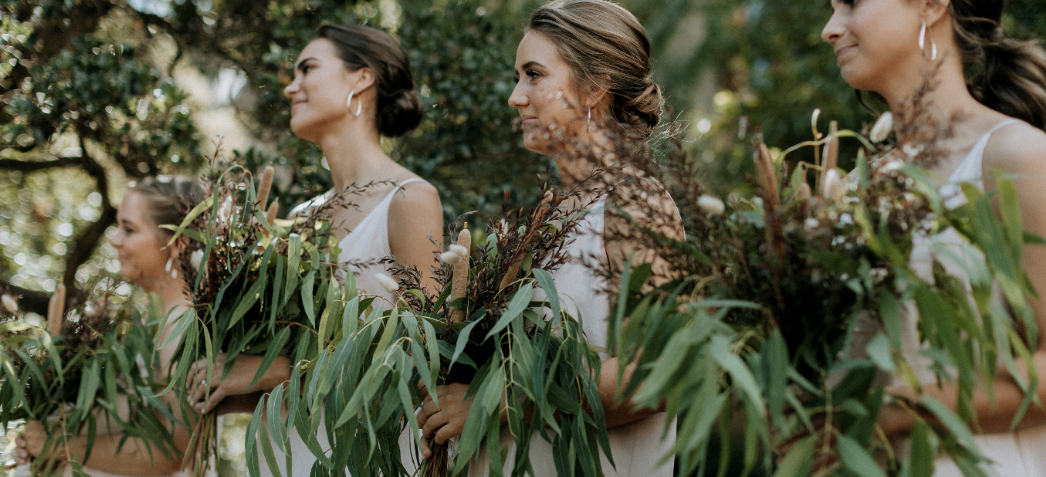 What Style / Styling did you choose for your wedding? (eg: colour scheme, flowers, stationery, cake, transport, details, themes, inspiration, the overall "look and feel")

We chose a modern style with native flowers and neutral soft colors. We had gum hanging in garlands from the rafters in the Rosina Room, and we really wanted to 'bring the outside in.' Throughout our wedding, our pug Bert was included – having him be a part of our day was really important to us. We even included him on the invitation!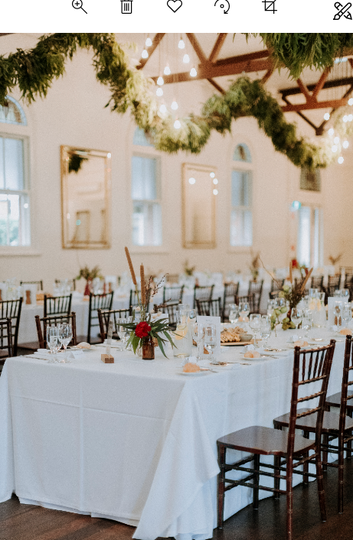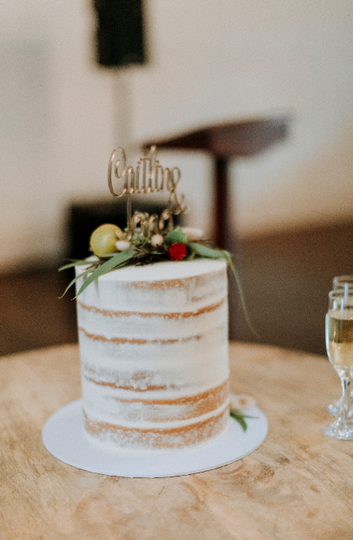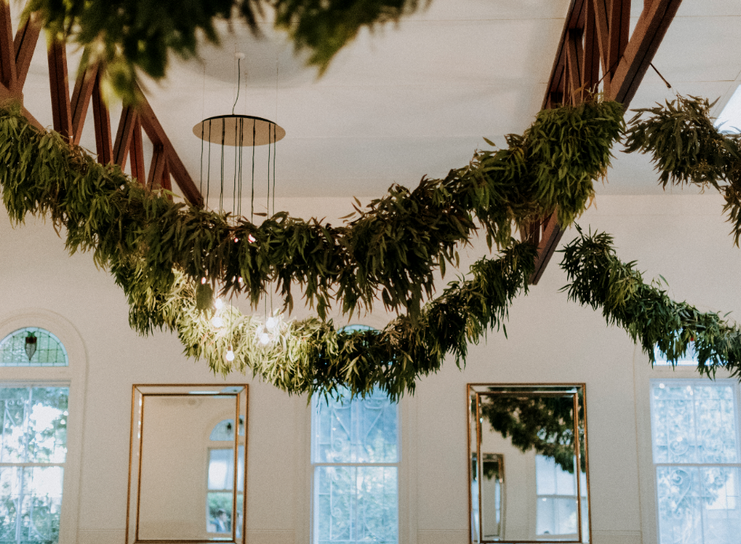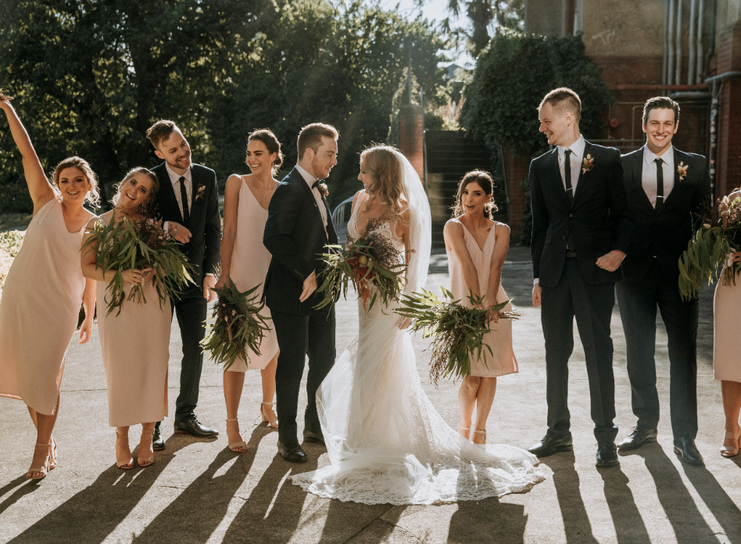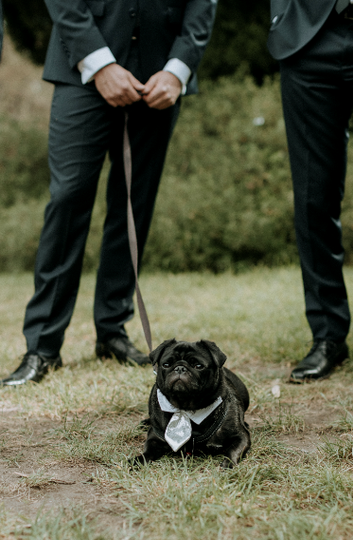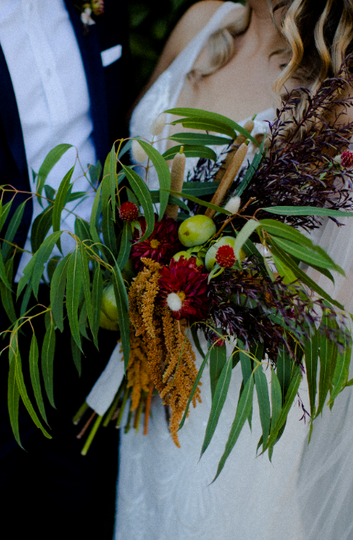 What were the highlights of your day?

Saying 'I do!' Other than that, spending time with all of our family and friends, including the wonderful speeches, dancing the Zorba and eating too much delicious food!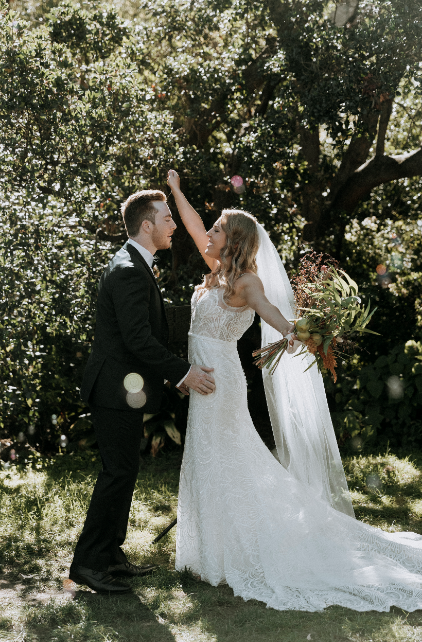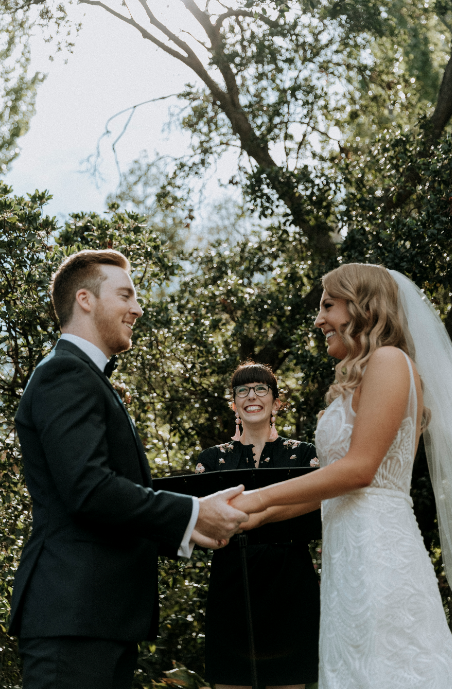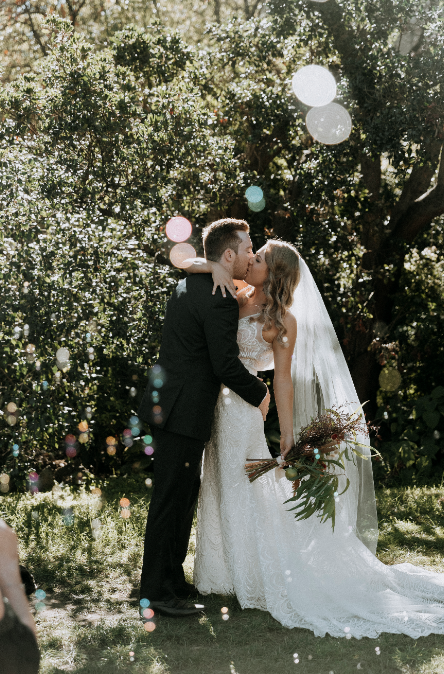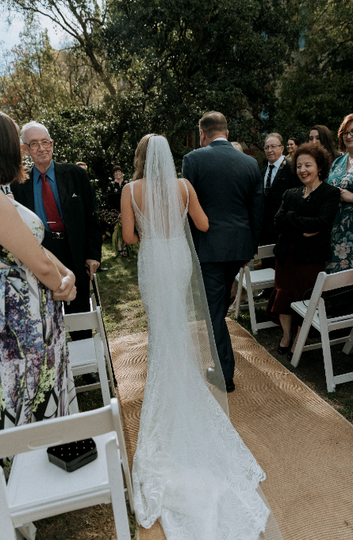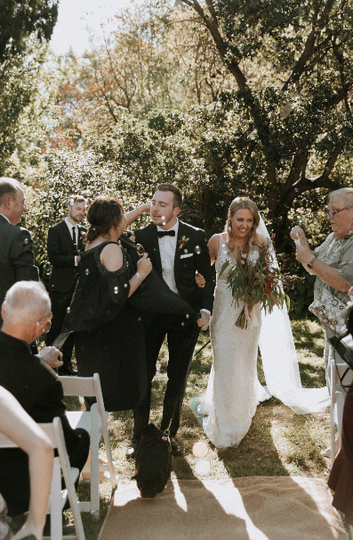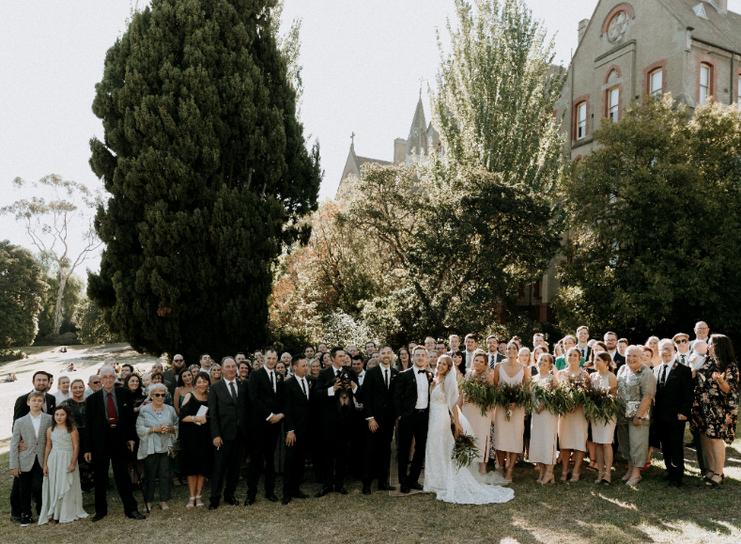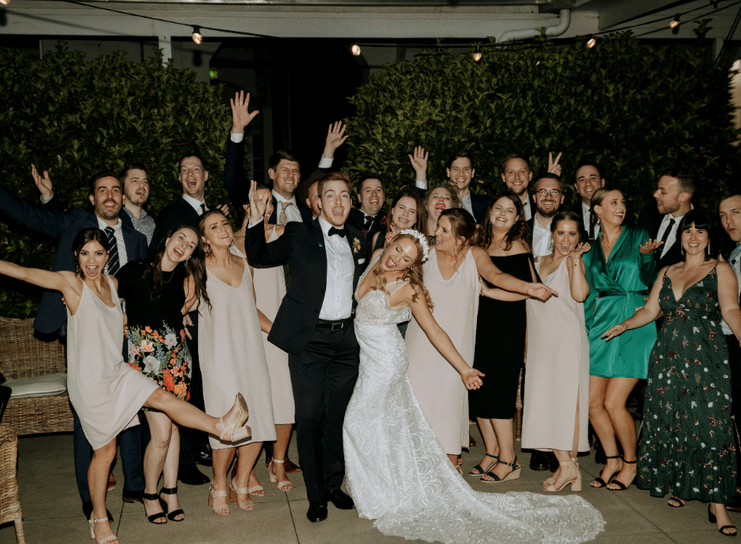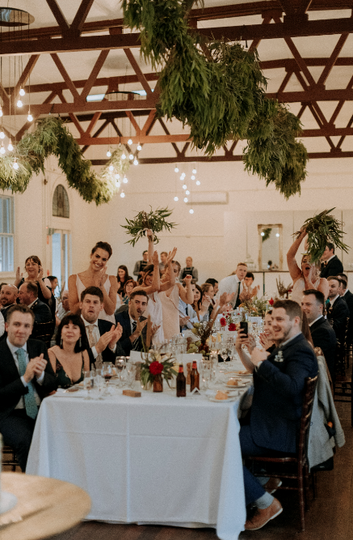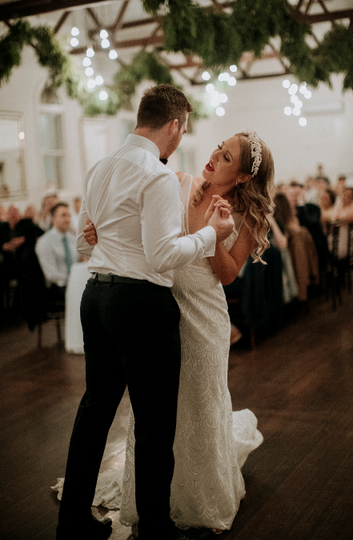 Tell us about any funny, poignant, challenging or emotional moments?

When we were reading our vows to one another, even though we had kept them a secret, they were very similar and even made reference to the same quote, 'you will always be my greatest adventure'
During the ceremony, our pug Bert got very excited when a member of the public walked by with their dog. Thank goodness Jono's groomsman was holding the lead.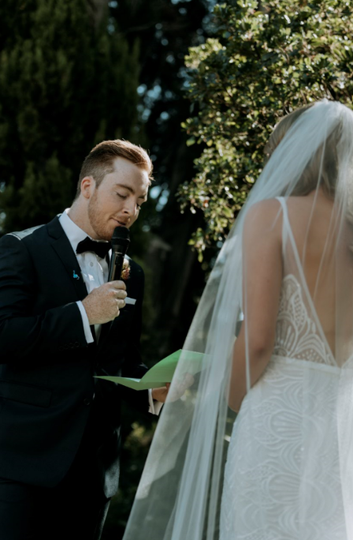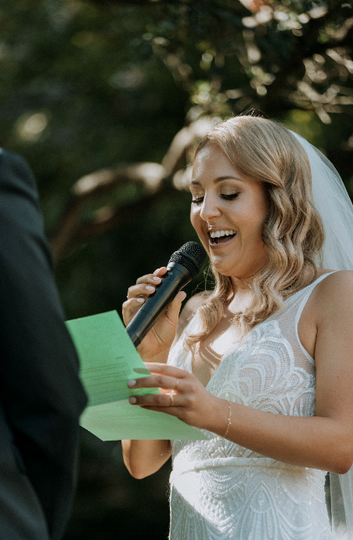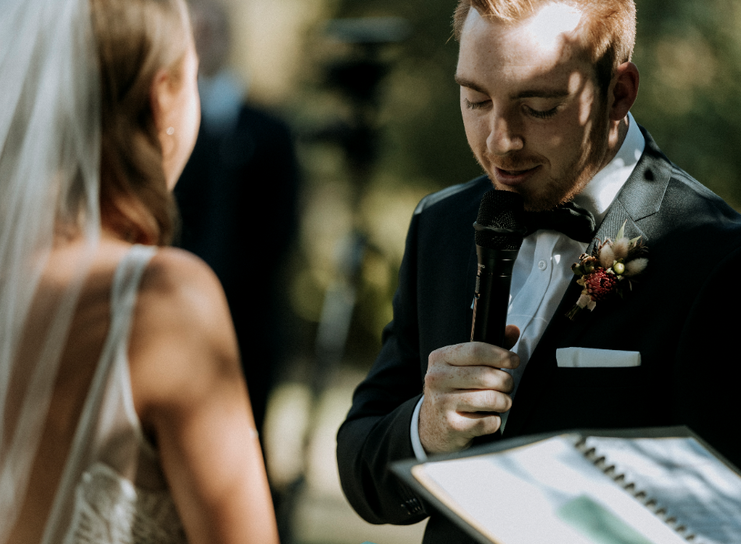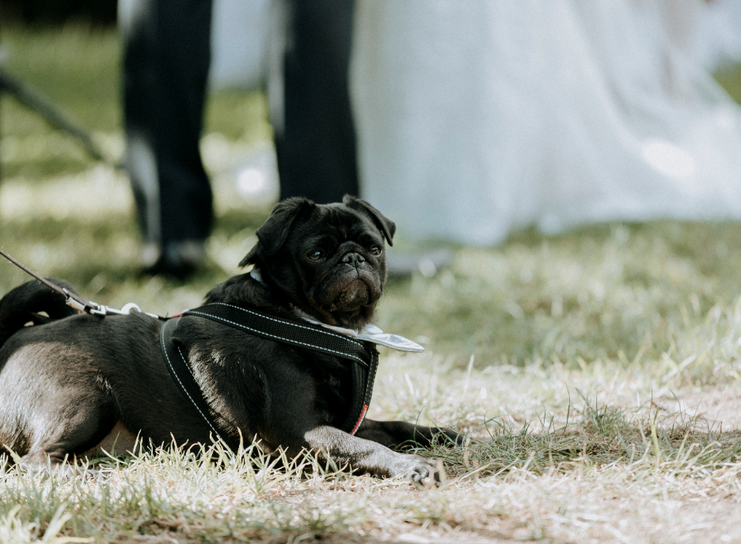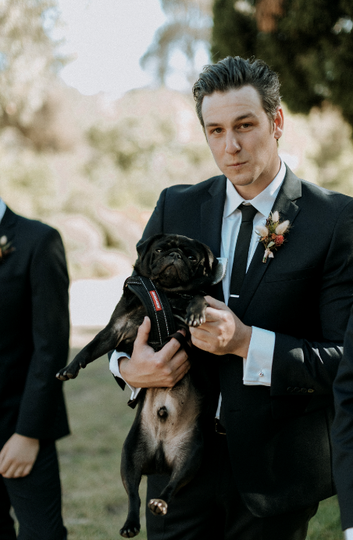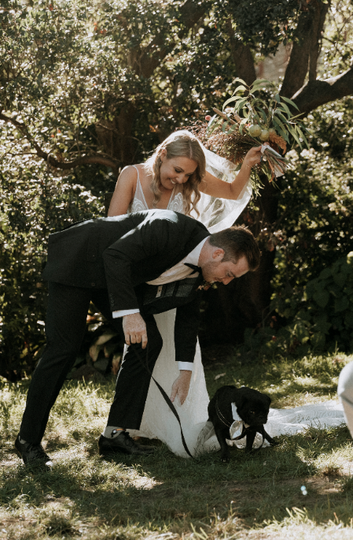 Where did you go for your Honeymoon? Why?

We started in Hawaii and alternated hiking and relaxing by the beach. We then flew over to mainland USA and did a road trip which included: Arizona, Utah, Texas, Louisiana, Florida, and New York. Highlights included the Grand Canyon, Sleeping in a Tipi near Monument Valley in Utah, Texan Food, Jazz in New Orleans and Disneyworld in Florida. Finishing in New York was a must – we've been before and absolutely love it.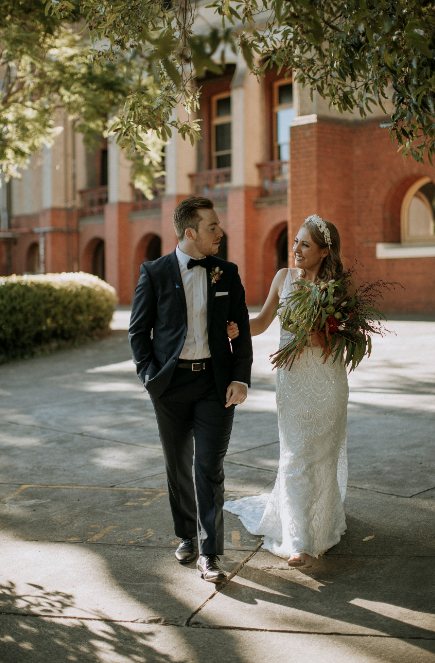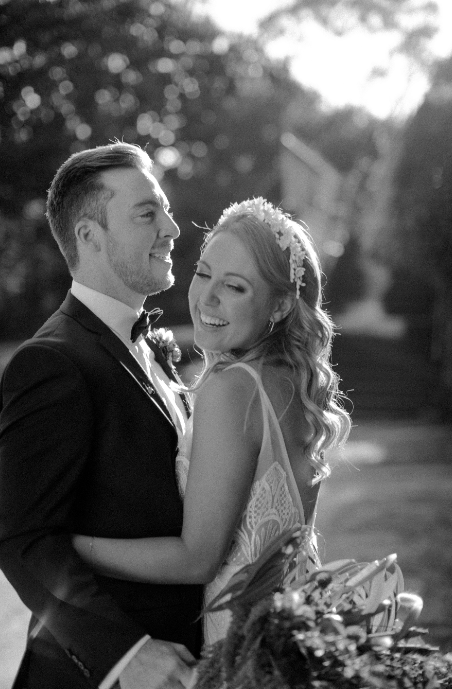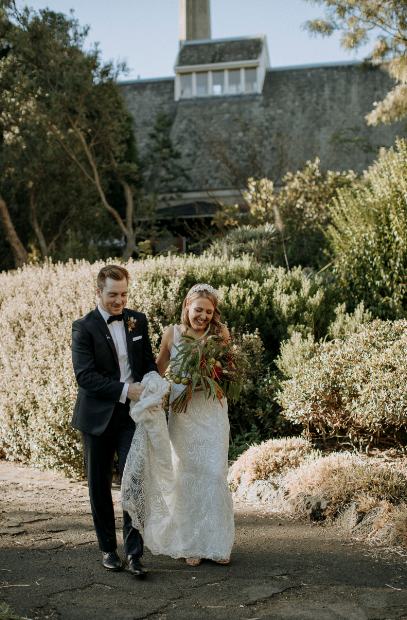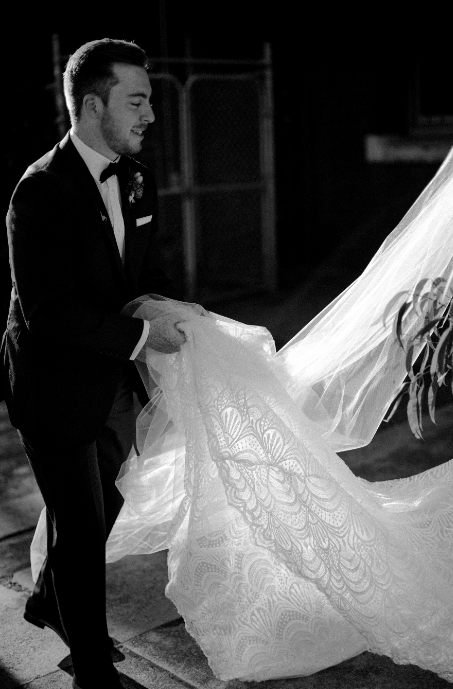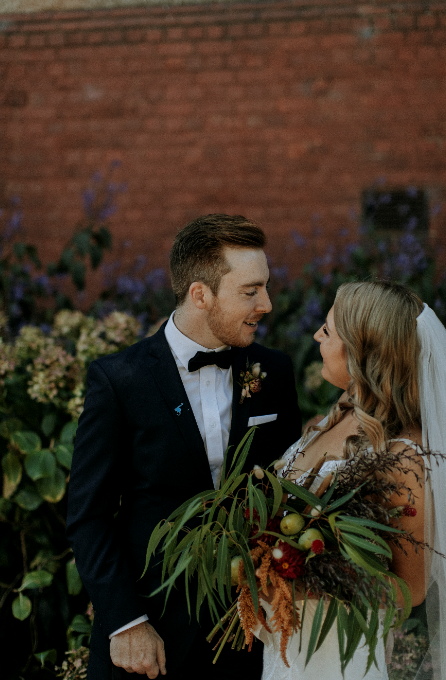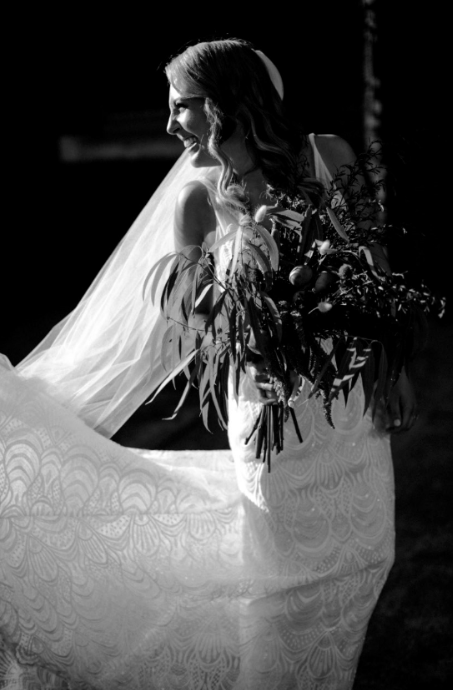 Do you have any advice for other couples?

Our wonderful photographer Aleks told us to take a minute between the Ceremony and Reception to ourselves to just take it all in and enjoy the moment together. It was the best advice ever.