How did you meet? 

Fontaine liked Deanna's photo on Instagram. He then searched for her on Facebook and persisted in taking her out on a date.
Deanna was instantly curious who this handsome man was.. and where his name came from. She thought he may have been an exotic french man. Deanna was working a 12-hour shift at the hospital on a Friday and Fontaine persisted in asking her to come out on a date to meet for drinks. Deanna was concerned Fontaine would be shorter than her. She also had to go home and wash her hair. Deanna gave in after some convincing from the girl at work that said she had nothing to lose. Fontaine picked up Deanna that night in an uber from her place in St Kilda. The moment Deanna set eyes on Fontaine it was all over… she sat right next to him on the way to Woods of Windsor. Chemistry at First Sight!!
Fontaine was equally inquisitive to know more about Deanna and couldn't stop thinking about her after that very first date. He thought Deanna was "hot" and like no one he had met before.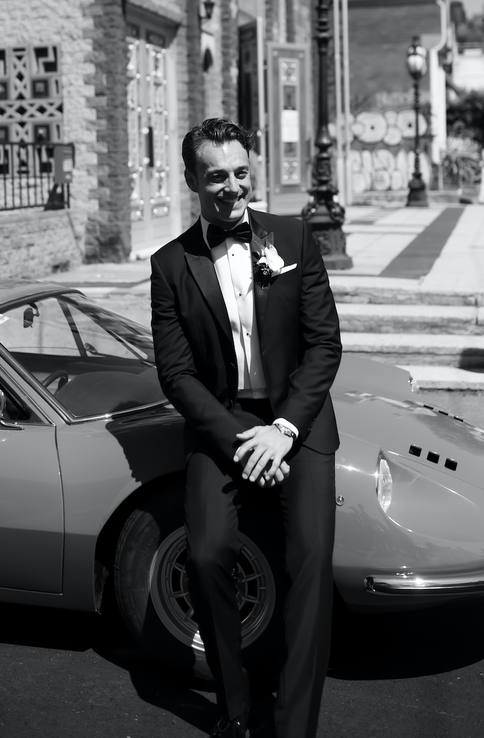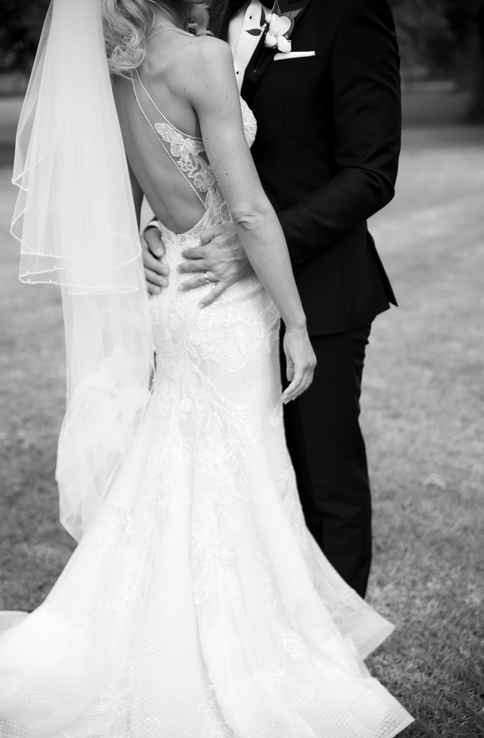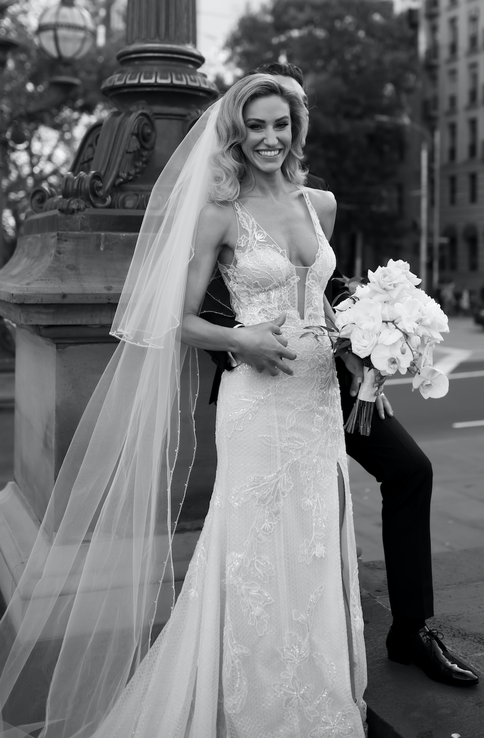 Tell us about the proposal.

Fontaine proposed at Polperro Winery in Red Hill on May 25th, 2019. It a weekend getaway at the Beach house. Deanna did not expect it. It was raining and Fontaine kept persisting Deanna come for a walk down the vines to look at " the lake that was meant to be beautiful".
Deanna was puzzled why Fontaine kept persisting as she had just washed her hair and it was freezing cold. Deanna finally agreed.. they went for a walk. Fontaine appeared to be nervous by Deanna was unsure why. Deanna asked Fontaine to get a quick selfie with her in the vines. Fontaine insisted he took one of Deanna walking away from him and turning pack looking at him. So Deanna walked….. turned her head.. and Fontaine was down on one knee with tears in his eyes and the most perfect ring… A day to never be forgotten.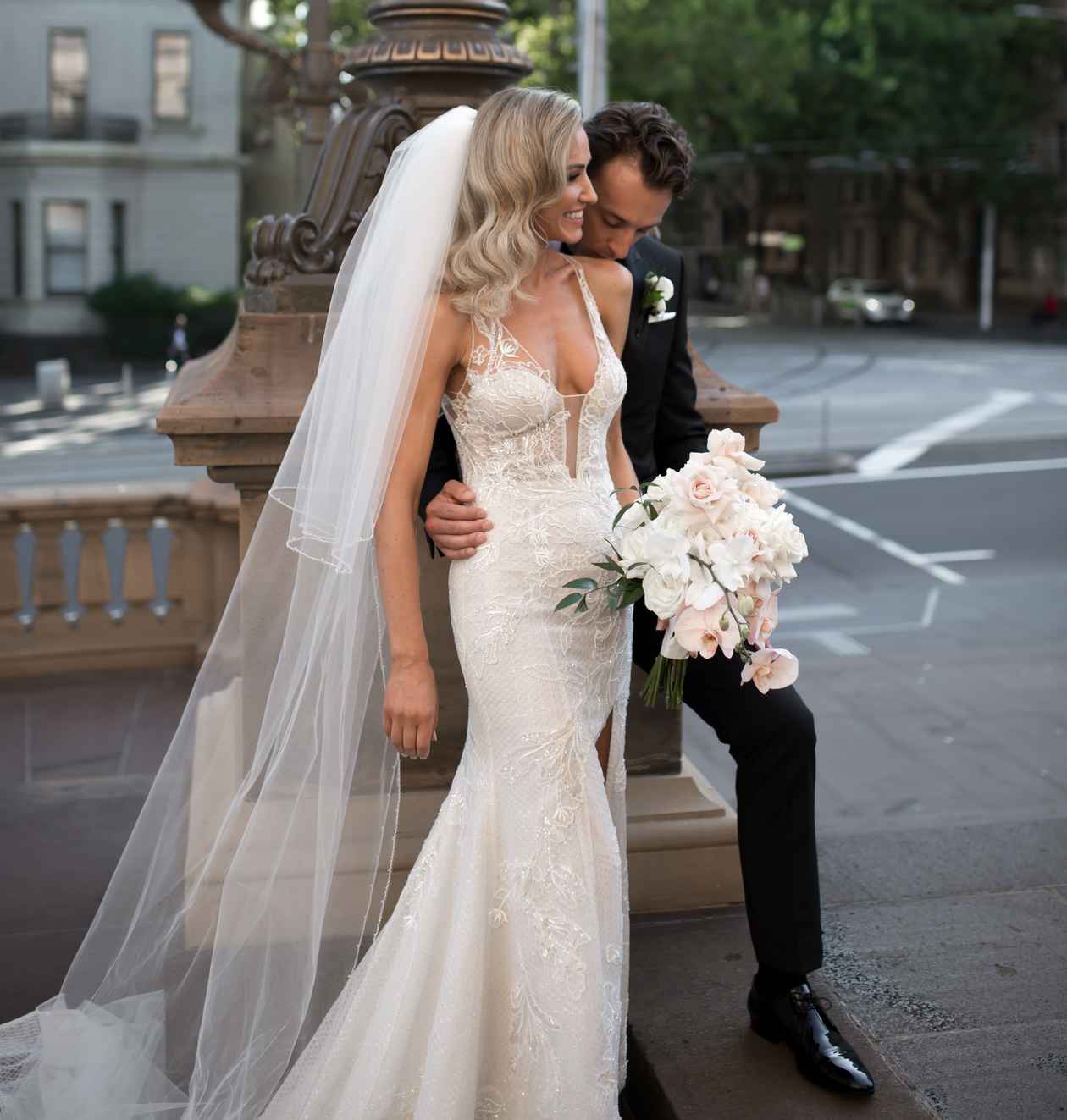 How did you choose your Venue and location? Why?

We booked our venue 2 weeks after getting engaged.. after seeing a few venues. We were off to Europe a few weeks later and we wanted to save the date so we could get married as soon as possible in the Summer of 2020.
Walking into the Plaza Ballroom it was love at first sight. We just knew it was our wedding venue. The romantic timeless architecture just blew us away.
We wanted a black-tie dress code and The Plaza Ballroom met every single expectation from the food menu, to the architecture, right through to us being introduced at the reception on the Juliet balcony.
Lauren made us feel so confident the venue could house our 270+ guests and ourselves on our special day and that it would be one to remember. We did not have this feeling with any other venue we looked at.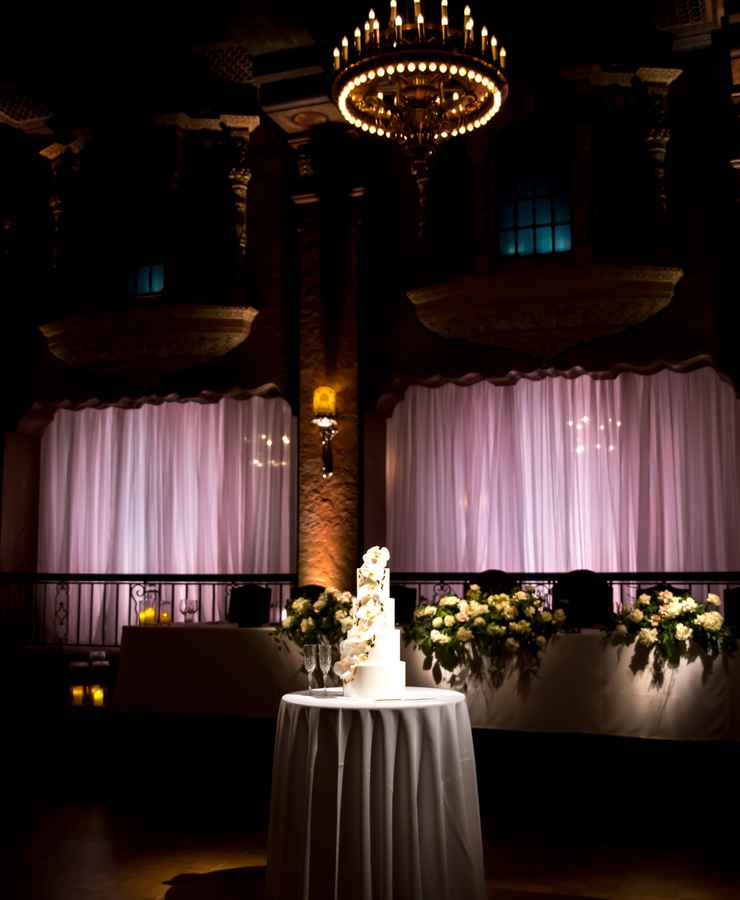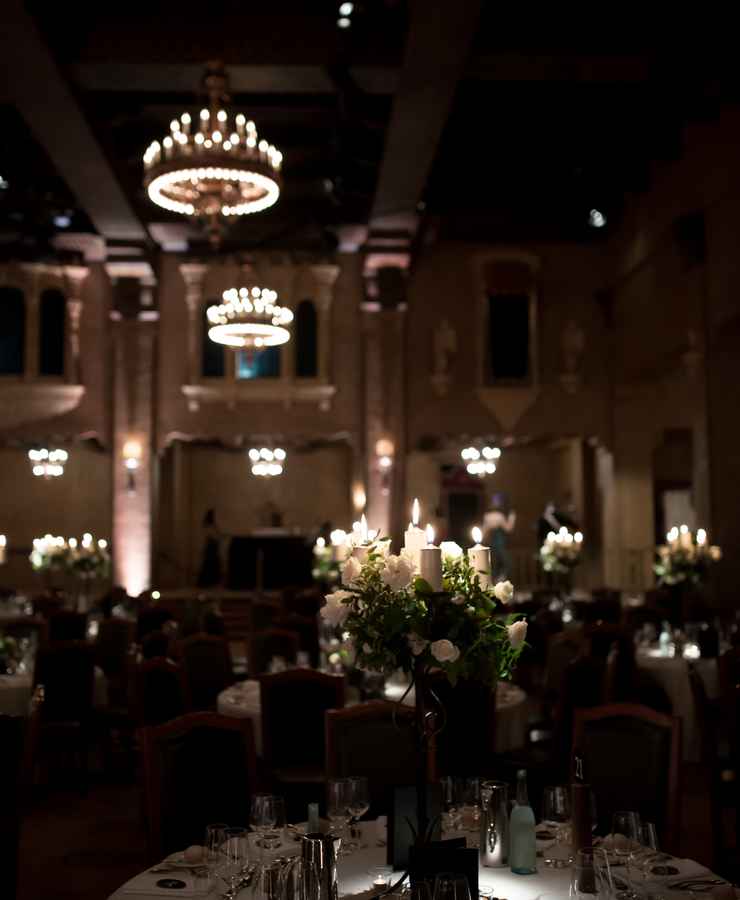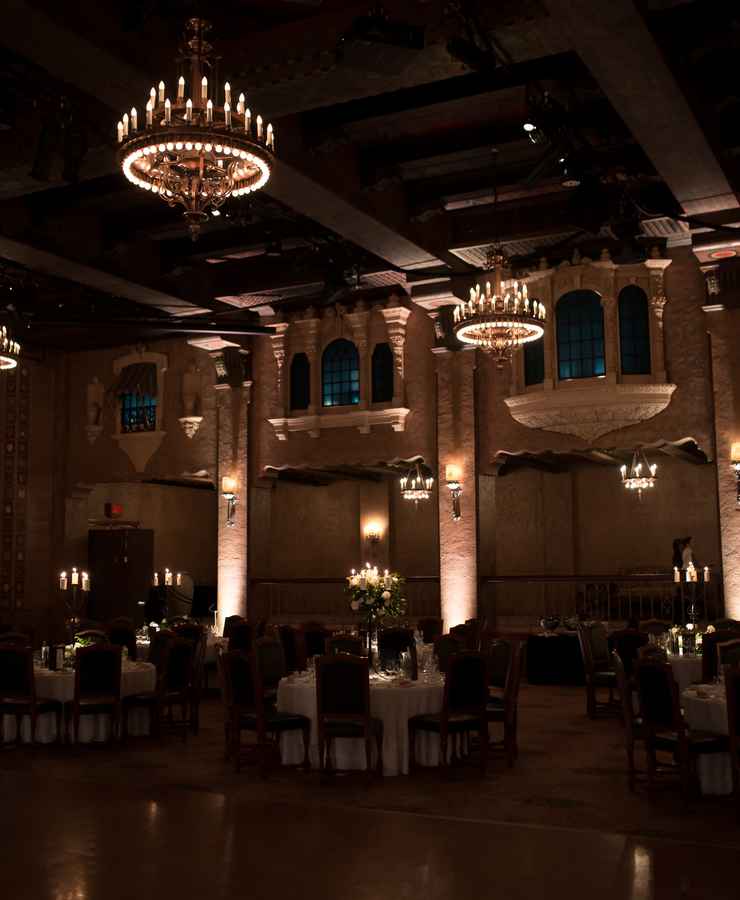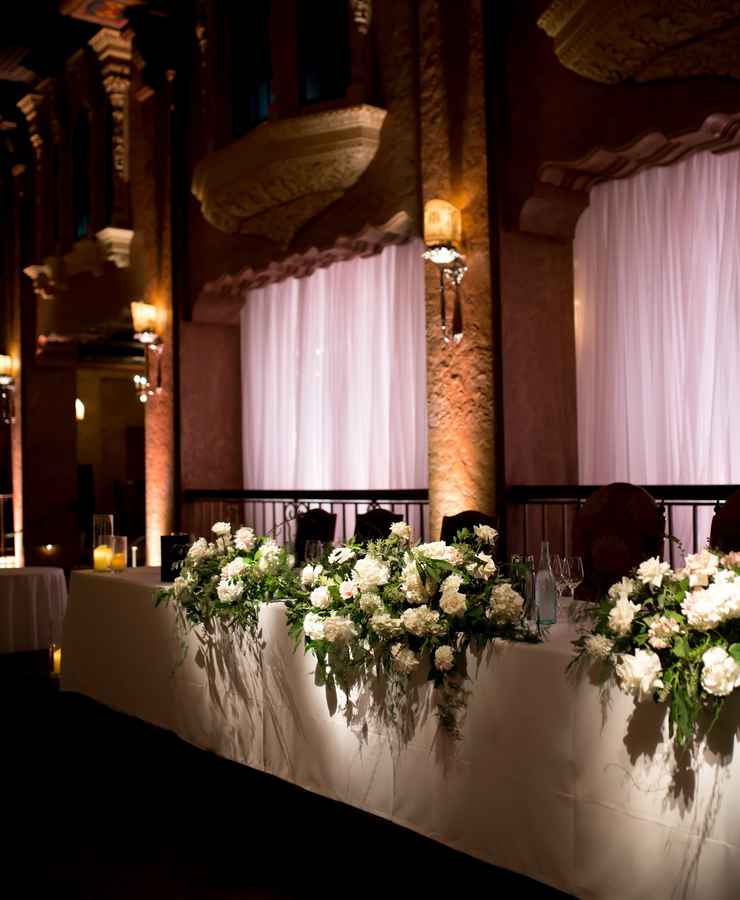 Tell us about your Gown (style, how you found it, what you loved about it). What about the groom and the bridal party fashion choices?

Deanna had never been one of those girls to dream up her wedding. She'd always wanted to get married and have a family of her own, however, she never put too much thought into the wedding part.
Deanna went to a few dress shops with mum.. quickly became confused. Booked in to see a dress designer and canceled twice. Deanna only had one month to find the dress as the wedding was 6 months away and the dress needed to be made in time for the wedding. It was hard to choose one dress. Deanna was stuck on a ballgown vs a slim fitting dress. A visit to Raffaele Cuica in Armadale and the moment Deanna put on the dress and veil her mum cried and she just knew… The Dress was made by Nicole Spose, an Italian wedding dress designer from Milan, Italy.
The shoes were Jimmy Choo and the earrings were pearl and diamond earrings made specifically for Deanna for her wedding Day by Rod Elmer who also made the Bride and Grooms wedding rings. Fontaine wore a Givenchy Suit, Saint Laurent Shoes, Gucci Cufflinks, and Dolce and Gabanna Shirt. The bridal party wore long emerald green dresses and the boys wore tuxedos.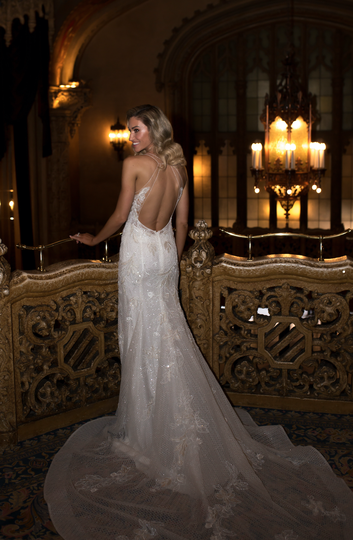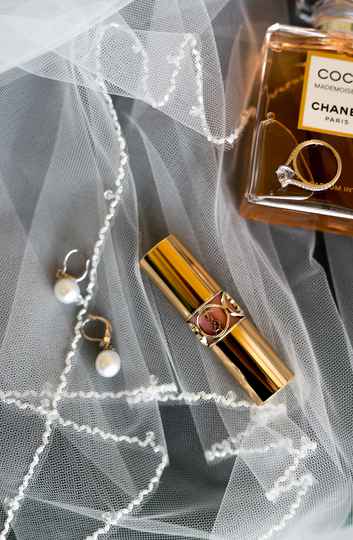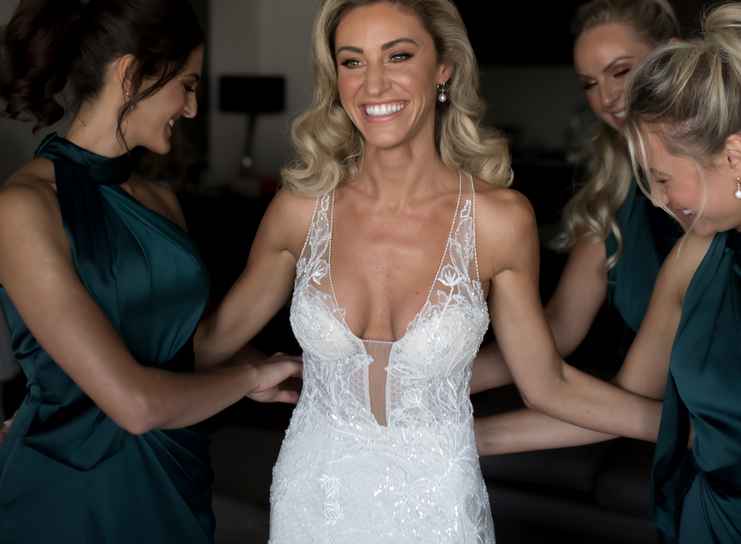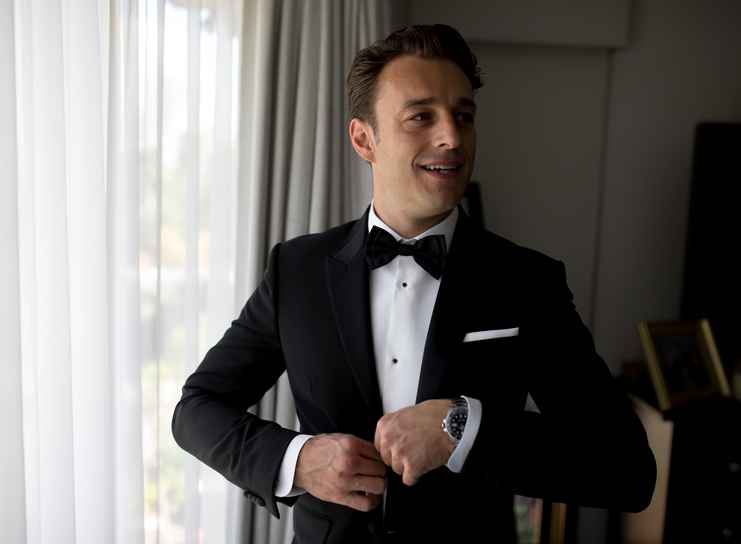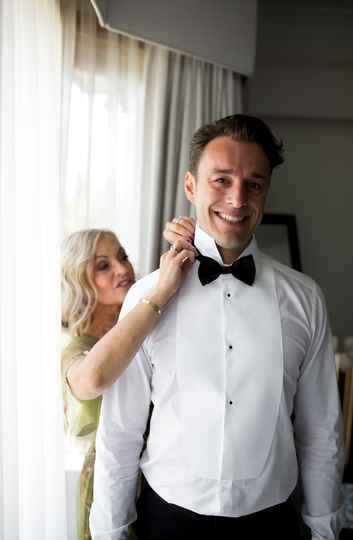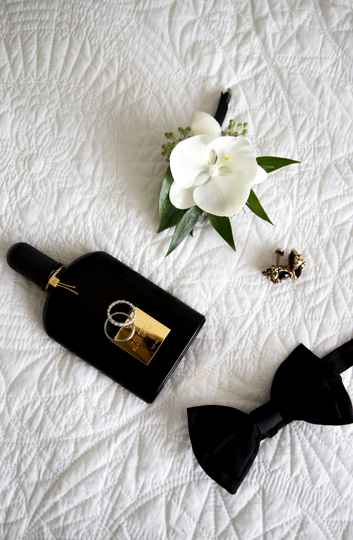 What Style / Styling did you choose for your wedding? (eg: colour scheme, flowers, stationery, cake, transport, details, themes, inspiration, the overall "look and feel")

We chose the colour schemes and styling to suit the Plaza Ballroom interior and to keep everything uniform and classical. We didn't want to make any changes to the venue or modernise it as we preferred it being displayed in it's original beauty.
We loved with the Black Tie Theme.
We both loved orchids and classical colours in the venue so we chose cream, gold, and green tones. We also included hint of dusty/nude pink.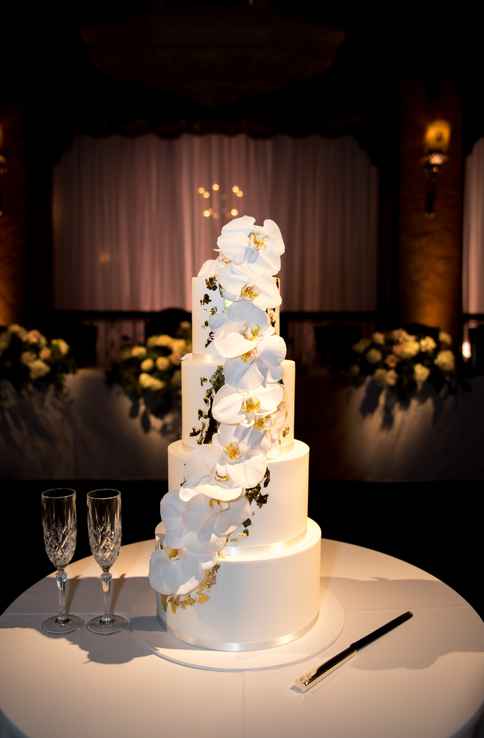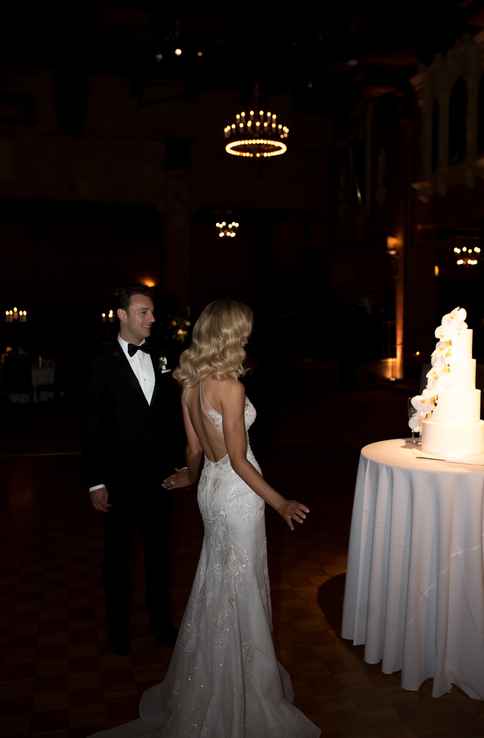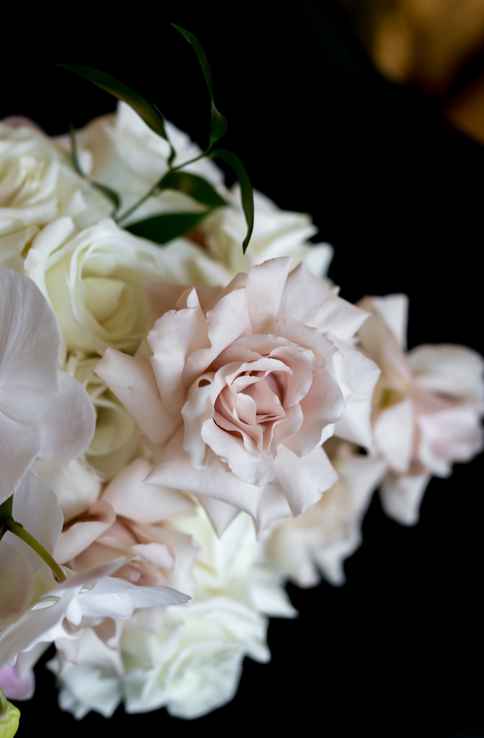 What were the highlights of your day?

Deanna: Walking down the aisle and seeing Fontaine. Seeing my parents so proud. Cutting our first cake as man and wife.
The dancefloor!
Fontaine: Seeing my beautiful bride walking down to me at the altar!
The party afterwards without a doubt!
The best wedding EVER!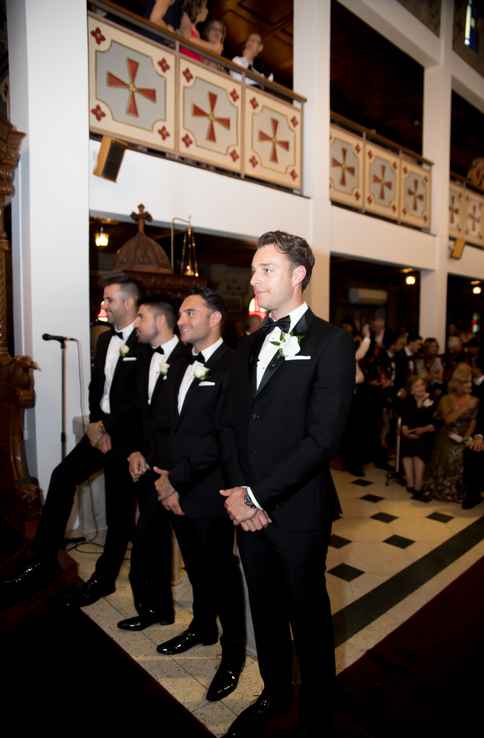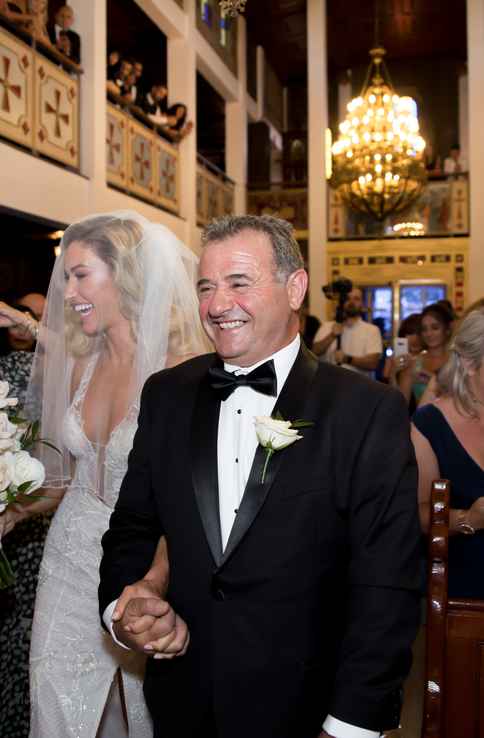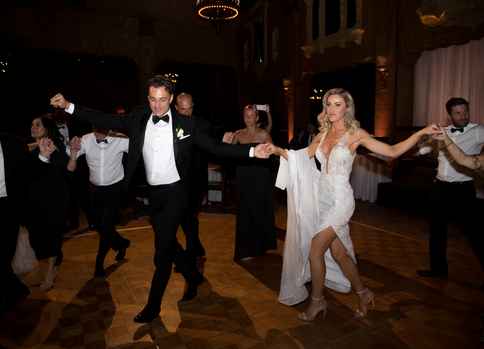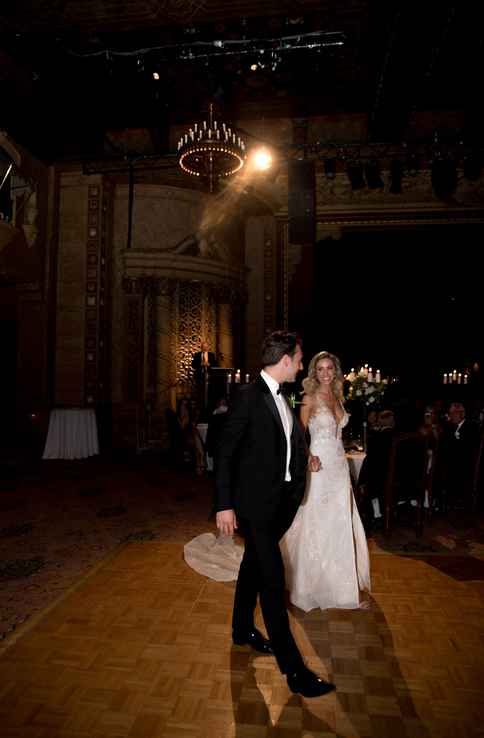 Where did you go for your Honeymoon? Why?

Bali- Seminyak. We wanted to go to a destination where we could eat amazing food, drink cocktails, laze around in the sun, and just relax. It was perfect after a good 6 months of wedding planning.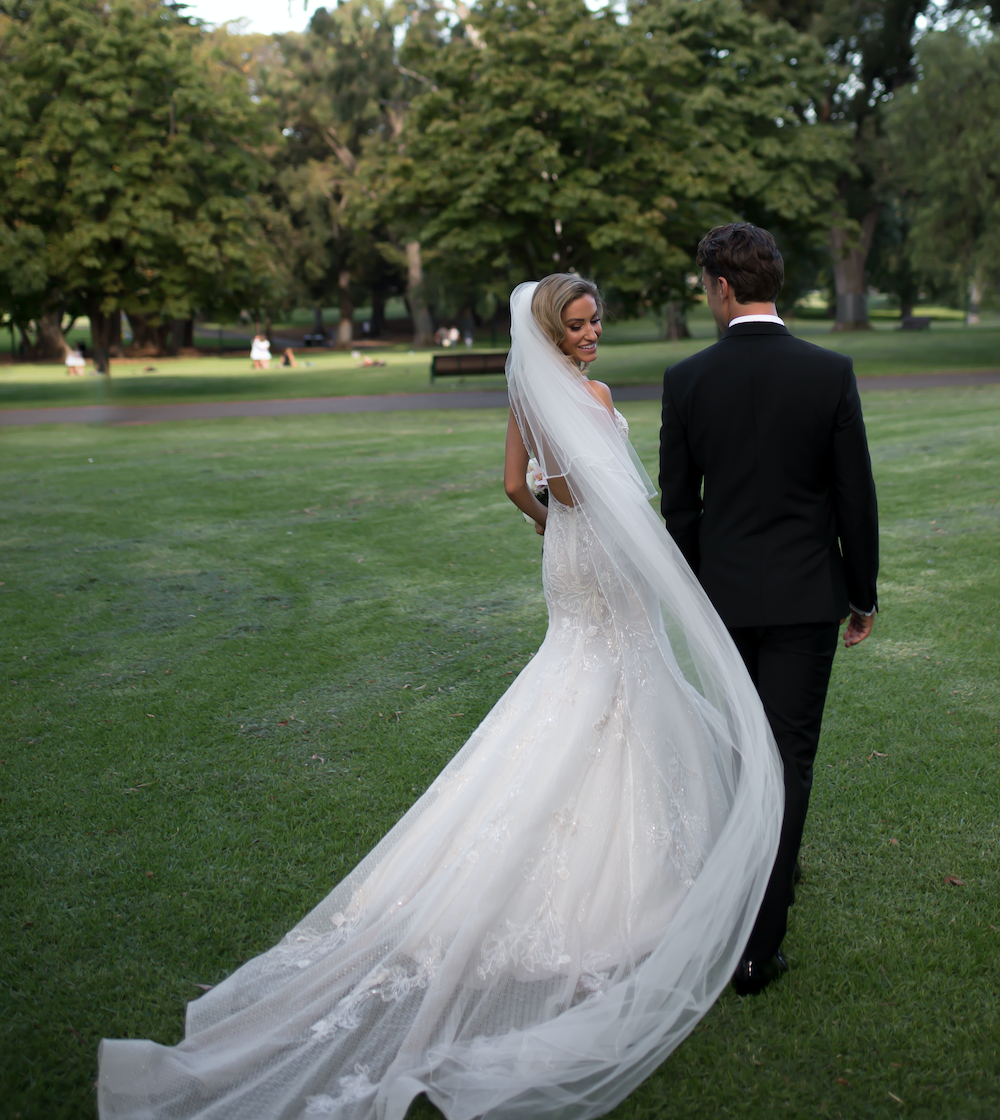 Do you have any advice for other brides?

On the day try not to stress. What will be will be and the day will fly by so enjoy every minute.
Your wedding day is only the beginning of all the exciting adventures ahead in the next chapter so don't sweat the small stuff.
Hold on the happiness you feel on your wedding day for as long as you can!!
Everything comes together beautifully in the end. No one will remember the finer details... Everyone is there to see you get married and have a great day and night!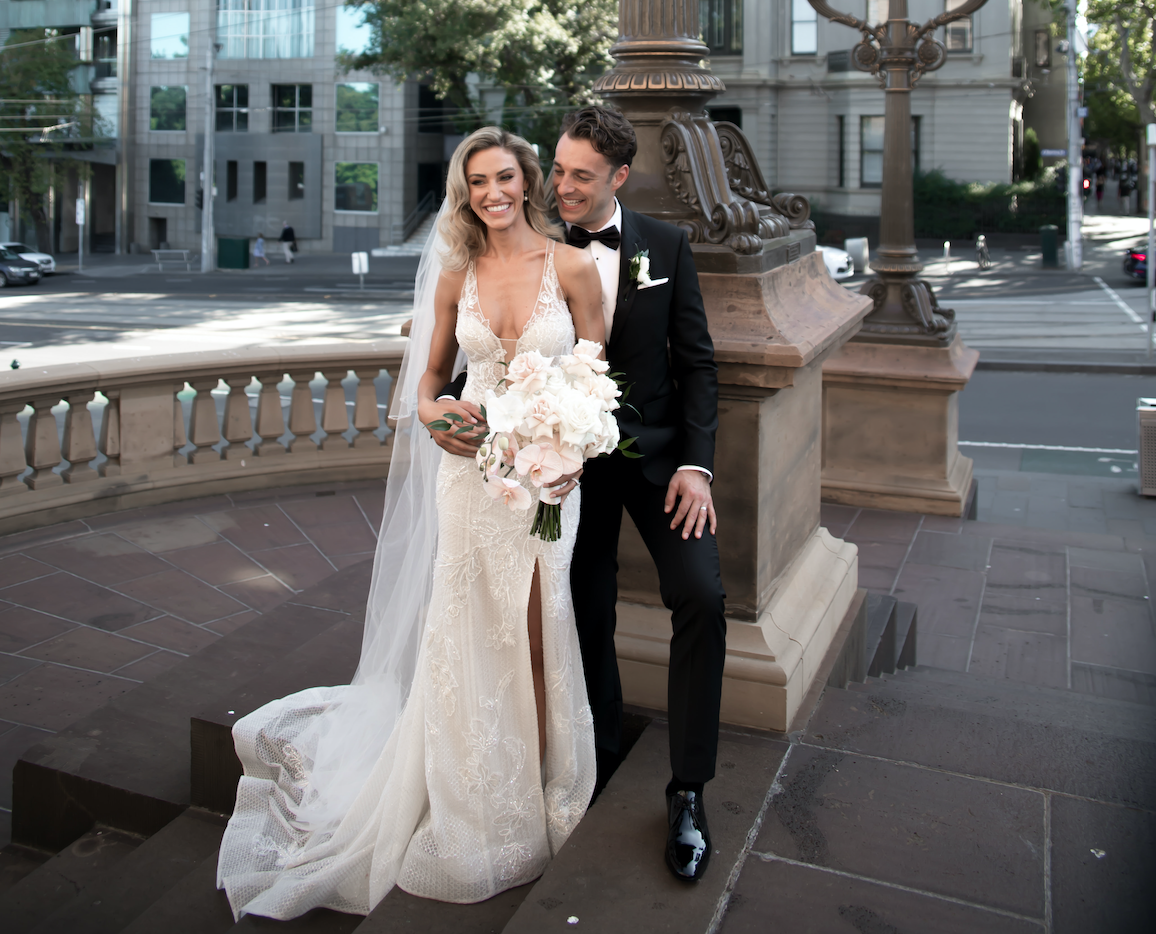 Is there anything else you'd like to add?

Thanks to Lauren and the Marriner Team we will remember our special Wedding Day to be one of the best days of our lives! Until the kiddies come along of course! haha.
For more inspirational wedding stories, Visit Real Weddings to find your perfect Melbourne wedding venue or get your obligation free quote today at Plaza Ballroom Melbourne!