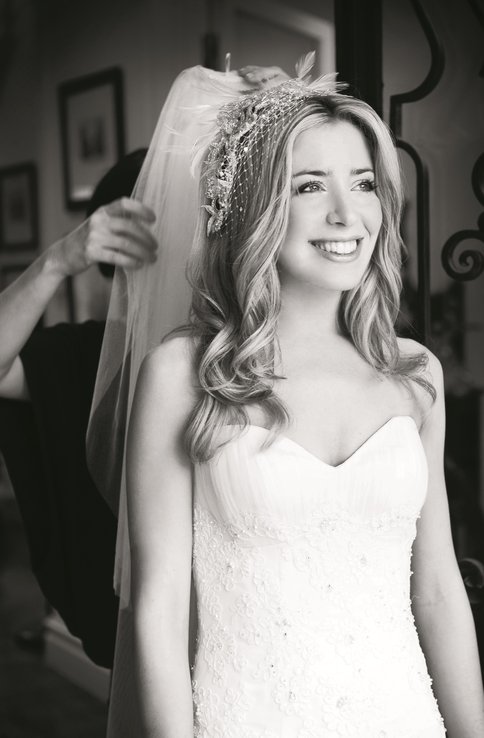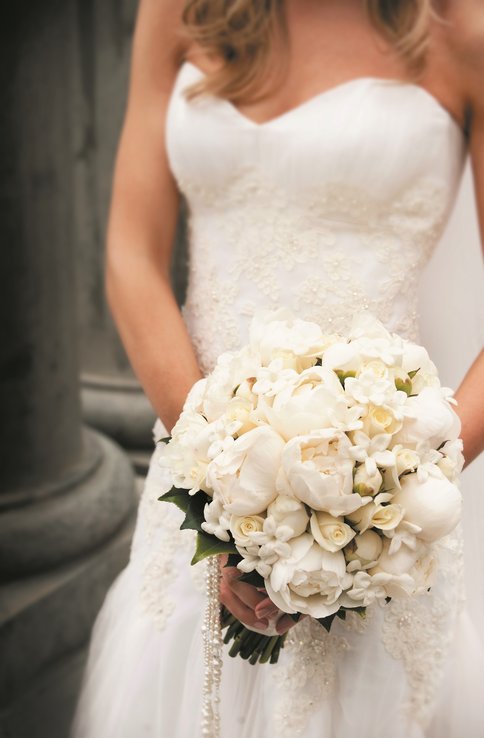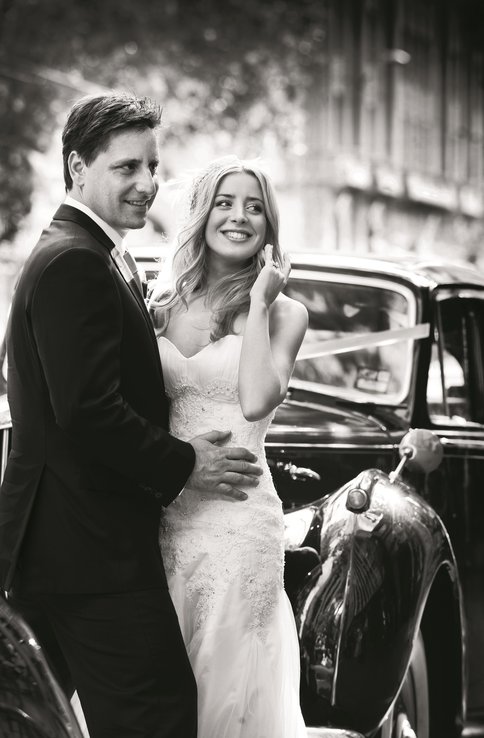 It seemed only appropriate that Delisa and Yuri, both from Italian backgrounds, would meet at Brunetti – an iconic Melbourne café which belongs to Yuri's family and is famous for its fabulous cakes. "We certainly made an impression on one another," Delisa said. 
Yuri originally intended to propose on Christmas morning, but he could not contain his excitement. On Christmas Eve, taking Delisa's hand, he walked her towards a beautifully decorated tree and there hidden in the branches was a small box with a stunning diamond ring inside. Of course Delisa said yes.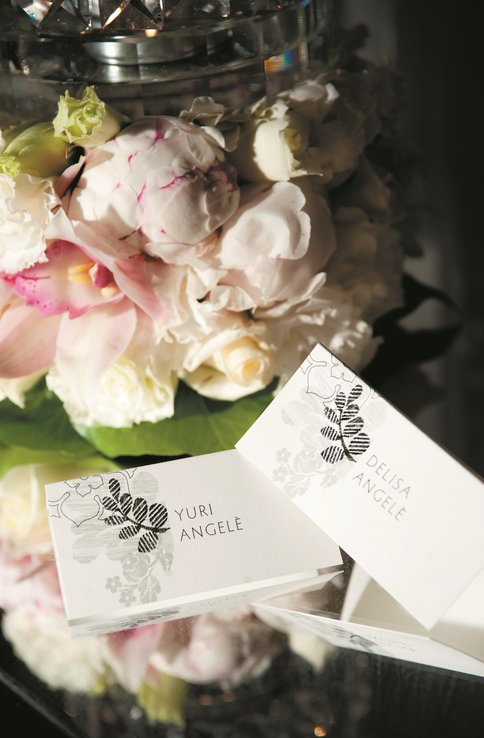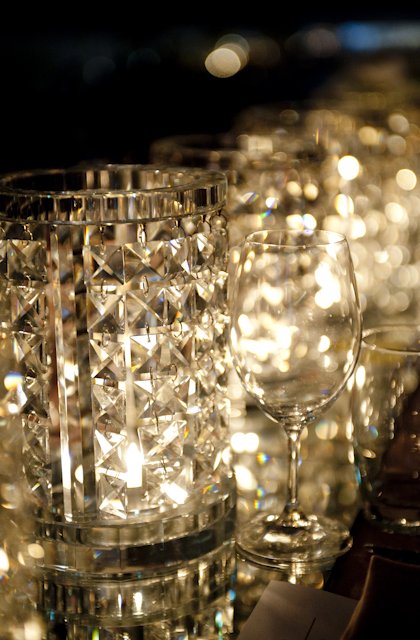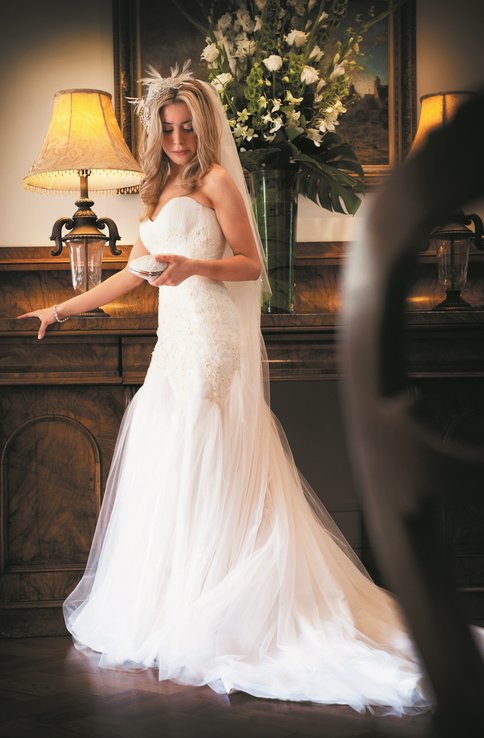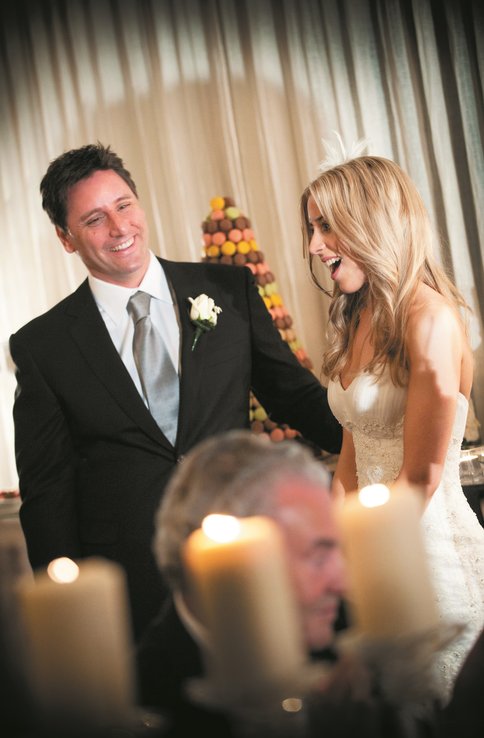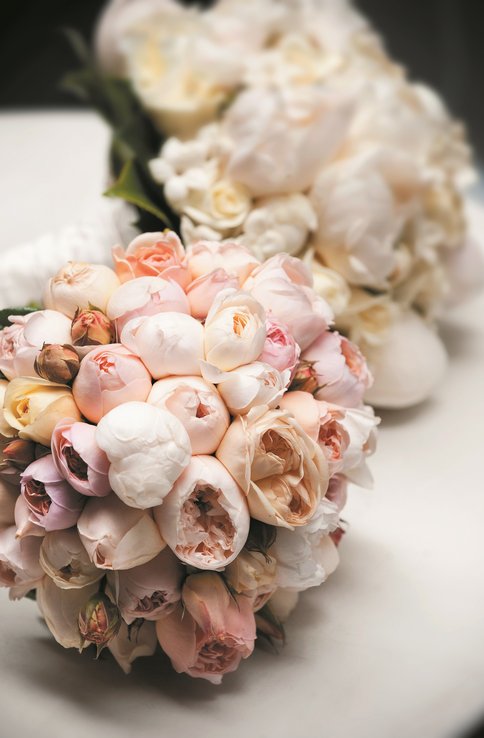 Eighteen months later the couple were married at Newman Chapel at the University of Melbourne. "I was feeling a little nervous before Delisa arrived but she calmed my nerves as soon as I saw her – she looked so beautiful," Yuri said. 
Delisa wore a stunning strapless Izaro Haute Couture gown while Yuri wore a hand-tailored suit from Milan. Following the ceremony – to the couple's complete surprise – Yuri's father Giorgio threw rice at the newlyweds for good luck, knowing full well that the church had forbidden such practices!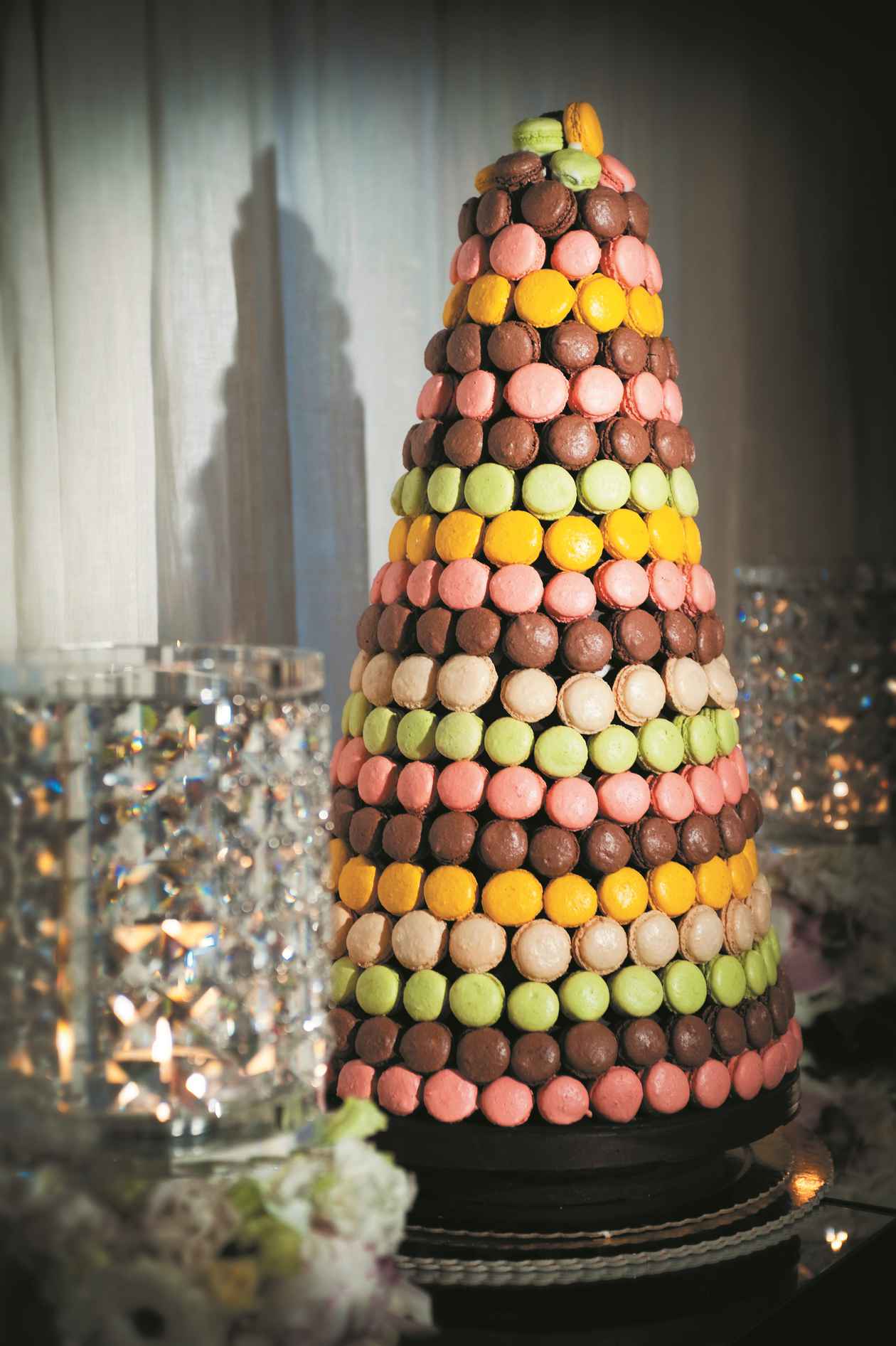 Afterward, guests arrived at Comme (now Alfred Place), tucked away in one of Melbourne's charming laneways, where the reception resembled a glamorous New York dinner party. To bring the theme of vintage and contemporary elements together, the couple enlisted the talents of wedding planner Marisa Welcome from A Lavish Affair. 
On arrival tea light candles placed on the grand staircase together with clusters of peonies led guests upward to the grand ballroom with its magic, ethereal feel. Crystal chandeliers were used as table centrepieces on three long tables, an abundance of ivory peonies were lit by candlelight, while sparkling citrus hued chandeliers hung from the soaring ceilings.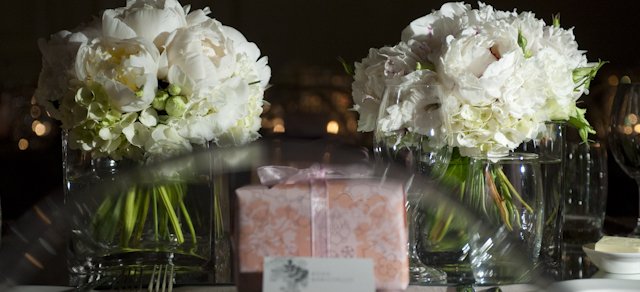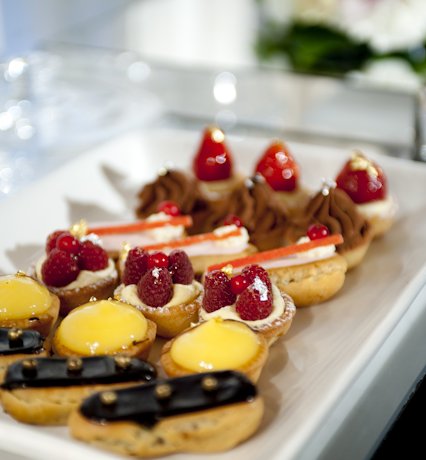 As a surprise for the couple, Brunetti's head chef custom-made several delicious and tempting treats, including a pastel coloured macaroon tower. "Our reception was just perfect; from the food and wine to the music and the ambiance – the room just looked so magical," Delisa said. Celebrations continued with heart felt speeches and dancing.
"Seeing our family and friends having such a great time and sharing so much love and happiness with us was the greatest gift of all," the couple said. And before they knew it Delisa and Yuri were downstairs looking back up to the top of the staircase where all their guests stood and waved goodbye. "It honestly was the best night of our lives!"
Looking for more inspirational wedding stories? Visit Real Weddings to find your perfect wedding venues in Melbourne.