In this day and age, meeting your future husband at five years of age is virtually unheard of, but for Dorothy and Stanley, their love story spans 18 years. Knowing each other since kindergarten, the couple began dating in their early teens. 
Not wanting to wait a moment more, Stanley after preparing a romantic dinner at the couple's home, got down on one knee and popped the question to his long-time love.
The happy couple chose Alila Villas Uluwatu Resort in Bali for their destination wedding, which provided the perfect romantic island setting, complete with a cliff-edge cabana where the couple exchanged their vows.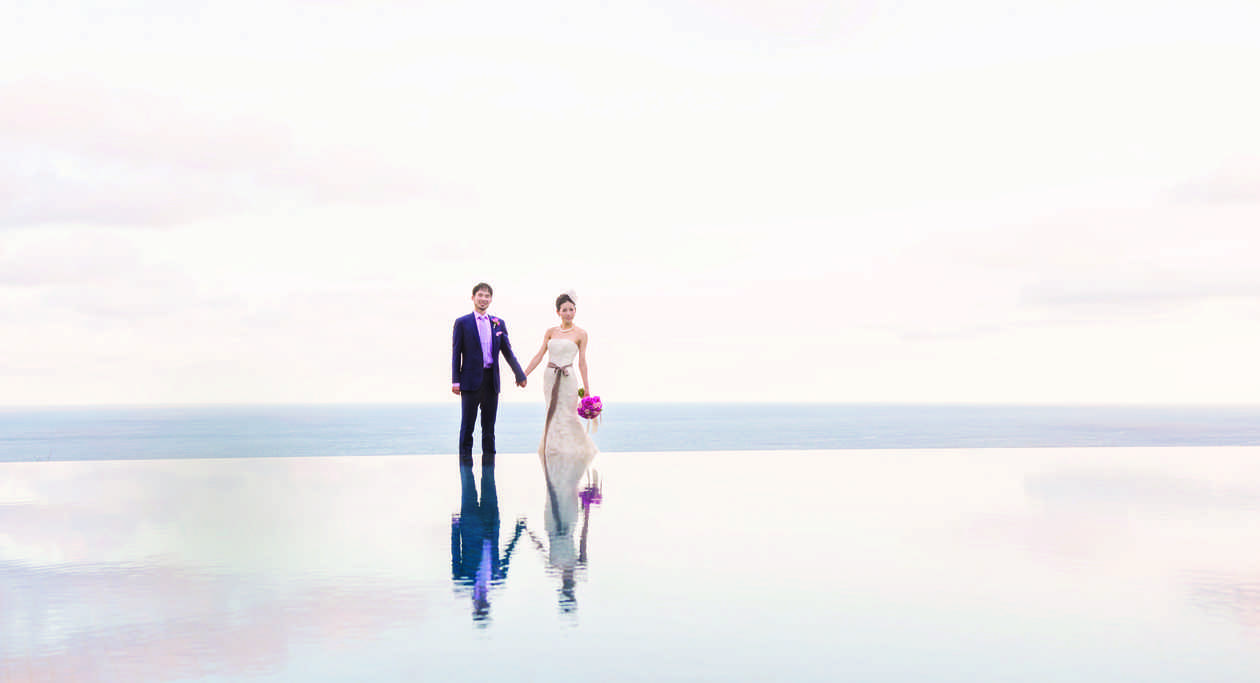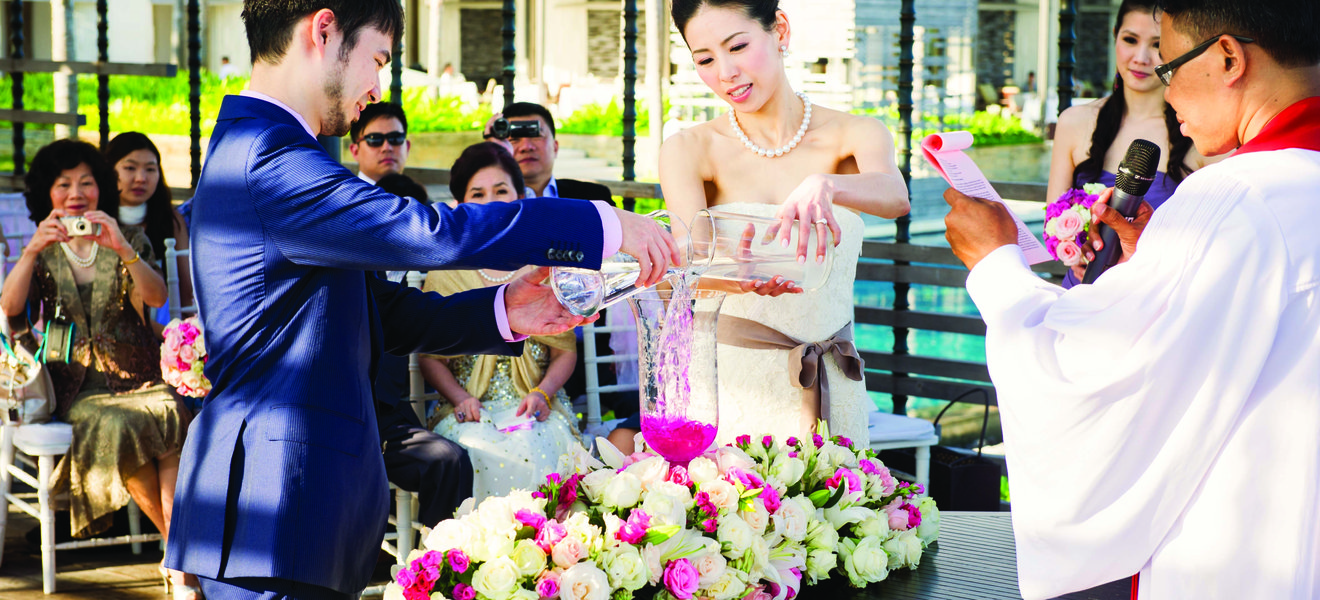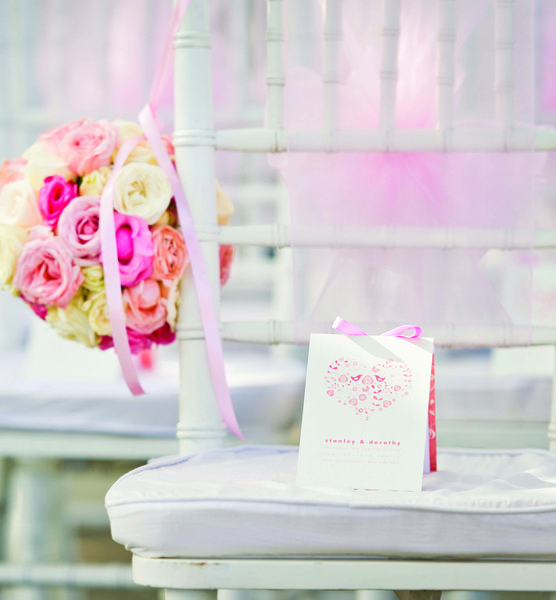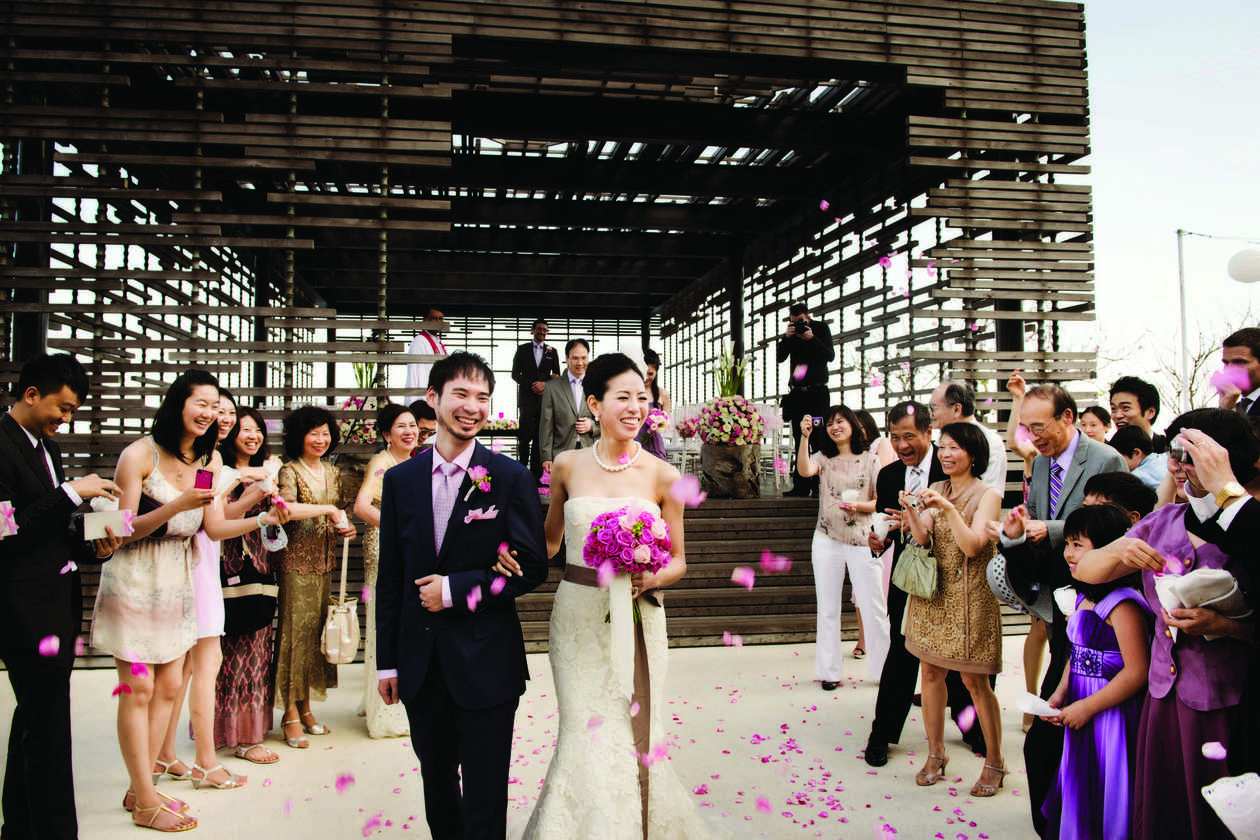 The couple chose various shades of pink for their wedding colour palette. "I love the colour pink," Dorothy admitted, "so everything  – from the bridesmaids' dresses, flowers, decorations and favours– was a combination of pink, white and some purple." 
"I did not want to follow the usual traditions as I wanted our wedding to be as personal and unique as possible," said Dorothy. "Therefore, every little detail about the wedding was about us and the things we love."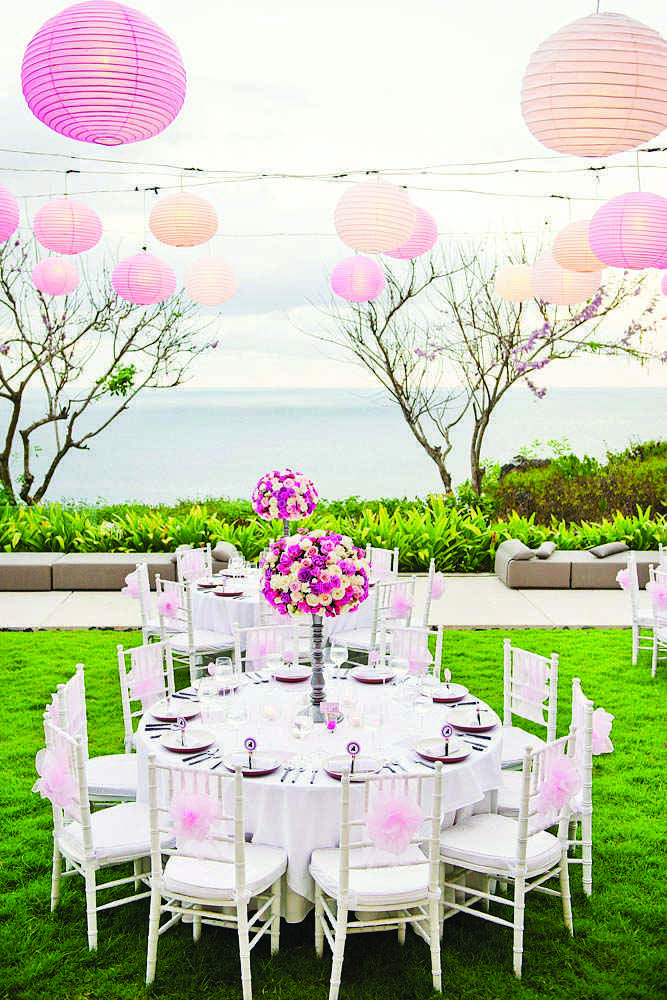 Dorothy scoured Etsy for personal touches to use on their big day including their wedding cake topper and ring pillow. Guests received bride and groom painted clothespins with a Westie silhouette on the front of layered pink, purple and white cards which featured fun facts about their love story. 
A path of pink roses (not just a small scatter of petals, but a full pink path) and round ball-shaped flower arrangements - bouquets, aisle chair decorations and centerpieces.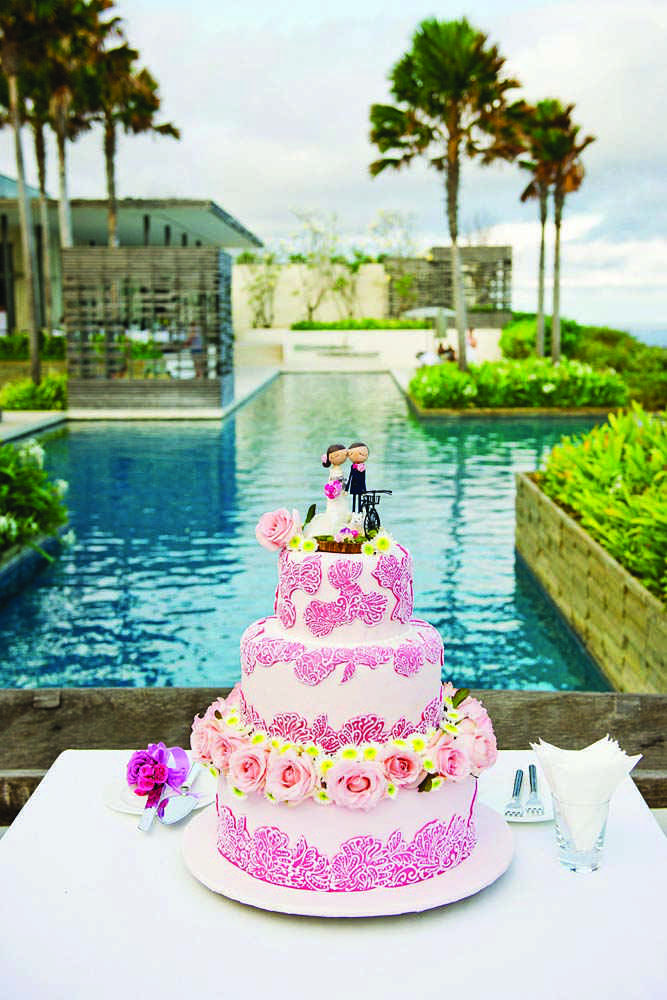 While the views of the sweeping ocean provided the perfect backdrop on the day, the venue was decorated with pink and white lanterns, pink rose centrepieces, tea light candles and a dessert table featuring Westie themed cupcakes, Westie and bicycle shaped cookies and candy jars adorned with pink and purple ribbons. 
"I was adamant I wanted to walk down an aisle made completely from pink roses and not just a small scattering of petals," said Dorothy.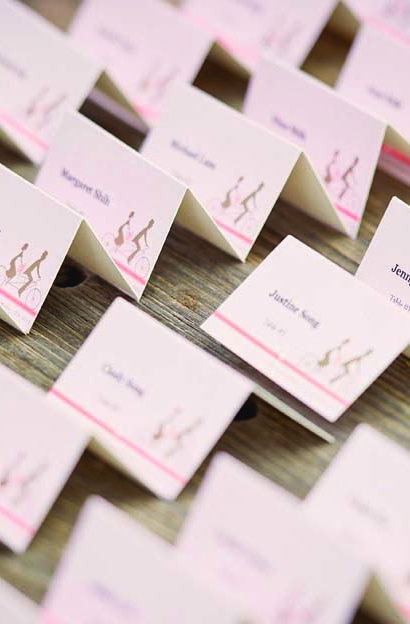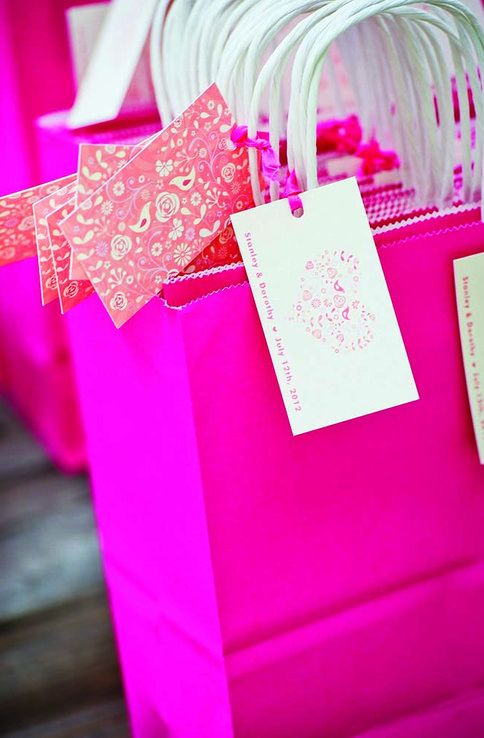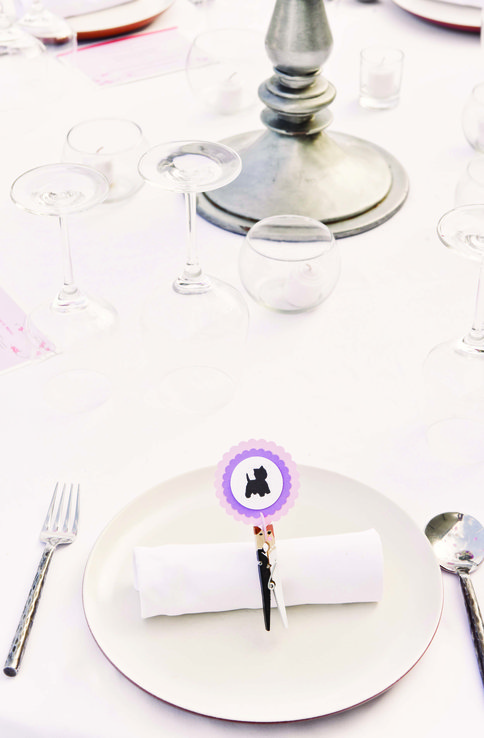 "There were also some Indonesian desserts that were part of the meal especially dyed pink for me by the hotel to match my wedding colours," said Dorothy.
For more inspirational wedding stories visit Real Weddings, the most trusted online for best wedding venues in Bali, Indonesia!