ON HAYLEY AND MICHAEL'S FIRST DATE, THE PAIR SHARED THE FACT THAT IF THEY COULD go anywhere in the world it would be Italy's Amalfi Coast. So for her 25th birthday, Michael presented Hayley with an expensive pair of silver salad servers. A little mystified, she opened the accompanying card and inside found a travel itinerary for a trip for two to Amalfi.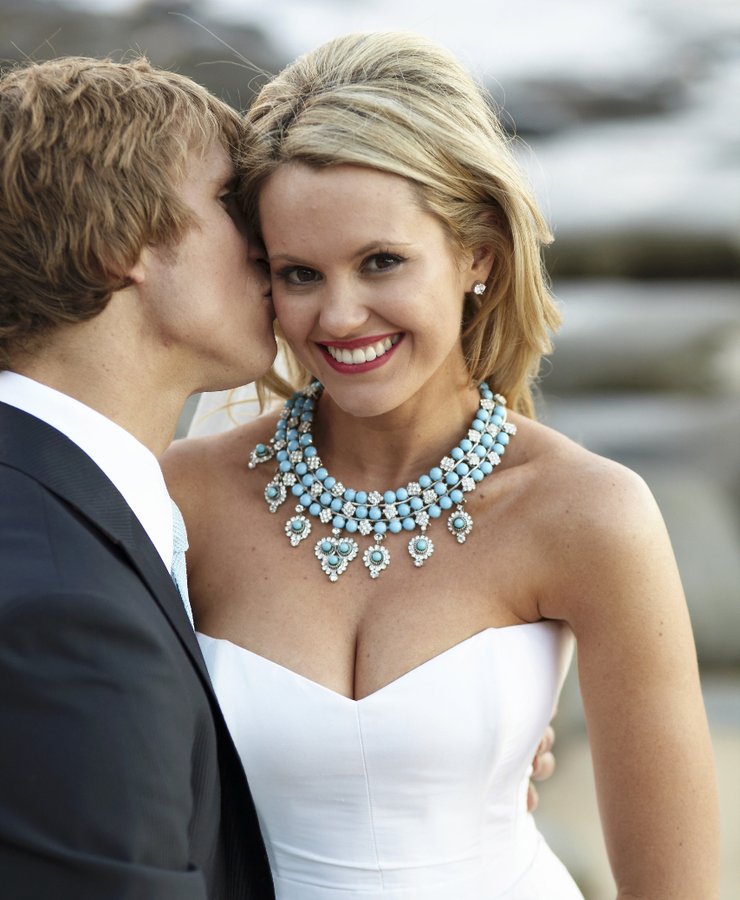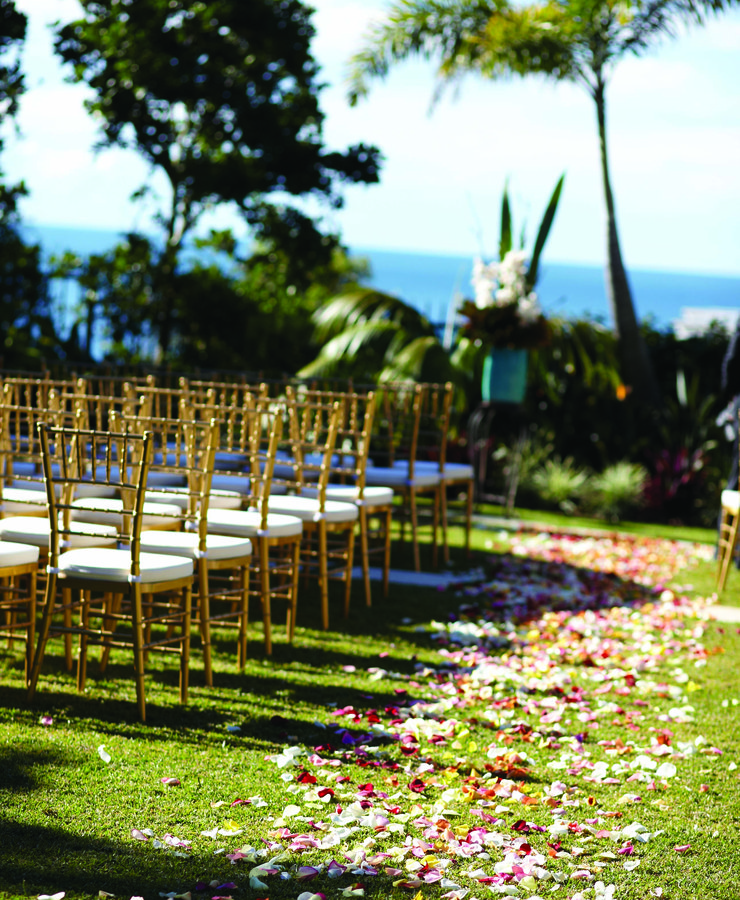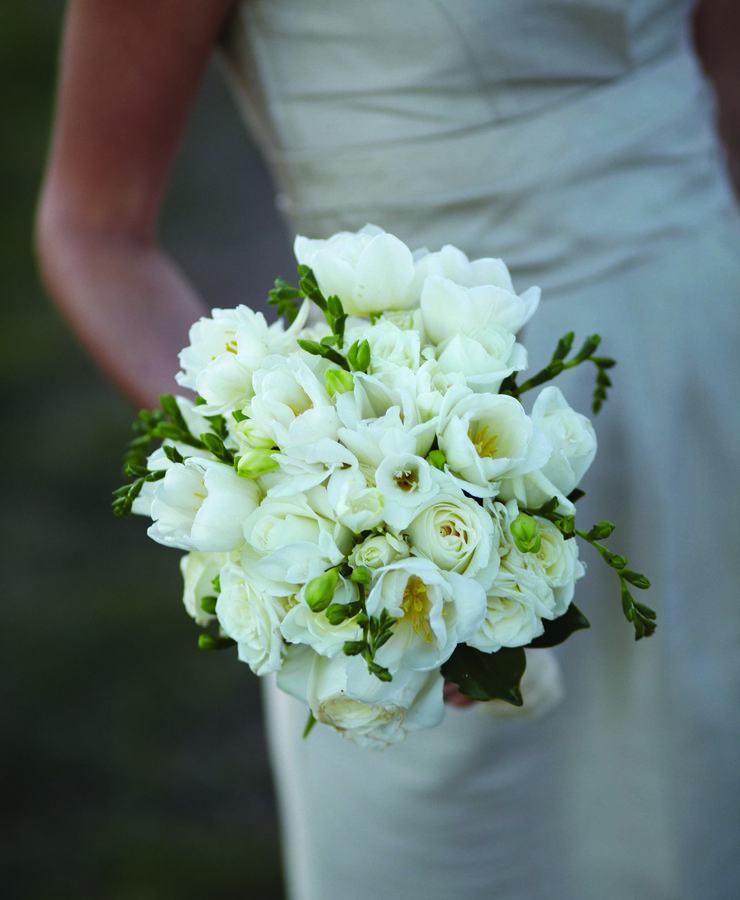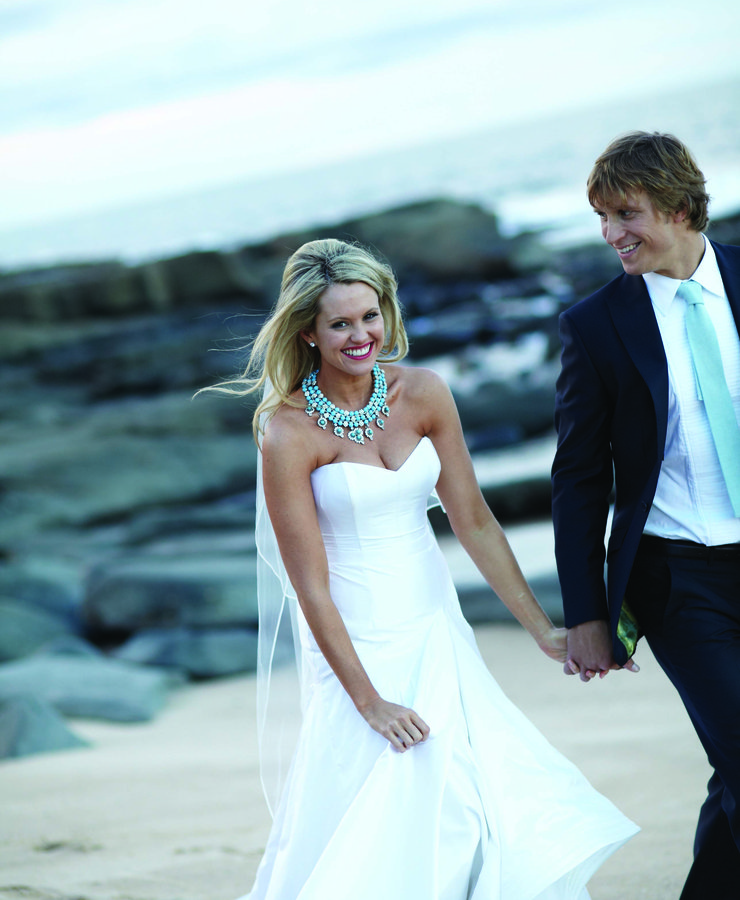 While everyone anticipated a Romeo and Juliet style-wedding proposal in Italy, in the end it was at Shelley Beach on the New South Wales North Coast that Michael popped the question. "In hindsight it shouldn't have surprised me when Michael dropped to one knee and with tears in his eyes slipped a banksia leaf over my finger," Hayley said. The couple then enjoyed their trip of a lifetime to Italy and flew home determined that the Amalfi Coast would be the theme for their special day.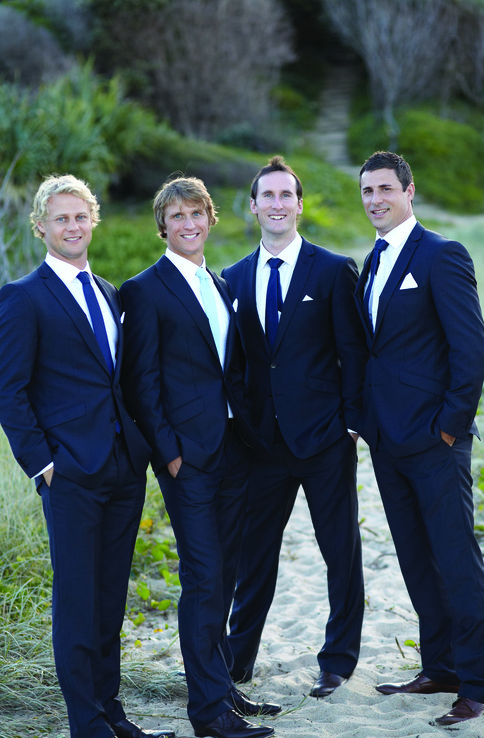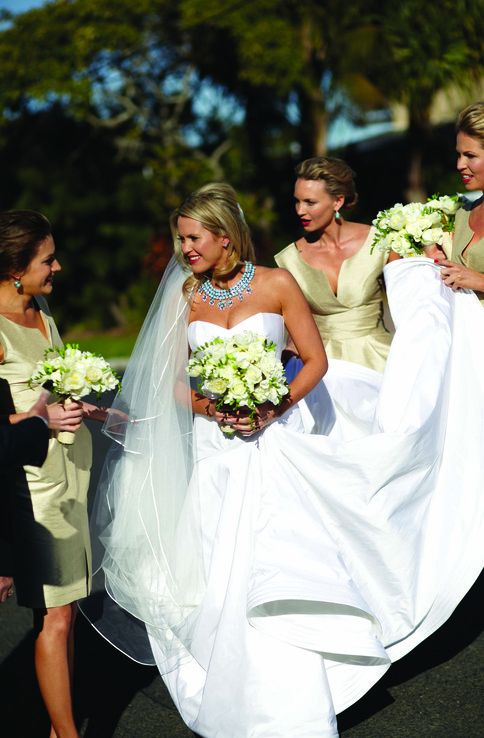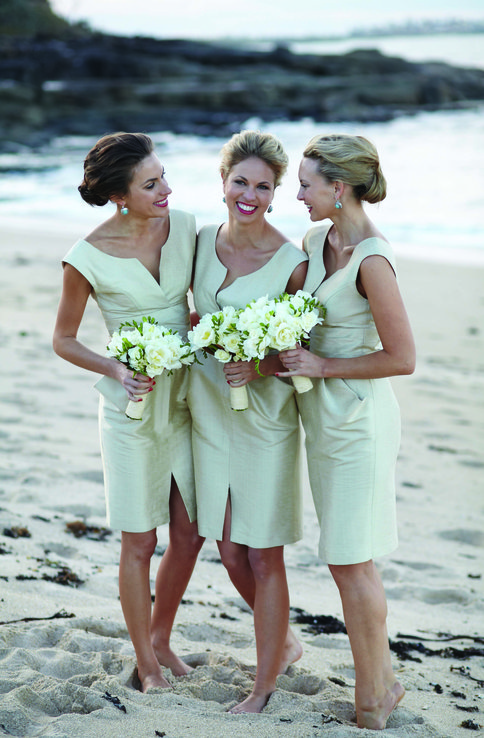 A short two months later the couple exchanged vows at a private beachfront property at Angourie, a small town near Yamba where Hayley grew up. Looking the epitome of a beautiful mermaid in her couture gown, vintage Chloe stilettos and stunning turquoise neckpiece, Hayley walked to the ceremony accompanied by her bridesmaids and father – the road dotted with well-wishers. Hayley walked down a petal-strewn aisle, guests sat on gold tiffany chairs while a giant aged copper chandelier hung above the signing table.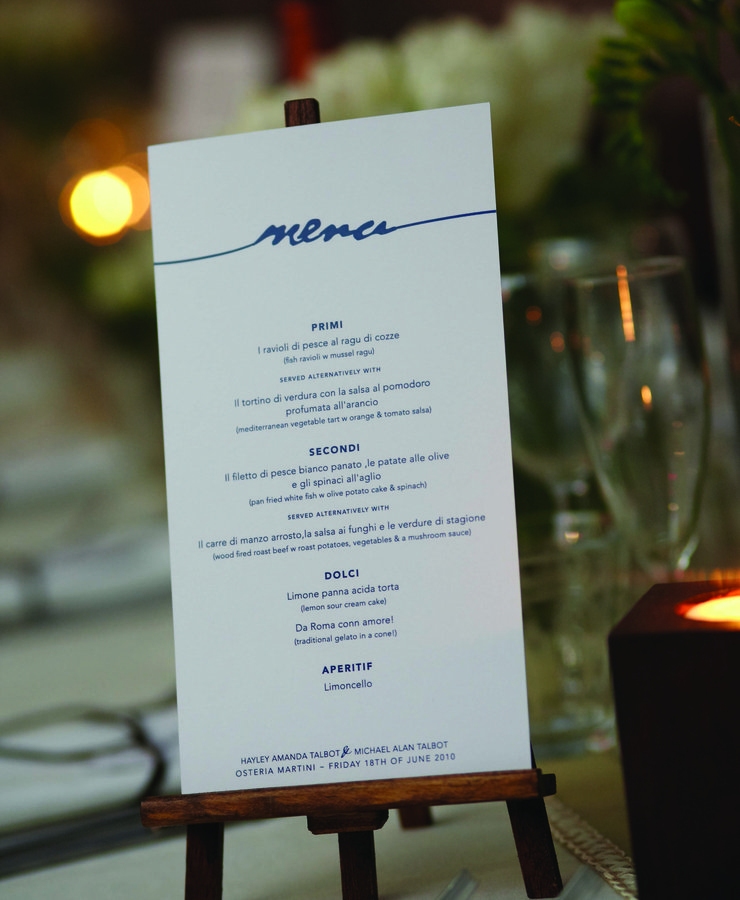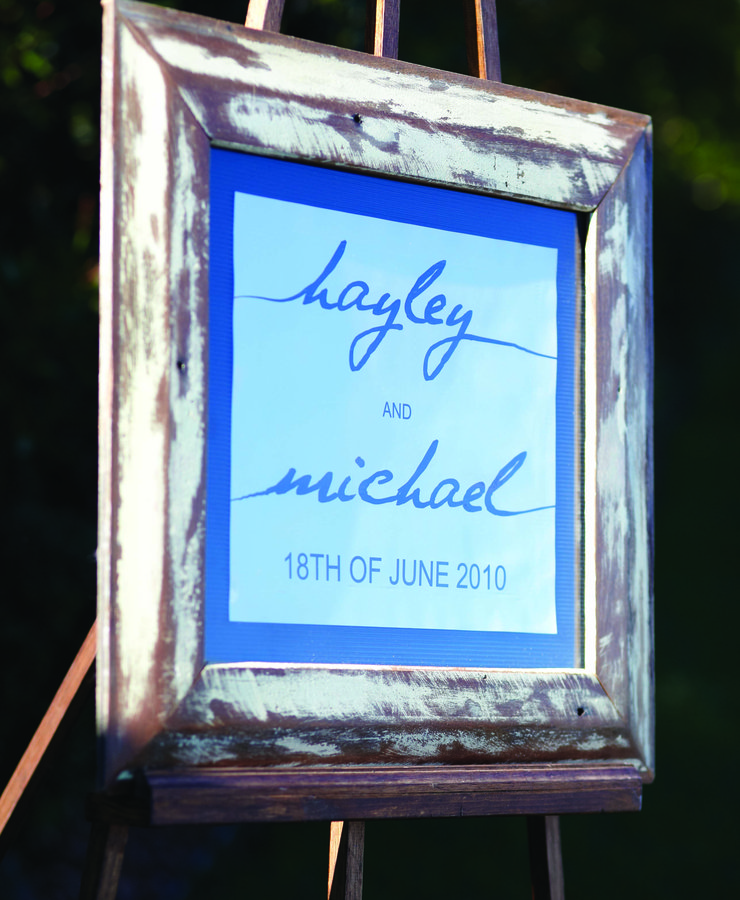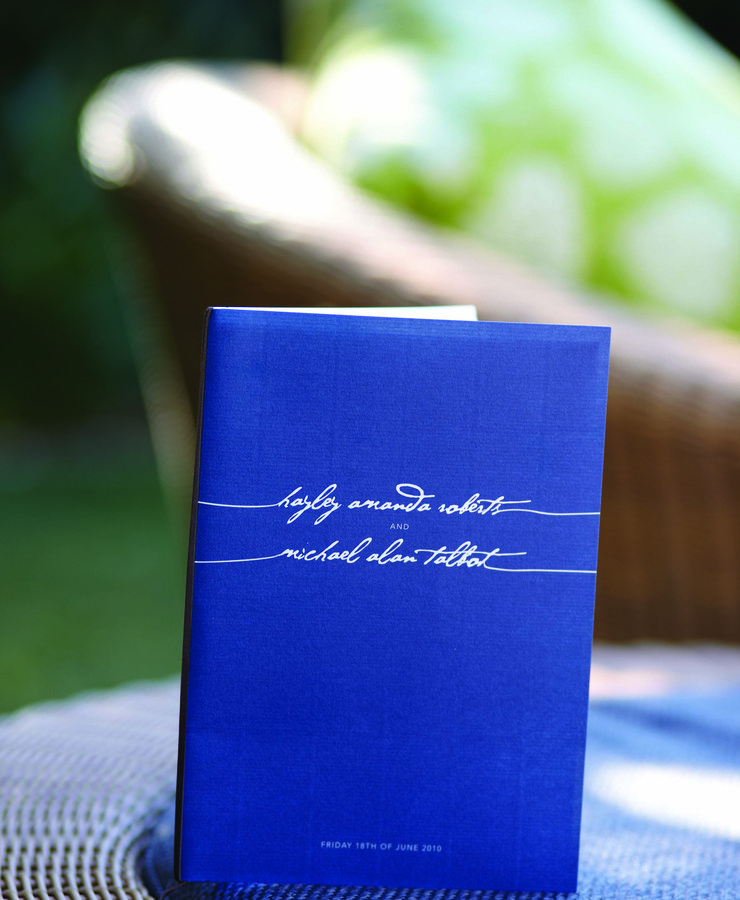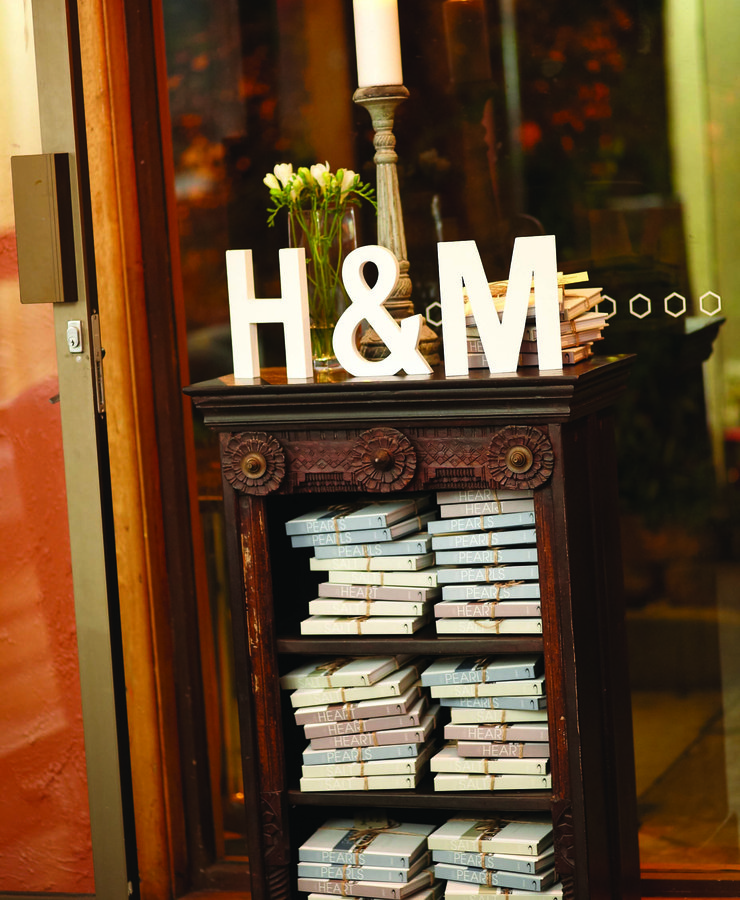 Afterwards, the couple's chic beach theme was fully played out. Traditional Italian canapés were served with Italian beer, champagne and mineral water. At the reception on a hillside in Yamba, authentic Italian food was served along with Italian wine, rare Italian beers and a three-tiered lemon sour cream cake decorated with wild nasturtiums picked from the side of the road. There was also a gelato parlour, coffee table book favors featuring beautiful photography and biblical sentiments of love, wrought iron chairs and wooden candelabras. The restaurant's outdoor area was draped in white silk with coloured light bulbs for a fun "euro splash".
For more inspirational wedding stories visit Real Weddings, the most trusted online for best wedding venues in Sydney!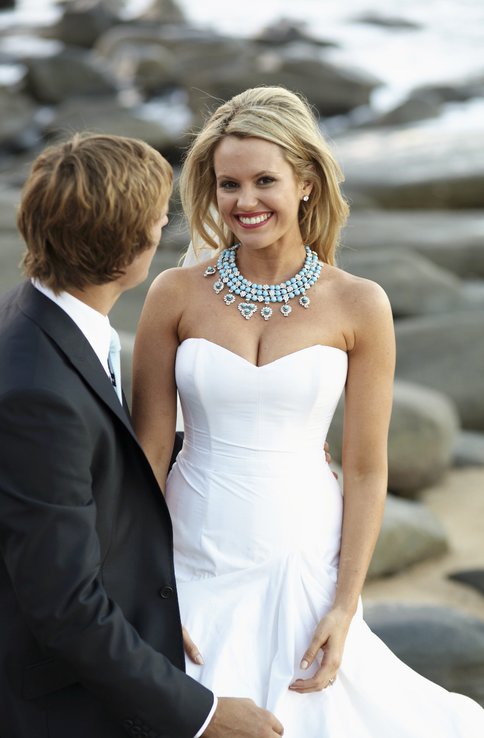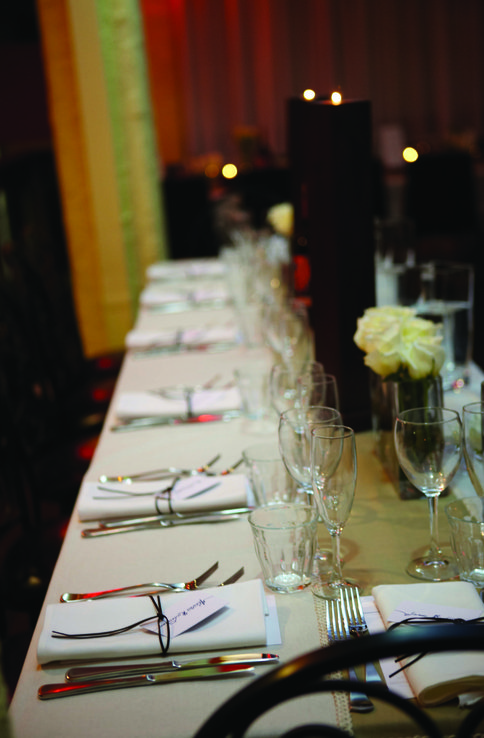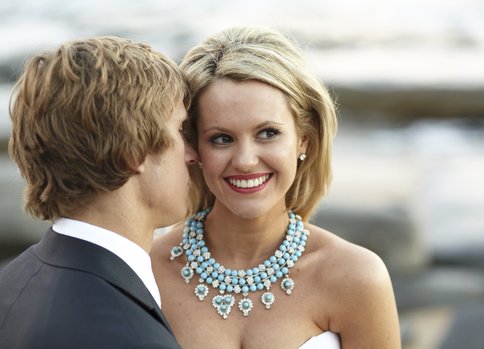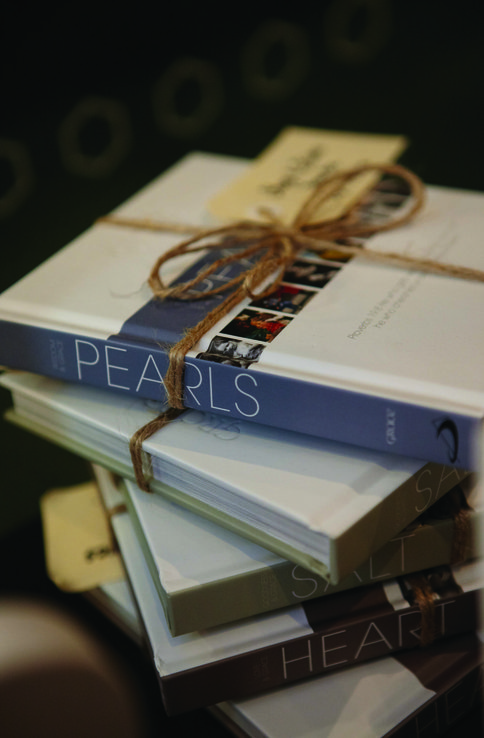 Gown: Alex Perry | Photographer: Blumenthal Photography | Videography: Kendall O'Brien | Ceremony Location: Private residence | Reception Venue & Caterer: Osteria Martini | Shoes: Chloe | Bridal Accessories: Harlequin Market; Mira Mandic | Groom's Attire: Hugo Boss; shirt and tie - The Cloak Room | Bridesmaids' Outfits: Gina Savaris | Bridesmaids' Shoes: Sachi from David Jones | Groomsmen's Outfit: Geoffrey Beene at David Jones | Flowers & Floral Decorations: Pam Toogood | Celebrant: Father Chris Sparkes | Stationery: Sweet Art | Transport: Dux Limos | Hair: Beeba Hair | Make-Up: Rebecca Veale | Cake: Jenny Talbot | Music: Radio Club Band | First Night: Seascape, Convent Beach | Honeymoon: Fiji