The sexy, Grecian inspired resort created by award-winning Australian entrepreneur John Spence, lies on sweeping cliffs just 20 minutes from Bali's airport. Opened in 2008, it's where 'Bali meets Mykonos' with its white washed walls and the azure ocean create an ambiance of relaxed sophistication.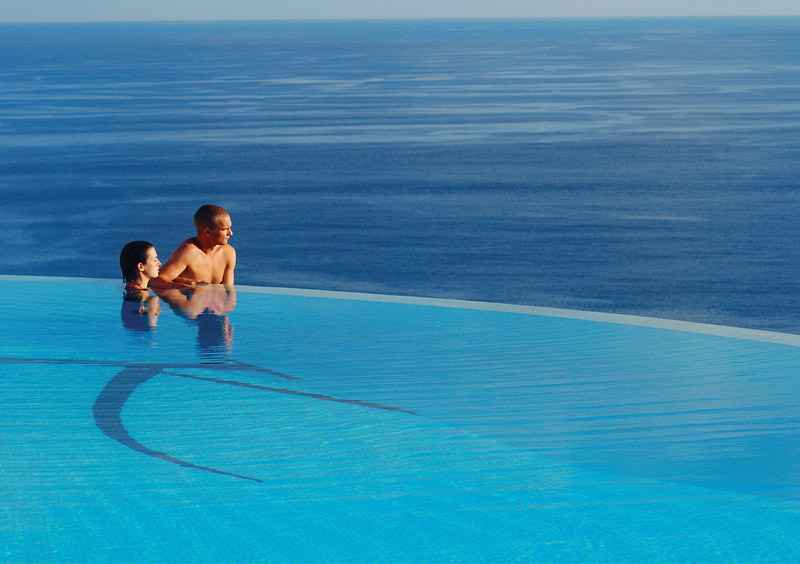 The villas are perfect for creating a honeymoon hideaway all your own! Each villa residence comprises two, three or four bedrooms in two architectural styles, either with Balinese influences featuring separate pavilions or a more tropical design with all the facilities under one roof.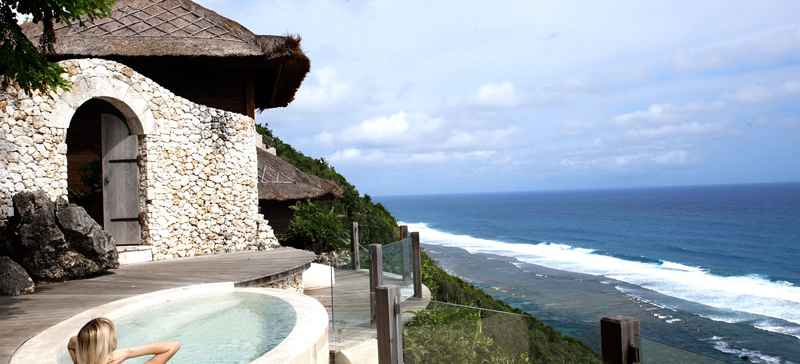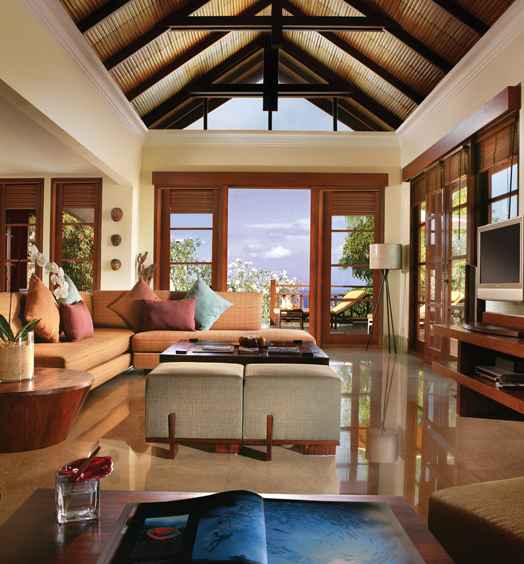 Suspended on rocky outcrops 80 metres above the surf, the Karma Spa features Reiki and Javanese spa rituals. The environment is immediately calming, with white washed walls and mother of pearl mirrors in keeping with the Grecian Balinese decor.