Long Island, within easy reach of the mainland, is arguably the prettiest yet least well known island in the Whitsunday islands group.
As guests arrive by ferry, the scene before them is postcard perfect - swaying palm trees, hammocks for lazy afternoons while the emerald green waters of Happy Bay are truly as beautiful as the brochures depict. There are three established resorts on the Island - the luxurious and secluded Palm Bay Resort, the intimate eco resort Paradise Bay and Long Island Resort.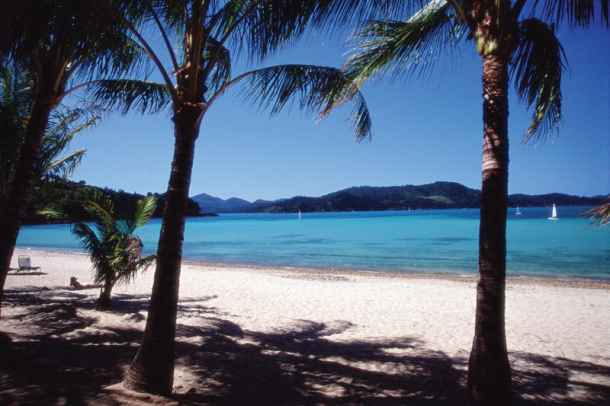 The main attraction of Long Island Resort, the largest of the three properties, is the island itself. While the unpretentious 3.5 star hotel style rooms are air conditioned and perfectly comfortable - divided into family groups and party lovers on one side and amorous couples on the other - they lean towards the smaller side.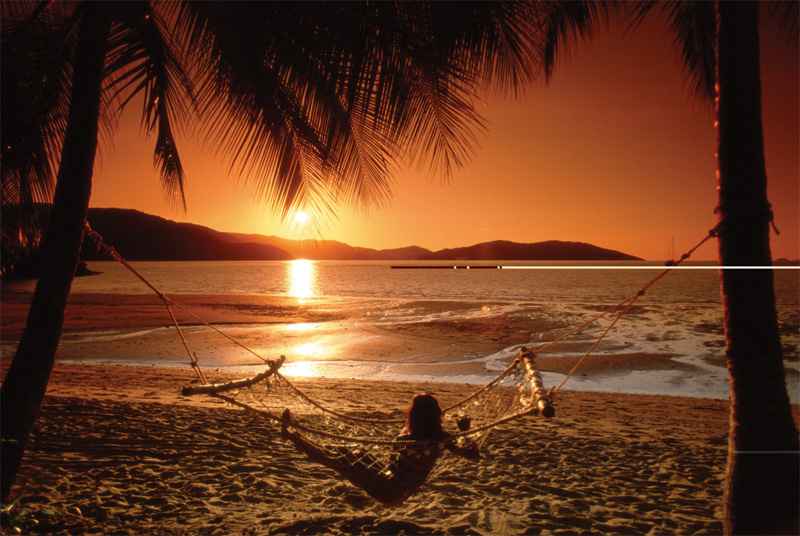 There's also a Club Spa, a second lap pool, water sports centre, tennis courts, a basic gym, café, Palms Restaurant and 14 kilometres of walks into the surrounding national park. Many couples get married at sunset on the beach and the property is well geared for weddings and honeymooners.
Nearby all of Palm Bay's 21 cabins, bures and bungalows have balconies overlooking a private beach and while the accommodation is definitely luxurious, it's notable for what it lacks - with no televisions or telephones in any of the guest rooms meaning you can have long conversations about how much fun you had at the wedding and your future plans.
The lovely eco property, Paradise Bay meanwhile, located at the southern end of the island, is inaccessible to day visitors and caters for a maximum of 16 guests (no children under 15). The focus here is on good food and wine in an unspoilt, natural environment.
Visit Long Island or check out Real Weddings to find your perfect wedding and honeymoon destination.