Greg and I met on a balmy Wednesday evening in December 2012. We'd both been at Christmas functions in the city earlier in the evening, and somehow ended up on the rooftop of a bar in the city at the same time. We often reflect on that sliding doors moment – what if I'd shared a ride home with my flatmate an hour earlier? What if Greg had gone straight home instead of staying for one more drink? Fate intervened, and after spotting my red dress across the room, and a couple of attempts to 'break into' the conversation I was having with some friends, I felt a nudge on my finger and turned to see Greg's beaming smile. Despite telling me there was a mosquito he was trying to get rid of, I've since recalled that moment as the time when Greg pulled my finger – certainly a unique way to get someone's attention!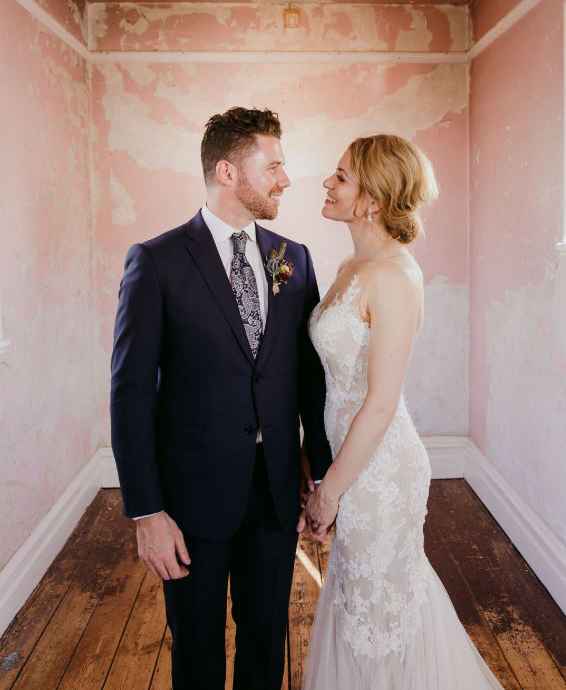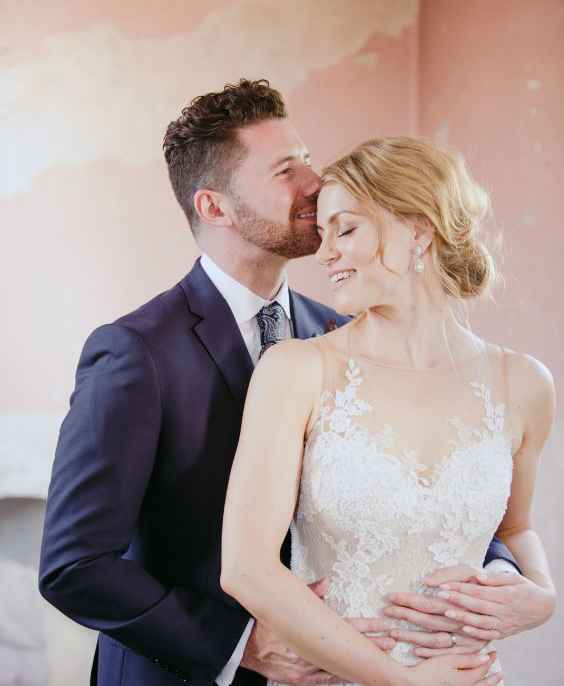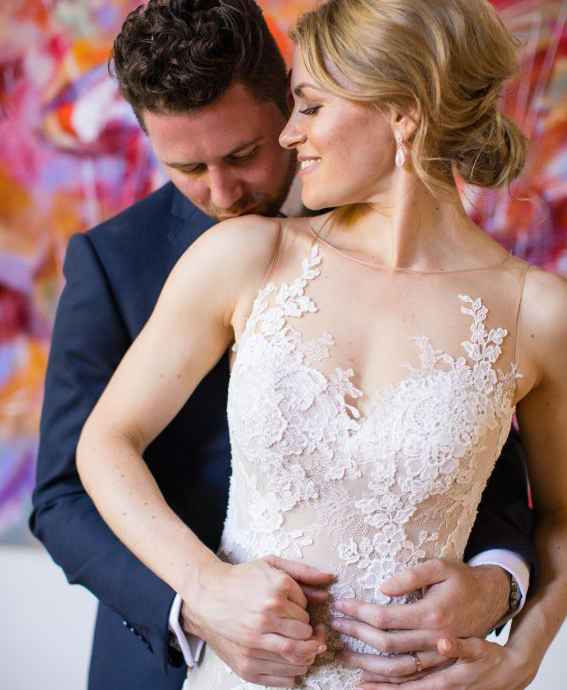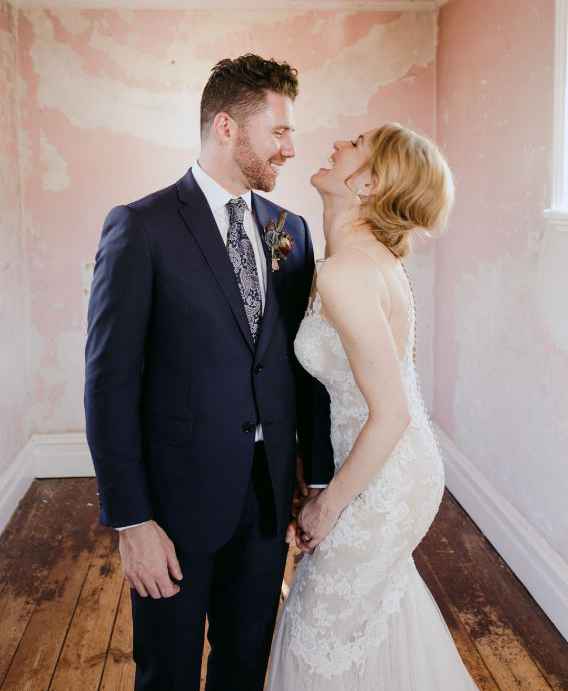 Tell us about the proposal.
On this occasion, we'd been in southern Spain, and traveled along the Portuguese Algarve to a small picturesque town at the south-westernmost point of Portugal called Sagres. Greg tells me that he had intended to propose on that trip but was going to let the moment find us rather than picking a spot in advance. We found ourselves traversing down a cliff edge behind the Forte do Beliche, a ruined fortress with the most spectacular views of the Atlantic Ocean, and where many Portuguese explorers had begun their explorations via sea. That's when Greg dropped to one knee on the rocky uneven path. Despite neither of us recall what was said, apart from 'are you ok?' and 'yes!' it was the perfect moment in our story – journeying into the great unknown together like so many adventurers before us.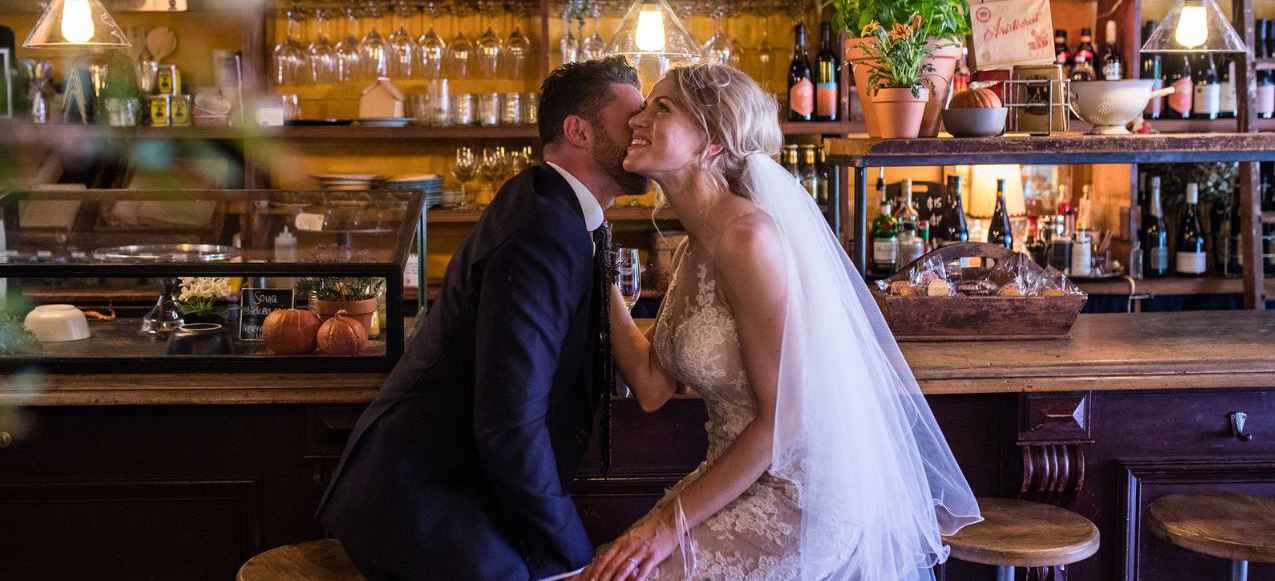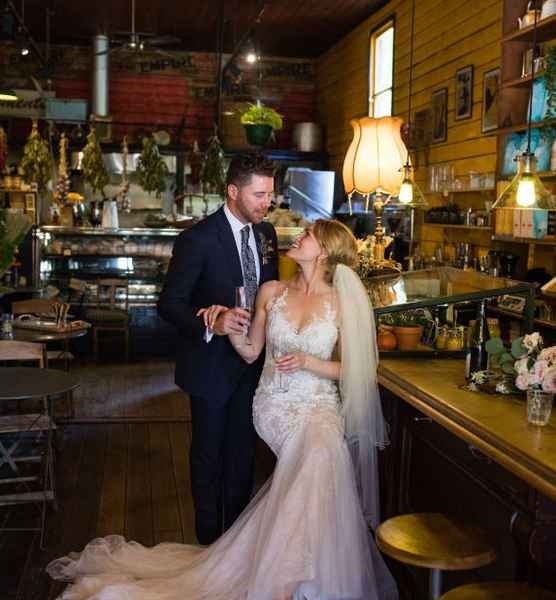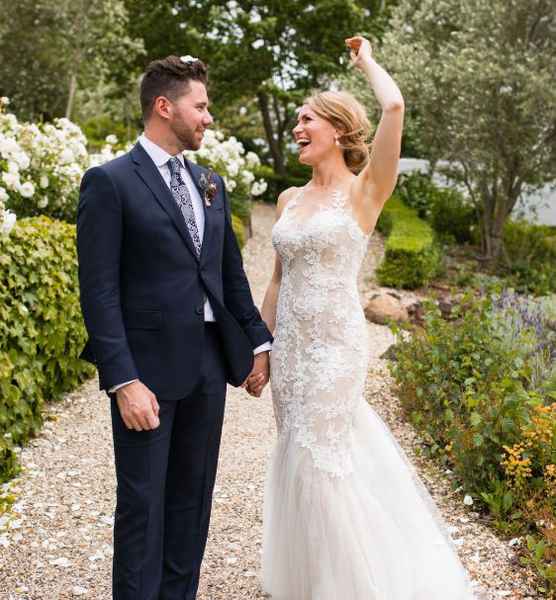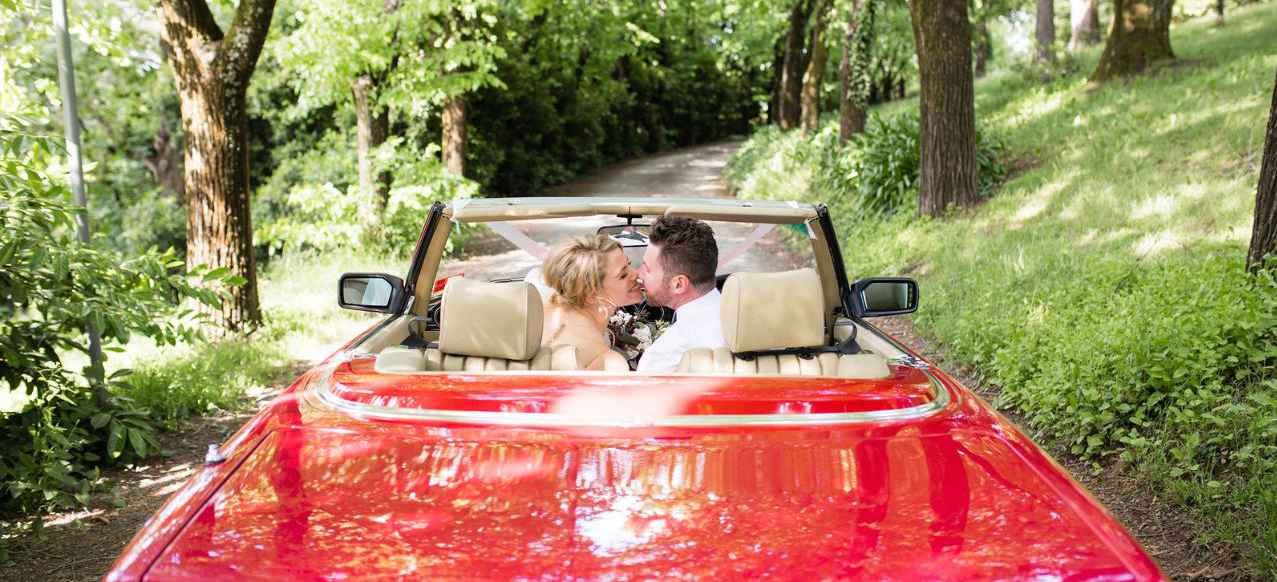 How did you choose your Venue and location? Why?
On the second weekend of searching, we'd had no luck and found ourselves just 'having a look' at the Convent Gallery in Daylesford, well known for its beautiful settings and incredible wedding soirees. What was going to be an opportunistic and quick chat with the owner, Tina, turned into a three-hour conversation over wine and coffee about the history of the site, and an outpouring of each of our lives (Tina included!). Tina's incredible dedication to continually bringing the place to live, along with the flexibility of each of the spaces within the venue and its divine setting high on the hill left such an impression on us, we knew it was destined to be our place. Our service was held at St Peter's Catholic Church, with its stunning interior and central location in town, and the reception that followed at the Convent was nothing short of excellent.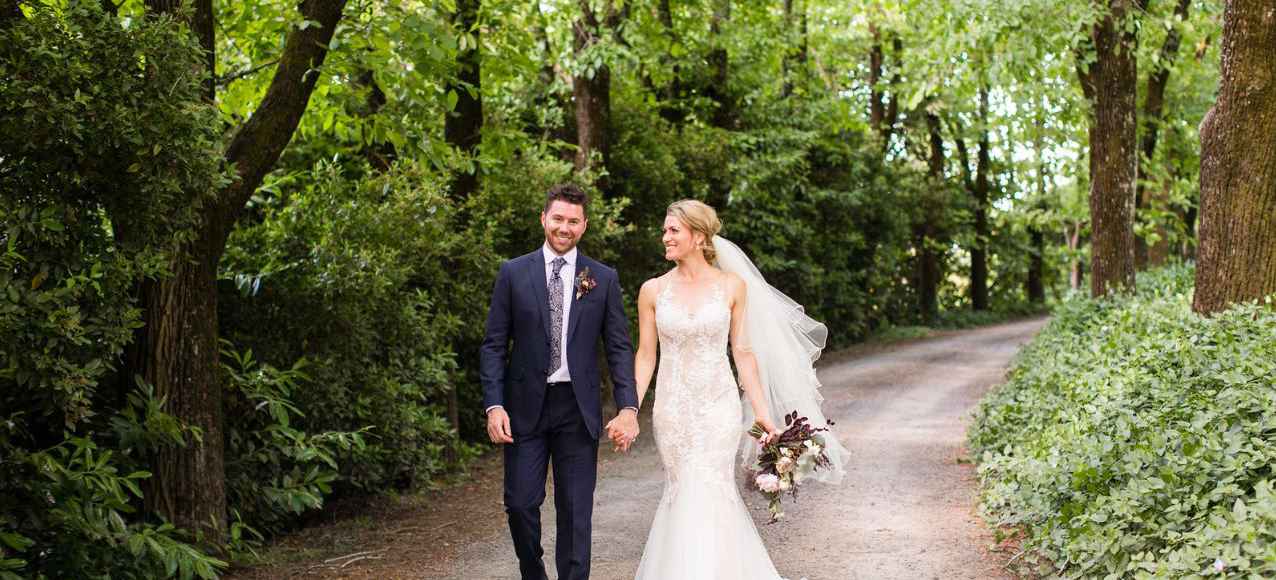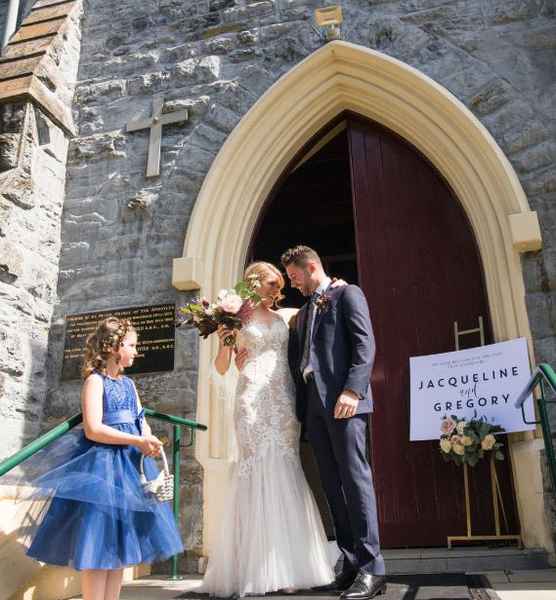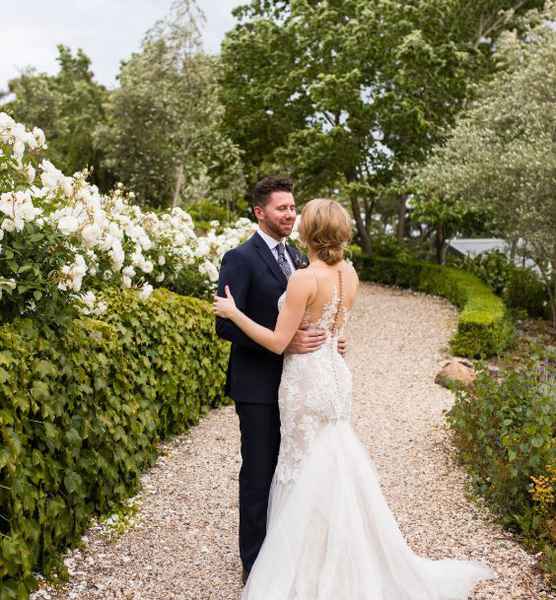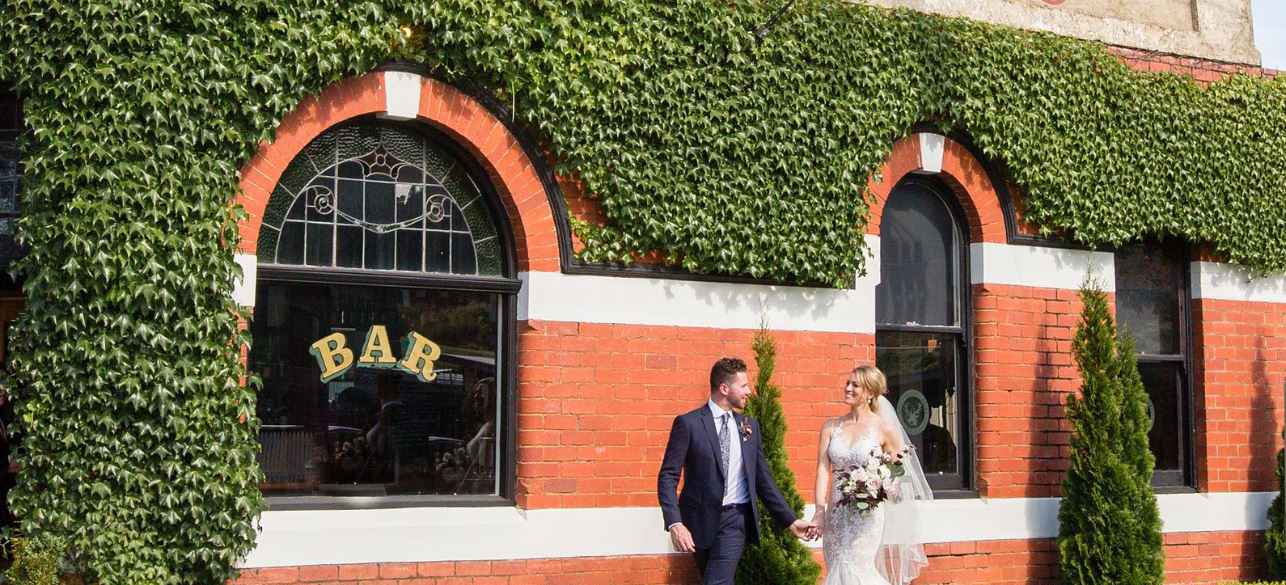 Tell us about your Gown(s) / Suit(s) (style, how you found it, what you love about it). What about the bridal party fashion choices?
We didn't have a formal bridal party, so Greg and I turned to our mothers to help with outfits for our special day. I spent just one-day shopping with my gorgeous mum, and at the third store, after a beautiful experience with Teresa at Raffaele Ciuca in Brunswick, it was down to two gowns. There is certainly a desire to look your absolute best on your wedding day, but with that comes a lot of expectation and emotion. My best advice would be to know what you don't want in a dress (style, color, etc) and then let the rest just happen – you're more likely to be pleasantly surprised rather than frustrated or disappointed. And, you're giving yourself over to professionals that are in the business of making people look their absolute best, every single day! Greg's Armani suit was meant for him – and he had an equally wonderful experience with the assistant who guided him through the purchase. He also had his shirt custom made by Tolley, with the point of difference being a rounded collar.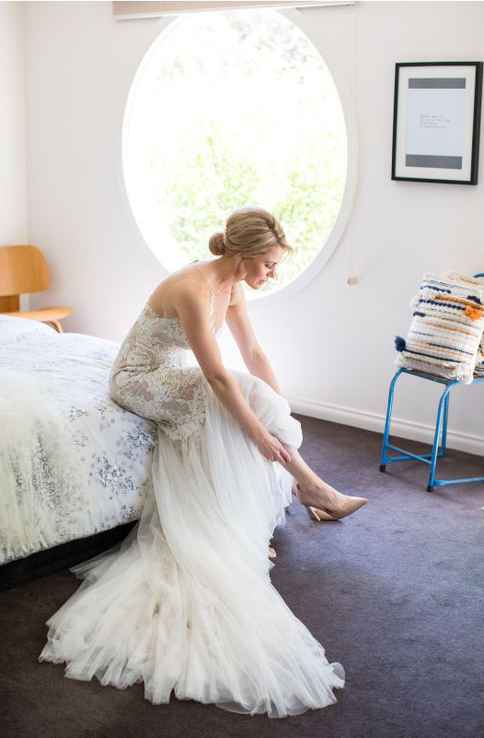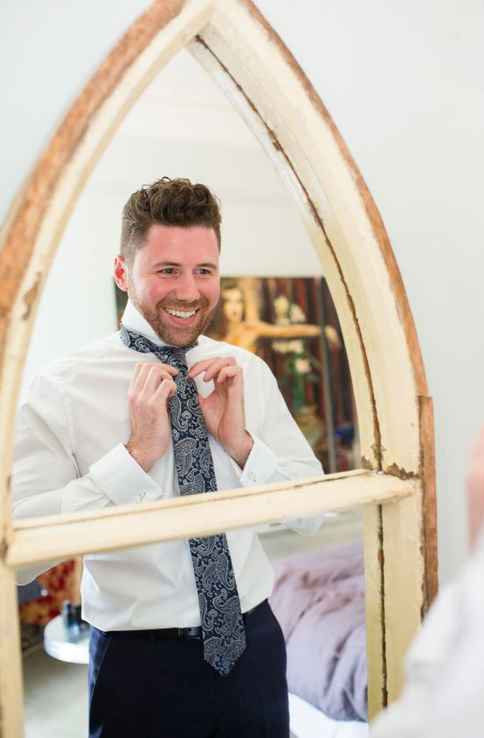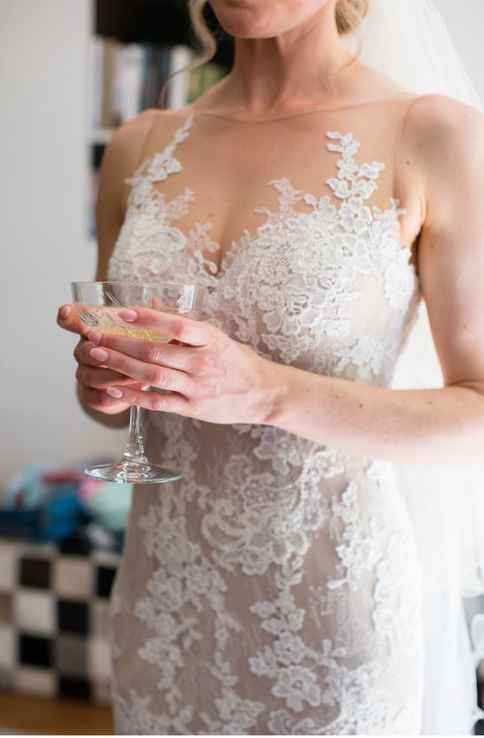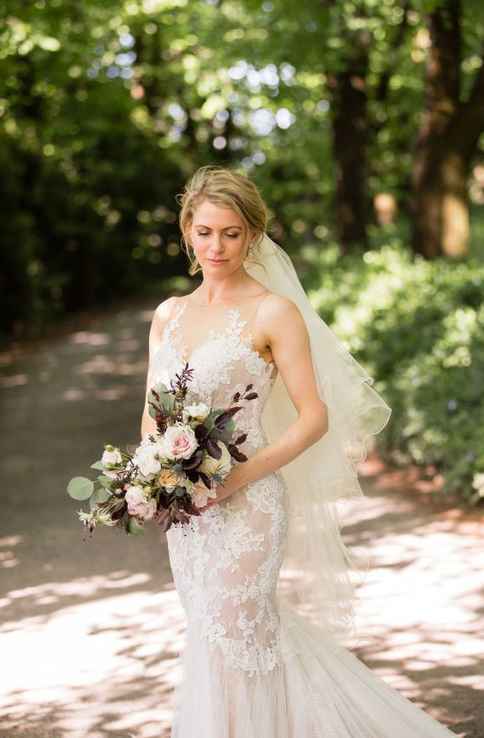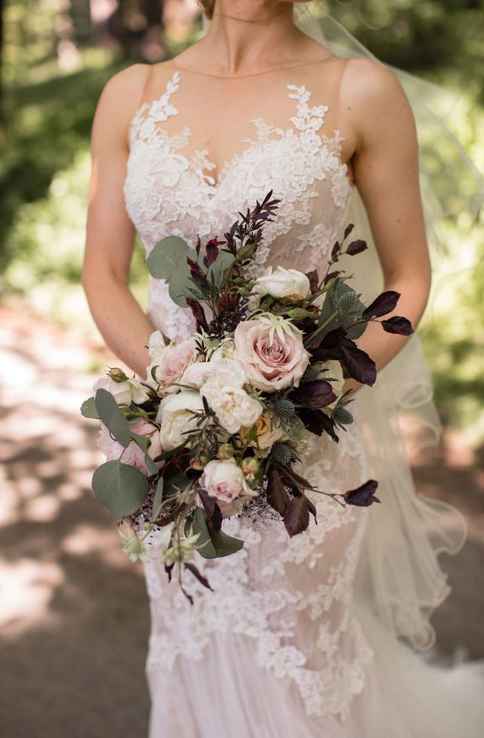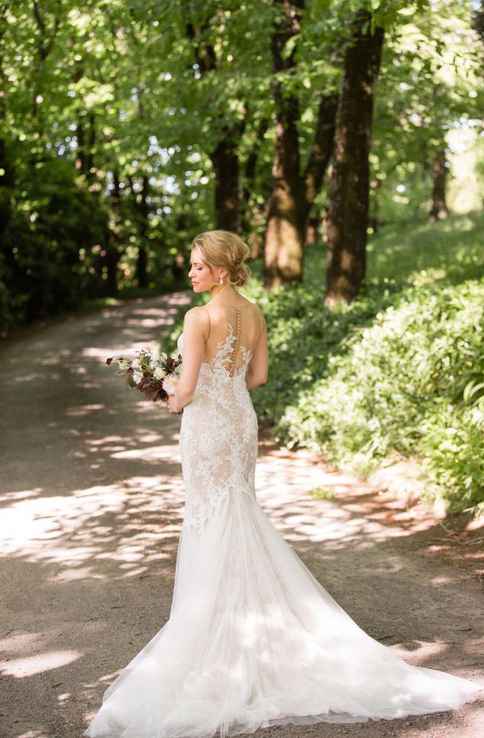 What Style / Styling did you choose for your wedding? (eg: colour scheme, flowers, stationery, cake, transport, details, themes, inspiration, the overall "look and feel")
Our invitations were simple, clean navy text on white with blush details, and we had the same theme carry through our stationery on the day, right down to the tags on newspapers we delivered to guests who were staying in Daylesford for the weekend. The flowers were delicate, romantic and asymmetrical in form, and we used alternating heights of florals on the reception tables to create some visual interest. The 'cake' was, in fact, a cheese tower, expertly selected by the local cheesemonger and served up after dessert at our reception (and afterparty!). Bonbonierre were provided by Rooftop Honey, with the honey sourced from a hive atop Emporium Melbourne, a mere 300m away from the spot we first met! Greg adores cars and owns a 1983 Mercedes Benz 380SL, which we traveled in on our first date all those years ago, and it was the perfect car for us to leave the church service as newlyweds. We also called in a favor from a fellow Mercedes Benz owner and I traveled to the church service in a powder blue 1960's S Class. We learned afterward that Warren had silently prayed that his beauty would make it up to the hill on what turned out to be a gloriously warm day – sure enough, we did!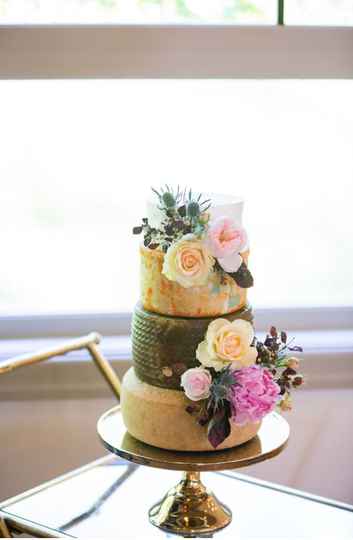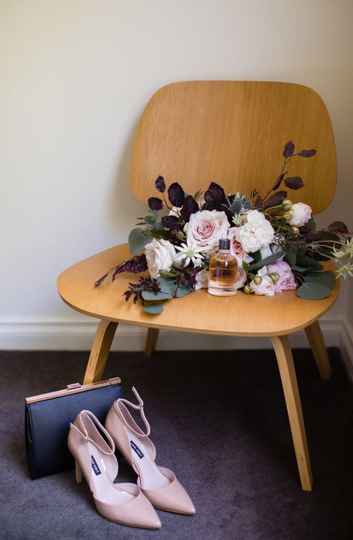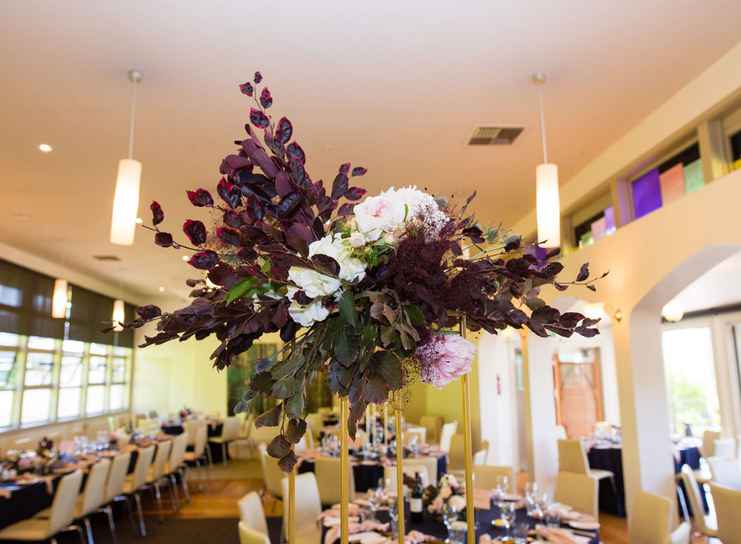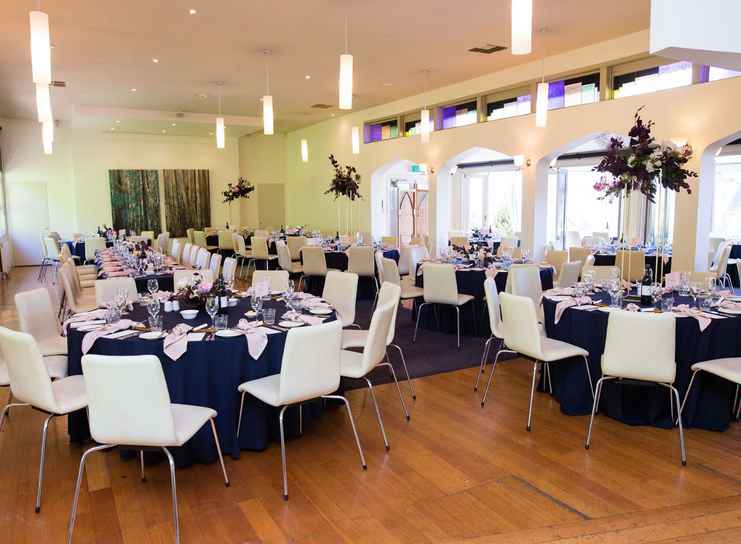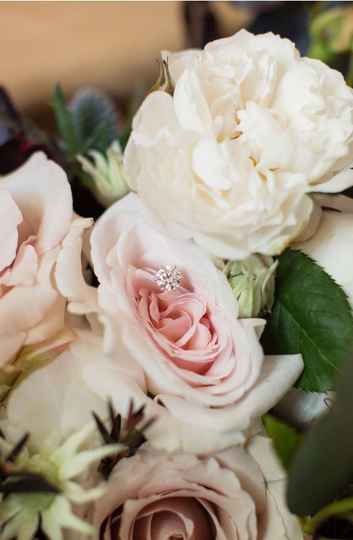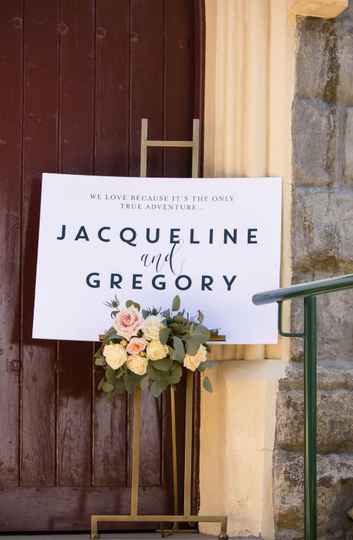 What were the highlights of your day?
There were so many highlights, but it's the emotions that I remember distinctly – the calmness and laughter getting ready in the morning with my family, the overwhelming sense of occasion walking into the church with my parents, the tears of pure happiness and the giddiness and excitement of having just married the love of my life. We just let ourselves be present in the moment and still now, we're reminded by others of just how happy we both looked the entire day.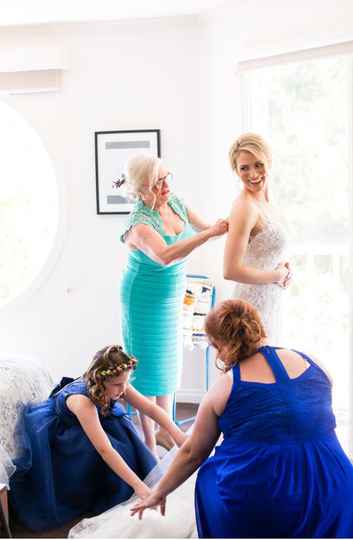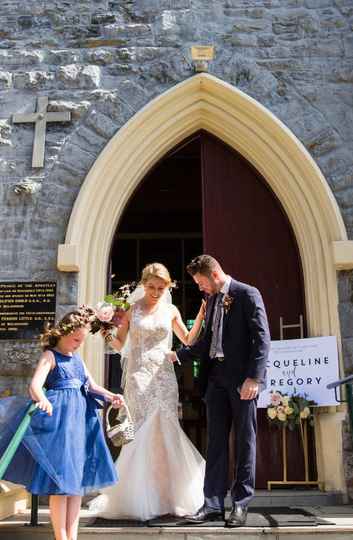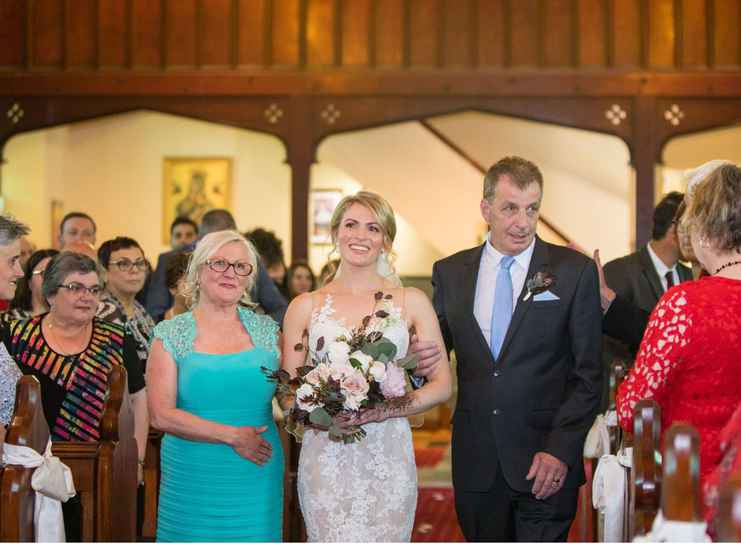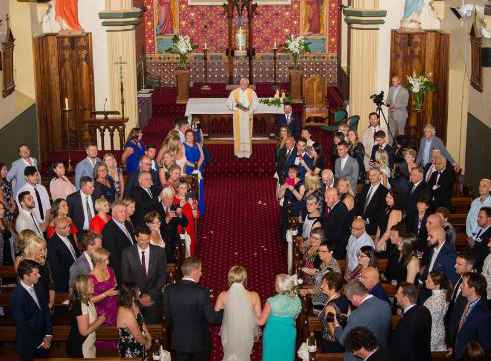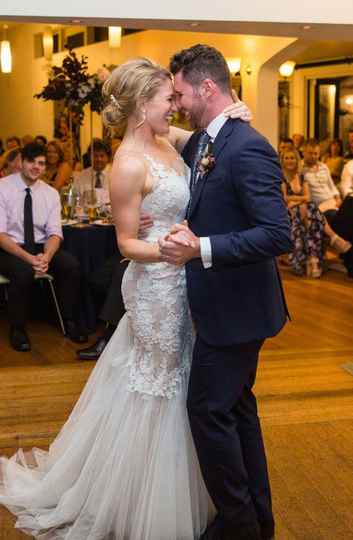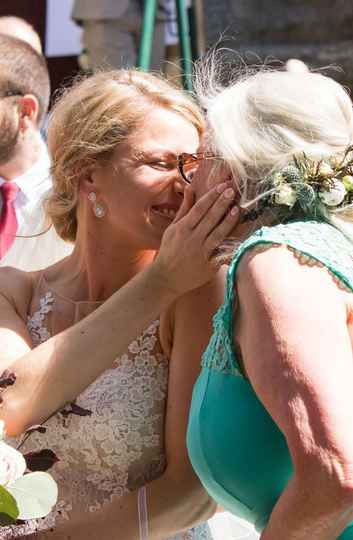 Tell us about any funny, poignant, challenging or emotional moments?
I had my Nonna's jewelry clasp sewn into my dress lining, my Nin's bluebird brooch adorn my bouquet and wore my mother's veil. We had my 8-year-old niece Tahleisha as our gorgeous flower girl, our sisters to witness our service, and Greg's 95-year-old Nonno bear the rings – we couldn't have asked for a better blessing of marriage than from dear Nonno who has been happily married for over 64 years. And our bridal table was a family table instead – we were joined by our parents, our siblings and their families, and our grandparents. It was a poignant reminder that through marriage, our own family is destined to grow and we felt so blessed to be surrounded by our loved ones.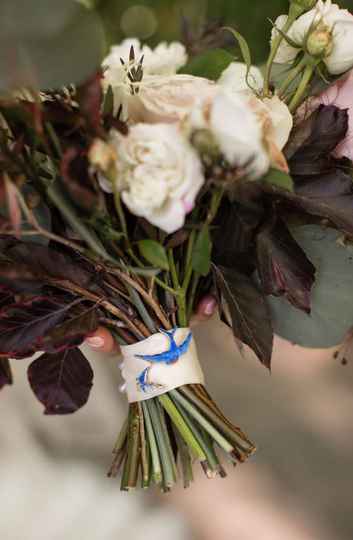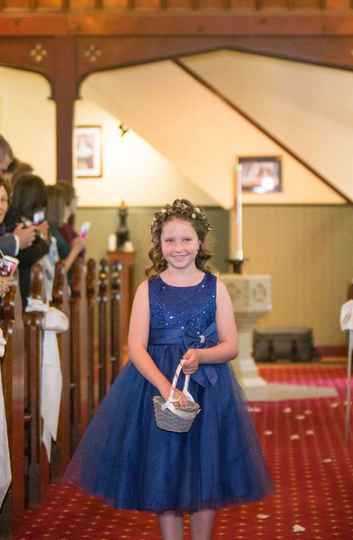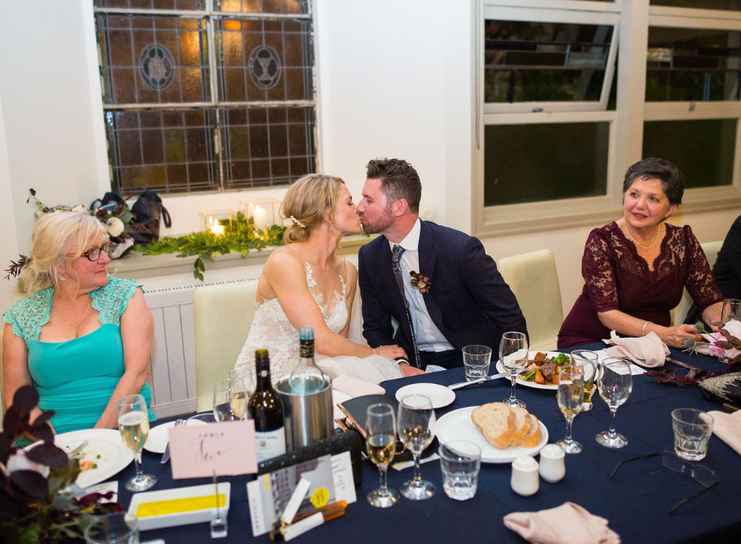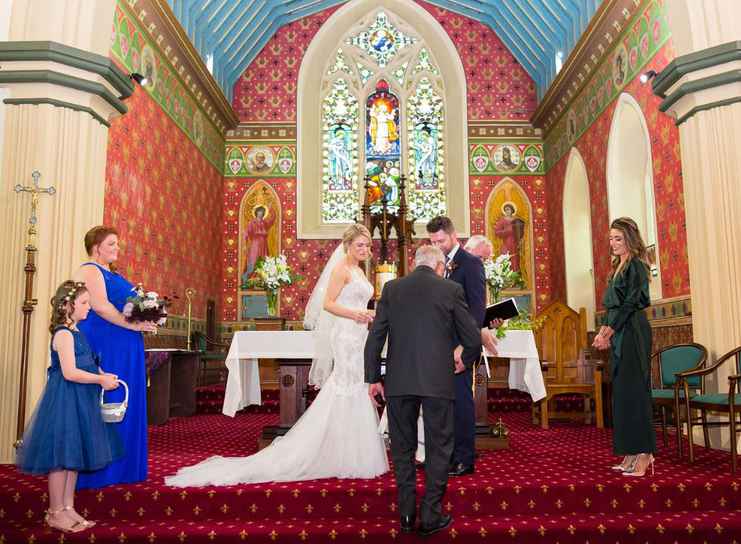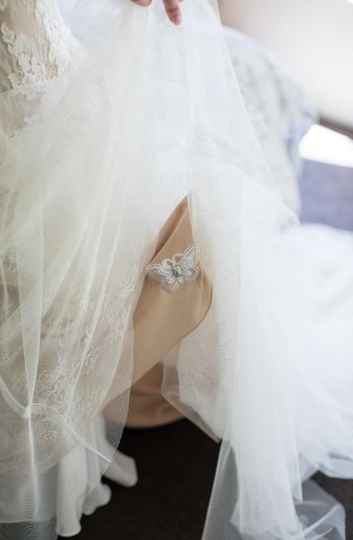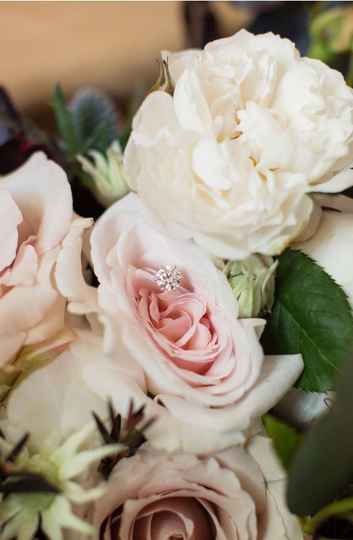 Where did you go for your Honeymoon? Why?
For some time before we got engaged, Greg and I had been contemplating a European holiday to take in our very first white Christmas. When we confirmed our wedding date as 1 December, it made sense to use the opportunity to realize this dream as our honeymoon – what better excuse to keep warm and cozy together?! We spent six weeks away with Christmas in the tiny Austrian ski town of Hinterthal, New Year's Eve in the Slovenian capital of Ljubljana, and sometime in the north of Scandinavia before relaxing (and defrosting!) in Sri Lanka on the way home.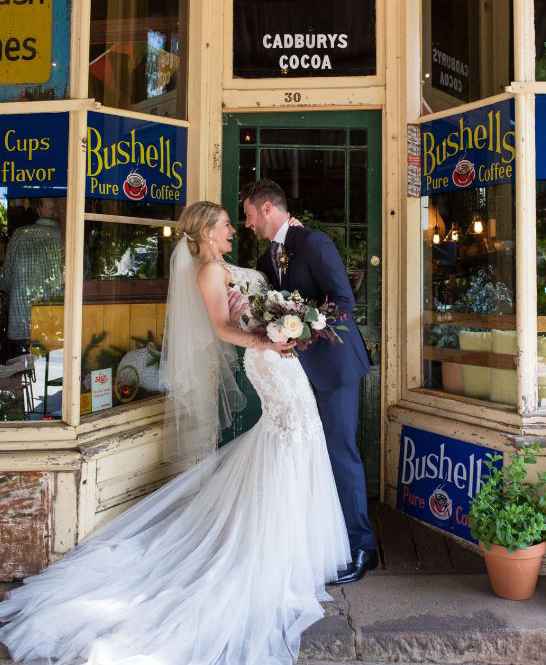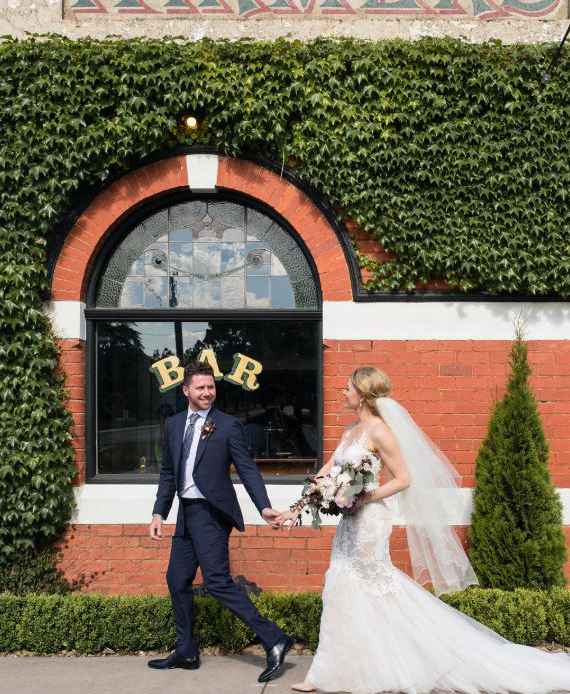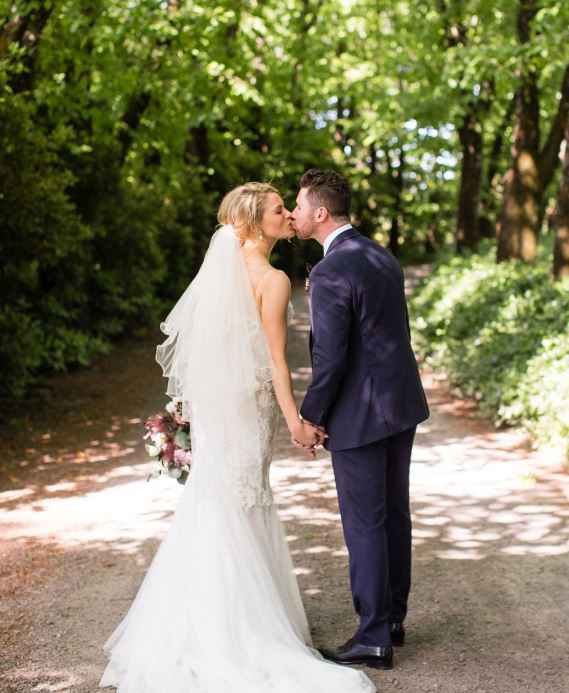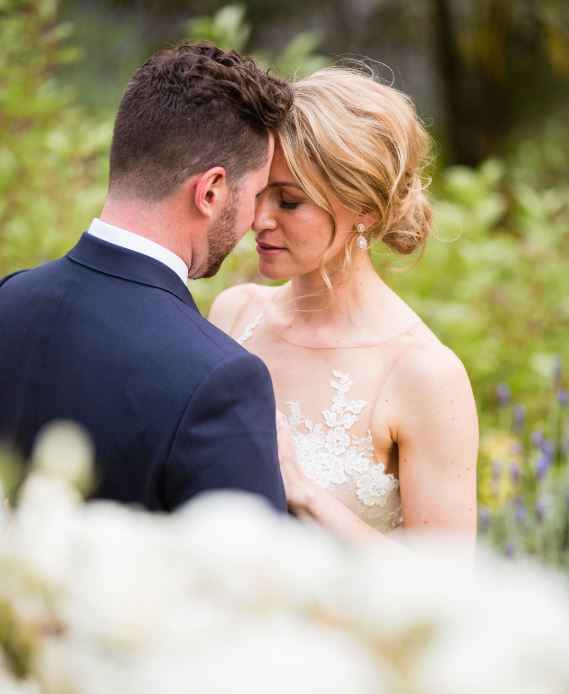 Do you have advice for other couples? 
There is a lot of expectation that sits alongside preparations for a wedding, and it can be easy to get caught up in creating a picture perfect day. But if you remain true to yourselves throughout the process, and trust your gut reactions, you'll end up with a day that reflects the very reason you decided to get married in the first place. And take the time to find people to work with you that you trust – there are some incredible professionals out there that can guide you in your decision making, and it's important to use your instinct to determine who will work best with you to create the magic, not just someone that comes with the right price or reputation. 
For more inspirational wedding stories, Visit Real Weddings to find your perfect Daylesford wedding venue or get your obligation free quote today at The Convent Gallery!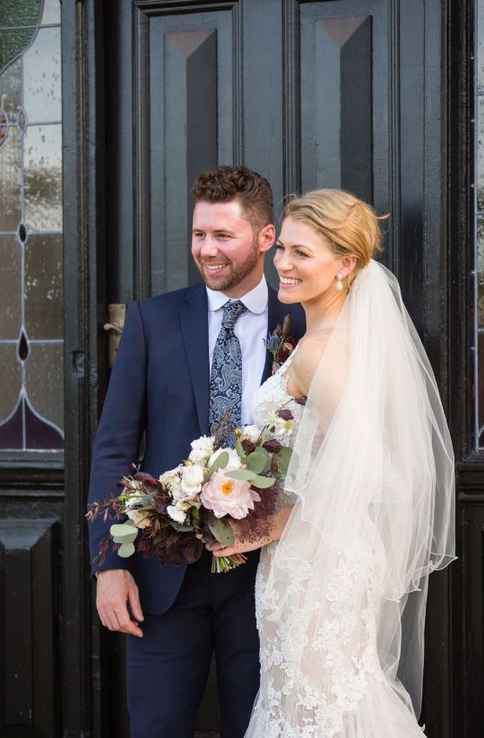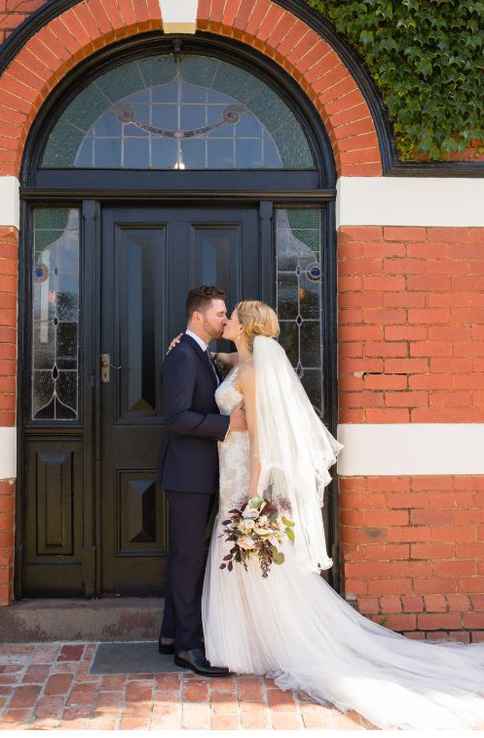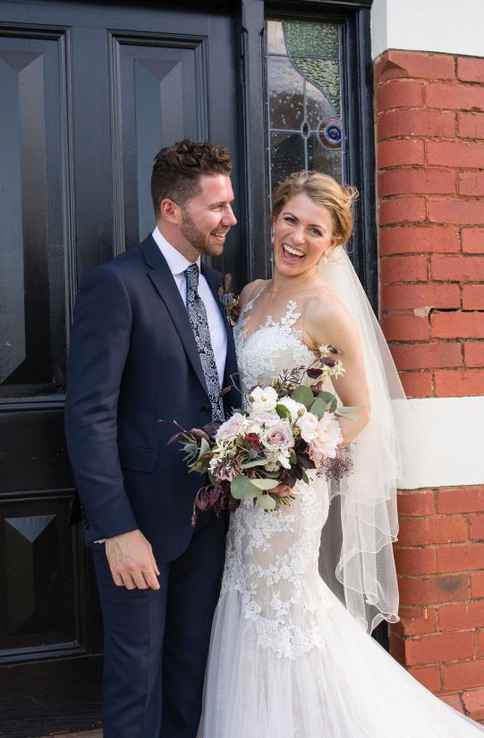 Is there anything else you'd like to add?
Your wedding is but one day in your life – as much as it is one of the most special moments you'll ever experience as a couple, it's as much about your relationship and how this occasion marks your commitment to one another. Remember to spend quality time together throughout the planning process, and think about things outside of the wedding, because it really is over in a heartbeat.