I first met Kimberly on her 21st Birthday at the star. My friend Rowland went to university with Kimberly and thought it would be a good idea to bring myself and my brother Jake along to the celebrations. He wasn't wrong, it ended up being a life-changing consideration.
We arrived early and went upstairs to the hotel room. We entered the room, surrounded by an exciting atmosphere composed of Kimberly's family and friends. I vividly remember her walking across the room and thinking to myself "Wow, who is that she's beautiful?". From that point, my sight was locked on her.
We shared drinks, laughs, and conversation throughout the night. She even shared her phone passcode with me, you think getting a girls phone number is hard? But that's a story for another time.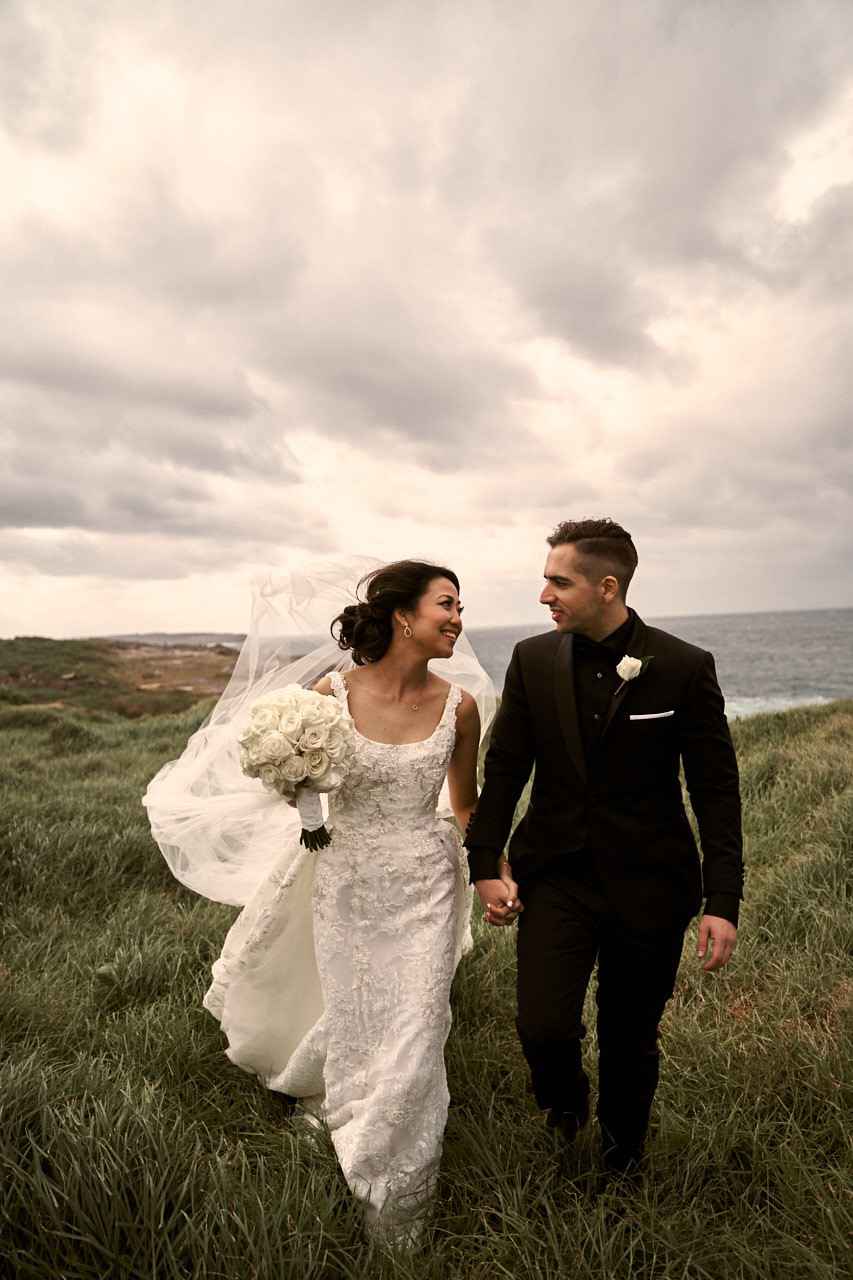 Tell us about the proposal.
After a reminiscent lunch at Black Bird Cafe (where we had our first date), we took a paddle boat ride in Darling Harbour. Jason asked Kimberly to marry him whilst in the water, the rest is sweet, sweet history.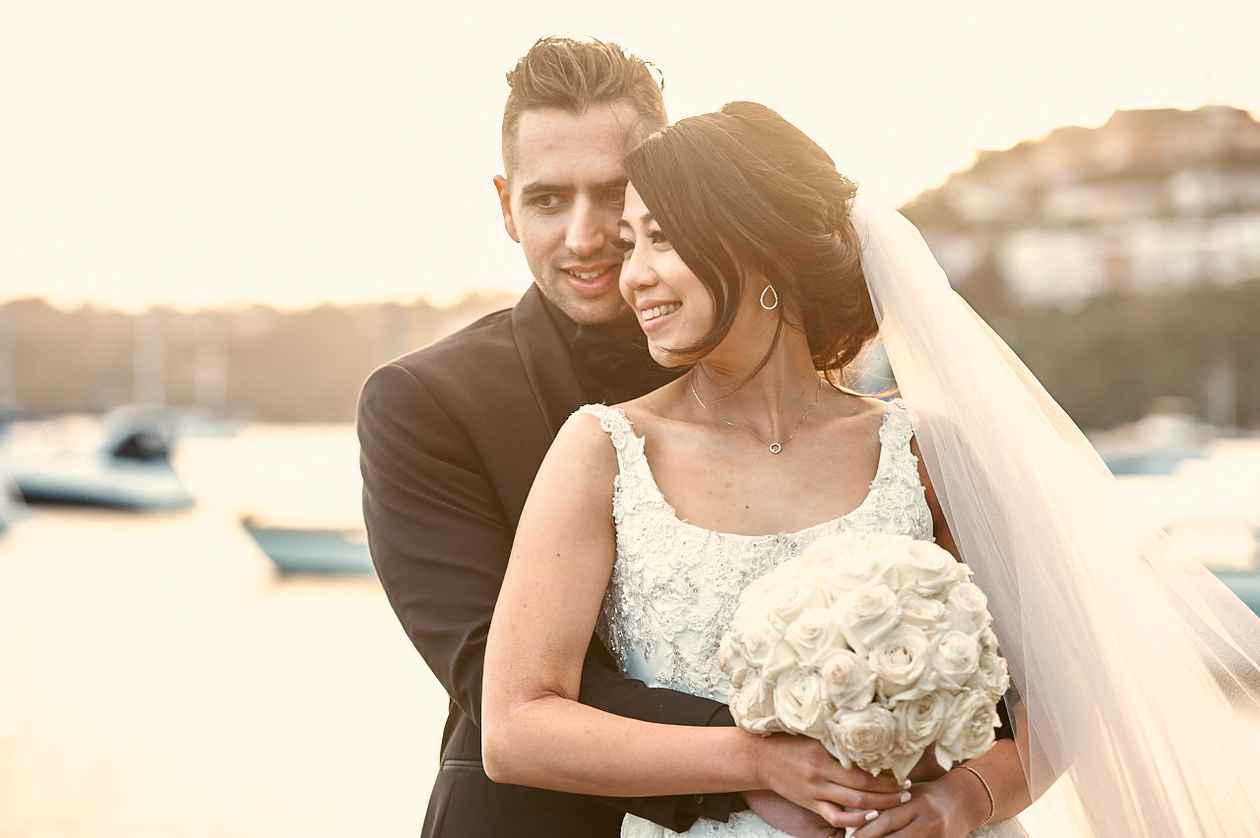 How did you choose your Venue and location? Why?
Originally we had booked another venue but we're aware of our cooling off period. With the afterthought of being in a high traffic area and losing a sense of intimacy for the night, we continued our search. We were looking for something that followed the waterfront theme, as we got married in a little bay chapel, a small chapel, atop a hill, casting onto the water's edge.
We vividly remember entering Orso on a beautiful sunny day. From the street front, Orso wasn't spectacular, however as we unknowingly entered the long hallway and moved into the large open space of the main room, it became instantly clear, we had found a hidden gem!
To put it simply, Orso just felt right and we decided to pull the trigger and set ourselves up for a wedding day that, we would find out, was pure bliss.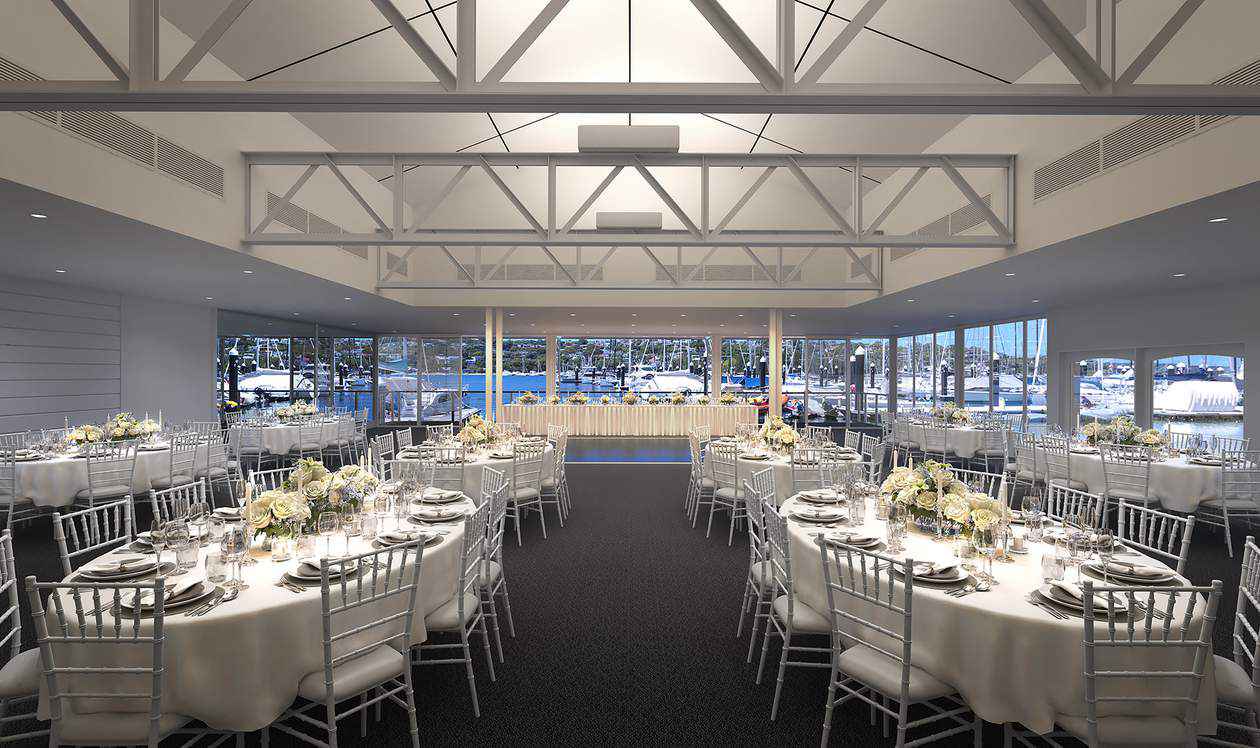 Tell us about your Gown(s) / Suit(s) (style, how you found it, what you loved about it).
Kimberly's wedding dress was the first one she saw and tried on, she fell in love with it right away. It was a Platinum by Demetrios gown, boasting a  mermaid silhouette with an attachable overskirt which she wanted for the chapel. The dress is contemporary and elegant with all over beaded lace, a modern square neckline and low cut back.  Having the two different looks made it the perfect wedding dress to fit both styles of ceremony within the chapel and dancing at the beautiful reception.
Jason's suit matched his everyday style. Since a young age, he has worn a dominance of all black, infusing this look with different colored accessories or shoes. The suit came together inspired by a sharp, clean and dominant sense. The highlight of the satin lapel and satin pockets working with the enriched black Hugo boss shirt helped to break the black of the suit. An inherited gold pinky ring and gifted gold Casio world map watch, worked with the black to compliment the Cartier love ring. 
Together the gold and black empowered Jason to hold true to his style, display his connection to friends and family & showcase his mindset for questioning and creating traditions.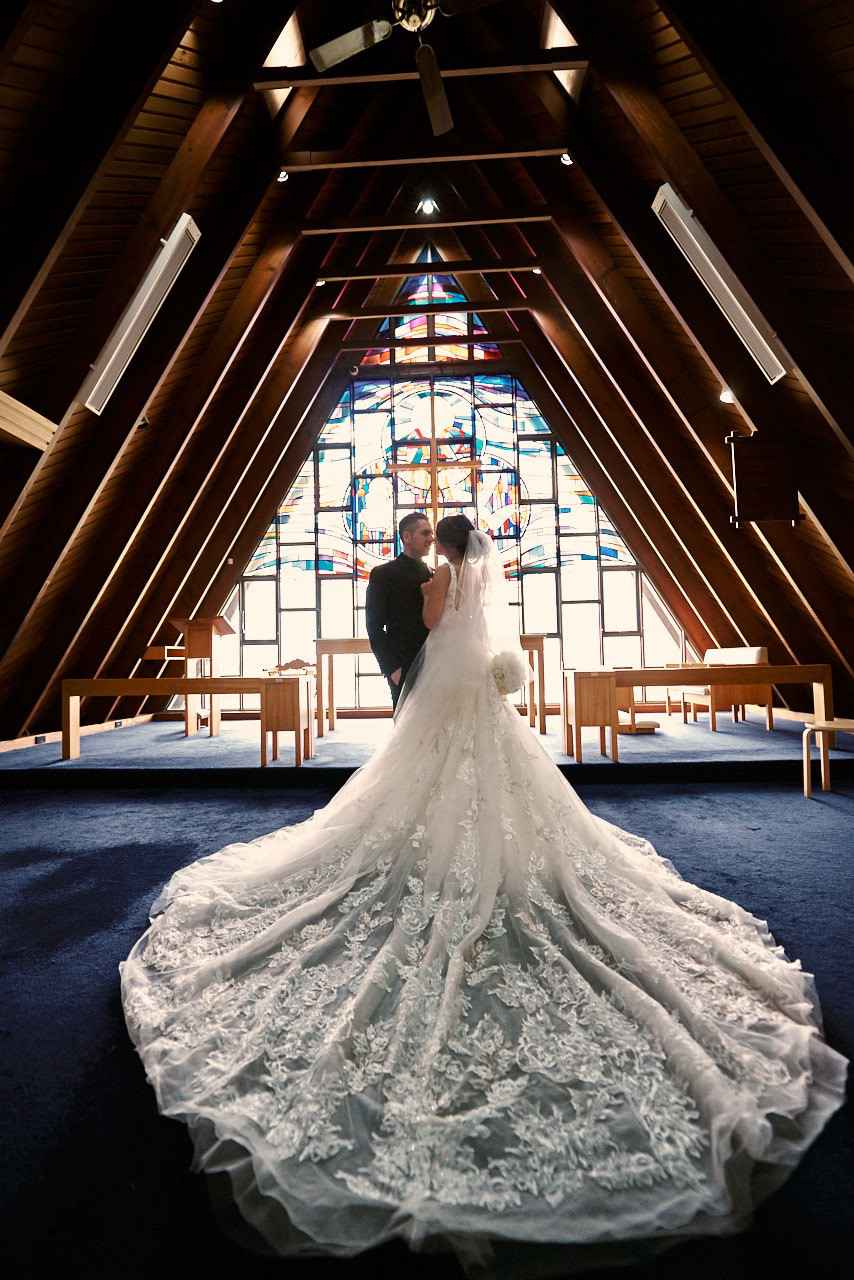 What Style / Styling did you choose for your wedding? (eg: colour scheme, flowers, stationery, cake, transport, details, themes, inspiration, the overall "look and feel")
For our wedding, we were inspired by a wedding of our close friend that we attended earlier in the year, as it felt extremely tight-knit and intimate. We wanted to take the intimacy one step further to truly create an experience that elevated moods and allowed our guests to feel the love.
We decided that an all-white approach with hints of greenery would work with with our venues, our clothing and allow build on the sense of openness, with a focus on creating emotions and providing an experience. Our venue stylist, Designs By Kizia, is no stranger to Orso and has a beautiful way of highlighting the love in the air by styling tables, the hallway, the bar, the balcony, and even the bathrooms. Extending the all-white theme with lots of layered candles, it truly is a spectacle to behold. The hints of greenery were incorporated to complement the elemental factors of being by the ocean and our wedding car for the day, a Tesla Model X. 
Our cake and love heart cookies were made by Magalicious Cakes. The cake was 3 tiers including layers of raspberry swirl with white chocolate ganache & vanilla with white chocolate and passionfruit ganache, covered in white fondant, with white roses cascading down. It was truly delicious!!
The overall focus was to create a clean, uplifting environment that felt inspirational and loving. Based on feedback from all who attended, I think we hit the mark.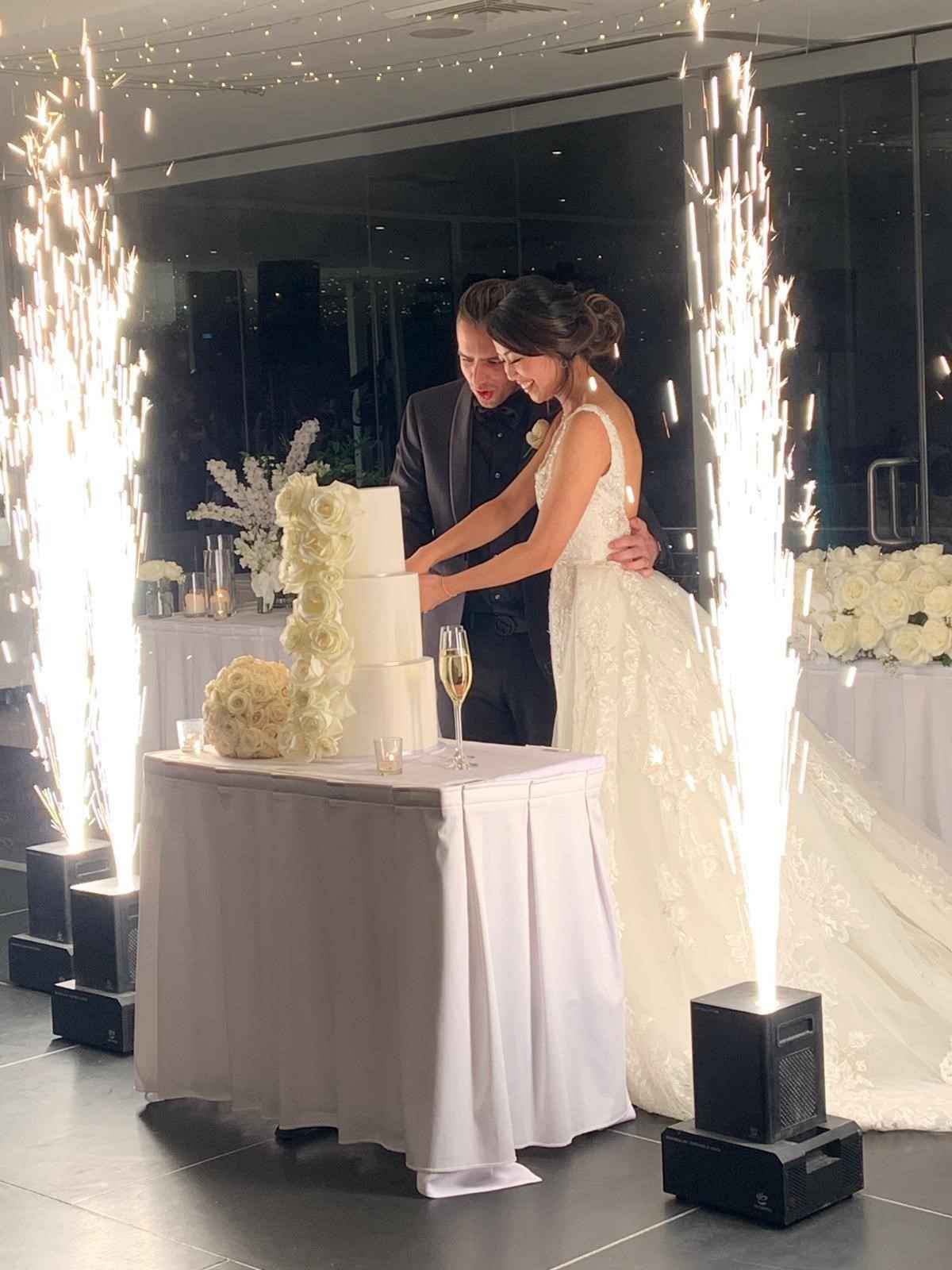 What were the highlights of your day?
It's an odd thing, your wedding day is actually one of the greatest days of your life. The whole day feels like a highlight that moves faster than it should. Some of the things that made the day special were:
Seeing my mum walking into my place in the morning, dressed and ready for the occasion. I could feel a sense of pride coming from her on this special day and it was magical. Finally seeing Kimberly walking into the chapel and seeing her wedding dress after months of being teased. Reading my most meaningful vows to Kimberly and opening up. Sitting inside the Tesla and feeling immense inspiration for the life I will continue to build with Kimberly. Having my family from Canada, France, Mauritius and interstate come to celebrate together with us. Seeing Jason standing there, waiting for me in the chapel. It really swirled up a world of emotions.
Walking out of the chapel thinking, we did it! Our entrance to reception where we snuck in from the back whilst everyone was facing the wrong direction. As the guests turned we had CO2 guns ready to go and indoor fireworks. Our entrance song was This Is The Greatest Show and I dare say, it truly was the greatest show. When we danced to Lucas Graham - When You Love Some. Looking around, seeing everyone we care for, coming to celebrate with us, genuinely being happy for us, magic.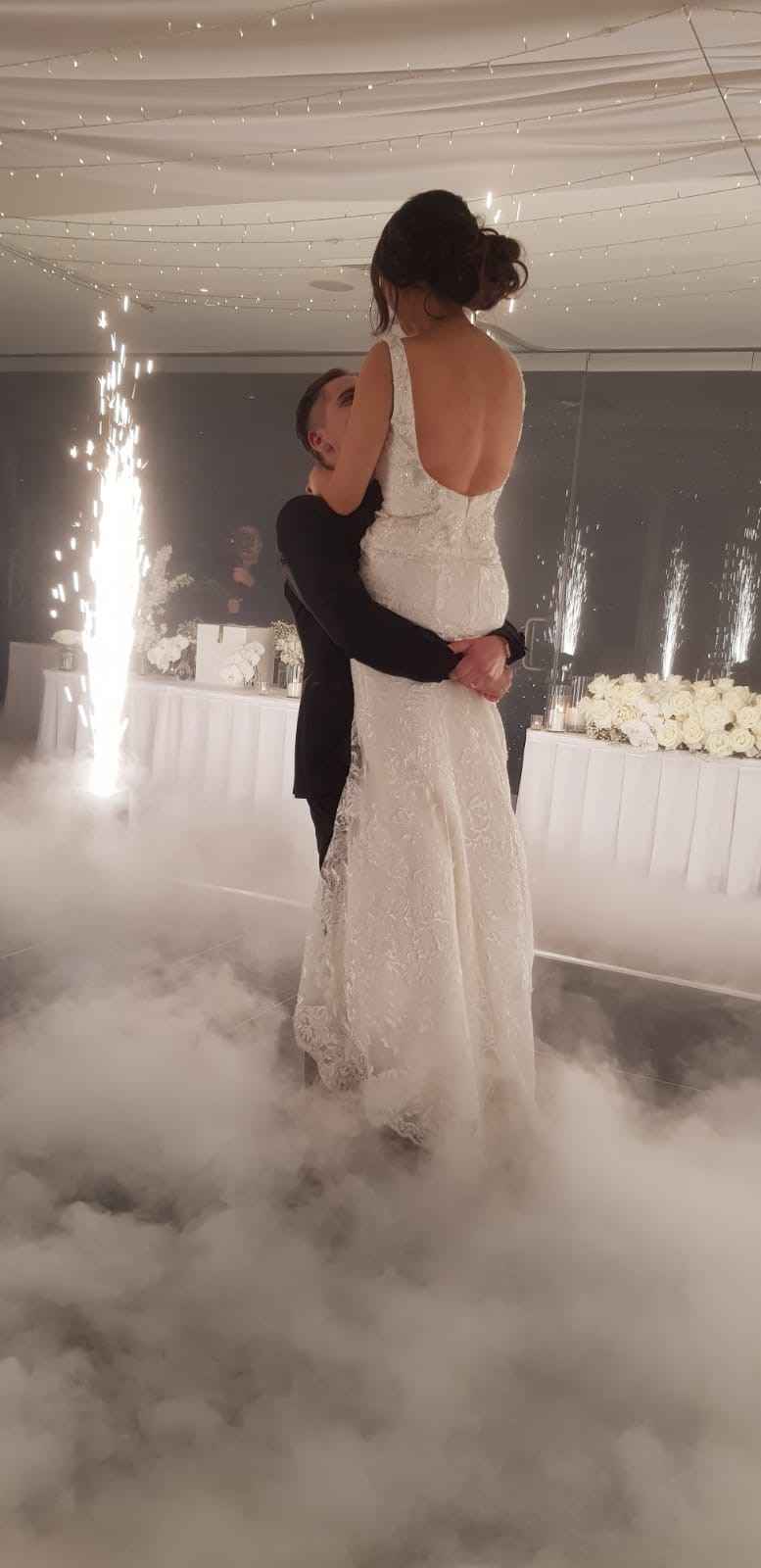 Tell us about any funny, poignant, challenging or emotional moments?
The most evoking emotional and challenging moments seemed to be centered around public speaking. Whilst the angst of speaking was never there for Jason when it came to reading his vows, he would unknowingly choke with an overwhelming sense of loving emotion. This caused Kimberly to become teary, and in turn, also choke up during her vows. The extreme level of emotion was felt by all, as even the alpha males in the room had tears swelling up. Words cannot express the intimate connection that was felt in the room, by all, during those moments.
Onto greener pastures, the speeches were hilarious. Kimberly's brother, Chris, retold some great stories from Kimberly's childhood and his experience with Kimberly and Jason. There was a sense of unity and immense loyalty, bound by laughter and love.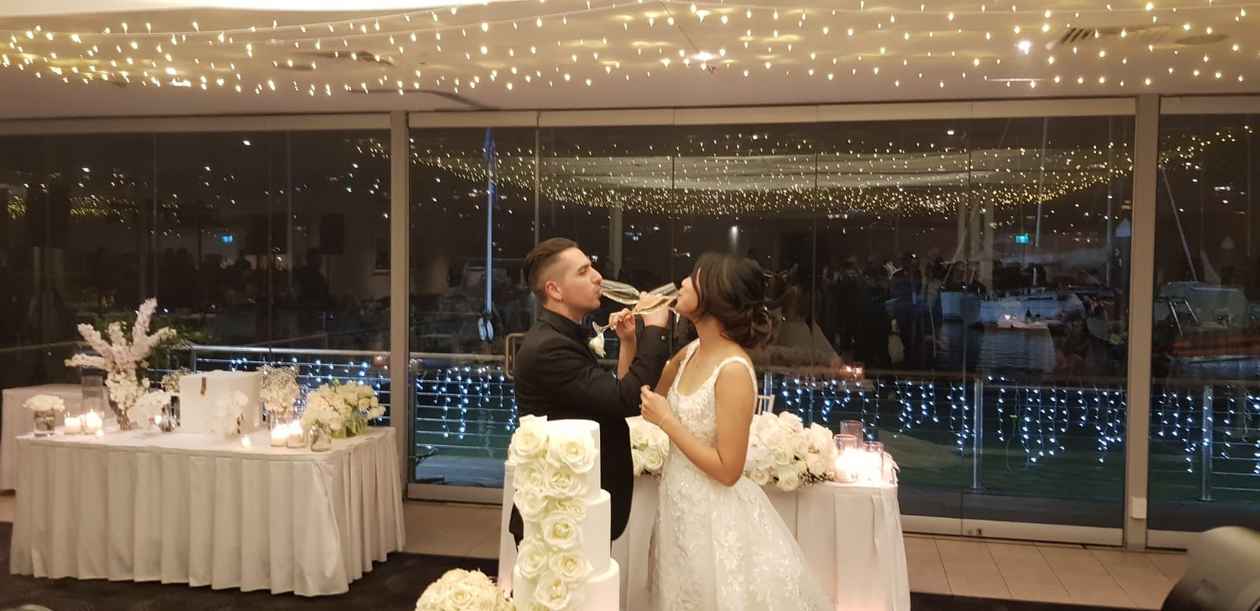 Where did you go for your Honeymoon? Why?
We went to the Centara Ras Fushi, an adult's island resort in the Maldives for our honeymoon. We picked this location as we knew it was one of the greatest honeymoon destinations with romance and love on the horizon, literally. Each morning you're greeted by a beautiful sunset, standing on stilts in an Overwater villa, with an array of unique sea life swimming beneath you. The service is incredible, the food amazing with great variety and the drinks, astounding. If you love cocktails, the variety is great indeed.
Working in digital, it's great to be able to step back and take some time away from the screen to enjoy nature's most beautiful landscapes, and of course, each other. The Maldives is a holiday destination that is as beautiful, as it is relaxing.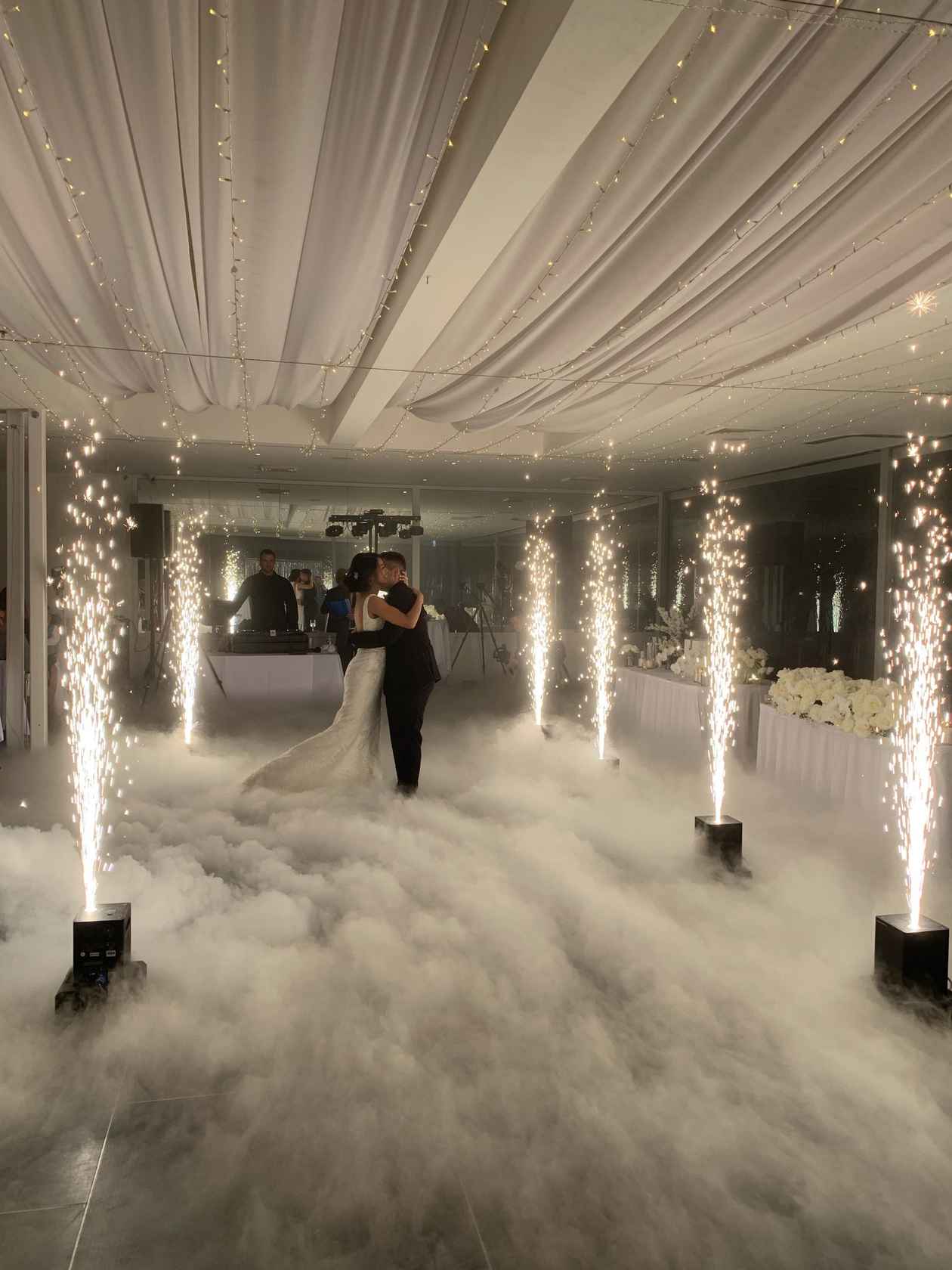 Do you have any advice for other couples?
If you're anything like us, you spent many hours looking into various wedding styles and placing a lot of pressure to get the perfect day. We would suggest initially going with what feels right and special to you. Don't be afraid to spend extra on things that you want, It will make all the difference on your one special day. Don't forget to take some time throughout the day (we suggest 15-minute blocks) to mentally and emotionally soak everything in and create memories rather than a blurry speed of time.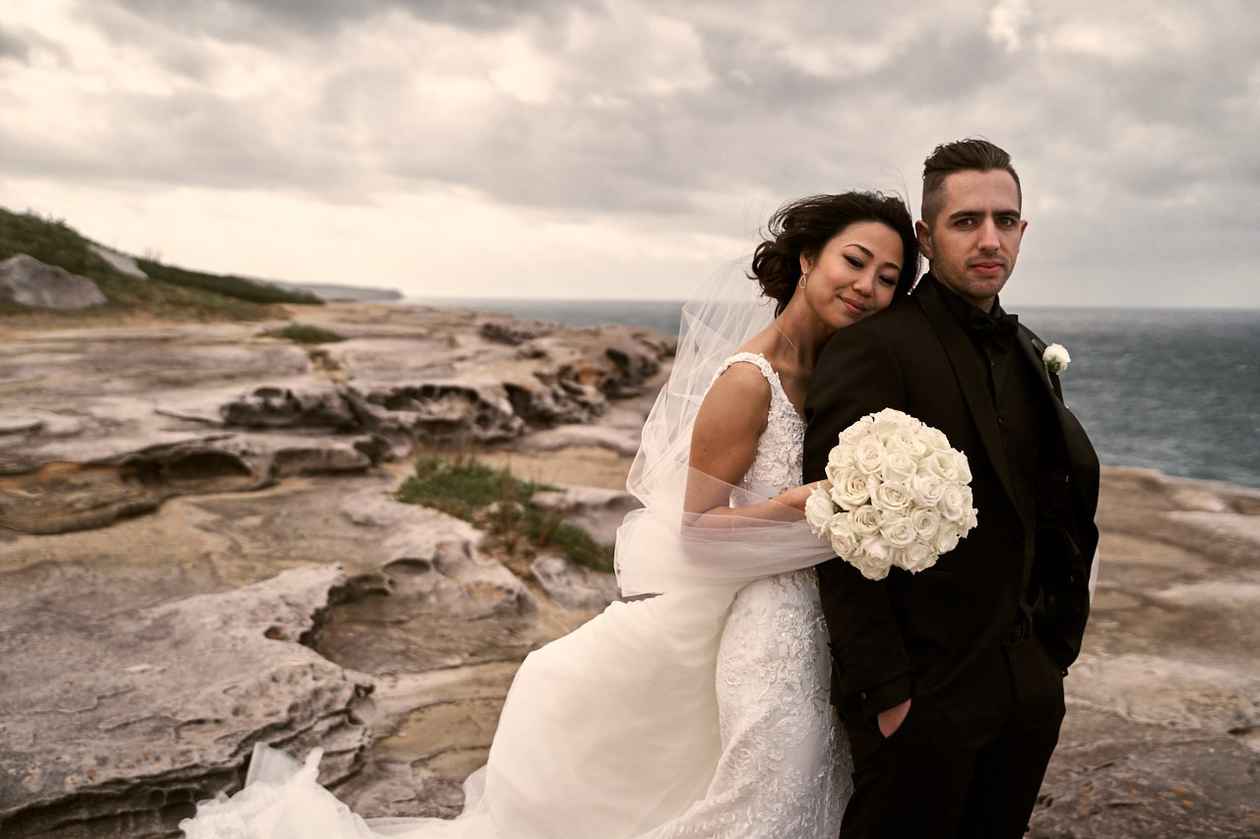 Is there anything else you'd like to add?
Getting married is a process that can seem daunting when you start with so many potential options. The best thing to do is build your concept, find quality vendors that respond to your questions, ensure your needs will be met and don't stress about overpaying, especially when it comes to pristine service. It's truly worth every cent paying for quality suppliers.
We built out a Google doc that compared prices and offerings for various suppliers, based on our needs. Within this sheet, we also included tabs containing the seating chart, guest list, and important food/kids information.
Also, mentally prepare yourself for a pain threshold for the things that go wrong. Since you have found amazing suppliers, they will handle any speed bumps (just like Julie from Orso did) and leave you to enjoy yourselves.
For more inspirational wedding stories, Visit Real Weddings to find your perfect Sydney wedding venue or get your obligation free quote today at Orso!