Bride Kylie was in her element in the lead up to her wedding day, "Organised is my middle name and attention to detail my specialty!". Within 5 months she and groom Anthony were celebrating their marriage with 50 of their closest family and friends.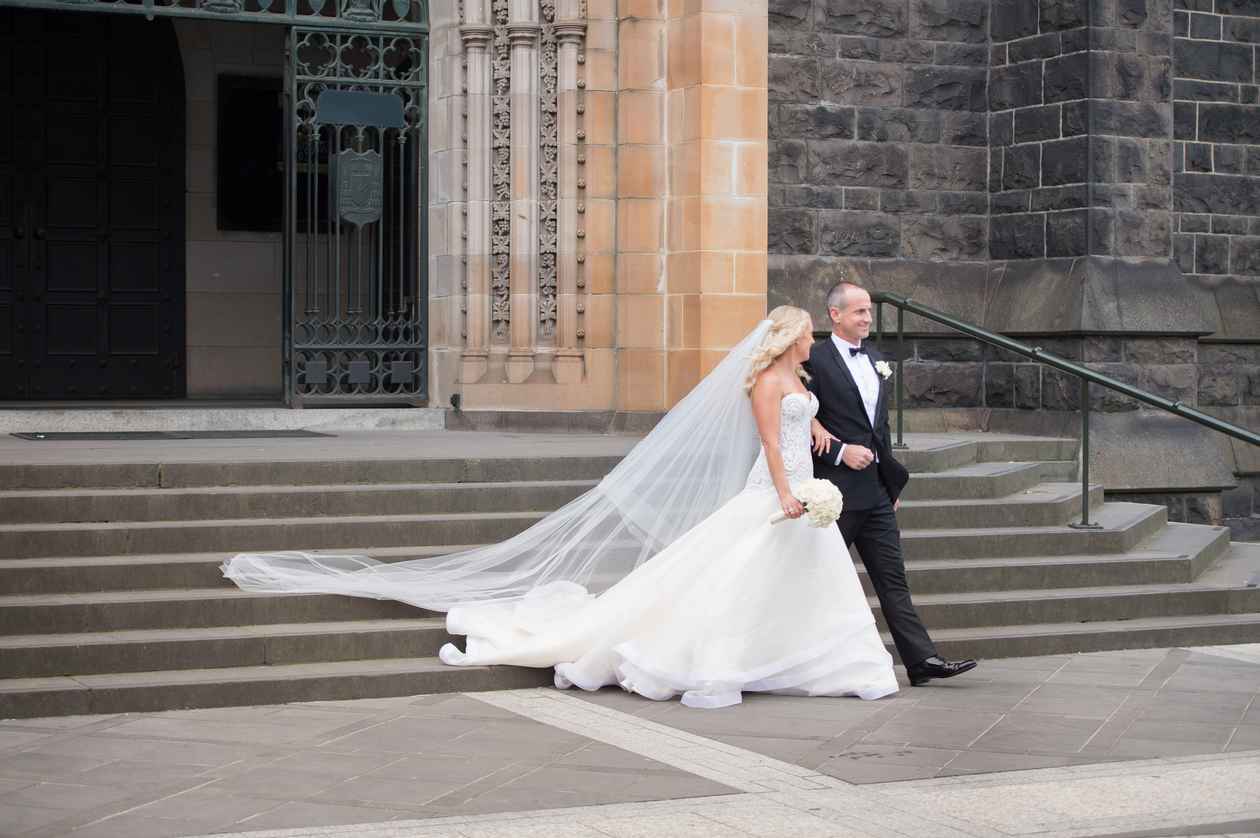 Describe your memories and highlights.
"Our wedding day was everything I had always imagined and then some. There were so many highlights, but without a doubt, the biggest was our ceremony.  It was filled with so much love and emotion and despite us being in the biggest church in Melbourne with only 50 guests, it was incredibly intimate," reflected Kylie.
What made you choose your venue?        
"Our reception venue was chosen purely on its style! Its sophistication and elegance are second to none and it really set the tone for our celebrations. We felt like we were in the middle of France, but were just on the other side of Geelong! 
We maximised the venue by having pre-dinner drinks on the verandah for our guests, followed by dinner in the dining hall and then dancing and dessert in the conservatory.  Rather than everyone sitting around for the entire evening, we loved that they were able to mingle once dinner had concluded," said Kylie.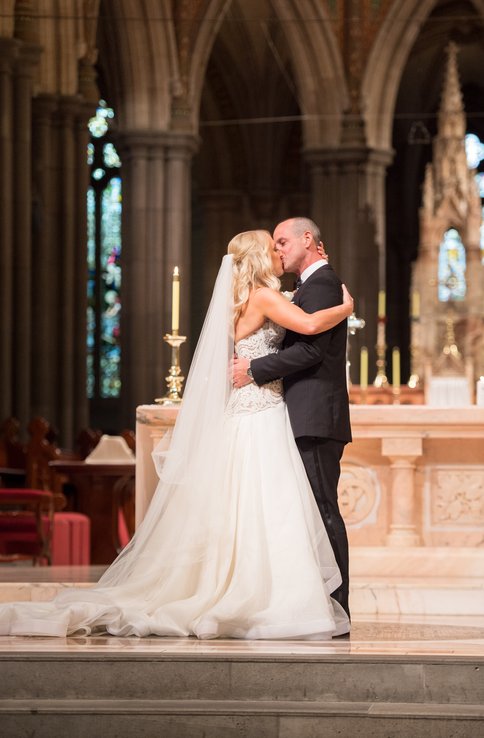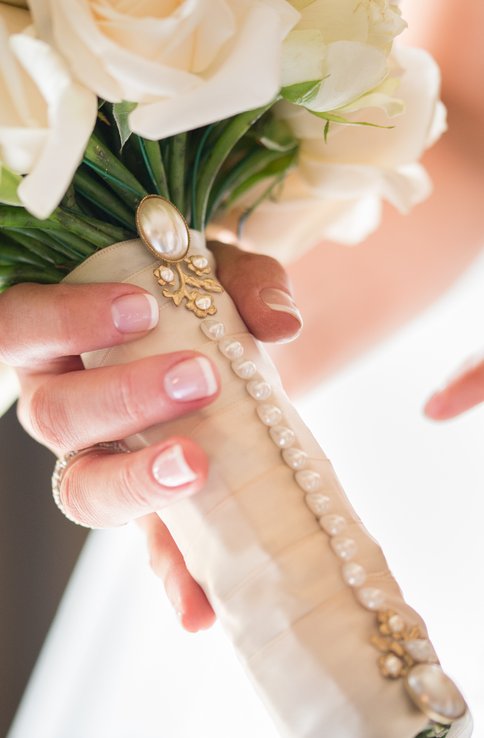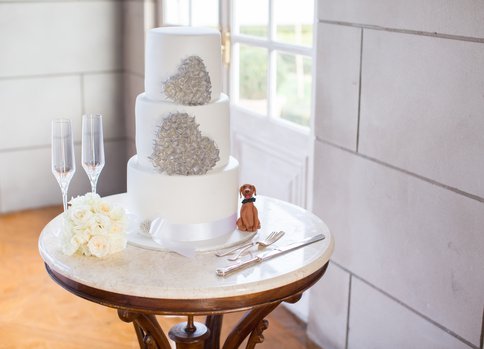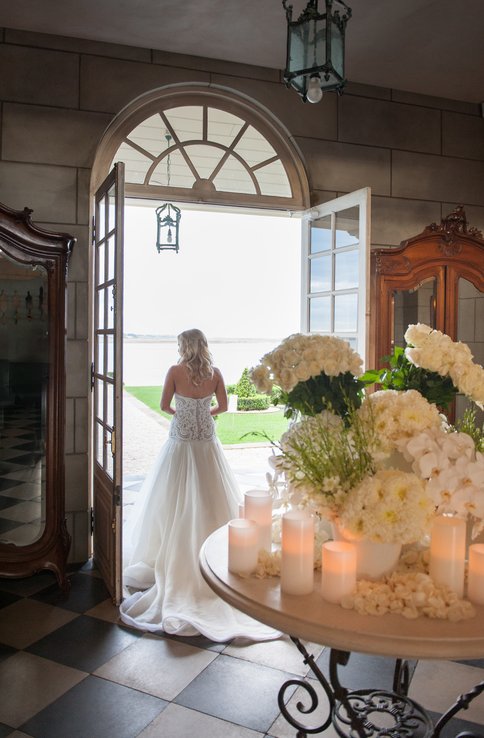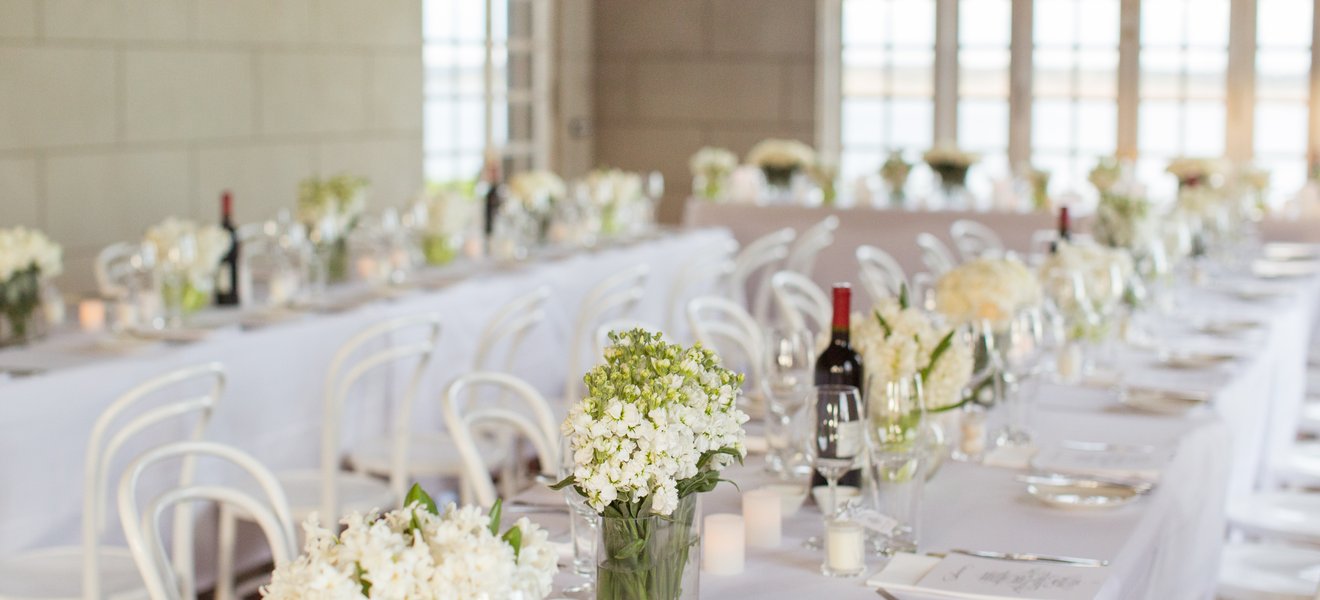 Did you have a theme or colour scheme?
"Our wedding had a style of classic elegance. White with a touch of silver was predominately the colour scheme, which flowed right from our invites through to our thankyous!        
Our wedding was a black tie function and I wanted our guests to feel like royalty, so no stone was left unturned in terms of enhancing their enjoyment.  Our motto was 'to have the best of the best' (within reason!)." said Kylie.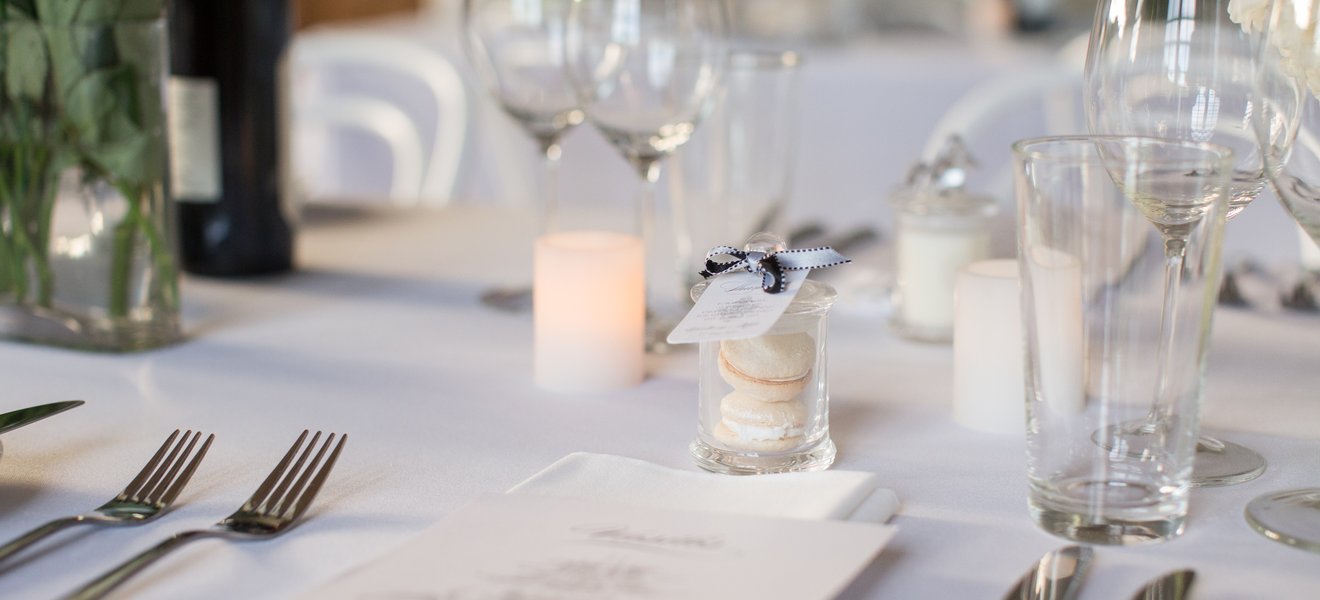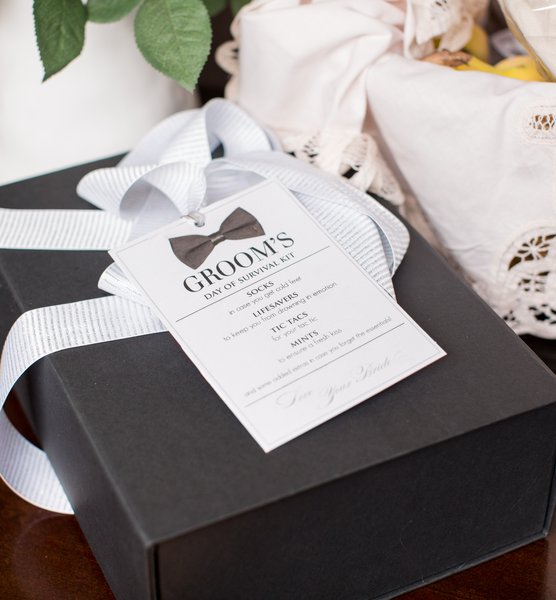 Describe your gown. 
"The brief I gave to J'Aton was classic elegance with an edge! They certainly delivered.  I really wanted a full gown as I figured this was the only opportunity I'd ever get to wear one, and having a custom designed gown was a dream come true. I was thrilled with the detail and fullness of my gown and it was certainly a talking point of the day.
Gown: J'Aton Couture | Shoes: Vera Wang Bridal | Photographer: Milk Photography | Ceremony location: St Patricks Cathedral, East Melbourne, Victoria | Reception venue and caterer: Campbell Point House, Leopold, Victoria | Flowers and floral decorations: Kate Hill Flowers | Cake: Let Them Eat Cake, Groom's attire: Dior suit, Dolce & Gabanna shirt and shoes | Groomsmen's outfits: Formal Red | Bridesmaids' outfits: Custom designed and made by a friend | Celebrant: Father Michael Twigg | Music: Baker Boys Band | Transport: Helicopter, Air Melbourne, Cars, Always Classic Cars | Videography: Scout Films | Hair: Marie Uva at Uva Salon | Make-Up: Chantelle Baker | Gift Registry: The Wedding Co | First Night: Campbell Point House, then Westin Melbourne before honeymooning the next day | Honeymoon: Qualia, Hamilton Island