Lindsay Thompson and Gavin Hutchinson were working in London as accountants when they locked eyes over leap year drinks at a cocktail bar. While sparks flew, Gavin assumed the gorgeous Lindsay was already taken. A friend stepped in and set things straight, and six weeks later, he invited Lindsay on a date.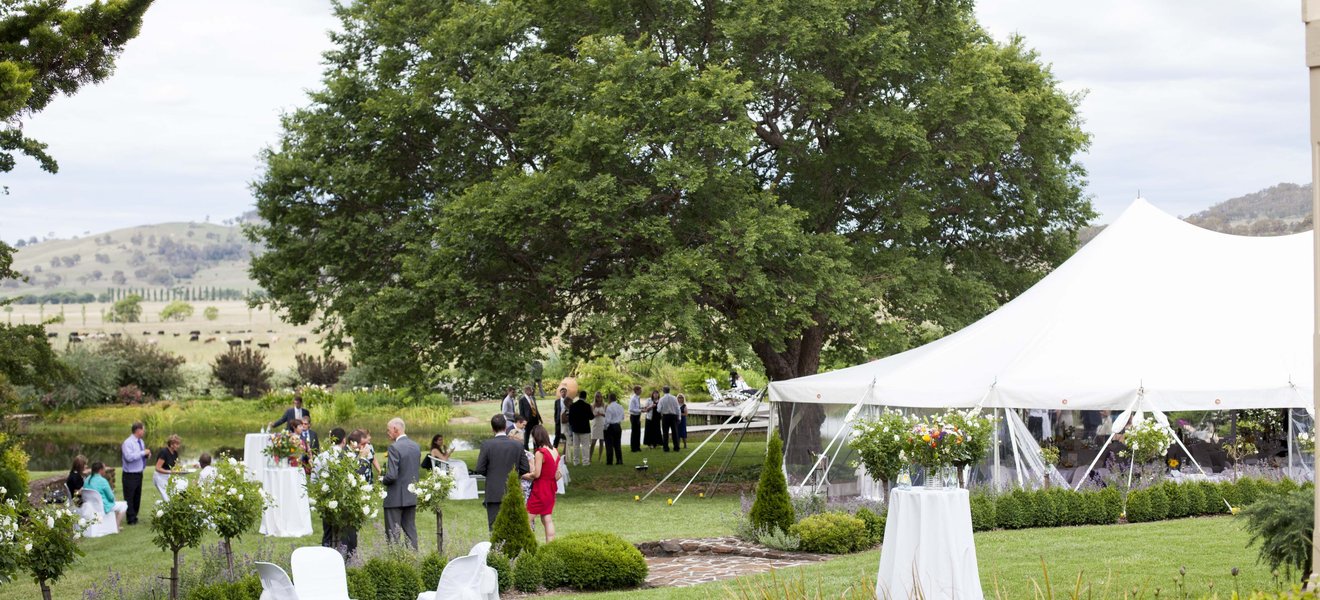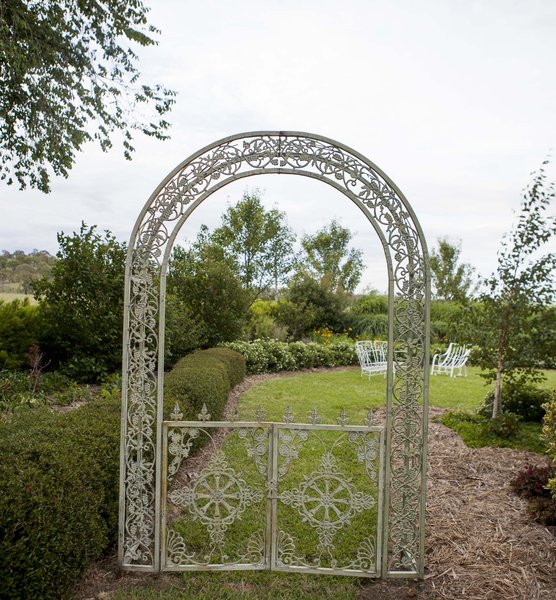 A rooftop proposal in exotic Marrakesh topped off a perfect overseas romance, and moving back to Australia to be closer to Lindsay's family meant that the couple were able to marry at her parent's cattle property. 
A magnificent Chinese Elm at the farm not only inspired the stationery but the 'fingerprint tree' which took the place of a traditional guest book.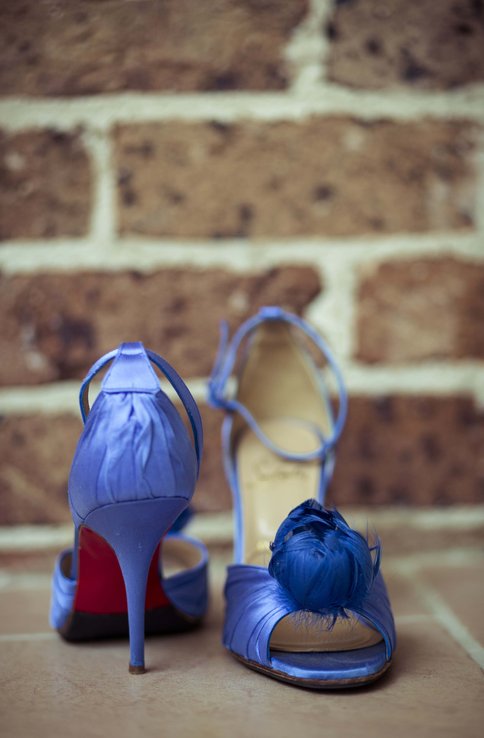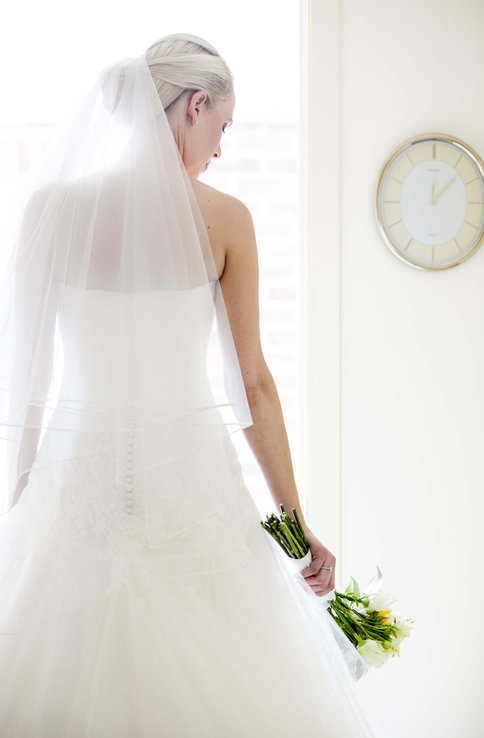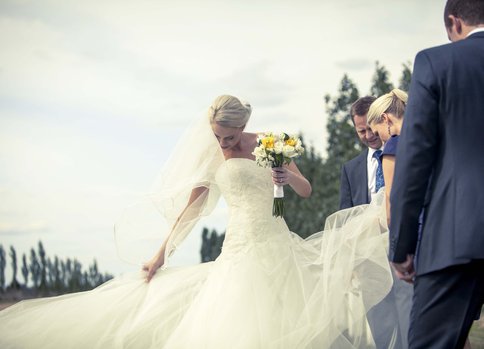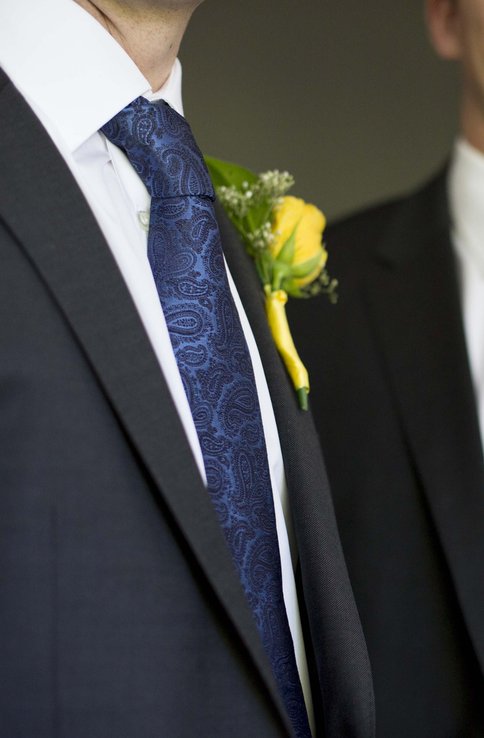 The couple adopted a yellow, navy and white colour scheme, which included navy ties for Gavin and his groomsman, yellow rose buttonholes, and a navy bridesmaid's dress. 
Lindsay tried on just three bridal gowns before she found her ultimate design in a shop just down the road from the couple's London flat. "I loved it as soon as I put it on," she said.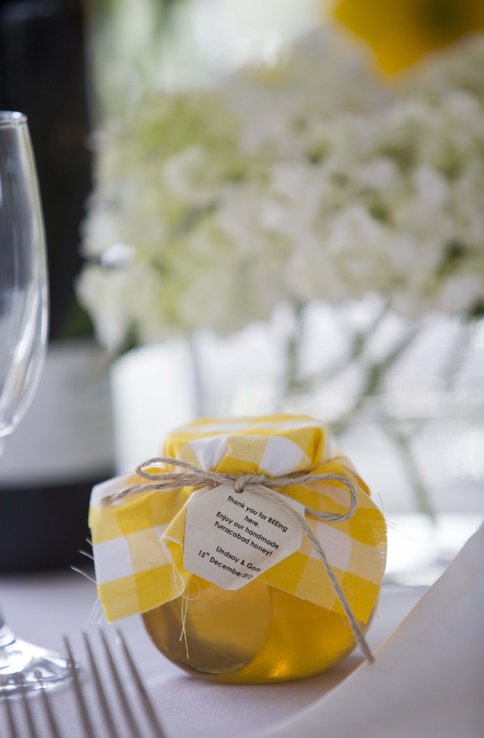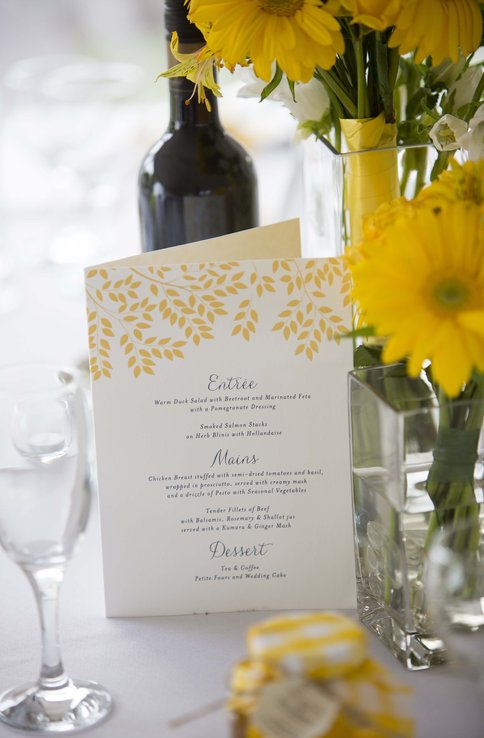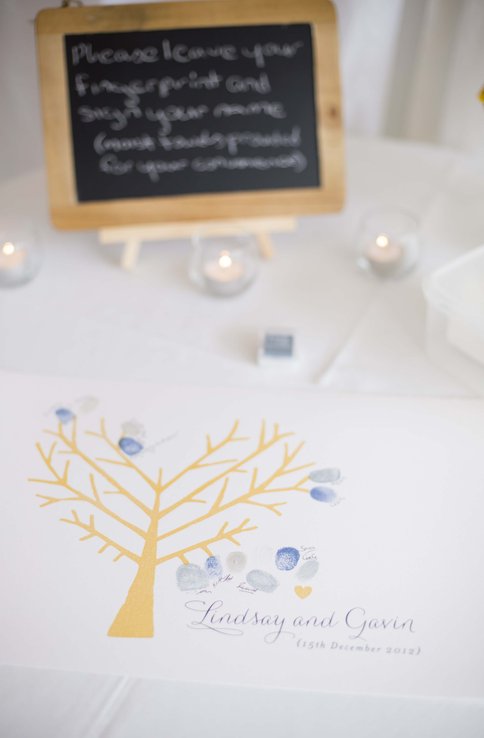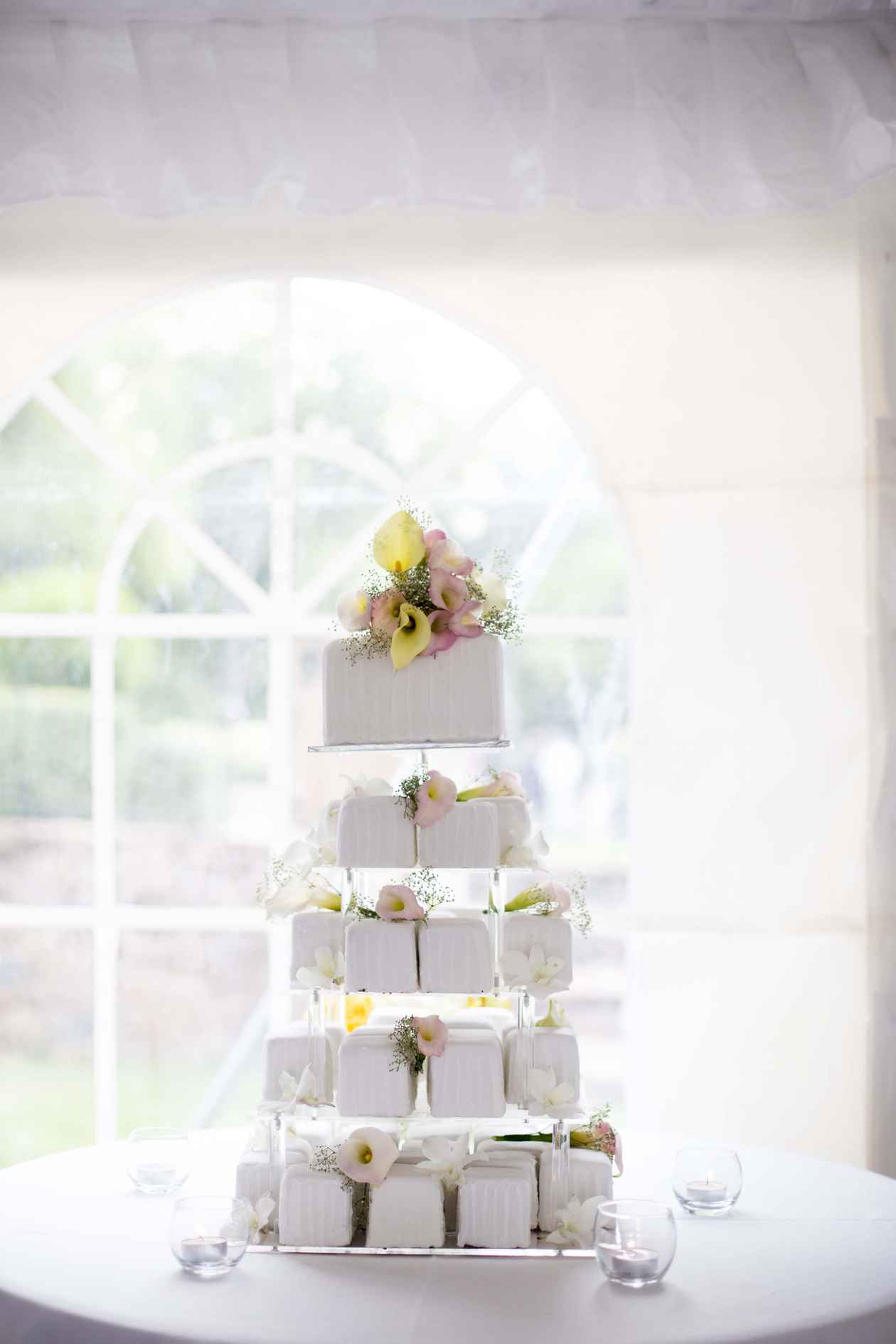 Overwhelmed with excitement, Lindsay laughingly admitted she remembers little of the wedding ceremony. "I didn't even notice the church and how the flowers and everything had turned out, as once I had started walking down the aisle, I was just smiling a silly smile and trying to see Gav over all the heads of our guests," she said. "Before I knew it, I was up the front with Gav and we were married!"
As bagpipes greeted guests walking down the tree-lined driveway to the reception, later in the evening, a local band also turned out to be a big hit, with family and friends dancing long into the night.
For more inspirational wedding stories, visit Real Weddings and find your perfect wedding venues.