It was Maxine's birthday and Anthony surprised her by proposing in the couple's rose garden. "Our rose garden is very special to us, as we planted all of the 50 white roses ourselves," Maxine explained.
It was only fitting then that the couple opted for a wedding theme based around roses, and chose to hold their reception at Flemington, which is famous for its stunning mass rose display.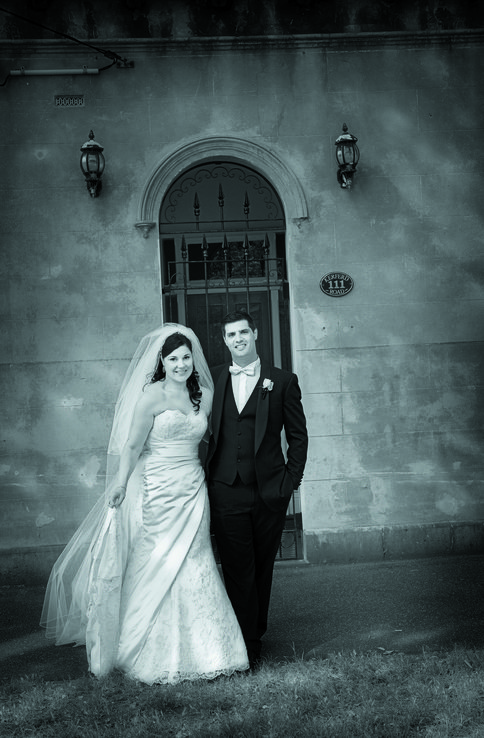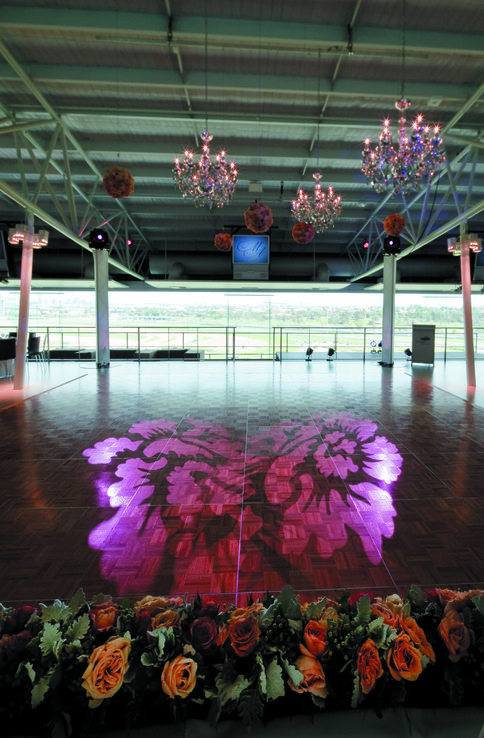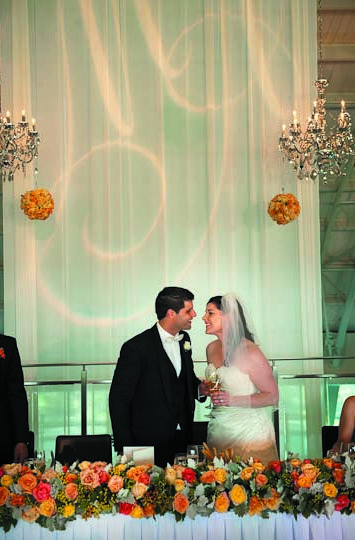 Come one sunny summer's day shortly before Christmas, Maxine walked down the aisle of the lovely historic Our Lady Of Mount Carmel church in the inner city suburb of middle park, Melbourne. The church was filled with both sides of the family and many faces of familiar loved ones, which helped Maxine contain her nerves. 
"Especially when I saw Anthony waiting there with a big smile," Maxine said. Sunlight streamed through the stained glass windows and a quartet played Pachelbel's Canon. "We both agree that meeting each other at the end of the aisle was one of our happiest moments."
Afterwards guests gathered at the peak at Flemington, a large open space at the top of the grandstand, with panoramic views of the Melbourne city skyline. The bridal party meanwhile had fun having their photos taken at some of Melbourne landmarks, and then at picturesque Flemington itself.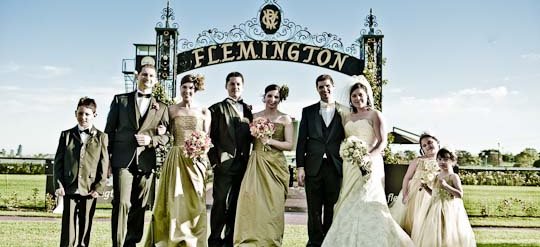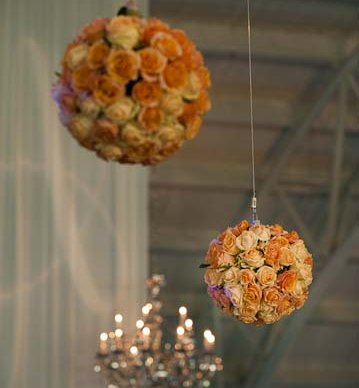 The couple's rose theme incorporated old-fashioned style with a modern twist. Pink and orange contrasted with olive green – which matched the bridesmaids' dresses and floral headpieces. Inside the peak, a stunning hedge of roses framed the bridal table, while glass chandeliers and rose balls were suspended above the bridal table and the dance floor. 
Rose ball centerpieces decorated the tables, while peach and pink rose lighting highlighted the dance floor. A four-tier wedding cake was topped in stunning white roses, while the couple's initials were illuminated behind the bridal table. "A lot of planning and effort went into styling the venue, so to see it all together was magnificent. It was lovely to see the view of the city in the natural light, and then by night," Maxine said.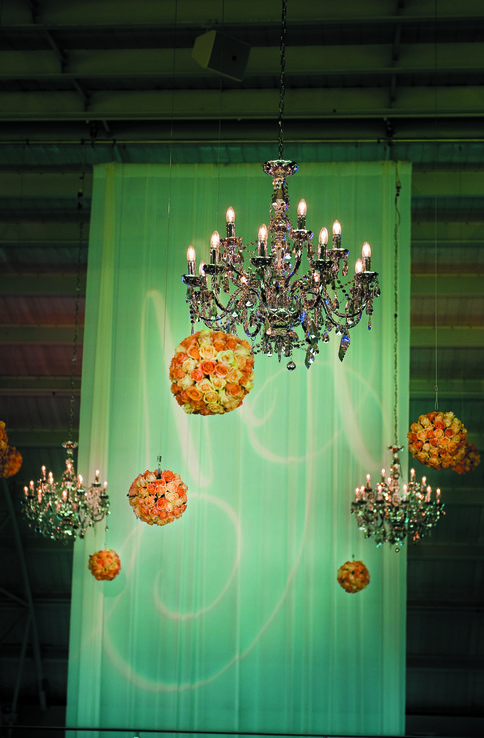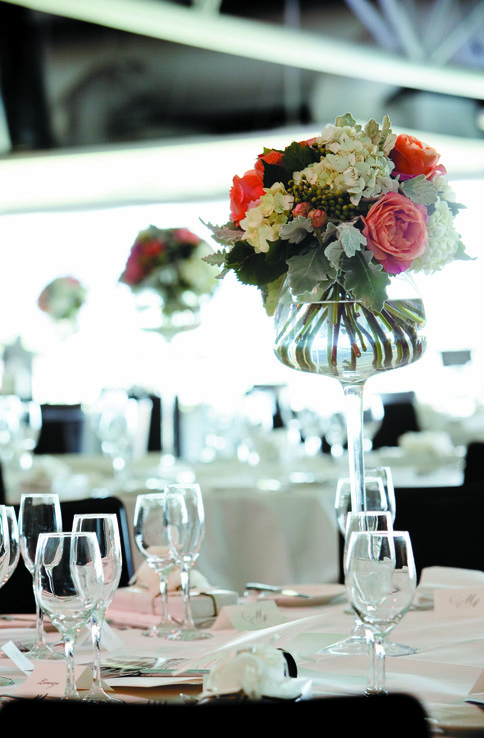 Maxine and Anthony, who celebrated with 300 guests, both agree that they could not have asked for a better wedding. "It was a perfect day, beautiful weather and everyone was so happy." The couple then enjoyed a relaxing honeymoon in South Africa and Mauritius, before beginning an undoubtedly rosy future together.
For more inspirational wedding stories, visit Real Weddings and find your perfect Melbourne wedding venues!