Matthew Gleeson was Monique Dempsey's first friend in a new city; she had moved down to Sydney from Brisbane for work, and met him on the day of her interview.
"We spent a lot of time with each other, and after a few months of hanging out and bonding over a love of eating out, we became a couple," Monique said. "We moved in with each other pretty much straight away, and knew it was meant to be."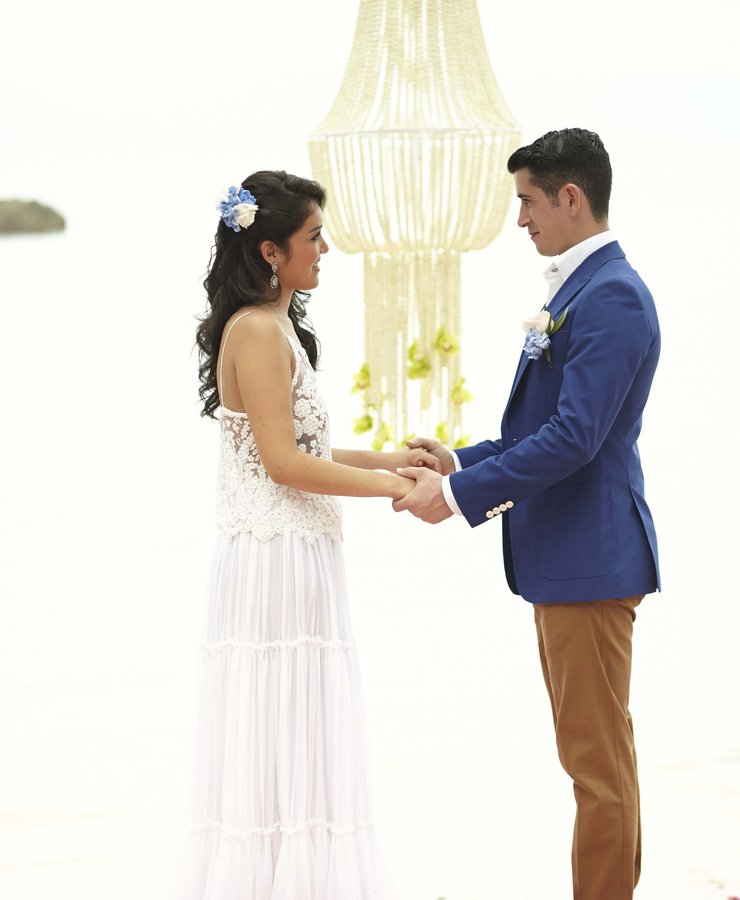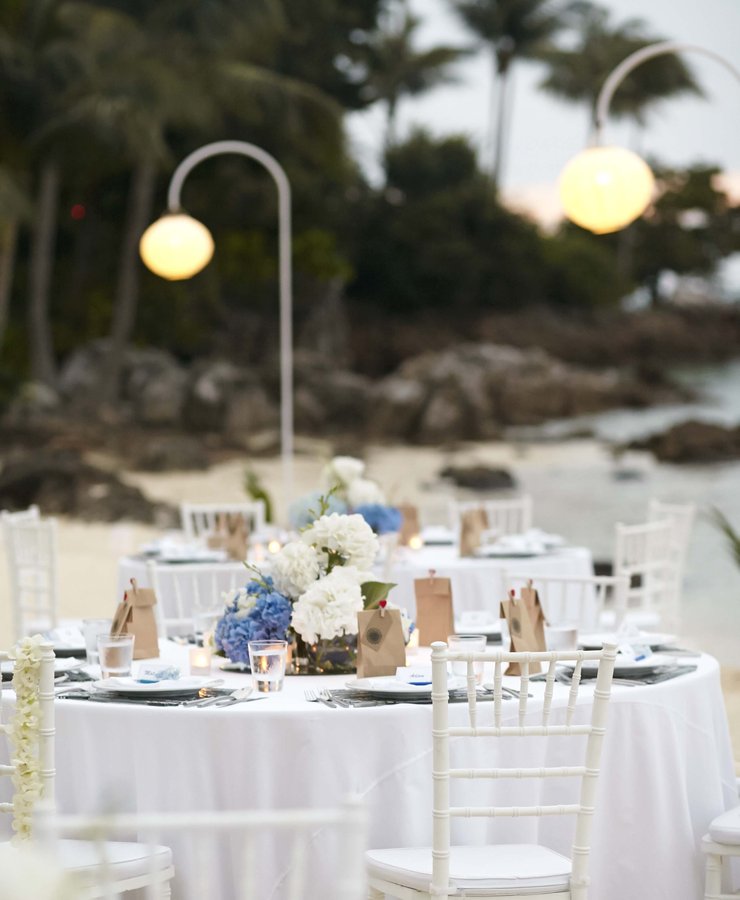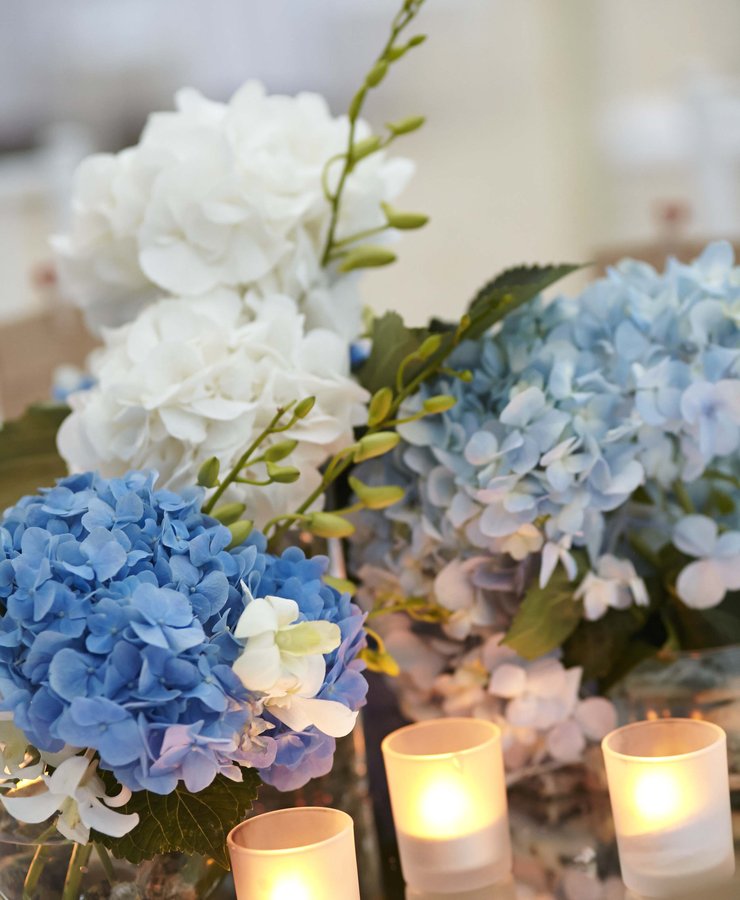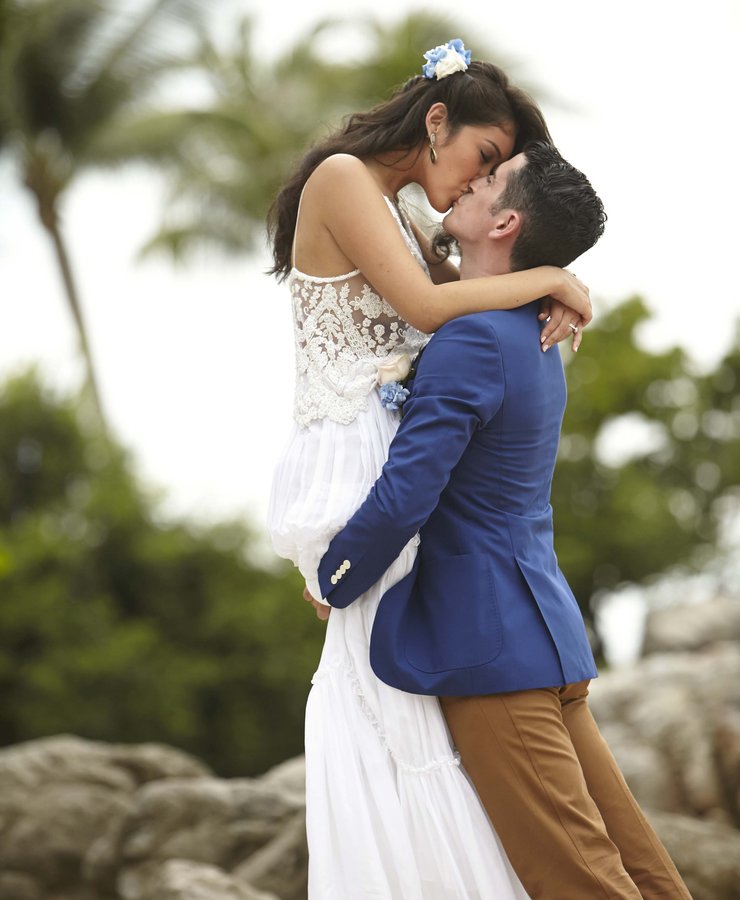 The proposal was "simple, yet sweet" – in the midst of packing for a trip to Port Douglas, Matthew got down on one knee while cuddling the couple's two adorable puppies, and presented Monique with a beautiful custom-made ring.
"I just started bawling my eyes out, and forgot to answer him, so he had to ask a second time!  It was a perfect moment, and gave us cause for celebration on our trip away," she said.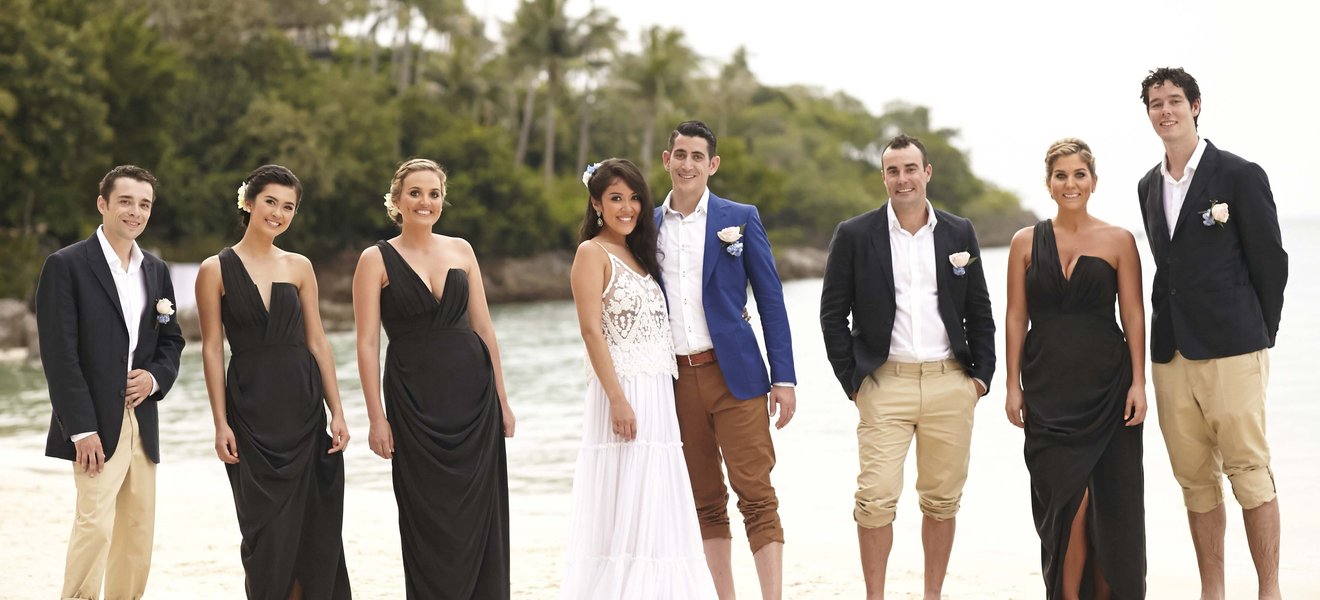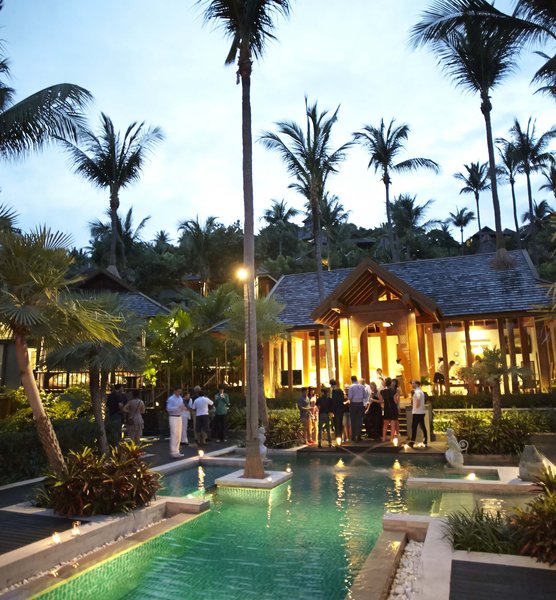 "I really wanted to be present in the moment, and enjoy my guests. I love the beach, and so after making our decision to cancel the Sydney wedding, we chose Thailand, and most of our 40 guests were thrilled with the change in location," Monique said.
The wedding day was a scorcher, and the bride arrived at the ceremony in a buggy, looking exquisite in her tropics-inspired sheer lace gown with a long flowing skirt.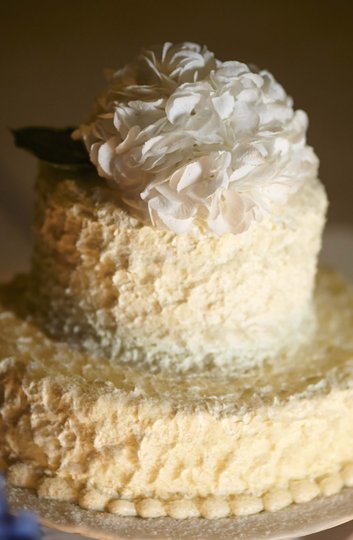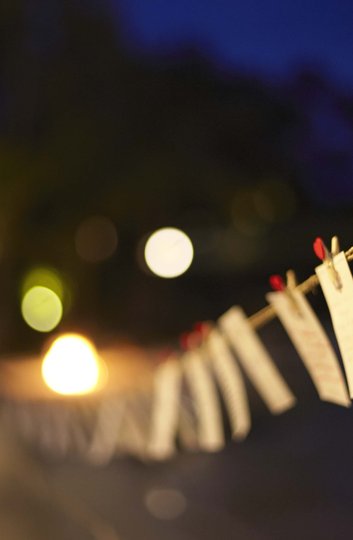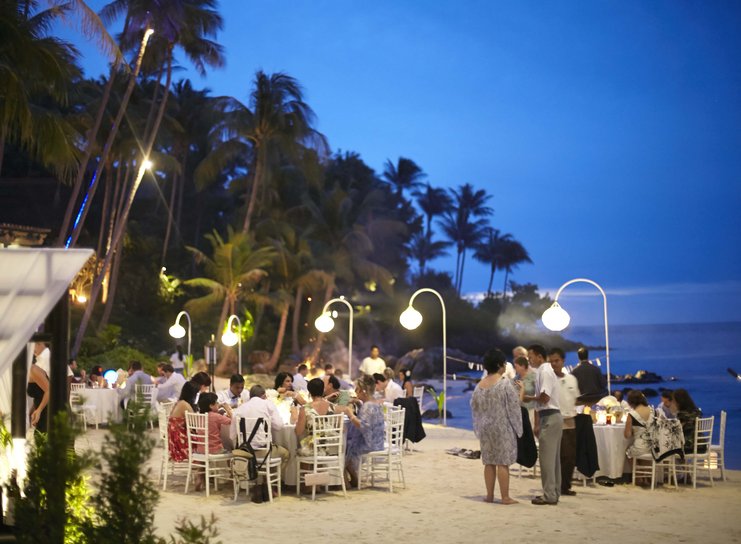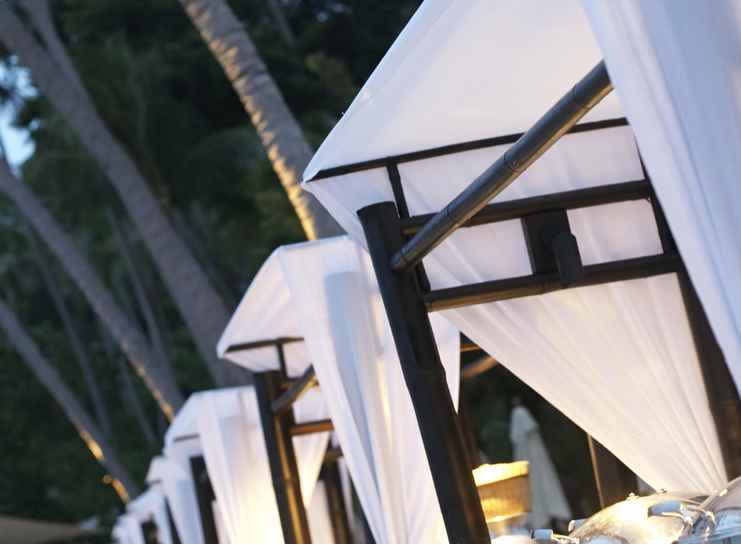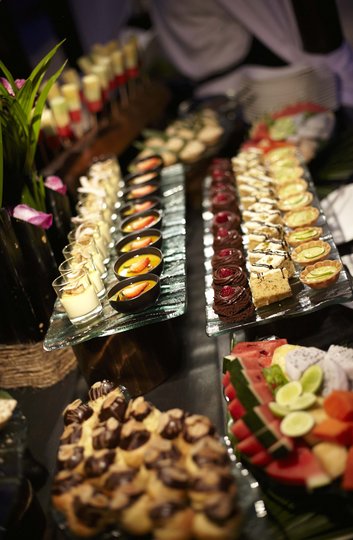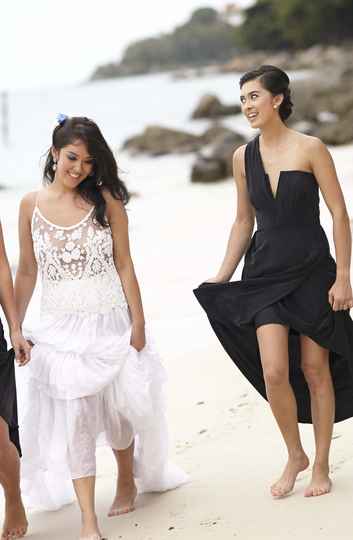 After the couple exchanged heartfelt vows, guests enjoyed cocktails while the wedding party had photos on the sand. Resort staff then fired up the beach barbeque for the ultimate reception feast.
"My only regret is that I didn't eat enough!" Monique said.  
The speeches added to the intimacy of the event, and the newlyweds said there wasn't a dry eye in the house.

For more inspirational wedding stories, visit Real Weddings and find your perfect wedding venues!