We met at the university. It was the first day of the semester and we ended up in the same class and were paired up to debate a topic against each other. We were both too distracted by each other to do it properly, and from there got to know each other as friends for a while before dating.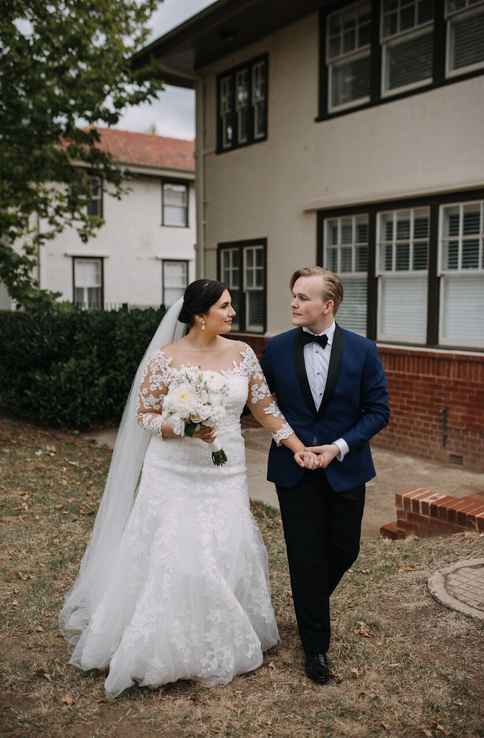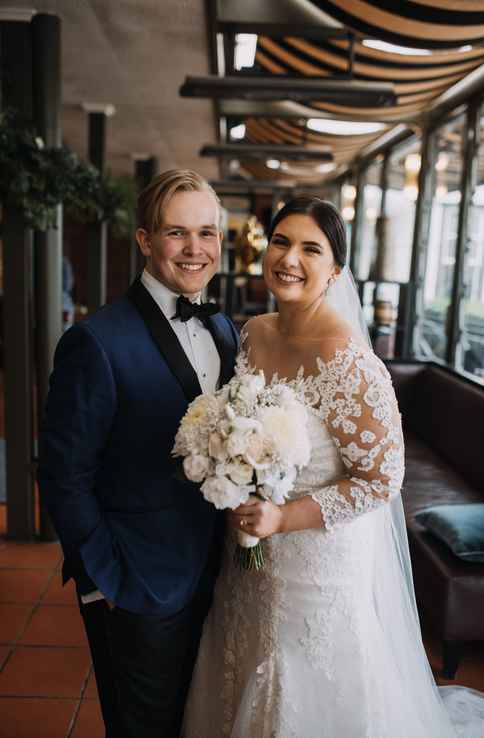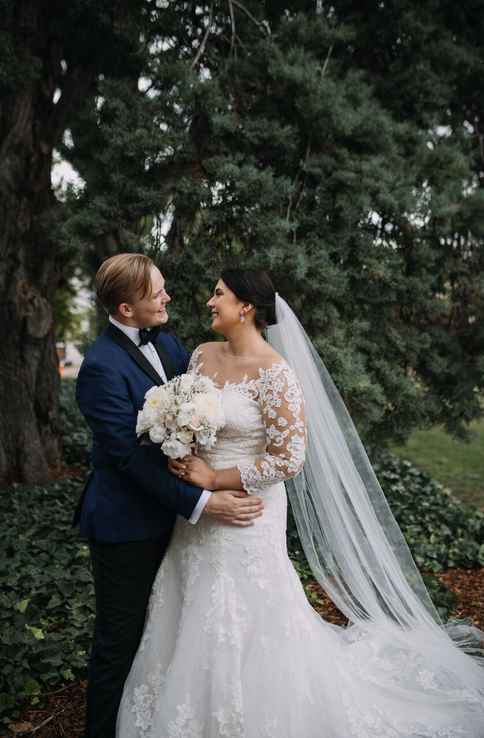 Tell us about the proposal.
Sean's proposal was extremely sweet and thoughtful. He involved my family and friends to create a 'scavenger hunt' style proposal, in which I was given letters he had written for me to collect at several sentimental locations around Canberra that involved promises for our future. After collecting several letters, there was a final letter to be found, which was to be given to me by Sean at our favorite spot to have picnics, the National Carillon by the lake, where I found Sean with a banner that said 'Rachel, Will You Marry Me?' and he proposed!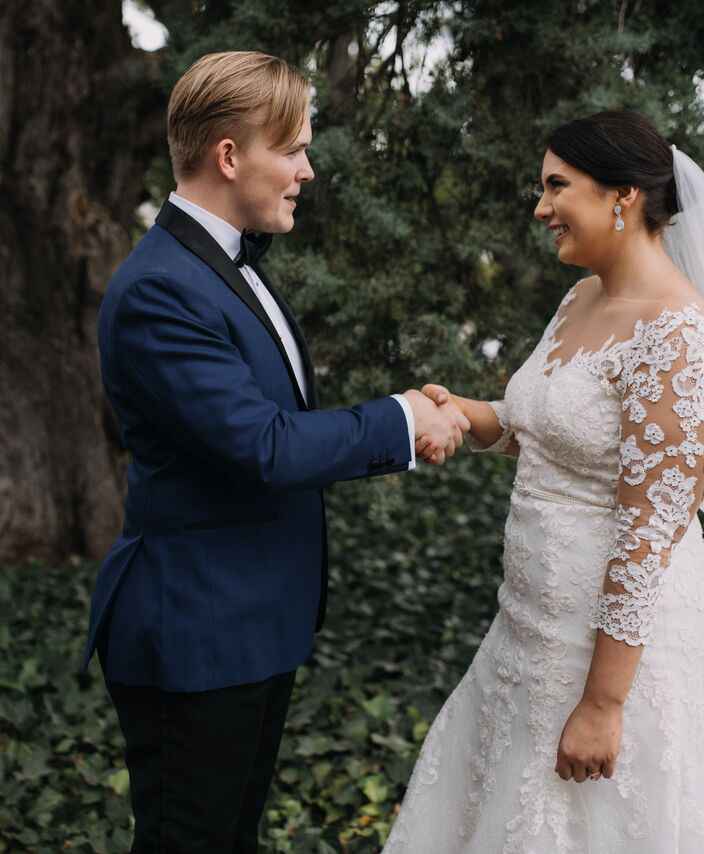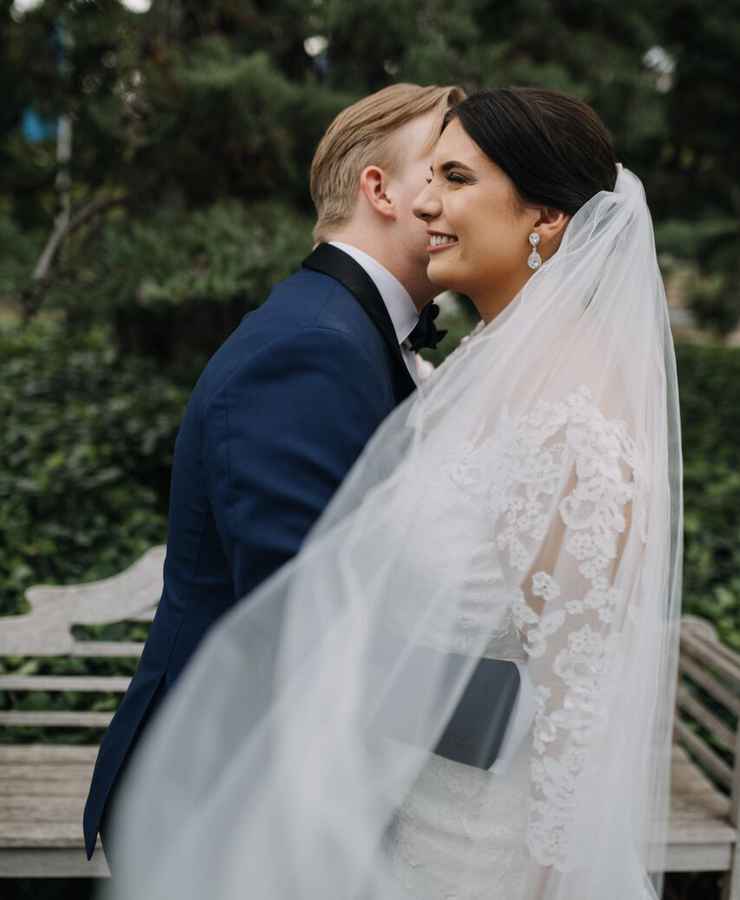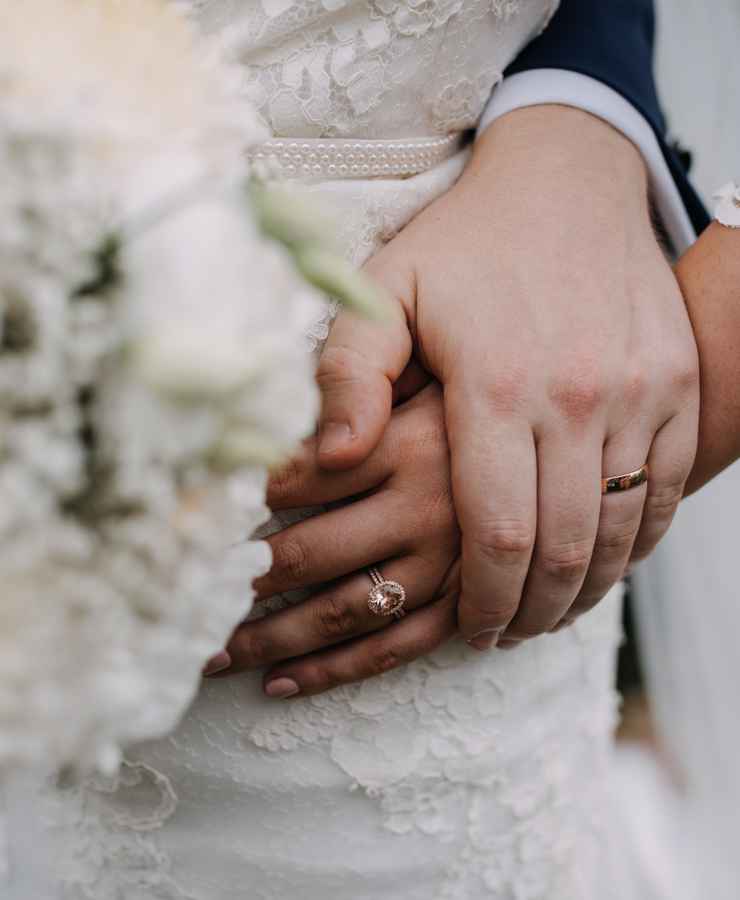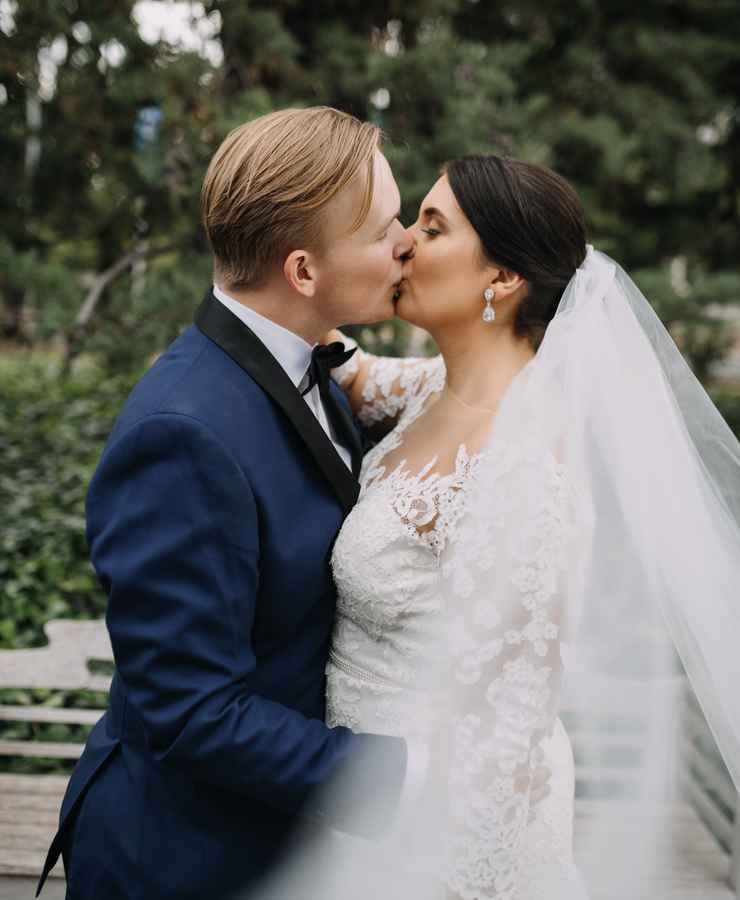 How did you choose your Venue and location? Why?
Sean and I both have a love for art-deco and vintage décor and when we first saw Hotel Kurrajong we knew it was exactly what we had been looking for! The location was perfect for us as it was modern but still held the historic beauty that you find in the older suburbs of Canberra. Hotel Kurrajong's décor and landscape was perfect for us as it was not only the perfect backdrop for our ceremony, but also a beautiful location for our wedding photos. Hotel Kurrajong also offered several options for our wedding that we found wonderfully unique for our guests, such as the live chef station post-ceremony which everyone raved about.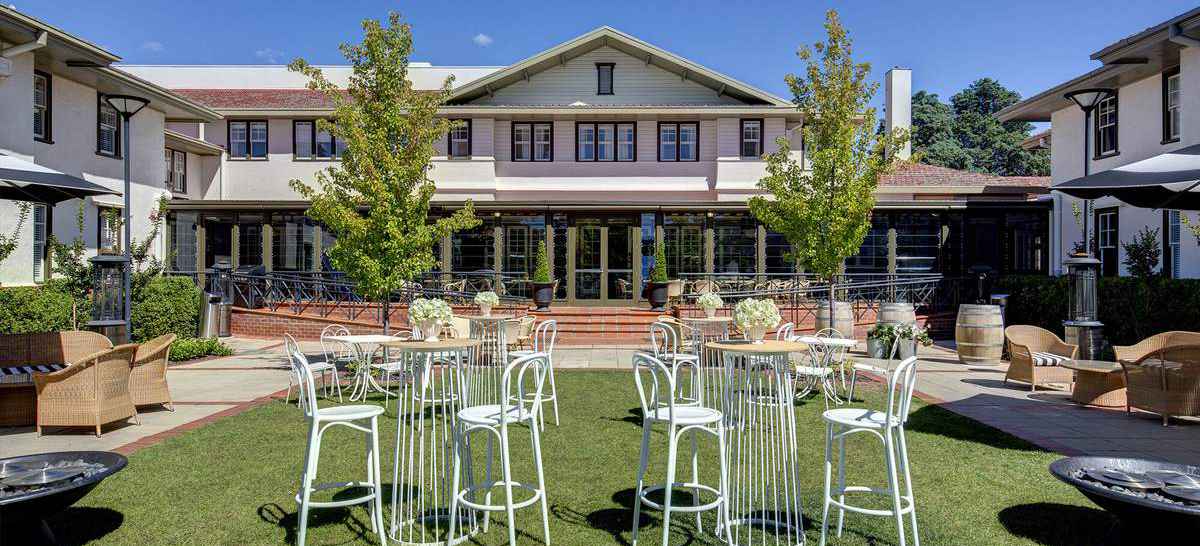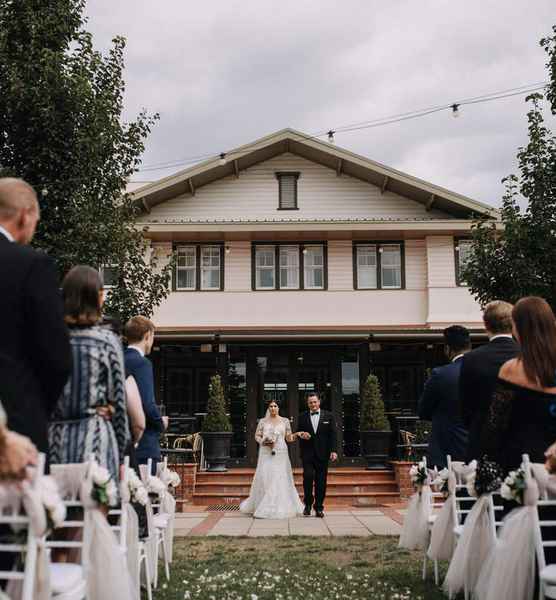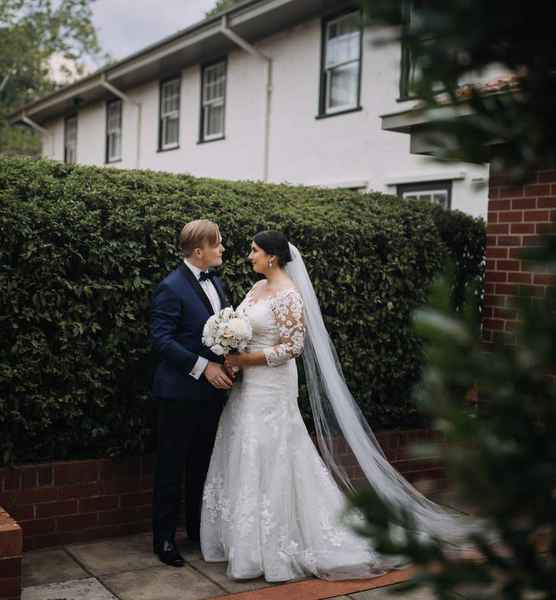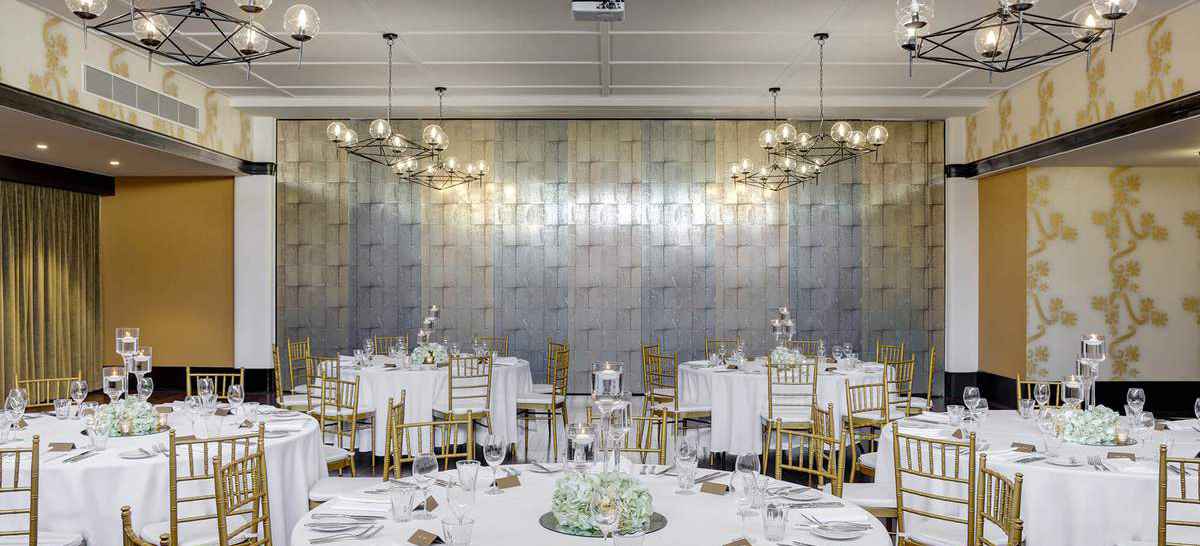 Tell us about your Gown(s) / Suit(s) (style, how you found it, what you loved about it). What about the the bridal party fashion choices?
When looking for the perfect gown and suit, Sean and I wanted to ensure we had a mix of both traditional and fun, which resulted in us choosing different outfits for the reception. I found my bridal gown here in Canberra and was in love the moment I saw it! I loved the traditional long-sleeved lace detail and the beautiful illusion work. I wanted a dress that felt like a modern version of my mother's and was extremely happy to find it. Sean's blue and black wedding tuxedo jacket was custom made by Institchu. He decided to go with Institchu as he was looking for something unique to him but also classic, and the customization options allowed this. For the reception, in keeping with our love of all things 1920's, I wore a rose gold sequin gown and Sean wore a burgundy velvet tuxedo jacket. For the bridal party, I chose a soft blush pink high-neck gown as I loved the design and felt it suited everyone well. Sean chose classic black tuxedos for his groomsmen.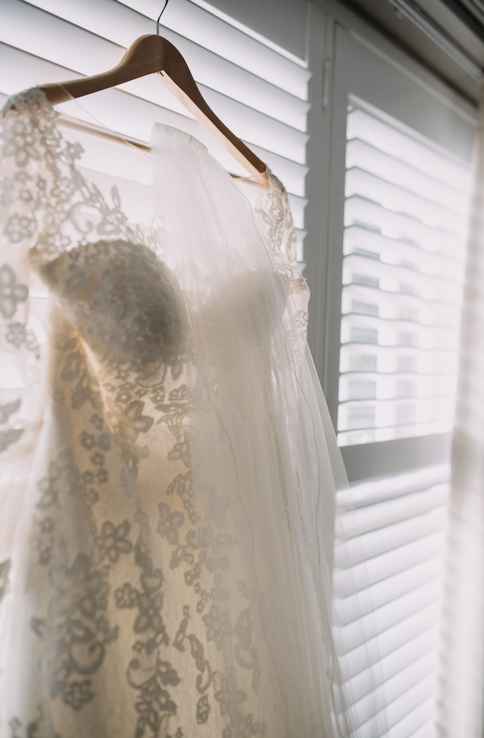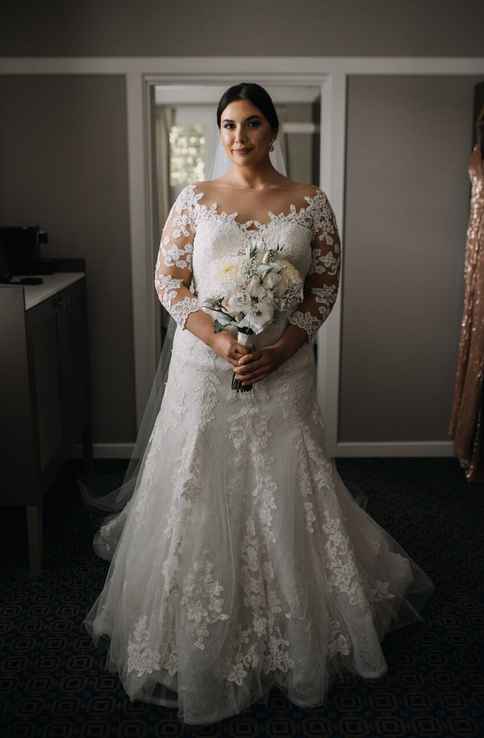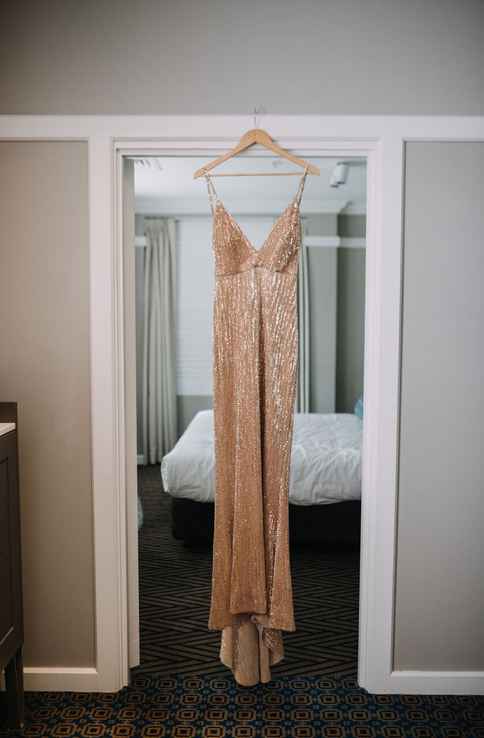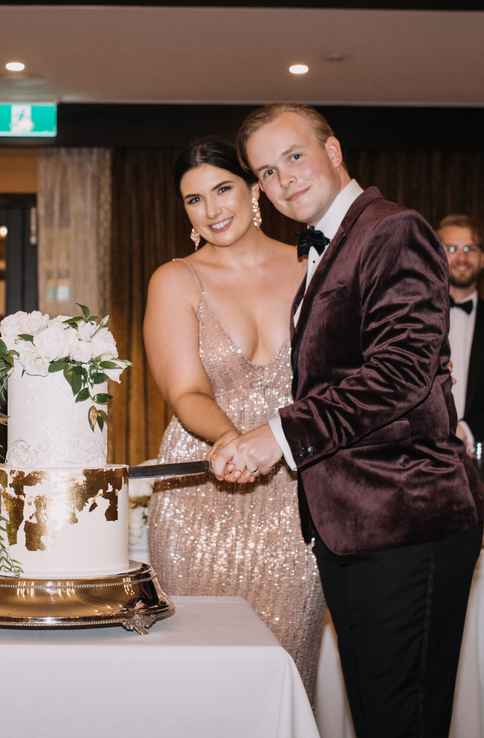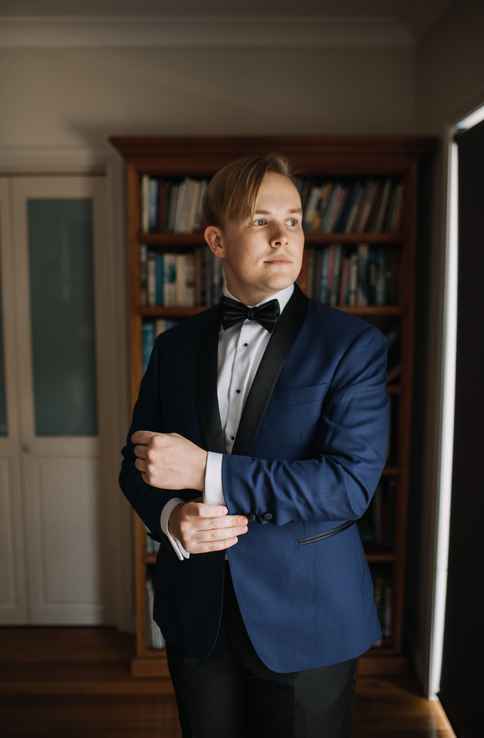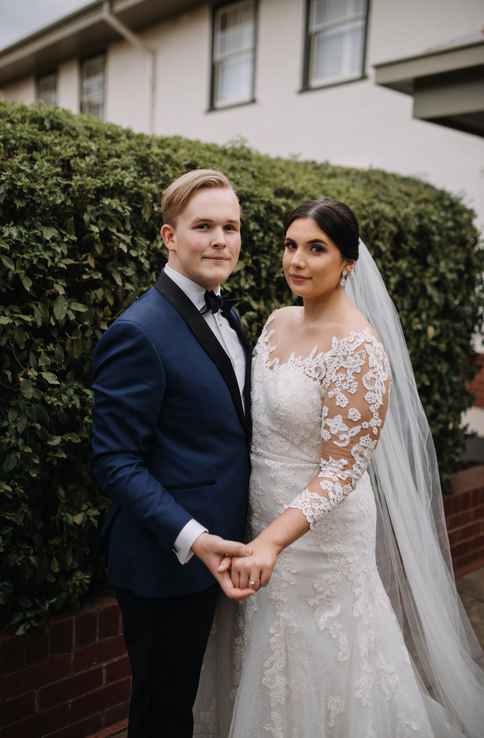 What Style / Styling did you choose for your wedding? (eg: color scheme, flowers, stationery, cake, transport, details, themes, inspiration, the overall "look and feel")
We wanted a timeless style that was beautiful but didn't distract from the stunning décor that already existed within the venue. Our ceremony color scheme was predominantly ivory with a touch of blush in the florals. We accented this with white and gold stationery and a white cake with gold leaf and fondant lace detail to resemble the bridal gown. Our reception was similar and matched the colors of the ceremony, with lots of white candles and white florals. Overall, we wanted to keep things in line with the art-deco feel of Hotel Kurrajong which we loved.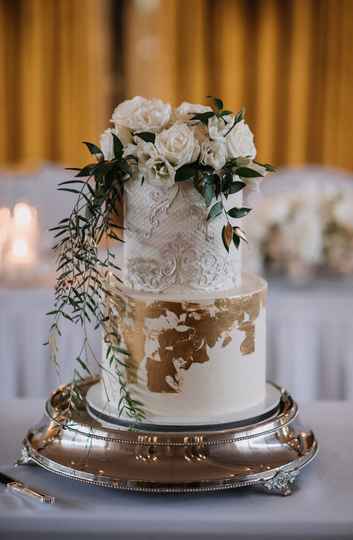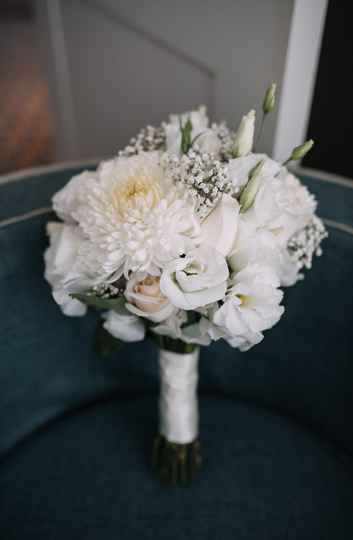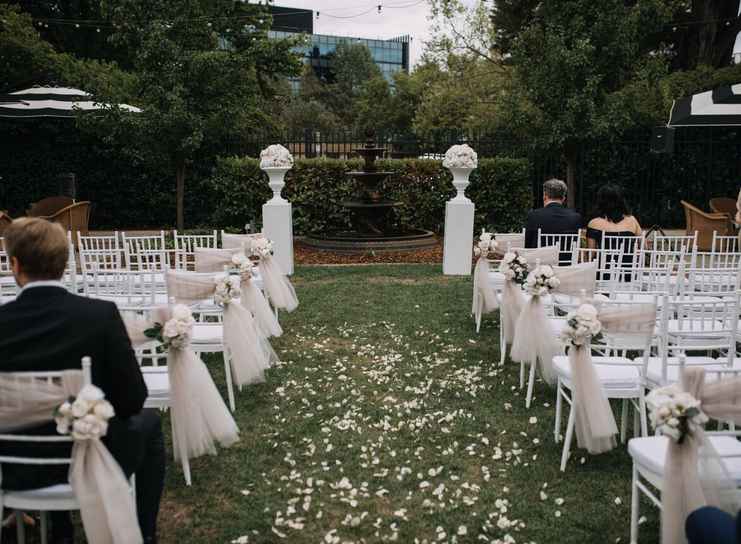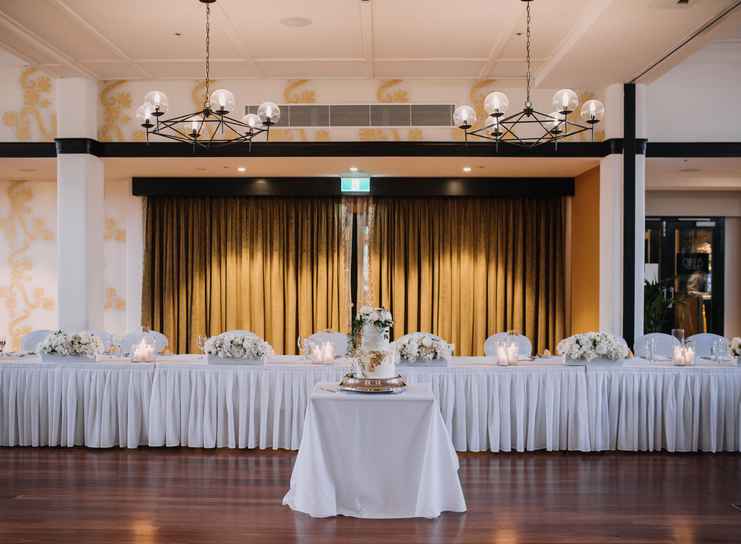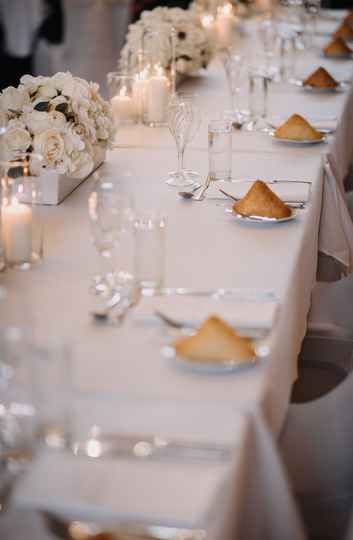 What were the highlights of your day?
The highlights of the day for us came in both the big and small moments. Being pronounced husband and wife stands out, as well as the moments between photos where you are just together taking it all in with pure happiness. Another highlight was seeing all our family and friends in one place to celebrate our love, which was a special moment we will always remember.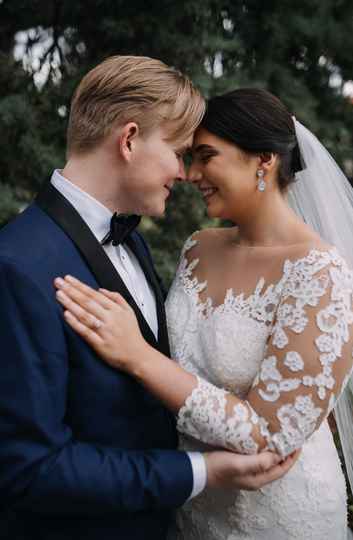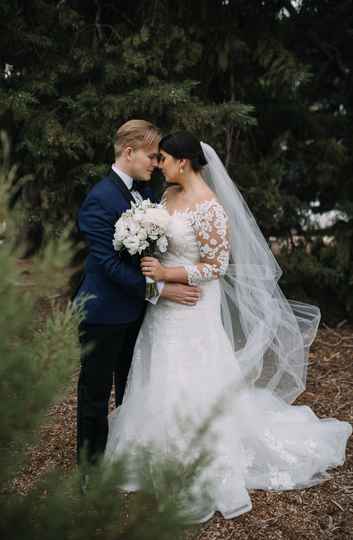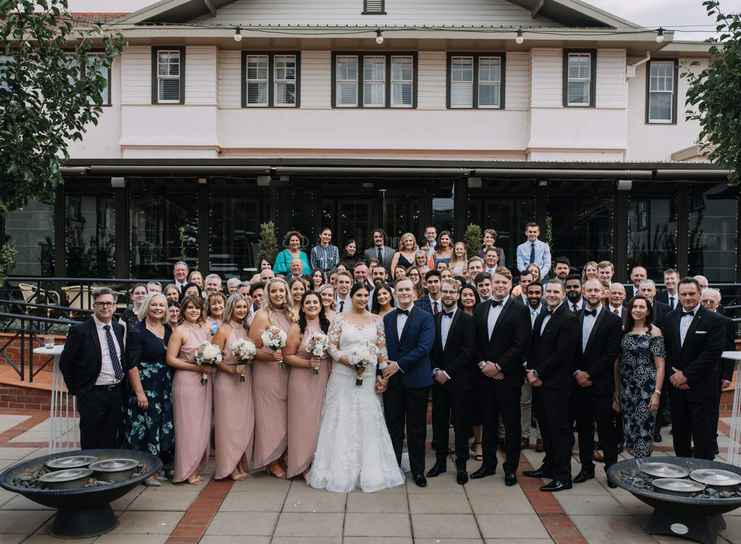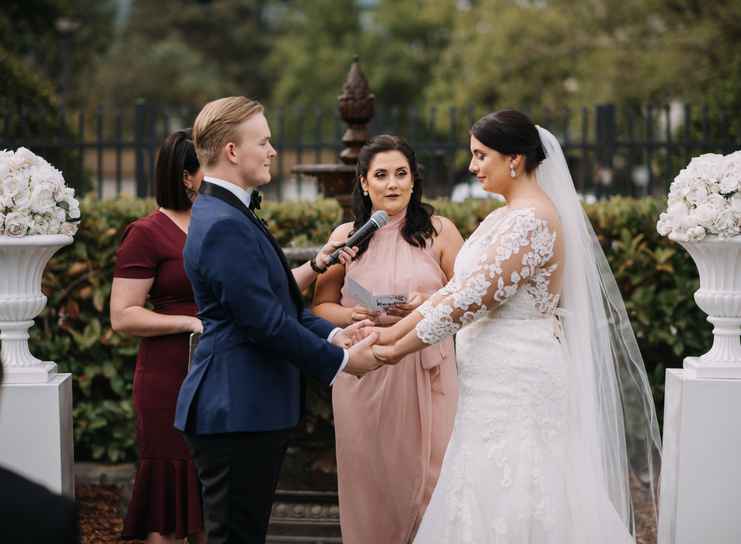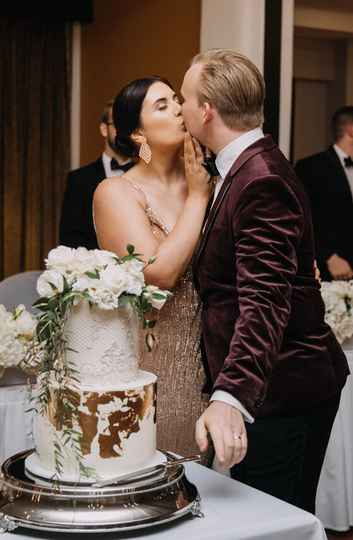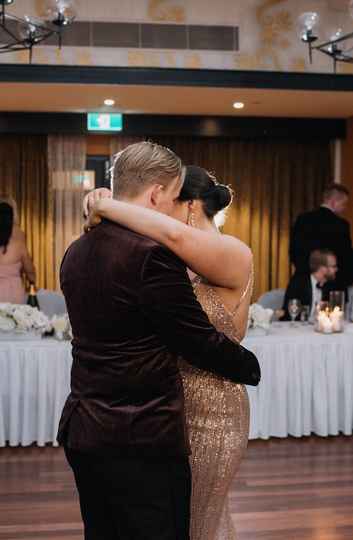 Tell us about any funny, poignant, challenging or emotional moments?
We both laughed a lot during the reception speeches and got quite emotional. It was such a wonderful feeling to have the people that you love there to support you and reflect on our relationship with such endearment. We also both got quite emotional during our vows, which we wrote for one another, so the vows I wrote were for Sean to read to me and vice versa. It was a special moment of our ceremony as we both didn't know what the other had written, and when we finally got to read it, we were both very touched at how funny and thoughtful they were.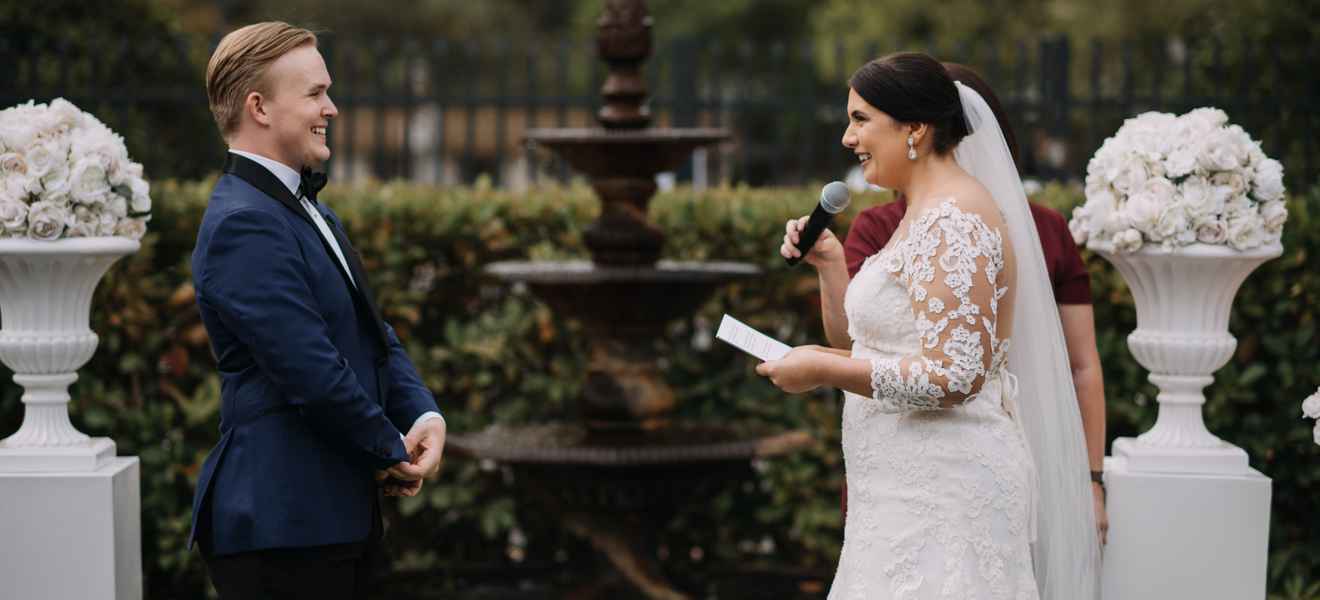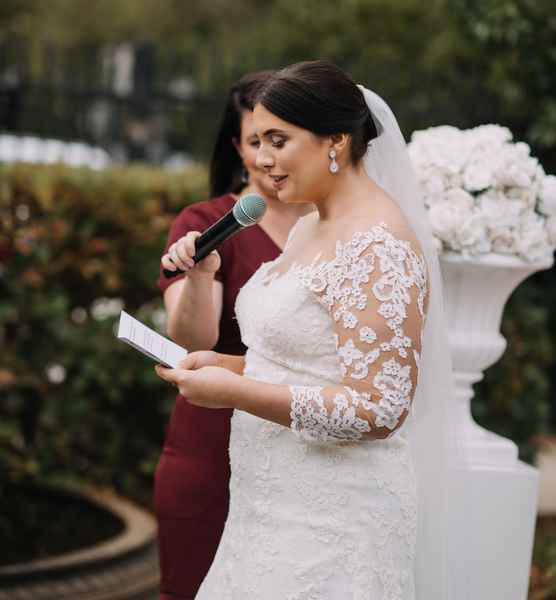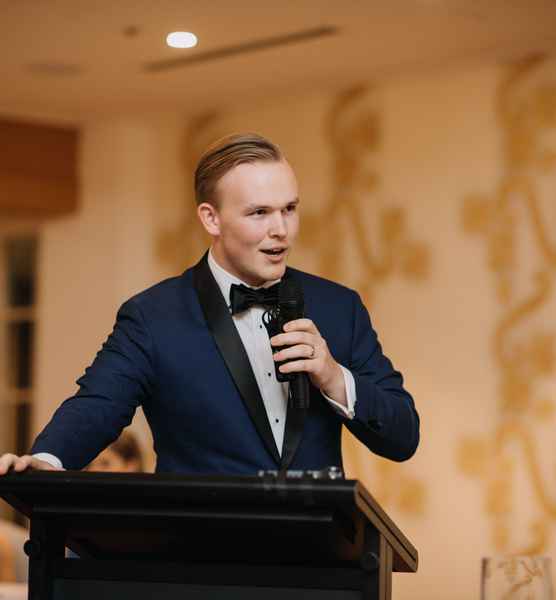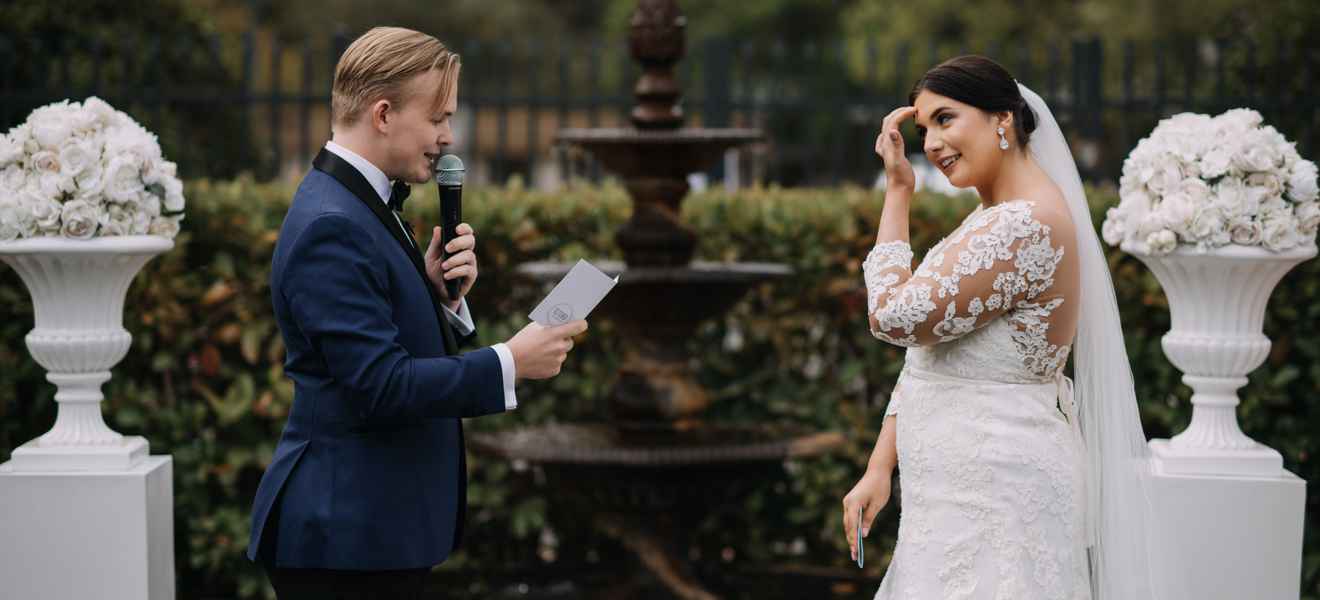 Where did you go for your Honeymoon? Why?
We went on a mini honeymoon right after the wedding to Bowral and relaxed by eating lots of pasta and having beautiful local wine! We are planning a big honeymoon trip to Italy next year as we wanted to be able to spend at least a month there. We chose Italy as we both love all things wine, history and art, and my family is from there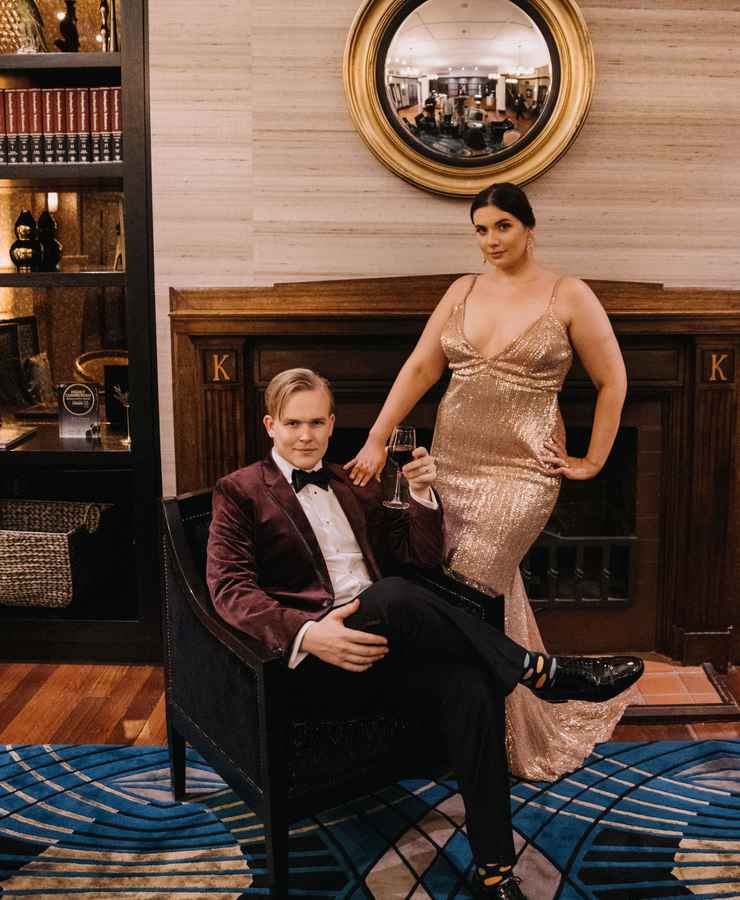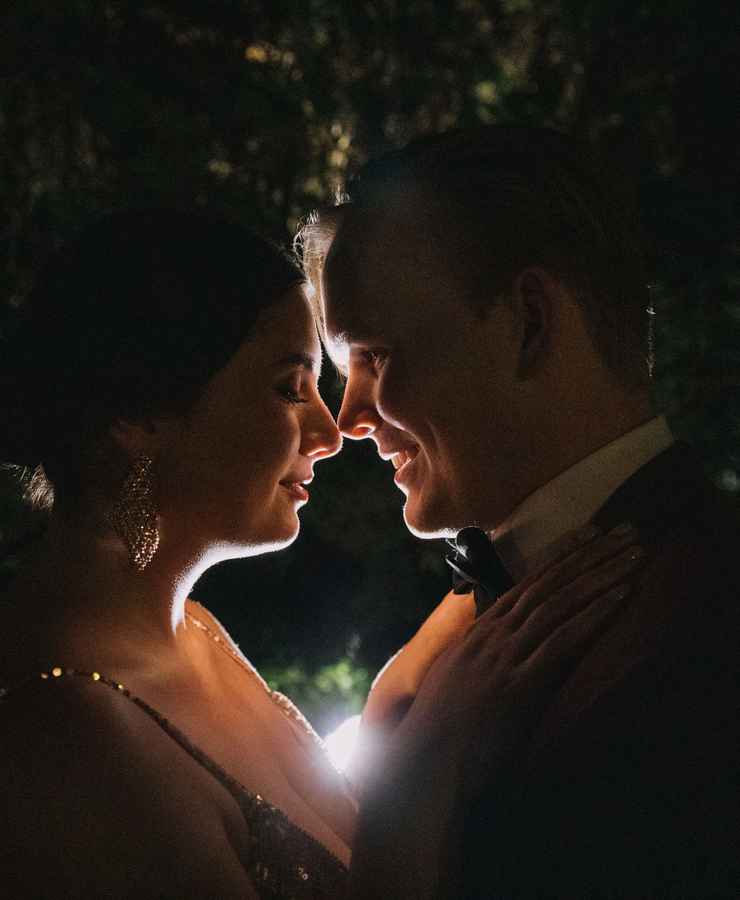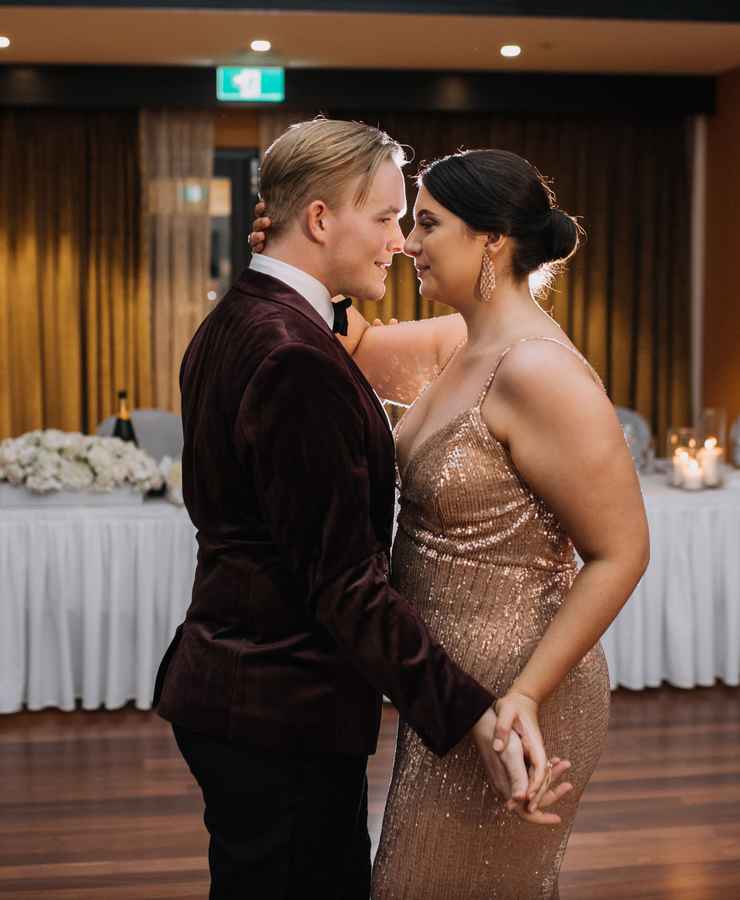 Do you have any advice for other couples?
No matter how much you plan, things are somewhat out of your control on the day. The most important thing is to relax and focus on the important part, that you are marrying your best friend and starting a wonderful new chapter together. If small things go wrong or not to plan, its unlikely anyone but you will notice, and these unsuspected moments may turn into some of the best memories on the day. Another piece of advice we would give is to choose a venue/supplier that you can rely on in the lead up as well as on the day. Our suppliers were so helpful and removed a lot of our planning stresses by sharing their advice and going above and beyond for us.
For more inspirational wedding stories, Visit Real Weddings to find your perfect Canberra wedding venue or get your obligation free quote today at Hotel Kurrajong!