Embarrassingly, we started talking on Facebook and eventually saw each other out on the town one night and got talking.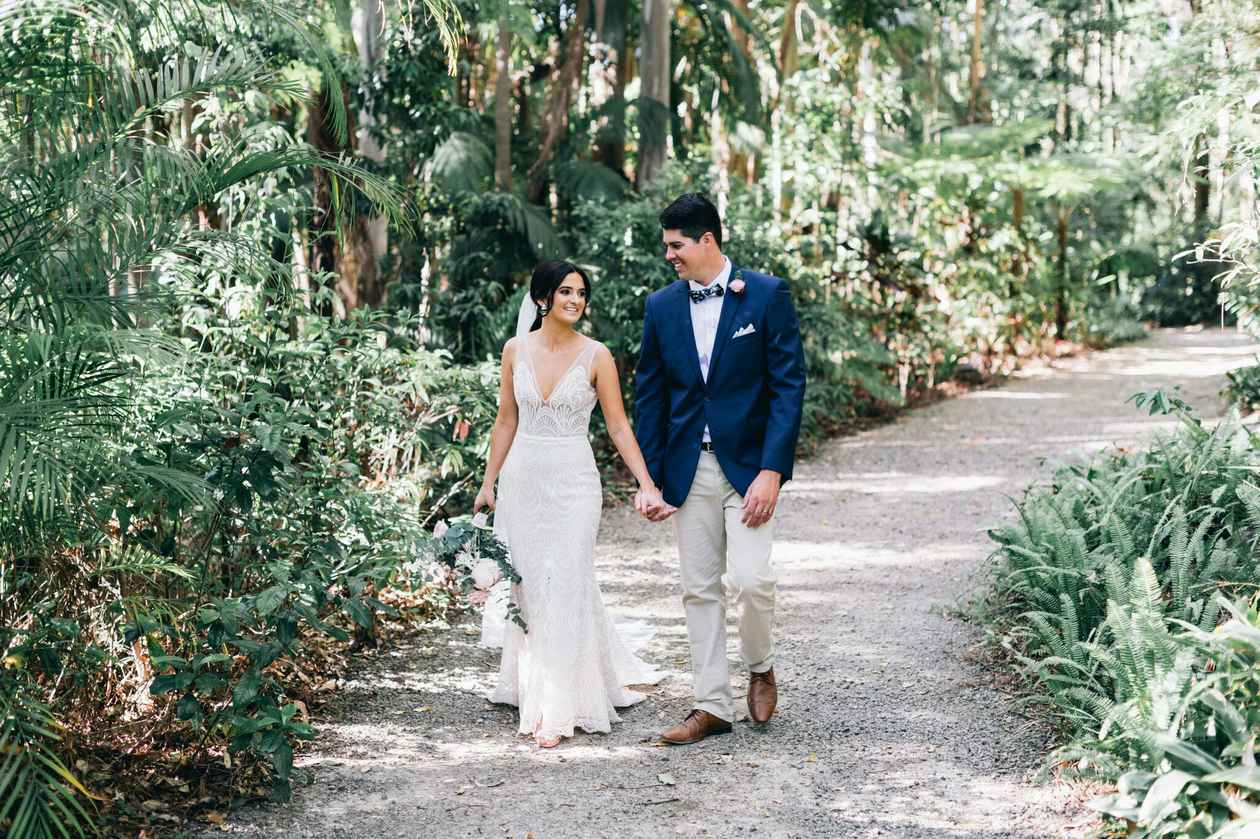 Tell us about the proposal. 
At the time we had been dating for about 7 years, so I was half expecting (hoping) that the proposal was going to come soon. We had a trip planned around Europe so I thought, for sure, it would happen while we were over there (there were SO many amazing opportunities, just saying). But he kept me hanging and within a few weeks of getting back home, he threw me a surprise birthday party and decided to pop the question in front of our families and closest friends. 
How did you choose your Venue and location? Why?
We currently live in Port Macquarie but met in Coffs and both of our families still live in Coffs Harbour, so most of our guests were from these two areas. We wanted to get married somewhere close to home so people wouldn't have to travel so far, and so organizing the day would be so much easier (choosing vendors, etc.). This was actually a big deal and one of the major selling points for me and a pre-wedding round for the boys kept them happy as well, I just wanted to make sure the wedding party had fun throughout the process of getting photos (which can get boring I'm sure). 
The Bonville Golf Resort has an amazing wedding planning team they made the process so easy for us.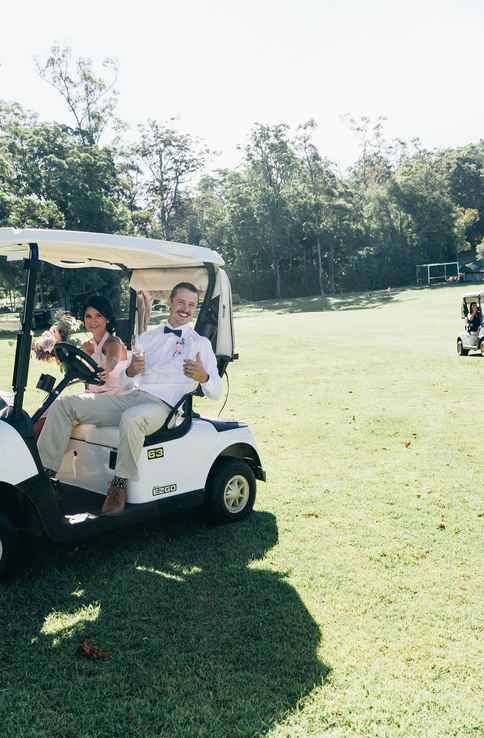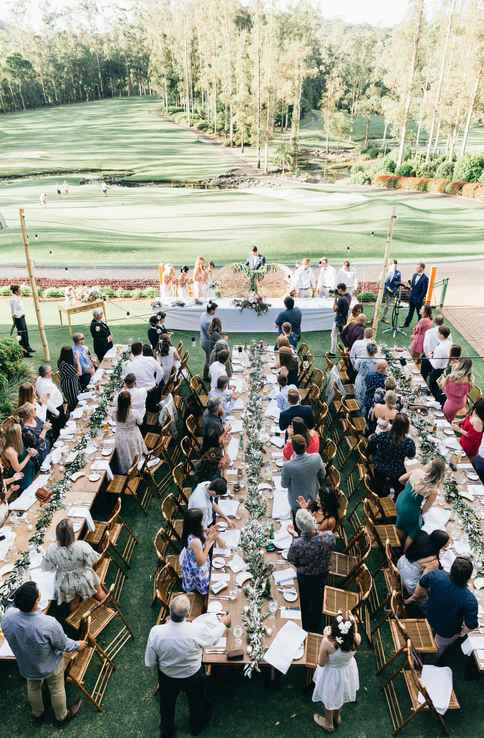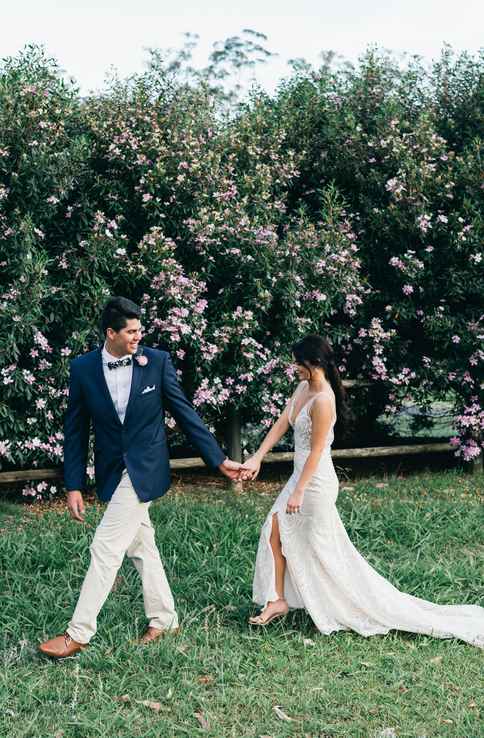 Tell us about your Gown(s) / Suit(s)(style, how you found it, what you loved about it). What about the bridal party fashion choices?
It was funny because I was adamant I wanted a simple, white gown, and left with a stunning lace dress with sequins and a nude underlay. The bridesmaids were all absolutely stunning and would have looked good in anything, so choosing their dresses was the easiest part of planning the wedding. For the boys, they paired R.M.Williams pants with a white buttoned shirt with blue accents from Jack Simmonds and bow ties.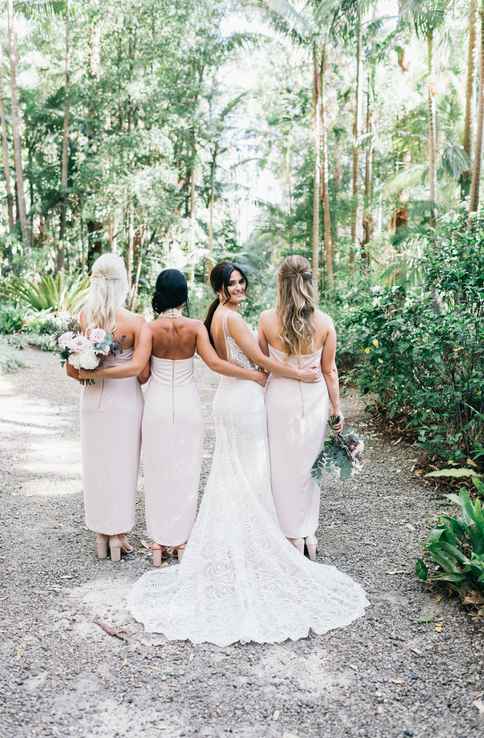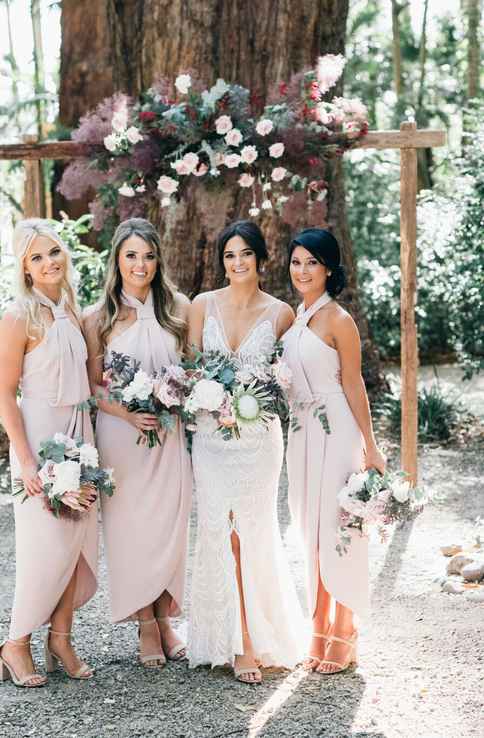 What Style / Styling did you choose for your wedding? (eg: colour scheme, flowers, stationery, cake, transport, details, themes, inspiration, the overall "look and feel")
We had long timber trestle tables with vines running down them, paired with timber chairs underneath festoon string lights. The inspiration came solely from Pinterest, but the overall look and feel were put together by the wedding planner Heidi (The Romance Crew), who was a massive help along the way.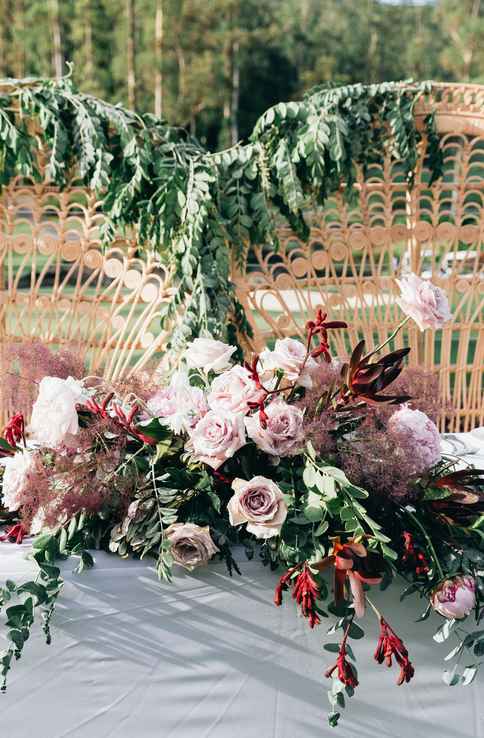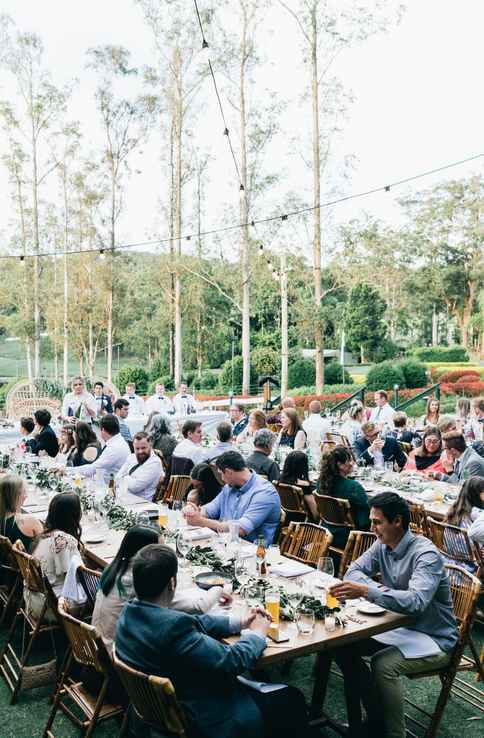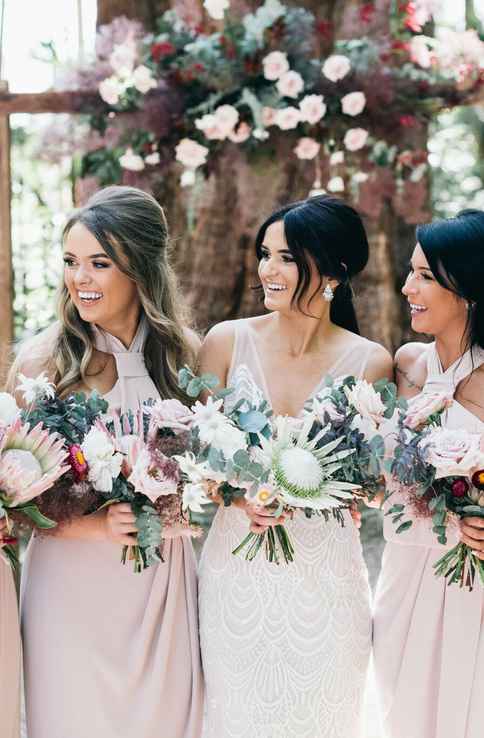 What were the the highlights of your day?
We both enjoyed the reception the most, where we got the chance to mingle with all of our favorite people, all in the same place at the same time. It was the best day of our lives and that was much accredited to the guests, we are so blessed to be surrounded by such amazing and fun people.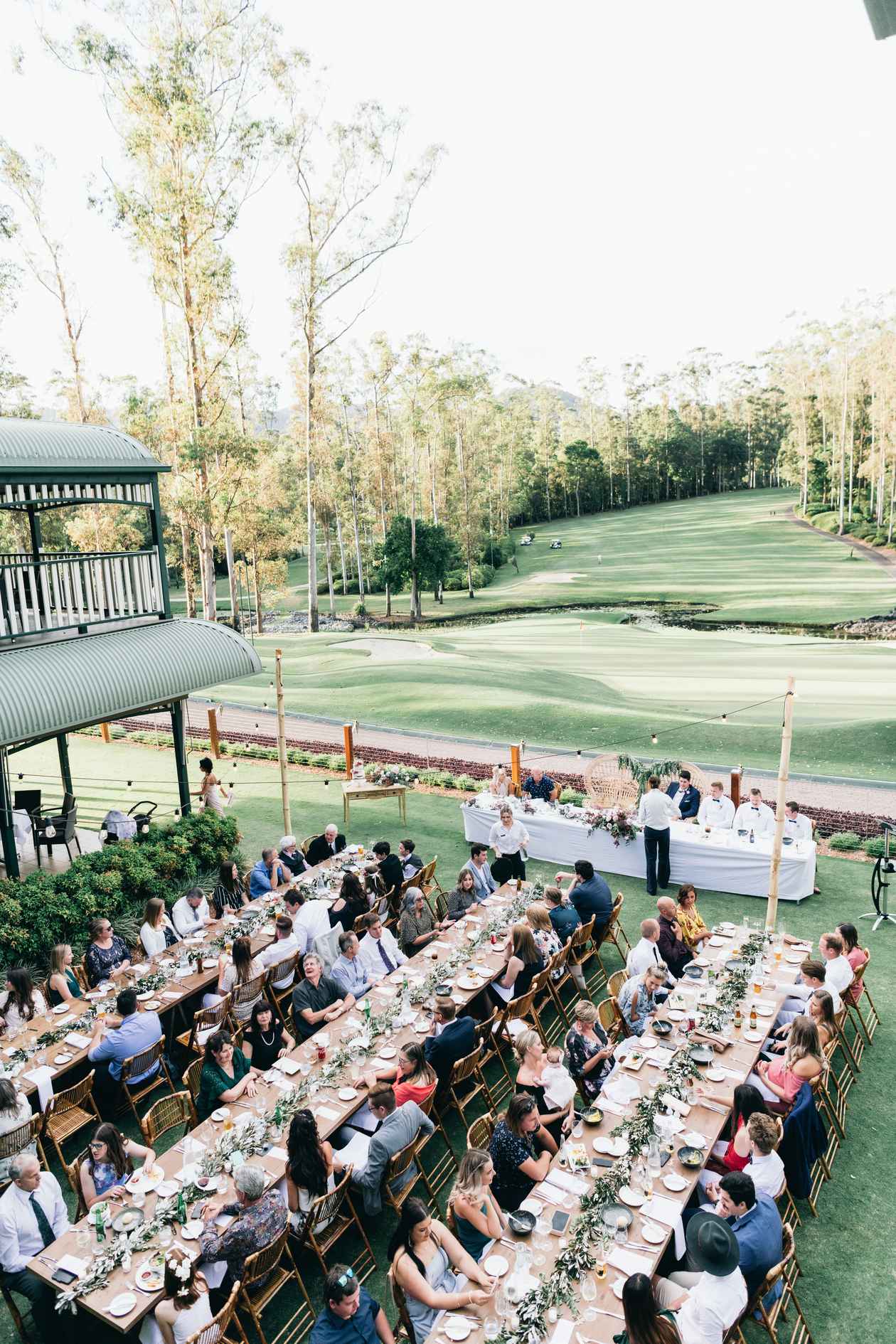 Tell us about any funny, poignant, challenging or emotional moments?
The groom was surprised with an unexpected interpretive dance from his groomsmen and the MC. Not on the planned run sheet but one of the funniest things from the whole night.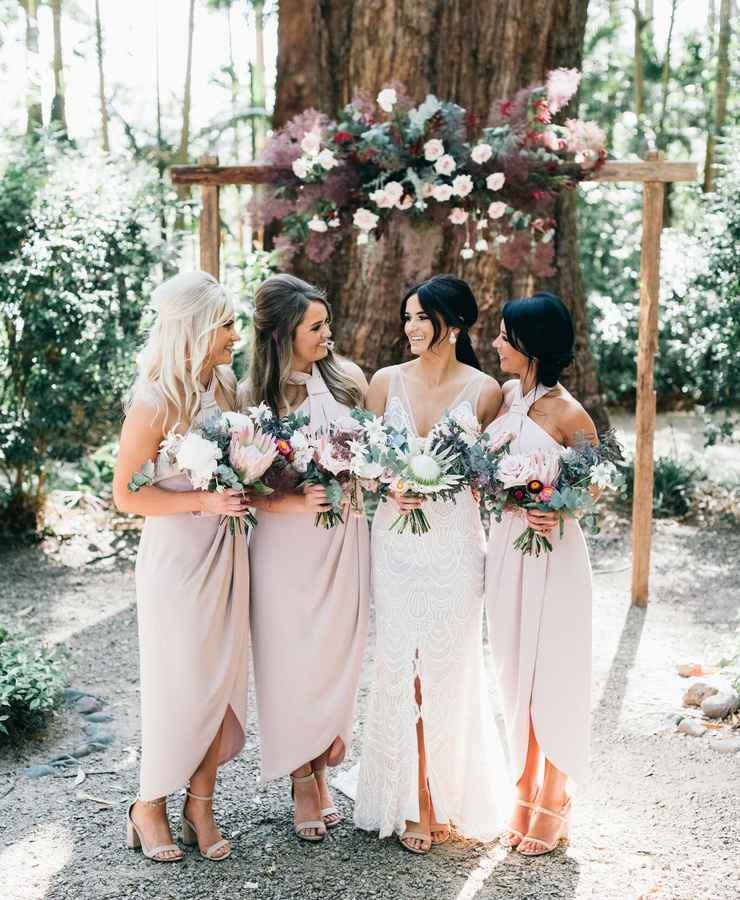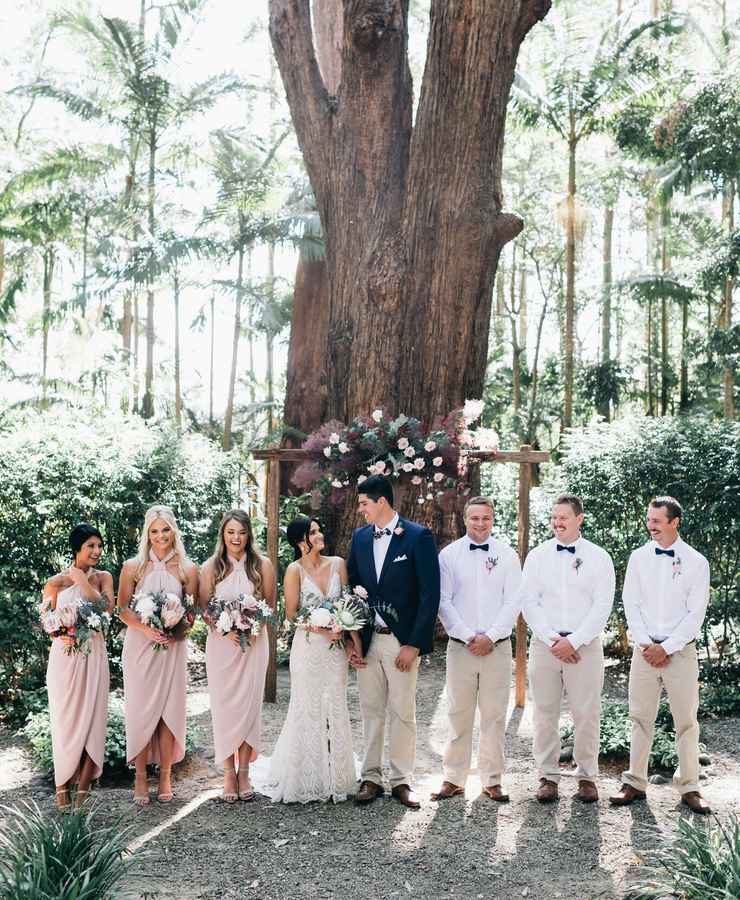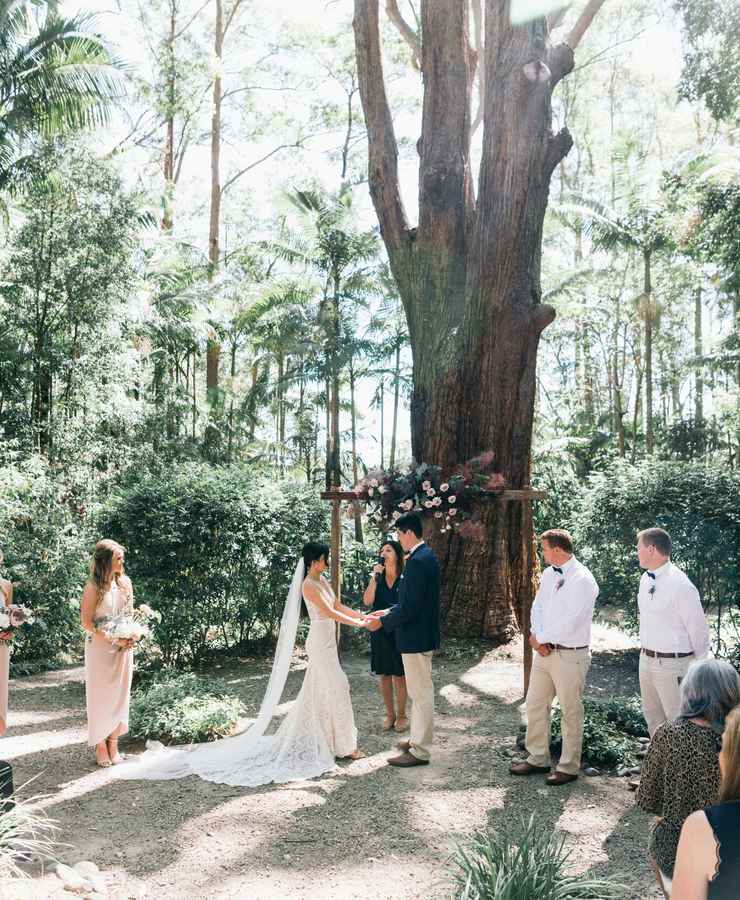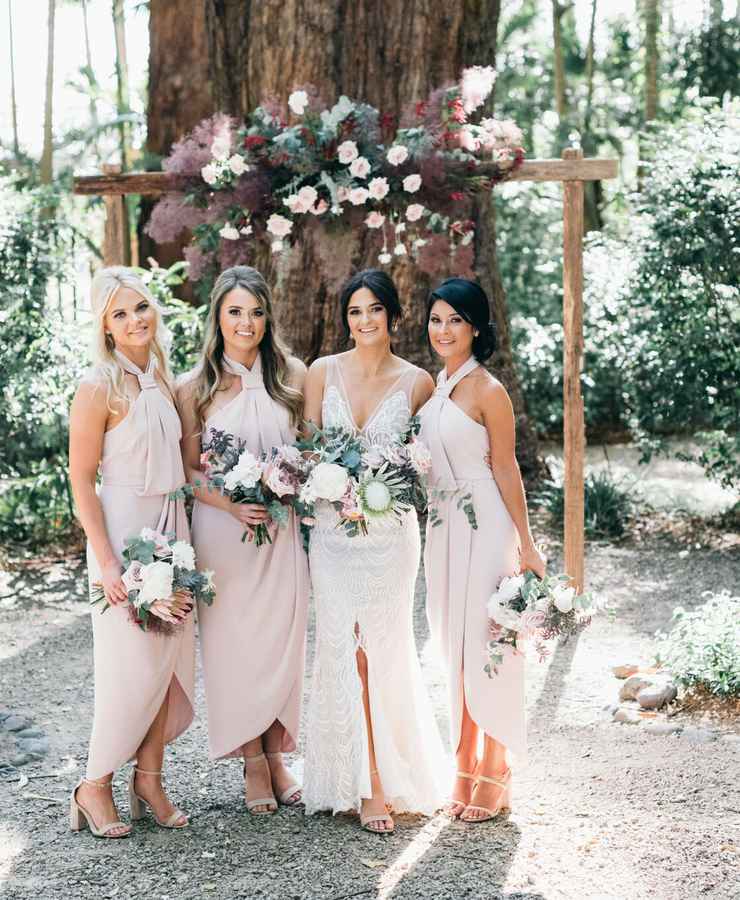 Where did you go for your Honeymoon? Why?
We chose to go to Japan for our honeymoon to experience a different kind of christmas as we got married in late November and to board some of the most amazing snow in the world.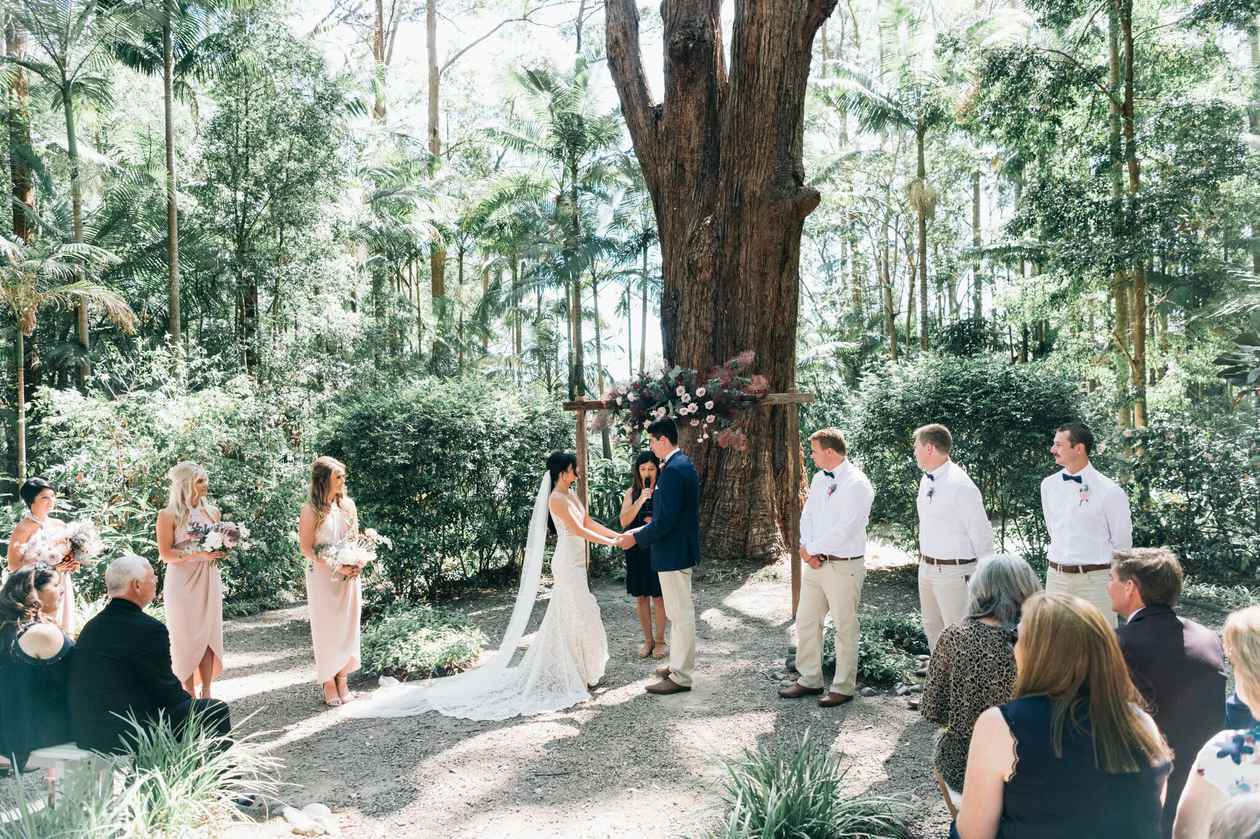 Do you have any advice for other couples?
Just have fun on the day, don't worry about all the little things that don't go according to plan. Remember why you're doing this, and enjoy it.
For more inspirational wedding stories, Visit Real Weddings to find your perfect North Coast wedding venue or get your obligation free quote today at Bonville Golf Resort!