What better way to cure a bout of the hiccups than to give someone a sudden surprise? This is exactly what Daniel did when he proposed to Romi after a romantic lunch in the Hunter Valley. After the initial shock - and the disappearance of the hiccups - Romi was overwhelmed with joy.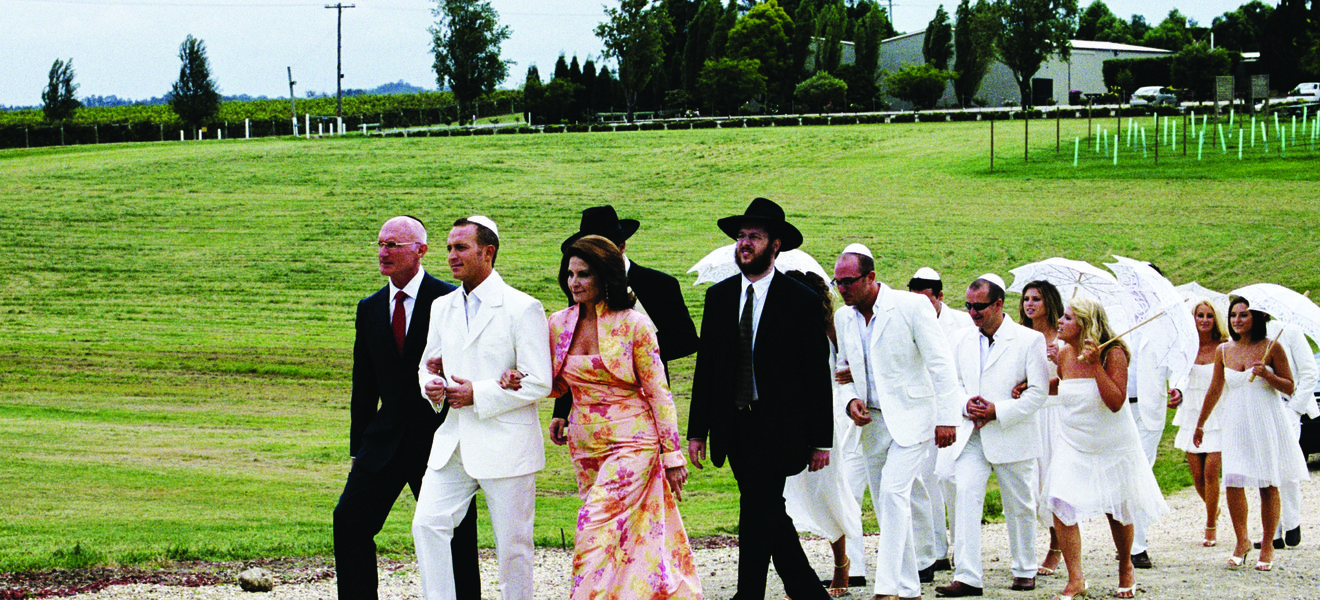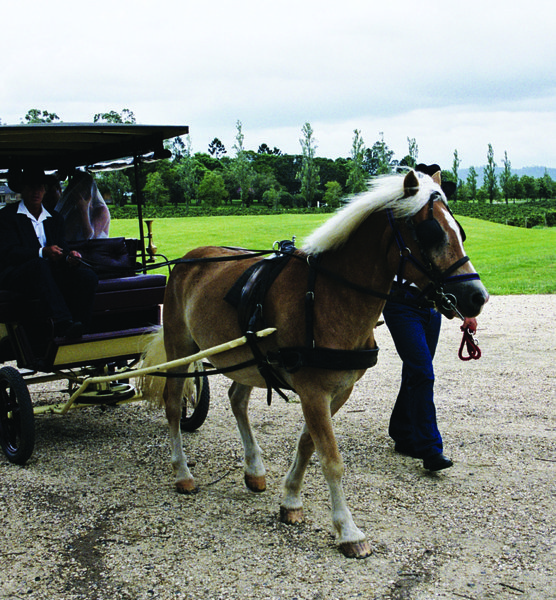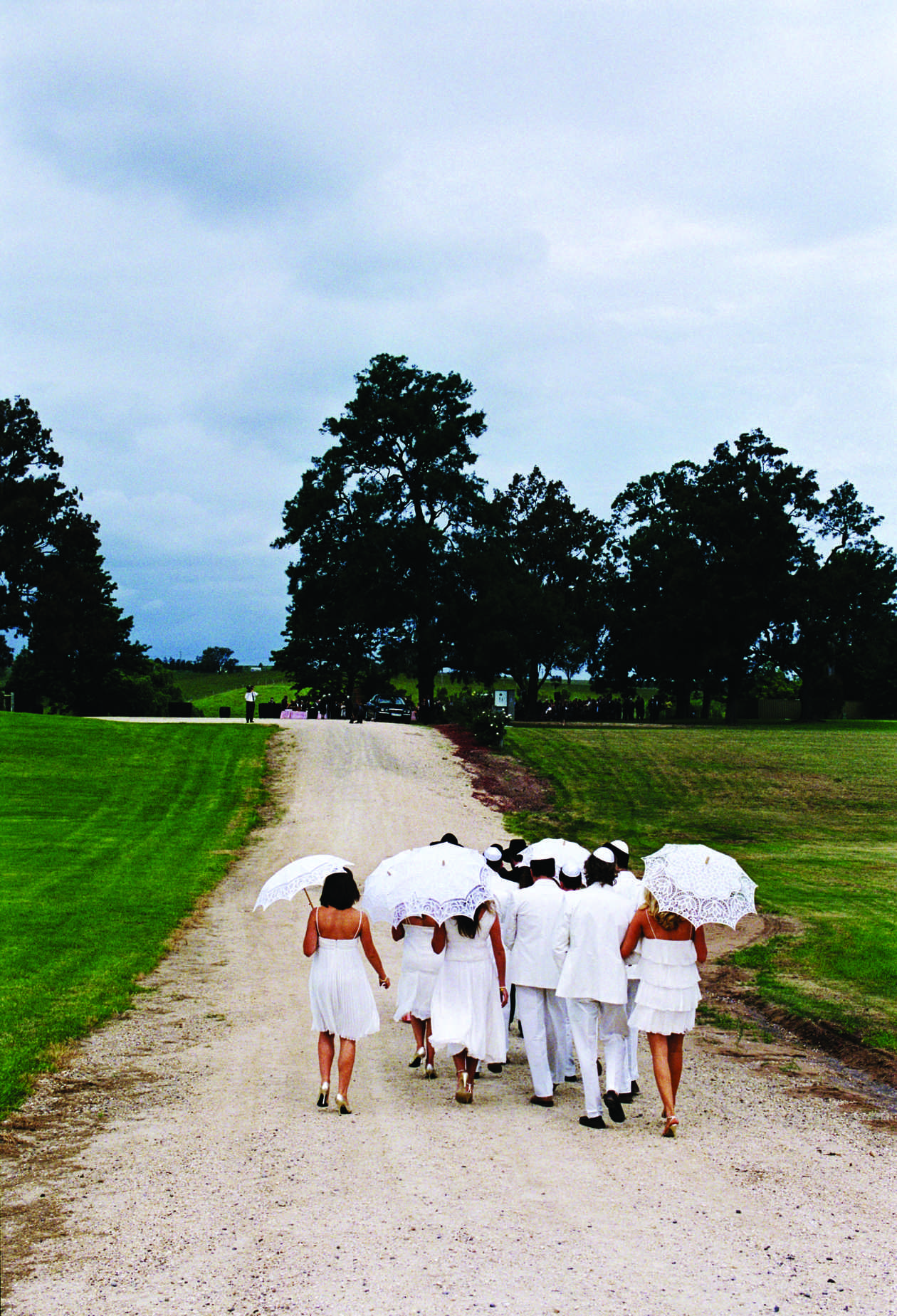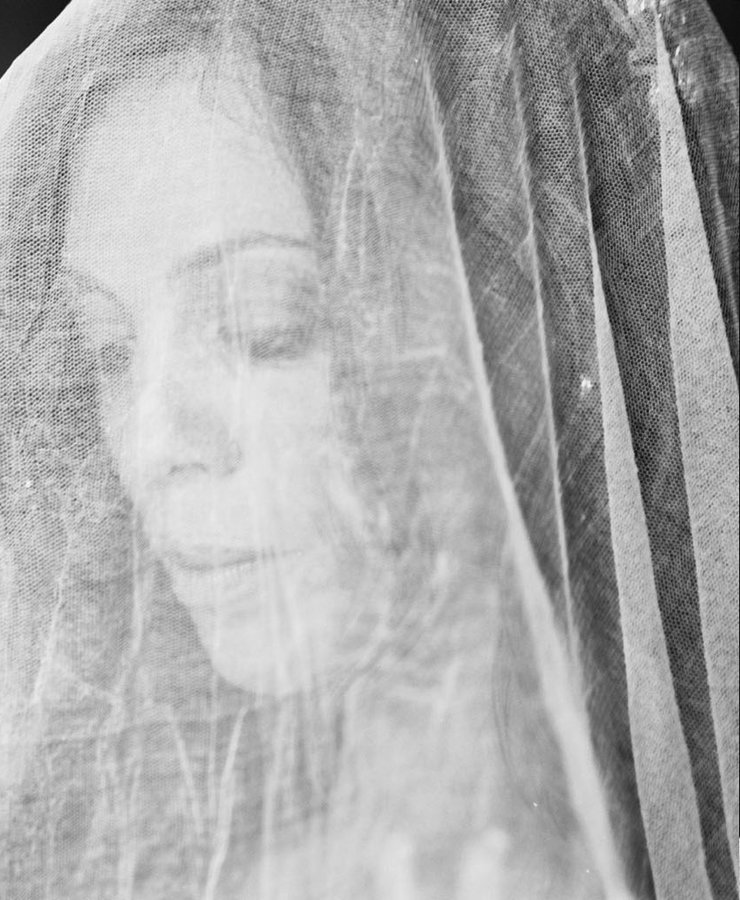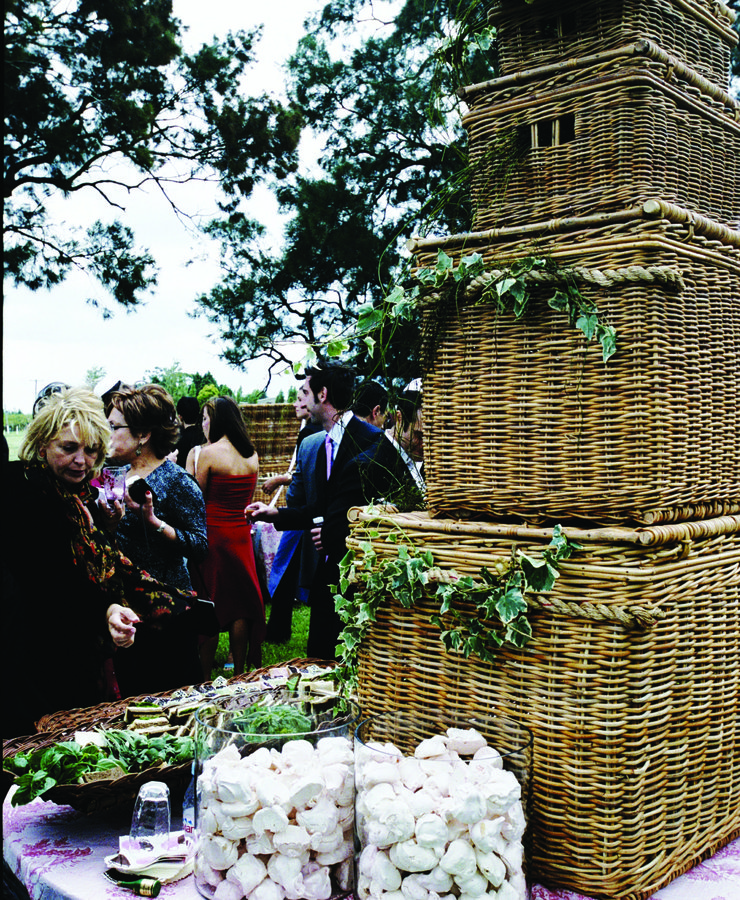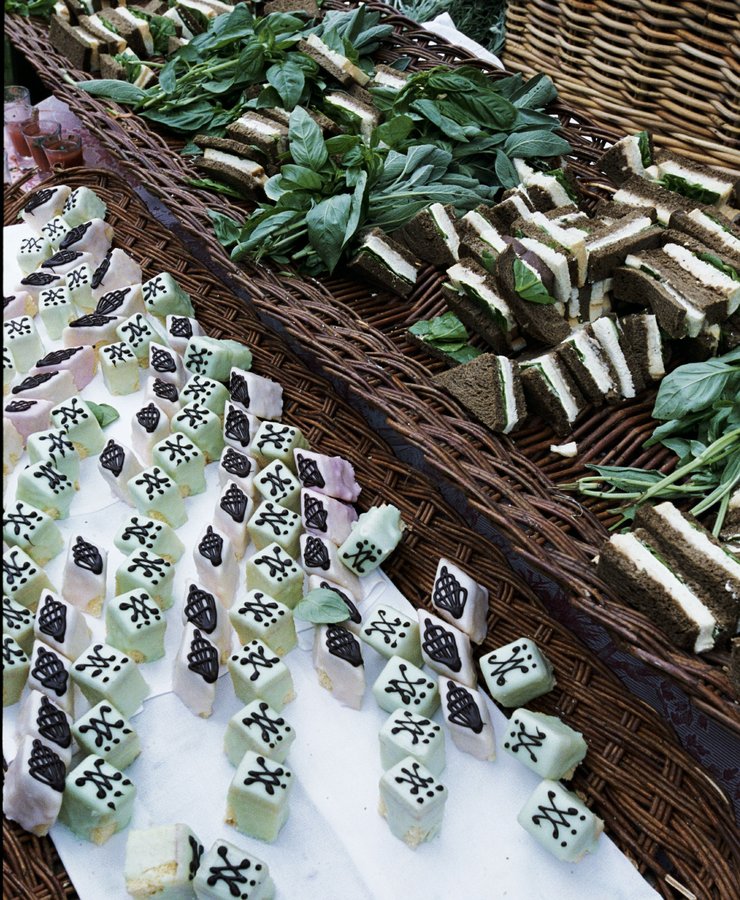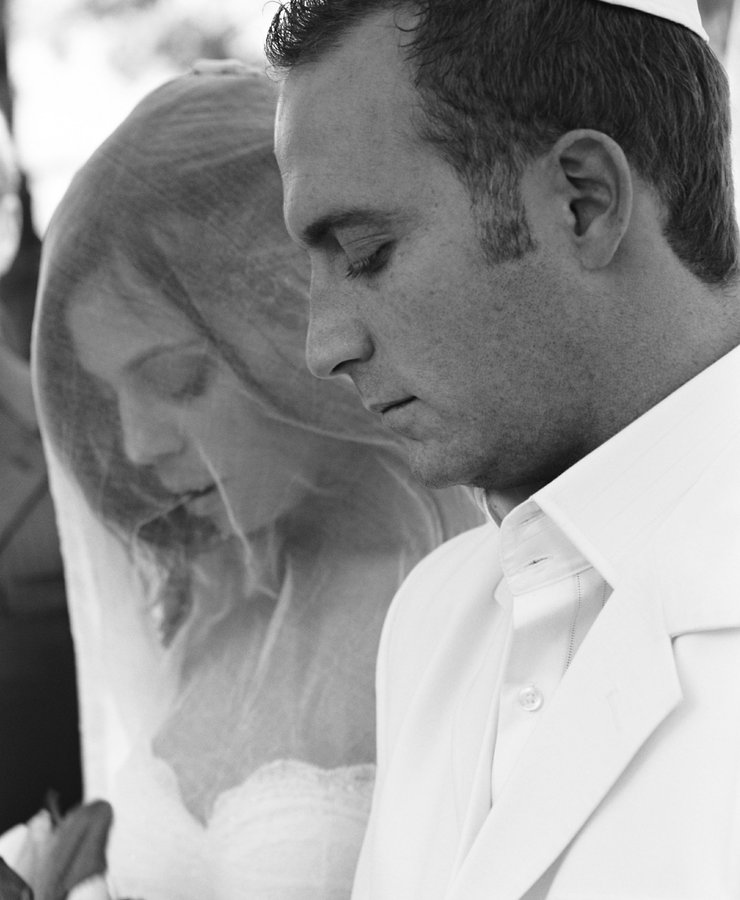 Hours of dedication, love and attention went into organising Romi and Daniel's wedding day. Romi works in fashion PR and sales, and with her eye for detail it was always going to be a stylish affair. Before the wedding festivities began the couple took part in a Jewish ritual where, for the first time in a week, the groom sees his bride, to make sure he's marrying the right girl. In Daniel's mind there was no doubt. Says Romi, "It was incredibly emotional – both Daniel and I were quite teary."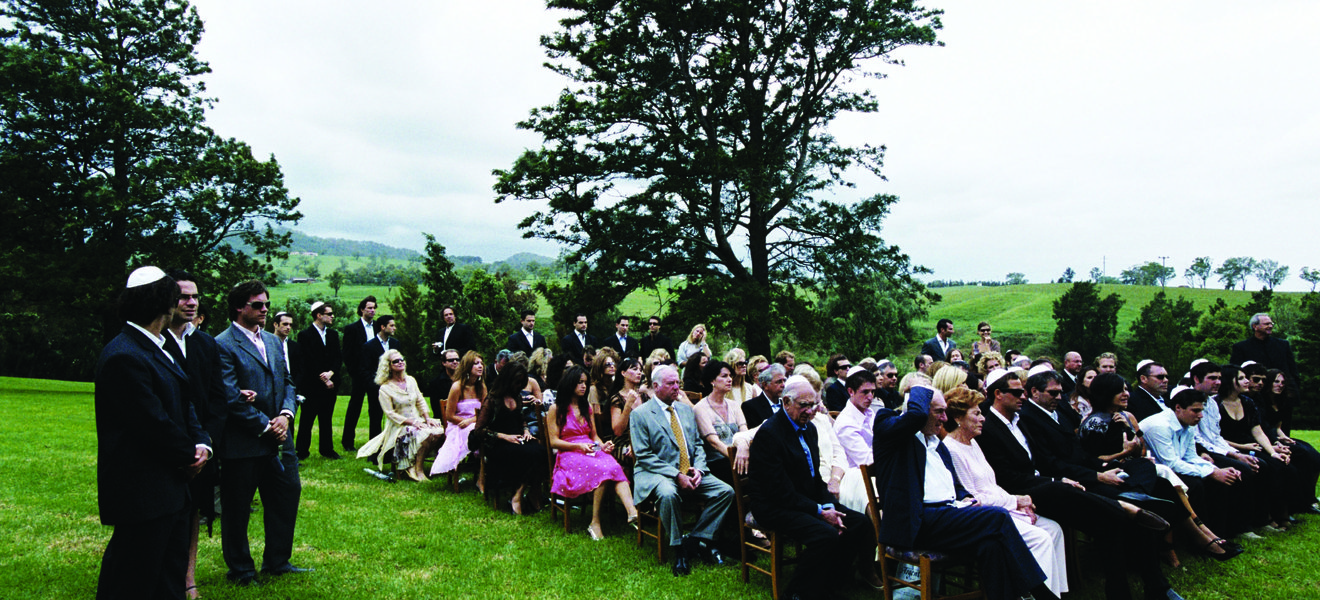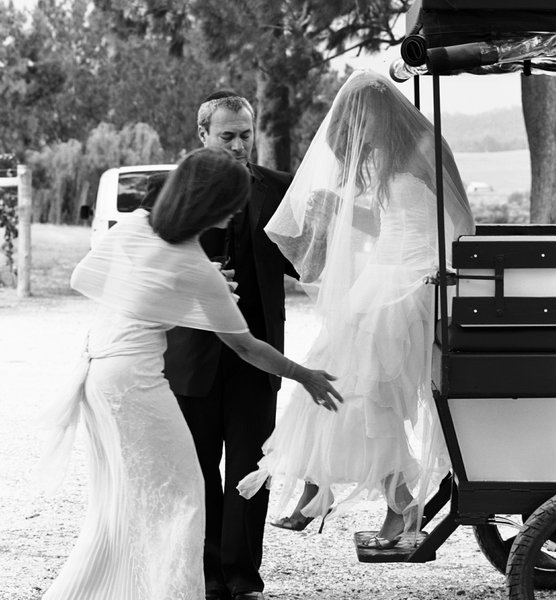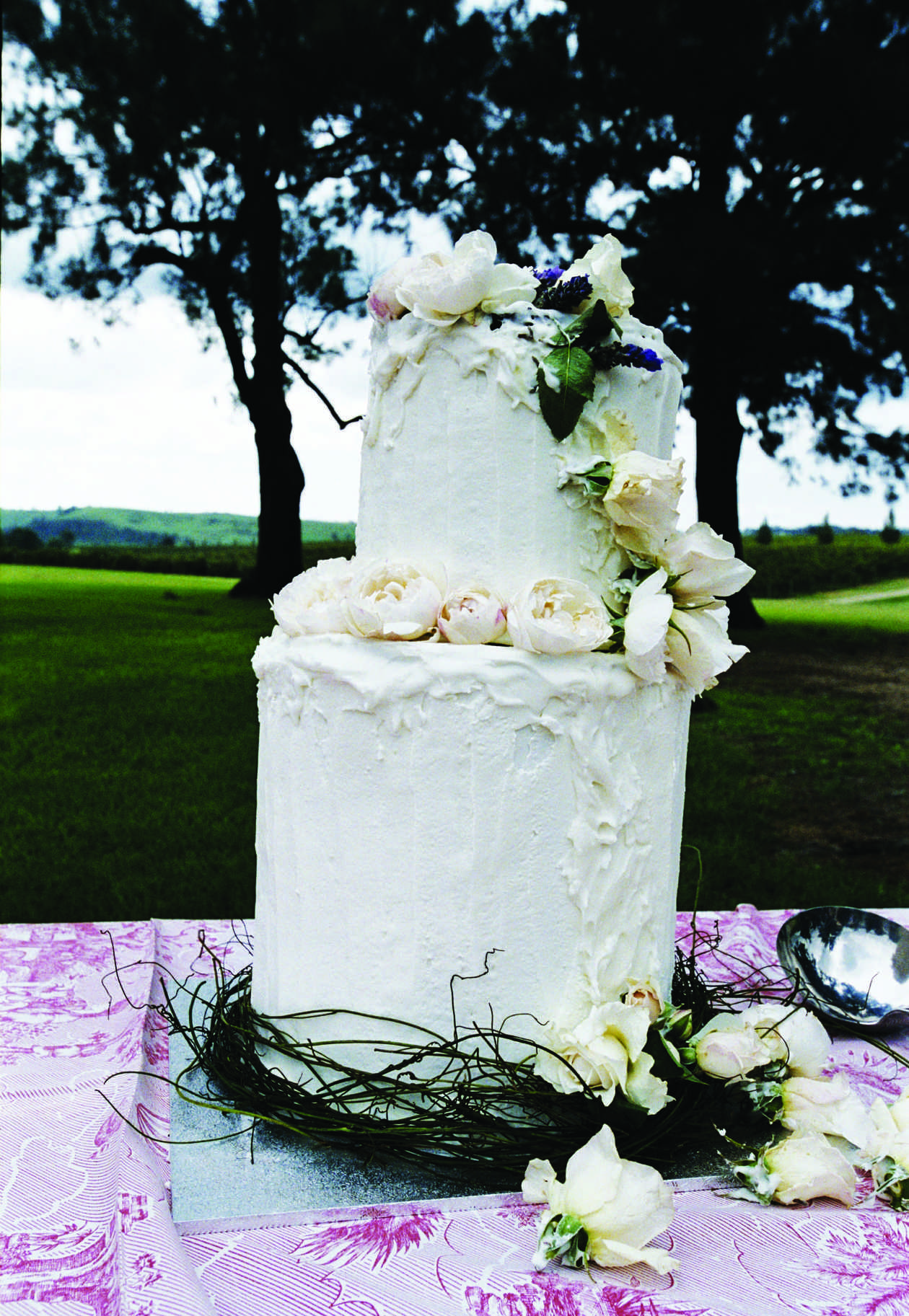 Accompanied by the stirring sound of Italian opera singer Andrea Bocelli, the bridal party wove its way through the vineyards of the Hunter Valley's Wyndham Estate where the ceremony and reception were held. The bridesmaids, each carrying vintage lace parasols, led the elegant all white entourage. 
Romi followed behind in a horse and carriage, looking stunning in her vintage-inspired wedding gown. "I will never forget the feeling of coming down that road and seeing everyone waiting and watching, while hearing the sounds of the horse clip clopping on the dirt road, and that magical music," Romi says.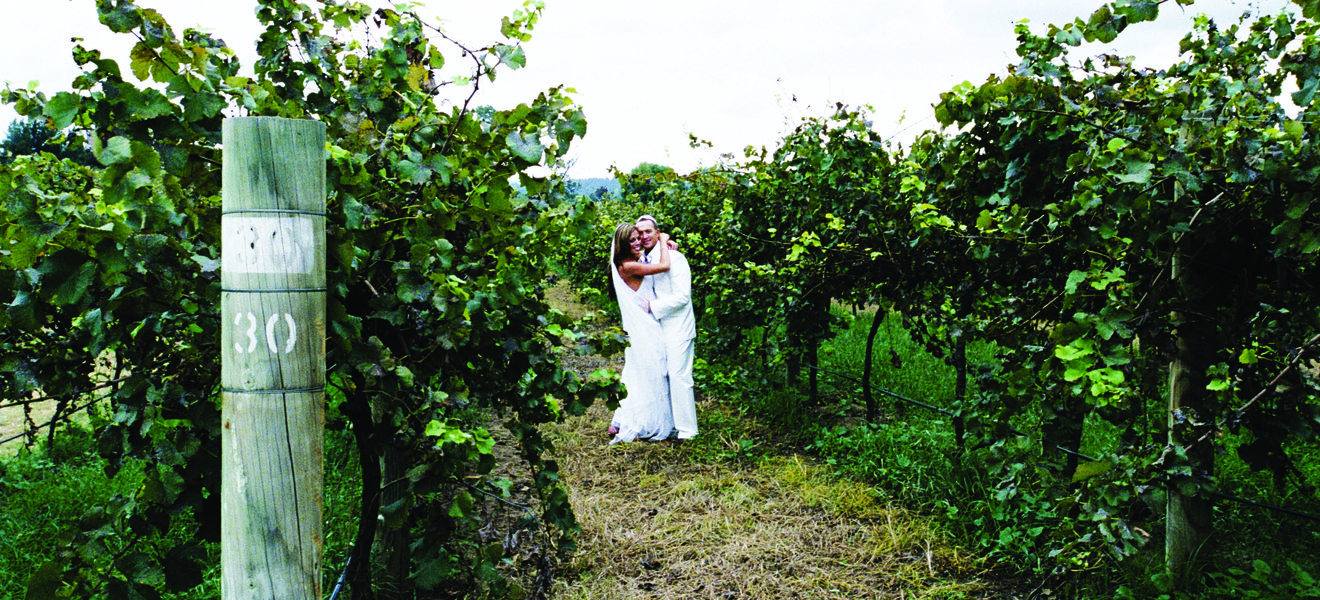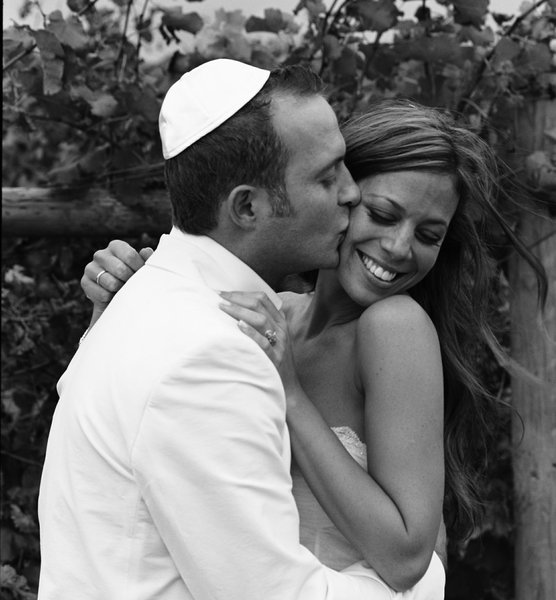 After the ceremony the guests enjoyed a French provincial style high tea before dinner. The serving tables were adorned with stylish pink Florence Broadhurst tablecloths and giant wicker baskets. The hampers were filled with petit fours, cucumber sandwiches, meringues and mixed berry cocktails. 
It was the creative work of Romi in conjunction with wedding co-ordinator Phillip Carr. "We wanted a vintage country feeling with the warmth of the winery shining through," Romi says.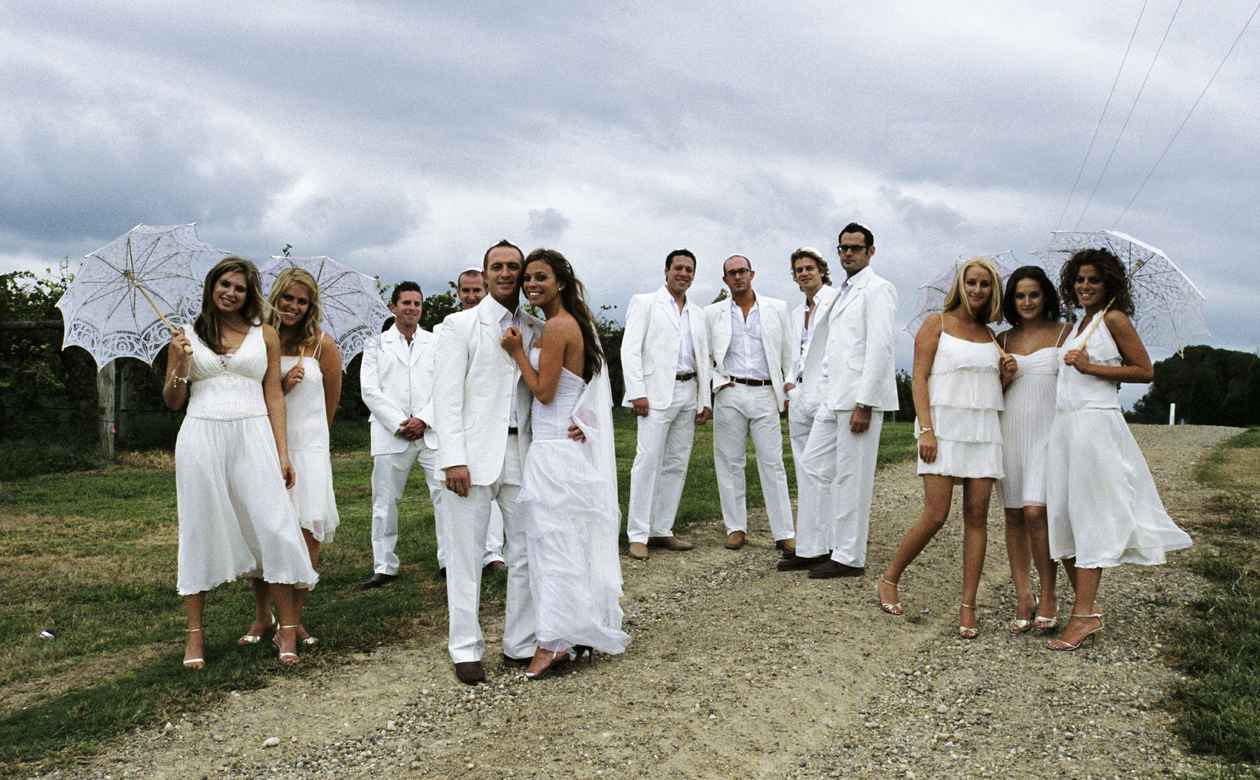 Guests later sat at dinner tables decorated with white flowers, candles, vintage jars, French jugs and wire baskets. An antique dresser housed cutlery, plates and baskets of fruit. The menu featured delicious country-style fare. 
A scrambled eggs bar with bagels and smoked salmon was a particular favourite as the night continued. "We wanted to keep everything about the wedding light, humorous and fun," says Romi. Disco classics ensured the energy levels stayed high.
Romi had thought of every eventuality, even tired feet. Later in the evening she arranged for a basket of velvet slippers to be delivered to the dance floor for the women to wear. "It was fantastic - all the heels were tossed to the side and everyone kept dancing in comfort - and they looked great too," Romi laughs.
For more inspirational wedding stories. Visit Real Weddings to find your perfect wedding venues in Hunter Valley!

Photographer: Hamilton Photography | Ceremony & Reception: Wyndham Estate Winery | Catering & Cake: Front Page Caterers | Reception Decorations: Philip Carr andAssociates | Gown: Gabriel Scarvelli | Shoes: Jimmy Choo from Belinda Shoe Salon | Groom's & Groomsmen's attire: Tarocash | Videography:  Take One Productions | Stationery: Paper Couture | Hair: Valonz | Make-Up: Liz Kelsh | Music: Grover and White Soul Collective | Gift Registry: The Wedding List Company