When Sarah Green and Dayne Taylor took a leap of faith and tried online dating, cyber space united two soul mates. 
"We had such a great first date and couldn't wait to see each other again a few days later, and then it's safe to say that we were inseparable," Sarah said.

A month later, Sarah moved into Dayne's new home.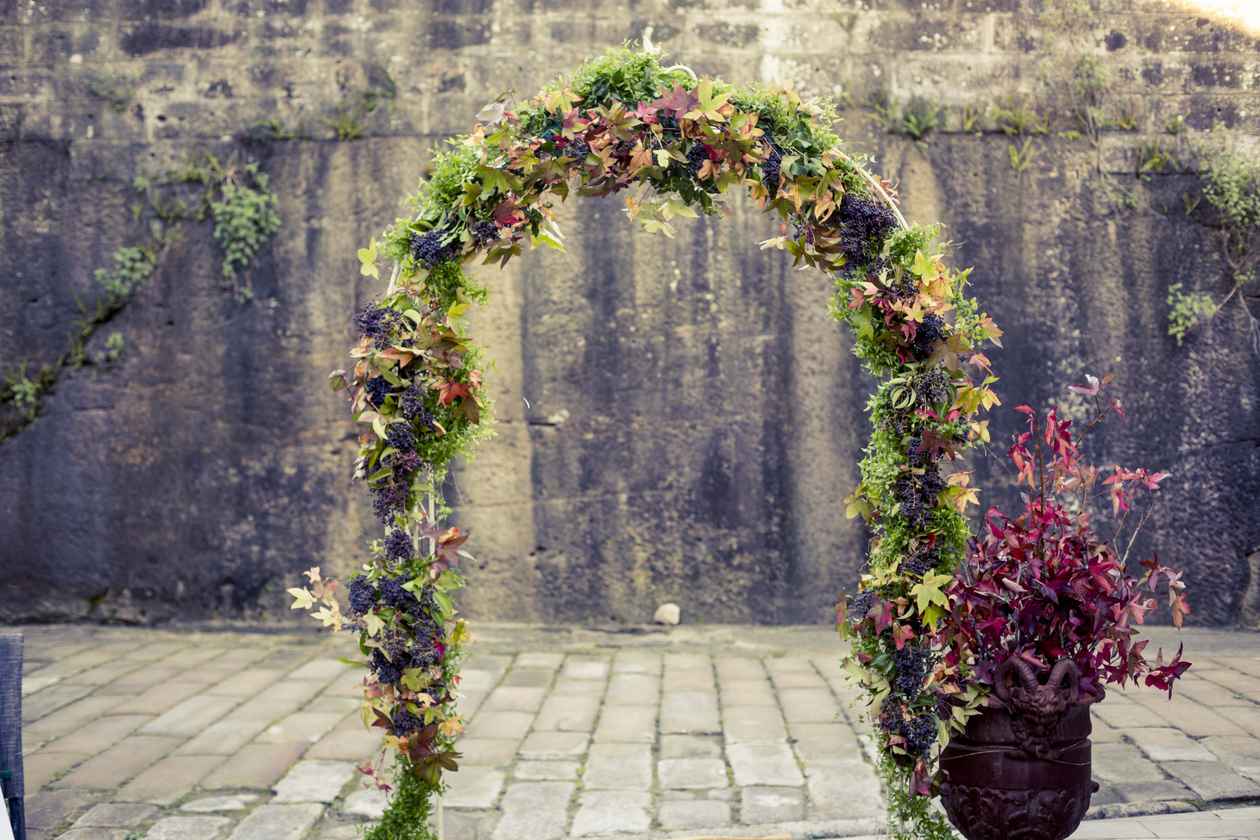 Dayne proposed 12 months later, and the couple set a wedding date that was just seven months away. 
"We were both involved throughout the planning process which we found quite easy between the two of us, and a lot of our choices were made early on, which helped stress levels," Sarah said.

When it came to choosing outfits for the weddding party, Sarah settled on neutral dresses for her bridesmaids.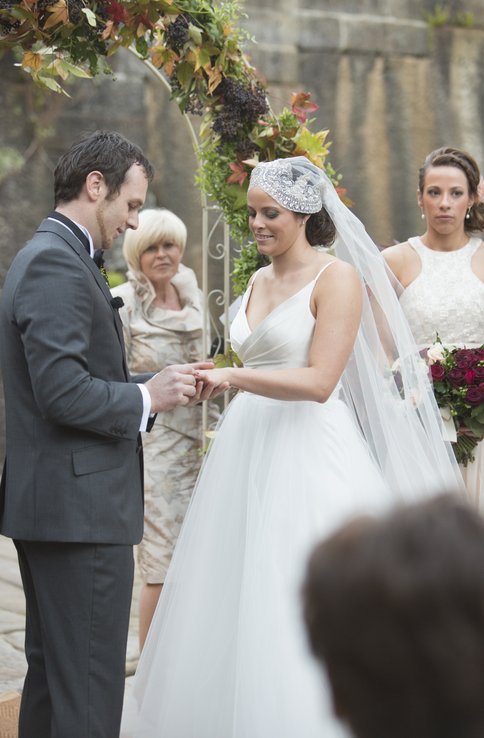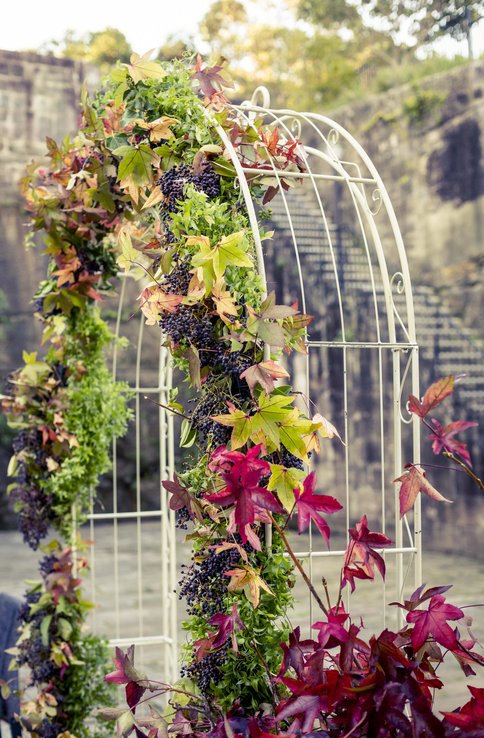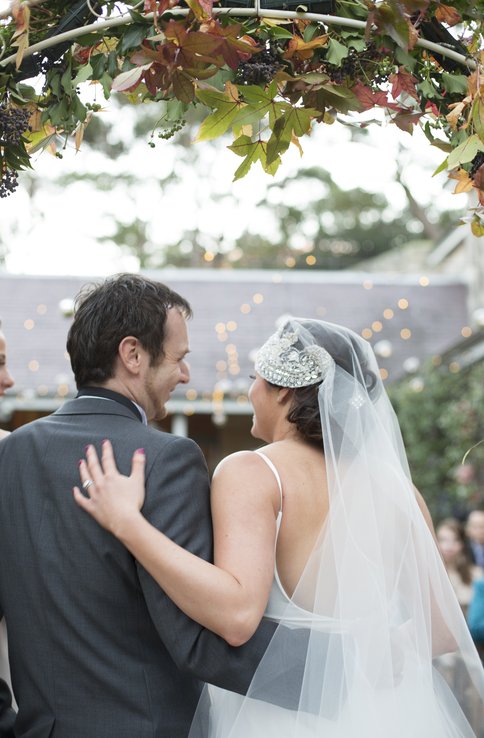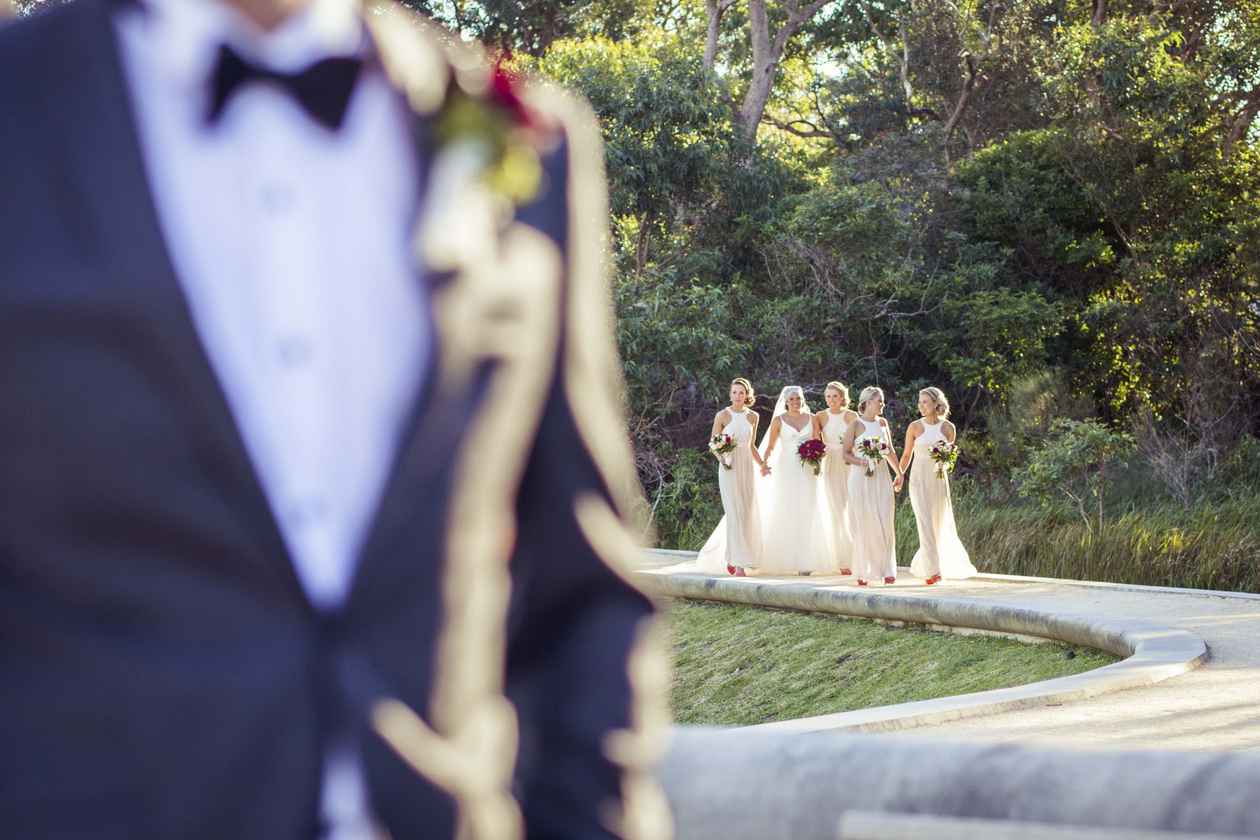 After finding her dream gown, "the designer showed me some amazing veils, and this is where I absolutely fell in love with my headpiece and found my 'something unique and different' to wear on the day," Sarah said. "In the future, I am planning to pass this down as a family heirloom." 
The couple broke with tradition and held pre-wedding photographs given that their ceremony was due to start at four in the afternoon.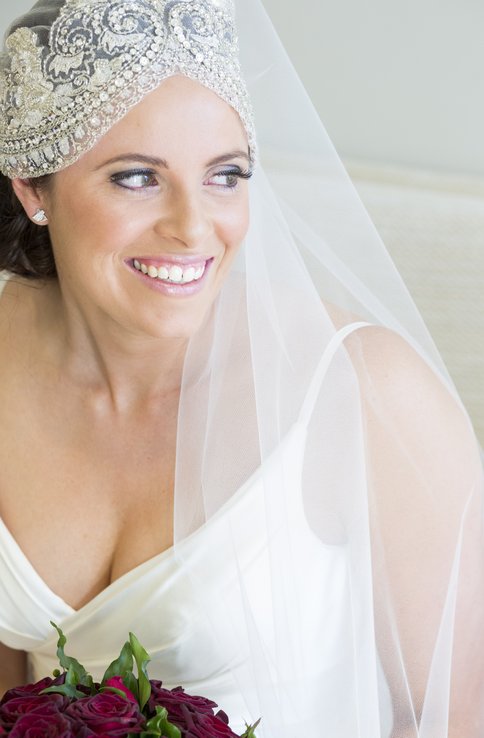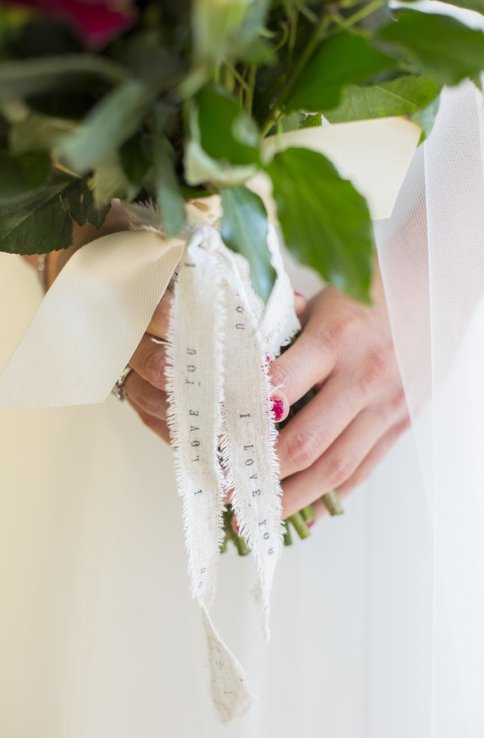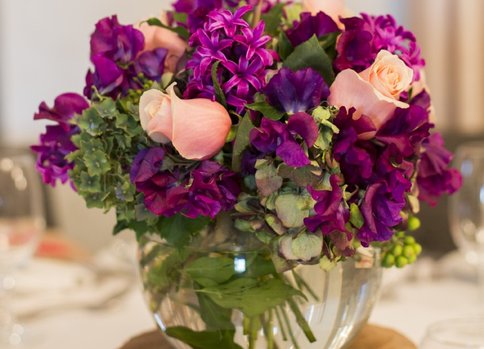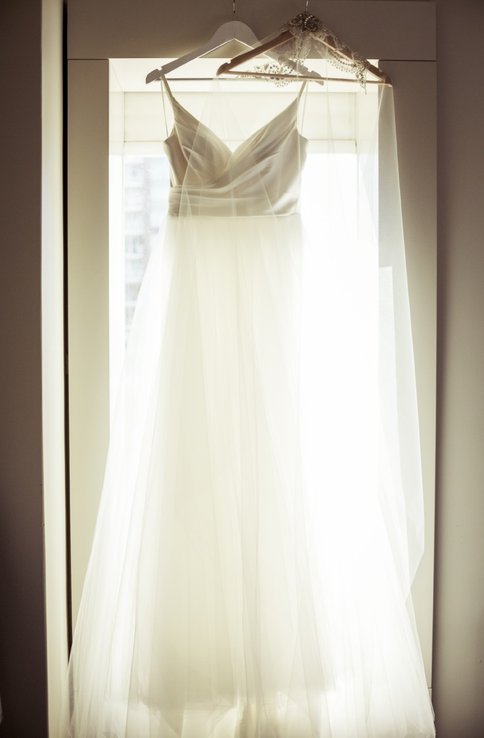 "This obviously meant that we saw each other prior to the ceremony, however we arranged to meet at a lookout in order to make it extra special, and our photographers and videographers captured the moment we saw each other for the first time," Sarah said. "It was a special moment for us and our families to experience, and it allowed us to be a little more relaxed during the ceremony."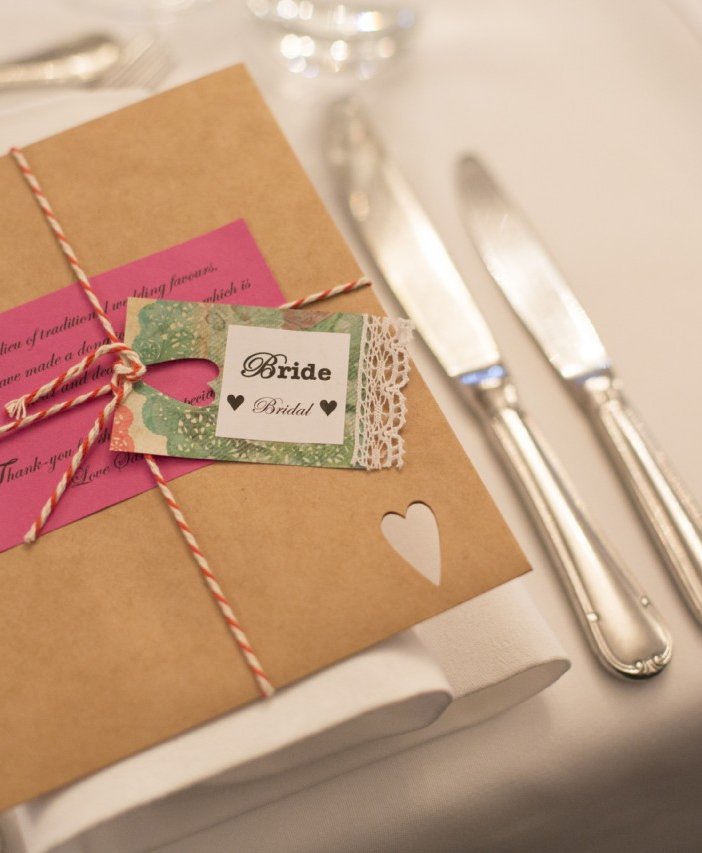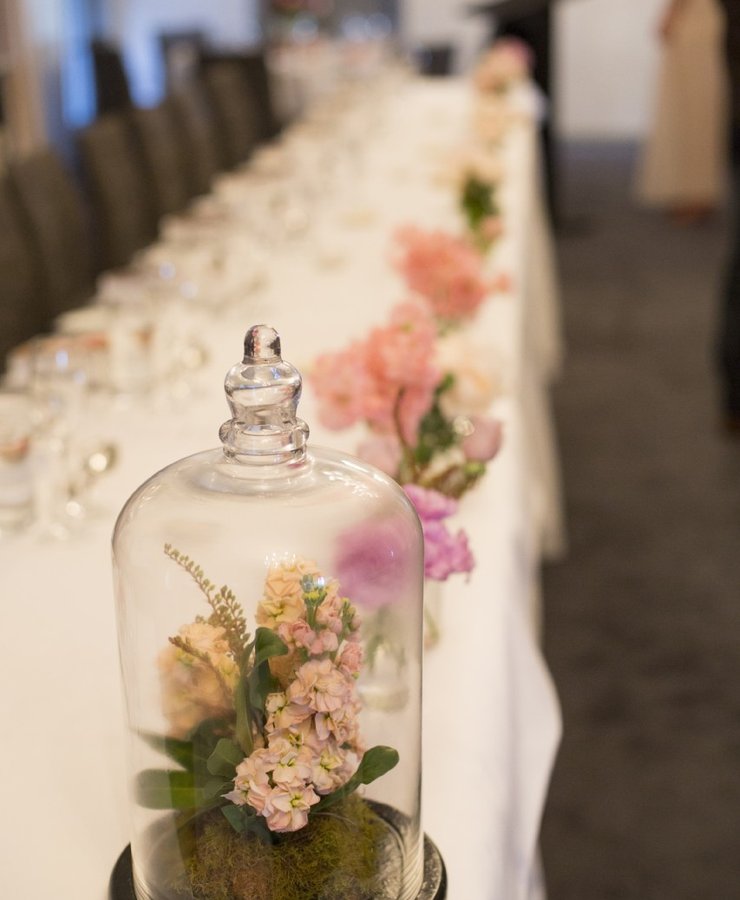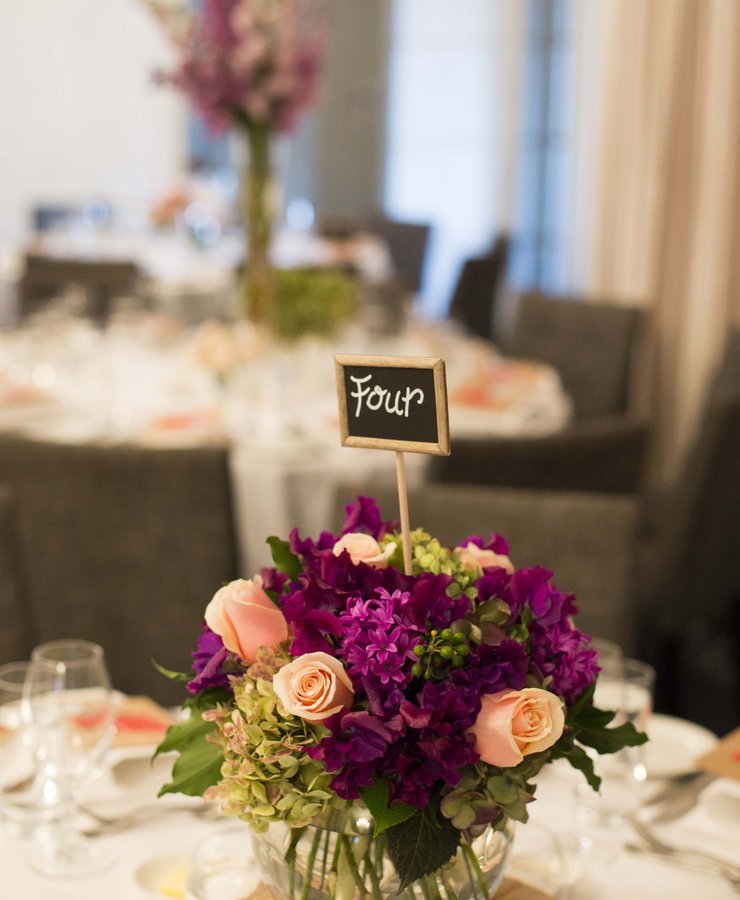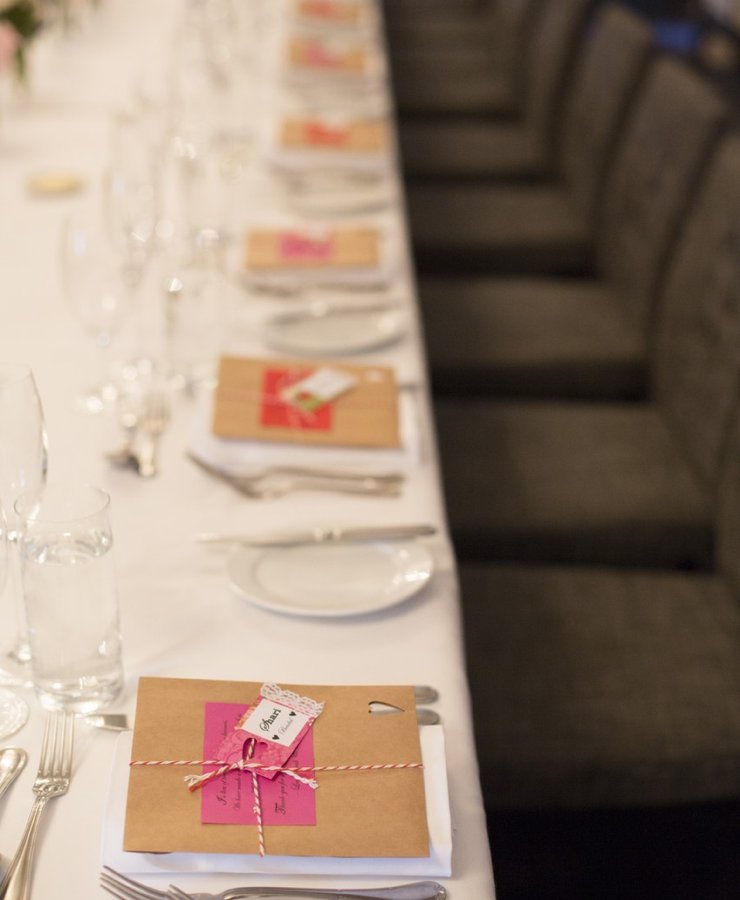 And besides, the best surprise was yet to come, with Dayne announcing the couple's baby news during his reception speech. 
"We had managed to keep this a secret from most people, so it was a special moment sharing our news with our guests for the first time," Sarah smiled.
Looking for more inspirational wedding stories? Visit Real Weddings to find your perfect wedding venue in Sydney!