We first saw each other when we were in Year 11 at school and Sam was one of my friend's date to the formal but we never actually met. We properly met when we were 19 through some mutual friends when we were just out of high school. It was one of our friend's birthdays and Sam turned up late in his brown jacket and joined us for some drinks after the main event. We ended up sitting next to each other at the bar – but he didn't say much. After a few weeks our friends set us up on a movie date and the rest is history!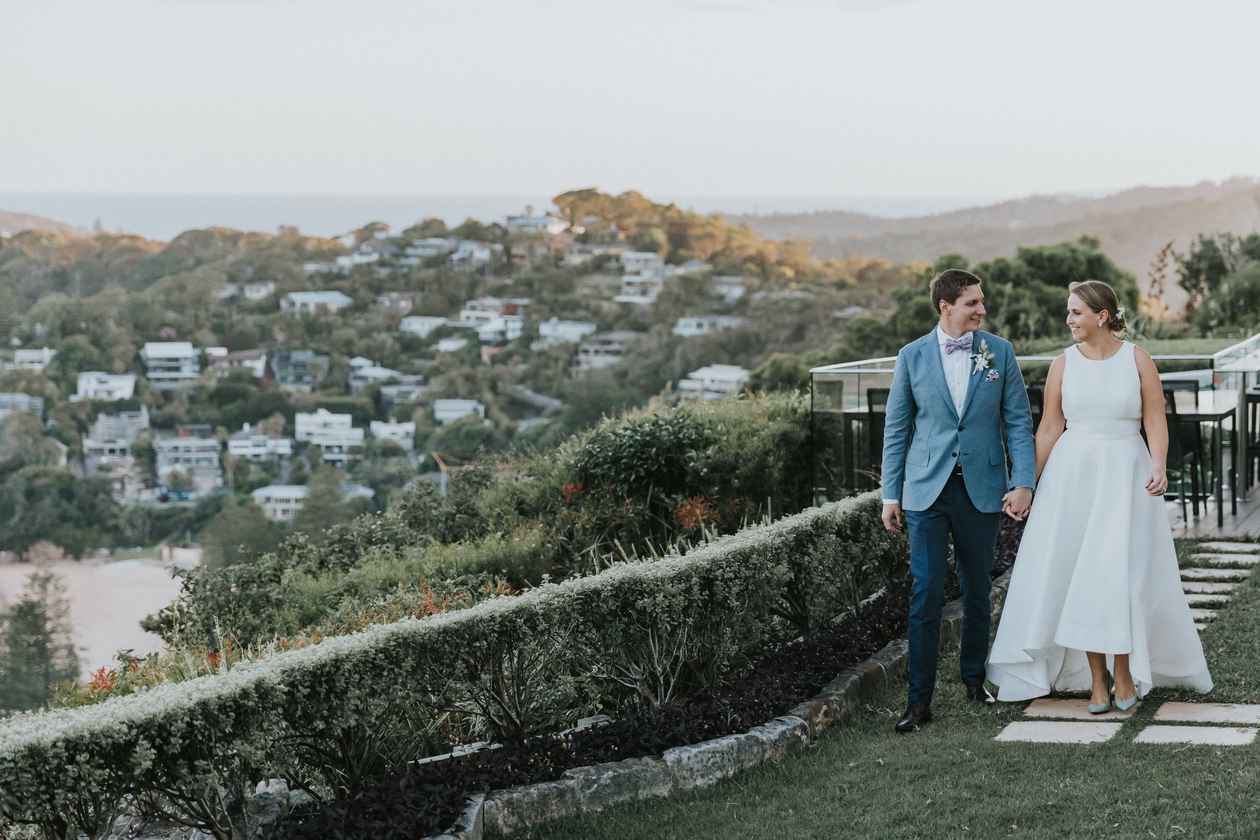 Tell us about the proposal. 
Sam had been pestering me all week about going for a run around the harbor in Sydney which was one of our usual weekend activities. But we both hadn't run in a few months and I kept putting him off. Eventually, we settled for a walk up to our local café via the scenic route around the reserve at Cremorne Point in Sydney. At one of our favorite spots, he slowed down and called out a cruise ship that was in the harbor. At this point, I knew what he was planning so I made it easier for him and went and stood on the rocks while he wiped his bag off and pulled out the ring. He proposed on one knee on a perfect Sydney Saturday and we celebrated with breakfast. He had also planned on a surprise dinner with our friends that night (who all knew about the proposal) – it was a perfect day that was very us.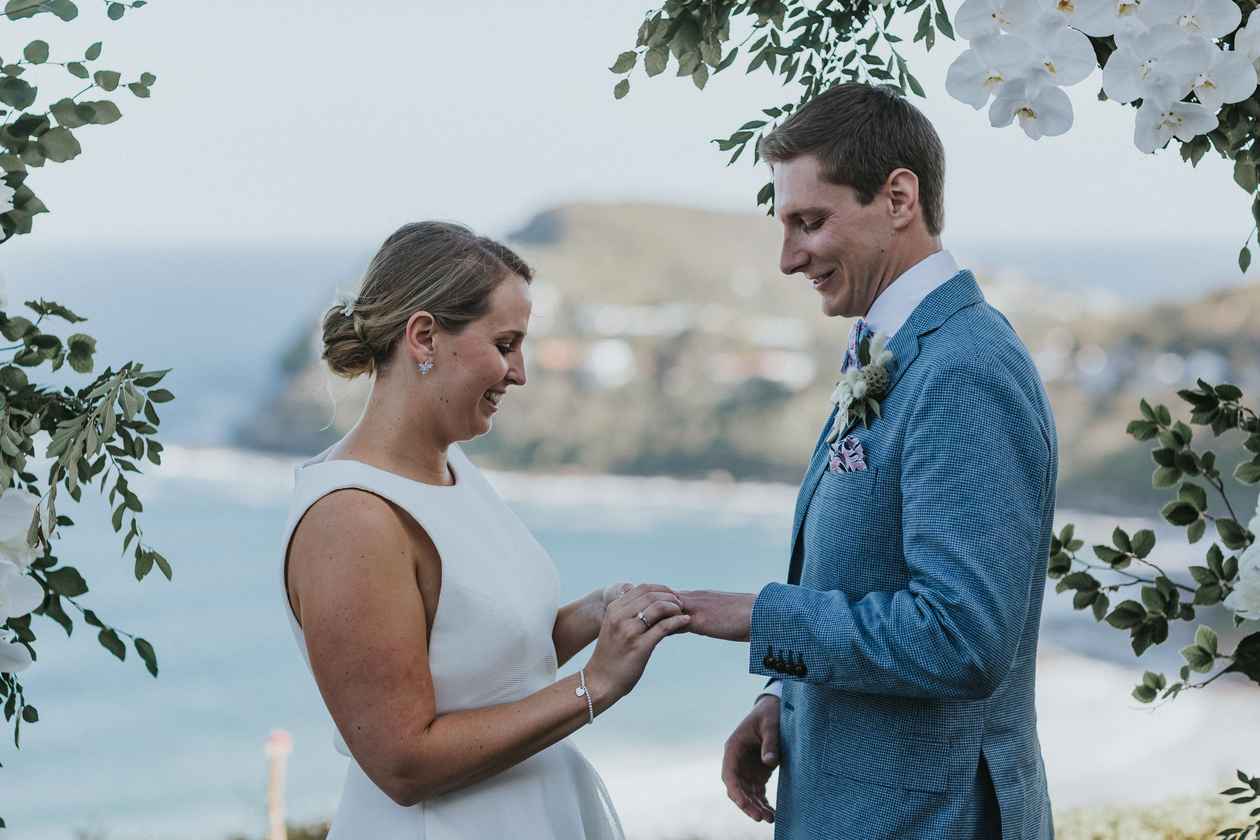 How did you choose your Venue and location? Why?
Well firstly with the location, we wanted to make a weekend of our wedding and Palm Beach was the place for us to do that as it was close enough to Sydney but far enough to make it feel like a real getaway. Palm Beach was also a special place for both our families and has always been a place where we have been able to relax.
With Jonah's, the choice was simple. The location is spectacular on the hill overlooking Whale Beach. We had our wedding on the lawn which overlooked the cliffs and then the reception on the terrace and adjoining room. The space works incredibly well with the area being one large indoor/outdoor connected space that allowed people to move freely between sitting down to eat and standing and having drinks on the terrace, which made for a very relaxing and enjoyable night. The team at Jonah's were also a key reason we decided to have the wedding there. They were incredibly helpful and professional and made our night very relaxing with all the details covered.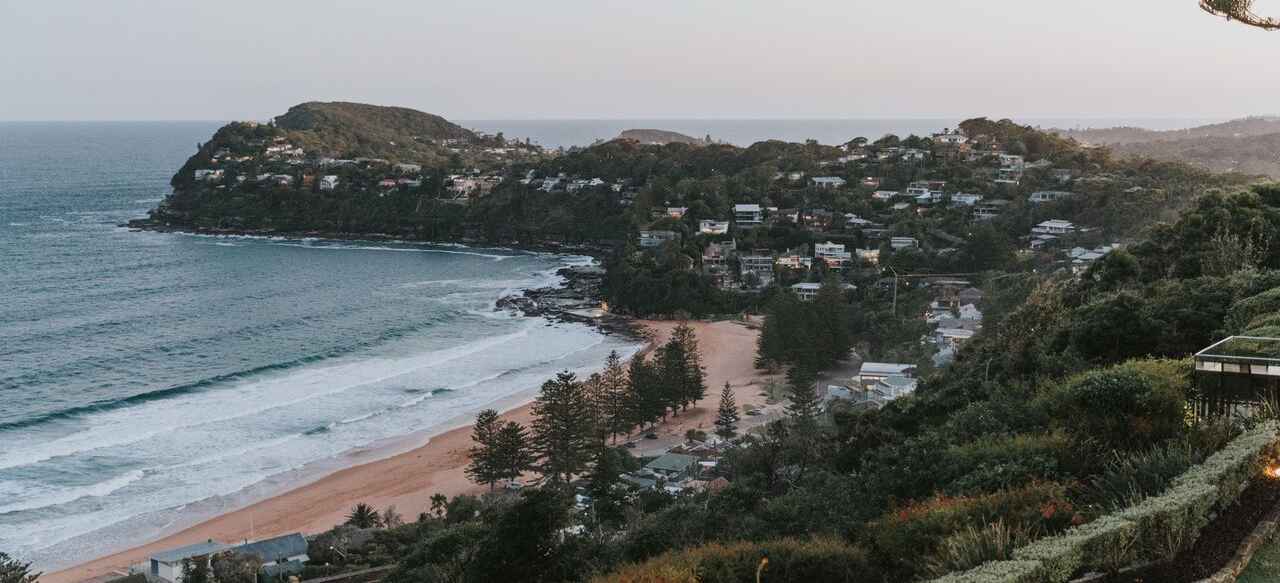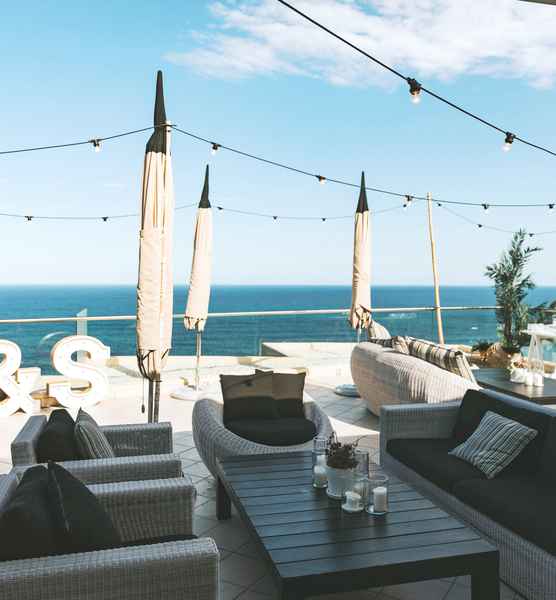 Tell us about your Gown(s) / Suit(s) (style, how you found it, what you loved about it). What about the bridal party fashion choices?
The Gown – I wore a Suzanne Harward dress that was one of the first dresses I tried on. I was down in Melbourne for work and decided to pop in to try on their dresses and immediately fell in love with the dress I wore. It was elegantly simple, made of a gorgeous white mesh that was hemmed higher at the front and flowed through to a long train. It also had pockets which were a big win for me! It was a dress that suited my style and body shape while also working with the style of our wedding which was more relaxed than formal in style. I matched the dress with pale blue Louboutin shoes and simple diamond earrings. 
The Suit – Sam wore a dashing suit and bow tie combo. The suit was a two-tone combo of dark navy pants and a beautiful light blue jacket with a slighted checkered pattern, matched with a beautiful handmade Italian silk bow-tie which had a Japanese cherry blossom design which added a touch of pink to the combo. Sam can pull off the two-tone combos incredibly well and with the style of our wedding worked perfectly without being too formal for our beachside wedding. 
Our Bridesmaids wore beautiful pale pink dresses from Carla Zampatti while our Groomsman wore matching navy suits from MJ Bale.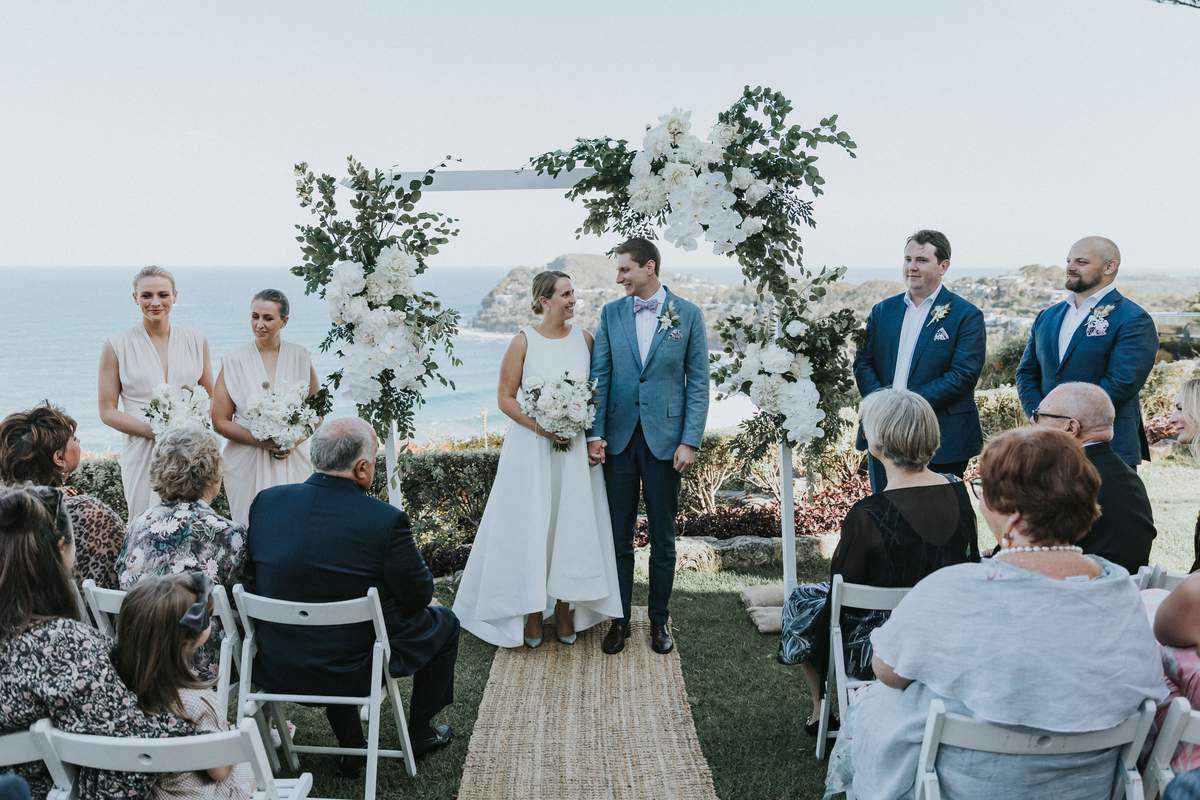 What Style / Styling did you choose for your wedding? (eg: colour scheme, flowers, stationery, cake, transport, details, themes, inspiration, the overall "look and feel")
We chose to have an elegant beachside style for our wedding. The color scheme was blue, greys and greens which was reflected in the styling done by Little Lane Events, the cake, and the flowers. The centerpiece was an incredible flower arrangement done by The Boutierre Girls which brought everything together. We had a drink station, hanging lights and crab pots with lights which all tied into the style. It's hard to go wrong with styling at Jonah's – with the view as the background you don't need much to create a dream wedding.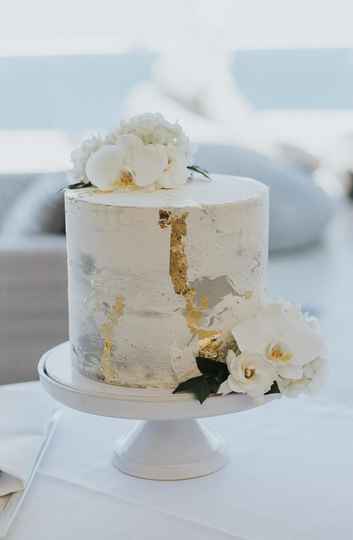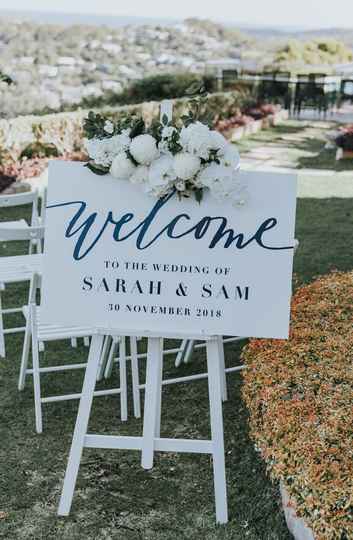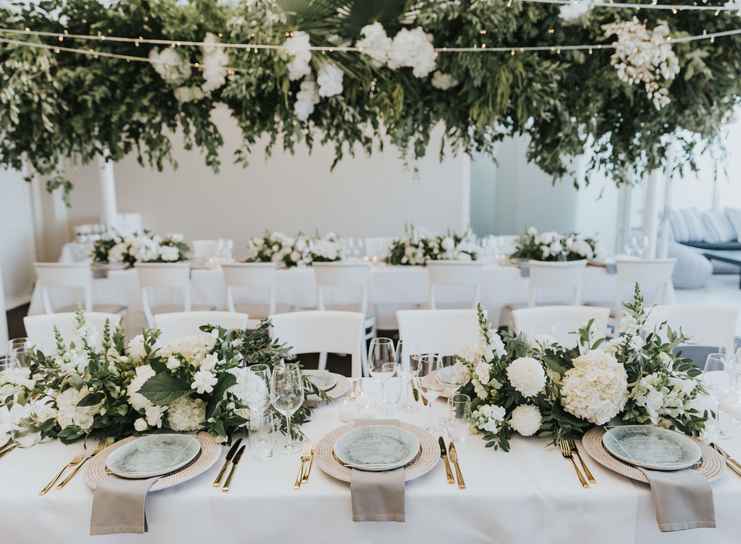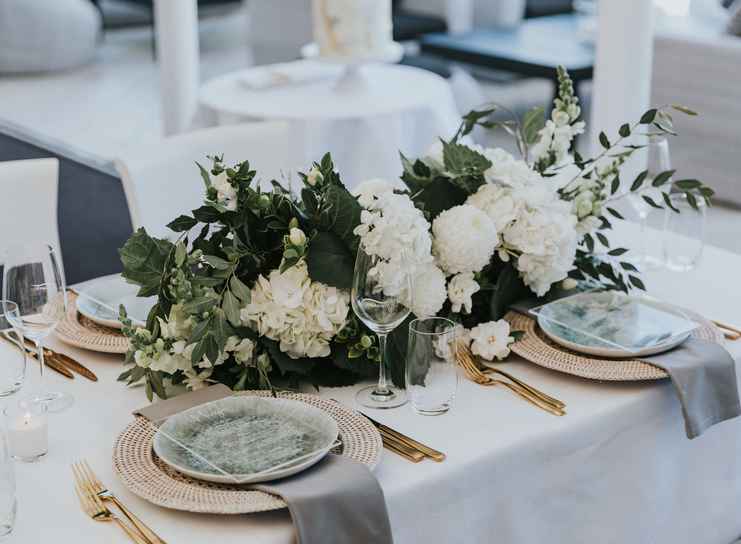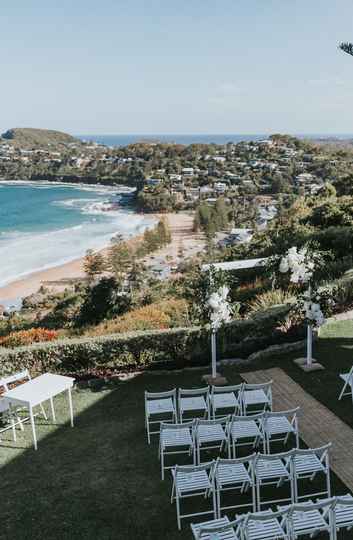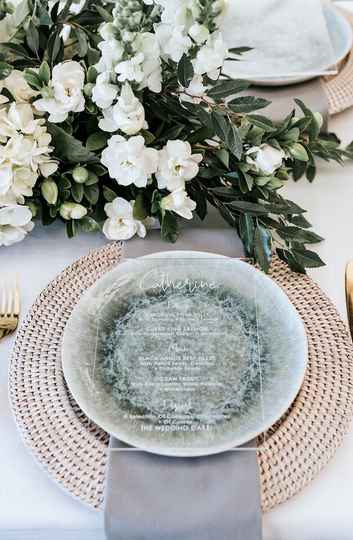 What were the highlights of your day?
The highlight for us was our reveal before our ceremony down at Whale Beach. It was a perfect time to have that moment to ourselves and soak it all in and to enjoy some champagne with our bridesmaids and groomsmen. It made the ceremony a lot more relaxing as we had already had that time to ourselves.
But to be honest, the whole day was a highlight from the ceremony to the speeches to enjoying drinks and nibbles on the terrace with plenty of laughter and enjoyment. There was a moment right near the end of the wedding where we were all sitting and standing around the M Cee, drinks in hands, trying to answer a list of questions he had put together for the Heads and Tails game we played during the reception. Everyone was laughing and enjoying themselves – it was an incredible moment that summed up the night perfectly.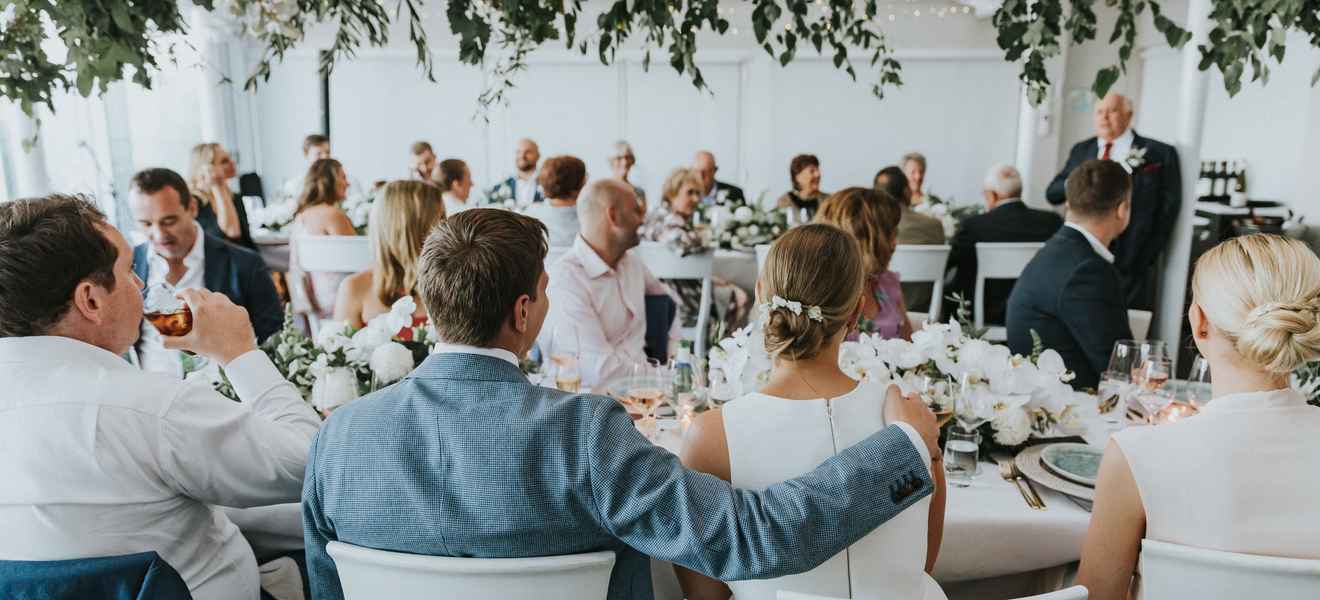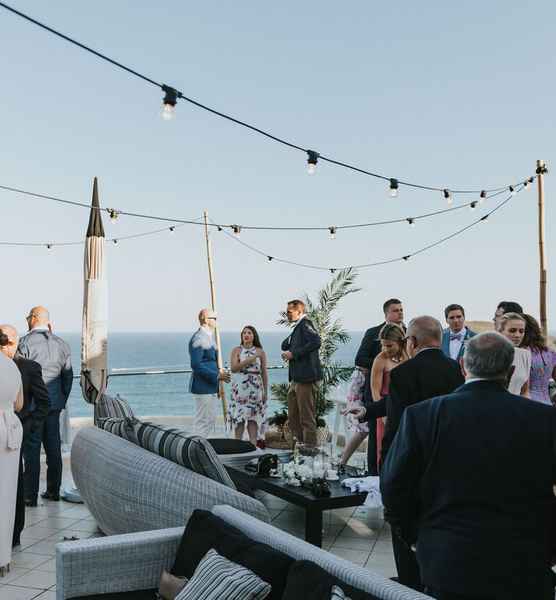 Where did you go for your Honeymoon? Why?
We spent close to a month travelling around Japan, including a lot of places off the beaten track. Some of our favourite holidays have been in Japan when we went there to ski, and there is so much to explore in Japan outside of the ski fields and the major cities so we decided to go back and explore areas that we wouldn't have been to on a normal holiday to Japan. We went to some fairly remote areas where no one spoke English and had some incredible experiences, food and sake.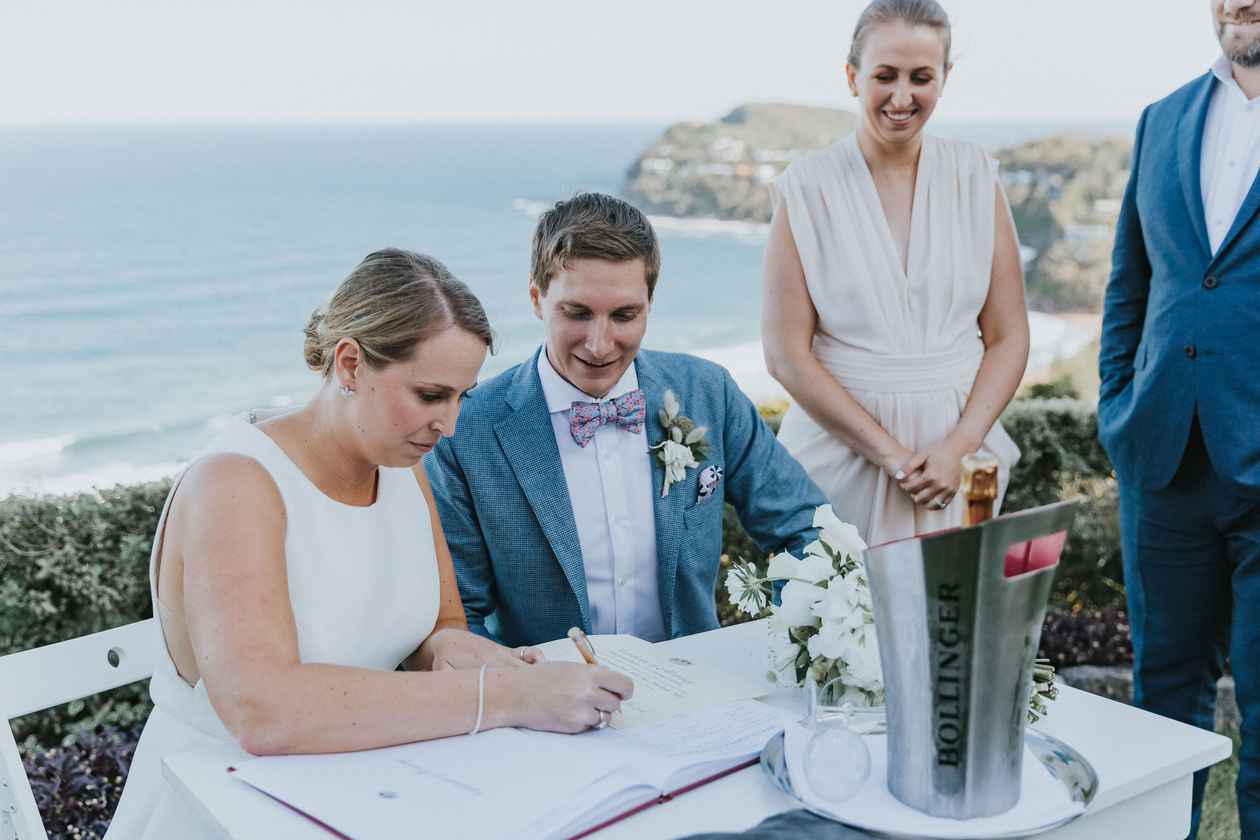 Do you have any advice for other couples?
The day does really go fast, so make sure you get to steal those moments away for just the two of you so you can soak in the big moment together.
Also, trust in your team of suppliers. They have done a lot of weddings and will know exactly what to do and if something goes wrong how to fix it. Trusting in them takes a lot of stress out of the day and you can really enjoy all the moments.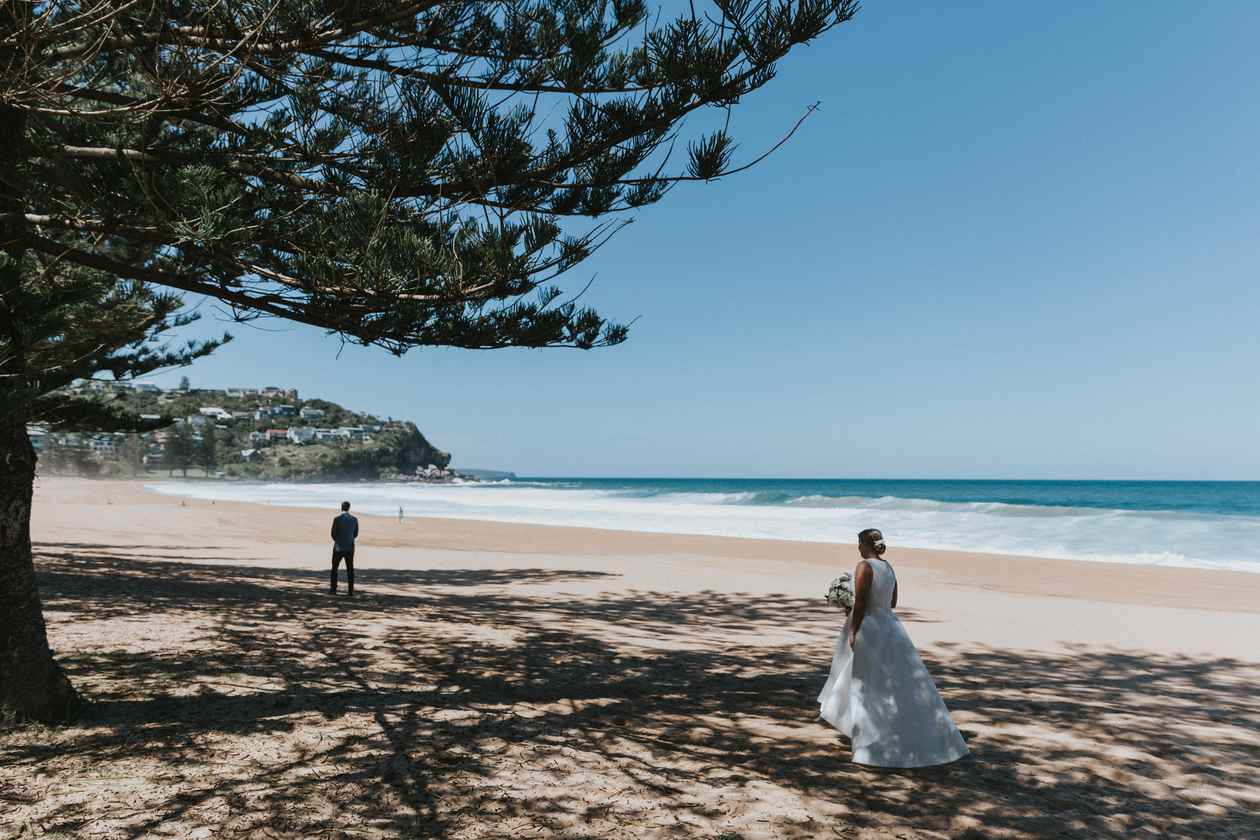 Is there anything else you'd like to add?
We had a great group of suppliers who made the day exceptional. The team at Little Lane Events were exceptional in styling the venue, organizing all the little details and supporting me before walking down the aisle. Emily at Boutierre Girls and her team did a sublime job with the flowers which were one of our favourite parts of our wedding. And all of it was captured beautifully by our photographer Jono. It makes having a wedding easy when you have such a great group helping you out. 
For more inspirational wedding stories, Visit Real Weddings to find your perfect Sydney wedding venue or get your obligation free quote today at Jonah's Whale Beach!