There was a playful emphasis on colour and vibrant florals at Solza Sarakinov and Simon Crow's wedding in the sculpture gardens at Heide Museum of Art in Victoria. Delight in the details of this wedding with its unashamedly bold colours and contemporary quirks.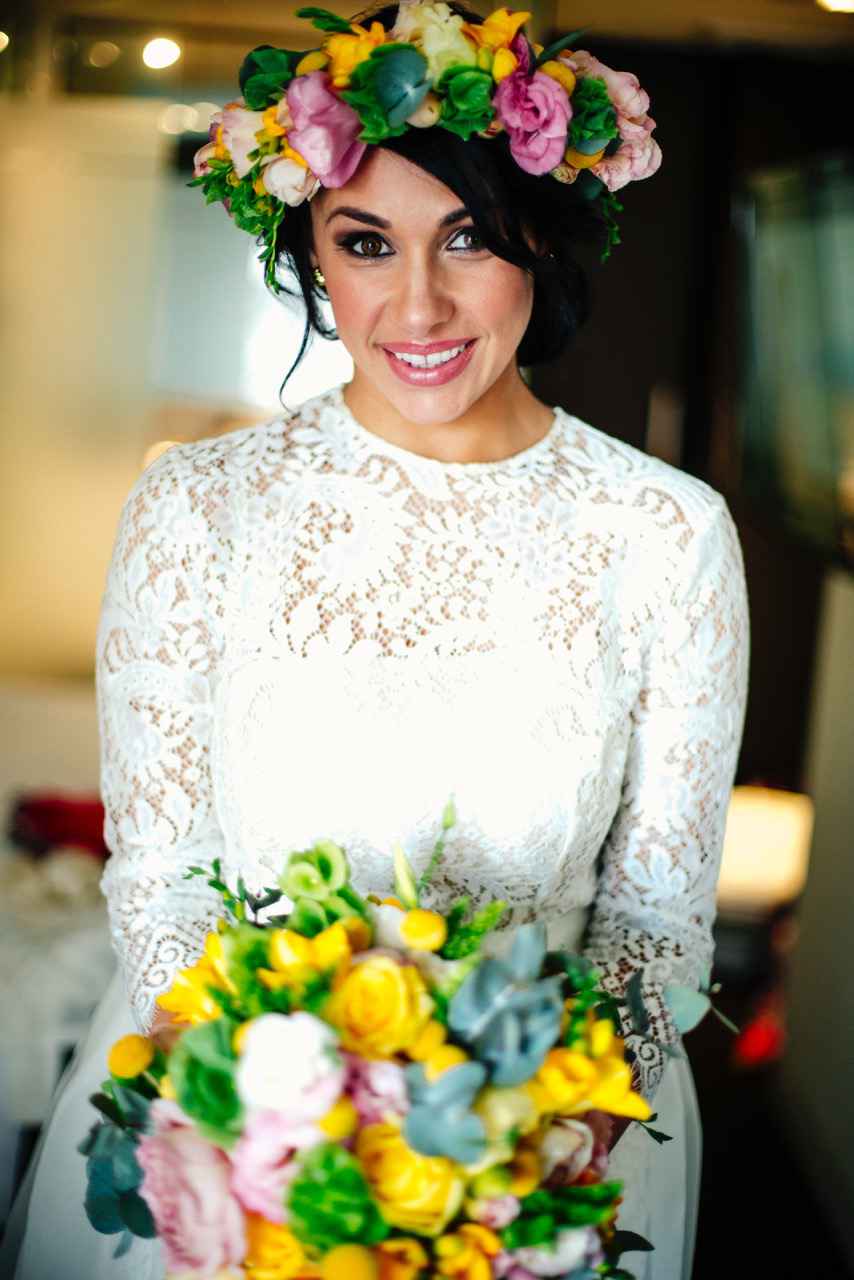 The theme for Solza and Simon's wedding was yellow and colourful florals. This idea stemmed from Simon's proposal in New York where he presented Solza with a yellow diamond ring. "Yellow is now my favourite colour," Solza said. "I'm also a lover of shoes and they were my very first purchase for the wedding." Solza bought a pair of satin yellow heels with encrusted crystal detailing. From there the wedding design was born.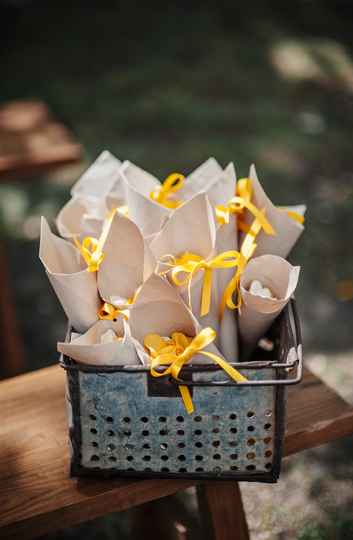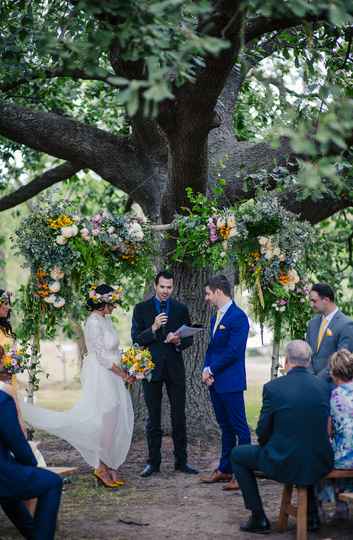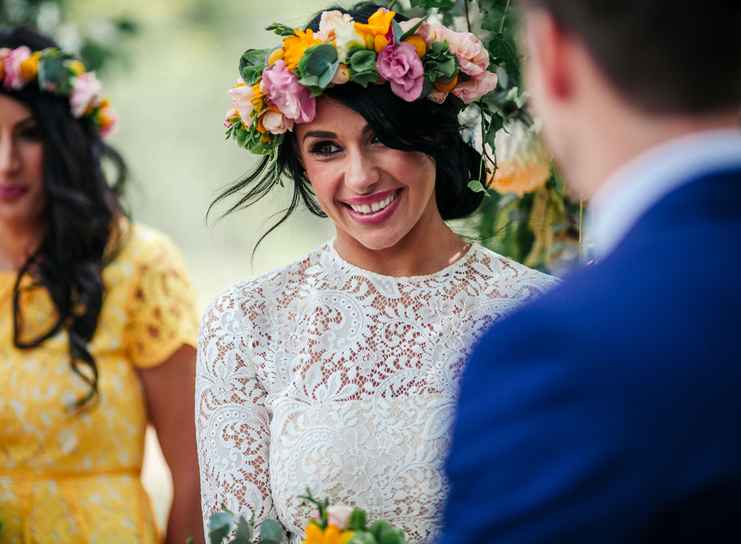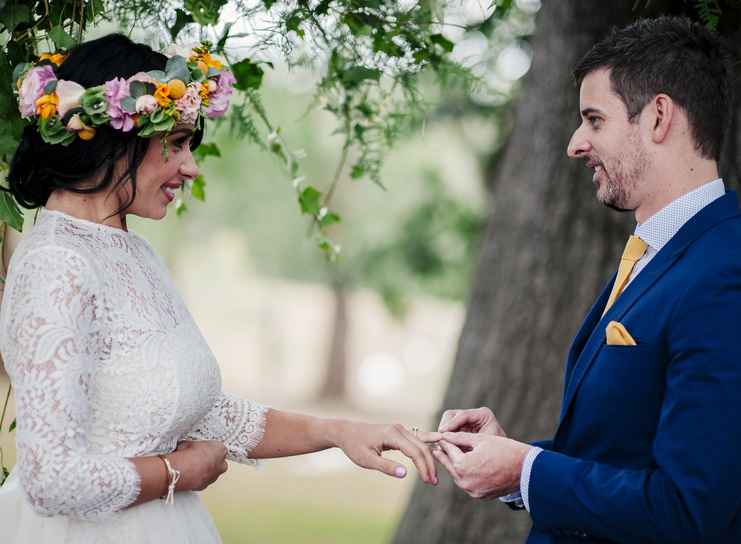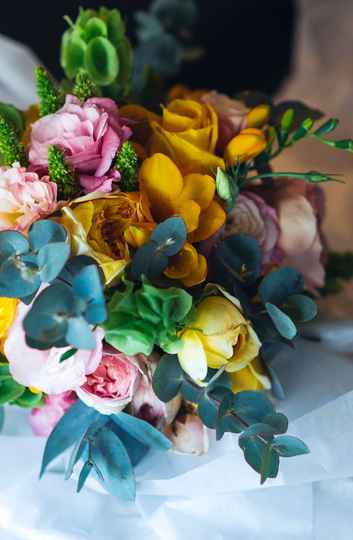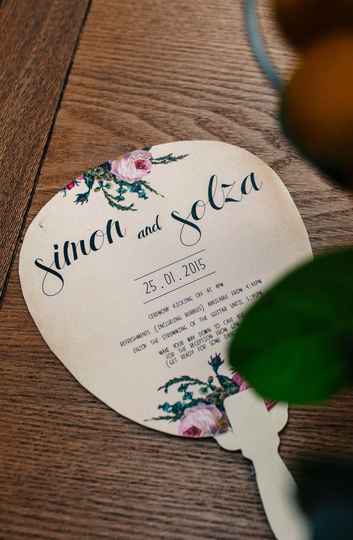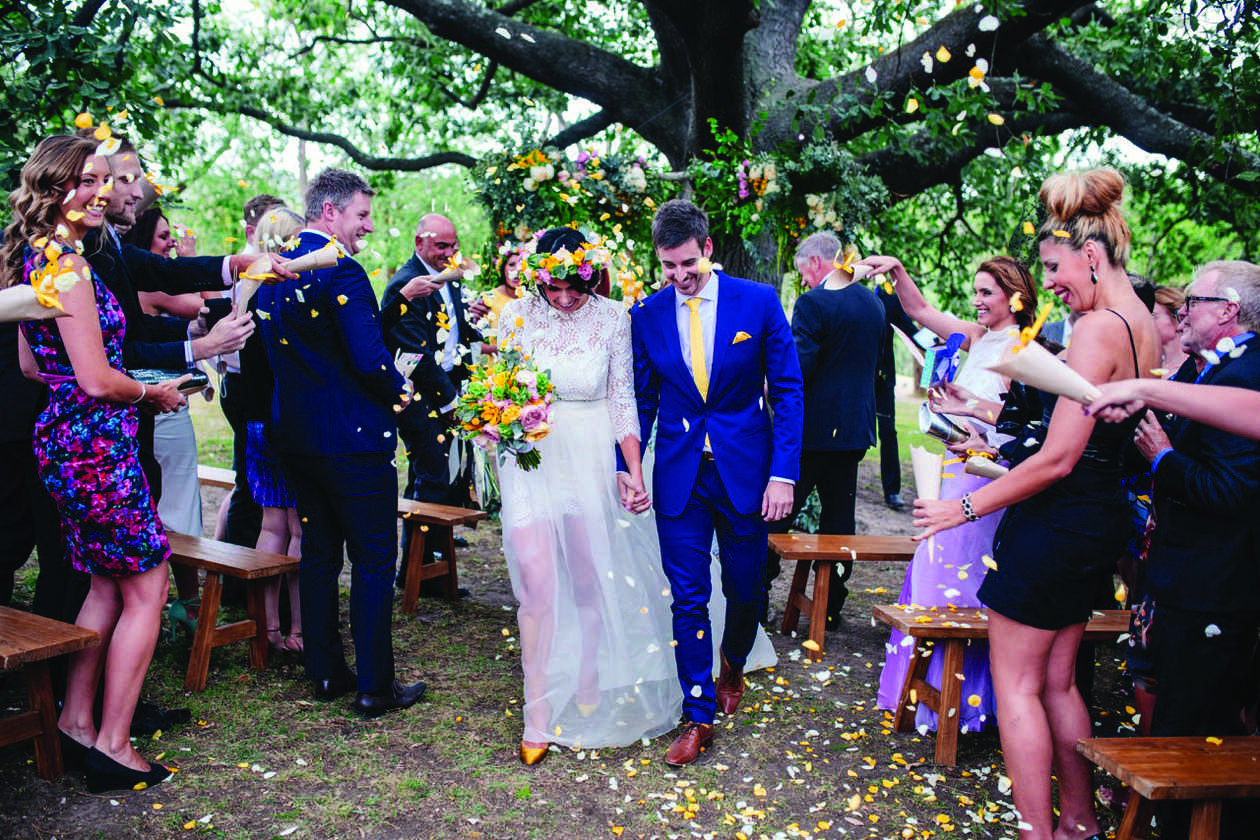 Solza and Simon had a stress-free planning period. 
"We wanted to create a low-key and elegant wedding," Solza said. The day was an intimate affair with a relaxed vibe that didn't sacrifice on style. The couple spent the most part of their budget on flowers in vibrant shades of turquoise, green, pink, orange and yellow. The day was buzzing with personality. 
"It was spectacular. The ceremony beneath the large weeping oak tree was a riot of colour."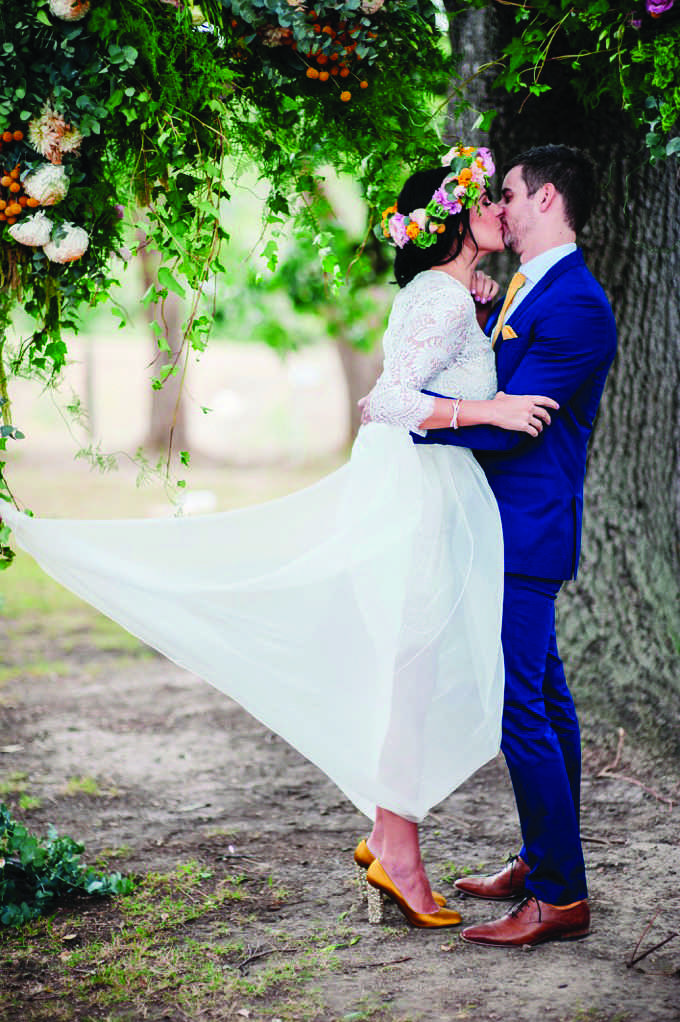 The wedding was a fusion of colour with bright floral arrangements that popped against the earthy, neutral colours of the furniture and decorations. "For the ceremony we had wood grain benches and at the reception we used oak coloured linen. As a result the flowers remained the focal point of the wedding styling." Cleverly thought through, Solza's dress was the only touch of white at the wedding.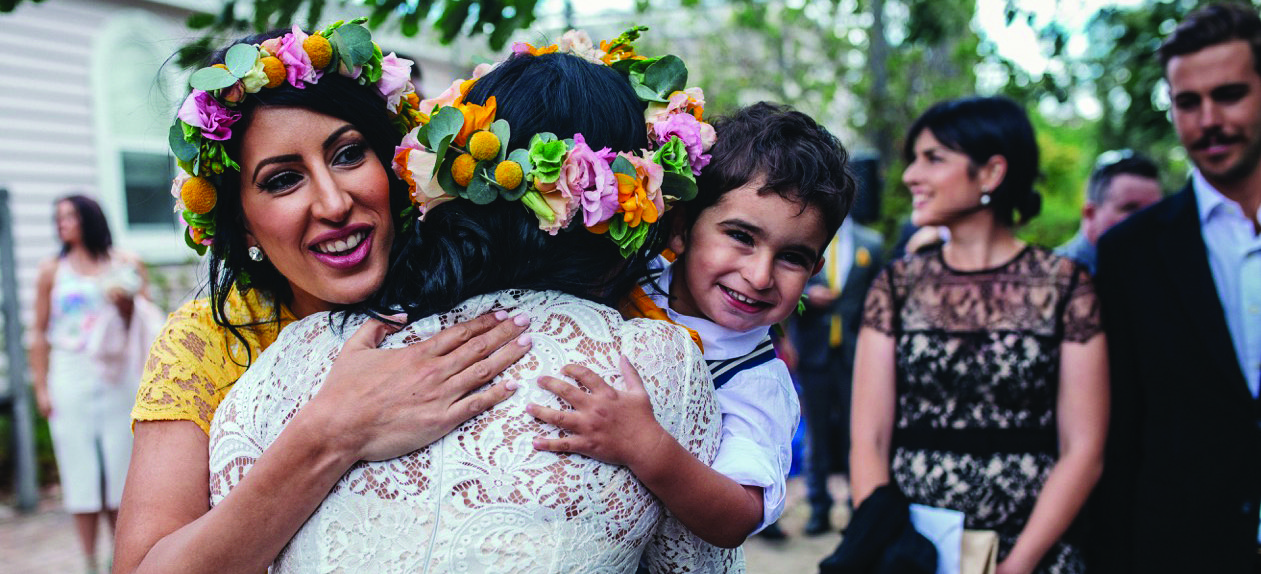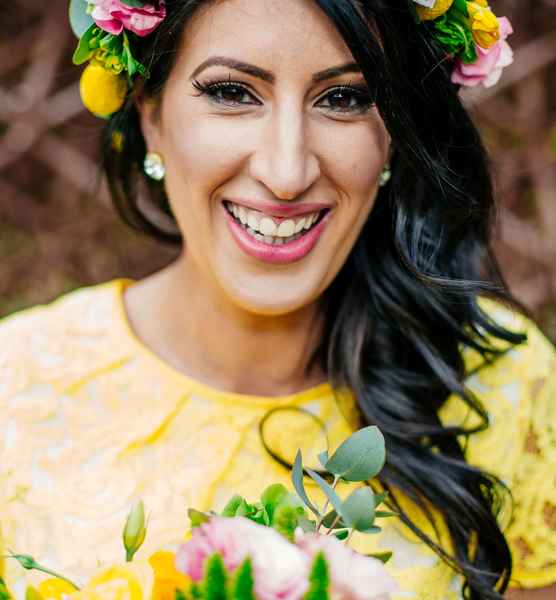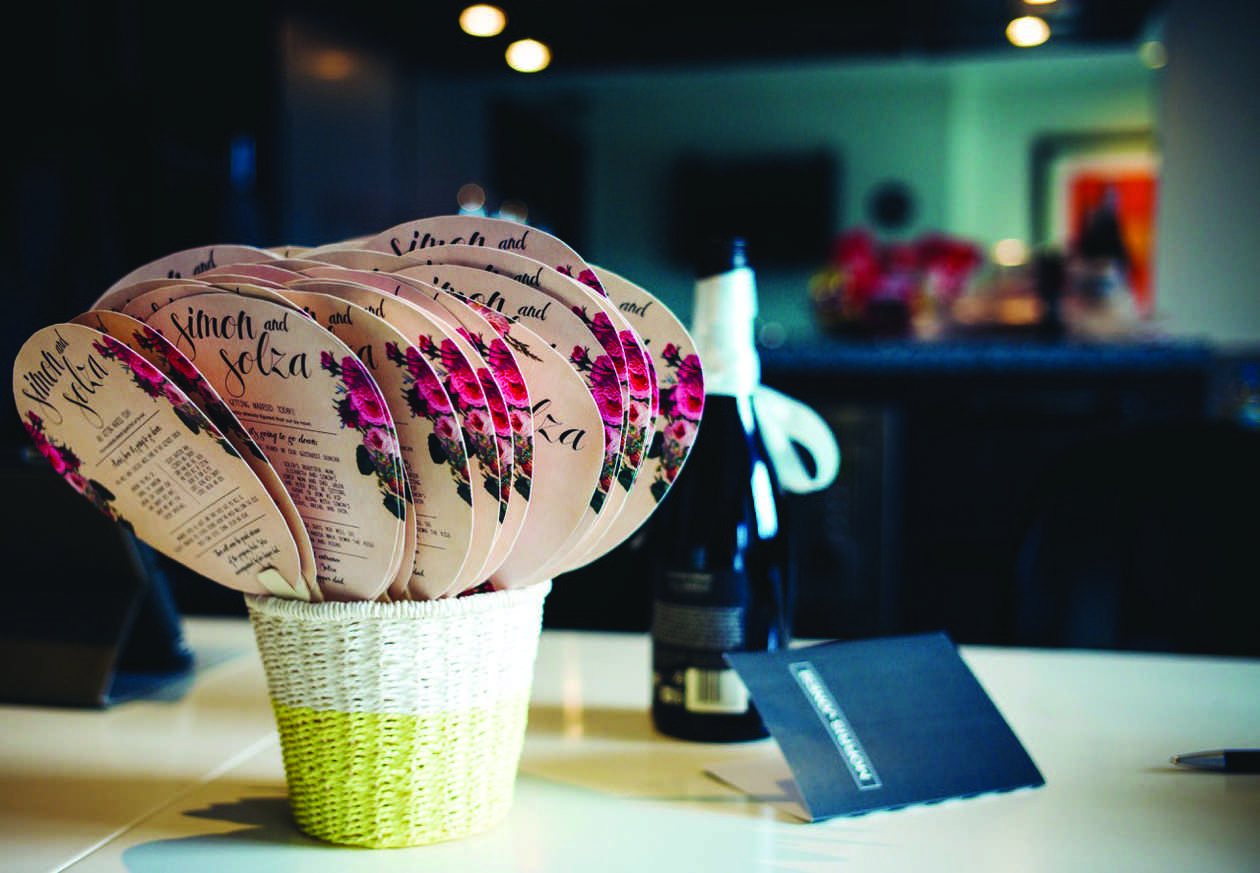 Not surprisingly flowers were the focus of Solza and Simon's wedding stationery. "Our invitations were designed with an array of colourful flowers just like the arrangements guests would see on the day. We also included a mini oil painted map with each invitation so guests could follow the paths to the ceremony and then the reception."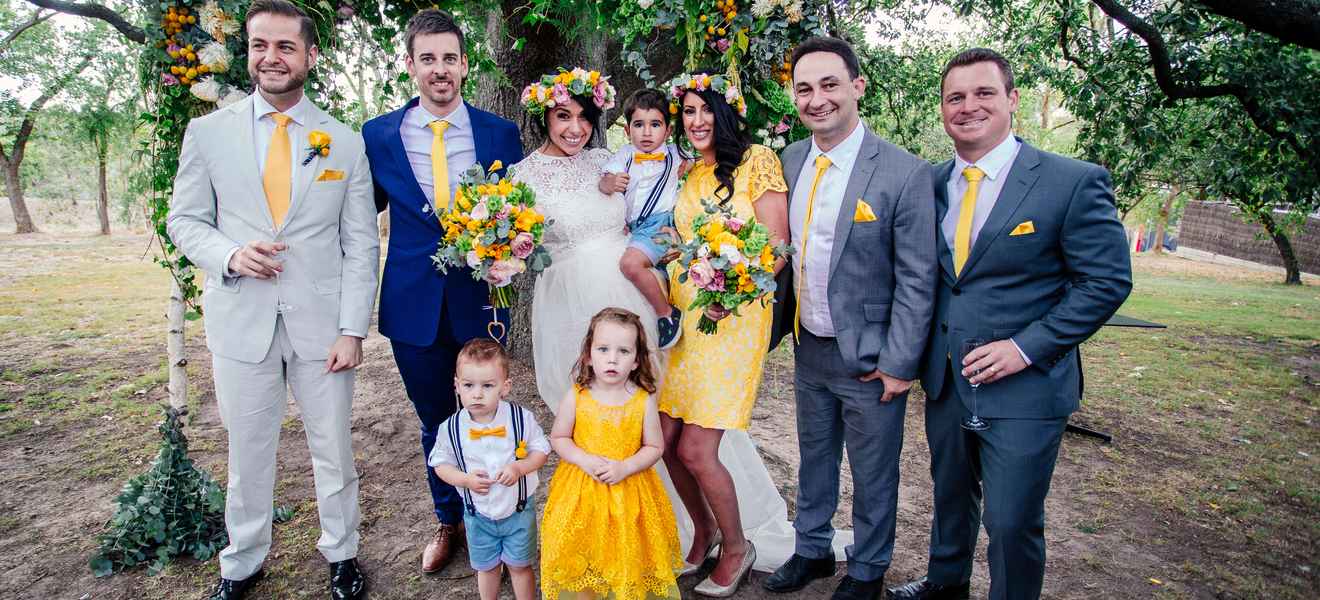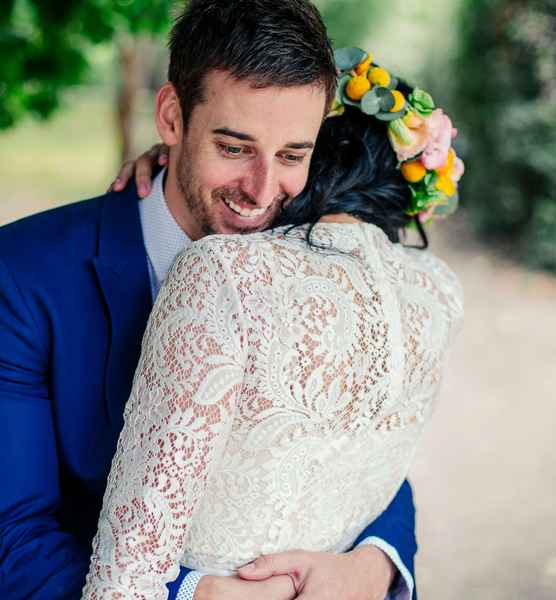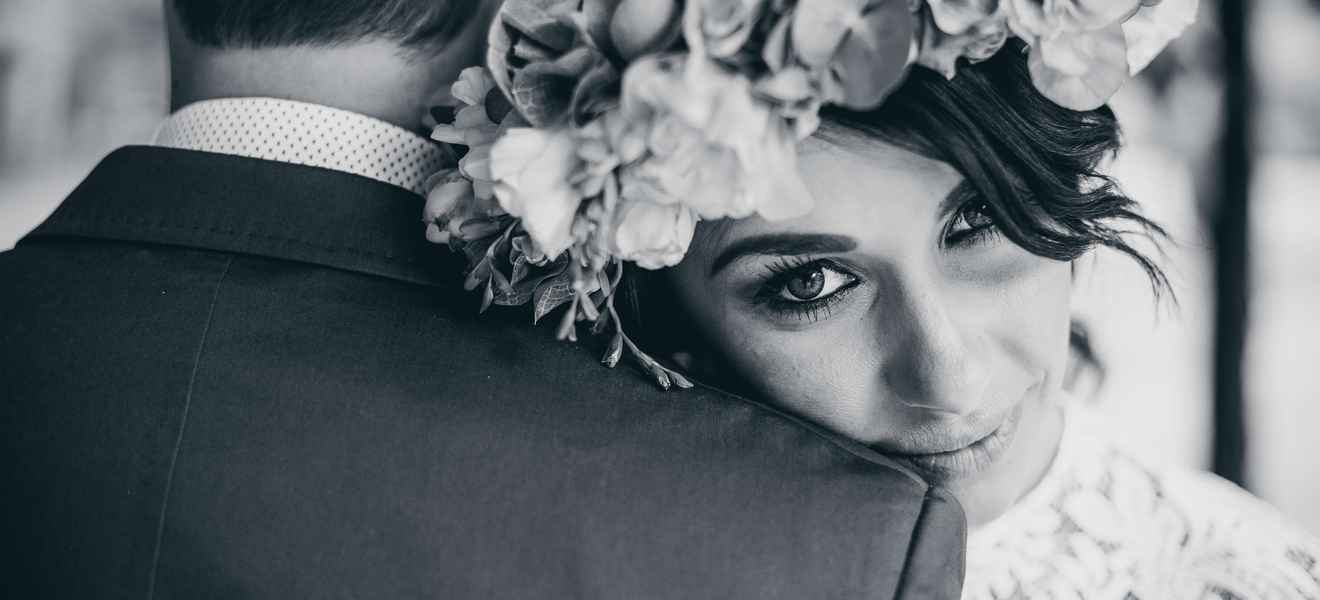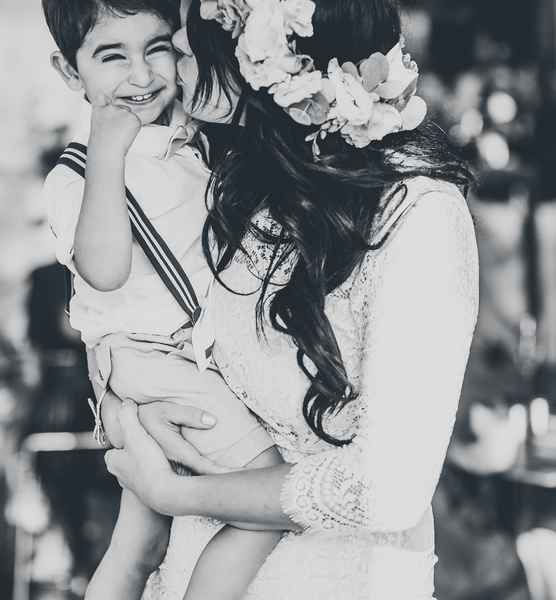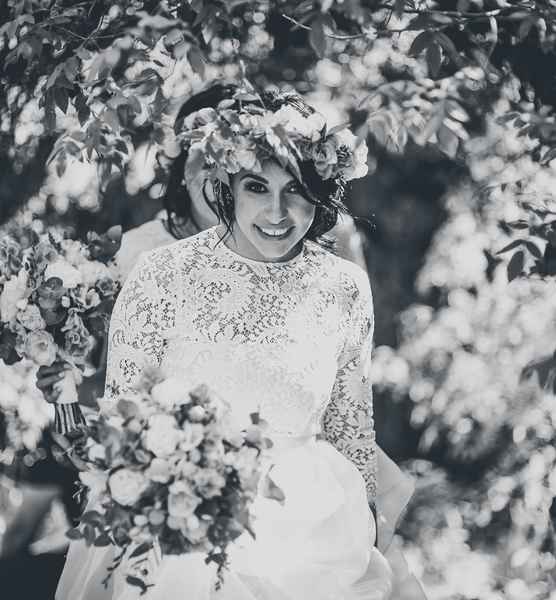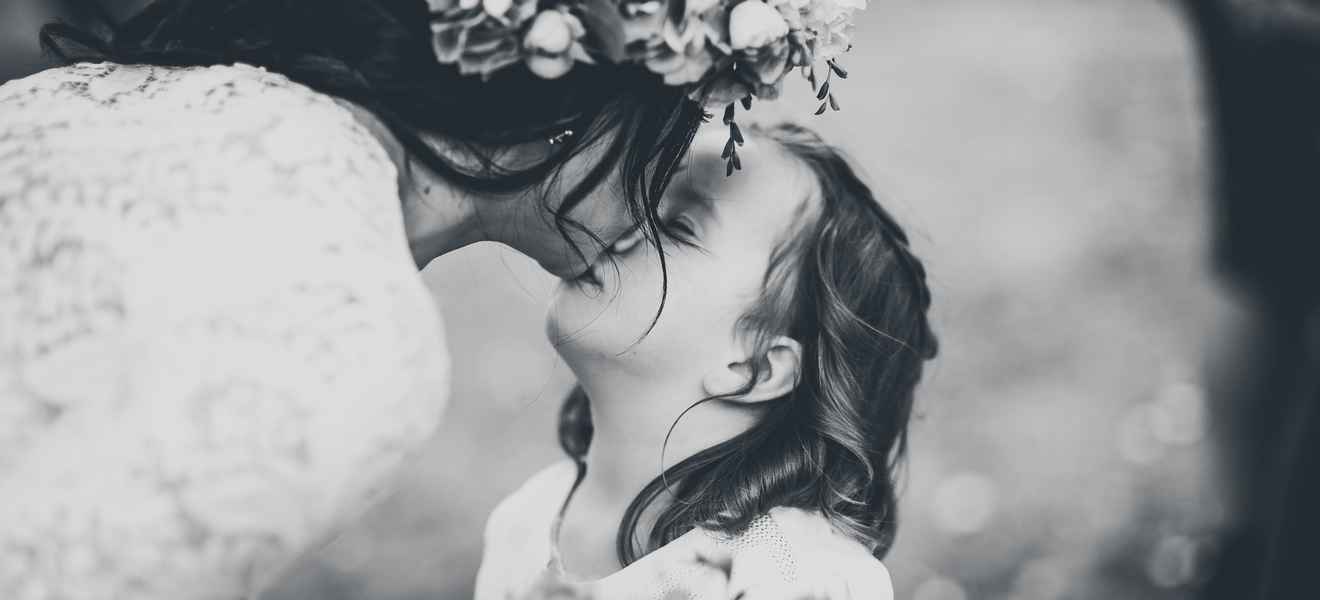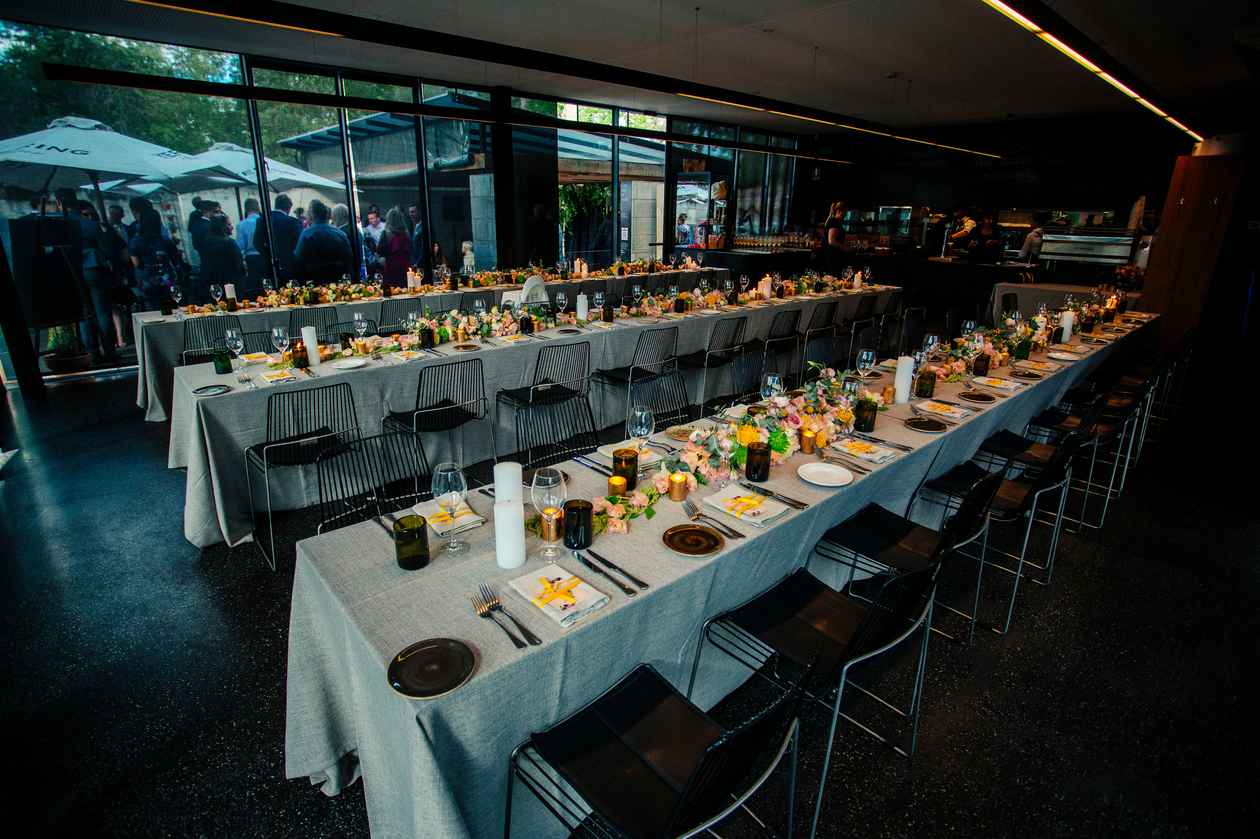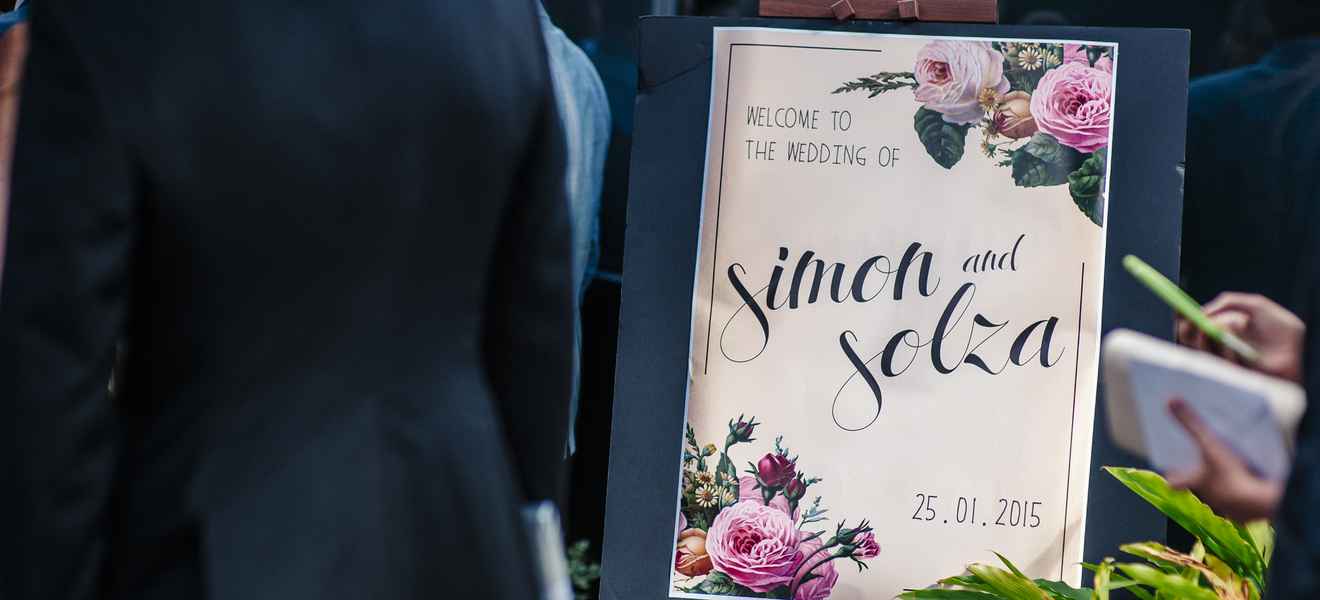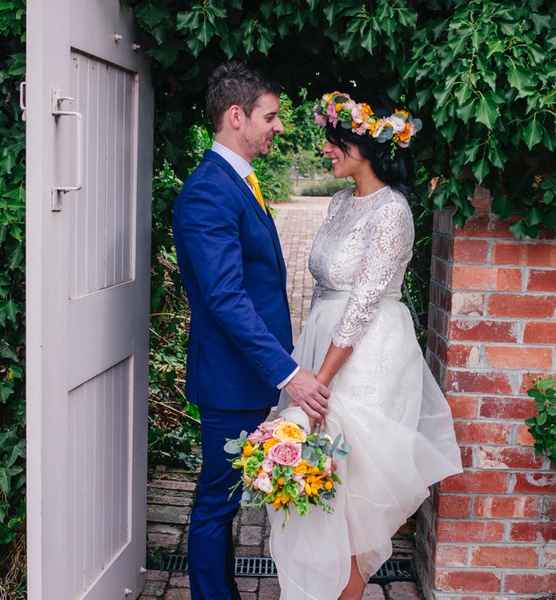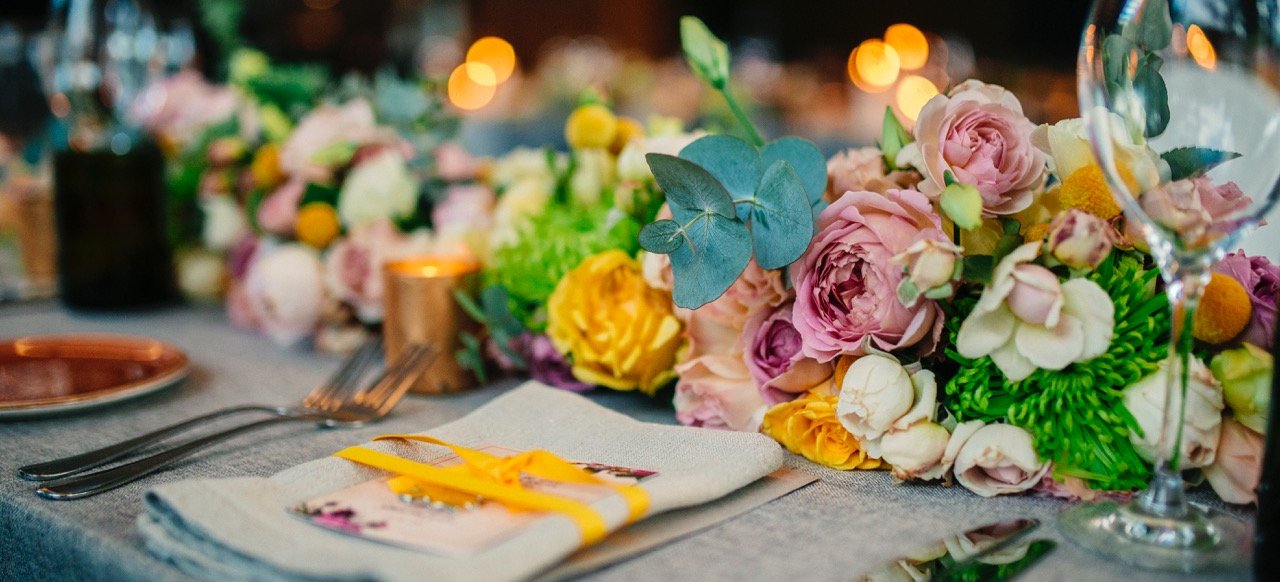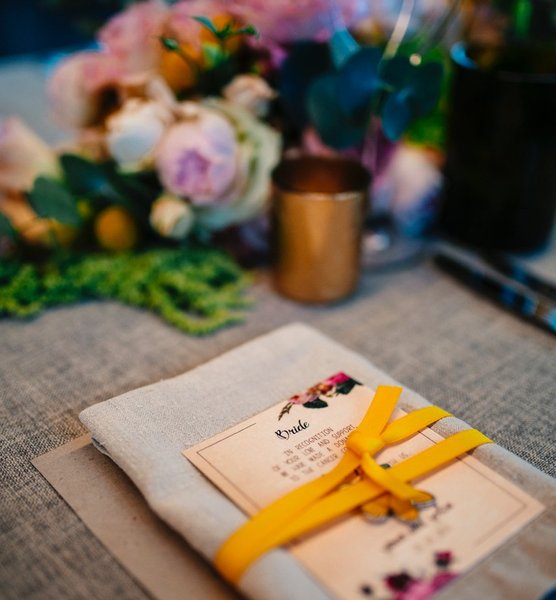 Solza's bridesmaids looked pretty in their golden yellow lace dresses and Solza herself was the epitome of effortless chic in her asymmetrical lace dress with silk tulle overlay and satin waist ribbon. "We took a modern approach to the wedding from the outfits to the decorations," Solza said. Simon too looked sharp in his indigo suit and white shirt. He wore a fine polka dot patterned tie with matching pocket square, yellow socks and tan leather shoes.