As John had proposed to Tess at the family residence in the Snowy Mountains, the property was the ideal place to host their wedding. "We wanted to get married in a place that held significance for us. When John proposed, he fished a bottle of chilled Champagne he had tied with string out of the cold creek in celebration. 
The Snowy Mountains is somewhere where we can always go back to and remember our special day," Tess said. "Our love of adventure and the outdoors brought John and I together and the Snowy Mountains is also where we enjoy many of these pursuits."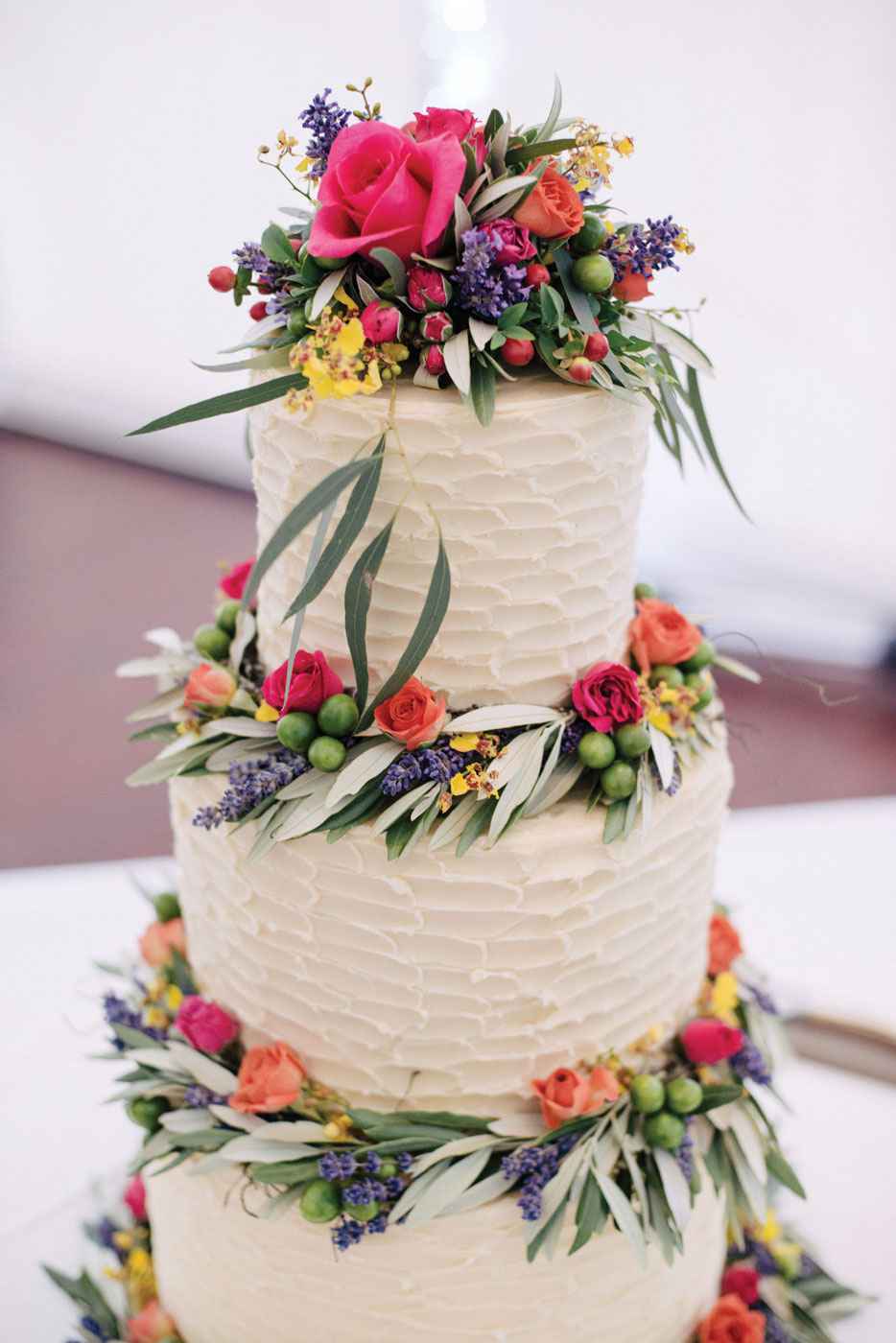 As Tess and John have both worked in project management, their wedding was always going to be a highly organised event with the help of countless spreadsheets and whiteboard brainstorming. 
As it happened, Tess and her 2 siblings were all getting married in the space of 12 months so their mother was also in full wedding planning mode.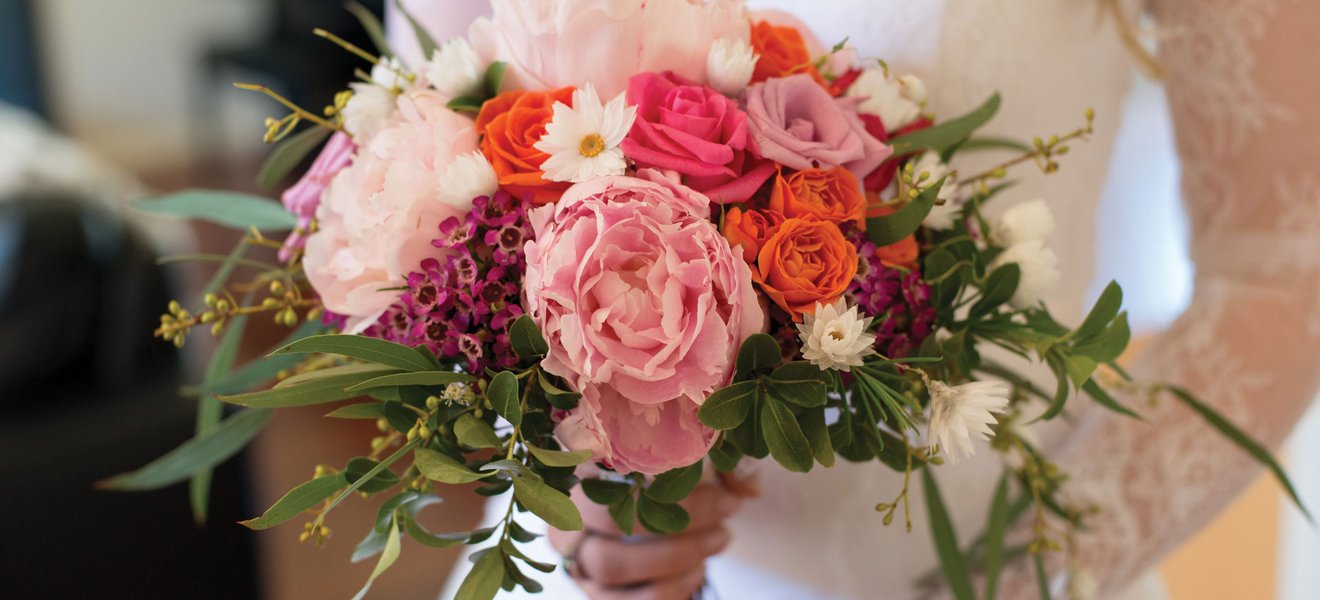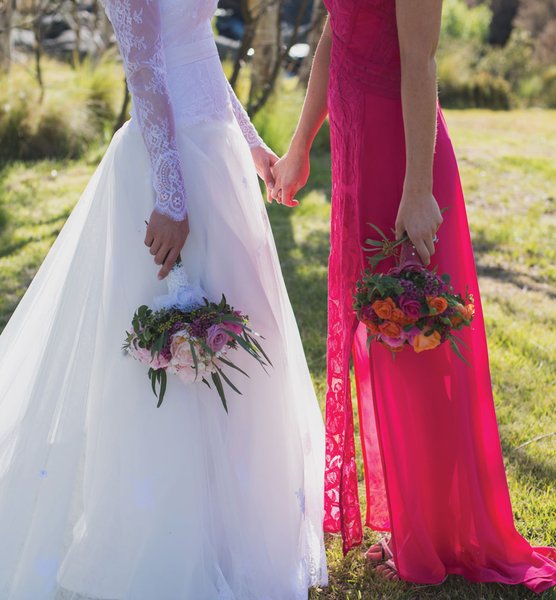 On a day with clear blue sky, Tess and John were married under the shadow of Mount Crackenback beside the creek where John had proposed. John and his groomsmen made their entrance riding retro bicycles across the paddock to the ceremony area and Tess' nieces followed in their lace dresses with sparkling silver shoes and handmade flower chain headbands.
"We wanted to create the feeling of being free and peaceful so we chose an open space surrounded by picturesque scenery," Tess explained. Guests looked on from hay bale seats which Tess had lovingly covered with patterned 'hippie' blankets.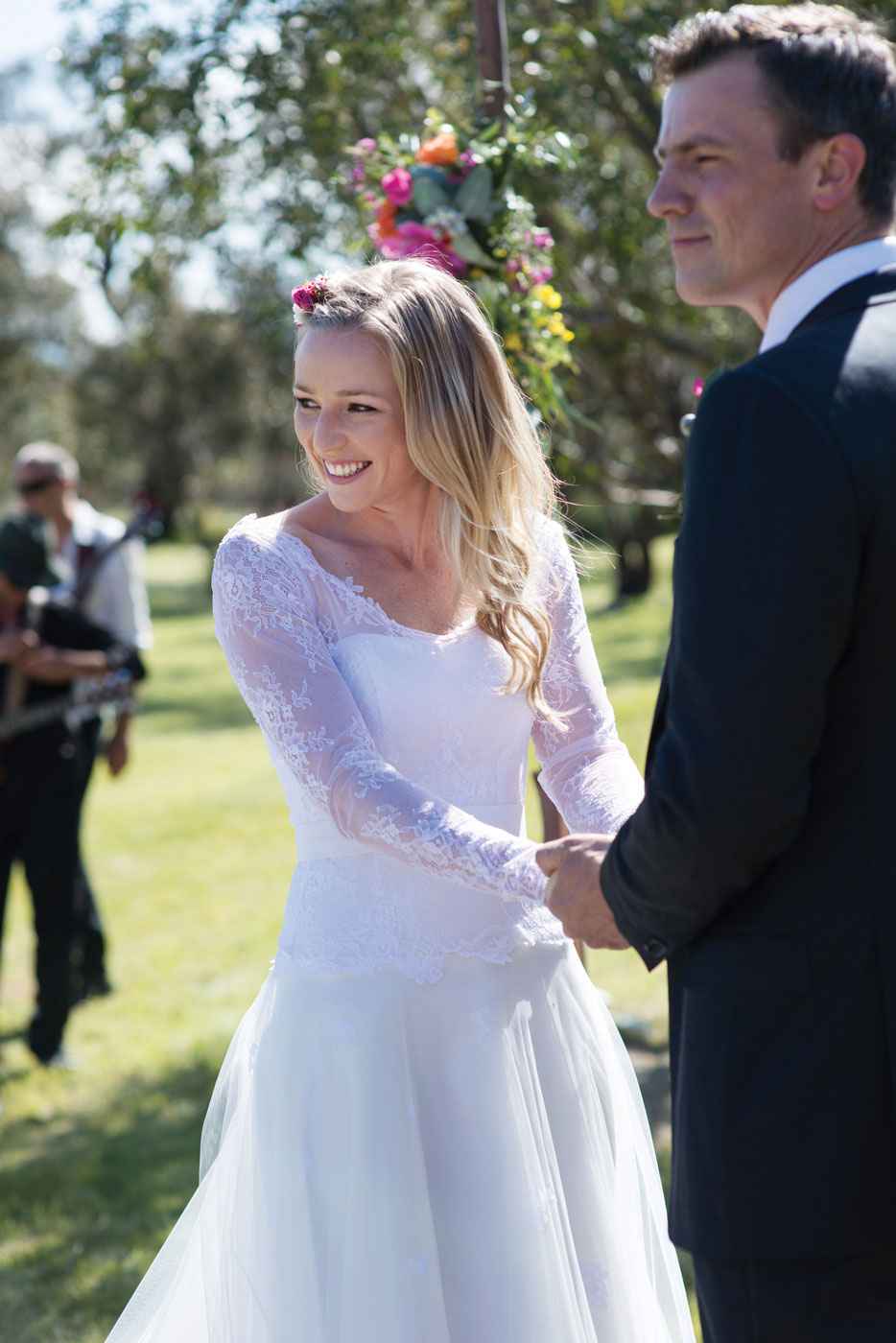 The colour scheme for the wedding included hues of pink, purple, yellow, orange, red and white. This rainbow palette contrasted with the dramatic backdrop of the snowgums with their silvery, twisted branches. "I was inspired by bohemian brides and weddings so our theme became 'refined boho'. We simplified the style to make it true to us."
Tess and John's ceremony was intimate, personal and quirky. "We wrote our own vows and made sure every part of the ceremony reflected who we are. After we had been announced as husband and wife everyone tossed confetti and the band kicked it up a notch by playing Sugar, Sugar by The Archies."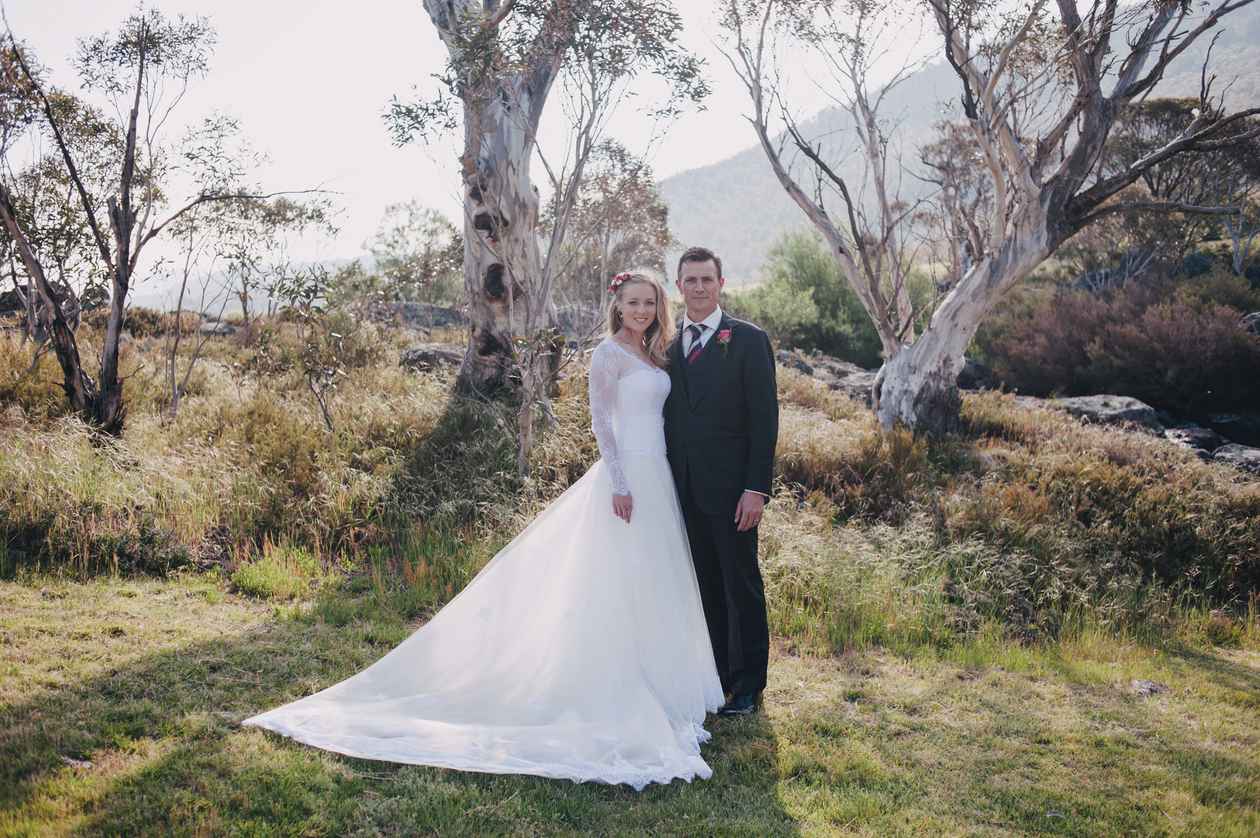 Solar lanterns lit the way to the marquee where dinner was served. The feeling of a large family meal was created with share platters of fresh produce, various meats and warm salads providing a gourmet spread. Guests were treated to the 2-tier, chocolate caramel marble cake with white chocolate ganache. Decorated with roses, eucalyptus, lavender and other blooms it reflected the beautiful natural surroundings.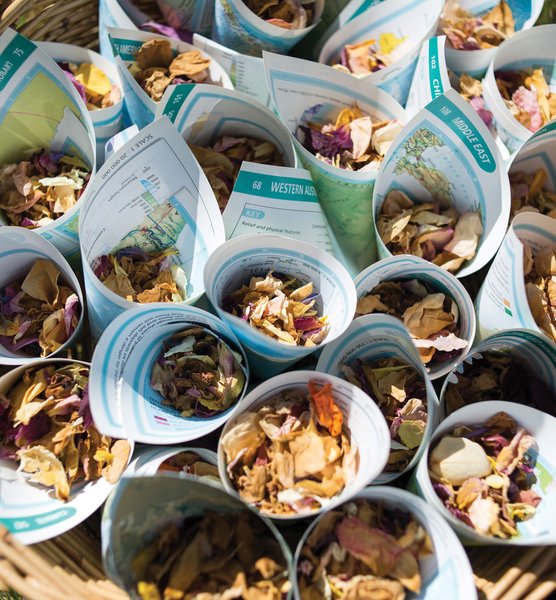 Eclectic collections of vases overflowing with wild flowers and an abundance of tea light candles created a warm and inviting atmosphere at dinner. "The decorations were designed to add colour to the neutral canvas of the marquee." 
Outside Tess had woven silver, bronze, pink and purple streamers through the trees for her own take on the ribbon walls typically used at rustic themed weddings. "My father used the metal circles from old wine casks to create hearts that we placed throughout the property."
For more inspirational wedding stories. Visit Real Weddings to find your perfect wedding venues in NSW!