Your significant other has probably already popped the question and you obviously have said yes; so congratulations! You're now on the hunt for a wedding venue - and there's so much to consider when choosing the perfect one. 
You want to make the day special, personal and spectacular while keeping it within you and your partner's budget. Read on for key questions that you should ask as you both plan for your wedding - preferably before you make the booking!

Dates
No doubt you already have an idea of when to hold your wedding, so it's crucial that the first thing you check is whether or not the venue in question will be available for your dates. Perhaps you have your heart set on one specific date, or maybe you can be a little more flexible. Either way, get these details as soon as you can to avoid being disappointed.
Key questions
What dates are available?

Are multiple weddings booked for this day? If so, how many?

Is there a difference in price for similar dates, or are there different prices based on the day of the week and time?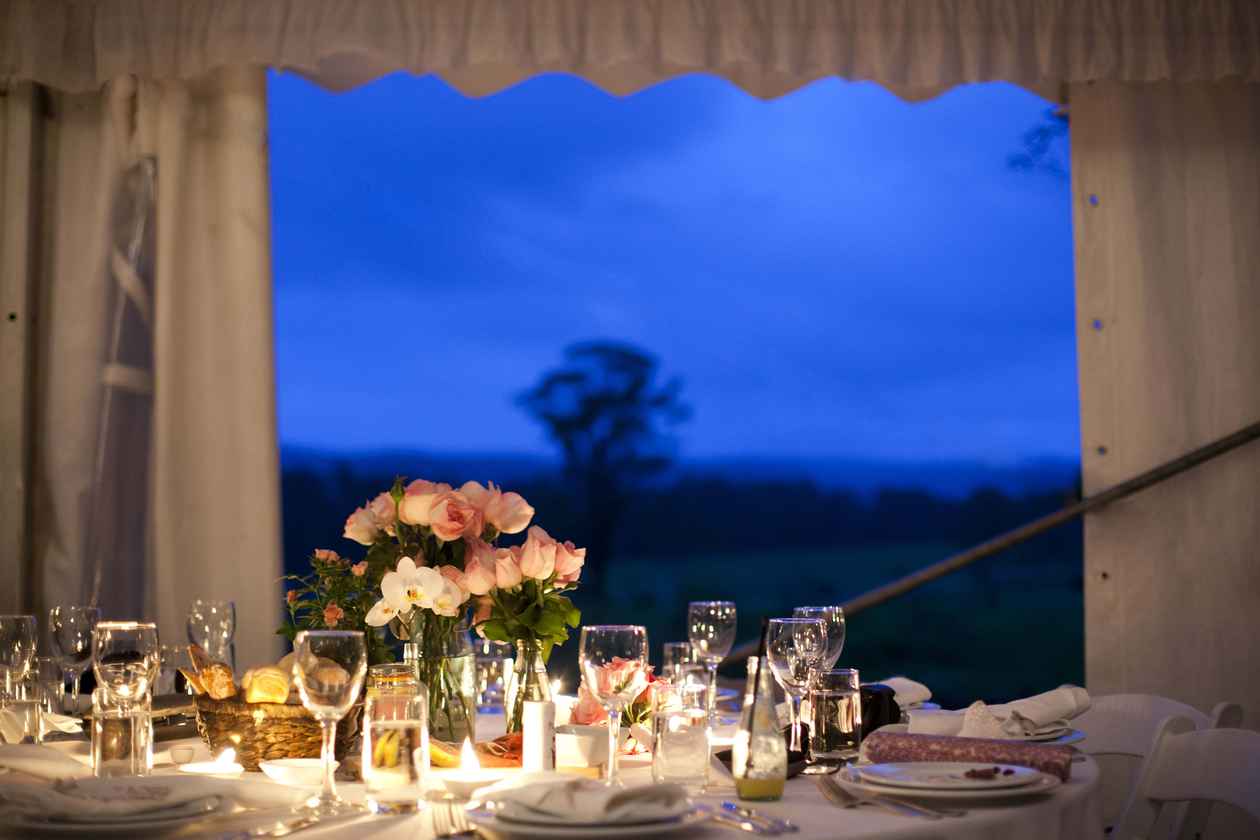 Facilities
It's great to look through glossy pamphlets, take a tour of the facilities or flick through pages on the web. You need to get a feel for the venue and whether or not it creates the perfect atmosphere for you and your partner's spectacular day. But, you should also consider some of the less exciting aspects of the venue which will help to ensure that your guests are well hosted. For example, if you're hosting a summer wedding, is there air conditioning? If it's a winter wedding, is there heating? Once you know all the details, you can consider the facilities in terms of both atmosphere and practicality.
Key questions
What heating and cooling is available?

Is there access and appropriate facilities for disabled people?

Is parking provided?

How convenient is the location for guests?

Is there a place for guests to mingle before the bridal party arrives?

How many bathrooms are there and where?

What choices are available for decor? Is it provided, or can it be brought in?

Is a coat checking service on offer?

How much room is there and is it sufficient for a dance floor and/or band?

What are the size and shapes of the tables? Are they suitable or will more need to be hired?

Are there any restrictions on what can be done with the facilities?

Are suites or private rooms available?

Does the venue have existing sound equipment?

Does the venue have a commercial kitchen?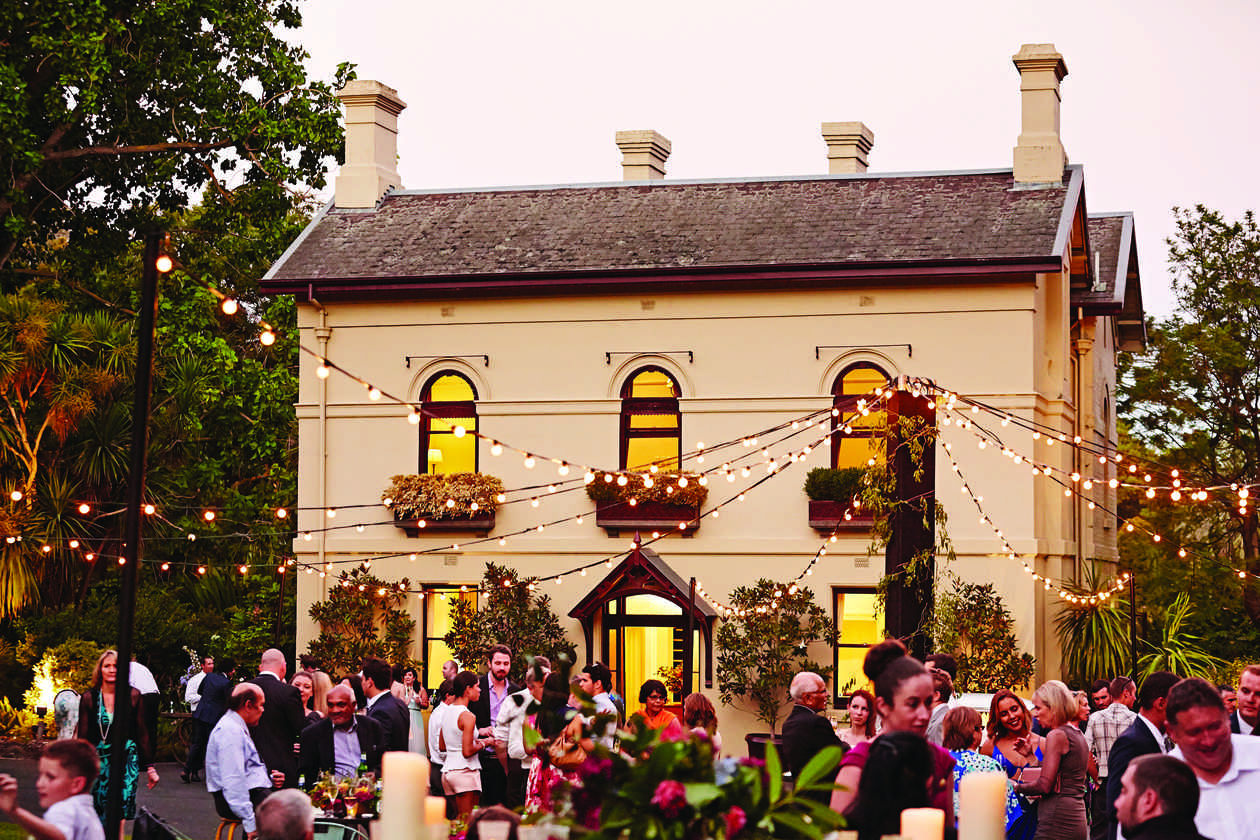 General logistics
It's time to lock down some details! After all, planning a wedding can quickly turn into a complex operation. You inevitably have to coordinate people, facilities and supplies in such a way that on the night these details fall away and all you have to do is enjoy the evening. It's at this stage that many people enlist the help of friends, family, or even a paid wedding planner in order to help smoothen out the process. But take a step back and don't stress. It's a special day that you are planning so enjoy the process.
Key questions
How many people for the wedding, and subsequently, the reception?

What timeframes must be adhered to (set up, pack up, arrival and departure)?

What tables, linen, chairs, plates, silverware and glassware are provided?

How flexible is the venue about moving things around?

Is security required or provided?

Is council approval required (this is especially relevant for some outdoor locations)?

Is the bridal party able to get ready at the venue?

Are there designated vendors (music, food)?

What noise restrictions are in place?

Is there any need for a backup plan in the event of bad weather?

What access will you have before the wedding in order to set up, and what is required by your suppliers (for example parking, storage, kitchen space, power outlets)?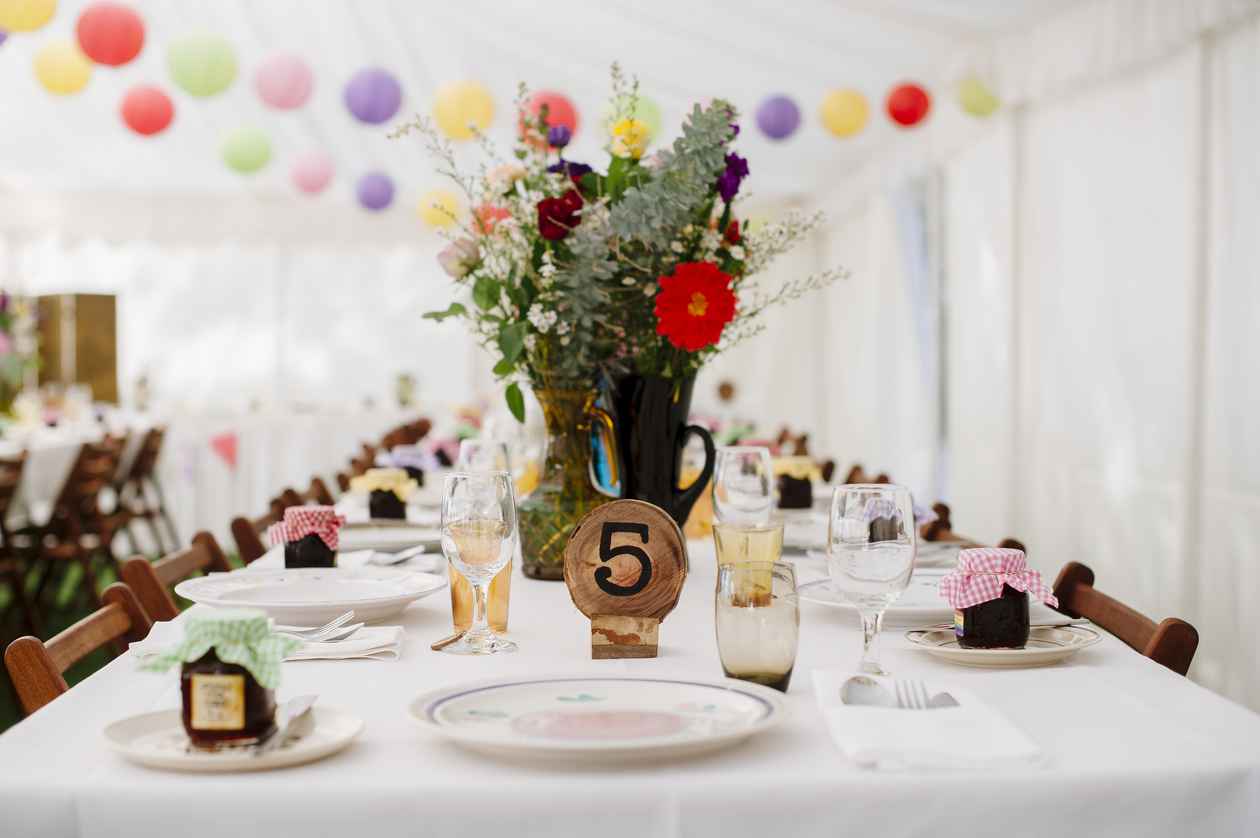 Vendors, food/drink and rentals
Have you considered what type of cake you wish to have? The type of food? Have a discussion about the types of food and drink you prefer. Canapés? Three course meal? Do you want to provide an extensive wine list, cocktails or craft beers? As you start to map out the type of wedding you wish to create, you will need to ensure that your venue can provide everything you need to make it happen. You will need to check that the food is suitable, and if you love the venue but prefer a different caterer, whether this is also a possibility. Many venues also enforce minimum food and drink budgets. You will need to consider whether this meets your needs.
Key questions
Are there any limitations on catering (what is provided, are external caterers allowed)?

Are packages available, what are the fees and are there alternative options?

Is it possible to try out the food and drinks before booking the venue?

Can a cake be brought in from an outsider, or are options available?

What vendors must be provided by the venue, and must be brought in (music, food, bar, photographer)?

Is it possible to bring your own alcohol? Is there a corkage fee?

Is there a minimum bar tab? Is it charged by consumption or per person?

What in house vendors can be provided? Is this compulsory?

What is included and what is an extra cost?

Is there a fully equipped kitchen or appropriate space for caterers?

Is there a penalty incurred if minimum food or beverage budgets are not met?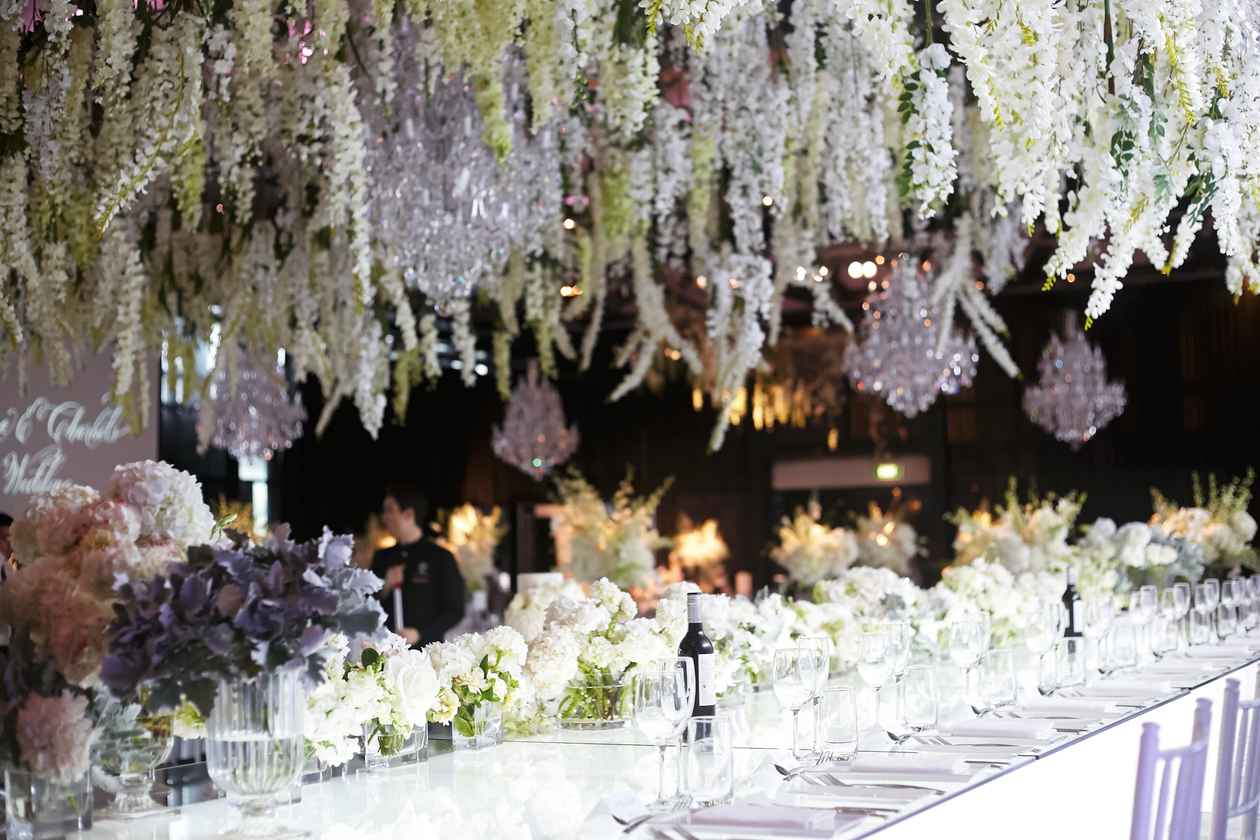 Staffing and coordination
There's quite a number of people involved in the production of a wedding, so you will want to know exactly what is provided by the venue, and what people must also be hired or found elsewhere. If a venue provides a bar or catering service, how many staff will be provided with this? You will want to consider whether the level of service will be appropriate for the number of guests you wish to host, as well the level of service and quality that you require.
Key questions
Are multiple weddings held in one day?

Is there a venue coordinator?

How many staff can I expect (included), and how many must I hire elsewhere?

Are there shared ceremony and reception spaces or is the venue completely private?

What is the ratio of staff to guests?

Will there be a consistent point of contact leading up to and during the event?

How much staffing is provided for each service that is provided (bar, catering, music)?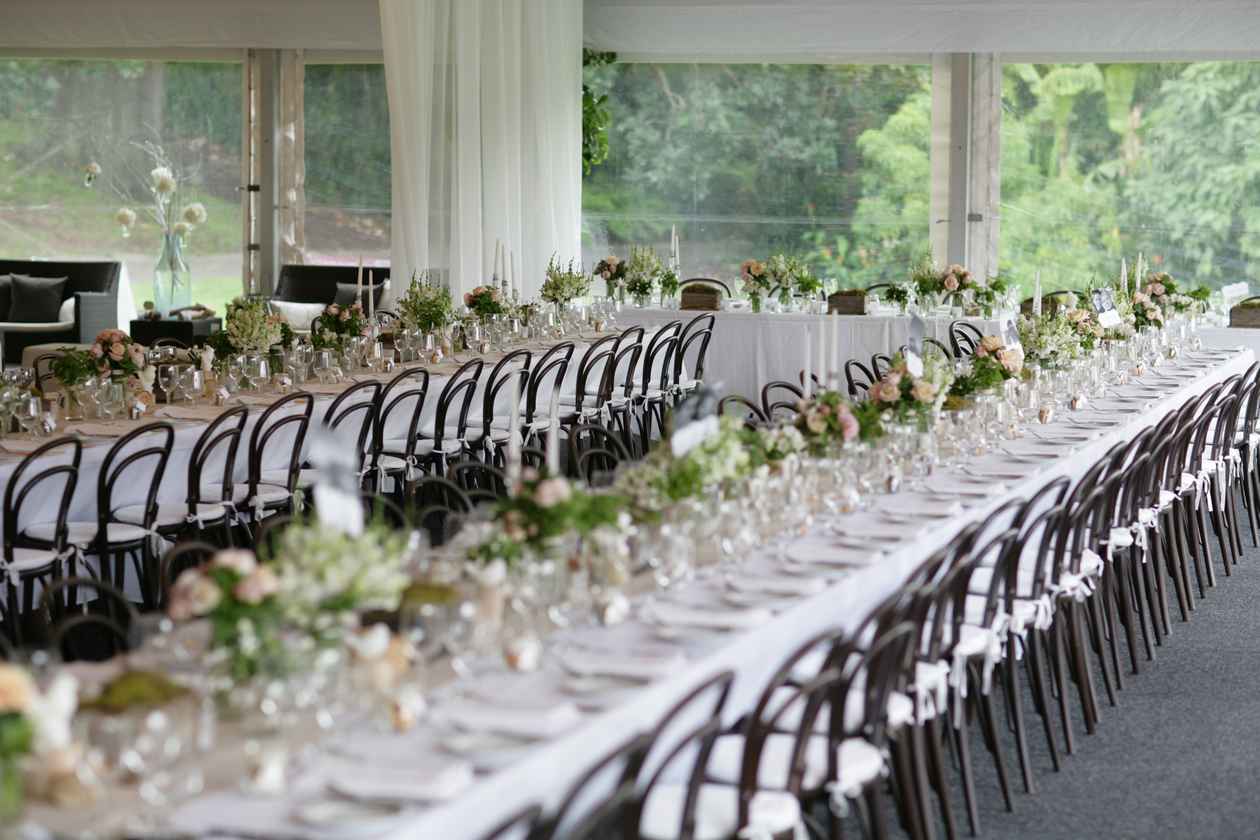 Accommodation
You may wish to provide the option of accommodation for some or all of your guests. Perhaps you are hosting a beachside wedding, or are hidden up in the hills. It's typical for at least some of your guests to have travelled from out of the area, and so perhaps it's worth enquiring on their behalf, even if you yourself are not considering staying on site.
If no accommodation is available, what else is there in the area? It could be worth your time to discuss this with your venue whether or not they directly provide accommodation themselves, as they may possess local knowledge and may be able to sort out a deal on your behalf, or at least point you in the right direction.
Key questions
What accommodation is available?

Is there a discount for group bookings?

What are the check in and check out times?

Is there a reception or contact available for guests?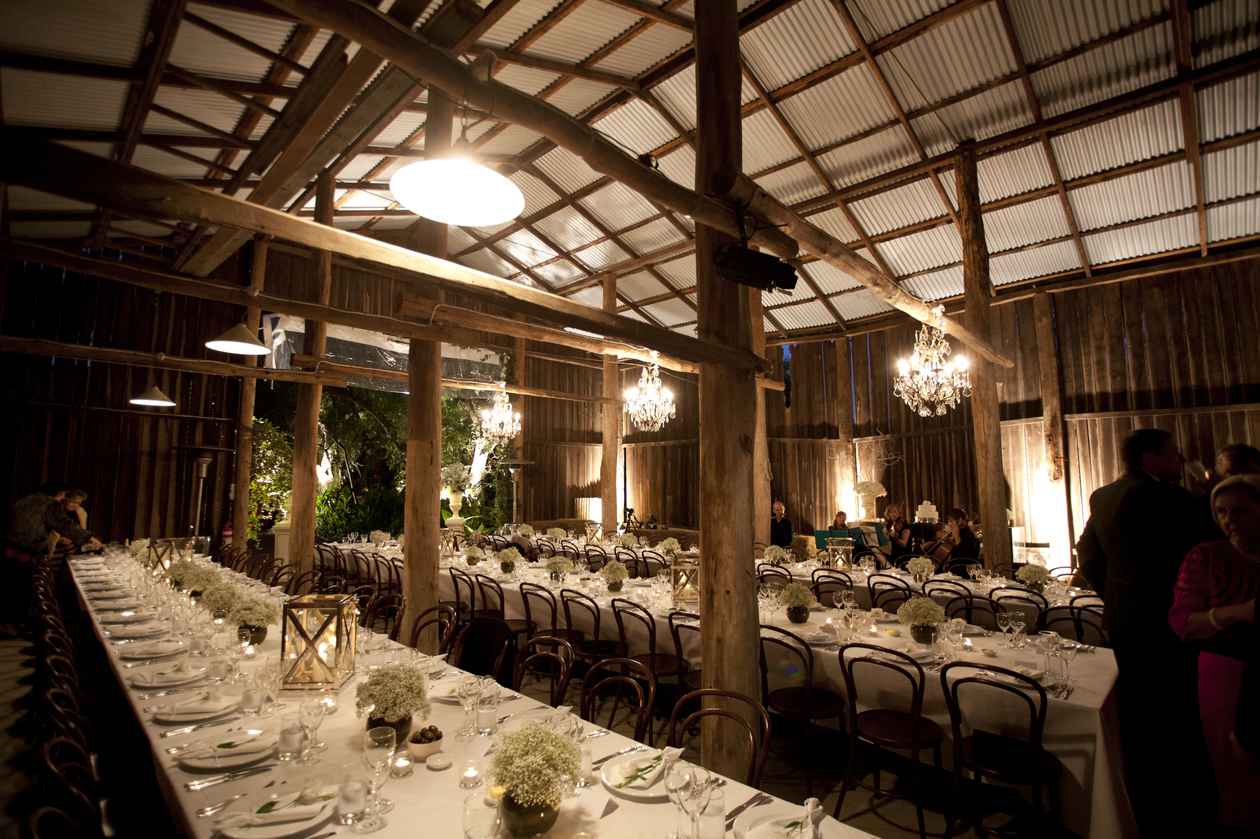 Money, payments and liability
If you've made it this far you no doubt have a good understanding of what you want for your special day. Now it's time to make sure it meets your budget, but it's also time to make sure that you are entering a contract with the venue provider that fully meets your expectations. Before you put down a deposit or sign anything, take the time to ensure that you check the details. If you have been personally assured of something, then make sure it is in writing and verifiable. There's nothing worse than coming close to the day and an important detail is overlooked or forgotten, with no reference to prove that it was ever agreed upon in the first place. Be smart, put everything in writing, and try to correspond via email to ensure that a record of your conversations is kept.
Key questions
What is the total cost of the venue including all extra fees, services and charges (make sure you read the fine print here)?

Does the total cost venue fit your budget?

Are any package deals on offer?

What's included and what's excluded (does this match your expectations)?

What insurances are included (liability, cancellation, postponement)?

Are you aware of all fees that you are bound to?

What is the required deposit, and is it refundable under any circumstances?

Can the ceremony and reception be held at the venue, if so are there any extra charges?

What is the cancellation policy?

Is there a minimum spend for food or drinks?

Are there fees for running overtime?

Are there any 'hidden' charges - for example compulsory tips or cleaning?

What are the terms of payment?

Who is responsible for breakages and/or accidental injuries?

What is the last date that any changes can be made?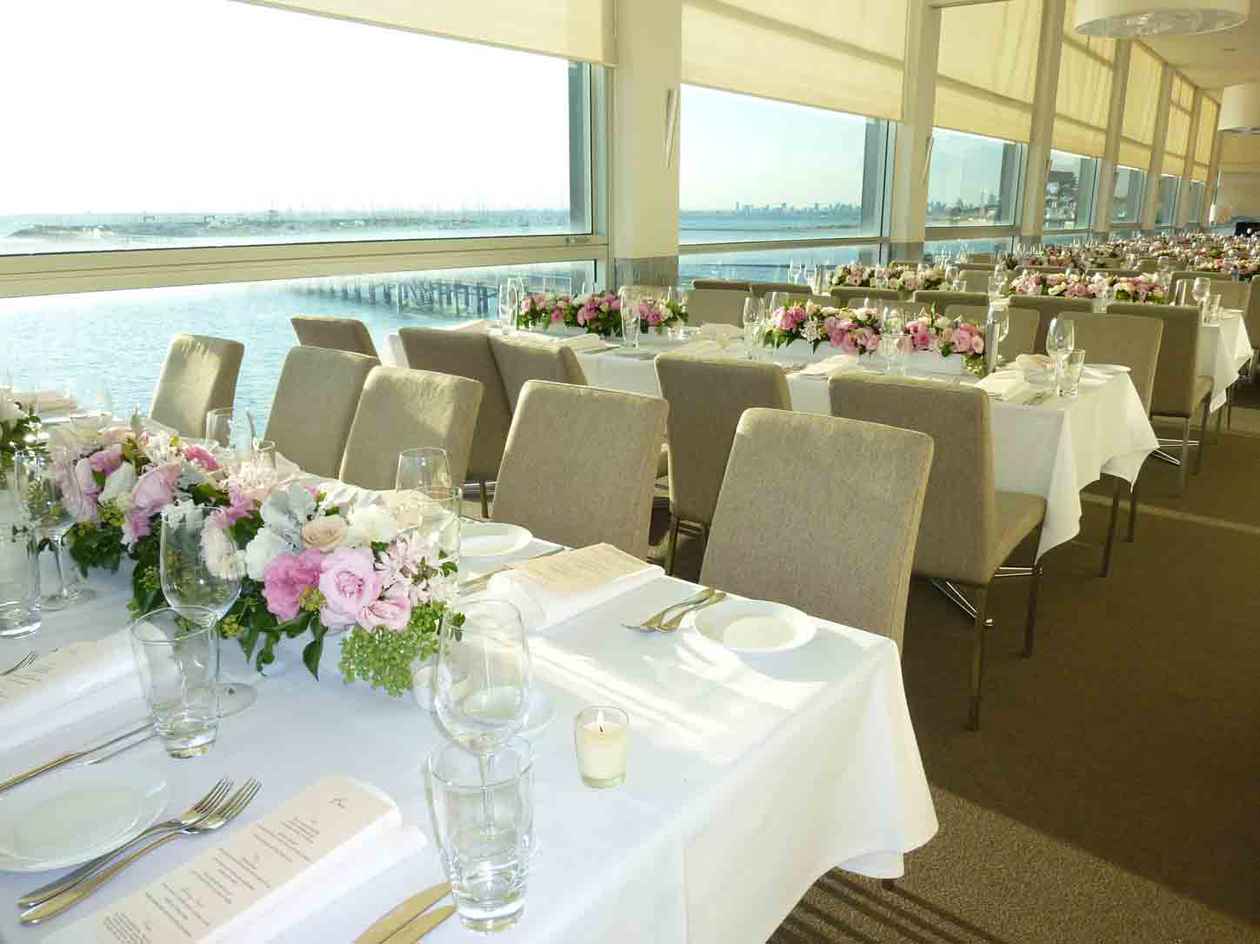 Wrapping up
If you have got this far you can see that there is a lot that involved in organising a wedding. Should you bombard every venue you see with the full list of questions from top to bottom and at every level of detail? No, probably not… at least, not to start with.
Think about what is most important to you, and ask those questions first. Then, as you shorten down your list of possible venues, dive a little deeper into the details, and make sure that the venue completely meets your needs before you place a deposit. Obviously, don't forget that you need plenty of time to organise your wedding, and also increase your chances of a venue being available for your date.
So plan ahead, think carefully, and most of all have fun! The time and energy you put into organising your wedding will pay off on the big day. Enjoy it! Take pictures, taste food and drinks; imagine the possibilities on offer, so why not? Go ahead and create your dream day.