At a Glance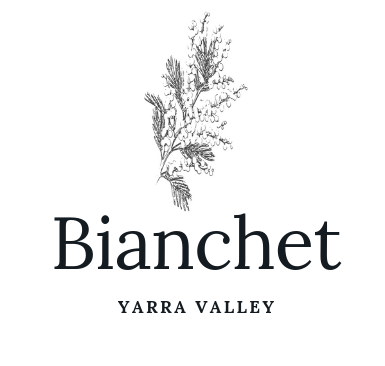 ---
Style:
Bianchet Yarra Valley Weddings is situated at the gateway to the world-renowned Yarra Valley only 15 mins from Eastlink.

Bianchet remains true to its roots as one of the oldest vineyards in the Yarra Valley with a charm and quaintness all of its own. We offer both our wines produced on-site and have a full wine list to complement our French-inspired menu
Bianchet is the perfect place to have your Wedding Venue and Reception with everything in one place.
Start your day in our on-site accommodation relaxing with a bottle of sparkling while getting ready for your wedding ceremony which will take place in the flower-draped gazebo overlooking the vines and beautiful boutique wedding venue. As your day unfolds and the sun sets over the hills and vines, the venue lights up. Drinks outdoors lead into dinner in the dining room, food and wine flows, laughter and dancing see the night out. 
What we offer at Bianchet Winery Weddings?
Bianchet Winery, with spectacular sweeping views across the lush Yarra Valley, a welcoming atmosphere, and a focus on quality and local produce, is the perfect setting for your wedding day. 
We offer a breathtaking setting for your ceremony, photographs, and reception - all in one place. 
While we have been closed due to COVID-19 we took the time to renovate our reception space and bar to create a contemporary and warming space where you can be sure you and your guests will relax and enjoy a happy day.
From the beginning of your plans, our dedicated wedding staff is here to work with you. 
You will have a wedding coordinator and chef on-hand to work with you to ensure your big day is personalized and tailored just for you. 
We are as passionate as you are about making your day perfect. 
Looking for more information about our Wedding Packages? Download our free wedding pack now or request for your obligation free quote today and we'll get in touch with you within 24 hrs!
187 Victoria Rd, Chirnside Park VIC