Alice Lei got more than she bargained for while shopping with a friend at a Melbourne department store. Cashier Kien Nguyen convinced her to sign up for a store loyalty card, and sneakily made a note of her contact details so that he could ask her on a date.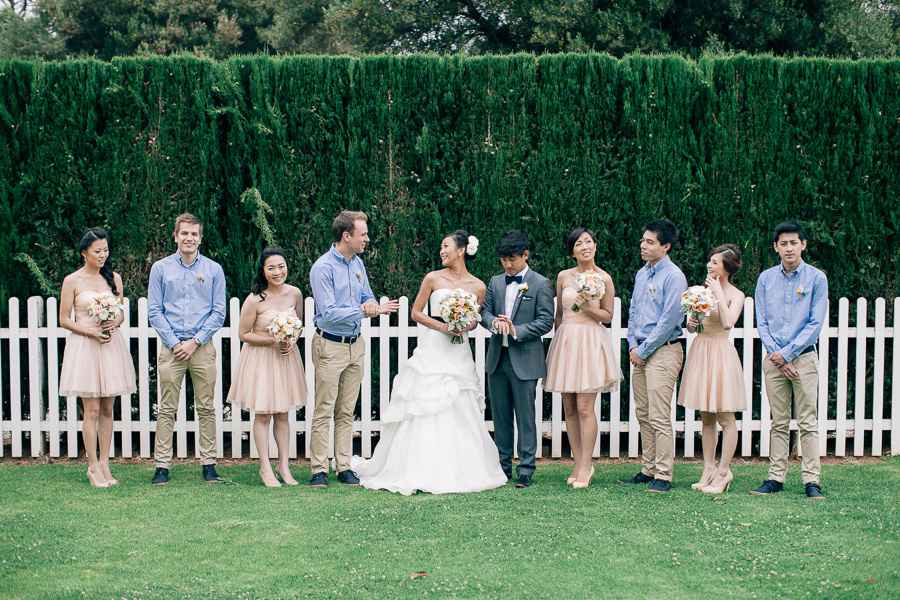 It was a risk worth taking; five years later, the couple became engaged after a family wedding in Hong Kong. They decided to marry on their six year anniversary, on the very memorable 12/12/12. Given that the date fell on a Wednesday, they opted for a simple civil service in front of close family and friends at a registry office, with a larger celebration party that weekend. 
They also broke with tradition when it came to choosing their wedding outfits, and bought Alice's gown together during a trip abroad.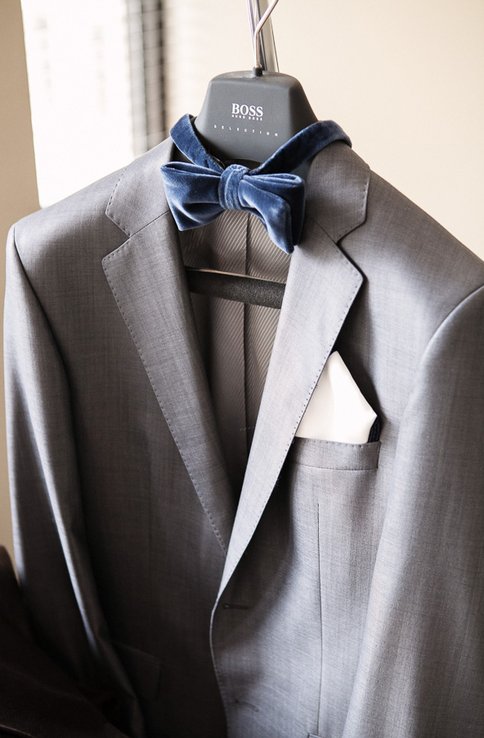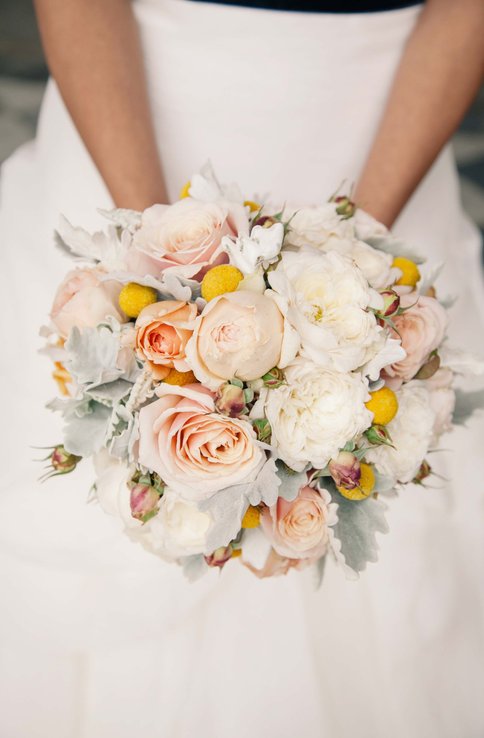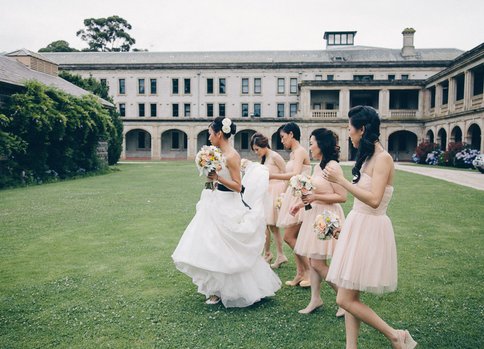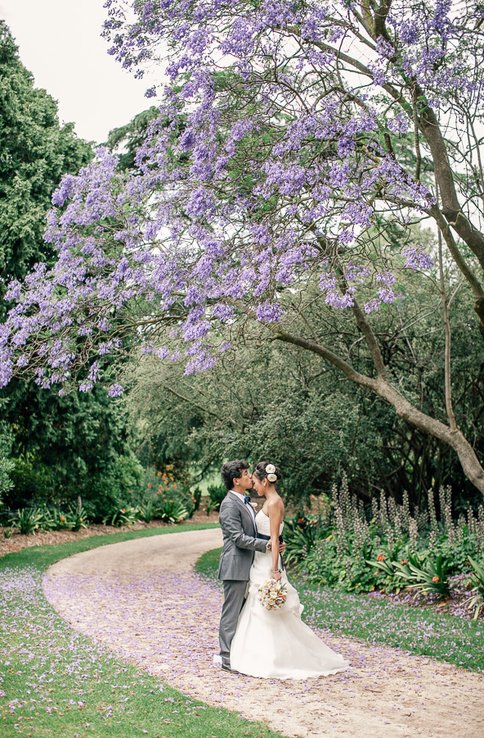 The bride added a navy blue velvet belt, which gave it a totally different look and was more in keeping with her style, while Kien accessorised his grey designer suit with a velvet blue bow tie, and a navy and white handkerchief.
Given that the couple was already legally married, a friend was able to host the weekend ceremony. "She she did such a great job that most of the guests didn't even know she was not a real celebrant," Alice said.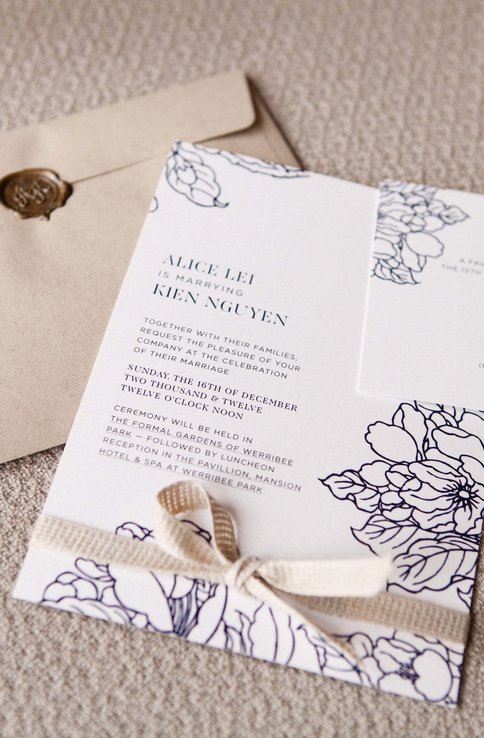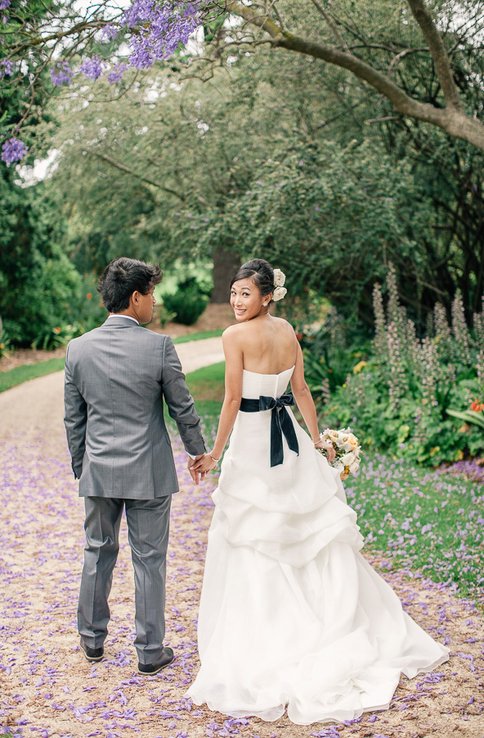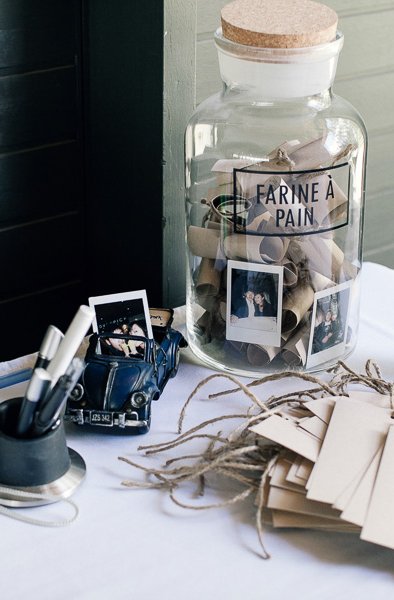 A summer luncheon was served immediately after the ceremony and featured a soft vintage theme, with shades of peach, pale grey, yellow and a touch of navy blue. 
"I don't remember the exact details as the day went so quickly; but I do recalI that we were both having a great time, and I honestly wouldn't have changed a thing," Alice smiled. "We had a bit of Alice and Kien in every part of the wedding, didn't try to pretend to be someone else, and were both very relaxed on the day." 
Looking for more inspirational wedding stories? Visit Real Weddings to find your perfect wedding venues in Werribee, VIC!