Impeccably dressed in a bespoke, fishtail gown with a sweetheart neckline and French lace overlay, Alice was a relaxed bride, thrilled to be marrying her best friend Stephen in a secluded garden wedding at Carrick Hill.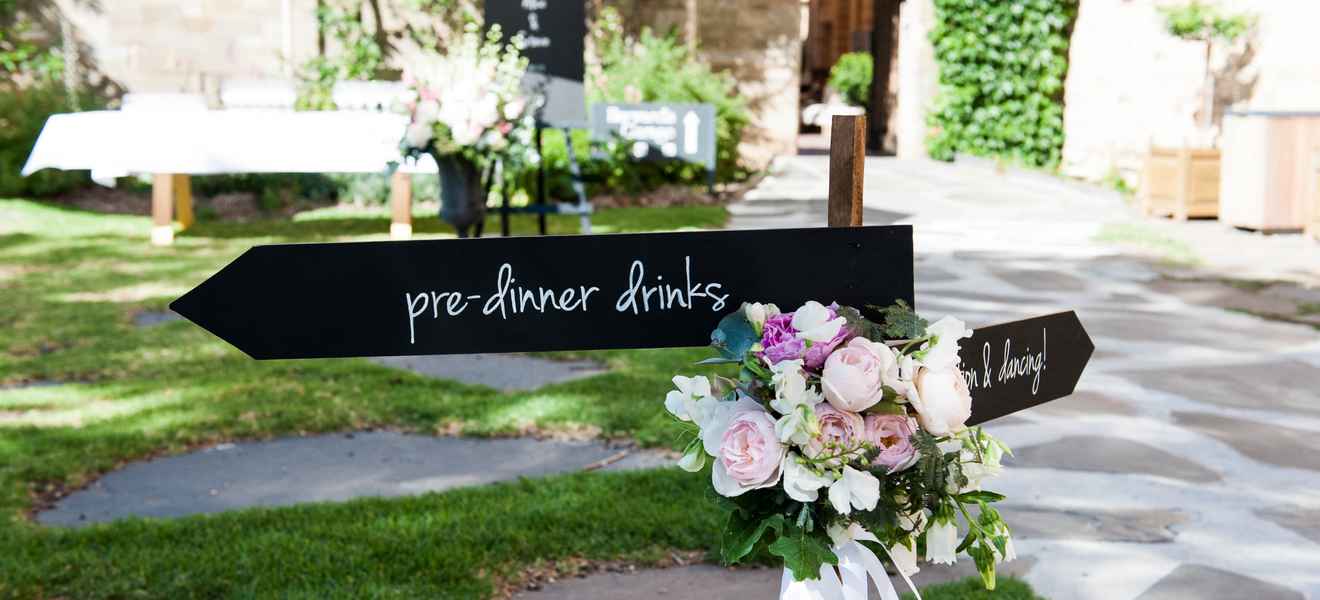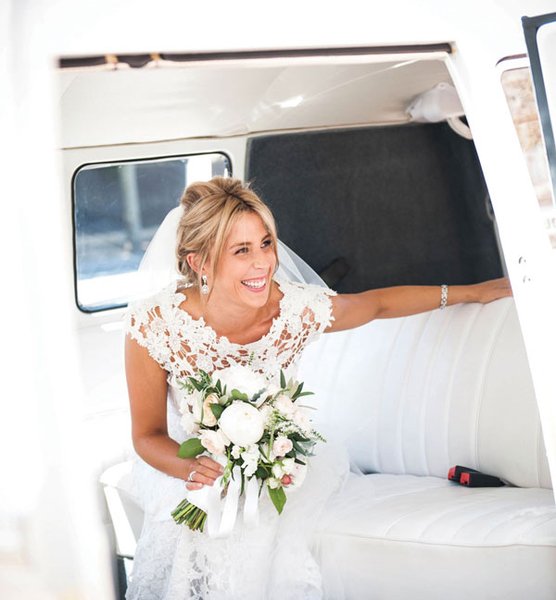 12 weeks before the special day, Alice broke her leg while bushwalking on what was supposed to be a de-stressing weekend away. Nevertheless 9 weeks of restricted movement in a cast and moon boot gave Alice plenty of extra time to plan her ideal day. 
"I think it was a blessing in disguise. It made me realise that at any time unexpected things can happen and we shouldn't sweat the small stuff," she said.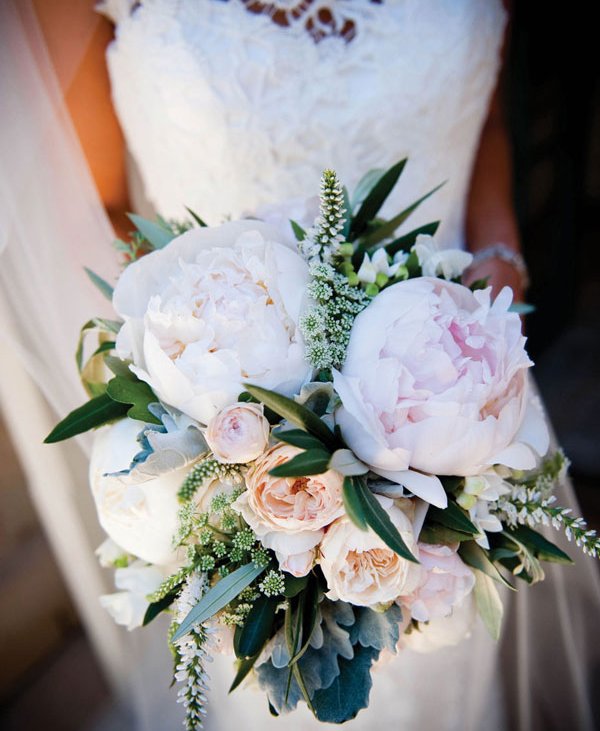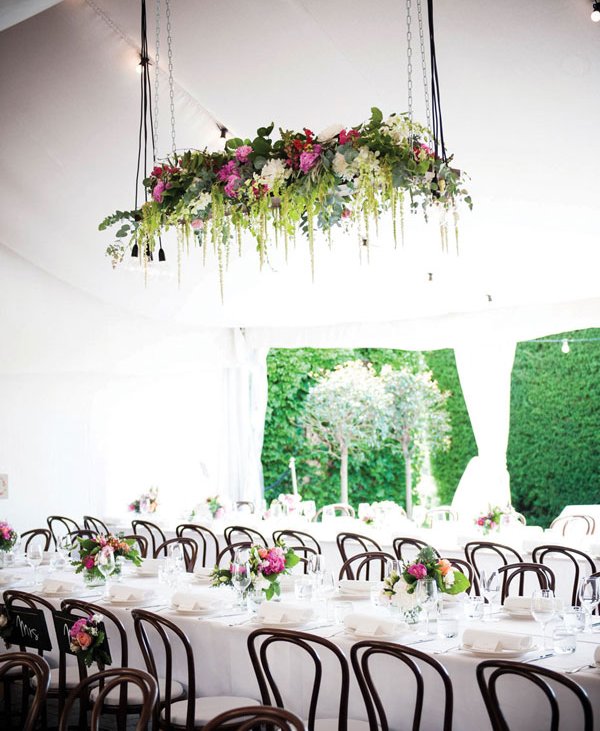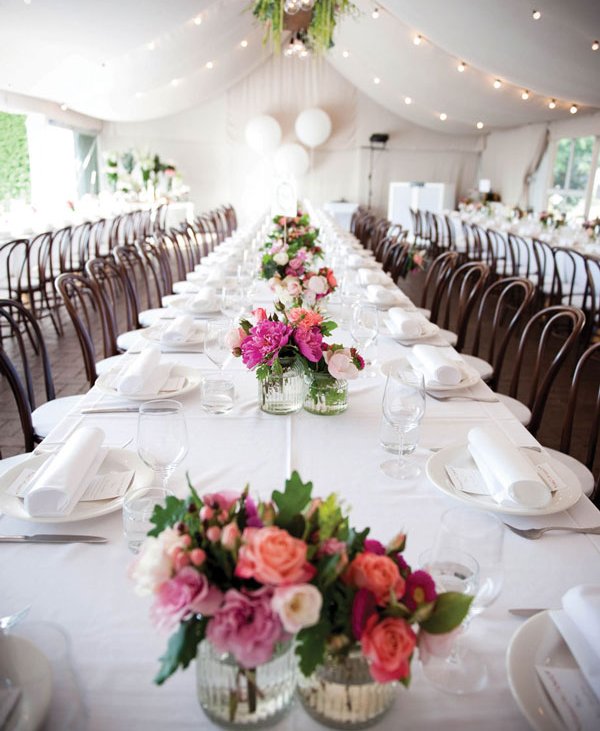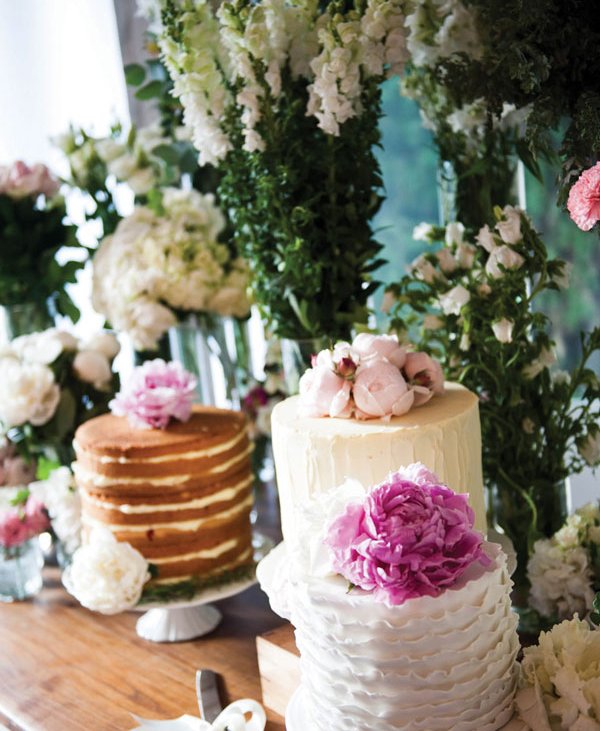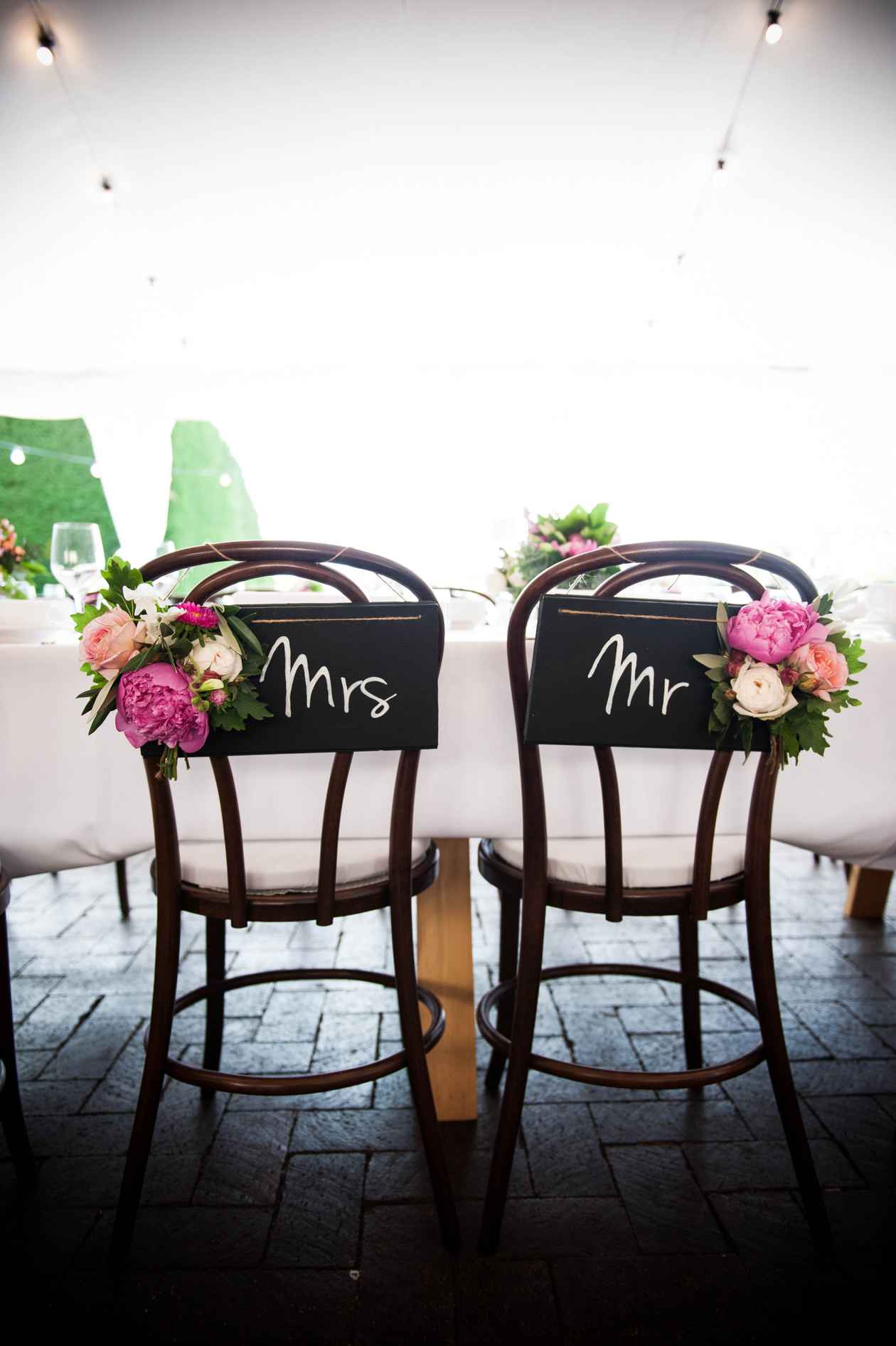 The couple hired two restored, split screen Kombis in white and cream to transport the bridal party to and from Carrick House. 
Alice was excited when she turned around and saw her bridesmaids bouncing around in the Kombi behind hers, waving enthusiastically and laughing. "It was so much fun and as we approached the church I could hear the wedding bells!"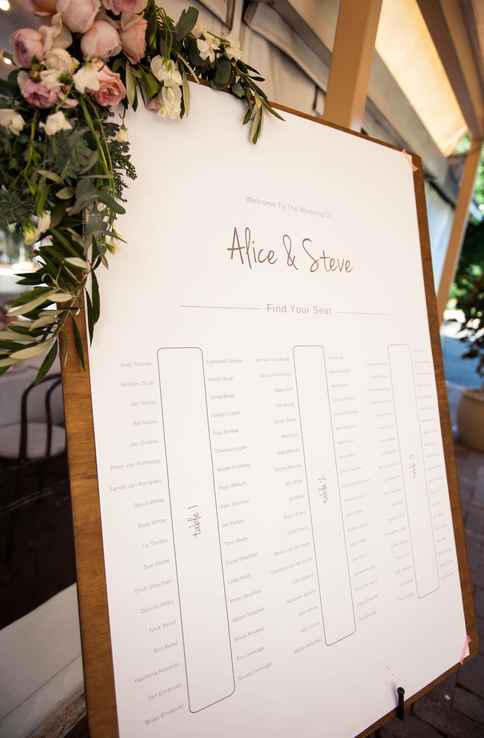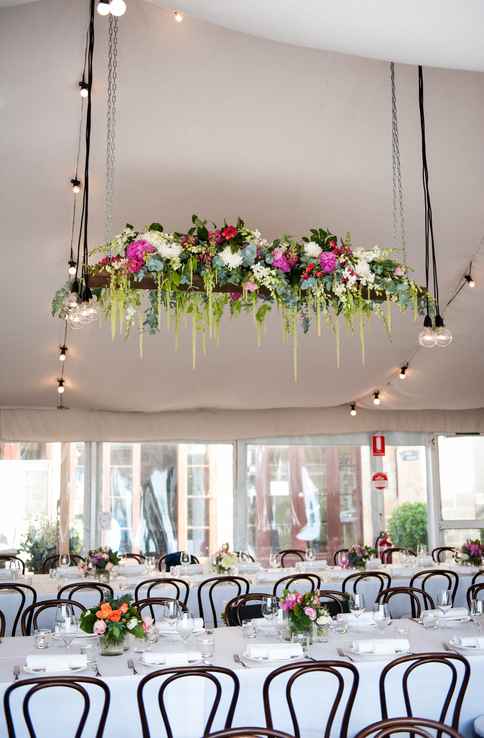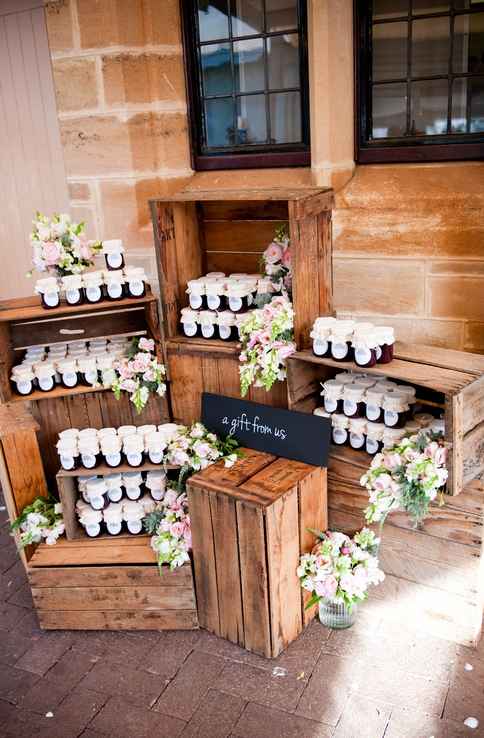 White umbrellas, deck chairs and jazz music created a laid-back atmosphere at Alice and Stephen's garden wedding. The guestbook signing area had two linen armchairs so that friends and family could sit down and unwind while they wrote meaningful or humorous marital advice.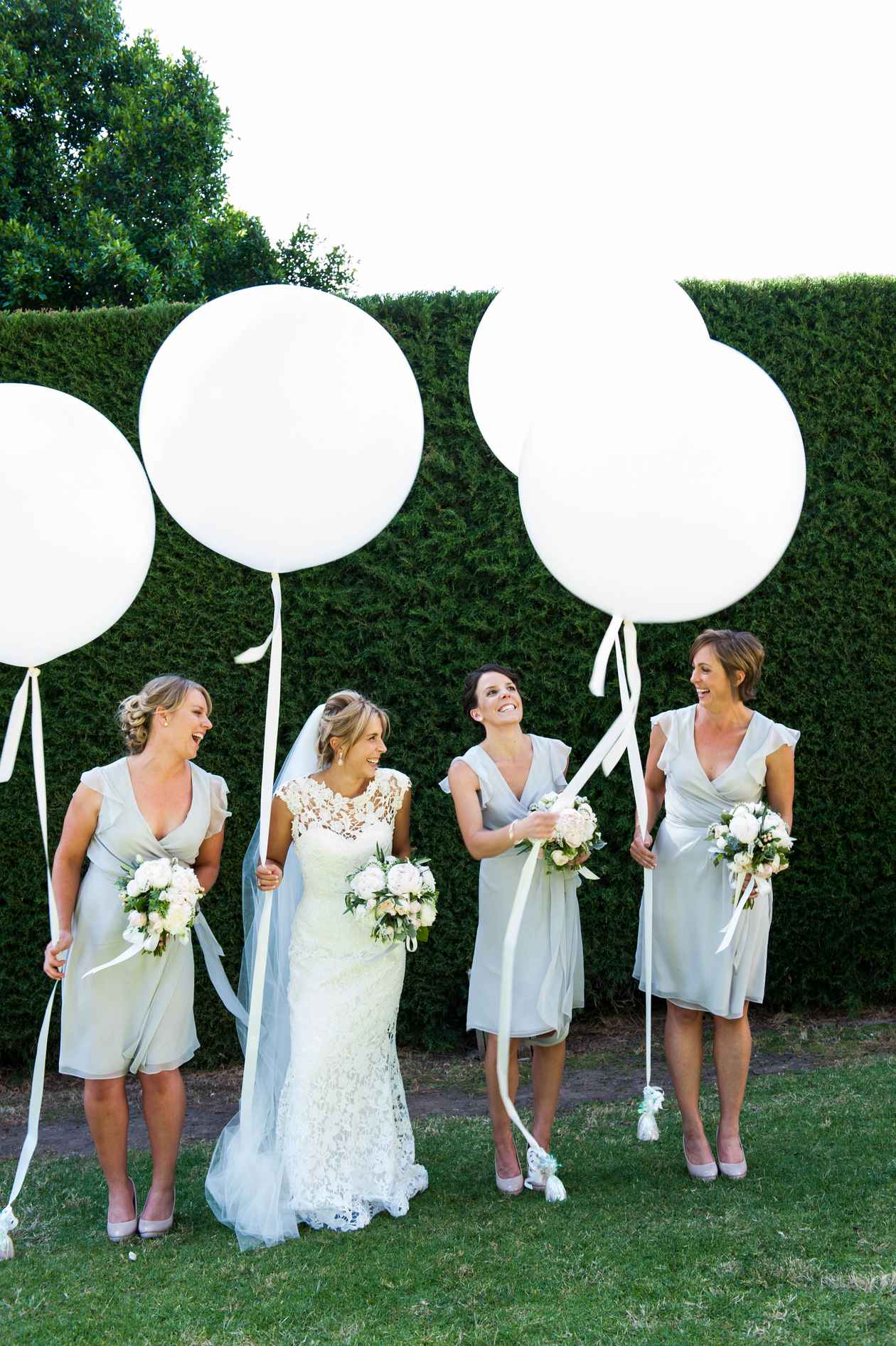 An impressive feature inside the reception marquee was the cake table. A decoration in itself, the table was loaded with a myriad of flowers, and of course, the cake! 
Three different textured cakes included, a 'nude' vanilla and raspberry mud cake, a rough iced mud cake with chocolate ganache and a traditional fruitcake made by Alice's mother. "We have a piece of cake carefully stored in our freezer for our first anniversary," Alice said.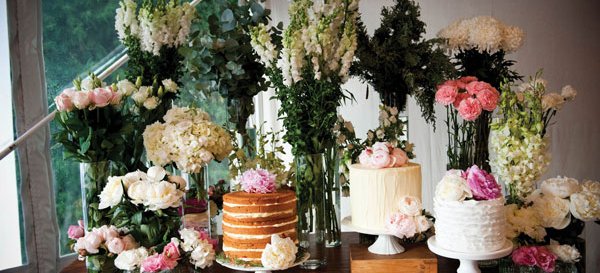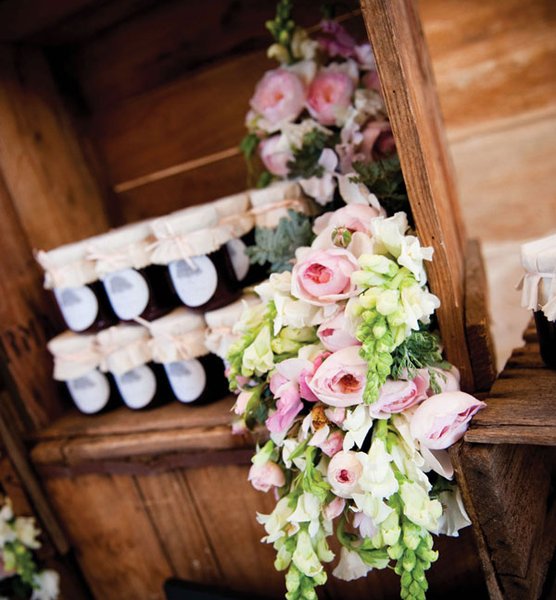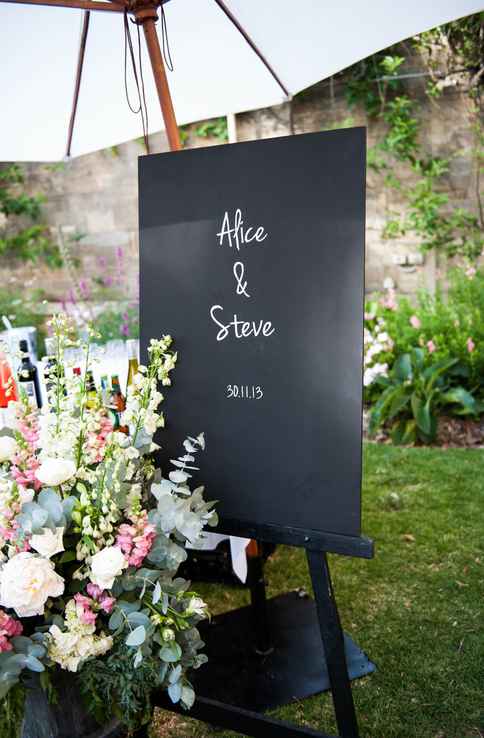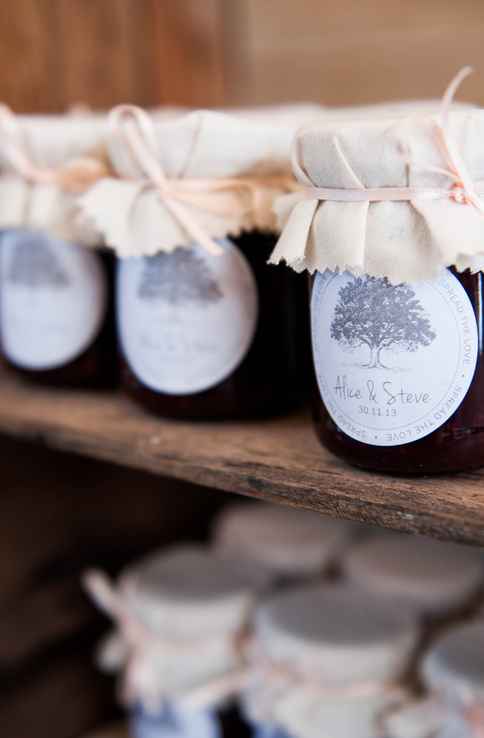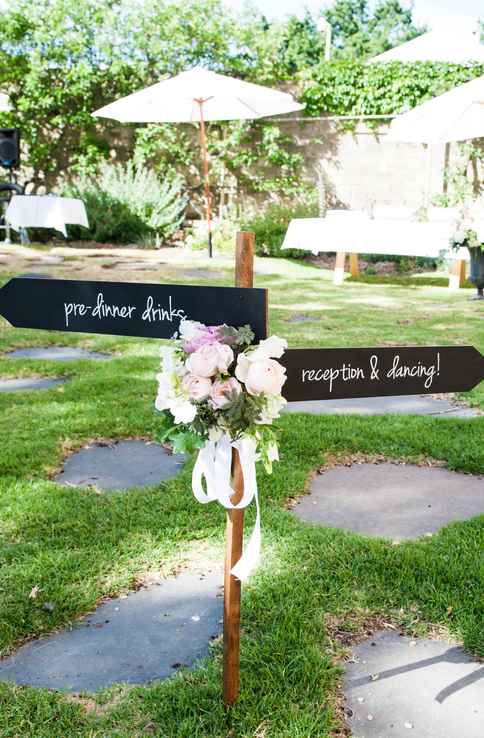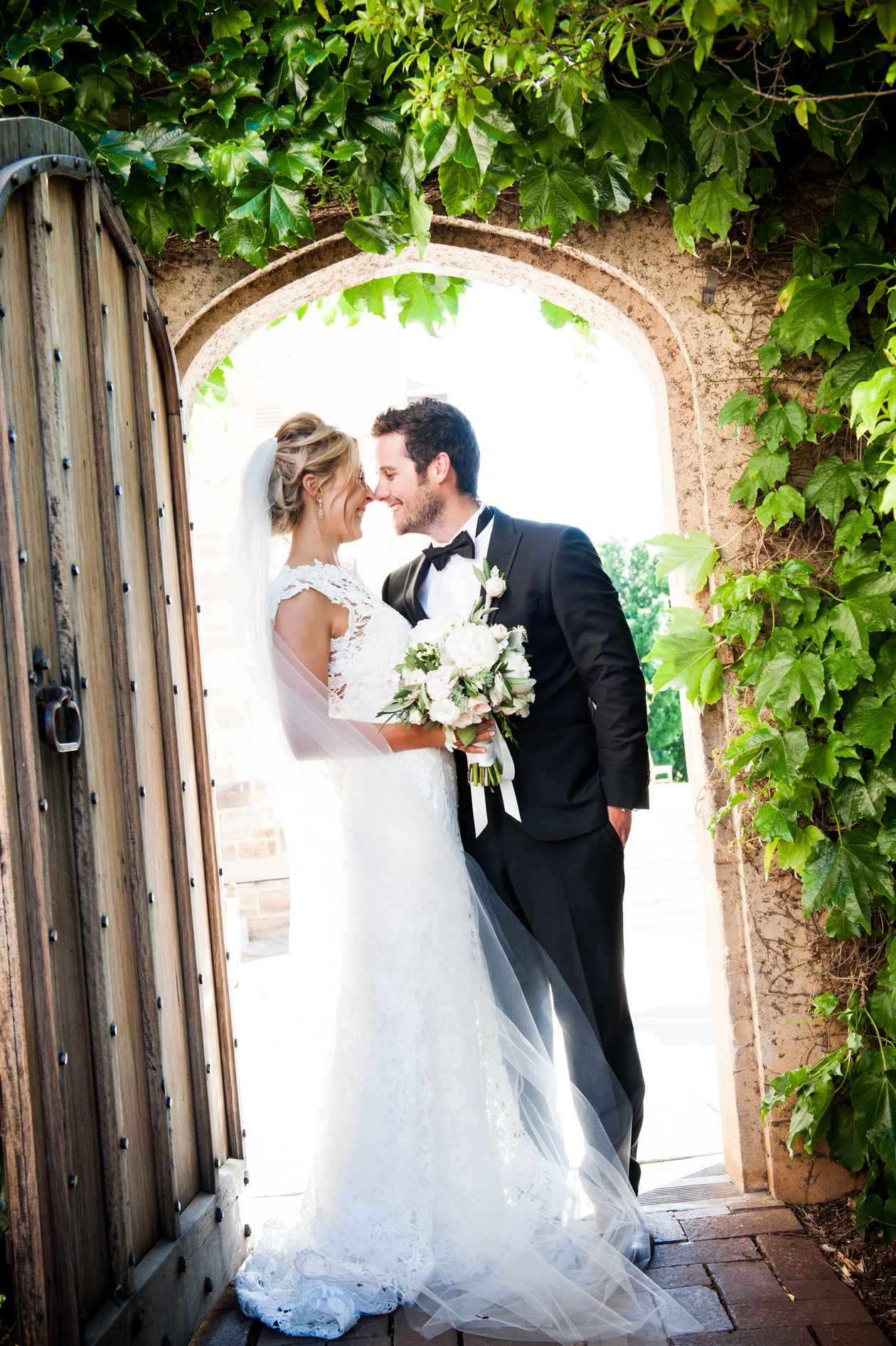 "Our DJ, what can I say? I had specifically requested that no cheesy music be played but before we knew it Steve and I were dragged onto the dance floor. 
The DJ said 'just dance' so we did. Love Shack, Macarena and Time Warp were played back-to-back. It was so funny and awkward but luckily our bridal party came to the rescue."
Looking for more inspirational wedding stories? Visit Real Weddings to find your perfect wedding venues in Springfield, SA!